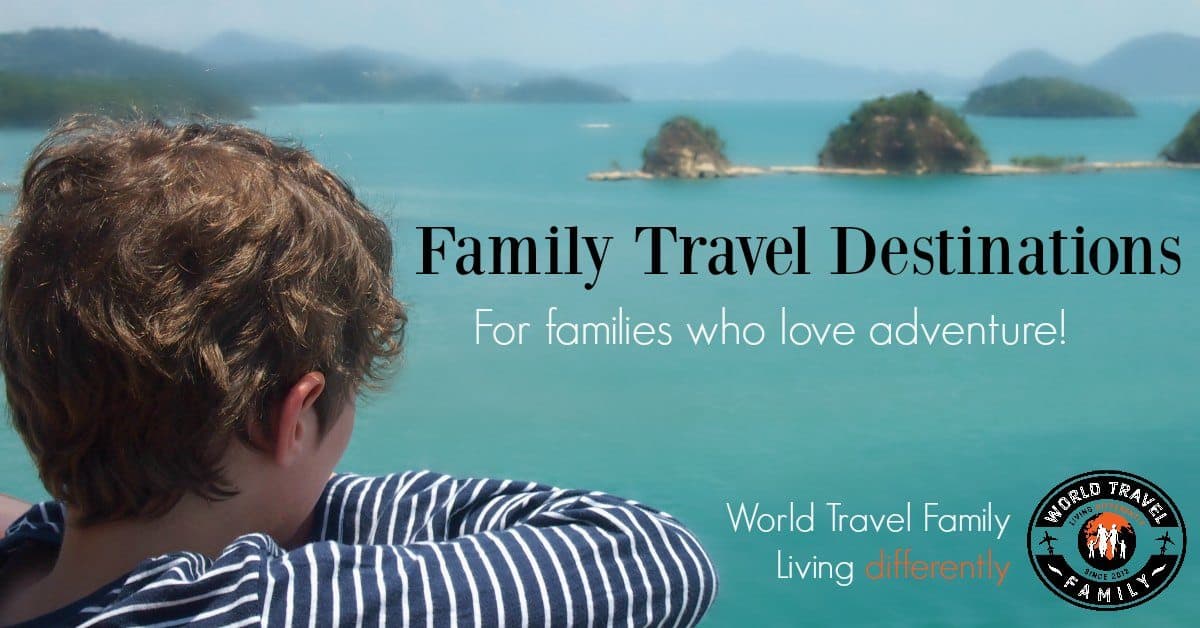 ---
World Travel Destinations, for People Who Love Adventure!
Keep scrolling down for a full list of travel destinations on our website. Where do we fit in the travel blogger market? We're not just about travel with kids, we were, but our kids are almost grown now and travelling with them is super easy. They're still expensive, as I'm sure your kids are, but they can do anything and go anywhere adults can.
Any post on this site may contain affiliate links. We earn commission on these should you make a purchase. All recommendations are genuine and we are not paid to include products, hotels, and so on.
Travel style should depend on need, independent travel, budget, backpacking, tours, groups or luxury depend on destination. We cover it all on this site.
Destinations – a Video Introduction
A short video to show some of our favourite travel destinations and why we love them. If you let them, all of our videos will play, from Tibet to Sarawak to London.
We travel to find the education, but what makes our travel blog unique? I think it's adventure. We love a challenge and we love going to the places not so many families go.
Our destinations work for long term travel, shorter adventures and vacations. You'll find summer holiday tips, backpacking tips and all manner of travel information on our site.
Do you like to explore and learn from cultures, food, history, mountains, adventurous activities, unusual destinations and incredible ways of life? Then you're in the right place. Jump straight to a place in our round the world travel blog below. Places and travel destinations, some easier, some harder, some cheap, some expensive.
---
Difficulties you could face in Nepal with kids, are in our post. We've also trekked Annapurna and spent weeks in Pokhara and Kathmandu, possibly my favourite city in the world ( but I also say that about Bangkok and London).
Nepal is fascinating, spiritual and breathtaking, it's possibly our most challenging country to date. We've been pre and post Earthquake and can tell you than Nepal is most certainly open for tourists. Our main Nepal travel guide is here, if you're only interested in Trekking in Nepal, try this one.
---
---
Singapore
A super cool and not-at-all budget destination. We test drive Singapore and Sentosa's attractions for you here. We stayed under 2 weeks and sampled Singapore at the budget and luxury end, we visited every attraction and tourist draw we could. It's all in the post.
---
---
Guatemala
Want to learn about the Maya? Then go to Guatemala! As my kids will tell you, the Maya are still with us today. Explore ancient sites like Tikal above, visit classy Antigua or hang out in backpacker favourites, Lake Atitlan and Flores. We spent a month in Antigua, a further few weeks exploring more of Guatemala. Our Guatemala travel guide is here.
---
---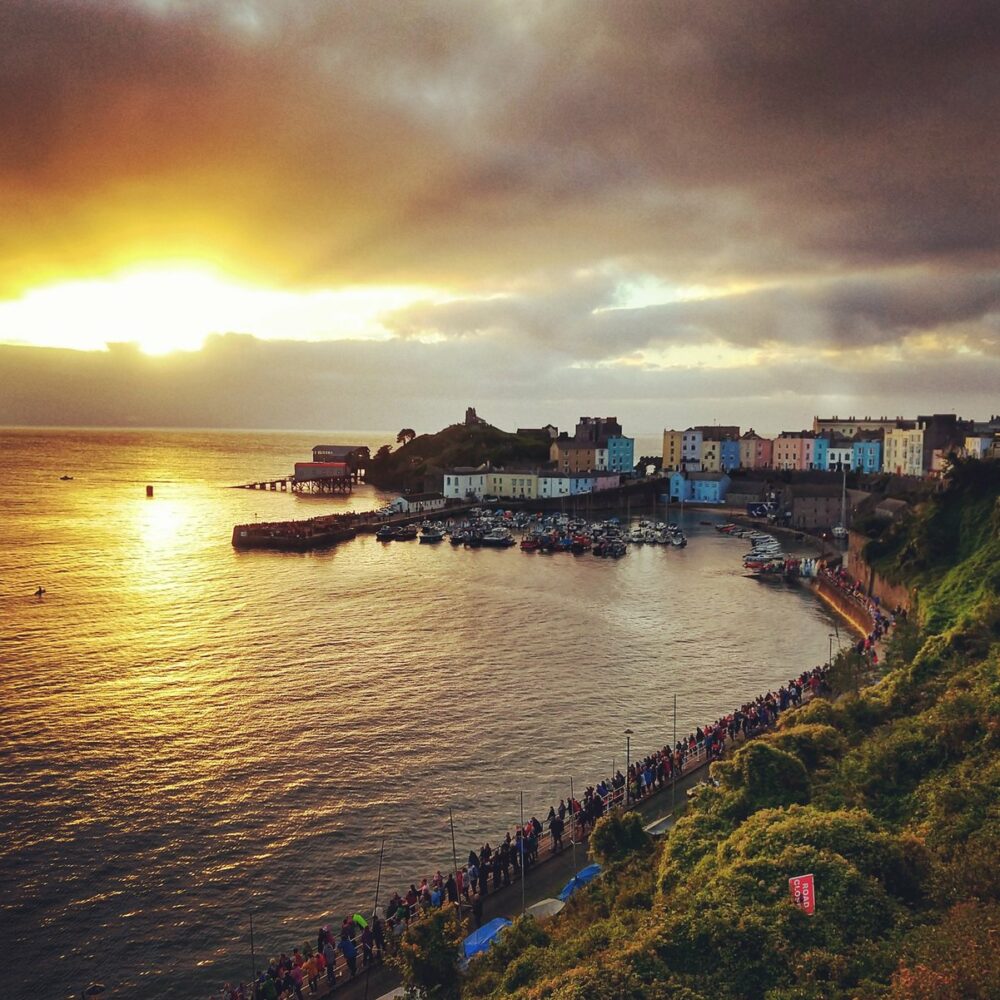 Wales
I'm from Wales and it has a lot to offer. We cover much of south and west Wales on this site. I'm always trying to add more but my time is ridiculously limited by other projects. Try our post on places to visit in South Wales. We also have a monster post on Wales for families and with kids with up-to-date post-Covid openings.
---
---
Vietnam
We've visited Vietnam for a month as a couple and lived there for 6 months as a family. A wonderful country, kind, happy people and so much to see, learn and do. A top pick for family travel and a great, cheap, world travel destination. We are experts on Hoi An and rented a house there for much of our time. Check out living in Hoi An and our Vietnam Travel Guide
---
---
Istanbul
We can't list Turkey because we've only been to Istanbul, but we spent several weeks there and absolutely loved it. It's one of the world's truly great cities.
---
---
UK
We list the UK, Wales, Scotland and London as separate sections because I'm from the UK. We spend a lot of time in London, with Wales being the country of my birth. There is a lot of content on the UK so it's easier for you if we split it up. London with kids is a particularly important post with more detailed posts on many individual museums and attractions. Our Wales Travel Blog is where you want to be if you're visiting Wales and we have a Scotland Travel Blog to give you some ideas on itinerary.
---
---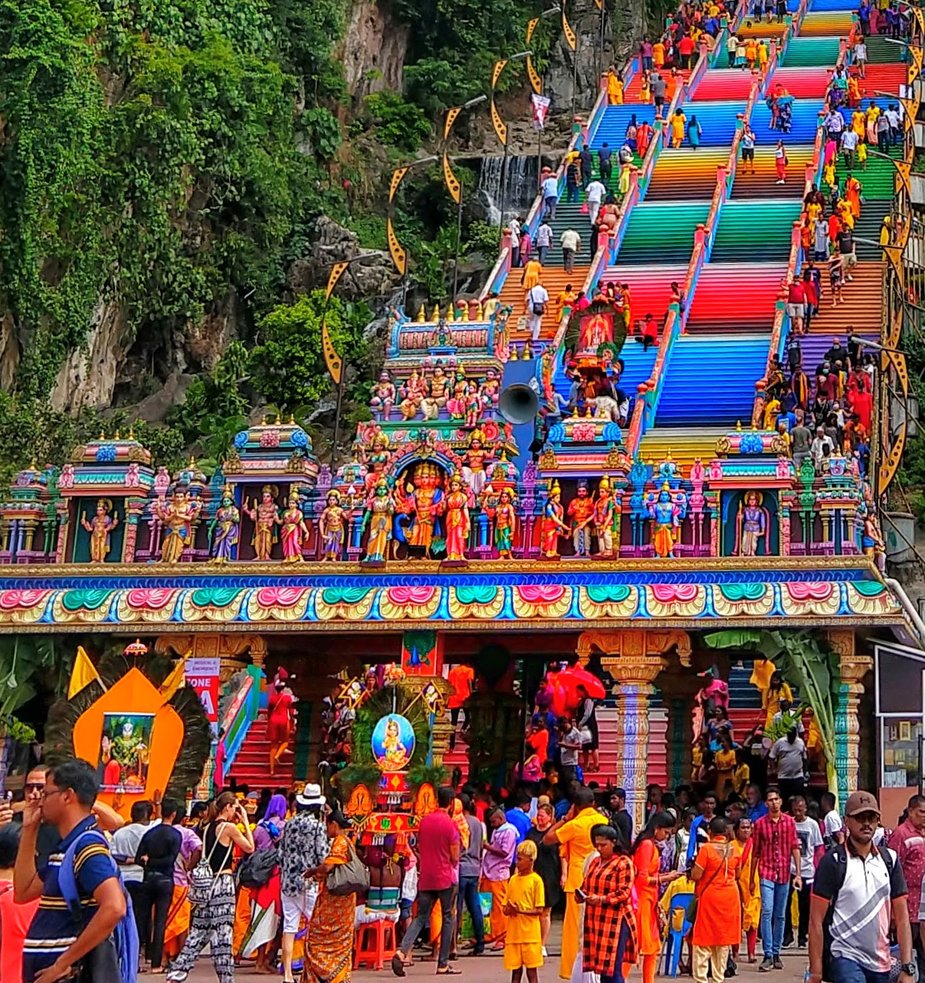 Malaysia
I think we've been to Malaysia at least 10 times and we have a love-hate relationship with it. We always have problems in Malaysia, but we have good friends there too and there is plenty to see and do. You must see Kuala Lumpur, allow plenty of time, there's loads to do and see there.
On this site, you'll find coverage on Kuala Lumpur with kids in-depth, Penang, Malacca, Sarawak (Borneo), and Legoland Malaysia. We have been to Langkawi but haven't posted about it yet as we didn't like it much.
Sarawak is one of our favourite trips ever and the city of Kuching is magical. We just almost climbed Mount Kinabalu and took a 3-day jungle trek to spot pygmy elephants in Sabah, that content is coming soon. Our Malaysia Travel Guide is here.
---
---
Cambodia
You have to go to Angkor Wat. It's non-negotiable! We cover a few more destinations in Cambodia too. Cambodia and Laos are probably the two hardest countries to travel in South East Asia.
---
---
Romania
If you love countryside, mountains, farms and rural living, join us in Romania. Start with our Romania travel guide. The country that took us by surprise, so much so, that we kind of live there, sometimes. We have skiing, bears, wolves and vampires too.
---
---
Slovenia
Another winner! Slovenia is so pretty and a nature lovers' paradise. With endless outdoor activities this one is fabulous for families too. We talk about travel in Slovenia here.
---
---
Prague and the Czech Republic
We don't have a huge amount of content up on Prague and the Czech Republic as yet, but we've been several times. Prague is a wonderful city, but some of our best experiences have been staying in country hotels in small towns and villages. Find Prague with kids here.
---
---
Greece
The Mediterranean is by far my favourite sea and Greece is just incredibly fantastic at everything. The mythology and history here captivates my kids and Greek food goes down well with them too. Just go. We've posted about touring Athens and the mainland by car, so much more to add to our tour of Greece.
---
---
India
My favourite country! India is hard work, but of course, do-able with the right attitude and plenty of patience. If you take a package holiday or organised tour it should be a piece of cake. Don't be scared of India. Plenty of opportunities here for beach lovers, cultural travellers or foodies. We wrote up our weeks in India as a sort of rambling day by day adventure rather than a series of destination guides. Our full India travel guide is here, alternatively you can start here with First Day in India – Adjusting.
---
---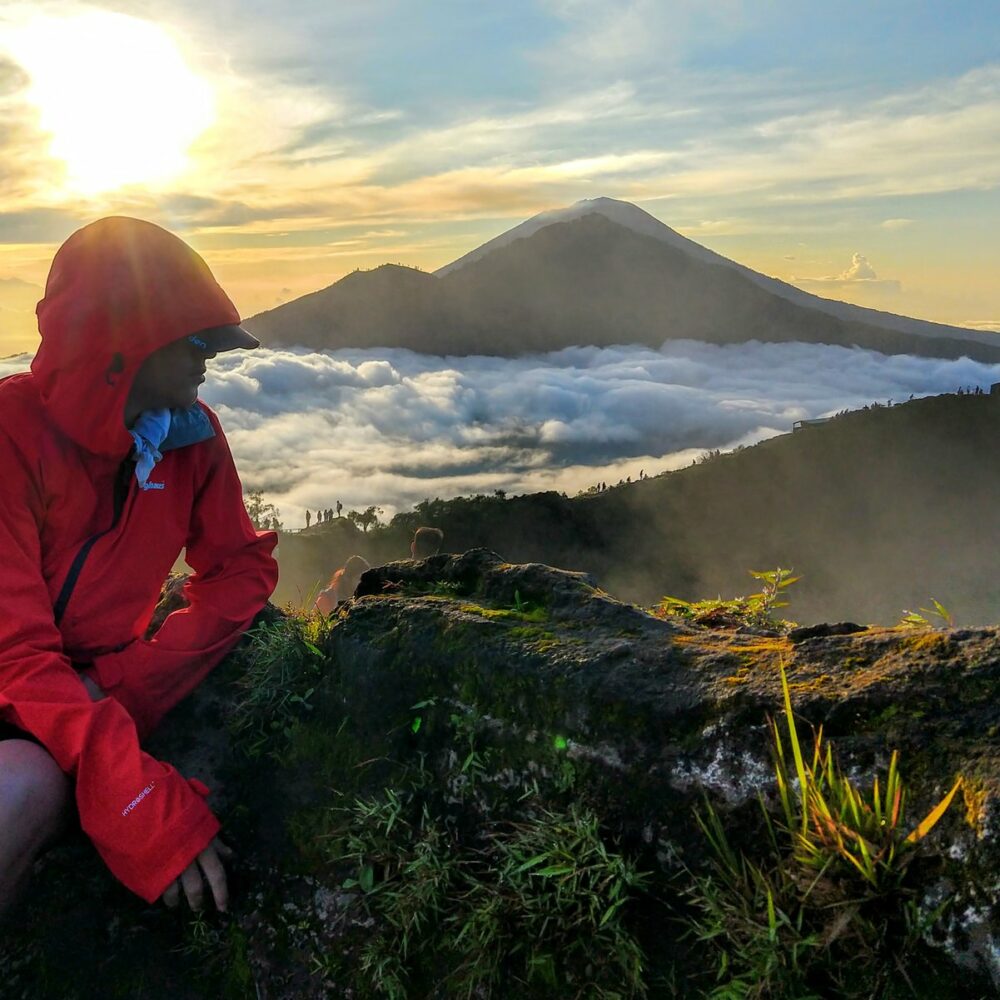 Bali & Indonesia
We're not experts on the whole of Indonesia but we very much enjoy Bali, Ubud in particular and also showcased an island resort in Indonesia, just off Singapore, Telunas Island Resort and Hotel. There is diversity here for sure and good food if you look for it. We're were excited to discover more of Indonesia and recently managed to snorkel with the Bali Manta Rays and climb a volcano at dawn. Our Bali with kids post is here.
---
---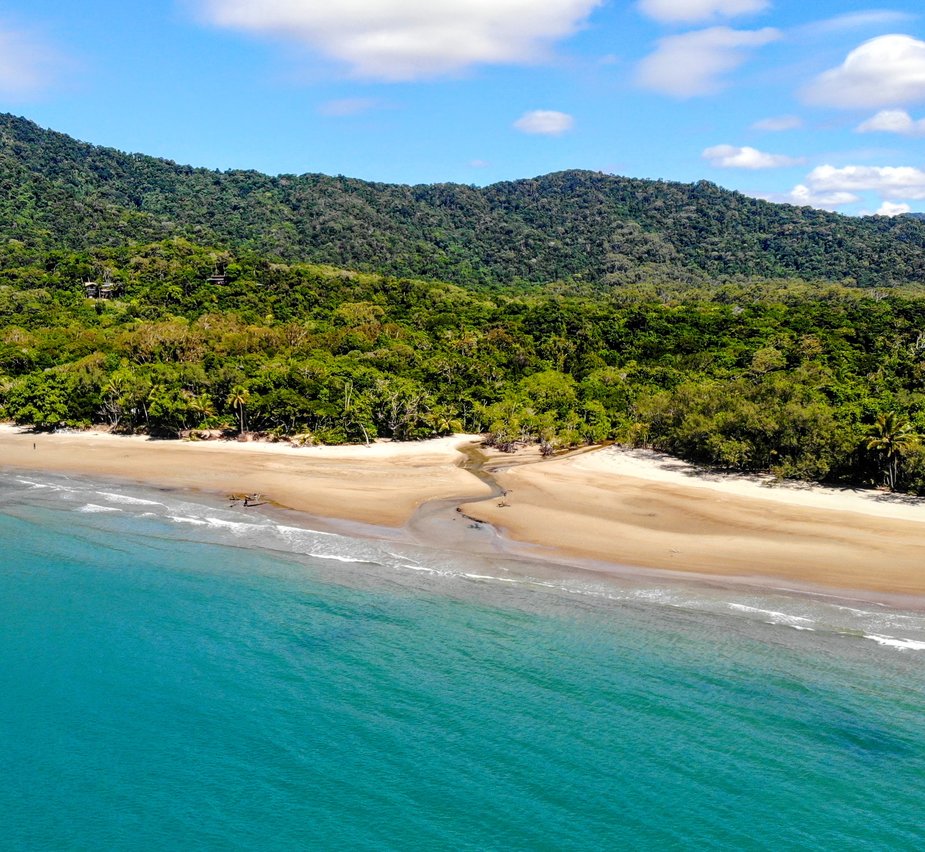 Australia
My husband, Chef, is Australian and we lived there for 6 years. I'm sure you all know what Australia has to offer so I won't bore you.
A particular shout out for Port Douglas, up on the Great Barrier Reef in Far North Queensland, home to us. (One of our homes!)
We have a huge volume of content on Australia, start with our Australia travel blog round-up page. We have content for holidaymakers, backpackers, and people wanting to emigrate to Australia, as we did. Check out The Northern Territory, Sydney, Western Australia, Melbourne, Adelaide, Canberra, and more on our site.
---
---
Dubai
We often spend a few days in Dubai as a stopover between flights. There are a million tourist attractions here, but there is culture and tradition too, if you know where to look. The desert camel safari pictured above is one of my kids' favourite things to do in the whole world. We have a huge, in-depth guide to Dubai as a destination.
---
---
USA
We love Disney, we loved the Everglades, Amish Pennsylvania and New Orleans, we loved road tripping the east and west coasts. Our USA road trip post is here. Most of all, we love Disney Parks. We even visited all four in Florida in one day.
---
---
London
We're Londoners! We love London and I honestly think it's the best city in the world for kids, so much to do, so much for free. I'll just direct you to our London with kids guide, it's huge. We cover most museums and major tourist attractions in London. We also have a guide to the best parts of London to visit. London at Christmas is another popular one.
---
---
South Africa
We've taken a baby and a toddler around some of the game parks in South Africa. My brother lived out there so we've been a few times, but our South Africa content is still very limited. More to come as time allows!
---
---
Laos
Another favourite of ours but a slightly challenging one. Long distances, long bus rides, winding roads, it's tricky but so worth it. Smiling, gentle people, stunning scenery and so much history, ancient and modern. Check out Vang Vieng, Luang Prabang and Vientiane.
---
---
Egypt
One of our best trips of all time, but also a tough one. Almost a month travelling independently in Egypt. I've also taken tours and boat cruises in Egypt, it's where Chef and I met, so we've done it in many ways. We feel safe there but the logistics of getting around are challenging. A tour would be best for inexperienced travellers. See our Egypt guide to places to visit.
---
---
Did you find your favourite travel destinations above? If not tell us in the comments where your family would like to go. Maybe we can add it to our adventure next. Other world travel destinations feature on our blog, for example France, Hungary, El Salvador, Canada, Ireland, Serbia, Scotland, Barcelona Spain, Mongolia, Cuba, Istanbul, and more, but there's not enough content yet to add a travel guide to the list above. Our favourite world landmarks are here. We're growing our website all the time, so keep coming back, maybe sign up to follow on to our next destination or go check out our travel essentials page, that's another good place to start your adventure.