Kuala Lumpur Malaysia is a busy modern city bursting with things to do with kids of all ages. Choose between cultural experiences to educate and broaden young minds, attractions designed purely for child-friendly fun, nature and wildlife experiences, plus more. KL with kids really is a dream. Kuala Lumpur is easy to get around with kids, there are even free buses, and it's relatively safe and affordable for families. How will you keep your kids happy in KL while enjoying seeing KL yourself too? We have a few ideas. We last visited in 2020, this post is up-to-date.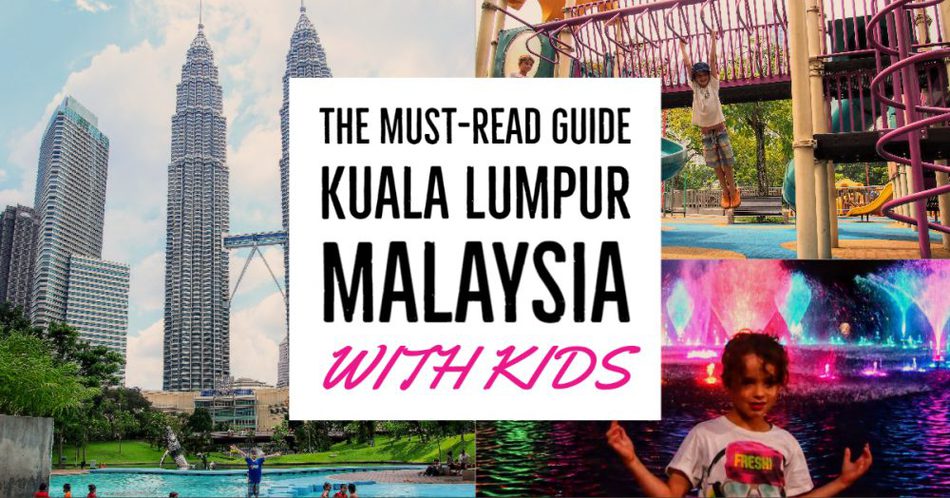 Kuala Lumpur was our first destination when we set off on our 8-year round the world travel adventure with young kids. They were just 6 and 8 years old back then. We've been back many times since and this city is honestly one of our favourites in the world. We were there in 2019 and we're back again in 2020 with tweens and teens. Each time we search for new things to see and do in Kuala Lumpur, as a family. This post represents 8 years of research in KL with kids of all ages.
Things To Do in Kuala Lumpur With Kids?
Take your pick. Here we cover sightseeing, cultural highlights, child-friendly attractions, eating, shopping, getting around, special events and festivals. There is a huge amount to see and do in Kuala Lumpur and we try to talk about how child-friendly each attraction is.
Please check and double-check all information for yourselves. We stay as current and up to date with on this blog as possible but opening times and admission prices, in particular, do change often.
Enjoying Kuala Lumpur With Kids
This city is vast, diverse and buzzing with life. It's a major transport hub in Southeast Asia thanks to Air Asia and it's a city we've passed through time and time again. We always allow a few days here, even just as a stopover between flights as it offers us good shopping, an Indian food fix and friendly faces to re-visit. The Malaysian people have been wonderful to us, super friendly and helpful over the years and we've had our share of mishaps in Malaysia. We joke about our " Malaysia curse", what can go wrong for us, does go wrong for us here. We'll have to share our sorry list of travel mishaps some other time ( or look at our travel horror stories post). Enjoy KL, make time for KL, it's a great city and an easy, fun and mind-broadening destination with kids.