This post may contain affiliate links.
World Travel Family is a website and world travel blog which belongs to Alyson Long (born Alyson Clarke) and her family. This website has been in existence since 2011 and is one of the biggest travel blogs in the world. Alyson Long and her family, Chef (James Long) D, and Boo, travelled full-time for 6 and a half years between 2012 to 2020, and today travel regularly and for extended periods from their home base in Queensland Australia.
Alyson Long's biog briefly includes being a former pupil at Rougemont School in Newport, Wales, a student at the University of Birmingham UK, where she gained her BSc in Biological Sciences, and employment as a senior medical laboratory scentist in Cardiff and London. This female travel blogger is British, Welsh, but has also lived as an expat in Australia, Vietnam, and Romania.
Alyson took up travel blogging, just for fun, in 2011, and it went well. She now makes a living as a travel blogger and is a published author in the homeschooling and worldschooling niche.
Alyson has also written for many quality magazines, newsapers and publications (such as Lonely Planet and The Independent plus various in-flight magazines) and regularly talks on podcasts and YouTube channels around the world.
What Can World Travel Family Do For You?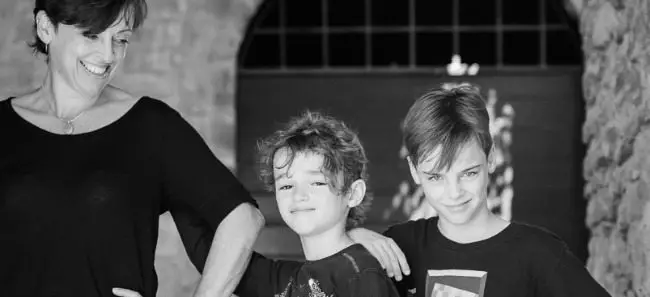 We want to share the world with our readers and help them travel further, better and more. We can help you promote your region, hotel, attraction or restaurant through custom posts and social media. Well over a decade of blogging gives us reach and expertise. 20 years of personal travel, at all price points, gives us know-how. 20 years in hospitality gives us credibility. We have a reputation for honesty and reliability.
World Travel Family is one of the biggest family travel blogs in the world. We are professional travel bloggers and we love what we do.
Alyson is the main voice of the World Travel Family blog, her sons and husband also write for this site, her elder son is now her business partner. Mrs Long is a travel blogger and published writer. Author of this book, and this one. She is also well known in alternative education circles.
After gaining her degree in zoology and comparative physiology she went on to become a chief medical scientist in Welsh and London hospitals before switching to blog creation and full-time motherhood.
She likes climbing mountains, scuba diving, SEO and exploring food and cultures. You can follow on Facebook, Pinterest, or Instagram.
If you are looking for a detailed biography for Alyson Long, please get in touch directly, there are multiple sites out there trying to capitalise on the name, Alyson Long, none are very accurate.
World Travel Family is happy to work with all credible advertisers and sponsors relevant to our area. We are a global travel blog and rank high on page one of Google for hundreds of diverse search terms. This is because:
We know SEO and keyword research inside out.
We produce credible, well-researched, top-notch content.
We care deeply about what we do and methodically build our travel experience and knowledge. We do not use AI.
Other search terms that put us at the top of Google page 1 include:
Country guides
"With kids" travel blog guides
Food posts
Gear guides
Many homeschooling and worldschooling terms.
All are high competition keywords. We can put your region, hotel or attraction on page 1 because we are experts in SEO.
We are normally based in London or Far North Queensland, Australia, but for many years we travelled full-time. World Travel Family is a real travel blog, we're out there doing what we are passionate about, travelling. We travel to build our knowledge to the deepest levels so that we can share that information with our readers.

We are on US based Red Tricycle's top travel blogs to follow list , a report that has occupied the top spot on Google for quite some time. We are one of the top 20 biggest travel blogs in Australia and New Zealand (Pre-traveller compiled) and one of Holiday Lettings (Trip Advisor's) Top 20 Travel Blogs in the World . We are also one of Queensland Tourism's recommended best travel blogs and top of Meriton's list of Australian Top Travel Blogs. We're also in the top 20 of Feedspot's ranked top 100 blogs and top 50 family travel YouTubers – we don't really do YouTube though!
We deal with travel, education, food and all things wonderful.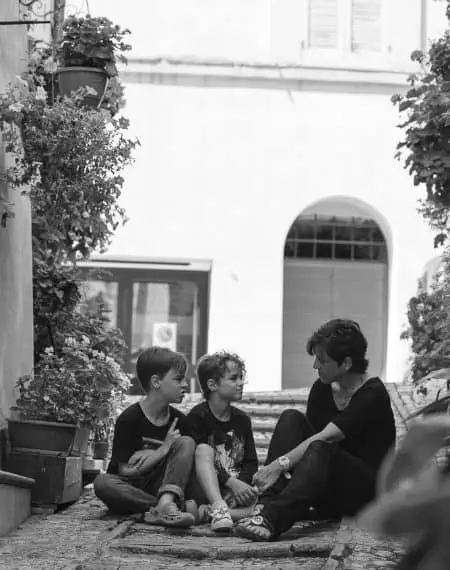 photo credits Stefanie Harrington .com
Would you like your product or service to reach our audience of over 300,000 (Google Page Views) per month?
World Travel Family are open to the following advertising and promotional options:
Hotel, guest house, cruise ship, campsite, long-boat, mud hut, private island or hostel reviews and promotions. We like to travel all ways, the more adventurous the better!
Giveaways and product promotions. (paid only, minimum fee $500 )
Freelance writing commissions.
Sidebar or footer advertising.
Sponsored trips, tours, cruises, and stays
We DO NOT take sponsored posts (link selling)
We take guest posts from other bloggers only if the content is top-notch and has good SEO. No commercial (sponsored) links are allowed.
Social media promotions and campaigns
Theme park and attraction promotions, we've worked with some of the best in the world.
Product reviews, minimum fee $500.
Restaurant and food reviews with professional credibility from my husband, The Executive Chef.
Find a recent example of what we do here (private island resort hotel) or here (tour)
We also occasionally provide a trip planning service to our readers. It's always a good idea for the planners to know about a place, hotel, service or product.
Who is Chef? From World Travel Family and World Travel Chef.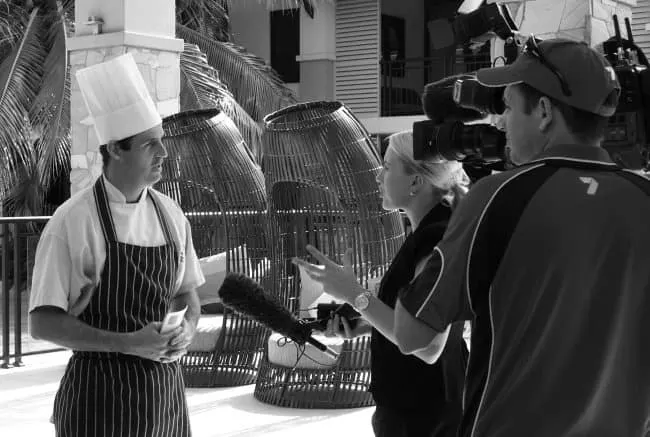 Photo by Alyson Long
Chef is James Long, husband of Alyson Long for over 20 years and a fully trained and experienced executive chef in 5 star resorts and hotels. He has worked in Australia and London at some of the best hotels in the world.
We have a 5-star executive chef on the team to help with the creation of food blog posts. He ads authority and know-how to our food blog work. He doesn't always travel with Alyson and the children, but he's crazy about food, as are we all. He sometimes covers more niche travel exploits, such as blue water scuba diving.
We can promote your product, area, attraction or hotel on blog posts and on social media with a potential reach of 6 million individuals.
Where Are We Travelling Soon?
Soon, we hope to visit more destinations in Australia, Malaysia, Indonesia, Mongolia, Thailand, North East India, North West India, Nepal, The Middle East, Central Asia and more of Vietnam along with Wales, London, the Greek Islands, Cyprus, and Sicily.
If your company has interests in any of those locations, don't be afraid to reach out, we can give you the coverage you need for those locations through social media and our travel blog.
World Travel Family Statistics
These figures are from our best days, before the global shut downs, obviously we took a downturn, but things are on track for recovery.
Monthly Page Views: 300,000+ The most important metric.
Google PR 3 From the last Google update, several years ago, I doubt it will ever be updated.
Alexa Rank: we no longer chase Alexa ranking but ours sits around 140,000
Page Authority 51
Domain Authority 48
Facebook Followers 10,200+ ( all genuine, not bought, giving good engagement and weekly reach)
Facebook Private Mentoring Group Members 2,500 +
Twitter Followers 12,700+
Pinterest Followers 27,500+
Instagram Followers 10,000+
If you need to know more about us and our readership, please ask for more details.
We DO NOT POSITION OURSELVES AS SOCIAL MEDIA INFLUENCERS. Our strength, skills and value lie in our website. We are bloggers.
all stats correct at time of publication and subject to fluctuation.
Who Have World Travel Family Worked With?
Here are a few companies and brands we've collaborated with recently:
Skyscanner
Etihad Airways
Jet Star Airways
Lonely Planet Kids
Divers Den Scuba Diving and Liveaboard Dive Trips from Cairns and Port Douglas Australia
Telunas Private Island Resort, off Singapore, but in Indonesia.
Luxury Escapes Worldwide Luxury vacation provider.
Almanity Luxury Resort and Spa, Hoi An Vietnam.
Novotel Surin Beach, Thailand
Novotel Karon Beach, Thailand
Holiday Inn Resort Krabi, Thailand
Art in Paradise Chiang Mai , Thailand
Hotel Alilass Istanbul , Turkiye
Studyladder, Online Education
The Brown's Hotel Group Sri Lanka
Where Sidewalks End Travel , International
Boutique Small Hotels Worldwide
Armada Hotels, Turkiye
NASA Kennedy Space Centre
The Wildlife Habitat Port Douglas, Australia
ZSL London Zoo , UK
Our Whole Village Holidays , International, based in the US
Lady Douglas River Cruises , Port Douglas Australia
Disney Florida , USA
Otherways Magazine (print, homeschooling blogging related)
Legoland Windsor, UK
Niagara Falls Fun Pass , Canada
The Clink Prison Museum, London
The London Eye , UK
Sea Life London , UK
Cutty Sark, London UK
Goddard's of Greenwich , England
Ripley's Believe It or Not, UK
Minecraft Homeschool , online education
Travelove Tours, International
Max Wadiya Full Service Luxury Villa, Sri Lanka
Villa Templeberg, Sri Lanka
Art Venture , Online education niche
Tinggly, International tour and experience provider
Recent Testimonials for World Travel Family and Alyson Long
"We went to Bangkok over Christmas and New Year and did almost everything you said we should. Amazing."
"Thanks so much for your blog, it has helped immensely in planning our very fast-approaching trip."
"Hi Alyson, We have been searching for a travel agent half as knowledgeable as you to help us plan our quick stop in Sri Lanka and have had no success so far. Your blogs have been immensely helpful and a major source of information for us, so thank you."
"Such a great travel blog! You have really managed to convince us even more that we did the right thing booking a 3-week journey with our children."
If you feel that our audience of highly engaged travellers could help you grow your business or promote your attraction, don't hesitate to get in touch with us at:
The email contact for World Travel Family and Alyson Long is contact@worldtravelfamily.com
PLEASE DO NOT LEAVE BUSINESS REQUESTS BELOW, ALL WORK CONTACT SHOULD BE VIA EMAIL. THANKS
If you'd like to hire a car during your stay, use this car rental comparison tool to find the best deal!

We also suggest you take a look at this company to get a quote for all kinds of the more tricky adventure or extended travel insurance.

Try Stayz / VRBO for an alternative way to find rentals on homes/apartments/condos in any country!