This post may contain affiliate links.
London Zoo is one of the best zoos in the world, we think. Is London Zoo worth visiting? Yes London Zoo is an excellent zoo. Is it a good zoo for kids? Also yes, London Zoo has fantastic playgrounds and experiences for kids and families. Find out what makes London Zoo so good in our review and guide. London's Zoo in The Regent's Park is well worth visiting!
London Zoo is often included on your London Pass, so be sure you use these money saving passes to visit the Zoo (Check which attractions are available thoroughly). Buy your London Pass here.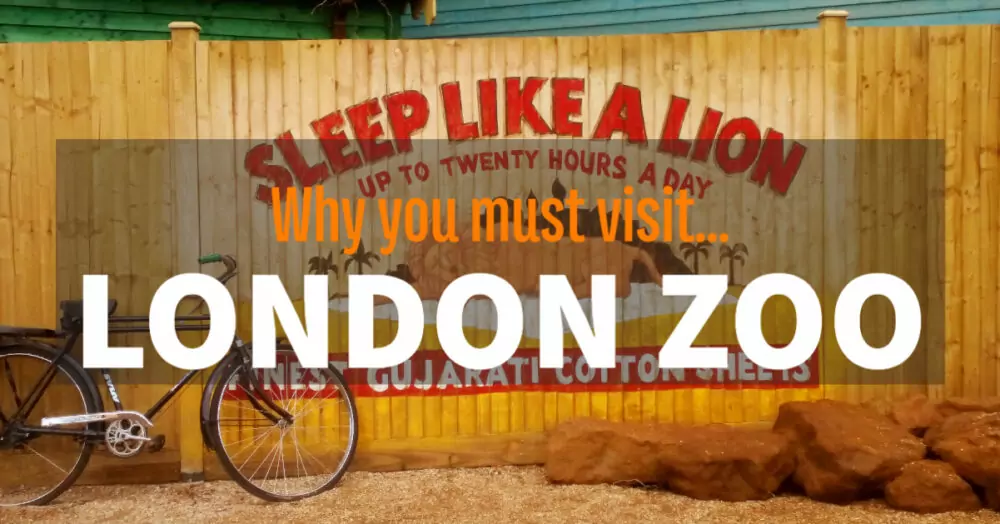 London Zoo
A travel blogger friend asked me if I thought she should visit London Zoo on her trip to the UK and England. The short answer was yes, it's awesome, but the long answer takes a bit more explaining.
I'm an animal lover and a scientist, my degree is in zoology and I adore good zoos. We've visited most of the best zoos in the world and I consider London one of the very best.
When my kids were small we practically lived at London Zoo, every weekend, all year round because we were members and season ticket holders. London Zoo is a great zoo.
Become Members of ZSL Here. Great For Families!
Some people think zoos are there to entertain heartless humans lacking in compassion for caged wild creatures. That's not the case, it hasn't been for a long time now.
What you will find at ZSL London Zoo is a million miles from the animals-as-entertainment facilities that I vaguely remember from early childhood.
Our London Zoo blog is a review, a guide, and a look at what is there to do and see at London Zoo.
Here are my best reasons to visit London Zoo. I really think you should. Over the years various new features open at the zoo. On our last visit they'd just made it possible to sleep overnight at the zoo, find out more about staying in the London Zoo lodges here.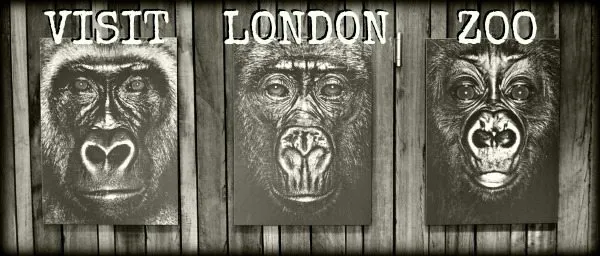 This post is about our visits to London Zoo. Attractions, special features, and zoo babies do change all the time, so when you book your tickets and time slot (Book Admission Here), just check for anything that may be closed or is new at the Zoo.
London Zoo History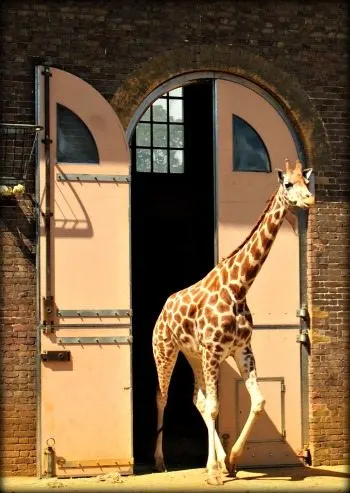 ZSL, the Zoological Society of London, was founded in 1826 by Sir Stamford Raffles. London Zoo opened in 1827 and was an architectural masterpiece. Many of those original buildings remain, now repurposed.
The ZSL London Zoo site contains two Grade I and eight Grade II listed buildings, modern additions to the zoo are similarly magnificent. You can read more about the architectural treasures of ZSL London Zoo here.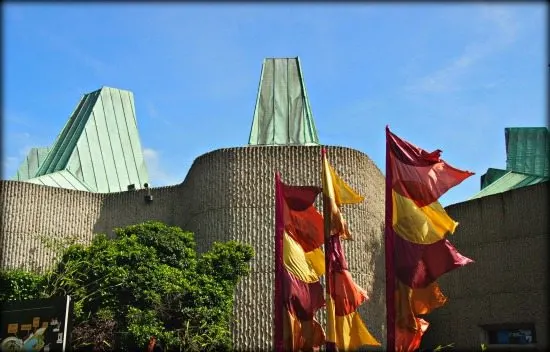 London Zoo, Diversity of Animals
There are at times, almost 17,000 creatures at the zoo representing over 700 species, all beautifully cared for and displayed to maximise our enjoyment and learning whilst maintaining a natural and enriching environment for the residents.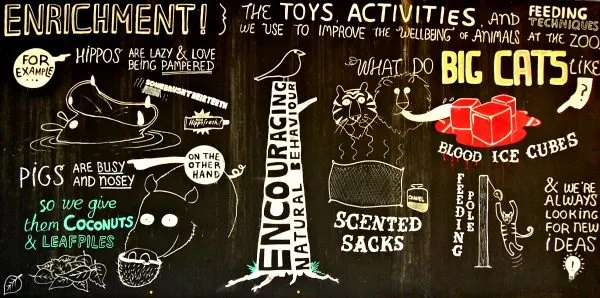 I have two sons, one loves mammals and goes all gooey over meerkats, the other thinks reptiles and arthropods, arachnids particularly, are beautiful. Both were more than happy at ZSL London Zoo.
London Zoo, Getting Close to the Animals
London is one of the best zoos I know for getting close to the animals. There are no bars or cages in the Rainforest Wild exhibit, the walkthrough Meet the Monkeys enclosure, the new lemur walk-through, nor in several bird enclosures.
This gorgeous tamandua was going for a wander yesterday while staff looked on to make sure the animals weren't hurt or distressed in any way.
If you are totally insane there was even a walk-through spider enclosure. No thanks!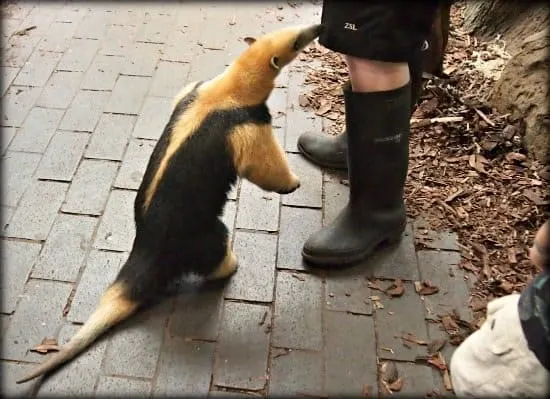 London also has ways of not just getting you close to the animals, but making you feel what it's like to BE an animal. The kid-sized meerkat tunnels are fantastic.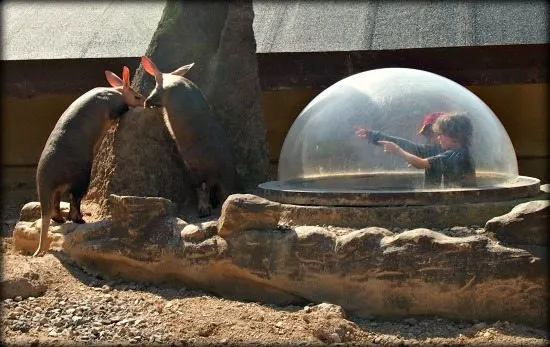 London Zoo's Keeper For The Day and Junior Keeper For the Day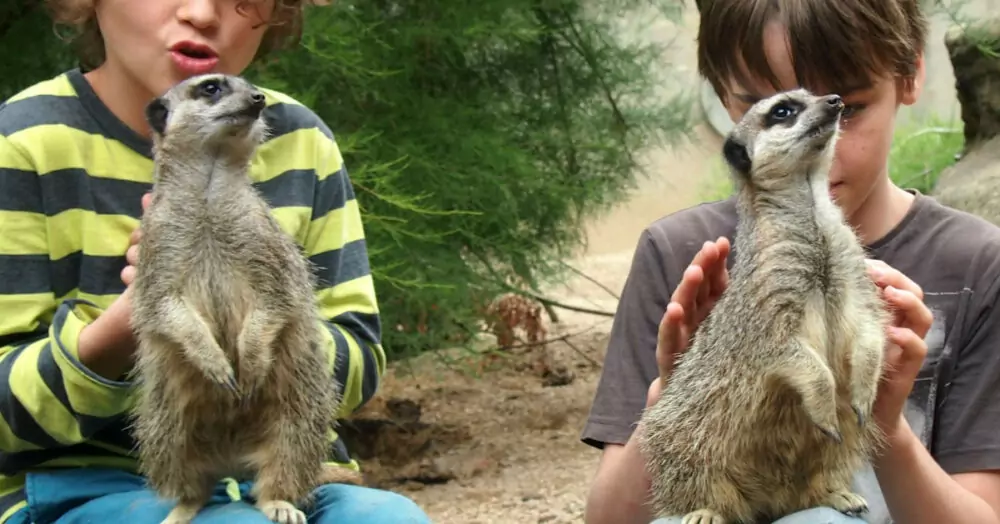 If you're a child or adult who wants to find out much more about the workings of the zoo and get a lot closer to the animals, ZSL's Keeper for the day programmes are for you. Find out more about Junior Keeper Days and book here, direct with London Zoo. There is limited availability, so lock in your place.
The keeper for a day programme is high on our must-do list and I've just discovered that Whipsnade offers you a similar experience, as an adult keeper for the day (see here) and a chance to spend a night with the rhinos at its Lookout Lodge. Something else to investigate!
We have taken, and loved the "Meet the Meerkats" experience. As a special birthday treat for a meerkat lover, this is well worth the extra expense. Book Meet The Meerkats and investigate thee zoo's other animal encounter options here. An experience like this is a great birthday gift.
London Zoo's Conservation Work
Conservation of animals and their habitats is the driving force behind ZSL's work. They run conservation projects in over 50 countries worldwide and act as an advisory body in conservation issues. This is what ZSL is all about.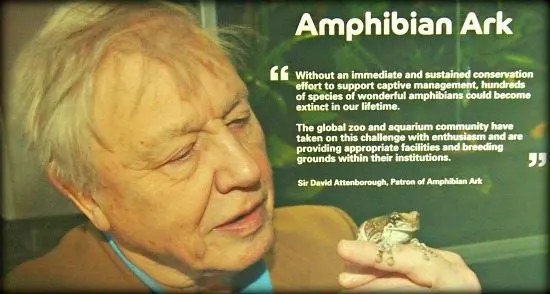 Your admission fee helps fund these projects and you will see conservation in action at the zoo.
Yesterday we saw three baby Sumatran tigers. There are only around 300 left in the wild.
The gorgeous furry creatures get all the attention but the less glamorous species are also fully represented.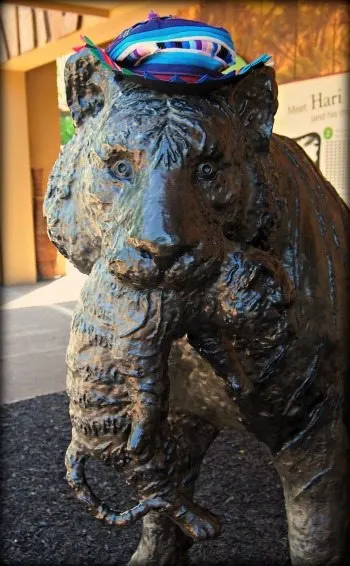 London Zoo ZSL is Actually Two Zoos
ZSL has the London Zoo, Regent's Park, site and Whipsnade Zoo, the UK's biggest zoo just north of London. The bigger animals are out at Whipsnade these days, they have an amazing view of the Chiltern Hills and open grassy enclosures. Whipsnade is well worth a visit.
London Zoo ZSL is a Charity
The zoo and its work deserves your support, by visiting you are helping to fund international animal and habitat conservation. You can donate to ZSL here.
London Zoo's Amazing Staff to Answer Your Questions
My kids are always bursting with questions, it's really easy to find a member of staff to talk to, keepers and volunteers seem to be everywhere and are usually happy to give you their time.
Thank you for answering the boys' questions yesterday, particularly the young woman feeding the macaques. D wanted to know if they were apes or tail-less monkeys, she got one to turn around and show him his tail stump.
Thanks too to the volunteer who chatted to us about Sumatran tigers with such enthusiasm and obvious love for animals. You rock!
Places for Kids to Play at London Zoo
The ZSL London Zoo features several incredible and imaginative play facilities for children of all ages. That sounds clichéd, but tiny tots will enjoy the adventure play areas and water play fountains while big kids can take on more challenging play installations.
London Zoo with kids, and indeed London with kids, comes highly recommended by our team.
We've bumped into several celebrities at London Zoo when we were able to visit at off-peak times, outside school holidays, so keep your eyes open.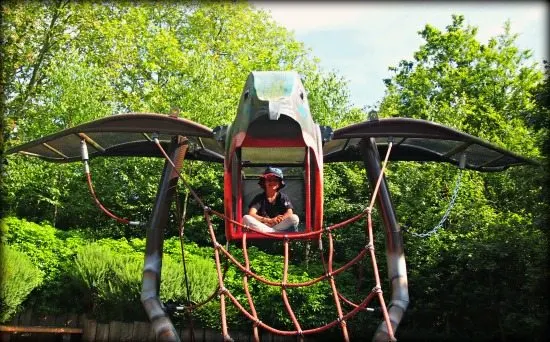 London Zoo and Education
Education is, of course, part of conservation, but for those of us on a mission to give our children the best education the world can offer, this is it, it doesn't get much better.
London zoo can offer your kids so much learning that you need to go many, many times to take it all in. This place is just bursting with learning opportunities.
Is London Zoo educational? Absolutely yes it is a very educational place to visit. It is an incredible day out to learn biology, zoology, and conservation.
Books to Read About London Zoo
I own these two books and I love them with a passion, they are seriously good books that I wanted to share.
The Tower Menagerie This book has little to do with the zoo. It's about the 600-year history of exotic animal keeping at the Tower of London. Did you know they once had a polar bear tethered on the banks of the Thames? You can find this book here.
London Zoo From Old Photographs The buildings, the famous animals, the keepers and the way the zoo has changed over the years. London Zoo from Old Photographs 1852-1914 can be hard to get. It and other books on the zoo are on this page.
We have a post about various hotels, hostels and apartments we have used in London recently (several years ago now) for ultra-budget short family stays, it gives you an idea of what to expect at this price point. London is expensive, as is the zoo, but thankfully there are heaps of free things to do in London so you can save elsewhere.
Where is London Zoo on the Map
London Zoo is in North London, UK, on the edge of The Regent's Park. You can easily walk to London Zoo from central parts of London. London Zoo does not have its own tube station but the nearest underground stop is Camden Town Station on The Northern Line. From this tube station the zoo is a 16 minute walk. Alternatively, get off at Baker Street Station and enjoy the 20 minute walk through Regent's Park.
London Zoo is on the map below, along with the two closest tube stations. The map may take a second to load.
How Much Time Should You Allow To Visit London Zoo?
Allow at least half a day to visit London Zoo, it is a very large zoo and just walking around should take you an hour or so, allow time for your children to play and to really enjoy the zoo and its grounds. There are good washrooms, baby changing facilities and food outlets on site. plus various shows and feeding times throughout the day.
Find Out More About London Zoo
Check for opening times, feeding times, etc, on The Zoo's website, and book your ticket in advance to guarantee admission. In school holidays and sunny weekends in summer, the zoo is very busy. Check timings and book here.
Is London Zoo Included on a London Pass?
Yes, London Zoo is one of the attractions normally included in a London Pass and these passes are worth buying, they will save you money. Several different passes are available, so just be sure to check that your pass includes the zoo. This London Pass has London Zoo listed as included at time of publishing. buy this pass here using our link (with best price guarantee). Keeper for the day experiences must be booked separately, in advance, using our links above.
London Zoo And Other World Zoos
We have visited many zoos all over the world (Singapore, Taronga in Sydney Australia and Australia Zoo near Brisbane, San Diego, Bangkok, Chiang Mai and more), some are good, some are bad. We tend not to visit those we expect to be inhumane. London remains our favourite and, in our opinion, the best zoo in the world. World Travel Family visited ZSL London Zoo as guests on this occasion, but all opinions are 100% our own and when the kids were small and we lived in London we were at the zoo most weekends. I've loved London Zoo since I was a child and have been a member of ZSL for many years. Back to our main London Family Travel Blog page. Back to our main UK Travel Blog page.
If you'd like to hire a car during your stay, use this car rental comparison tool to find the best deal!

We also suggest you take a look at this company to get a quote for all kinds of the more tricky adventure or extended travel insurance.

Try Stayz / VRBO for an alternative way to find rentals on homes/apartments/condos in any country!