This post may contain affiliate links.
This page features some of the best food in the world. Food says so much about a country's history, climate, and culture. It's a key component in our travel. We've created detailed food guides for most of the countries we've visited, making us able to share this comprehensive guide to food around the world. All of our world food-related posts are below. Some food cultures are so important globally that they are recognised by UNESCO as elements of "intangible culture." These feature on UNESCO's Intangible Cultural Heritage of Humanity List.
Food around the world, as sampled through 7+ years of travel to 50+ countries, with an executive chef.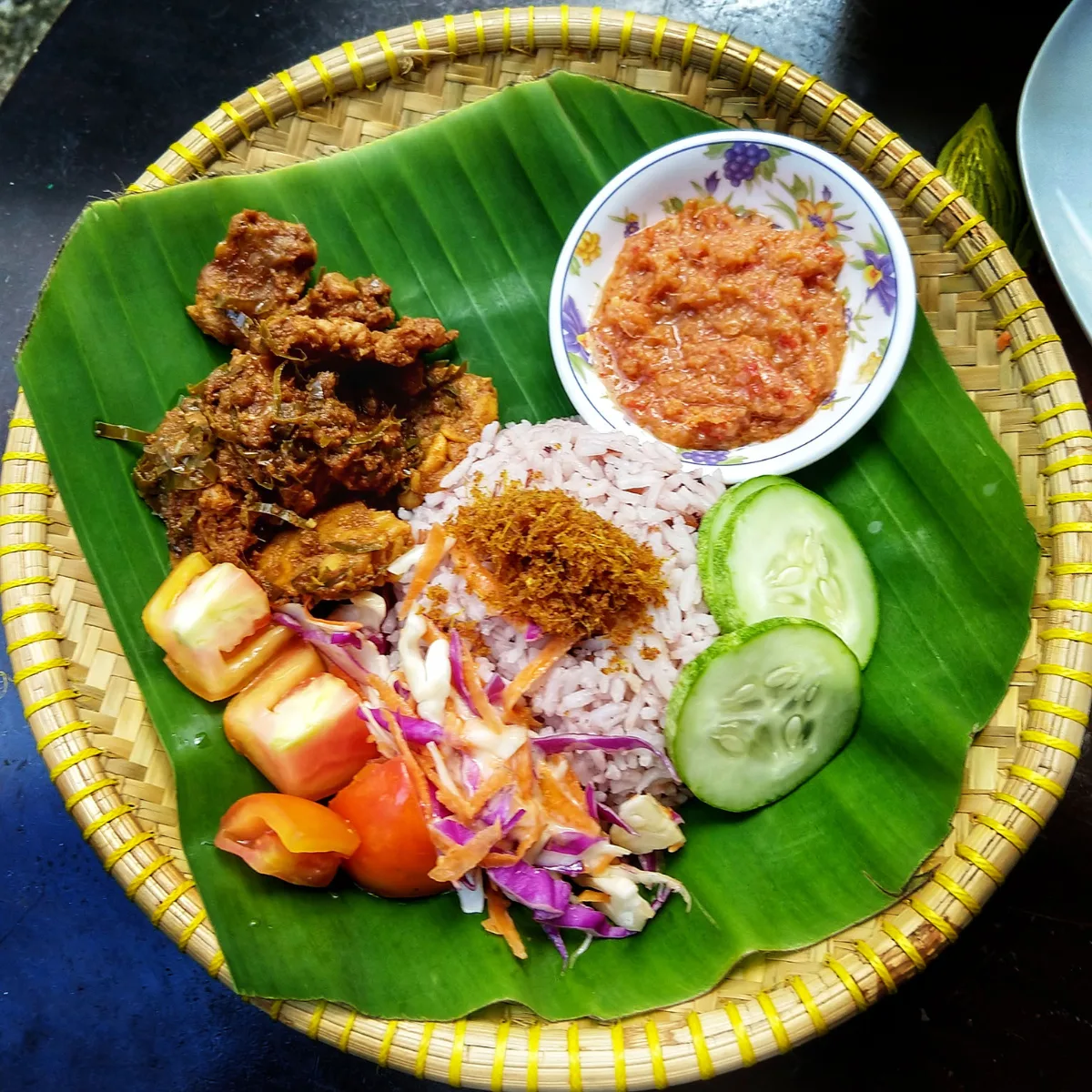 What's The Best Food in The World?
That's an impossible question to answer because my best food in the world probably won't be yours. My husband was an executive (head) chef, so we've eaten in some of the finest restaurants in the world and also eaten many meals for $1 at street food stalls.
The local, authentic street food would likely be our choice for the best food around the world. In particular street food from Southeast Asia and South Asia.
Fine dining has its place, of course, but local cuisines can be amazing.
We created a video playlist below, showcasing world cuisines and favourite dishes. Could you let them play? Thanks so much.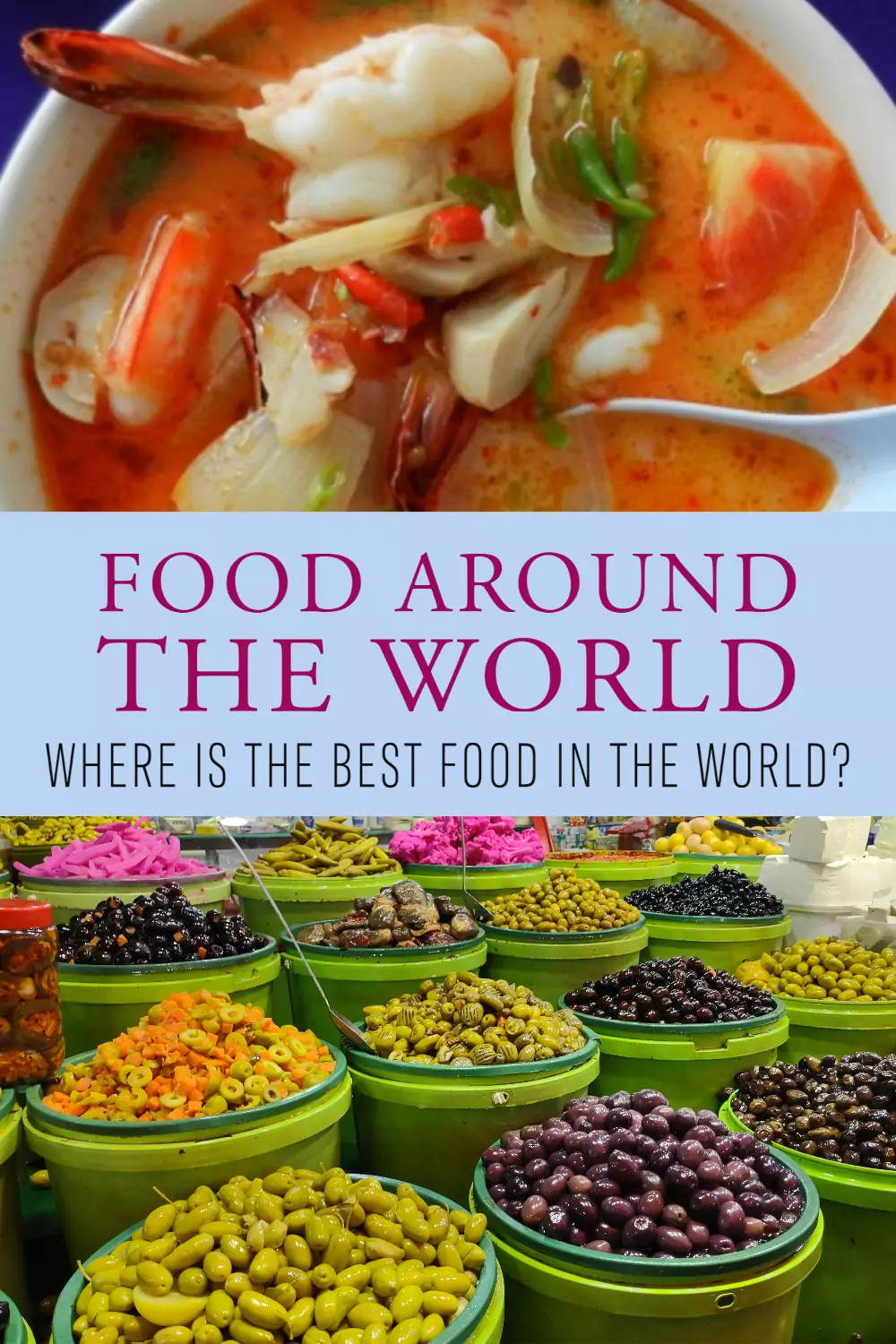 Which Countries Have The Best Food?
Some will say Italy, others France. For us the countries with the consistently best food are these:
Of course, certain countries have stand-out dishes to crave, but those 3 countries generally make every meal an interesting experience.
We never get bored of eating in this part of South Asia.
Every country has good food, and every country has bad food. We've eaten good and bad versions of the same dish in just about every country we've visited.
It's unavoidable. Just don't let one poorly executed version of a dish put you off.
Many countries have very similar food and traditional cuisines, as you travel the recipes change with the miles and dishes evolve. It's very interesting to see the same dishes in various countries, sometimes with slightly different names to match their different chefs and methods.
Both history and geography mould the global food map.
Save This To Your World Food Pinterest Board
We made this pin for you. Could you save it to Pinterest? Thanks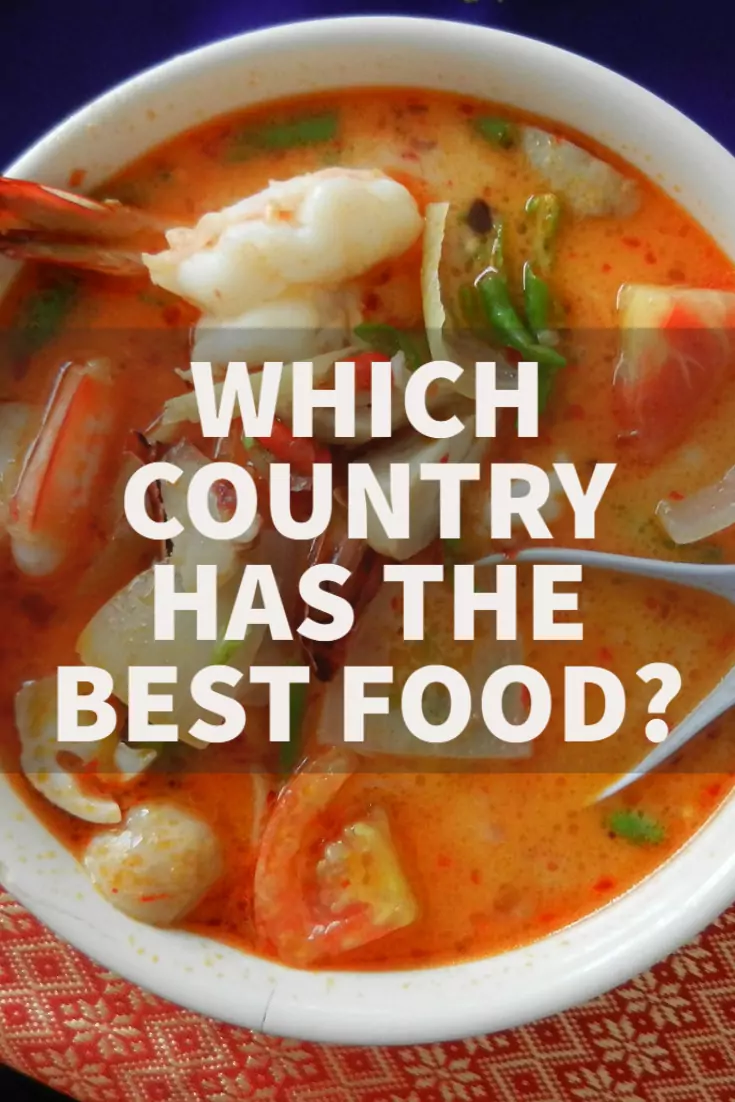 Which Countries Have The Cheapest Foods Around The World?
In our experience, the cheapest foods around the world are to be found in Thailand and Vietnam. In both countries, you can buy a good, cheap, meal for about $1 US.
We're talking dishes like mi quang, pho, or pad Thai. Most people will pay more than this because they haven't spent months in these countries as we have.
We found all the best places to eat, we made it a mission to find them!
Look for the street food stalls the locals use. Search the markets. This is where you'll find good, cheap, authentic foods. It's rarely found in tourist areas.
The non-touristy floating markets of Thailand are a good place for good cheap eats. The market at Tha Kha was outstanding.
Night markets are another good place to dine, so long as they're aimed at locals more than tourists.
Years ago I would have said that India was cheapest, but prices seem to have risen there. In Nepal, in the right places (and that won't be on a major trekking route) you can still get a good meal for $1 sometimes.
Nepalese food is one of our favourites too, you'll find the foods of the high Himalayas and lowland India juxtaposed and combined on the tables of Nepal.
In Europe travellers can't eat out three times every day as we do in most parts of Asia.
You'll pay a lot more for food in Europe. Likewise the US, and probably most expensive, Australia.
Eating out for us in Australia is rare. Our family had lunch out this week and the bill was almost $400 (Au). Dining can be an expensive hobby.
UNESCO's Cultural Heritage Foods Around the World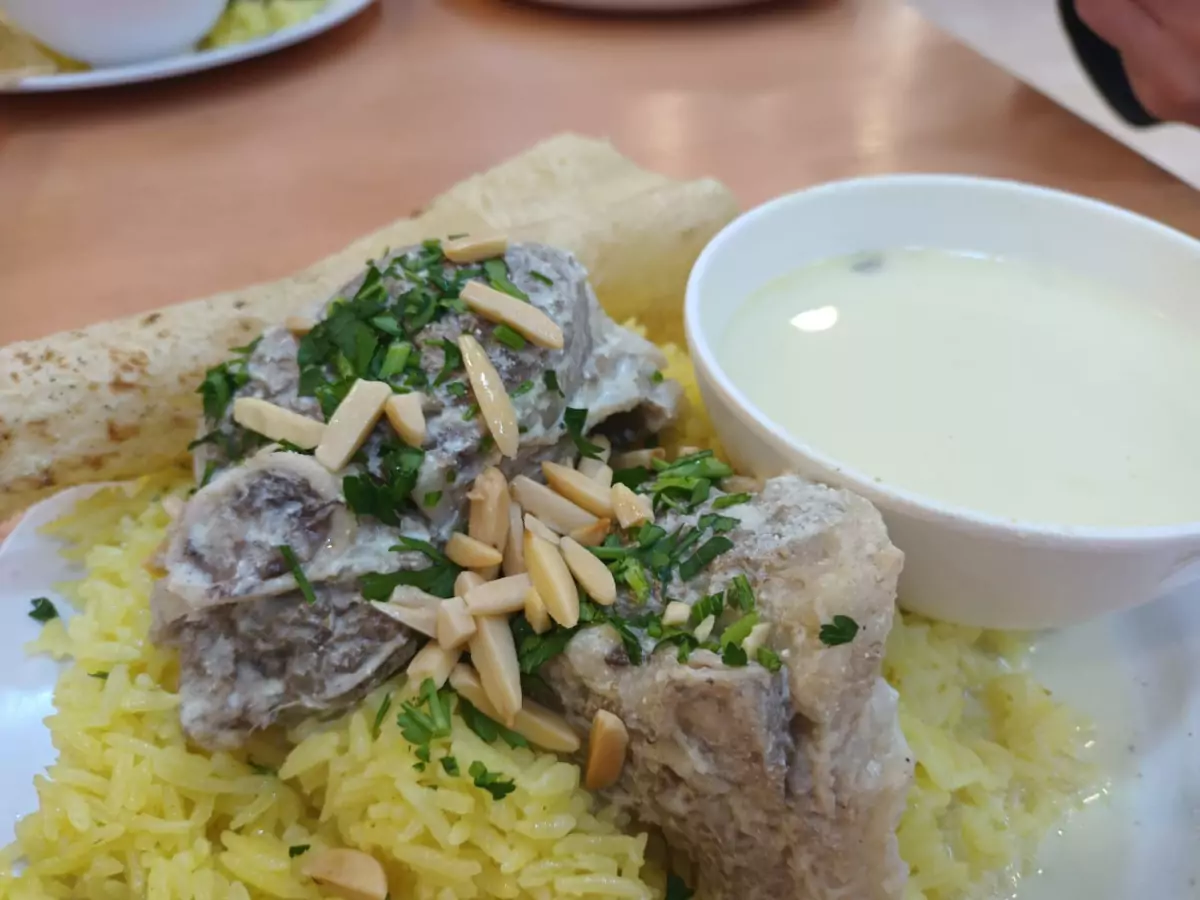 Many of the culturally significant foods on UNESCO's list we have tried. For instance mansaf in Jordan, hawker food culture in Singapore, the baguettes of France and Chinese tea traditions. You can browse the 36 items on Unesco's site here.
Foods, cuisines, and cultures from around the world that we cover in depth in this site include Thai food, Vietnamese food, Romanian food, the best food in Southeast Asia, Egyptian food and more. Use our links or search our site to find more information and a few recipes from around the world too.
If you'd like to hire a car during your stay, use this car rental comparison tool to find the best deal!

We also suggest you take a look at this company to get a quote for all kinds of the more tricky adventure or extended travel insurance.

Try Stayz / VRBO for an alternative way to find rentals on homes/apartments/condos in any country!