This post may contain affiliate links.
Jordan is an amazing destination for a family holiday, vacation, or trip, with so many interesting things to see and do, plus opportunity to taste local foods and experience a different way of life. This post covers some of the things to see and do in Jordan, to plan a family itinerary, plus some of the practicalities of organising a family trip to Jordan, including costs, prices, flights and logistics. Jordan is a good place for a short trip, with plenty to keep you busy for a week to 10 days, but of course you could stay longer and relax a little. This is how we put together our family trip to Jordan, why you should visit, and what a great family travel destination Jordan is.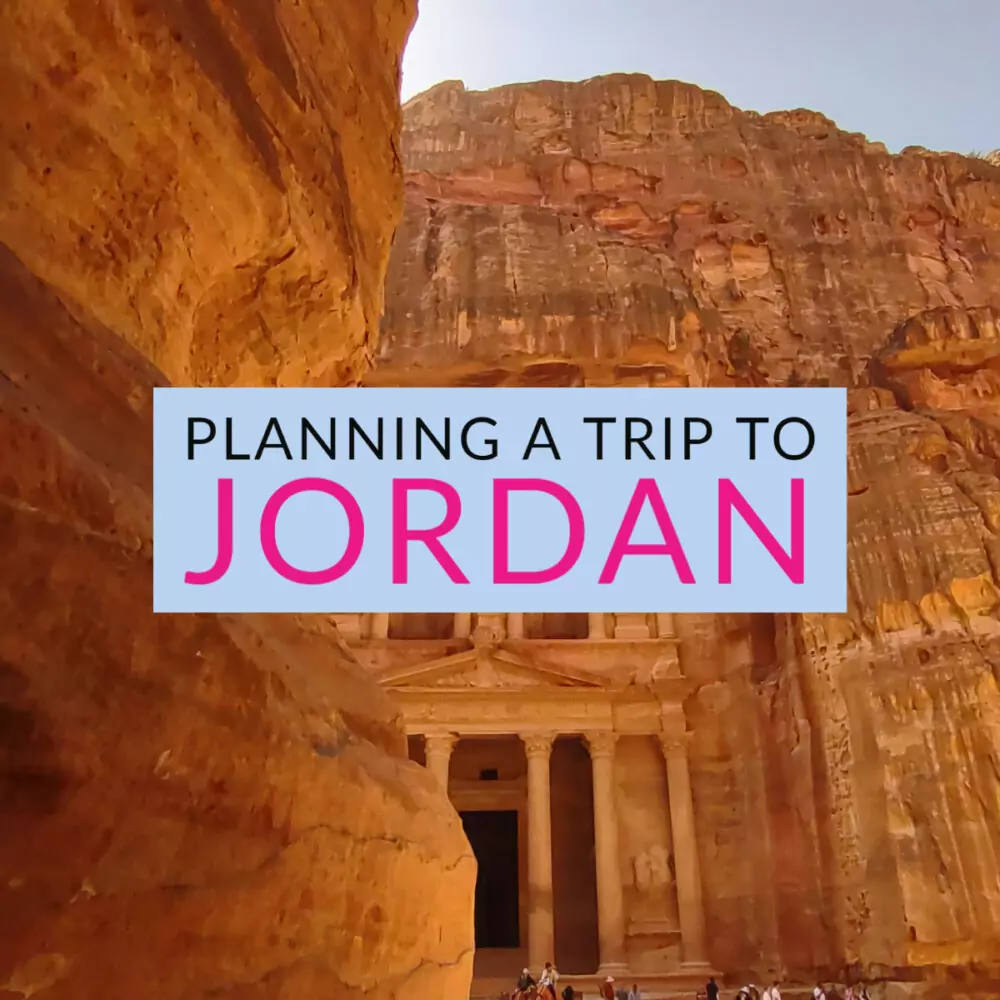 Family Trip To Jordan
On this trip we were a family of three, mum and two kids, although my kids are pretty big now. We are usually a family of four but we found travelling as a group of three much easier and certainly cheaper. We needed family rooms, things that were fun for a family, and activities and food that suited everyone. We found all that easily in Jordan.
In this post we can share all of this with you and give you the resources to plan your own trip to Jordan with family, or without, same applies.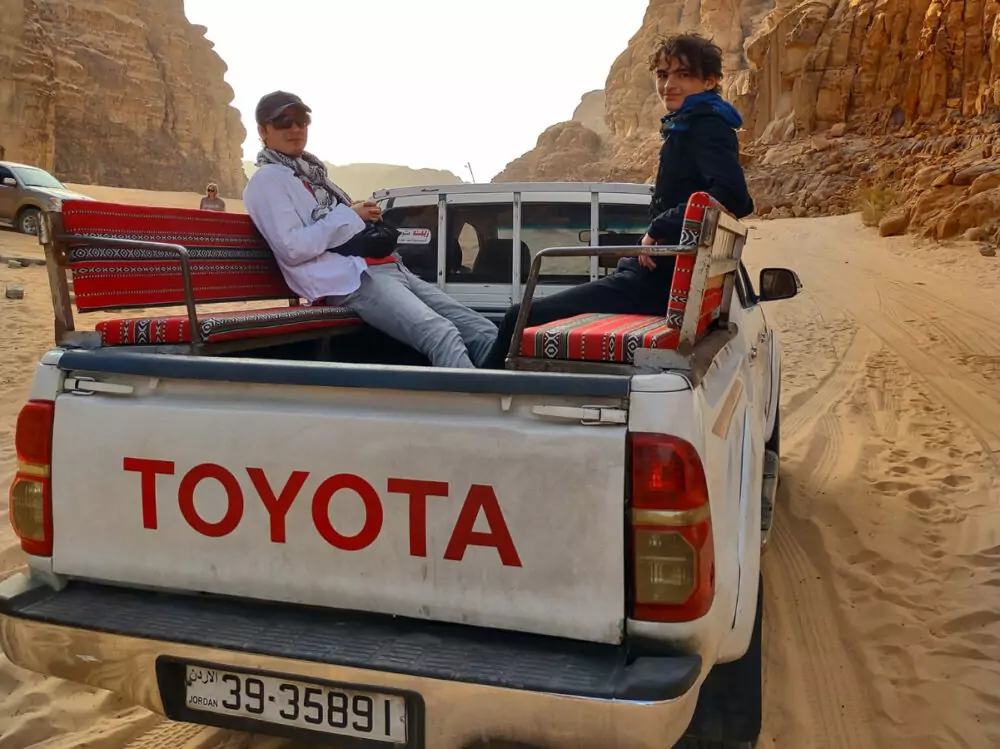 Jordan is certainly a good destination for family travel and family travellers. This is our 50th (plus) country, and it has to be one of our best trips ever. See the other travel destinations we cover using this link.
If you're interested in worldschooling Jordan, I'll point you towards this video for some basic history and background on Petra and the Nabataeans.
This post is about visiting Jordan as a family, (particularly travel with teens), planning your Jordan trip, things to see and do and logistics of visiting the country of Jordan. It's also our personal travel stories and travel blog from Jordan.
Skyscanner Flights For Jordan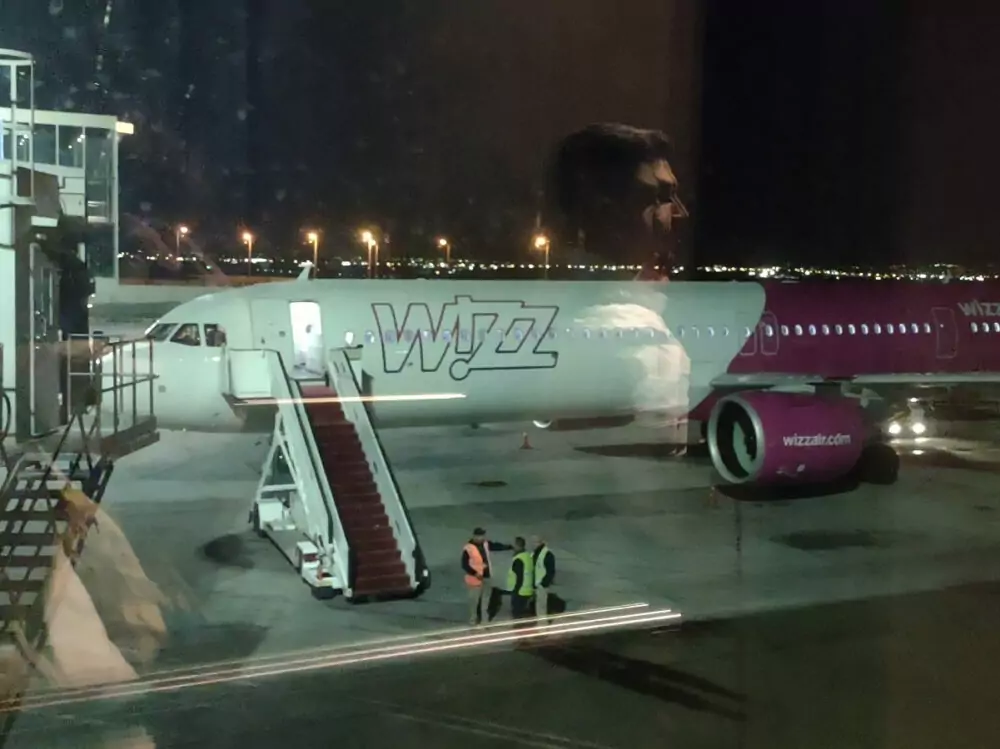 The best way to find flights to Jordan is to use Skyscanner. We already published a post on how to use Skyscanner to save money (open this link in new tab) to find the best prices, dates, and routes for international air travel and using our own tips we we're able to find flight for just 40 UK pounds from London Luton, to Amman Jordan.
This was on a budget airline, Wizz Air, but Royal Jordanian also fly this route if you need the comfort of a full service airline. It's very cheap (often under $30 US) to fly to Jordan from most places in Europe in February and March on the budget airlines and budget airlines (particularly Wizz) do what they do well.
I actually like Wizz Air, we've never had a problem with them.
Ryanair also fly to Jordan cheaply from some parts of Europe.
The flight time from London to Jordan is about 5 hours, which is OK on a budget airline, much longer than that becomes very uncomfortable.
Flight prices are much higher in June and July (European school holidays) from the Skyscanner Jordan flights I can see. Head to Skyscanner here and sign up for price notifications, they'll alert you if prices change, but March seems to be the cheapest month to fly to Jordan.
Use whichever regional Skyscanner that opens for you, .net, .com, .co.uk, they all work in the same way.
If you're travelling to Jordan from the United States I would suggest flying to London to take advantage of those cheap flights, and you could have the benefit of a few days in London on the way.
There are direct flights to Jordan from some parts of the US on Royal Jordanian airlines, the best price I could find on this airline, direct, was about $800 US.
For Australians there are direct flights from Perth on Emirates, expect to pay over $1000. A cheaper way to get to Jordan would be to break up your flight, use budget airlines on shorter journeys, and have a few days in the destinations along the way. This is how we were able to enjoy a few days in Bali and Bangkok on the way to the other side of the world.
This is how we always book flights out of Australia and it saves money while adding destinations. Read more on planning big trips here.
These prices were those I could find today, they can fluctuate daily.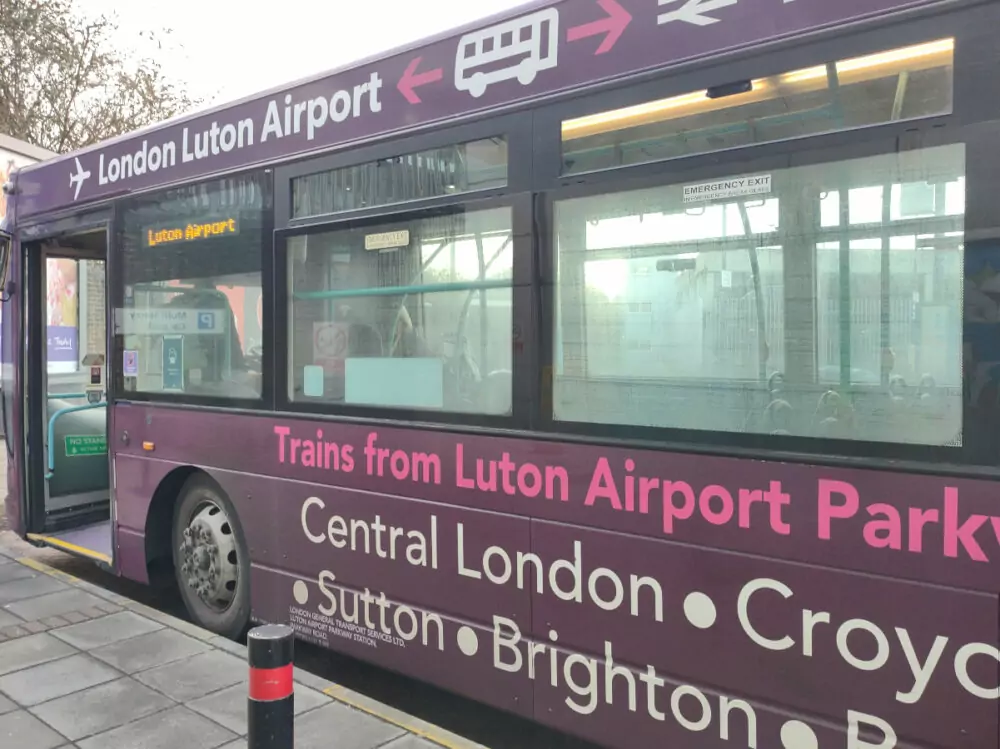 Luton airport is very easy to get to from Heathrow or Central London, we just did this ourselves, so if needed we can write a post on that too. From Heathrow its easiest and probably cheapest for a family to just take an Uber, the cost should be about 80 UK pounds.
Use our link above, open Skyscanner, enter Amman as your destination and see what you can find. Watch our Jordan trip video below, click play to start. If you can't see the video below you're using an ad blocker. Please switch it off, you're preventing us from earning a living from all our hard work.
Luggage for Jordan (Family-Friendly)
We took no checked baggage with us to Jordan for a 10 day trip, just a small carry-on in line with Wizz Air's strict cabin baggage allowance (40x30x20cm). Packing mistakes were made, but we managed just fine.
We could have packed far less socks and underwear and 3 pairs of jeans would have been useful, we took 2 each. My kids packed shorts, which aren't really suitable for Jordan.
Obviously bringing checked bags with you increases the cost of your flight, you really don't need to.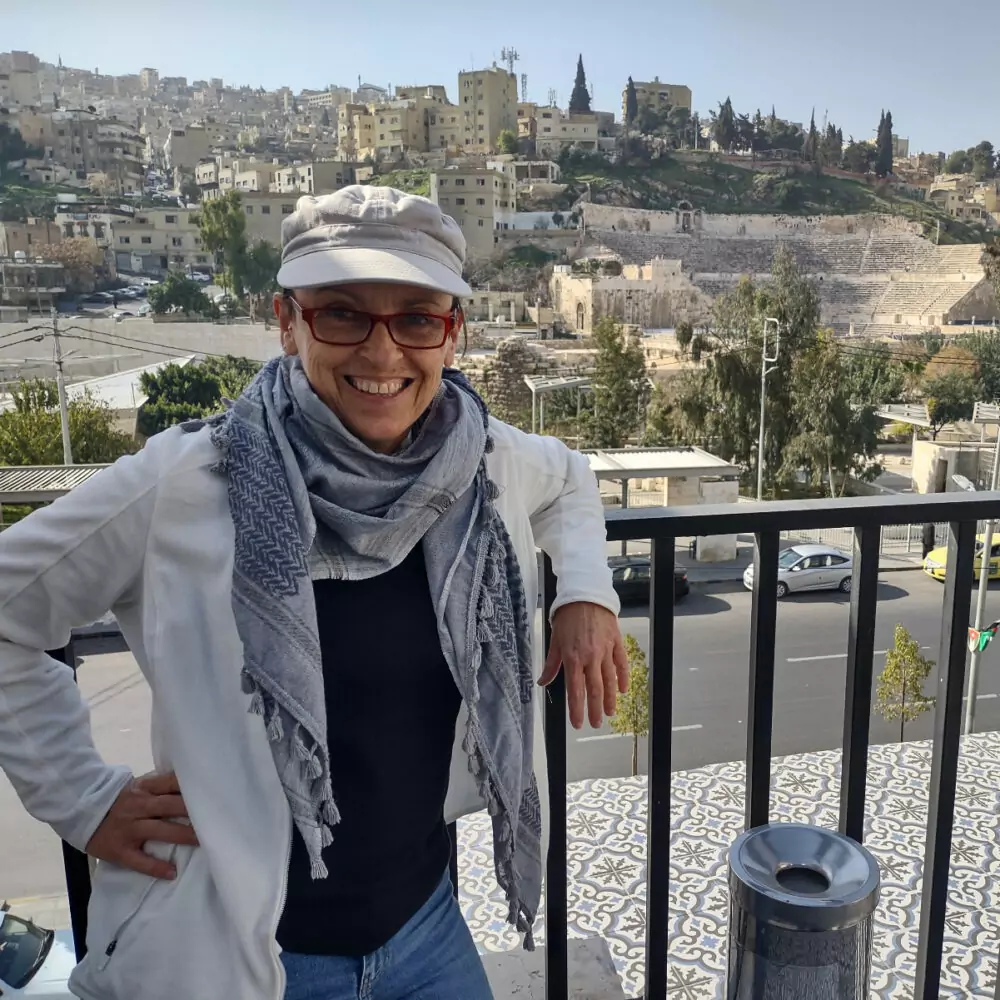 A light fleece was essential in the mornings and evenings. Buy one that zips all the way up the front, they're much more versatile. Buy one here.
A scarf, like the ones you see us wearing in the pictures, is also essential. Called a shemagh or kufiya (kuffiyeh), make sure you get a good quality one like this. The ones on sale in Jordanian souvenir shops generally aren't very good. A good one will last you years and be your best friend in cold, sun, sand or dust.
See our post on how to travel carry on only (opens in new tab for your convenience). Also check out the cabin-sized bags and backpacks we use on budget airlines like this.
What Time of Year To Visit Jordan
We travelled to Jordan in late February into early March, winter or very early spring, and for us the weather was absolutely perfect. We needed a very light fleece in the evenings and early mornings, jeans and a light top during the day.
The minimum and maximum temperatures for Jordan in February were between 1 and 27 degrees C. For March temps are reportedly similar. We found February and early March to be hot in the sun, cool in the shade, overall perfect weather.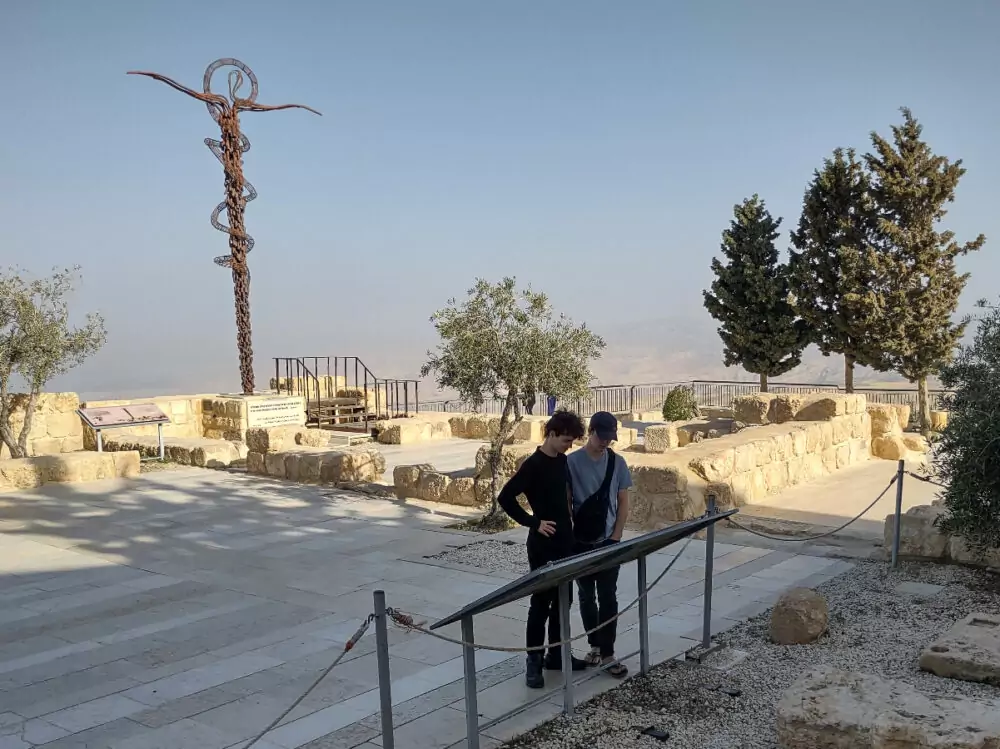 Men do not wear shorts in Jordan and even my teen boys attracted amused comments about doing so, leave your shorts at home guys, and for women, obviously, try to dress appropriately. It was most certainly warm enough to wear shorts, flip flops and a T shirt during the day in late Feb and March.
April in Jordan is warmer again, for me it will be getting too hot, and it will certainly be very busy around the Easter holidays. It was busy in February.
We were comfortable in hiking boots or in flip flops in Feb/March, the climate was really forgiving of anything. After my flip flops (thongs to Australians) were stolen, I only wore boots. Caterpillar boots, but any comfortable boot for walking would be fine.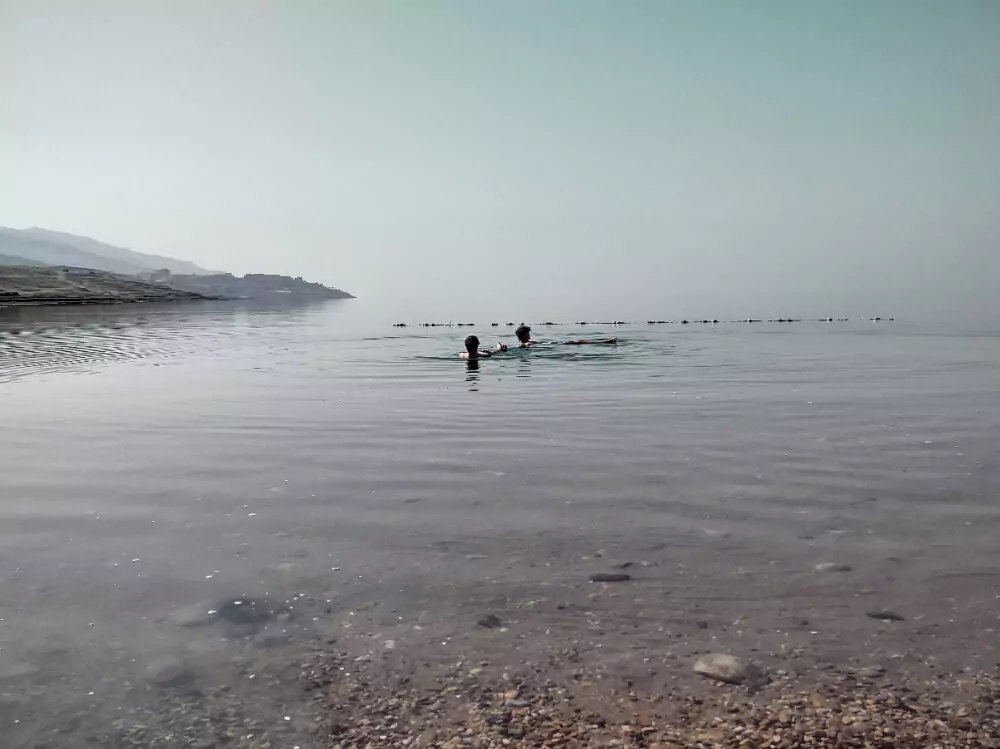 The Dead Sea was chilly, but warm enough to float in in February. We have a full post coming out next about swimming in the Dead Sea, there are some things to know.
Petra and Wadi Rum, being south of Amman by about 5 hours' drive, were warmer. Even in the desert at night it wasn't cold. Which surprised me, the coldest I've ever been were in deserts at night (both Egypt and Uluru).
Petra was very hot and you'll be in full sun, walking and climbing up rocky steps. You really wouldn't want to be there in summer.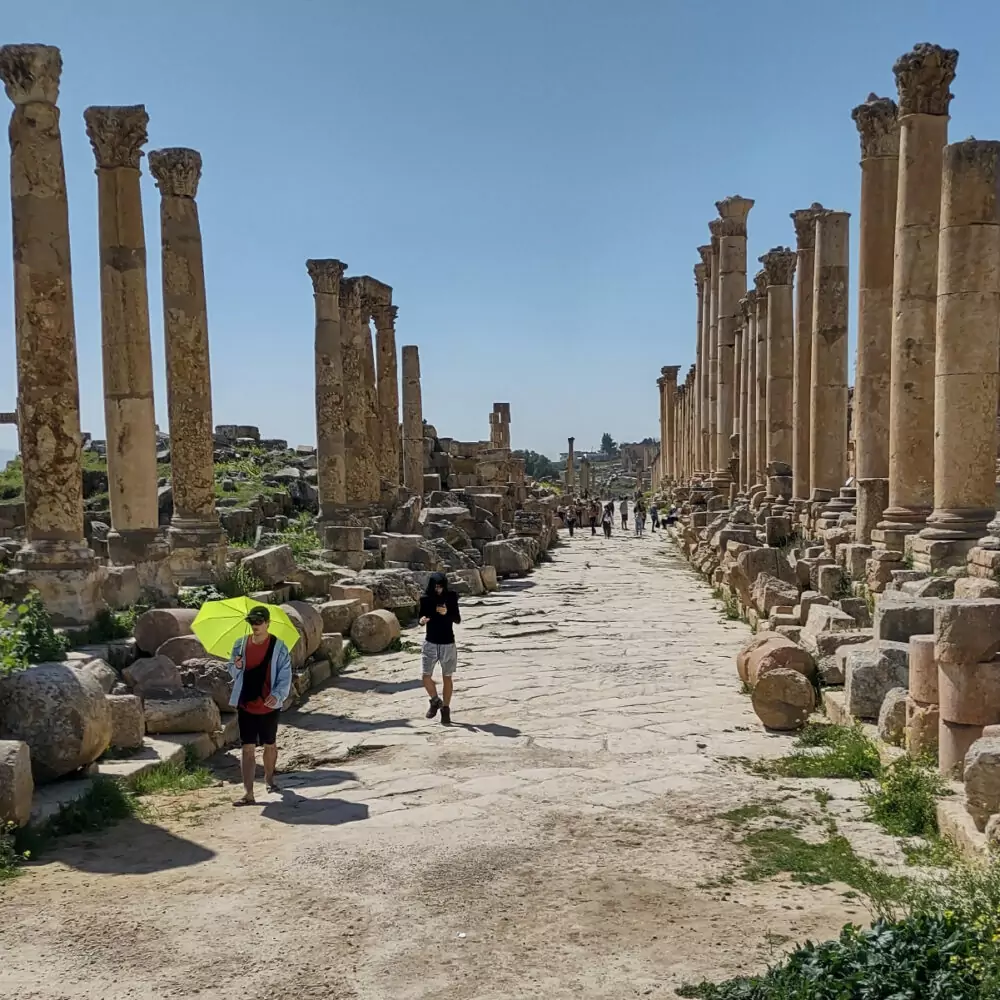 We had a travel umbrella with us, which was really useful for keeping the sun off while seeing the sites, there isn't much shade. This is the travel umbrella we have, it's a good brand and we recommend it. The same brand also makes anti theft travel bags, and yes, this would be a good idea in Jordan, we met a woman who was robbed in Amman.
It's incredibly dry in Jordan even in February, you need to work at staying hydrated and your lips and skin will likely feel the arid air conditions. Pack a small tin of Vaseline or other lip salve, if you can.
I would strongly suggest taking a large scarf (a shemagh or kufiya, buy here, don't buy the cheap ones) for the sun, dust, and warmth. You'll see us wearing them in every photo.
You'll need a good sized day pack to carry your water bottle, passports, and extra layers. Anti-theft types would be perfect, and if you're going carry-on only, this day pack will be your carry on luggage. Anti theft day packs are to be found at the link you just passed.
A family passport wallet is super usefull and protects your passports in your bag. This is the one we own and it's great.
Family Trip to Jordan – Amman
Amman is the capital of Jordan and your trip will revolve around this town. Staying in Amman is fun, with lots going on and trips to take from the city.
You should stay in Downtown Amman, Old Amman, to be near souks, markets, shops, a small supermarket, a Starbucks, many restaurants and several ancient attractions.
Where to Stay in Amman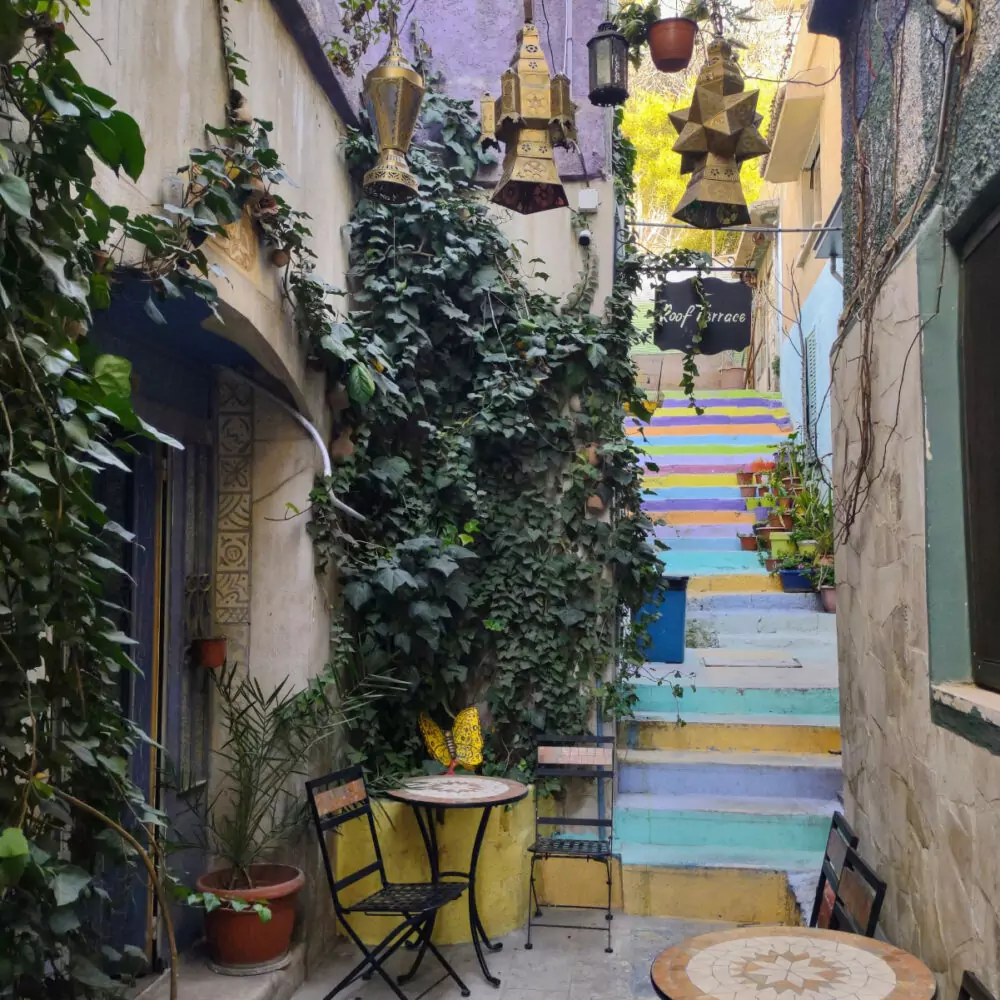 We used two small, budget- friendly hotels in Amman, the first Zaman-ya-Zaman boutique hotel was nice, great staff, excellent location. They looked after us well and organised all of our trips and transportation.
We had a family room for three with private bathroom and later a family suite for four. Breakfast was included and was OK, not great quality.
Breakfast items you'll see in Jordan include eggs, cheeses, hummus, bread and vegetables. It's a good breakfast, just at this hotel the ingredients were mostly on the cheap quality end.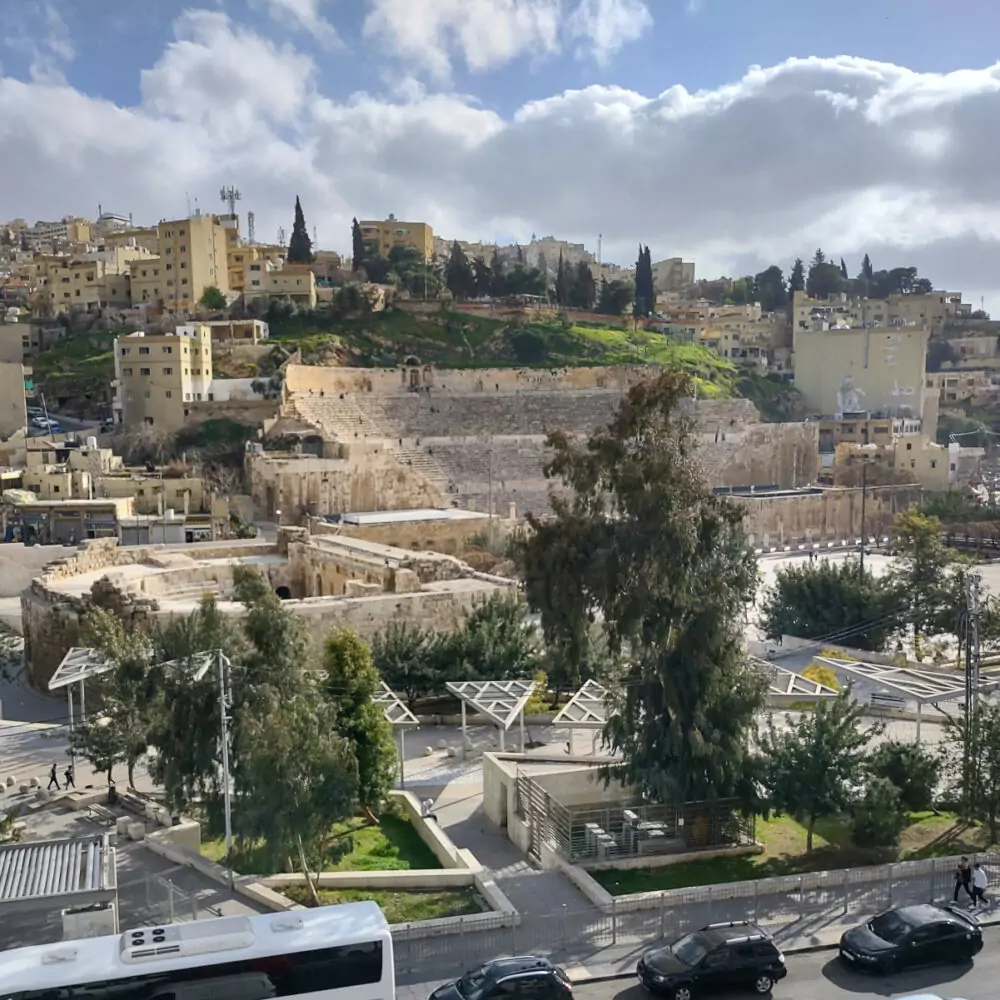 The view was amazing, but the suite was shabby, take a look though, that view and the nice staff made up for a few shortcomings at this hotel.
See Zaman-ya-Zaman on Agoda here and on Booking dot com here.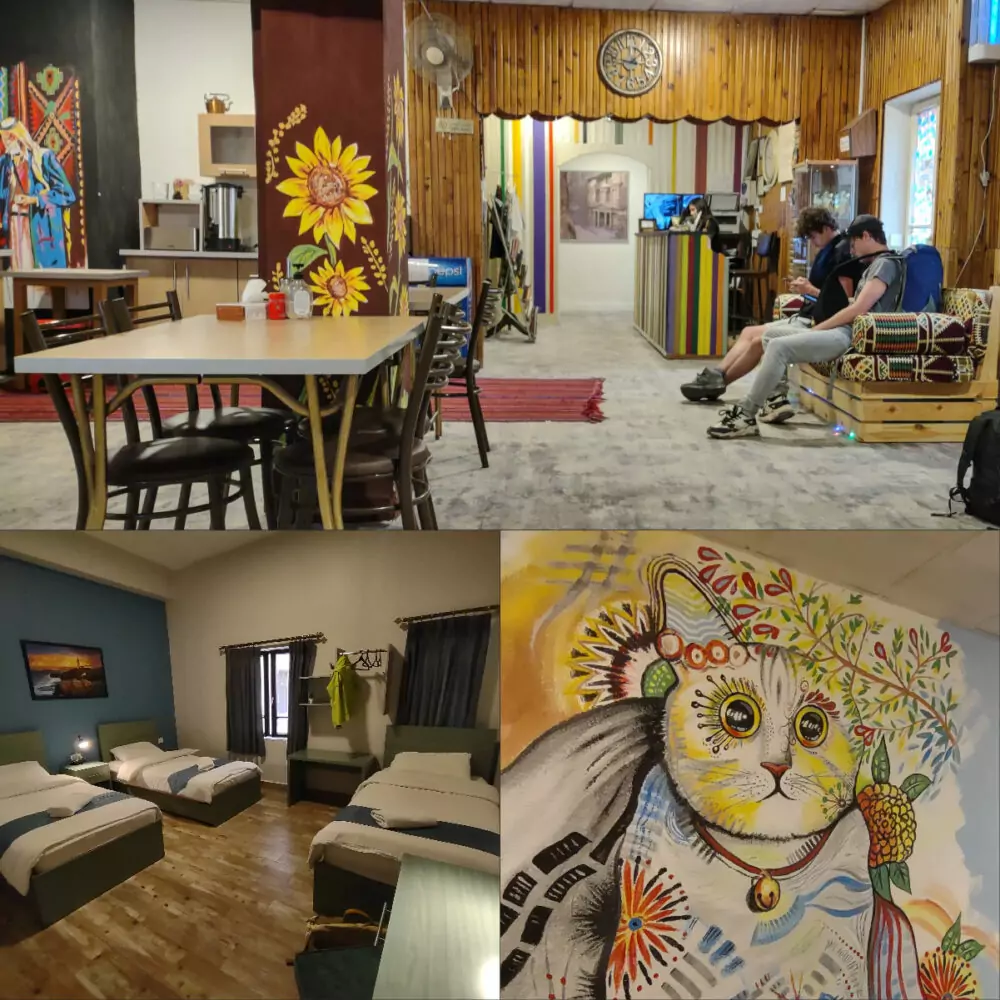 We later moved to another place, Sydney Hotel, which was nicer and cheaper, although breakfast wasn't included, it was available for 3JD (about 4 $US, 4 Euros, 3.5 UK Pounds, 6.3 Au $) per person as required.
The breakfast here was buffet style and generally better, we thought.
Sydney Hotel is on Agoda here and on Booking dot com here.
If you're looking for a more luxurious stay there are some nice hotels in Amman with family rooms or there are apartment style suites, which are very affordable. These are a great options for families as they have washing machines (check they do.) We tend not to ever use Airbnb because of the cleaning fees and approval process. We use these two booking platforms.
As a rule of thumb, we always select the "very good" 8+ review score filter on Booking.com, we won't go below at 8/10.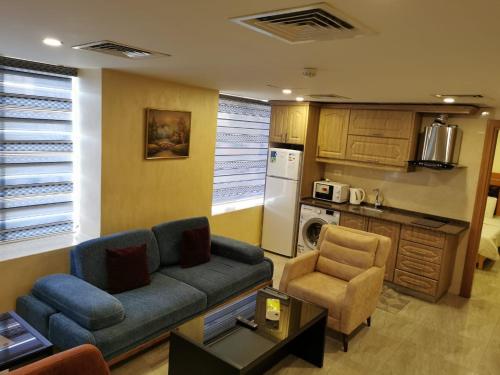 There's a nice-looking family apartment in Amman on Agoda here and on Booking dot com here. We almost booked this one ourselves. (Photo above, apartment with washing machine and a terrace for drying)
Expect to pay from about $50 US per night for budget-friendly family accommodation in Amman, but of course, you can spend a lot more, there are some nice 5 stars in Amman but I don't really see the point in spending more if you won't be spending much time in your hotel. That's always our way of thinking. Accommodation is where we often cut costs on a trip like this.
Things to See and Do in Amman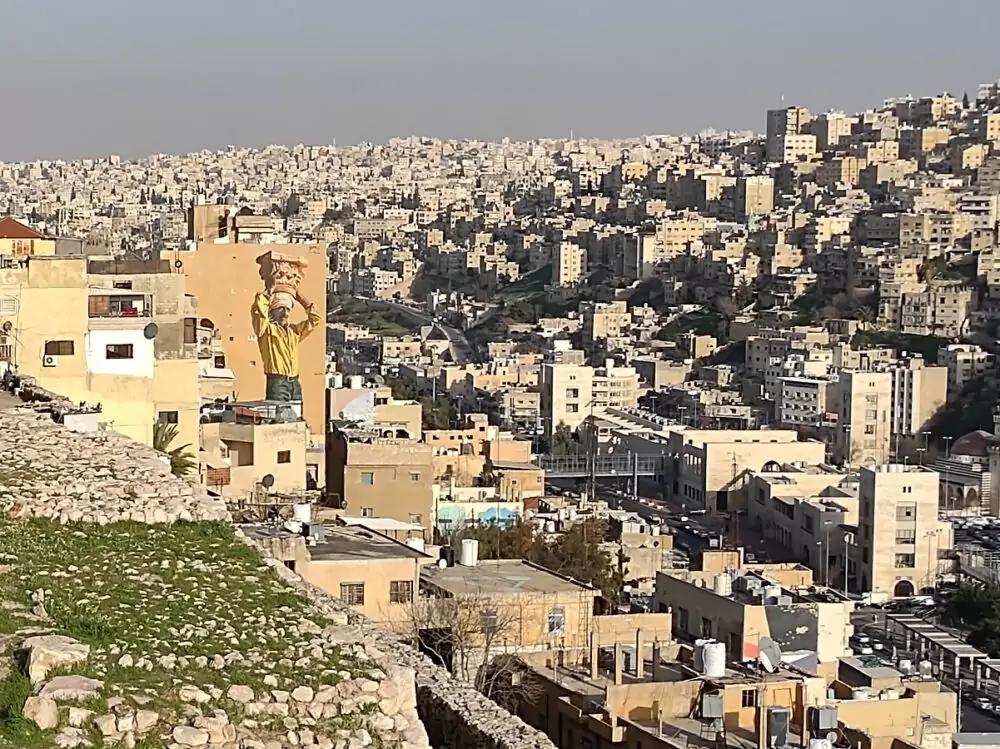 In Amman itself there is loads to see, not least the huge Roman amphitheatre and ancient Citadel dating back 4000 years but with most ruins being Roman and Byzantine (only 2000 years old).
At the amphitheatre in downtown (admission free with your Jordan Pass) don't miss the smaller amphitheatre, reserved for dignitaries, to the left. We were told there is a secret tunnel, an escape route, from this amphitheatre to the Roman citadel at the top of the hill.
Amman is all hills, bring your walking legs. You can of course take a taxi, but you'll miss a lot along the way. Those hills have steep steps to climb, famous for rainbow umbrella canopies. At the time of our visit most of those umbrellas had gone, maybe they got old and nobody replaced them.
I'm happy to report that despite the very good and very heavy food in Jordan, I lost weight on this trip as I always do. I just walk a lot and try not to over eat. I wrote a post years ago called travel makes you thinner, and for me, it does.
My lifestyle while travelling is much more active than it is at home, that's par for the course for those of us who work from home on a laptop, despite my best efforts to stay fit and all the work that goes into our 5 acre farm. (This link opens in a new tab on our new website.)
Trips and Tours to Take From Amman
You can visit The Dead Sea, Jerash, Petra, Wadi Rum and Aquaba from Amman, along with most lesser-known attractions in Jordan.
Hiring a Car For Your Trip to Jordan
We opted not to hire (rent) a car in Jordan because I'm not the world's most confident driver. If you'd like to self-drive and visit all of Jordan's attractions in your own vehicle, a good friend of mine has a Jordan travel blog and can give you all the information you need, plus a detailed Jordan road trip itinerary. Check that out by using that link, again, it will open separate to this page.
I'm not going to write a full series of posts on Jordan because Lindsay at Step into Jordan, already covers most aspects, and she's my mate, so I'll send you to her Jordan site here for anything we don't cover in this post.
We think it was cheaper to book a car with driver for all of our tours in Jordan, than it would have been to pick up a car at the airport and self-drive everywhere. Parking in Amman would have been difficult too.
The roads are great in Jordan, really good roads, but Amman is crowded and the horn is king. I'm glad we didn't take this option.
We did self-drive in London and Wales the 10 days previous to our Jordan trip, and honestly, I regretted that too. Uber and public transport are enough for us now, often.
The only time I'd choose to rent a vehicle now, would be for remote places or long distances, and in Jordan we didn't find it necessary.
Costs of a Family Trip to Jordan
Jordan is not a cheap country to visit. For comparison a meal in Thailand or Vietnam can be $1 per person if you know where to look. A sit down meal in Jordan will cost more, but still not much. Hotels cost a lot more in Jordan than in Southeast Asia, and we found tours and excursions in Jordan to be very expensive – although I have some tips for you for lowering costs.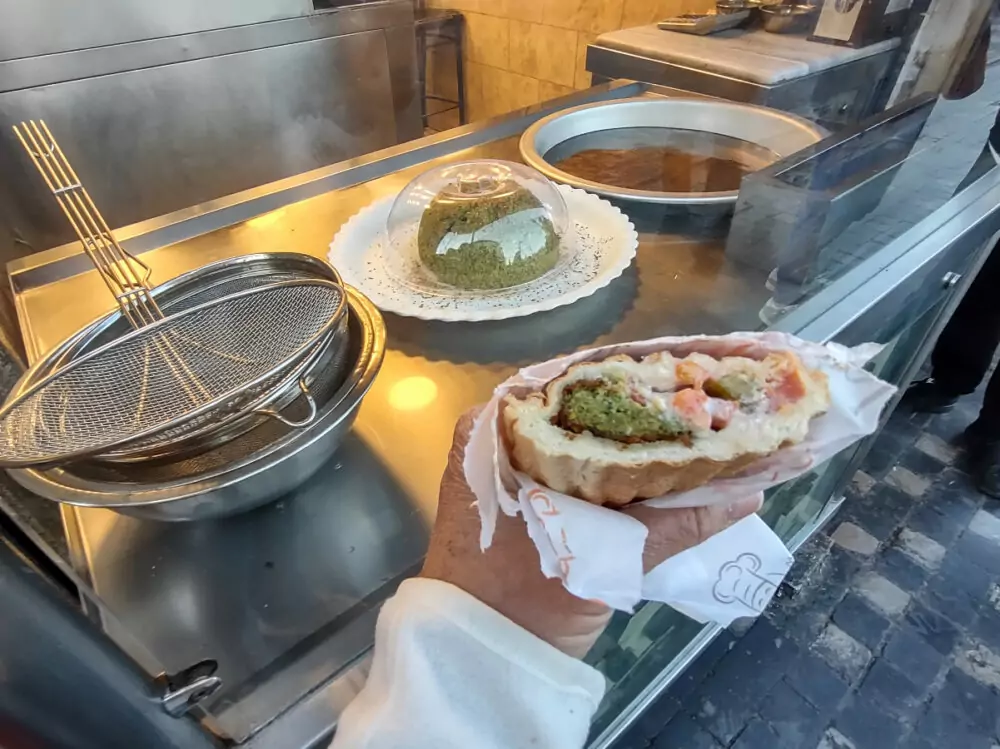 You should purchase a Jordan Pass before departure. This will cover your visa and admission to some major attractions (Jerash, Petra, and Wadi Rum were included).
Some other attractions are not covered and admissions can be costly.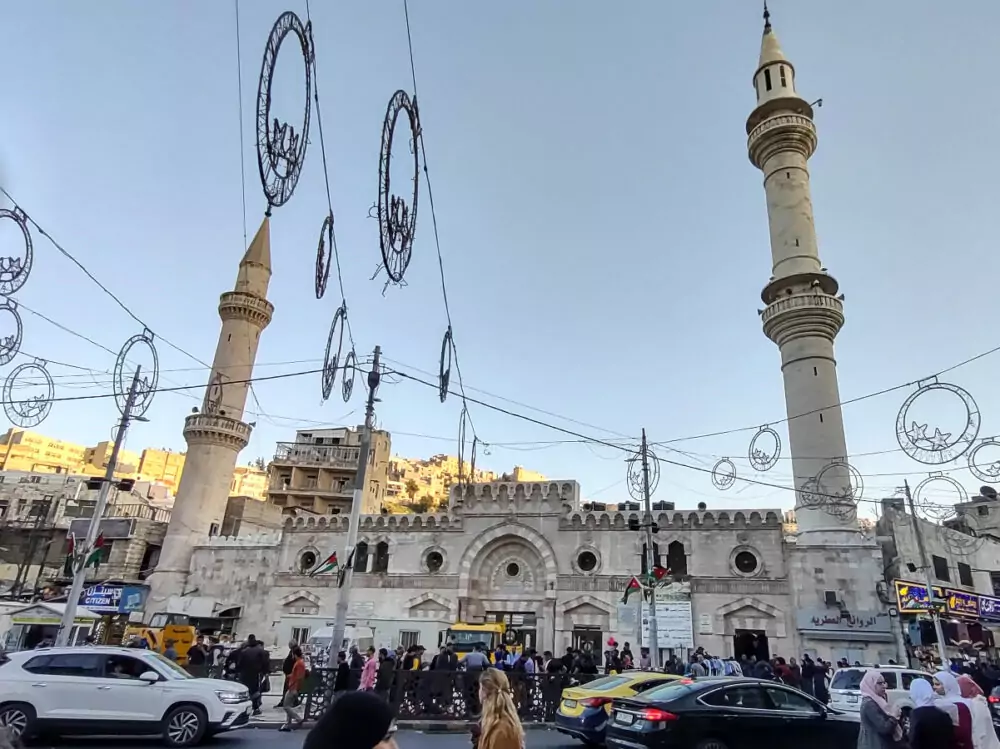 Our Jordan passes cost us 80JD each (112 US$, 94 pounds sterling, 167 AUD, 105 Euros). All currency conversions are approximate and based on today's exchange rate, this could change.
If you plan to visit Jesus's Baptism site in Jordan, get a more expensive Jordan pass, there are levels of what's included and the Baptism Site was costly.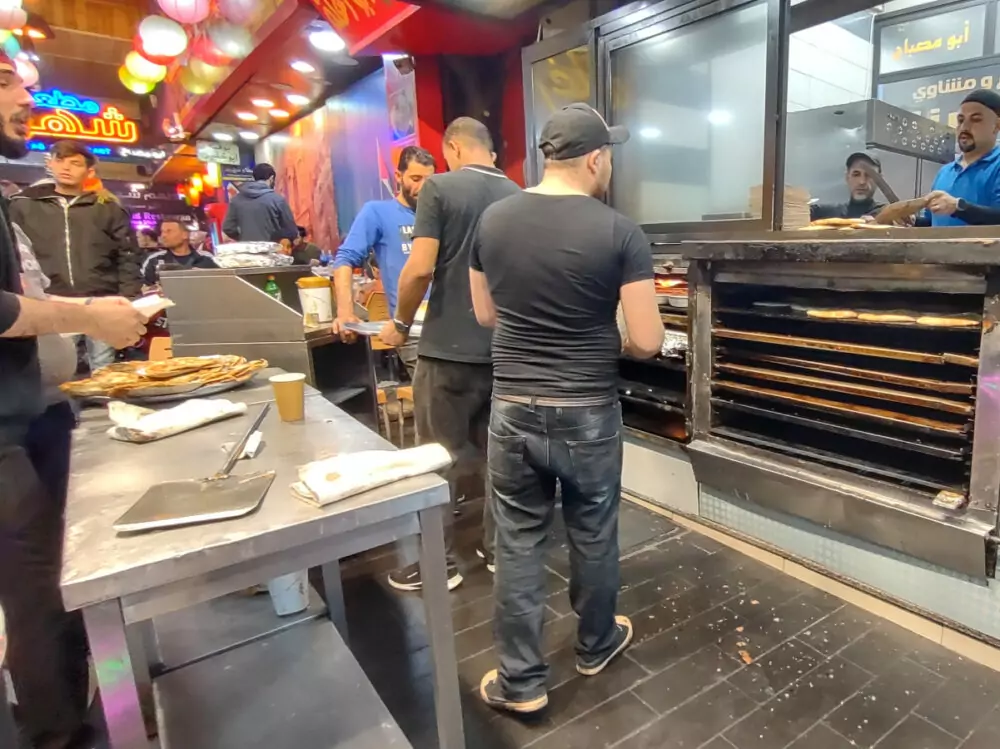 You can buy a Jordanian visa on arrival, but we went the Jordan Pass route, it does not save you time at the airport, all foreign tourists have to wait in the same very long queue.
Immigration took forever at the airport in Amman, and wasn't my favourite part of this trip. There were a lot of shouty men on the desks.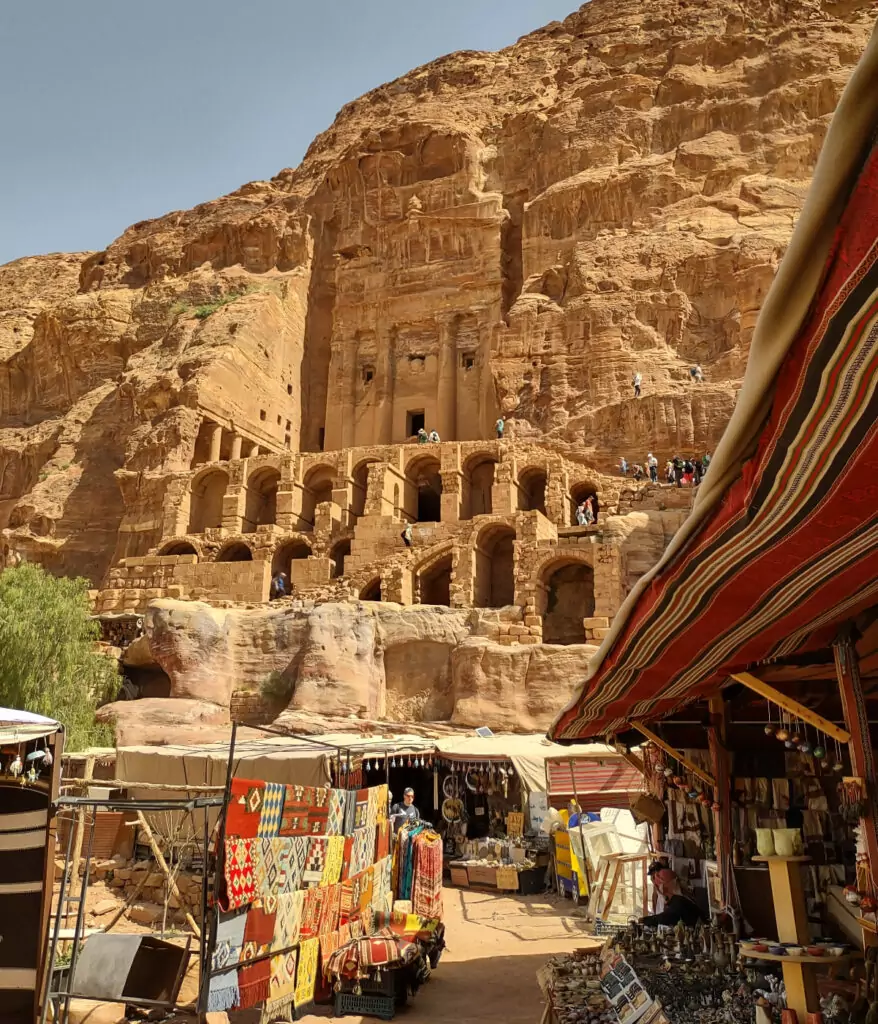 Taxis are cheap in Jordan, local buses are cheap, shared tours by minivan or bus will be cheaper than private tours and Uber is available and probably your easiest option for shorter trips.
We took the private tour option, with driver, costs are below. We may have been ripped off, but it is what it is. These prices were for a family of 3.
If you're a family of 4 I doubt you'd fit in a private car as we took, so that's something for you to research.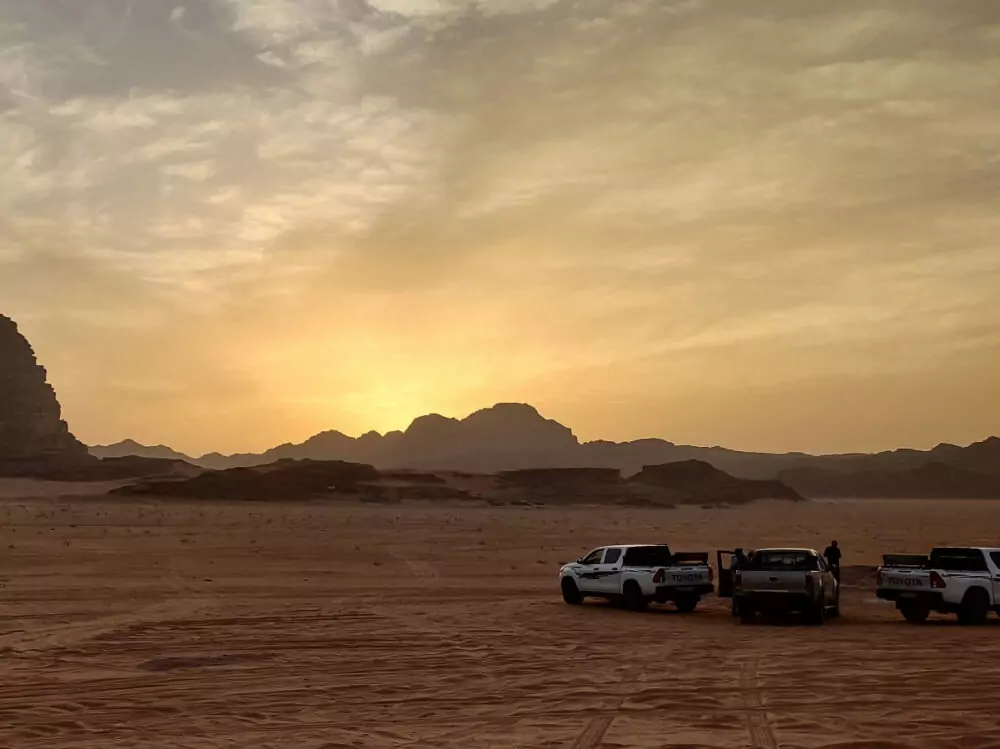 A car from the airport to our Amman hotel cost us a huge 50JD, I think we were ripped off there. Our return trip to the airport in an Uber taxi was only 20 JD, which is in line with the correct fare.
If you look at prices for tours in Jordan on Viator or Get Your Guide, (both open in a new tab, on the Jordan tours page), prices are very, very high. This is why we were happy to pay what we did for these tours.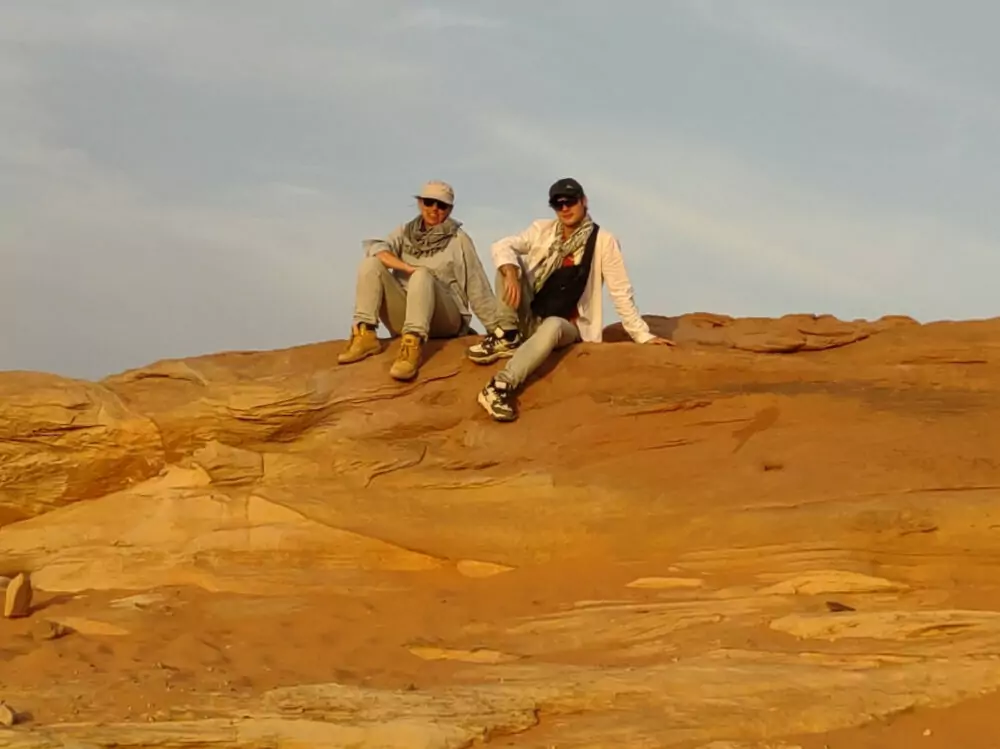 We probably should have shopped around to get the best price but honestly, we couldn't be bothered on a shorter, fixed duration trip.
This wasn't long-term travel, this was just a 10 day trip to Jordan, and once we'd recovered from the colds we picked up on the plane, our time was a bit full.
Extra days to find good deals on tours was beyond us this time.
One tour that we can't recommend highly enough was the Amman Food Tour, (open the link to see price and what's included) this was great, it showed us where and what to eat and gave us a really fun evening out. It's expensive, but worth it. More on food in Amman later.
If you take an Amman food tour early in your trip, you'll know where to eat for the remainder of your time in Amman, and this isn't always easy if you want to find good food at good prices and eat like a local.
It's also a good way to find places to eat that aren't full of shisha smoke. Jordanians really like to smoke in restaurants, often while eating.
This tour is expensive, but you eat well.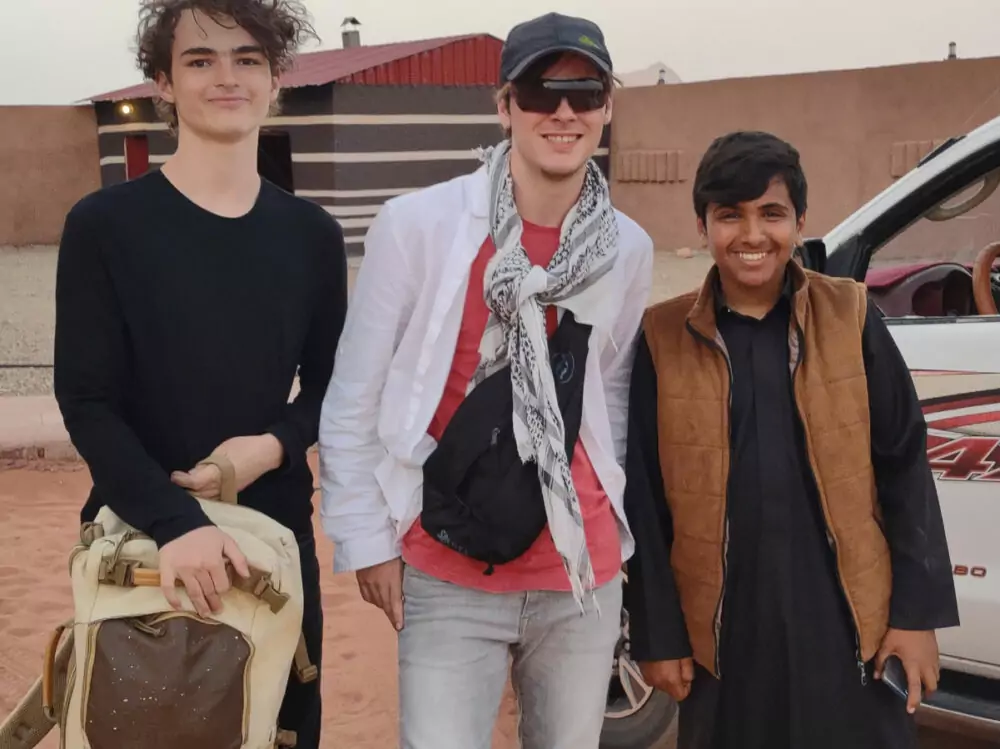 On our first morning in Amman we took a "free" Amman tour, which our hotel advertised, this was one of the reasons we booked this hotel, the view plus the free tour.
It turned out the tour wasn't free at all but through a contractor working for tips.
We found this deeply annoying but tipped him 10JD, which is a good tip from a family. About 10 UK pounds.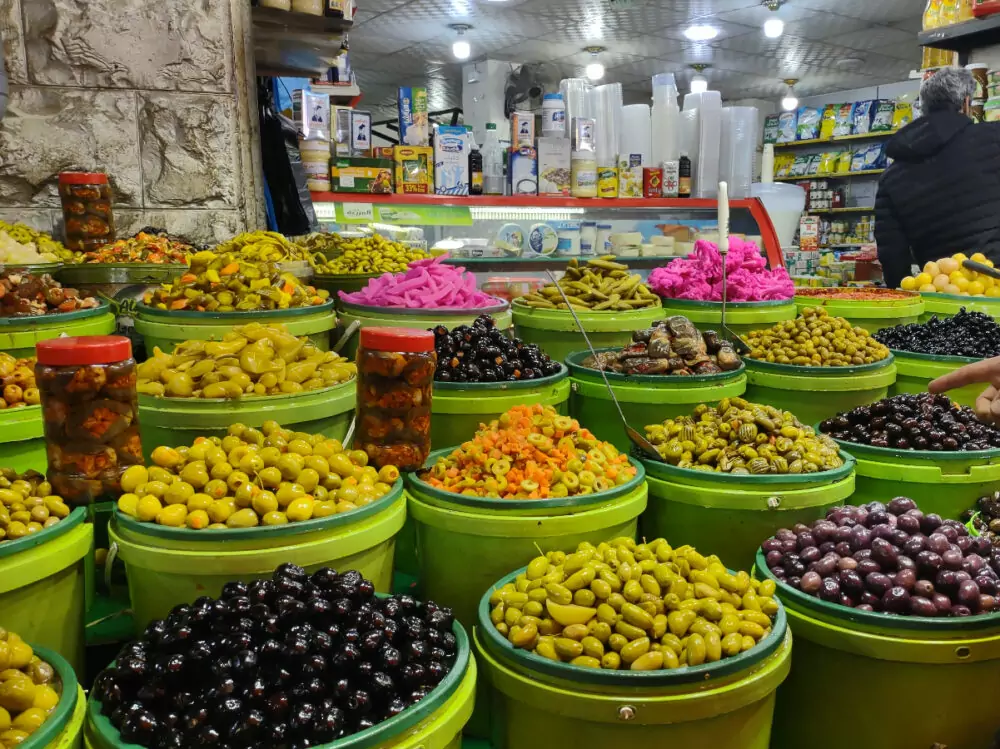 This Amman tour really helped us orientate ourselves in the city, we were able to find markets, the best bank for withdrawing cash (Arab Bank, 4JD withdrawal fee and contactless transactions) and most major attractions.
Book an Amman walking tour here on Viator, it will help you get the most out of this city.
There is a tipping culture, but when we received bad service, we didn't tip. I don't see why you should. One driver received no tip after trying to scam us.
In restaurants we rounded up or added 1JD to the bill. Our tour guides and drivers usually got 10JD. I don't enjoy tipping, being British/Australian, it's not part of our culture and I didn't enjoy this aspect of travel in Jordan at all.
Tipping is just awkward and embarrassing for us. I find haggling more natural than tipping in general.
When you pay a lot for a service, I don't see why tips are needed on top. But it is what it is and apparently these people are under paid.
Food was very cheap and most dishes were designed to be shared. A main dish may be 1-3JD for instance.
Stuffed falafels were only 0.15 JD, as was a huge fresh flatbread. A meal for us in a restaurant such as Abu Zaghlem or Hashem, came in at under 15 JD (under 15 UK pounds for 3 people).
Ice cream at Amirah was 1.75 JD for 2 huge delicious scoops. On the 2 occasions we enjoyed Jordanian wine a glass of Merlot was about 2 JD. Wine from the bottle shops was very expensive in comparison.
So the take away is, add potential tipping costs to your Jordan budget. I will say that service providers in Jordan didn't hassle for tips nearly as much as in some countries, for instance Egypt.
People in Jordan are much more laid back and professional.
Can you save this to Pinterest please?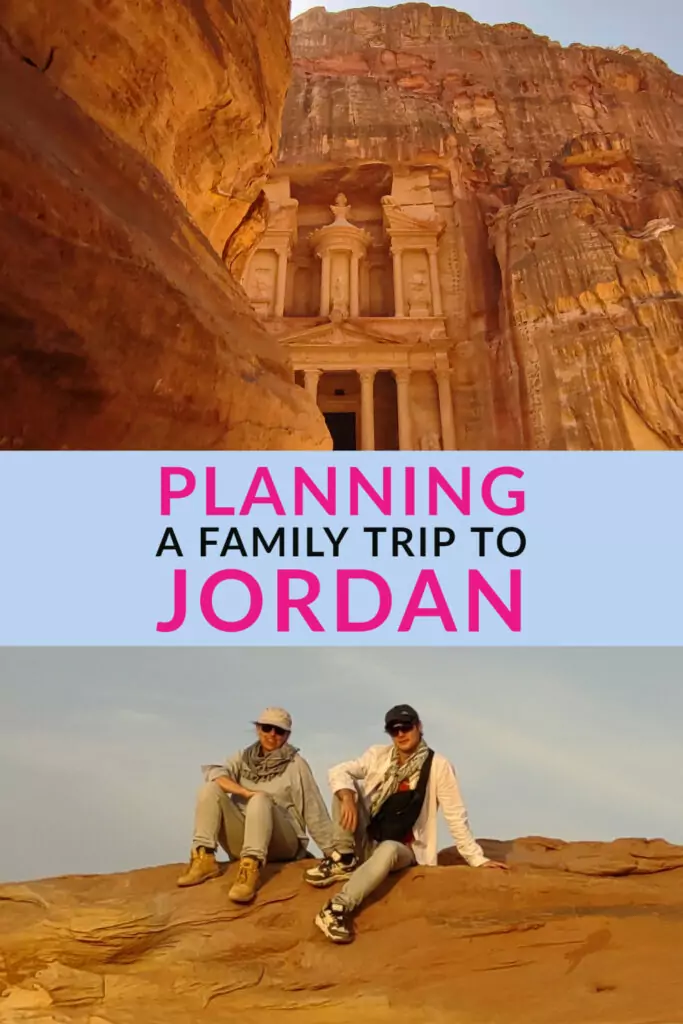 Is Jordan a Safe Country For Tourists?
We felt very safe in Jordan and commented to a fellow traveller how nice it was to be out at night, with no fear of violence or theft. Everyone was out just having a good time on a Friday night, eating and drinking (soft drinks) with their families and it felt like theft or violence could never happen.
I was travelling as a single woman with two teen boys. I never felt at all threatened, I didn't wish I had my husband along for safety, as a woman and a mother I was treated really well and with respect in Jordan.
Much better than in a lot of countries.
At that point this traveller told us her purse had been stolen the night before. Jordan has a low official crime rate, so just be vigilant.
Pack your anti theft bag, but to us, yes, Jordan felt to be a very safe country. Just don't leave your flip flops unattended at the Dead Sea.
Jordan Trip Questions?
Do you have any questions about Jordan? Absolutely anything else I can help you with? Put them in the comments. It's been a long time since we could go anywhere and this family trip to Jordan was fantastic, we most certainly are planning more travel, international and maybe a little domestic, this year. Follow our travel photos, past and future, on the world travel family Instagram and Facebook. And please do share this post to Pinterest, hit the like buttons, share with your friends and use our affiliate links. Your help is much appreciated and helps keep the lights on at worldtravelfamily.
If you'd like to hire a car during your stay, use this car rental comparison tool to find the best deal!

We also suggest you take a look at this company to get a quote for all kinds of the more tricky adventure or extended travel insurance.

Try Stayz / VRBO for an alternative way to find rentals on homes/apartments/condos in any country!