This post may contain affiliate links.
Heathrow Airport is to the west of Central London, About 16 miles (26 km) from the centre. It is easy to travel between London Heathrow and your destination in London, by train, bus, taxi, or Uber. Transport connections are very good. We tell you how to travel between terminals, how to get into Central London, and tell you about a good place to stay at Heathrow Airport.
You can also rent a car at London Heathrow (LHR) easily, and free shuttle buses will take you from your terminal to the car rental office. We'll tell you how to do that too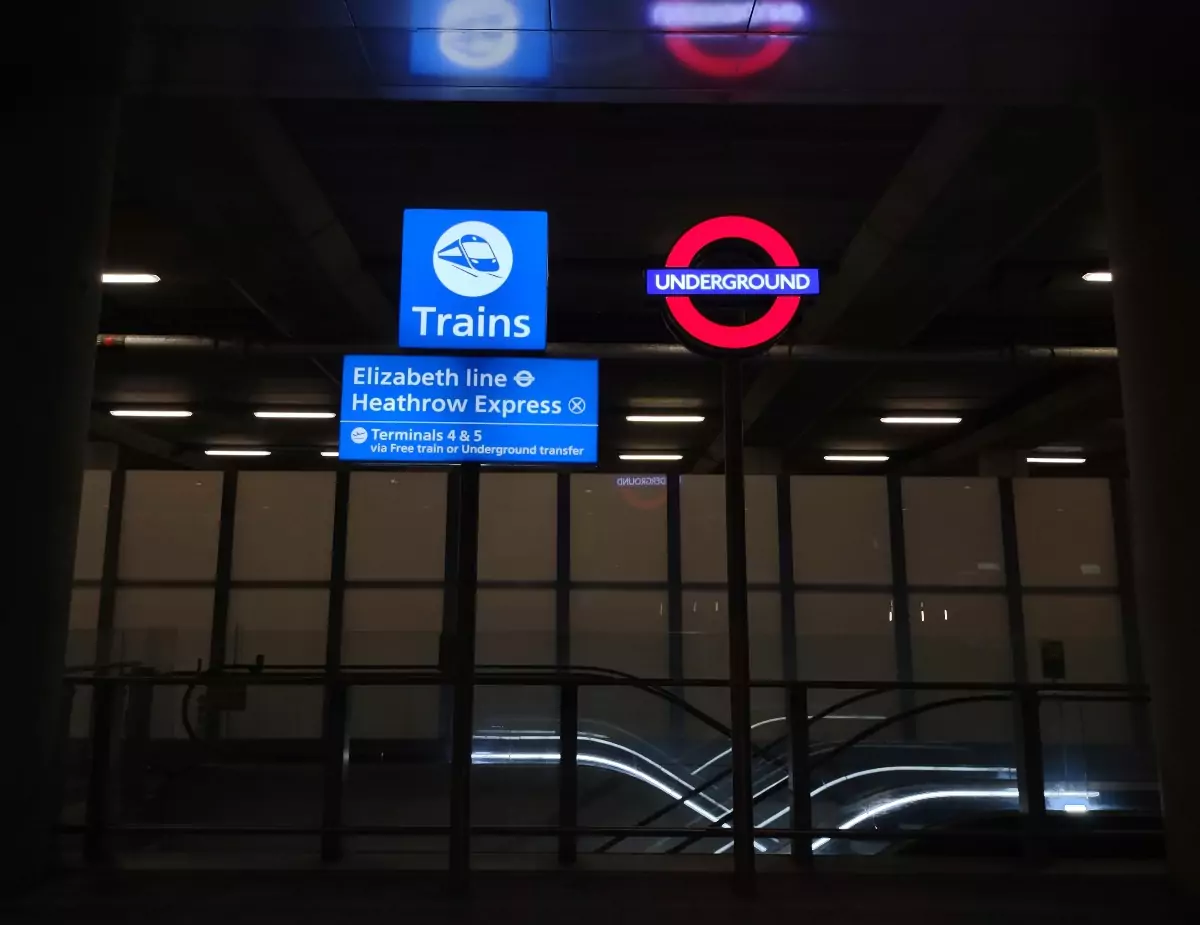 We made this post about London Heathrow to help you. We fly in and out of Heathrow often, we use all of these transport options, we've picked up and dropped off rental cars and we've stayed at these hotels. Heathrow can be complicated and overwhelming for first-time visitors. We wanted to use our experience to make your trip to London, our home, easier.
Before arrival in London it's a very good idea to buy yourself a map of the tube lines and stations, do that here.
Map of Heathrow Airport
The terminals at Heathrow are marked on the map below. This map is interactive, you may zoom in and out to see Heathrow relative to London, Gatwick, Stanstead, Luton etc.
The map above may take a second to load.
Heathrow Terminals
Heathrow has Terminal 2, Terminal 3, Terminal 4 and Terminal 5. The terminals are normally referred to as T2, T3, T4, T5.
T1 at Heathrow is no longer operational
The terminals are marked on the map above. You can also see most public transport connections on the map.
If you have any questions, at all, ask in the comments, we're here to help.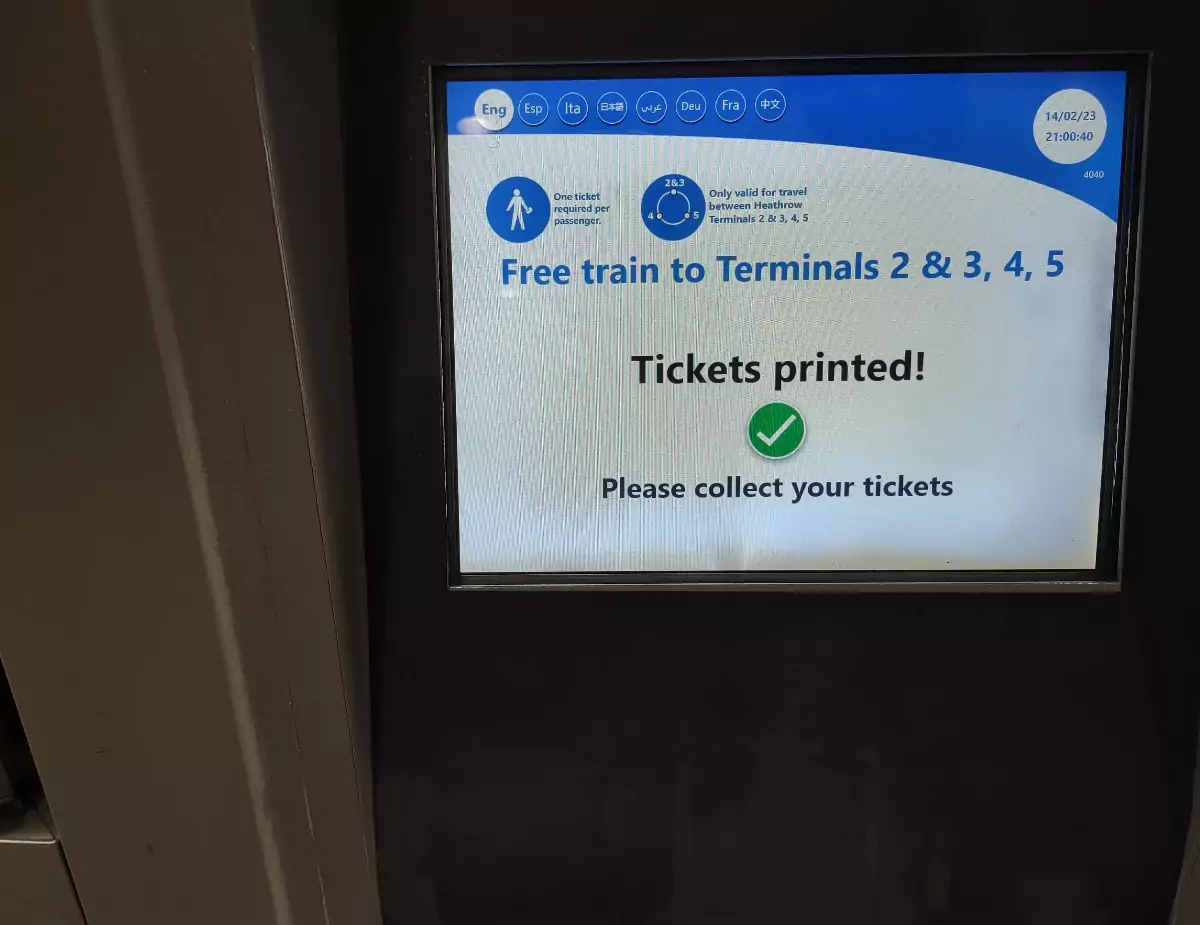 You can travel between the terminals at Heathrow by underground train, free shuttle buses and various tunnels and walkways.
It's really easy to travel between the various terminals, but you will probably need to walk a fair way. You can stay at a hotel at a different terminal to your point of arrival/departure, that's easy to do.
The hotel we use almost every time is the Holiday Inn Express at T4. There is a covered walkway to the hotel from the terminal. It's a huge hotel and they're usually very flexible with early checking. They also serve a huge decent-quality breakfast from very early in the morning. Check it out here.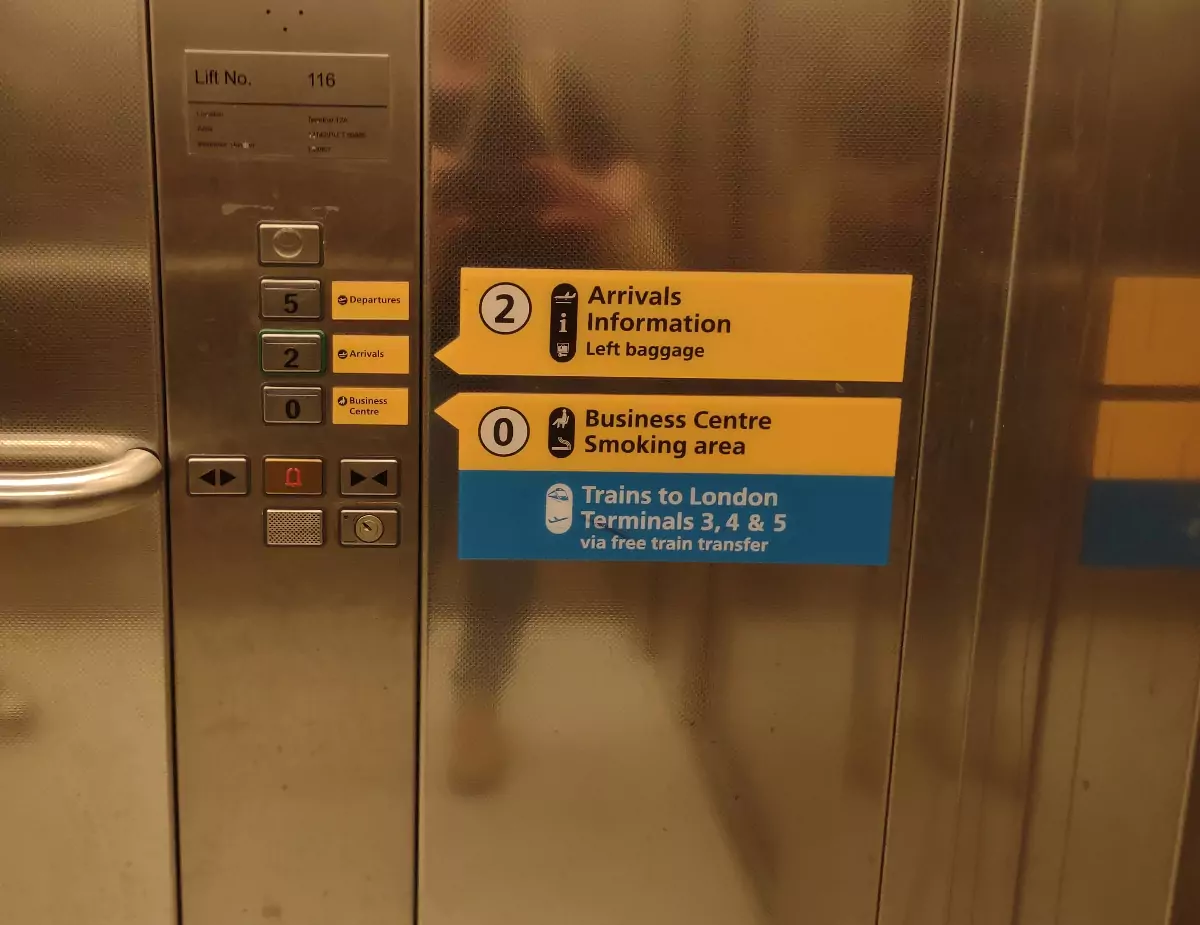 As you can see, T2 and T3 are close together in the centre of the Heathrow Airport complex, T4 is to the south, T5 is to the west.
Hotels at Heathrow Airport
There are hotels at Heathrow, connected to the terminals, ideal for late and early arrivals. The one we always use is the Holiday Inn Express at T4. The area is Hillingdon, if you're searching for other hotels nearby, but check this one out here, it's very affordable and, in our opinion, very nice.
This hotel has family rooms but they can be quite small with the extra bed installed.
There's nothing better than being able to walk from your hotel, to check-in, totally under-cover. It's a really good idea to start or end your London trip with a night at Heathrow, it really cuts your stress levels.
We've even stayed at this hotel on a longer London layover and travelled into London (and Richmond, which is close) from here by tube. This hotel is a lot cheaper than most in Central London too. We like it a lot
Heathrow Express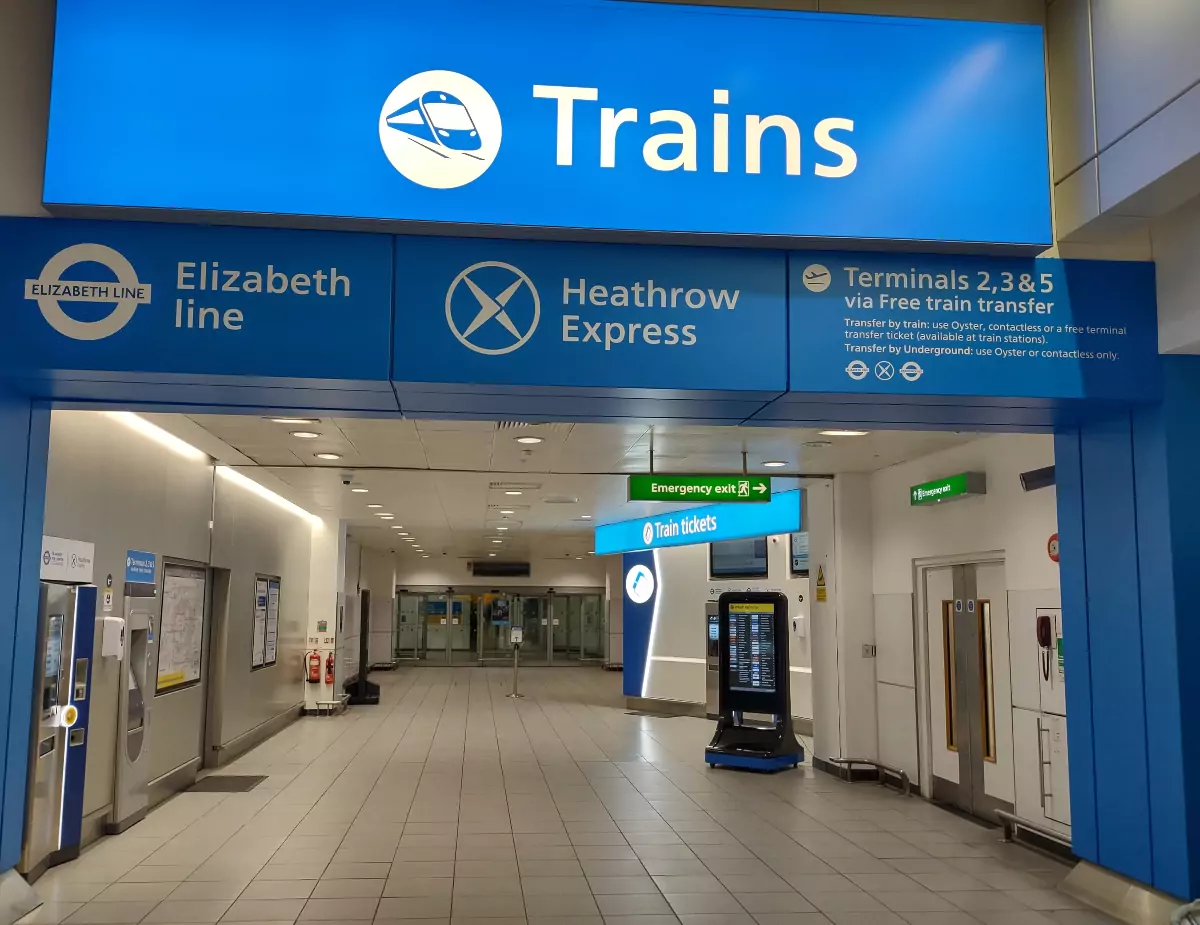 The Heathrow Express is an overland train that travels between Heathrow and London Paddington. It's a fast way to travel and trains run roughly every 15 minutes. It's more expensive than the tube of bus. (usually).
The Heathrow Express stops at T2, T3, and T5, with a free transfer to T4 from T2 &3.
If you need more information on the Heathrow Express, the website is here, with prices. You can usually buy Heathrow Express tickets cheaper if you book in advance.
London Paddington Station is on the Bakerloo, Circrcle and District Lines if you need to make your way there to catch the Heathrow Express.
Can You Catch the Underground at Heathrow?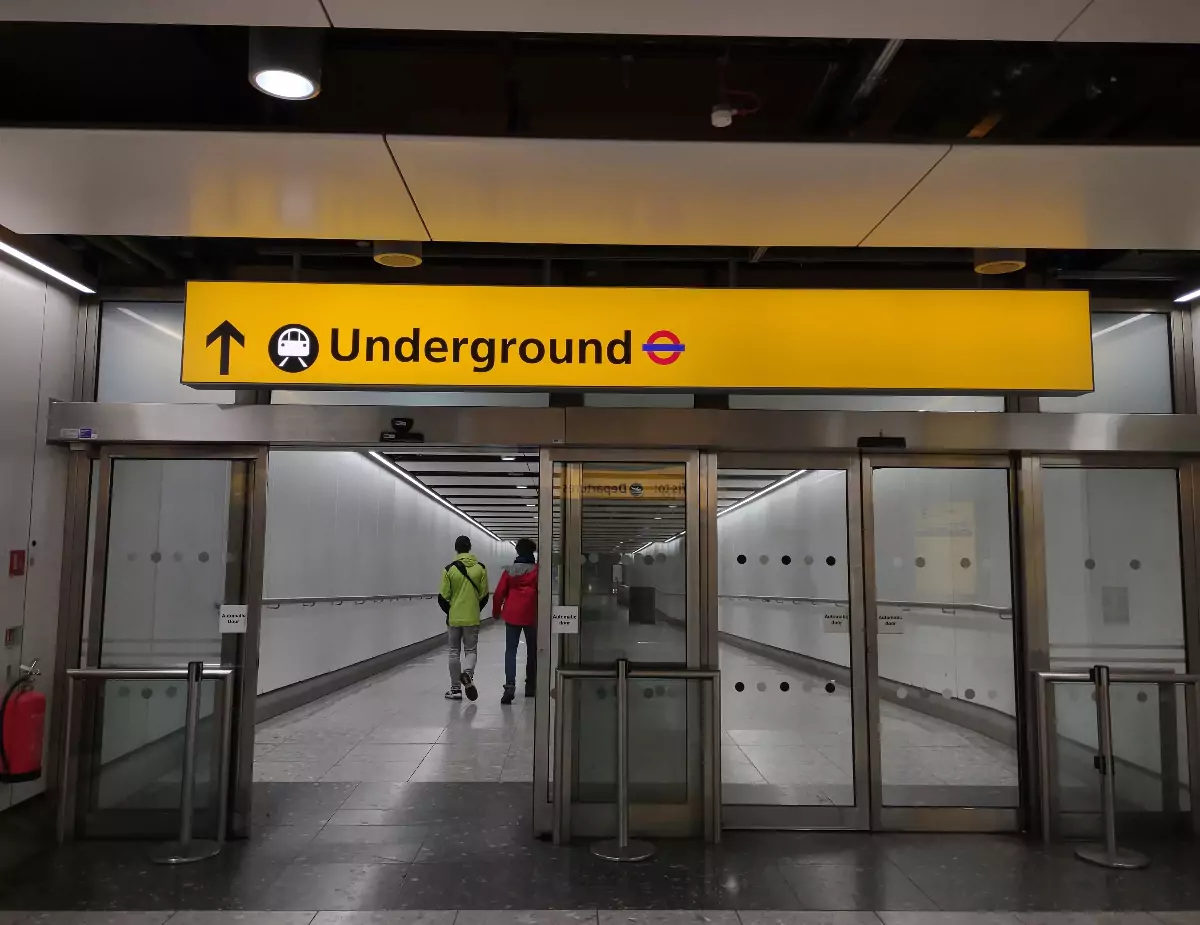 Yes, you can. London Heathrow has London Underground connections.
Heathrow is on the new (purple) Elizabeth Line, with connections at Terminal 2 & 3, Terminal 4 and Terminal 5.
Heathrow is also on the Picadilly Line at Terminals 2 &3 and T4.
The easiest way to pay for the tube is not to buy tickets, simply swipe in and out with your credit or debit card and your fare for the day will be automatically calculated. It's a great system.
Every person in your party will need their own credit or debit card. If you're visiting London with kids, younger kids are free, you'll need to check for most recent updates on this here.
Either tube line will get you into Central London, but the Picadilly Line has more stops.
What is The Heathrow Express
Car Rental At Heathrow
You can pick up a rental car in the Heathrow Airport area easily, but you will need to get the free shuttle buses to the vehicle pick-up offices. These buses circle the terminals frequently, you, your baggage, and family, should be able to hop on one outside your terminal pretty quickly. There are luggage racks on the buses if you're travelling with a lot of bags. Reserve your car in advance. Look for the best car rentals from Heathrow here.
As you depart Heathrow you're likely to meet some very challenging driving conditions. Hiring a car in London is not for nervous drivers. I'm a Londoner, and I find it hard after long absences!
If you're only visiting Central London, you really don't need a car, but for exploring more of the country, yes, get one, it can be a cheaper option for a family and coaches (long-distance buses) and trains in the UK can be expensive.
Could you save this to Pinterest?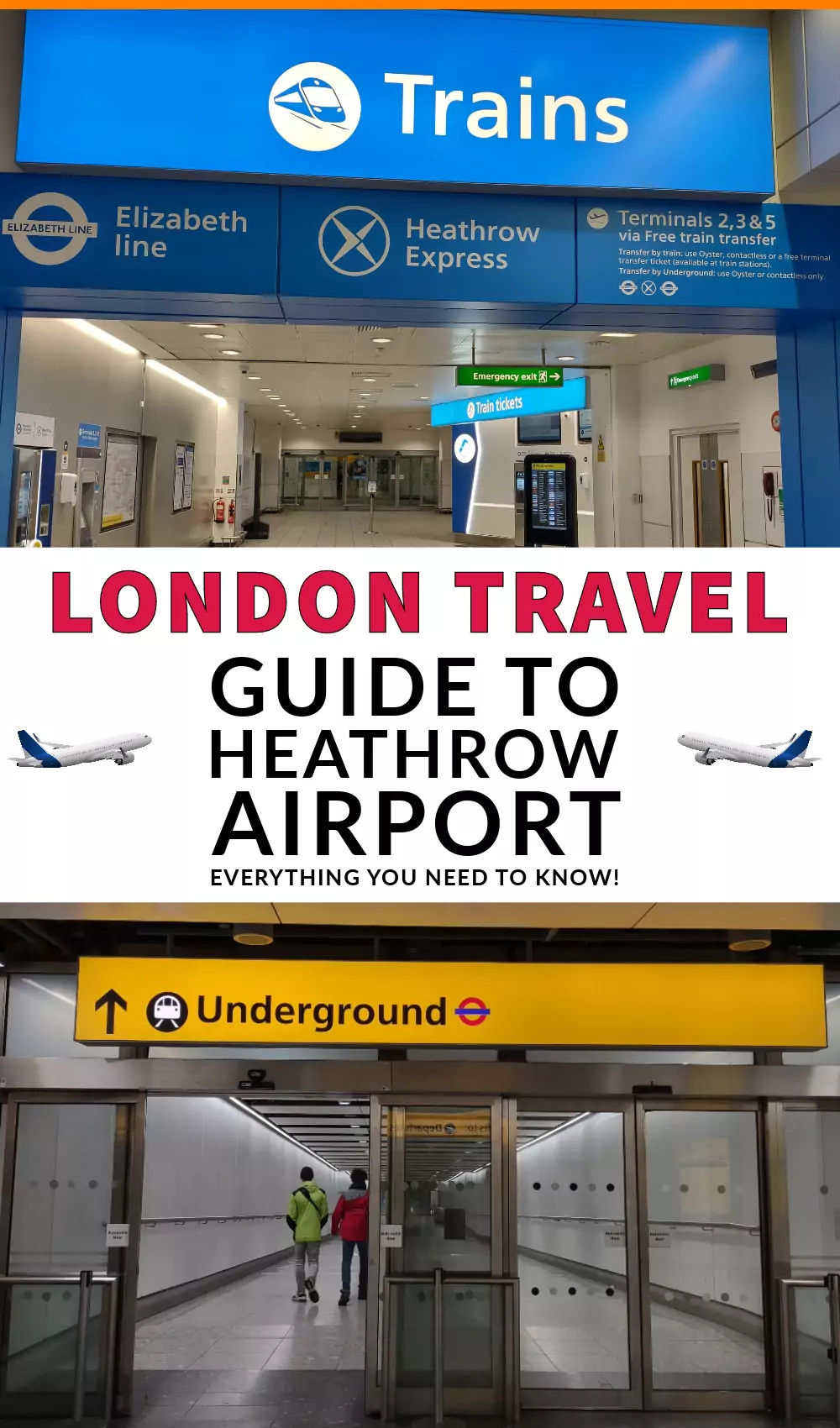 Thanks for sharing!
London Heathrow at Christmas
If you are flying to or from London at Christmas time there may be closures of some public transport connections. We have a post called "London at Christmas" which we try to update each year with what's open and closed in London over the holiday period.
If we don't have information for this year yet, check the Transport For London Christmas closures website here.
If you'd like to hire a car during your stay, use this car rental comparison tool to find the best deal!

We also suggest you take a look at this company to get a quote for all kinds of the more tricky adventure or extended travel insurance.

Try Stayz / VRBO for an alternative way to find rentals on homes/apartments/condos in any country!