This post may contain affiliate links.
London has a fairly well-deserved reputation for being an expensive city to visit. If you don't have some insider know-how and few like-a-local tips, your London trip could be anything but cheap. We are Londoners, at times, we've lived and worked in London, our kids were born there, we've slow travelled in London and we've taken many a weekend or short holiday in our favourite city in England. We really do love London, and we hope you love it too. Here are some budget travel tips to allow you to enjoy London on a budget.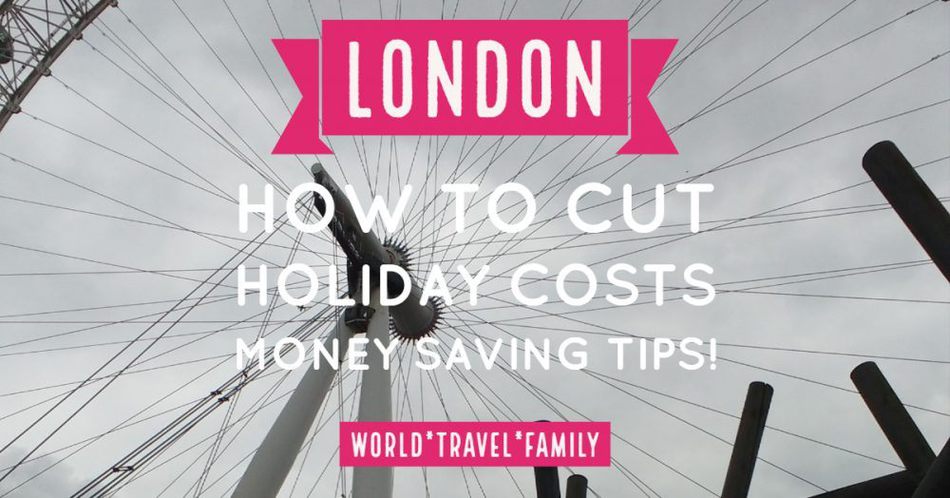 London on a budget is possible, to live in London or to visit, but you do need some local tips and advice on where to cut costs and expenses, as we provide below.
This post may contain affiliate links from which we earn a small commission. Please double check all information for yourself as things may have changed.
London on a Budget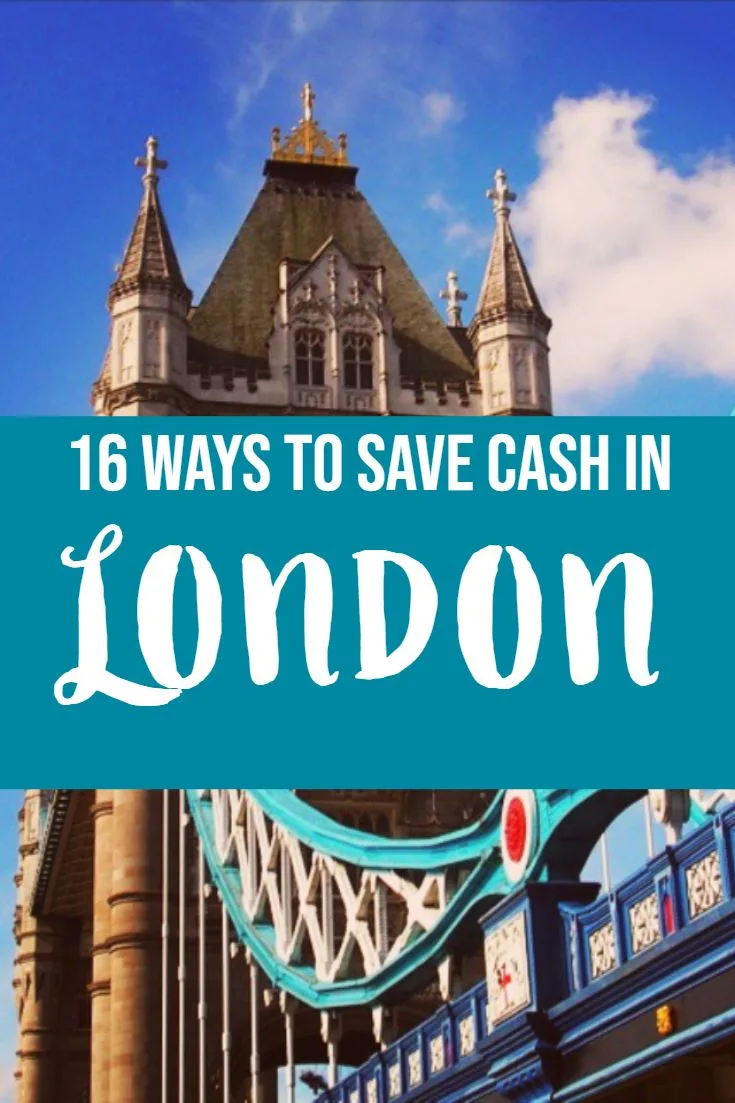 Walk Instead of Catching Public Transport or Get a Hop On Hop Off Bus Pass
London's top attractions are relatively close together and it is often faster, not to mention cheaper, to walk between them than it is to catch the tube or bus. Make sure you have access to an offline map or a paper map so you don't get lost and you'll save quite a lot of money.
A Hop On Hop Off Bus Pass will allow you to see the sights by bus, in your own time, and hop on and off the buses that are constantly touring London. Most are open top double deckers with a warm and cosy downstairs for bad weather. These will be cheaper than multiple individual bus or underground train tickets. It's also a really fun way to see the city. Most tickets include a short cruise on the River Thames to see the sights. Take a look at Hop On Hop Off Bus options here.
Buy a London Pass or Bundle Tickets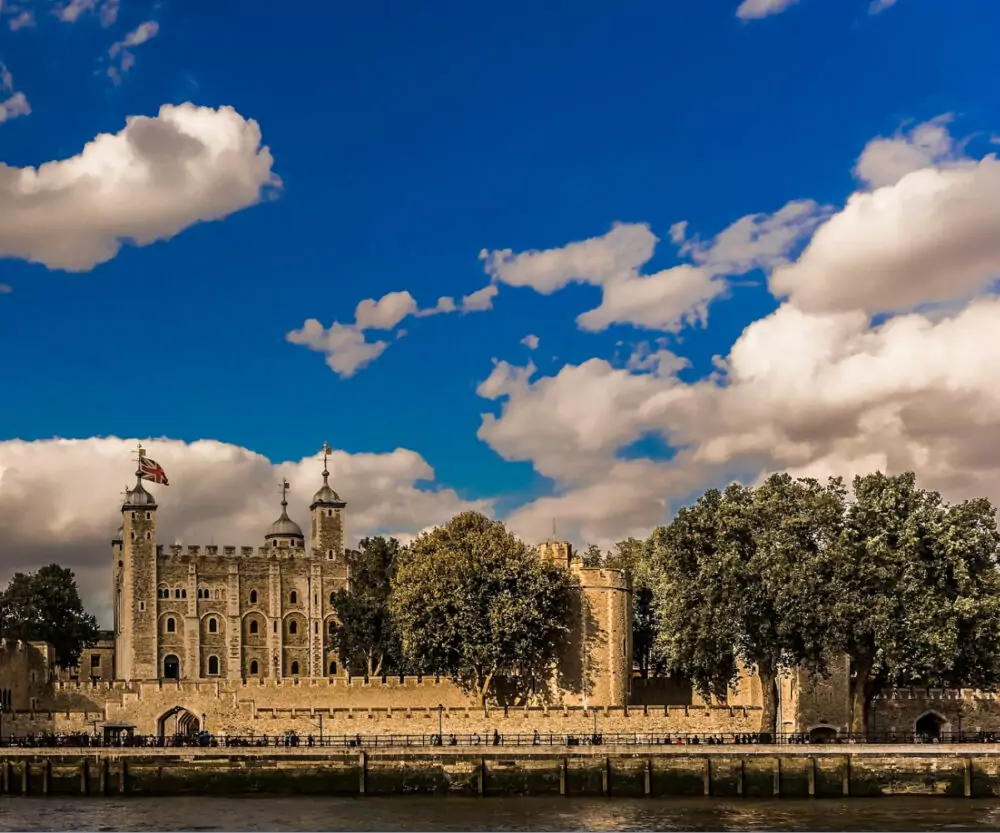 If you want to see a lot of the paid attractions in London then a London Pass or Card could be for you.
The London Pass covers up to 80 attractions and for a set price gives you access to them via a credits system. You can pick the duration of the pass from 1 day to 10 day and use the pass to visit the attractions of your choosing.
Check out the GoCity Explorer Pass for London here, you can select various levels of access depending on the time you have and the attractions you wish to visit. This is a really convenient and hassle-free way to see the sights in London. View GoCity's pass options here.
BigCitySaver is another London pass that may suit you, this card bundles 2-5 attraction passes together. Check out BigCitySaver direct, here.
You can save significant amounts of money, especially with the longer passes. The 6 day pass will potentially save you over £220 per person depending on which attractions you visit. (At time of writing, this may change, please check)
Remember that you are unlikely to be able to visit more than 2 attractions per day and 2 per day is going hard. If you're on a shorter trip to London a better option may be an attraction ticket bundle. For instance, you can save by booking The London Eye and London Sealife Centre, or Tussauds and The London Dungeons, take a look at combi tickets options here.
You can also add transport and Oyster Cards to the package which will include travel to and from Windsor and Eaton Riverside for Windsor Castle. or Legoland Windsor.
Children up to the age of 11 may travel for free with a paying adult and get into the attractions free as well. Up to 4 children can travel with one adult while taking advantage of this. Please double check that these rules have not changed since our time of publication.
You can pre-order your pass to collect when you arrive in London, have it delivered to our home or download the app and get it instantly. The pass is valid for 12 months and activated is when you first use it. It is by day not 24 hour period so start early in the morning to get the most out of it.
Another option in bulk buying London admission tickets to save money is the iVenture Card. Which is better, iVenture or London Pass ? That depends on you, the duration of your trip and how much you will be able to cram in. Take a look at the London iVenture Card here and the London Pass here.
There are many other passes and saver cards available for London, we suggest you take a look at several and see what works best for you.
Get an Oyster Card
While most attractions are close there will be times you need to catch public transport in London. It can be an experience in itself. Just watch out for peak hour where the crush can be a bit daunting for those not used to it.
You can pick up an Oyster Card at any tube station either from the office or machines with a £5 refundable deposit.
If you are visiting London with kids they travel on buses free of charge (and the tube at a reduced rate) but after the age of 11 (or when they look 11) you'll need an Oyster Zip Card.
These need to be pre-ordered online and either sent to a London address (or outside London, at your expense, and could take up to 6 weeks) or picked up from a TFL office.
Shop Around For Theatre Tickets
Buying theatre tickets from the theatre itself IS cheaper sometimes, we've done it and we found a bargain that way, but the general advice is normally to use the ticket booths that you'll find all over London's West End.
My advice to you is to check the theatres and the booths.
The theatres sell tickets at face value and rarely have spares. Head to the booths that act as agents for multiple shows and see what they have to offer.
Getting in early is key if your heart is set on a particular show. Obviously some shows sell out faster than others and shows like the Lion King will be hard to find at all, certainly not at less than full price.
If you're not fussed on what you see you can try turning up just before the shows when the booths will have to off-load all the tickets or lose their money.
This is a great way to grab a bargain but choice will be limited in both seats and shows available. This works much better if you're a single theatre-goer or don't mind not sitting with friends or family.
London Food on a Budget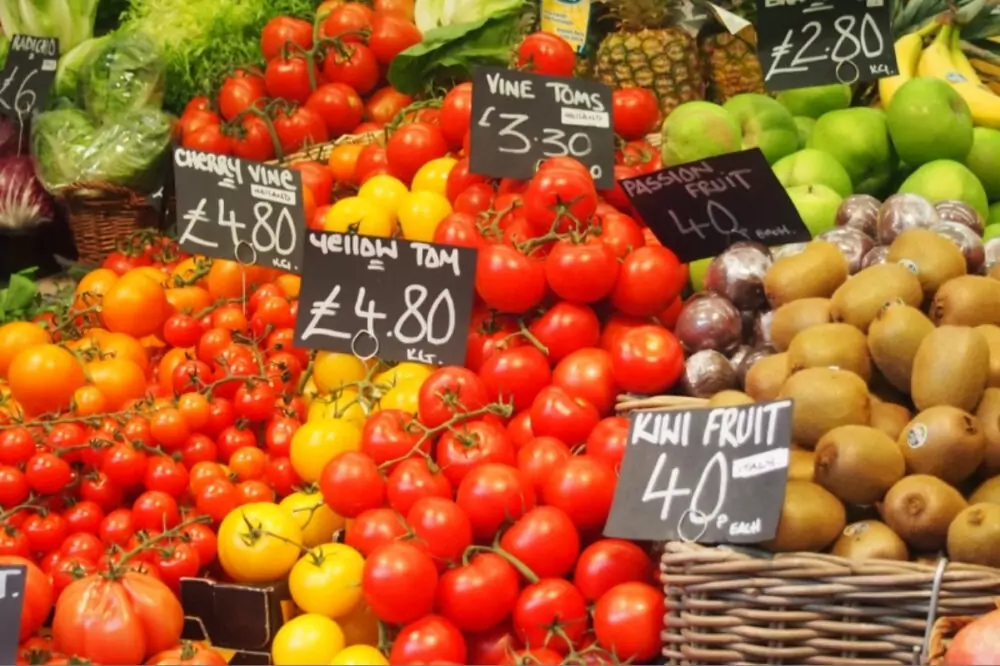 Don't eat in the tourist areas
Use the lower-cost supermarkets
Look for marked-down food items towards the end of the day
Gleaning networks exist in London
The Falling Fruits network maps urban natural food sources
You can sample food at London's best markets, for free. Try Borough Market, Greenwich Market, and Spitalfields Market
The Hare Krishna movement in London gives out free food. Try Govinda restaurant, part of their Food for Life project.
Generally, any food within half a mile of Piccadilly Circus and Oxford Street will be expensive beyond reason. There are exceptions of course.
Head outside of the area to find a better deal at restaurants.
If you really want to save your money the best way is to shop at supermarkets which have a huge selection of sandwiches and other foods you can readily eat. These are often marked down at the end of the day.
Dumpster diving for out-of-date, wrapped, food items does happen in the UK, I've seen it.
It seems to be legal, but there could be consequences.
The more expensive supermarkets are Waitrose and Marks and Spencer food outlets, Sainsbury and Tesco are cheaper. You may find that Lidl and Aldi supermarkets are cheaper again.
Buy your lunch and head to the many parks in London to have yourself a picnic.
If you have self-catering accommodation then look for the specials fridge in the supermarkets where items close to their sell-by date will be sold at heavily reduced prices toward the end of the day.
Don't buy bottled beverages and soft drinks, instead carry a water bottle and fill it at your London accommodation.
We have a full post on where to eat in London on vacation.
Shop Around for Accommodation
London and cheap accommodation aren't usually associated, but you don't need to spend thousands of pounds each night either. Shop around and know the areas.
Quite often areas that are slightly outside the tourist zones, a 5-minute walk even, will have much cheaper and better quality rooms.
For families try looking at the newer styles of hotels that have family rooms as the norm.
Getting 1 expensive room will often be cheaper than two cheaper ones for those of you visiting London on a budget.
We've had a few good experiences with AirBnb in London, so that's certainly worth a look. You will need to shop around and be flexible.
You can sign up for Airbnb here and if you're creating a new account ( hint- create a new one with another email address) you'll get around $40 of credits to offset against your booking cost.
Other budget accommodation options to consider in London include:
House Swapping – Try Love House Swap
Stay in a youth hostel- Join YHA for discounted rates.
Stay in a regular hostel –Booking.com lists hostels and cheap hotels click through and type "London hostel "
Stay at a B&B – Booking.com lists these here.
Stay on a canal boat – try AirBnb (link above)
Avoid Peak Times – School Holidays
Avoiding school holidays and the long summer break will certainly help drive down accommodation costs. London will also be quieter and things like theatre tickets more plentiful.
Food and transport won't change in price nor other big attractions costs such as Westminster Abbey but they will be less crowded.
London's Museums Are Mostly Free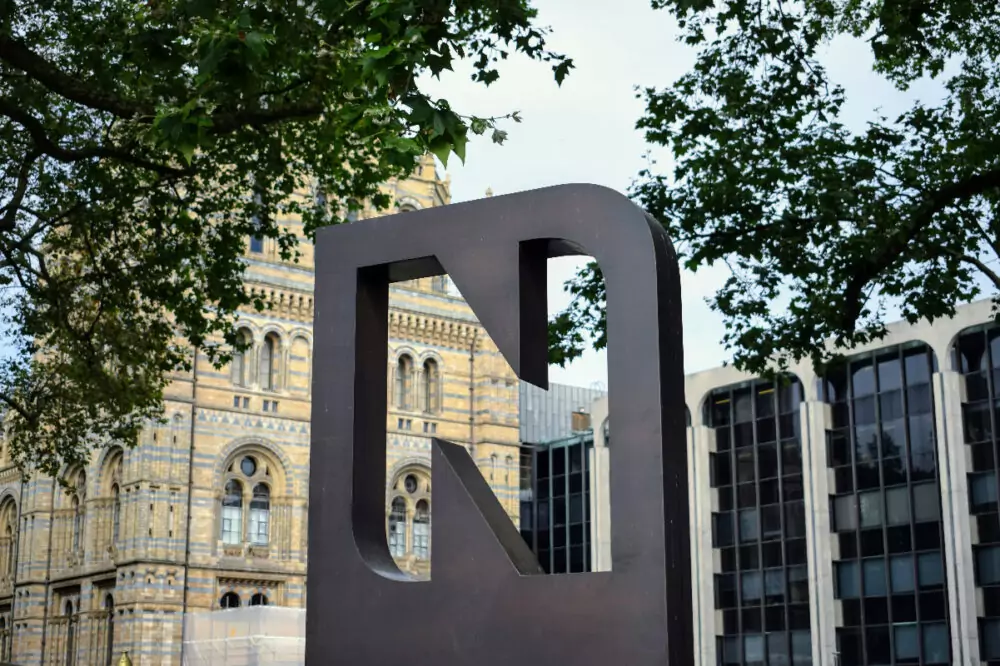 Not just the museums but art galleries as well. Look around and you'll be surprised just how many world-class attractions are free in London.
These museums also offer paid special exhibits, audio guides, tours and special events, but general admission is usually free.
Private museums and attractions, such as The Clink Prison Museum, do have an admission fee.
Of course, there are also plenty of places to just walk and enjoy, such as London's parks or the South Bank.
Incredible places like the National History Museum, Science Museum and National Portrait Gallery are all free and open to the public at time of writing. Please check this for yourself as this could change in future.
These London museums are great with kids, but also a wonderful free thing to do for adults. You could spend weeks just exploring London's museums.
More and more donations are being requested, which is totally fair, but if you're strapped for cash you're not generally obliged to pay.
Just be mindful that during school holidays London's museums can get crazy busy.
Please check current admission prices, the government has been trying to introduce admission fees and one day will succeed.
Look online for free open days as well. Some institutions and places will only open on certain days of the year and may be free, but you'll need to book.
Places outside zone 1 will also potentially be cheaper as fewer tourists will visit.
We have a full post on free things to do in London here.
Book Train Tickets Well in Advance
Train travel in London and the UK isn't cheap if you turn up and book a ticket on the day. Even if you're just going outside London to visit nearby destinations such as Brighton or Windsor.
If you know when you're going and can plan it for a weekend (check engineering works first) even better. You can pick up some great deals often at 75% discount compared to just turning up and buying a ticket on the day.
The longer the journey the more you'll save.
Catch Public Transport Instead of Designated London Tour Buses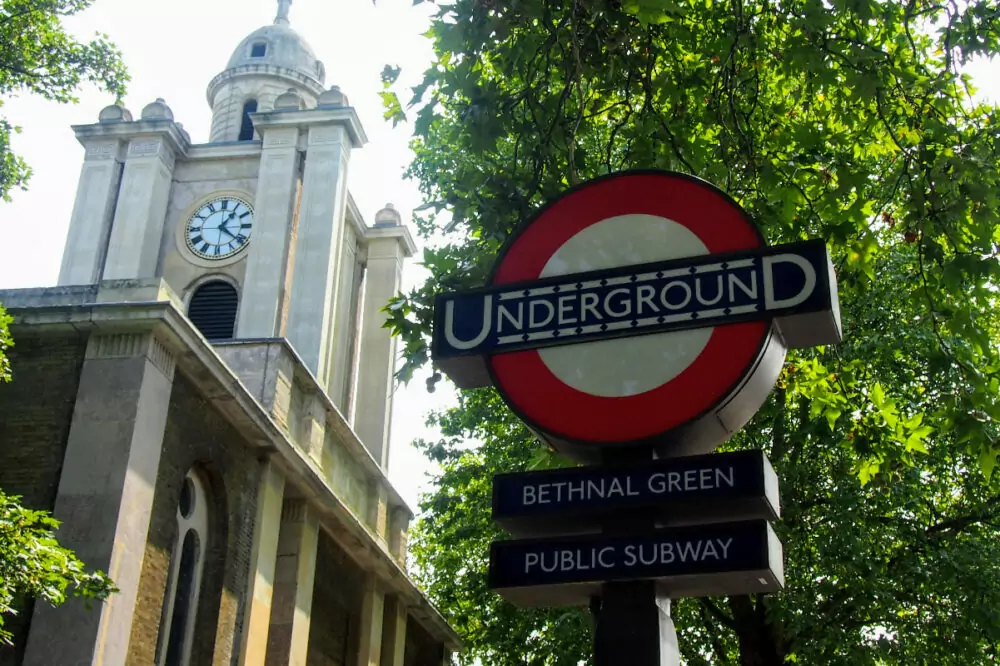 If you've got your Oyster Card then this is the best way to see London. Both from the double-decker buses to the Thames Clipper which covers most of London.
The best bus at present to catch is the 453 which goes between Marlyebone in North London (near Baker street) past most of London's big attractions like Big Ben and Piccadilly Circus letting you get off in Lambeth just past Waterloo on the south side of the Thames, south London.
The Thames Clipper is a commuter ferry that goes up and down the Thames towards Greenwich. You can see the same things you'd see from the tourist boats without the massive cost.
With Oyster cards you'll rarely pay more than £5 for a journey.
London Markets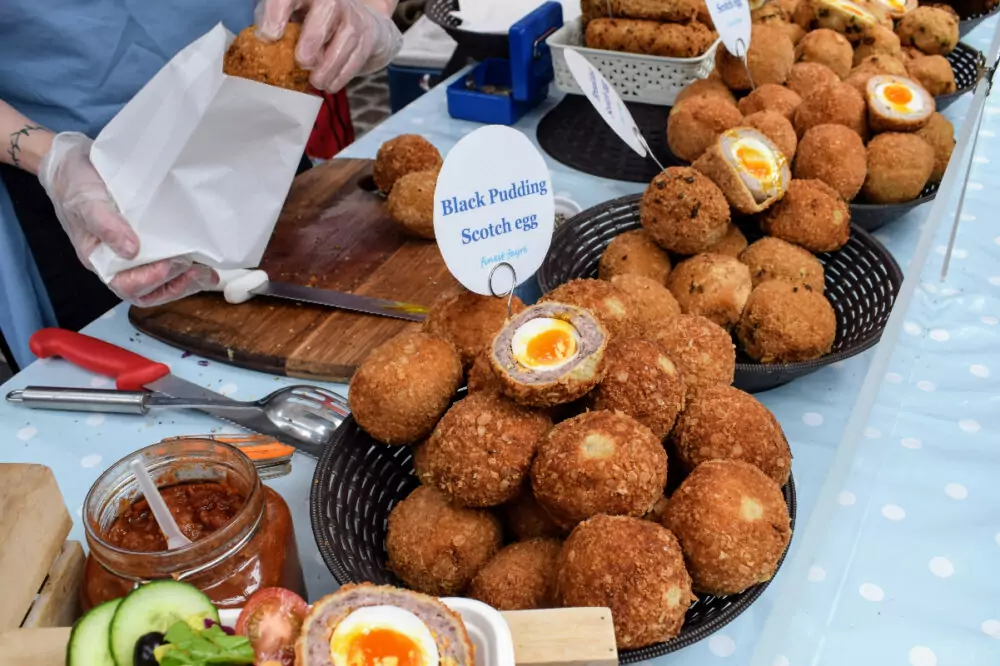 London has quite a few food markets, Camden, Greenwich and one of the biggest and closest to central London, Borough Market located in Southwark on the South Bank next to London Bridge Station.
Borough Market does have its own tube station but it is further away than London Bridge.
Here you'll find all manner of food items to eat and buy, both British food and world food. It's a great way to spend a few hours walking around soaking up the atmosphere.
Some food won't be cheap depending on the market, but if you come towards the end of the day most stalls will be trying to off-load any food that they can't keep at discounted prices.
This is the perfect time to grab some cheap but good food if you're sick of sandwiches from the supermarket.
Many stalls will also hand out free tasters to tempt you to buy. These could see you through lunch if you're really budget-conscious.
Sim Cards
Local sim cards will almost always work out cheaper than roaming data with your home provider.
With changes to laws and security you'll probably need a UK address when you first register your sim. The rules vary and are vague depending on who you buy a sim from.
Quite often they'll just want your passport/ID and an address. They usually won't match up the address with the ID as passports aren't linked to an address.
Three and Tesco offer some of the best deals for pay as you go and have great coverage. Tesco uses the O2 network while Three has its own.
Make sure your phone is unlocked before you buy your sim.
Be Smart With London Airport Transfers to Find Cheapest Ways
All of London's airports have great public transport connections operating whenever flights come in. You don't need to prebook expensive taxis or private cars as you would in some Asian destinations.
All four London airports are on train lines (Luton requires a bus to the station but sells combined tickets) and Heathrow is on the Picadilly Line on London Underground's network.
If you're in a hurry you can grab express trains from all but Luton and you'll pay a premium but save in time.
As a rough guide, it is about $10 from Heathrow to London on the tube and takes about an hour or you can spend $65 on the Heathrow express to Paddington and it only takes 15 minutes.
National Express, the largest fleet of coaches in the UK operates from all airports and even joins up airports without needing to change buses or stop in central London.
Other companies also run bus services to the airports and you'll find them all in the arrivals hall selling tickets and or outside in the coach bays. This is the cheapest way to get to and from the airports (besides Heathrow) and is what I'd recommend unless you're on a tight time frame or land during peak hour or when trains aren't running (check beforehand on trains as they often swap them for buses on weekends due to engineering works)
If you're visiting London at Christmas, checking public transport is running is vital.
Boris Bikes or, Santander Cycles
These brightly coloured red bikes (13600 at last count) are located throughout London in zones 1 & 2 and operate from over 830 docks where you can hire them.
You'll need a debit or credit card to hire them but that is it. Helmets aren't required in the UK (other that Jersey).
There is also an app that lets you book bikes directly from your phone.
Charges are around 2 UK pounds per 24 hours and will allow unlimited 30-minute rides in the next 24 hour period.
The timer starts when you get given the release code for your bike. If you go over the 30 minutes you'll be charged 2 pounds per 30 minutes thereafter.
Tip: Make sure that you fully push the bike back into the docking station after your hire period and you get a green light. Failure to do this means you'll still be charged and someone could take your bike. You'll liable for the full cost of the bike until it is docked again.
Choose Your Airport on Price
Heathrow and Gatwick are serviced by non-budget airlines and are the most expensive to fly into. Often unless you're flying in from afar on a full-service carrier you won't have the option of these airports.
Think flying in from Dubai on Emirates and it is one of these two you'll land at.
Luton and Stansted are the budget airports and it is at these two that you'll usually find the cheaper fares.
Both airports aren't as good and transport links aren't as well established but don't let that put you off.
A BA flight might be $250 one way from an EU city where Wizz might charge only $80. That is a deal worth taking.
It is worth noting that looking further afield than London might save you even more if you're doing long haul. I find a lot of the European cities cheaper than London in terms of flights.
From Amsterdam to Sydney recently it was over $200 cheaper each way on Singapore airlines than from Heathrow. It only cost $30 for a bus ticket to Amsterdam airport.
Being creative with your routes is worth considering if budget matters and time doesn't.
Look Out For Vouchers and Special Offers
Not specific to London but most big cities will have boards of shiny, glossy racks of leaflets and booklets vying for your attention at bus stations and airports.
Most won't be of much use if you've done your research, but a few will have discount codes and vouchers in them.
Some magazines like Timeout may also have discount vouchers as will local papers. Worth taking the time to look.
You never know you may just find the voucher for the one place you're going.
Visiting London on a Tight Budget is Possible
London is always going to be a fairly expensive city to visit, but it can be cheaper than, for instance, Australia or Singapore.
Budget travellers can and do visit London and stay in London for extended periods, you just need to think and spend like a local, not as a tourist.
If you'd like to hire a car during your stay, use this car rental comparison tool to find the best deal!

We also suggest you take a look at this company to get a quote for all kinds of the more tricky adventure or extended travel insurance.

Try Stayz / VRBO for an alternative way to find rentals on homes/apartments/condos in any country!