Last Updated 10/03/2021
Europe travel blog, tips, destinations, and guides. Collected blog posts on travel in Europe, from living in London and Romania and driving the full length of Europe, often. Also from visiting the tourist hot-spots of Europe that we'd stop at along the way. You'll find Europe travel tips and ideas below as well as more detailed information on some of the best places in Europe for you to see on your European trip.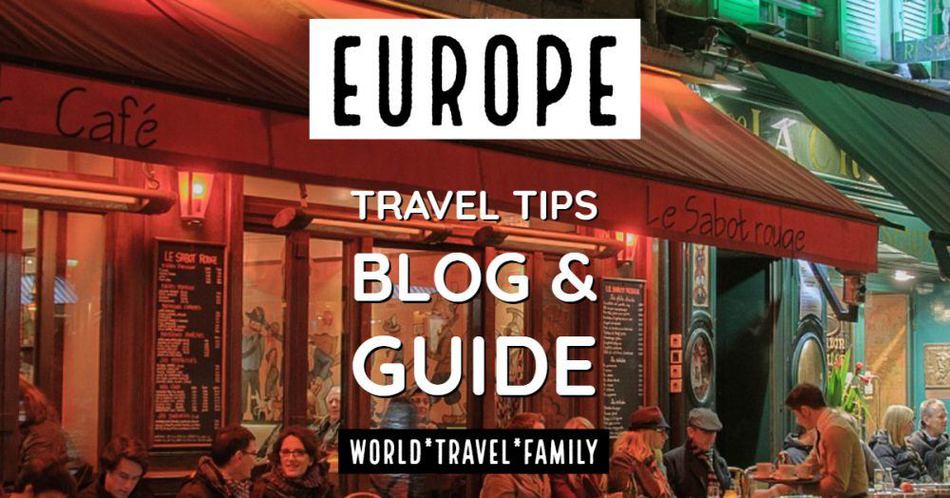 What about you? What are your Europe plans? Are you just starting to consider a first time visit to Europe or will this be a return trip?
Do you live in Europe and want to see more of the continent of Europe?
Please check and double-check all the information we give you locally as times, places, dates, and services do, as we found, change often. Restrictions and closures may apply. Our site is free for you to use but running costs are high and lockdowns have removed our income. You can keep our site alive by donating here
We hope to be able to help you with any aspect of travel in Europe, from this page.
Europe Blog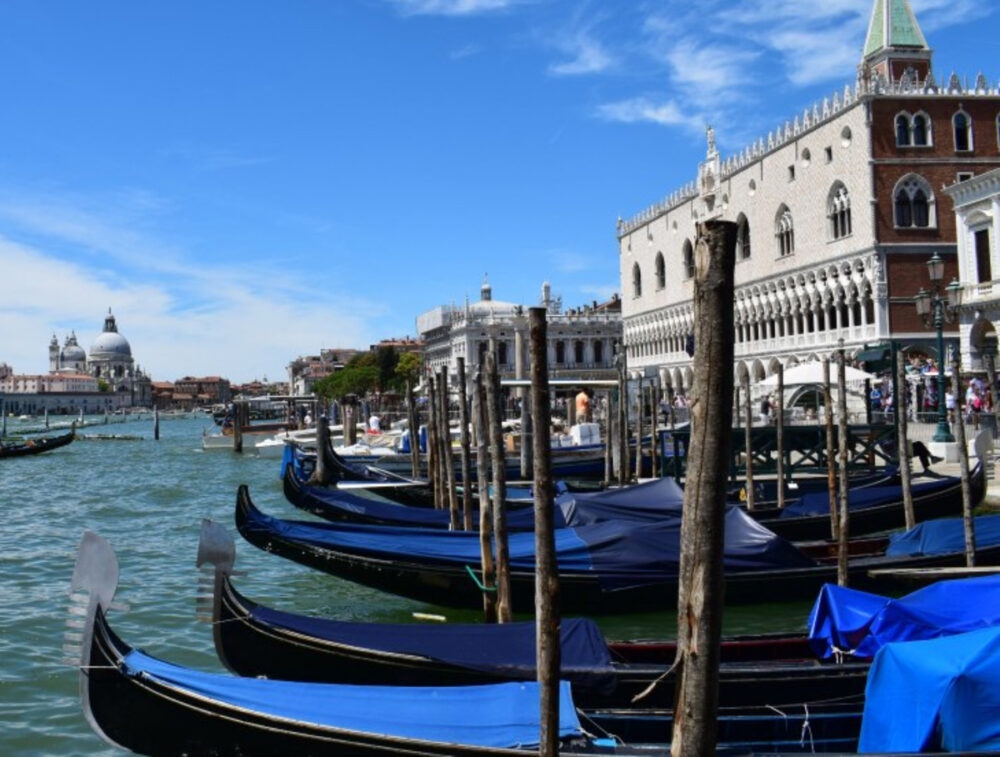 This travel blog started as a personal journal of our travels, it wasn't built to be an authoritative all-encompassing guide. We're bringing multiple Europe trips together here to make all the information on our site work as a comprehensive Europe travel blog and guide.
We can't write a single blog post and call it "Europe Travel Blog" so you'll find dozens of individual blog posts below, detailing individual destinations and experiences in Europe.
It was best to have this page as a general guide for travel in Europe, with more detailed posts leading from it and to it. We hope you can find what you need here.
Europe Travel Tips
A few general Europe travel tips to get you started.
Christmas holidays and long summer school holidays along with the Easter break can bring huge crowds to popular parts of Europe. Avoiding peak times will keep your prices down.
Countries that don't have the Euro are often cheaper
Be aware of Schengen area visa restrictions.
If you're driving – don't forget to buy a vignette and be aware of driving laws and restrictions.
You're unlikely to have difficulties if you only speak English, in most European countries locals are insanely good at English. But if you're wandering off the beaten track, grab a phrasebook and learn what you can. It's polite to try.
Avoid places that purely exist for tourists. Put money in local pockets, meet more local people, and learn more about the country you're visiting by finding the shops, restaurants, and places the locals love.
You can zip around Europe cheaply by a budget airline – they're all pretty similar – or use trains, buses, hire a car, ride a bike – Europe is pretty easy to get around.
The weather in Europe swings from hot summers to freezing winters, be prepared for anything and be sure to check weather outlooks. Don't rule out visiting in the dark and cold of winter, it's my favourite time to be in Europe.
Getting Around Europe
Driving around Europe is a dream, roads are generally good unless you get too far off the beaten track and highways connect most countries seamlessly. Be aware that you could run into road tolls. Flying around Europe using budget airlines has been ridiculously cheap in recent years. We don't think there's much difference between the budget airlines, but we use Wizz Air often. European travel is also easy by train, the train even goes under the channel to London's St Pancreas station. On top of this, Europe is popular for river cruises, canal boats, and Mediterranean cruise journeys, stopping at major ports.
Getting Around Europe By Air
Flying is super affordable on the short hop budget routes of Europe. Sometimes prices are unbelievably low with all of the budget airlines being fairly similar.
I would never particularly choose one airline over another and you get what you pay for. Be aware that the airports used by the budget airlines may be inconveniently situated outside major cities.
Travel in Europe By Water
Have you considered a canal boat holiday? Maybe a coastal sailing adventure or a grand river cruise? There are plenty of options for water based vacations in Europe and let's not forget the possibility of cruising the Mediterranean or Scandinavian fjords.
I should also mention ferries, the ferries from the UK to continental Europe are good, cheap and easy to book, we've even turned up at a ferry port and bought a ticket on the spot.
Travel Europe By Road
This is our area of expertise I guess. We would drive from Romania to London and back every year. Not many people can say they've done that.
We did it by car but to explore Europe by camper van, motorhome or even motorbike or bicycle would be a superb opportunity. That's one for our bucket list.
Travelling Europe By Train
Europe is pretty well set up for train travel. A rail network covers most of Europe's main destinations and you can even let the train take the strain from London, via the Channel Tunnel, into France, Belgium and beyond.
Special passes exist for extended train travel in Europe and can offer great value.
If we consider Russia as part of Europe, (Russia is a transcontinental country) don't forget the Trans Siberian or Trans Mongolian Express.
The other classic train journey of course is the Orient Express. The privately operated Venice Simplon Orient Express travels from London to Venice but the full journey originally went to Constantinople, modern Istanbul.
European Visas
Europe can be divided into three areas. The European Union, European Economic Area and the Schengen Area. These 3 areas overlap and countries can be members of more than one.
If you enter a Schengen country you receive a Schengen 90 day visa – usually. Please check and double-check all this information, we did our best to give a rough guide for the main nationalities visiting Europe.
The Schengen area is the largest with 26 countries and includes all EU countries except the UK, Romania, Bulgaria and Croatia. Sweden, Norway and Switzerland are also part of the Schengen area. People of most nationalities will be awarded a 90 day visa that is valid for all countries in the Schengen zone which means you have 90 days total even if you hop between member countries. It is worth noting that there are no land borders with crossing formalities across most of the EU with the main ones being into and out of the countries listed above. Monico, San Marino and the Vatican City aren't members of the Schengen area but have no hard borders with surrounding countries.
Visa rules for countries not in the Schengen area are effectively the same, normally allowing 90 days travel at a time in that one country. To reset your Schengen visa you'd need to leave the 26 countries and travel to a non member such as Romania etc. listed above.
On re-entry you can generally claim another 90 day visa, but you can ony do this once every 6 months or 180 days, twice in a year.
Basically, if after 90 days in Europe you wish to remain, you'll need to swap to a non Schengen country or countries and stay there for 3 months before you can get back into the Schengen zone for anotther 90 days. Make sense ? Thought not.
We highly recommend Romania, we lived there for 3 years, go there.
If you hold an EU passport then you are free to travel, work, and live, in any other EU country. Brexit is still undecided, British people will likely lose all priveledges if Brexit happens. Please check all visa information for Europe thoroughly as it is very complex. Don't take this site as a definitive guide, we're just giving you a brief overview.
Highlights of Europe and Must-Visit Destinations
A few of our favourite places in Europe receive full cover below.
Places to Visit in Europe
Road Trips in Europe
Our content on driving in Europe, our experiences with our Europe road trips is in the blog posts below. We can also add some general tips for driving in Europe to this page.
There are certain rules and regulations for driving in Europe that you need to be aware of and of course, know that you need to pay to drive on some roads and in some countries.
Border crossings go almost unnoticed within the Eu these days, you can cross from one country to the next without even realising. It's only where you cross into the non Schengen countries that you'll likely encounter border formalities.
Countries Where Buying a Vingnette May be Required
Austria, Bulgaria, Czech Republic, Hungary, Romania, Slovakia, Slovenia and Switzerland.
Vignettes are European driving authorizations. Some are stickers, others aren't.
I found the list above on an authoritative website ( source) but our experience, from living in Romania and spending a lot of time in this part of the world, is that you don't need them for every road. But obviously, check this for yourself.
I was fined in Hungary for not having one simply because I bought mine the morning after I crossed the border. Despite having one, I still had to pay the fine. So read up on regulations and stay within the law.
In other parts of Europe you will encounter road tolls. A good map app will help you find toll-free routes and honestly, avoiding the Autobahns is a far more enjoyable way to tour Europe.
European Travel Blog FAQ
The Language Barrier. Will it Be a Problem in Europe?
Generally, no, you shouldn't run into too many language difficulties in Europe.
In cities and popular tourist places you're unlikely to need anything more than English. However, if you're venturing into remote, less visited or rural areas, you possibly will.
We have found that youngsters speak English well, more so that old people. In Europe kids learn English, it's just the way it is. But do try to be polite, a please and thank you never goes unappreciated, and if you have the time, learn more.
Countries with alphabets other than standard Arabic can get very interesting! You may encounter Latin, Greek, Cyrillic, Armenian, Hebrew, Arabic, and Georgian scripts. Road signs and other information signs may not be in English if you get deeper into Europe.
Can you drive freely between countries in Europe?
Yes, mostly, we could drive across any border in mainland Europe, within the European Union, without stopping or queuing. Now, post Brexit, things will change for us as we are UK passport holders. The only borders where we had to stop were those for non-Schengen countries. So entering Romania we had to stop and show our passports and for entering the UK, but not leaving.
Is it best to visit Europe in summer or winter?
Both. Europe is an awesome destination at any time of year, depending on what you want to do. In winter there is excellent skiing of course, Christmas markets, beautiful snowy mountains and hearty food. In summer the Mediteranian Sea has incredible beaches and swimming. My pick for sight-seeing would be spring or autumn outside school holiday. That way you'll avoid the crowds while avoiding weather extremes.
Are power sockets the same throughout Europe?
Most of Europe has round, two pronged power sockets and plugs. If you need to pack a power adapter, this is the sort that will be most useful. This sort also works for many countries in Asia. Remember that the UK has 3 prong square pin plugs and sockets, for that you'll need a different power adapter.
Budget for European travel
Costs wise, there are big variations across Europe. We find prices in Europe to be higher than most of Asia, slightly higher than the US, lower than Australia, with Eastern and Central Europe being much cheaper than Western Europe. The UK is quite expensive but having lived in both, I think it's cheaper than Australia. It's impossible to give a daily budget for Europe as a whole. To keep costs down, buy your own food in supermarkets. Eating out will add up fast in Europe, you won't find Asia's superb $1 meals here.
Europe Travel Blog. Conclusion
We hope you find what you're looking for in our Europe Travel Blog section. Our Europe tips, guides, and destinations grow constantly. If there is a particular place you want to see in Europe and we haven't created a blog post about it yet, go ahead and ask in the comments. Thanks.