This post may contain affiliate links.
Europe is full of Christmas markets these days, most large and small cities have their own Christmas markets, and many larger cities in Europe, such as London, will have several Christmas markets and fayres. This makes London, Paris, and multiple other European cities, major European Christmas destinations. Locals visit and Europeans visit neighbouring countries and cities to see the Christmas markets and festivals. Some take weekend breaks and vacations to check out the best available in other countries. Hopefully, the international visitors will be able to return to Europe soon for Christmas vacations. Which countries and cities in Europe have the best Christmas markets? And what exactly is a Christmas market in Europe? If you don't know, our post on Christmas markets in Europe should help you out.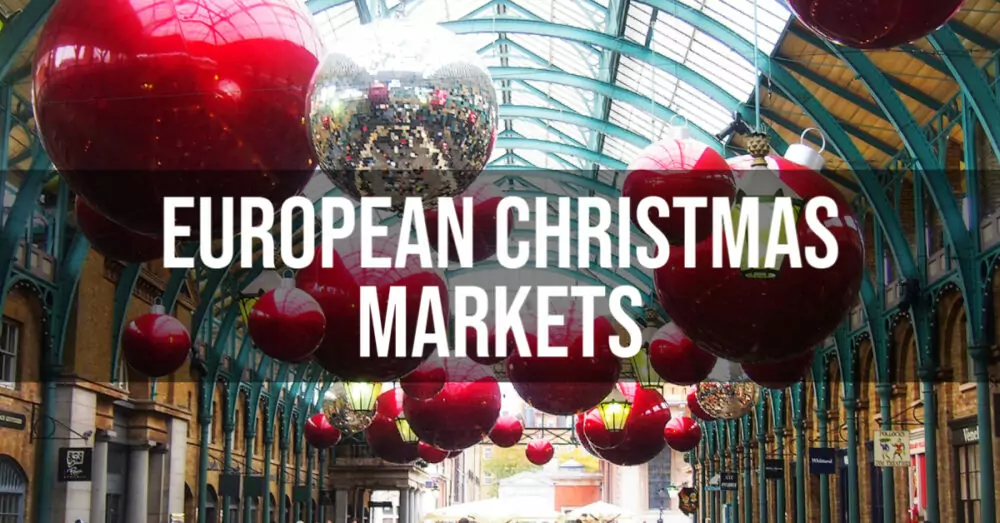 You can purchase a 1 week, 1 month or multiple months eSIM for Europe, cheaply and hassle-free, here. These eSIMS are also available for most countries and regions.
Christmas Markets in Europe
Many European Christmas markets were cancelled in 2020, or took place in a reduced capacity. We're hopeful of a return in 2021, if we can find information on opening we'll include links to official sites. If not, We'll all have to wait 'till 2022, sadly.
I grew up in Europe, I've been to many of these European markets and lived in London and Romania for some of the best Christmases. I've collected some of the best European Christmas markets for you to see and explore.
Christmas Markets in Europe Will Have Basic Similarities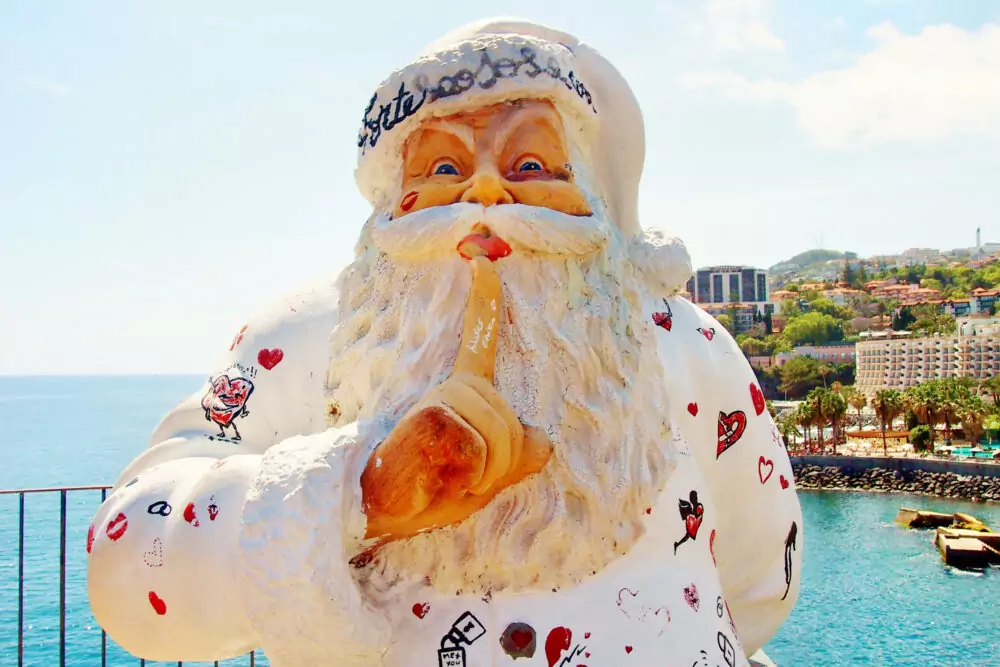 At a Christmas market in Europe, expect short days, with darkness falling early in December. This gives the perfect opportunity for the Christmas festival to be lit with twinkling lights, or even candles and lanterns.
It will likely be cold. Wrap up well and enjoy warming treats like mulled wine, hot savories, and sweet seasonal dishes.
At a European Christmas market there will normally be stalls selling Christmas gifts, ornaments, decorations, local specialities, crafts, and festive trinkets. These markets are usually a great place to buy holiday decorations and gifts.
Shopping in Europe at Christmas is an amazing, special experience in the holiday season.
Christmas music is a nice touch, often something special from the region. Expect crowds and merry-making. Chestnuts roasting on an open fire being a particular winter treat.
These days it's quite common to see outdoor ice rinks and fun-fair rides at Christmas markets and festivals across Europe.
Some Christmas markets and fayres specialise more in thrill rides and family entertainment, others more on shopping and tradition.
Somewhere in Europe, there must be a factory making Christmas market chalet stalls. Every Christmas market I've ever visited has the same cute little wooden chalet-style market stalls.
They add atmosphere and charm to the European Christmas market scene, particularly if topped with snow in a white Christmas scene.
When Are Christmas Markets Open in Europe
Most Christmas markets in Europe are open for an extended period from November, through Christmas and into the New Year. Dates will vary, please check. Some open in very early November, others later, some continue past Christmas, others terminate on Christmas Eve. We've included links where we could so that you can check last-minute dates and opening times.
Different countries in Europe celebrate Christmas in different ways. We'll make notes on that under each country before giving you a list of Christmas markets in particular European countries.
European Christmas Markets Locations
You will find Christmas markets of some sort in just about every country and most cities in Europe. Rather than listing locations in Europe where you can find Christmas markets, we've listed some of the markets in Europe, by country.
Christmas Markets in Great Britain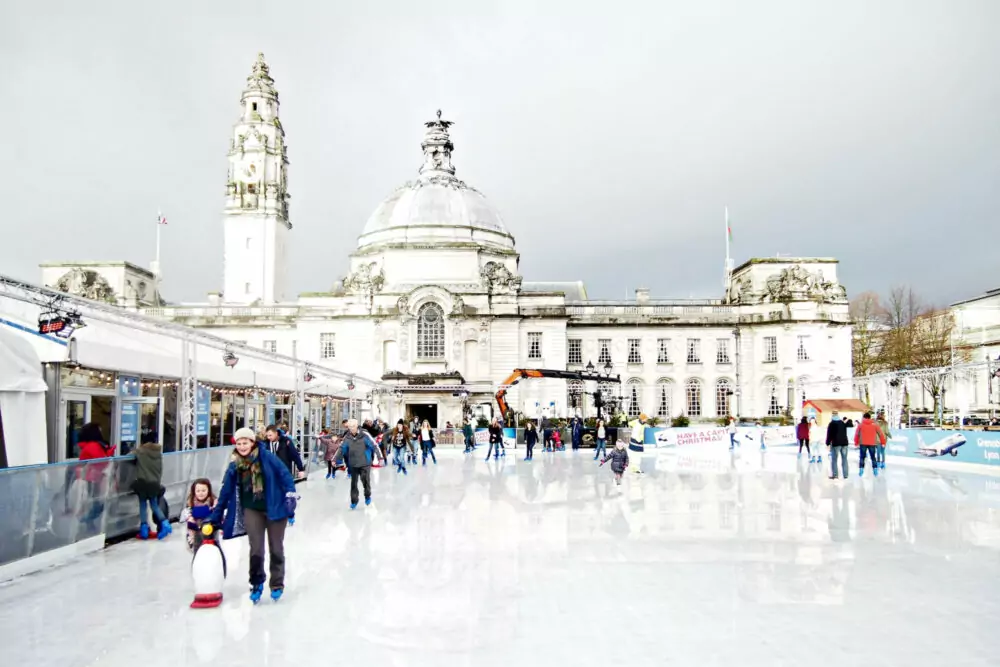 Christmas markets are held throughout the UK of Great Britain and Northern Ireland. You'll find them in England, Wales, Scotland, Northern Ireland, and the many islands that comprise the British Isles.
I have to say, if I were to visit the UK for Christmas I'd choose London. There's just so much happening in our capital city over the Christmas period and my favourite city (in the city center and outskirts) really does transform with the most magical Christmas atmosphere city-wide.
Some of the biggest and best Christmas markets in the UK are in our list below. In fact, most towns and cities in the United Kingdom will host some sort of Christmas event, with lights, decorations, Christmas cottage shopping, and warming winter dishes.
In the UK look out for roast chestnuts and mince pies as Christmas street food, but you'll also find most European Christmas treats on sale, including hot mulled wine, bratwurst, and chimney cake.
Outdoor ice skating on temporary rinks are pretty common throughout the UK (and indeed Europe. Ferris wheels and carousels are other British favourites to keep families and children happy at Christmas.
London Christmas Markets include the vast Winter Wonderland. This Park event has a less traditional more theme park feel with the UK's huge travelling fairgrounds assembling for several weeks of festive fun and thrills. You'll also find the usual shopping a festive food stalls here but it can get pretty busy. Alcoholic drinks are normally in abundance here. There are usually festive events at Kew Gardens, London Zoo, Greenwich, Kingston, Covent Garden, The South Bank, Leicester Square, Somerset House, Winterville in Clapham, and The Natural History Museum. Of course there are many, many more things to see and do in London at Christmas and we have a full post covering just that. Don't miss the Christmas lights on Oxford Street, Regent Street and Carnaby St at very least, and be sure to see some of the amazing Christmas window decorations at London's top stores. Hamley's and Harrods being two not to miss.
Cardiff, the capital city of Wales, is particularly fun at Christmas. The Cardiff Christmas Markets have been confirmed for 2021 (see latest official dates and locations here) with stalls lining The Hays, near the Town Hall, and surrounding streets. The lights in Cardiff and the spectacular Cardiff Castle are usually great. The Cardiff Winter Wonderland, with extensive funfair rides and ice rink, will hopefully be back for 2021. See their website for latest news.
Scotland has plenty of Christmas markets. Edinburgh Christmas Market is often named as the best, but don't neglect Aberdeen Christmas Village, Perth's International Christmas Market, and Inverness's Eden Christmas Craft and Food Fair.
Bristol Christmas is returning to Broadmead in 2021, 5th Nov-23rd Dec, opens at 10am with food and drink to 10pm (check details on the Bristol England Christmas Market website)
Leeds Christkindelmarkt
Winchester Cathedral Christmas Markets
Manchester Christmas Market
Bath Christmas Market
York Christmas Market
Christmas Markets in Northern Ireland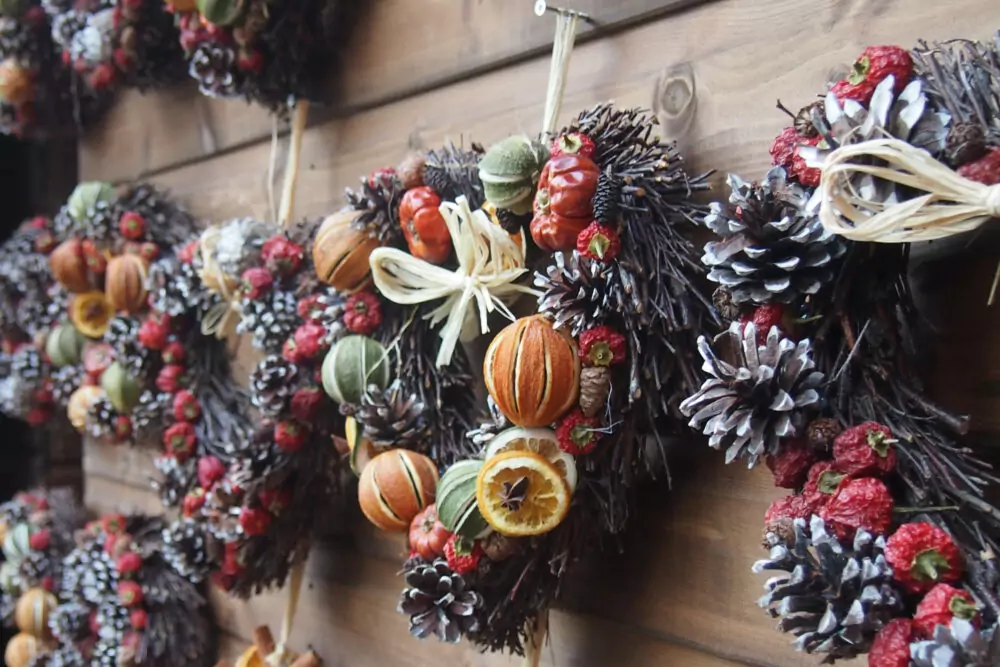 Belfast Christmas Market isn't one to be forgotten. Why not explore Belfast this winter? It's one of the cheaper destinations for a night out and it boasts Northern Ireland's main Christmas Market!
The Belfast Christmas Market is the much-anticipated event of December in Northern Ireland. Hundreds come from all over to enjoy a more continental experience with steins of beer, French crêpes, Dutch pancakes, Belgian chocolates, mulled wine, and amazing snacks like fresh cheeses or smoked salmon for sale at vendors around town who set up stalls just once every year during this festive season.
Belfast Christmas Market should be open at 10am most days (not Sunday) from 16th November (check latest info here) If you're looking for the best Christmas experience, then Belfast City Hall is where it's at. The award-winning market offers international food and gifts from over 30 traders.
Christmas Markets in France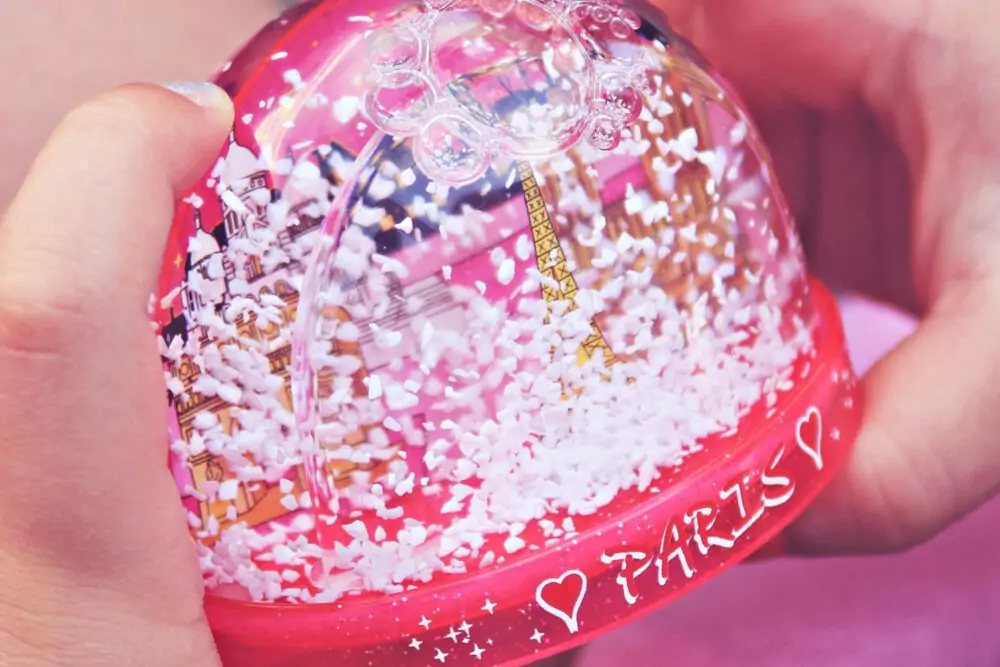 The Christmas market season is about to begin in November in France. The markets will be stuffed with all kinds of Christmas goodies and each day more shops and attractions from Strasbourg, Metz, Nancy, and Lyon are being added. Expect glittering decorations and good food along with family-friendly entertainments.
There are many Christmas markets in France. Notable examples of festive markets include:
Reims, Champagne
Mulhouse, Alsace
Metz
Lille
Reims
Montbeliard, eastern France
Strasbourg, Alsace
Colmar, Alsace (often named as the best in France)
Paris' La Défense business district hosts the Village de Noël Christmas market, where hundreds of little chalets glow against a backdrop of Paris city skyscrapers.
Amiens Christmas Markets. Amiens is a quaint old-fashioned setting for a more authentic Christmas market. Festive rides for kids and teens feature at Amiens.
Christmas Markets in Romania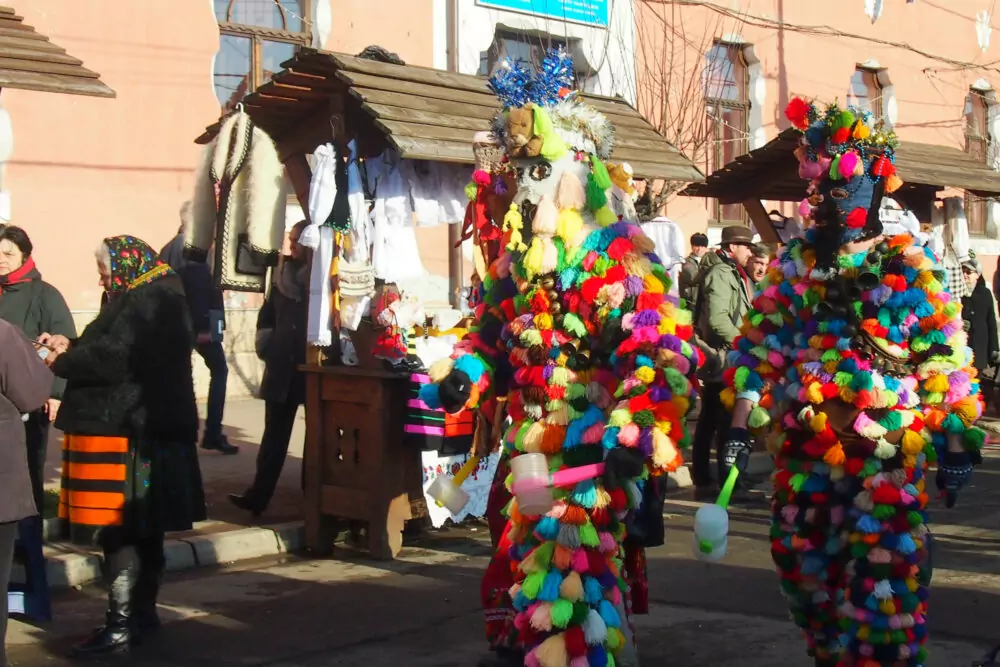 We spent several Christmases in Romania and I can tell you, without doubt, Romanian Christmas traditions and festivities are some of the most unusual you'll experience in the whole of Europe.
Romania has multiple Christmas markets with the winter festivities in Bucharest commencing on the 1st December. The website doesn't make specific references to 2023 that I can find, so do your homework well if you're planning a Christmas trip to Europe this year.
In Romanian, Christmas is Craciun.
Many smaller towns and cities in Romania usually host their own Christmas festivals and events and Romania really can look like a Christmas Card. Many parts of Romania will experience a white Christmas usually.
Brasov in Transylvania would be a good choice at Christmas, along with the medieval and Roman cities of Sibiu, Alba Iulia, Timisoara, and Cluj Napoca. Check local websites for 2023 opening details.
Romania is a winter wonderland, with dazzling mountains, wooden cottages, and acres of pine trees. To spend Christmas in Romania can be very special indeed.
Christmas Markets in Germany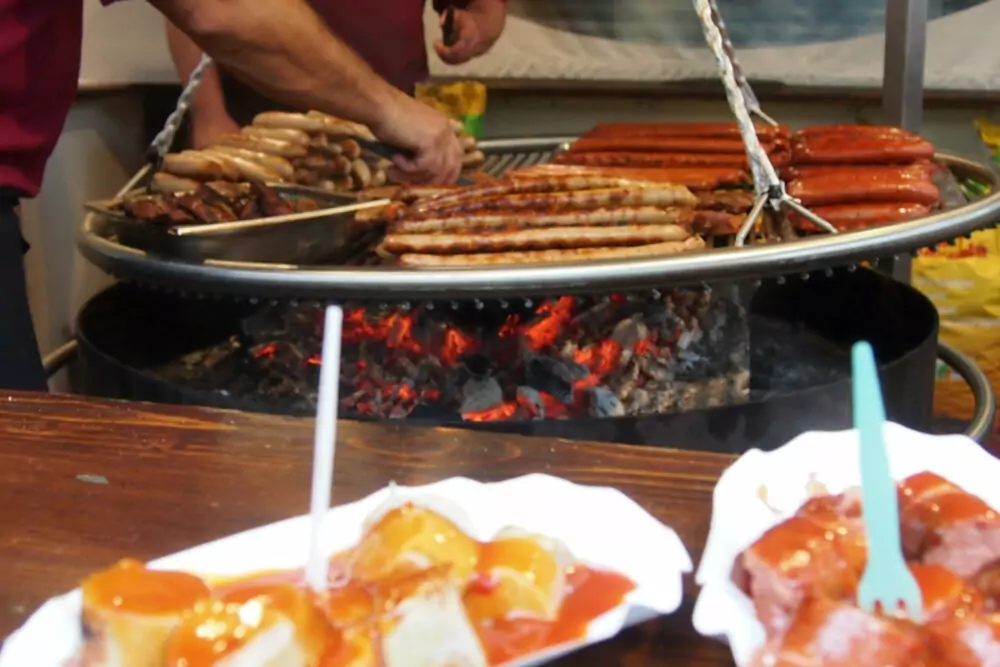 Gluhwein, bratwurst, gingerbread houses and nutcracker ornaments, Germany has some of the most traditional and iconic Christmas markets in Europe, along with the tantalising promise of a white Christmas.
Germany is particularly famous for Christmas markets and some of those in Germany include the list below.
Stuttgart . There are many Christmas markets in and near Stuttgart with the main Stuttgart Christmas Market being one of the biggest and is truly spectacular. Like most festive events in Europe, the Stuttgarter Weihnachtsmarkt was cancelled in 2020. At the time of writing there was no information about opening in 2023 that I could find on the Stuttgart Germany Weihnachtsmarkt website. Stuttgart is in southwest Germany, about an hour from the Black Forest.
Tübingen Old Town (half an hour from Stuttgart and The Black Forest) in Germany has a colourful and unusual Christmas market starting in the third week of advent. Hundreds of market stalls sprawl over the beautiful streets of this half-timbered town. Tubingen is a university town and one of Germany's best kept secrets for its cobbled streets and traditional buildings . In the weeks prior to the Christmas market this same town hosts a mamoth chocolate festival. I don't know which would be better to visit!
Hohenzollern Castle is the ancestral seat of the Prussian Royal House and a classic German fairytale setting. This location normally hosts advent and Christmas celebrations over a few weeks. Check the Hohenzollern Castle (hosted by the Prince and Princess of Prussia) website for possible openings this year. Entry to the castle is by online ticket purchase.
Dresden Christmas Market is one of the oldest and best in Germany, and indeed Europe.
Berlin Christmas Markets. Germany's capital city, Berlin, knows how to put on a traditional European Christmas market, with modern German flair. There are several venues for Christmas markets around Berlin city, check out the Gendarmenmarkt Christmas market, Charlottenburg Palace Christmas Market, Wintertraum am Alexa, the Nordic-themed Lucia Market at Kulturbrauerei, and Breitscheidplatz Christmas Market near the Kaiser Wilhelm Memorial Church. The Gendarmenmarkt Christmas market is more traditional in feel and location and is one of the prettiest markets in Berlin. Its backdrop of classical German buildings is lovely, including French and German cathedrals. Wintertraum am Alexa is more for fun and suits thrill seekers. But as there are so many options in Berlin you could combine the different markets into a great bucket-list winter break. The Breitscheidplatz Christmas Market is a fun place to visit in Berlin. Home of one the city's most well-known attacks (2016), this market has bounced back and continues its festive atmosphere adjacent to the stunning church and WWII relic.
Trier Christmas Market. Trier is Germany's Oldest City and is sometimes called the "Rome of the North". In Trier expect romantic cobblestones and stunning historic buildings lending a perfect Christmas setting to the festive celebrations.
Christmas Markets in Denmark
Where are The Tivoli Gardens? They are in Denmark and they put on a special display for Christmas visitors. Tivoli or Tivoli Gardens is an amusement and pleasure park in Copenhagen Denmark, they've been delighting guests since the 1840s.
Here you can enjoy sparkling lights and glowing Christmas trees above the Tivoli Lake, Father Christmas will be available for photo ops up to December 24th, after this day he gets busy, he has to fly home to Greenland.
There is an outdoor ice skating rink planned here, for winter opening.
Christmas Markets in Hungary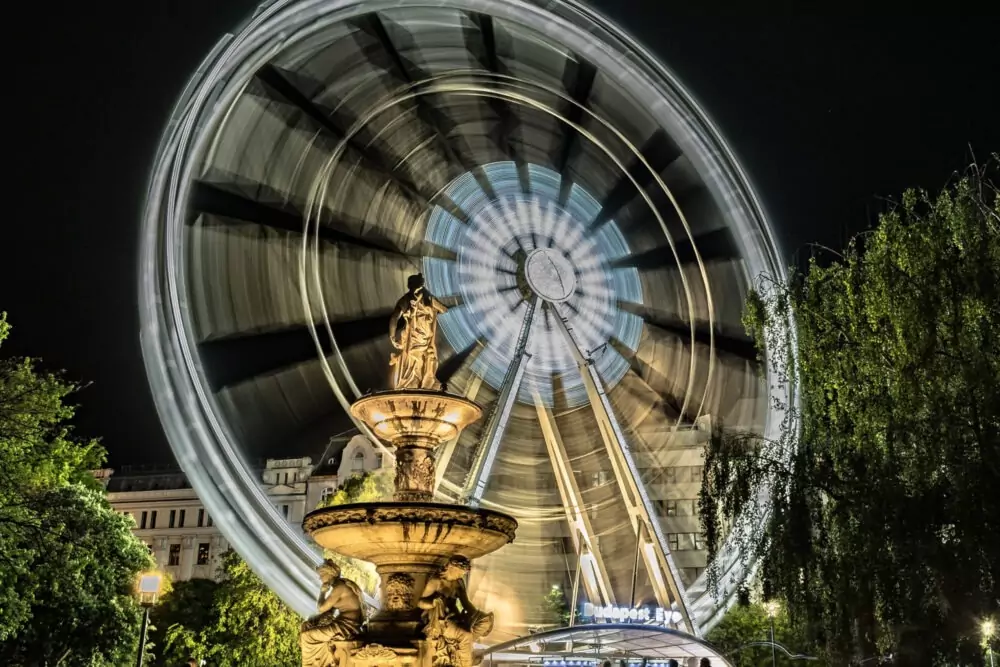 Budapest is beautifully lit up at any time of year. This riverside city really is stunning. Budapest also hosts some of the best Christmas markets in Europe. The biggest and best Christmas markets in Hungary include Vorosmarty Square Christmas Market and Advent Market at St Stephen's Basilica,
Budapest is of course split into two parts, Buda, and Pest. These lie on either side of the river.
If you're looking to get into the holiday spirit, head over to Budapest's Vörösmarty Square. You'll find countless vendors selling all sorts of goodies and delicious food for any budget! There are free concerts by Hungarian bands giving everyone a chance to enjoy their favorite tunes at no cost whatsoever – what more could one ask for?
Shop here for traditional Hungarian folk art, items fashioned by craftsmen, handmade artisanal gifts, and of course, Hungarian food! It's good at any time of year but look out for Hungarian festive treats from the open-air kitchen.
The Budapest Christmas market is alive with the sounds and smells of spiced wine, blackberry punch, or flaming krampampuli will keep you warm on a cold day. If you're lucky enough to find your way to a stall selling chimney cakes, kürtőskalács, be sure to sample this central European treat.
Christmas Markets in The Czech Republic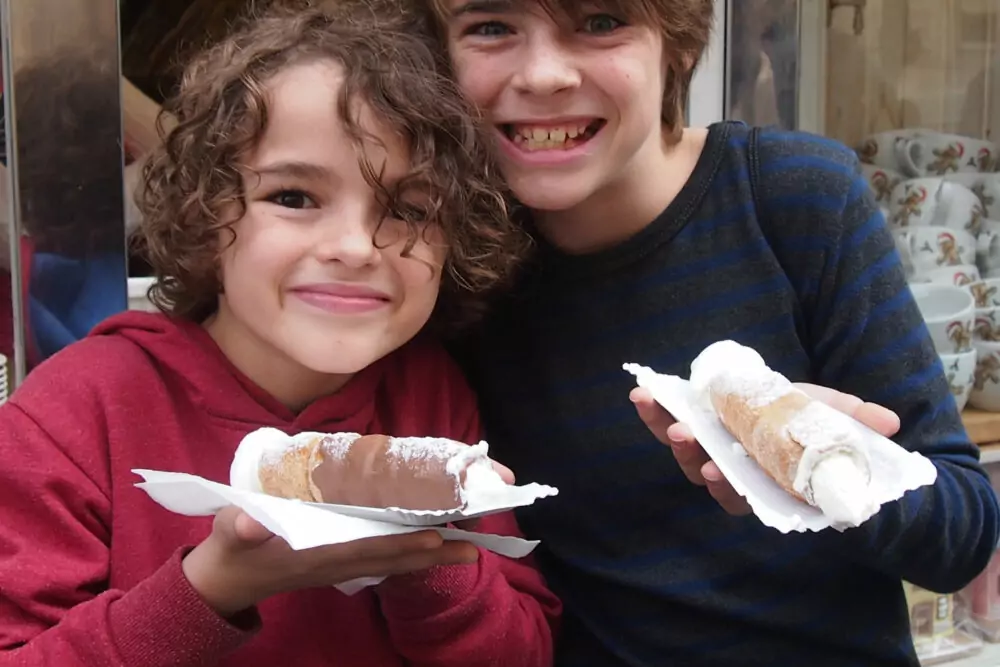 Prague Christmas Markets are incredibly popular due to this city's stunning architecture and magical atmospher. The main markets are hosted in Wenseslas Square and Old Town Square. A winter wonderland awaits for visitors to soak up the festive atmosphere, browse stalls and enjoy Christmas carols. Visitors can feast on hearty food and quench their thirst with local drinks from vendors while enjoying local souvenirs and art. Check latest opening details here.
Brno Christmas Markets. The second largest city in the Czech Republic, each of the 4 usual markets in Brno has a different daily programme. At Dominikanské Square try ice skating. At Zelný trh enjoy live music and food stalls selling various traditional Czech dishes such as potato pancakes and perogies. Enjoy shopping for gifts or festive foods on Moravské Sq and Náměstí Svobody.
Olomouc Christmas Markets
Christmas Market Karlovy Vary
Christmas Market in Český Krumlov
Advent Market in České Budějovice
If you're looking for festive food treats to enjoy at the Christmas events in the Czech Republic, there will be chimney cake but also look out for trdelnik, a delicious rolled pastry that can be filled with whipped cream, sprinkled with sugar and walnuts. My children absolutely adored the sweet offerings and fairytale atmosphere in Prague.
Christmas Markets in Ireland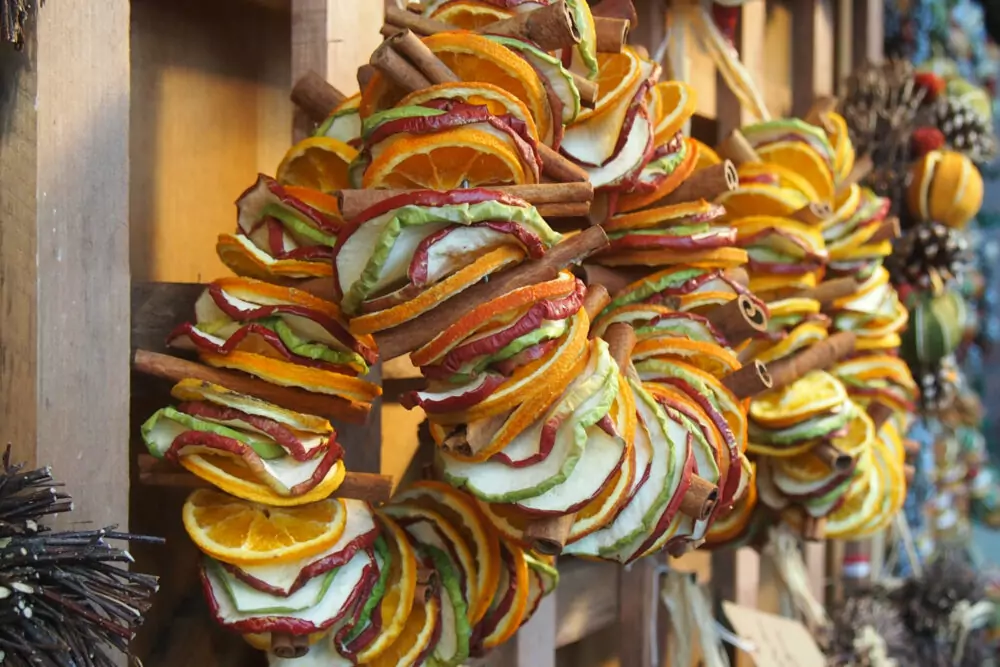 Several festive Christmastime markets await your arrival in Ireland where you can enjoy both food and fun alike while waiting for Santa Claus to arrive. Experience jaw-dropping views by horse and carriage at Dublins castle or while exploring one of many delicious varieties at Kilkenny Market.
The Galway Christmas Markets
Dublin's Christmas at the Castle
Glow, Cork
Milk Market Limerick
Winterval Waterford
Yulefest Kilkenny
Christmas Markets in Switzerland
Switzerland can look like a scene from a Christmas Card at any time of year so enjoying the Holiday Season in Switzerland is pretty much a winter break dream. Just know that Switzerland is never going to be cheap, it's an expensive part of the world, not just Europe.
Geneva Christmas Market
Zurich Christmas Markets
Bern Christmas Markets
Basel Christmas Market
Lucerne Christmas Markets.
Montreux Christmas Market
Christmas Markets in Portugal
If you'd like your Christmas markets to be a little warmer while still enjoying the European festive atmosphere, head south, to Portugal. You may even find yourself getting a bit of sunshine. In Portuguese Christmas markets expect food, toys, ornaments, and gifts for this special family time. You will see many Nativity scenes in Portugal some with live actors playing Mary, Joseph, and the wise men. We've also seen this in the UK occasionally.
Lisbon Christmas Markets – A warmer option.
Parque Eduardo VII Winter Wonderland Lisbon
Obidos Vila Natal near Lisbon
Vila Vita Christmas Market, the Algarve
Christmas Markets in Austria
The Christmastime markets of Austria are an enchanting experience for those seeking a romantic escape. The lights from the vendor stalls and shops glint off snow-covered eaves, festive treats tempt visitors to indulge in holiday cheer, and ice skating on frozen lakes is pure wintertime magic. Find out more about Austrian Christmas Markets here at the official Austria website.
Vienna Christmas Market
Salzburg Christmas Market
Christmas market-Old Town Innsbruck
Advent in Linz
Christmas Market Klagenfurt
Christmas Markets in Spain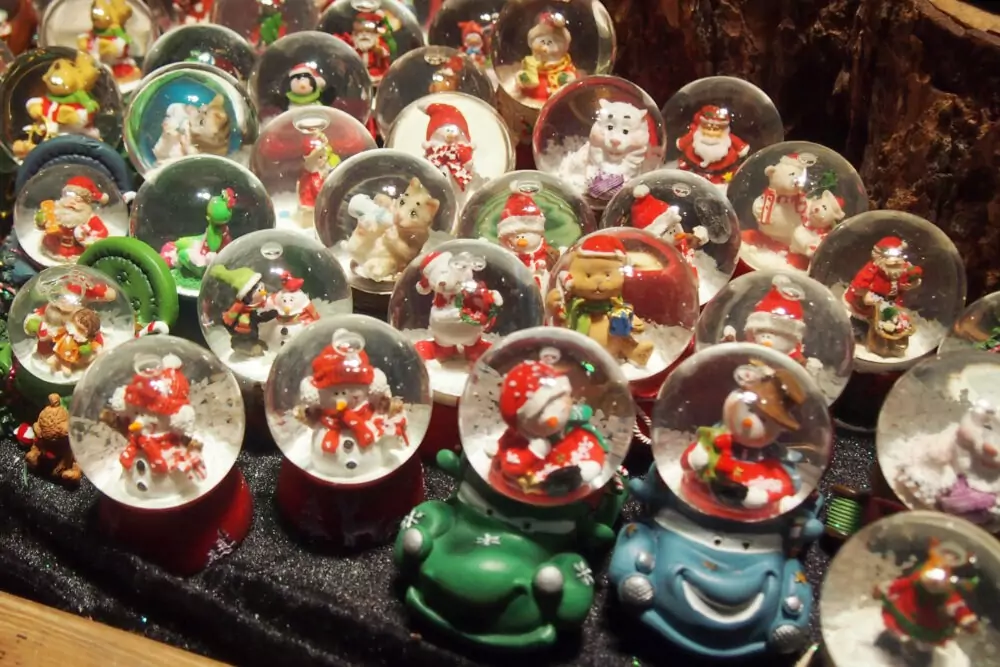 Spain is known for their excellent Christmas traditions such as turrón, El Gordo lottery tickets, and extravagant Nativity scenes. This year's markets featured a wide variety of holiday sweets to choose from including chocolate-covered cherries dipped in white or dark chocolate; mini-turrones stuffed with pistachios, almonds, or hazelnuts topped with powdered sugar; chestnut cake sandwiches dusted generously with confectioners' sugar (or not); almond brittle cookies rolled into these large rosquillas that are then glazed heavily in the best milk caramel sauce you've ever had!
The most famous tradition however has to be caganer figurines which depict people taking care of business while surrounded by gifts they didn't purchase themselves.
The Fira de Santa Llúcia is the most anticipated and popular art event in Barcelona every December.
It's a perfect opportunity to explore all of Catalonia's finest handcrafted goods, including pottery, leather items, wood-carving ornaments, and more at this lively open-air market full of Christmas cheer!
Christmas Markets in Belgium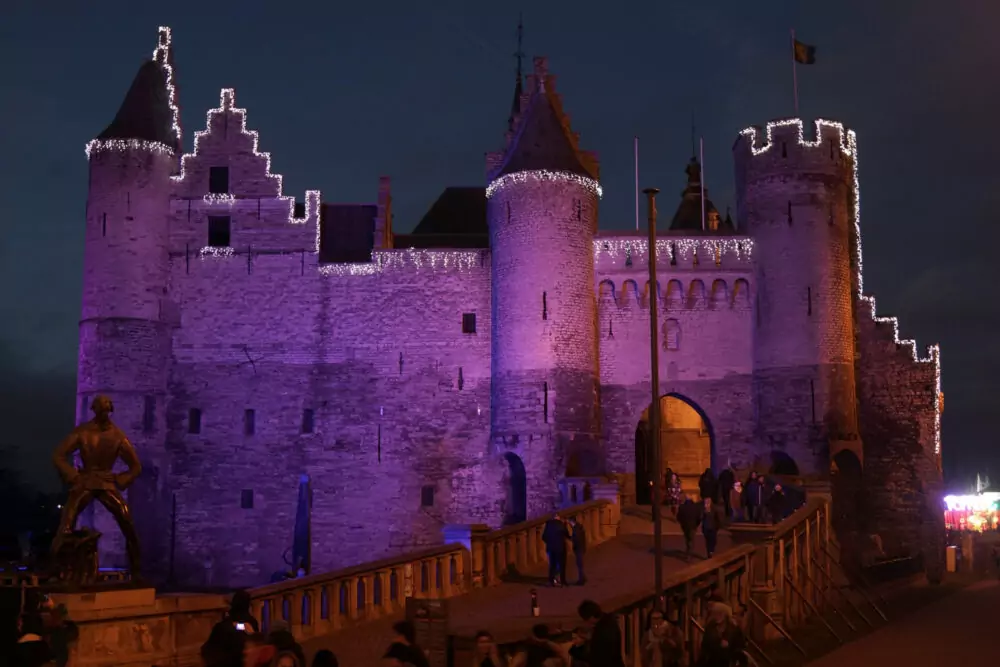 The first Christmas market in mainland Europe that I ever visited, was in Belgium, and so was the second. For me, growing up in the UK, Bruges was the archetypal romantic Christmas location, a picture-perfect greetings card of a market in this ancient center. I took my baby here and well remember him catching fat snowflakes on his tongue as we browsed the Christmas stalls.
Some of the best Christmas markets in Belgium are in our list below.
Bruges Christmas Market
Winter Wonders, Brussels
Christmas Village of Liège
Winter in Antwerp
Winter in Ostend
European Christmas Markets & Winter Breaks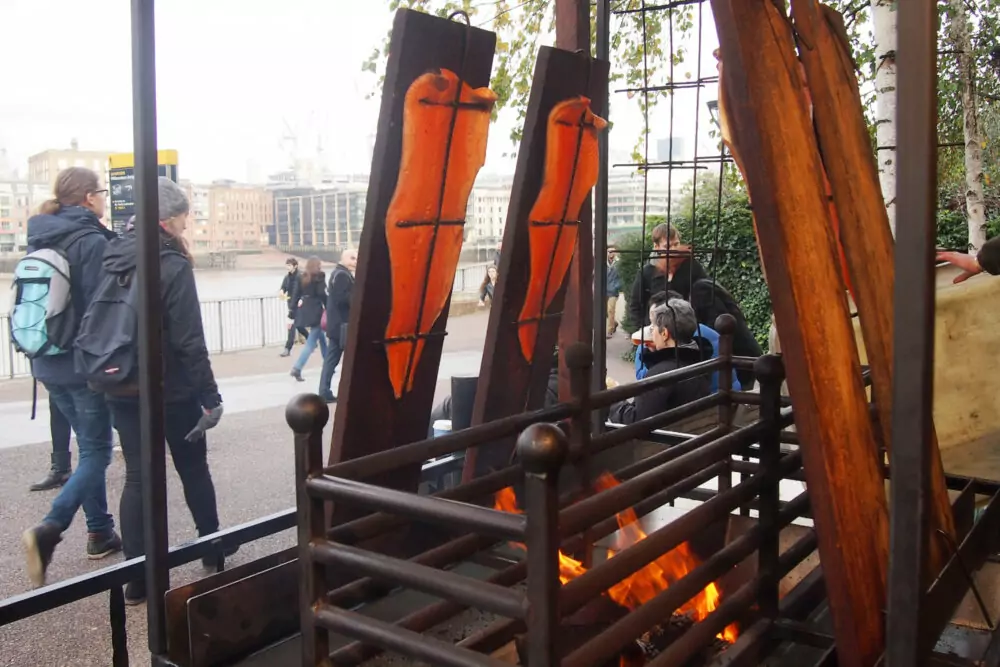 So what do you think? Will this be your year to take a winter break to enjoy holiday festivities in Europe? If not, maybe next year will be easier. It's certainly a bucket-list item for many of us and justifiably so. Maybe you could combine the festive markets with a trip to Lapland to meet Santa? Which of these countries in Europe do you think you'll be visiting to enjoy your best Christmas ever?
If you'd like to hire a car during your stay, use this car rental comparison tool to find the best deal!

We also suggest you take a look at this company to get a quote for all kinds of the more tricky adventure or extended travel insurance.

Try Stayz / VRBO for an alternative way to find rentals on homes/apartments/condos in any country!