This post may contain affiliate links.
Ah, the City of Love. The land of decadent food and free flowing wine, legendary cheeses, and world-class art, where lovers feel free to express themselves openly in parks and cafes any time of night or day. Paris is truly the romance capital of the world, but it's also a fabulous place to vacation with your children. When it comes to finding plenty to do in Paris that everyone in your family can all enjoy, the opportunities seem endless. However, finding a place to stay where you all feel welcome, safe, and well-cared-for can present a bit of a challenge.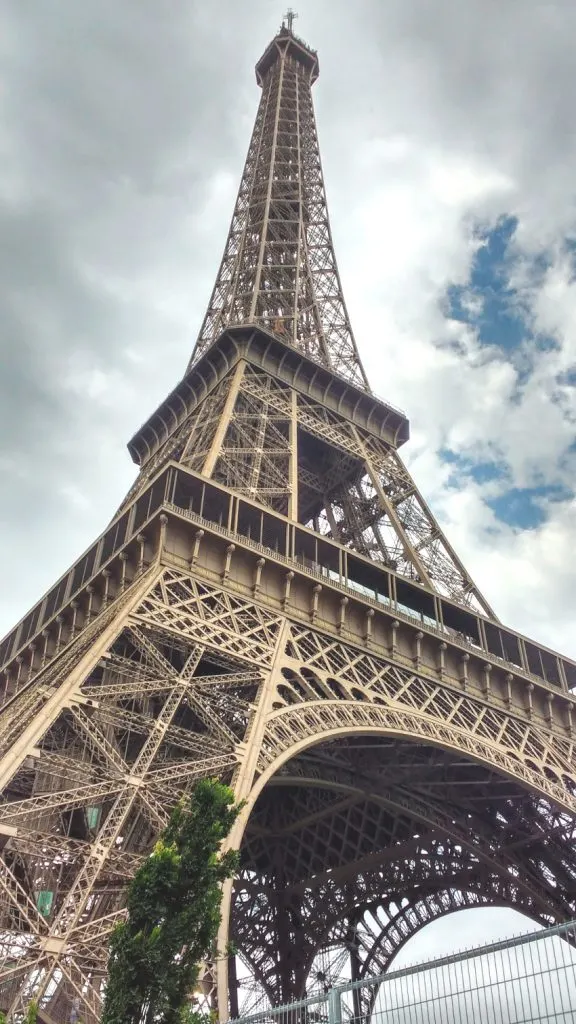 Thankfully, it's a challenge that is getting easier to overcome all the time, as the French hospitality industry continues to further embrace the traveling family. Excellent hotels that make room for children do exist in Paris, and here are six of the best.
May we also suggest you look into vacation homes in Paris too? This site, Plum Guide, list some of the very best apartments and homes Paris has to offer, each one quality tested. But check out the hotels below too!
Information on this page is personal opinion. Please check all information at the time of booking as hotels can and do change their terms, rates and facilities.
Hotel Le Bristol
One of the most esteemed and luxurious hotels in all of Paris, Hotel Le Bristol, is also one of the most kid-friendly hotels you'll find anywhere. Upon check-in, children are given their own stuffed animal, and there's a kids' club at the hotel that's located just off the spa, so parents and children can feel simultaneously pampered and indulged. There are scheduled events like scavenger hunts that help expend youthful energy, and the hotel also has a pool and a resident cat — two extras that almost all children adore.
---
Les Jardins de la Villa
This small, boutique hotel has 33 rooms that are on the large side by Parisian standards, which helps make family vacations more enjoyable, especially after your transatlantic flight. Each room also comes with free on-demand movies, free Wi-Fi, and a Nespresso machine. Children under 12 are allowed to stay in the hotel for free, and you can also request baby cots, baby monitors, changing mats, and nightlights upon check-in, which will make your packing a lot easier. The concierge is also adept at arranging for babysitting services, so you and your partner can enjoy a night out in Paris, while the kids stay put in the hotel room and watch movies under the watchful eye of a skilled care provider.
---
Four Seasons Hotel George V
Another luxury hotel, the Four Seasons Hotel George V doesn't just provide top-notch accommodations; their service and staff are also professional, warm, and very kind to children. Your kids can enjoy the swimming pool, kiddy bathrobes, and complimentary baby food. As a bonus, your children also eat for free at the hotel's restaurants. There's a Family Recreation Manager on staff to help you plan your stay, so you can all be happy with the itinerary.
---
Timhotel Le Louvre
A budget hotel that's near the Louvre, Timhotel Le Louvre doesn't provide much by way of bells and whistles, but it's location and friendly staff allow the family traveling on a budget to feel well-cared for, while enjoying a good location. The rooms are small, but they won't require you to sleep on top of one another, and no one will scold your children if they run exuberantly down the hallway.
---
Hotel Montalembert
While this hotel doesn't rank high in baby-friendly features, it goes the extra mile for children and parents by including child-sized bathrobes and slippers for youngsters to enjoy, and they dole out teddy bears, too. Room service has a kid-friendly section, and the hotel will even arrange for an in-room sitter to watch your little ones while you and your partner dine in the hotel restaurant.
---
Esprit Saint Germaine
Boasting a tremendous location that includes the Luxembourg Gardens — one of Paris's best family-friendly treats — this cozy 28-room hotel is in one of the best parts of Paris. Small and intimate, the Esprit Saint Germaine still manages to provide a few connecting rooms and suites, so families can have a little bit of elbow room without being completely separated. Friendly, knowledgeable staff treat everyone — regardless of age — with great respect and kindness. While there aren't the amenities that some of the more high-dollar hotels provide, Esprit still ensures a great experience for you and your family.
---
So, go ahead and take the kids to Paris. At any one of these fine hotels, you'll get the rest and downtime you need, and your children will feel wanted and important.
If you'd like to hire a car during your stay, use this car rental comparison tool to find the best deal!

We also suggest you take a look at this company to get a quote for all kinds of the more tricky adventure or extended travel insurance.

Try Stayz / VRBO for an alternative way to find rentals on homes/apartments/condos in any country!