Last Updated 15/02/2022.
Richmond London, in England, is a pretty Thames-side town with stately architecture, passing rowers, great shops and dining, along with easy access to central London. It is a place well worth visiting and a good place to live. Living in Richmond Upon Thames, UK, on and off since 2001 has given us fantastic opportunities, good friends, and wonderful experiences. We've usually spent summer here, as tourists or visitors, but don't think I'm a fair-weather Londoner. I love the UK in all her seasons, autumn in particular. This post is about Richmond London, living in Richmond, things to do for residents and visitors, transport connections, lifestyle, and why we love living in and visiting Richmond Upon Thames.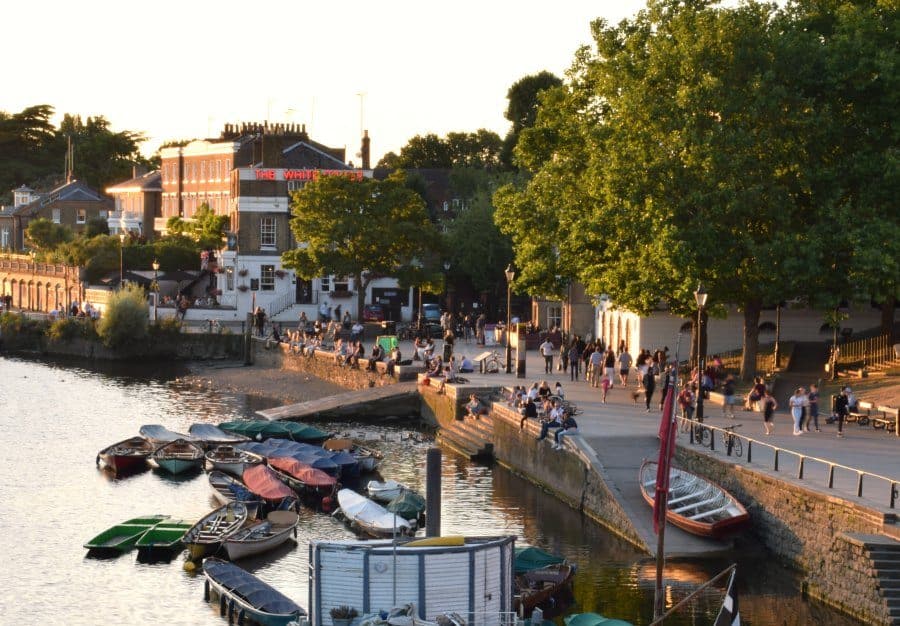 Richmond London
Richmond is generally considered to be "posh" and is one of the most affluent areas of London. It has some of the most expensive real-estate of the boroughs on the outskirts of London and you'll often rub shoulders with celebrities and millionaires in the supermarkets here.
Interestingly, Richmond is mostly in north London, Richmond Bridge is the crossing to South London.
Richmond Upon Thames is in the county of Surrey, very close to the Middlesex border, and is considered to be in Greater London. It has its own tube station, it's on the London Underground map at the very end of the District Line.
Living in Richmond
We already have a post on Living in Twickenham, Twickenham is on the other side of the river, it's where my children were born and we've alternated over the years between living in Twickenham and more-expensive Richmond.
To me, the two are almost interchangeable, although the closer to the river and parks the better. There's something about being close to water or green spaces that does us all good.
Richmond is broadly more expensive than neighbouring Twickenham or St Margarets, but there are bargains to be found.
For us, as a young family, Twickenham was more affordable but we'd prefer to be as close to Richmond as possible.
There are plenty of things to do in and near Richmond with kids, including indoor play centers and dozens of outdoor parks and playgrounds.
Things to Do in Richmond London
Our short video, below, illustrates some of the things to do in Richmond London and things to see nearby.
Shopping and Dining in Richmond
We have reasonably sized supermarkets in Richmond, including (at time of writing) Tesco and Waitrose. Local foodies are kept more than happy with the weekend farmers' market and various speciality British food shops.
A medium-sized Marks and Spencer on the main street has the usual high-quality prepared food. As does Waitrose.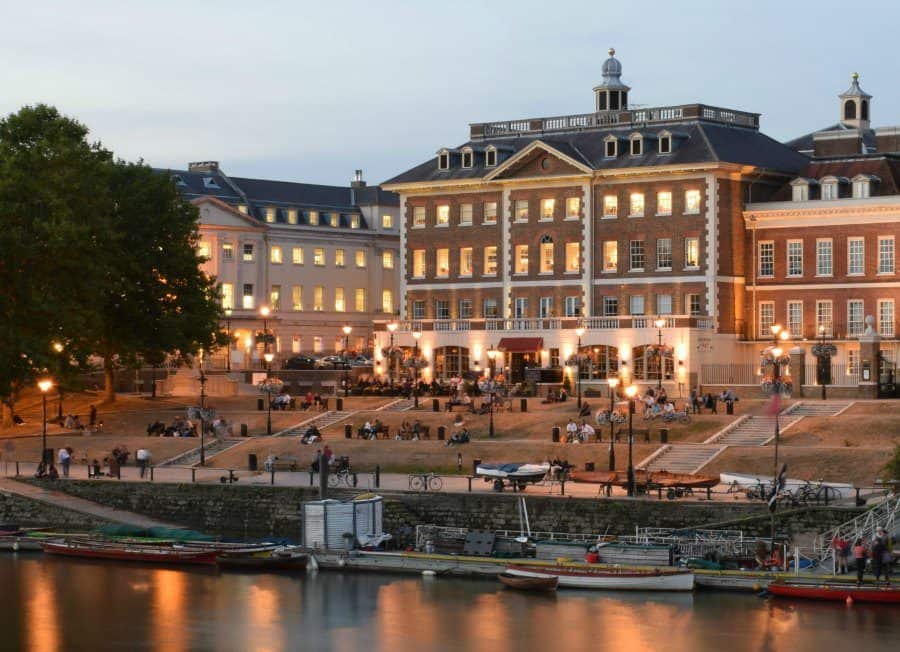 Clothes shops from Top Shop to the ultra-expensive, line the high street along with stationers, newsagents, abundant jewellers, and many coffee choices.
Historically Richmond is famous for jewellers and our family line goes back to this industry.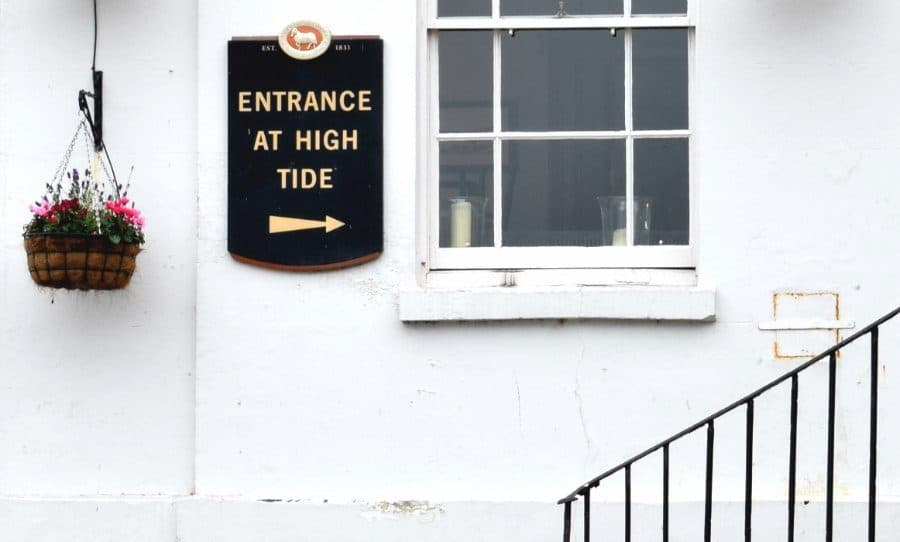 Parks and Open Spaces
There is an abundance of nature and natural places in and around Richmond, stretching along the river and up Richmond Hill to the park. You can observe beautiful wild swans and other water birds as you stroll along her banks.
Walk up Richmond Hill and you wouldn't even know you're in London.
The River Thames
Locals and tourists can stroll along the Thames in either direction. Indeed, they can hire small rowing boats or stand up paddleboards, or compete in competitive rowing.
Motorised pleasure boats and river cruises also use these waters.
People fish in the Thames near Richmond and we've even seen people swimming in its waters. It's probably best not to!
Richmond Park
Richmond Park is well worth visiting, a woodland and open grass oasis where red and fallow deer roam freely. This is a great spot for runners and cyclists to exercise and Park Run normally happens here.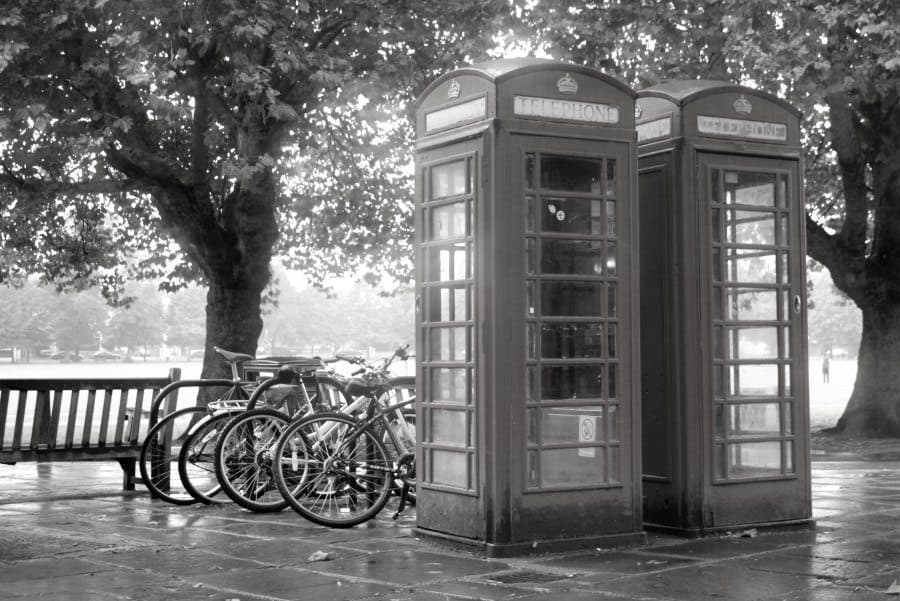 Richmond Park is a Mecca for cyclists, runners, and dog walkers on weekends. My kids would come up here to play in the snow and ice of winter, there are kids playgrounds and walking in Richmond Park is a family-friendly activity.
In places, you can get a great view of the city of London from Richmond Park. You can see The London Eye at the same time as enjoying the red and fallow deer.
In the center of Richmond, The Green plays host to cricket matches, and summer workers enjoying picnic lunches.
In the Middle Ages, the scene was quite different as jousters from Richmond Palace competed. I wonder what they would have made of the fine buildings and welcoming pubs that surround Richmond Green today?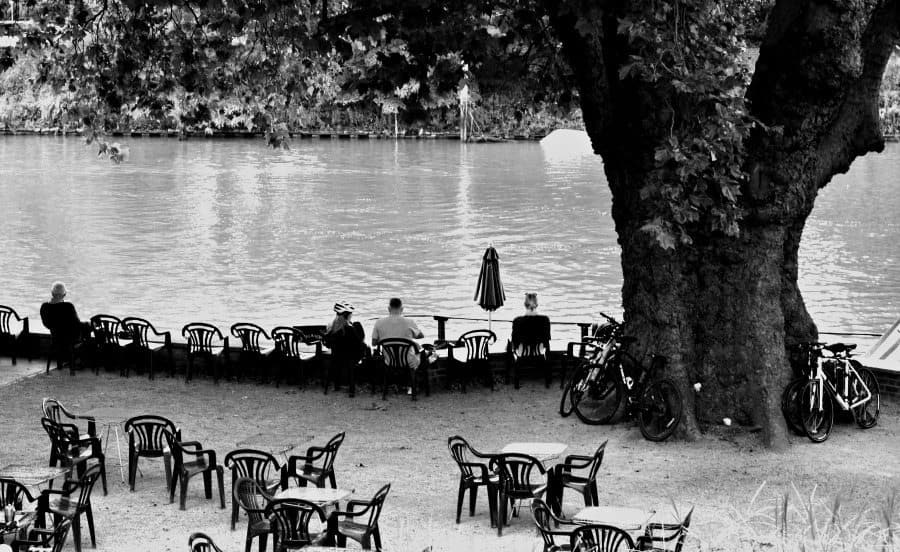 Housing Costs in Richmond
Richmond is not a cheap place to live by any stretch of the imagination. It's a highly desirable premium housing area with excellent access to London, being on the end of the District Line. Housing is expensive.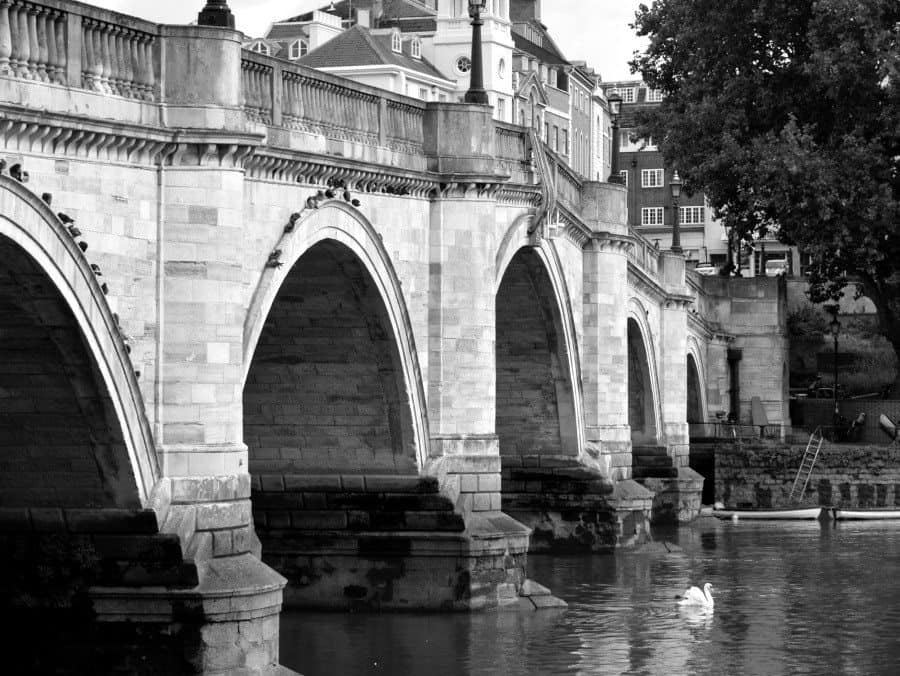 To give you an idea of housing costs in Richmond, we recently rented a 2 bedroom AirBnb Apartment for £65/night and considered that an incredible bargain. That's cheaper than our previous 1 bedroom flat Rental in East Twickenham, on the Richmond border and of course, that was a long-term rental and didn't include utilities or wifi.
You would probably struggle to buy any sort of small house or flat for under half a million pounds in this area. We really regret selling our house here back in 2007.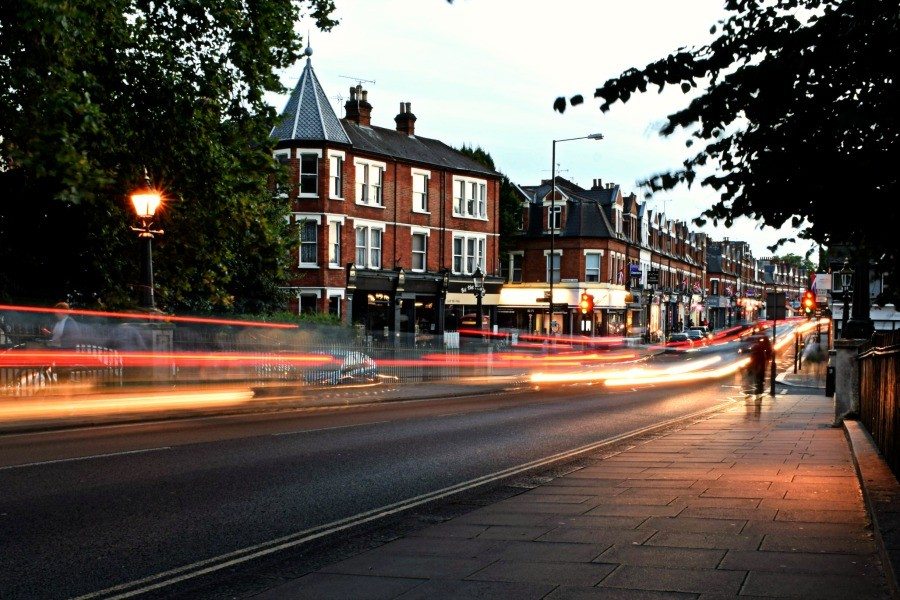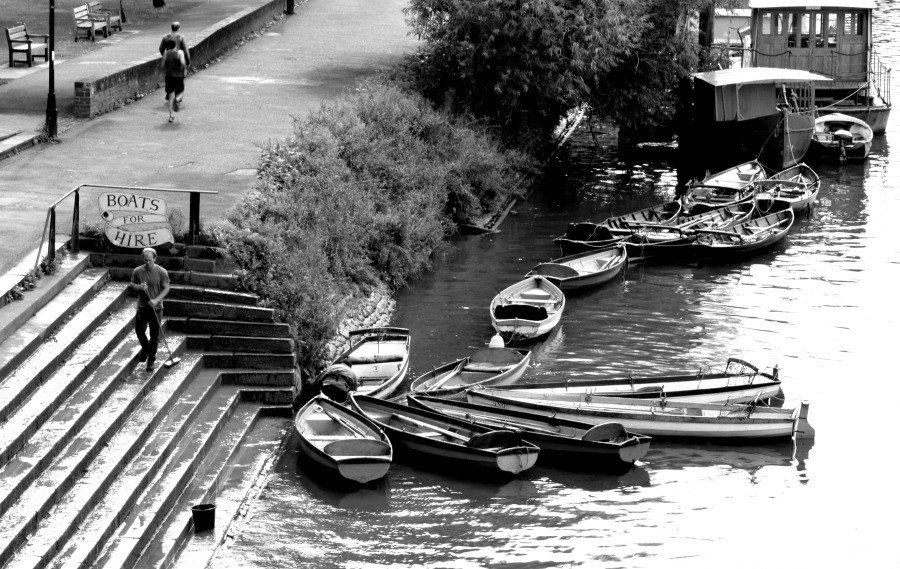 Visiting Richmond, London, and Surrounding Areas
Richmond isn't just a great place to live, it's also a good spot for a weekend break or short holiday. If you plan to travel into Central London every day, you can do so by tube train or bus.
However, do factor in the time this takes. Many people commute to work in central London from Richmond, we did.
It's also possible to commute to the centre of London from Twickenham, Middlesex. Twickenham has train stations, but the journey is easier, we think, having done both, from Richmond.
Our playlist, below, gives you more information on Twickenham, London, and places of interest nearby. Most of these are great things to do from Richmond with kids.
Things to Do and See Near Richmond
The Royal Botanic Gardens at Kew
Richmond Park
Isabella Plantation
Ham House
Kew Palace
Teddington Lock
Richmond Theatre
The National Archives
The Poppy Factory
Twickenham Stadium
The Tata Sculpture Park
The Museum of Richmond
Ham Polo Club
Stand Up Paddle Boarding on the Thames
Kayaking
Rowing
Boat trips
Row Boat Hire
Horse Riding
Teddington Swimming Baths
Royal Mid-Surrey Golf Club
Hampton Court Palace (with ice rink at Christmas usually)
There are usually Christmas Markets in Twickenham, but the big Christmas Markets in London are easy to access.
Good dining, fish and chips, restaurants, and pubs.
Kew and Kew Gardens
Kew is very close to Richmond and can be reached by bus or car. Kew Gardens is London's magnificent botanical collection and makes a wonderful day trip in west London. It's particularly good with small children and family season passes can be a bargain, cutting admission costs for regular visitors. In December there are usually special Christmas events at Kew and Kew village is very picturesque.
Are you looking for more information on London, the UK or England? We have posts on most London attractions including a comprehensive guide to London with kids. If you're looking for Budget Travel Tips for London we have that too. Check out our UK Travel Blog and guide for more topics.
I've taken this pause in our travels to fully enjoy London and Richmond Upon Thames. The pace here can almost be sleepy if you let it be. We no longer have to take part in the crazy daily commute into the city, we did that for years from Richmond. These days we enjoy the privilege of working from home and our children do school from home. There is no better way to enjoy Richmond and the beautiful River Thames.