This post may contain affiliate links.
Life has gone full circle and here we are living in Twickenham again, on the outskirts of London. It's where our kids were born and where we bought our first homes before emigrating to tropical North Queensland. I have to say I'm quite happy with that, it's a nice place to call home and within easy striking distance of London for big, fun days out. Without all the details of where we're living and what it's costing us, (that's for another post) I thought I'd give you a quick tour of Twickenham, one of several places around the world we call home.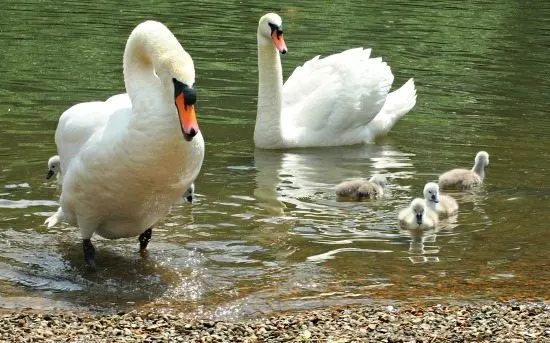 Twickenham is in Middlesex and is a part of the outer London borough of Richmond Upon Thames. It is in South London.
All information on this page was accurate at the time of publication. It's possible that some businesses and facilities may have closed down in recent years.
Living in Twickenham
There are many advantages and Twickenham is justifiably popular particularly with new and young families.
Facilities are good, road connections also but it's that bit too far from Richmond to make hopping on the District Line easy.
Instead, we needed to use the overland lines for commutes into London and to take the children to the zoo or central London, it was often easier to take the car (and pay the congestion charge, or go on a Saturday or Sunday when it didn't apply).
There are so many things to do in London with kids that we were never short of adventures. Some thoughts on living in Twickenham, things to do and so on.
Is Twickenham Worth Visiting?
Most visitors to London and the UK probably don't visit Twickenham unless they are rugby-obsessed but Twickenham is worth visiting.
The Thames-side walks, old streets and buildings along the riverside are quite lovely.
Add to that good dining, a few interesting attractions like the sculpture park, Eel Pie Island, and a scattering of stately homes, and Twickenham could be a great place for a day trip or weekend away.
Eating and Drinking in Twickenham
We have more pubs and restaurants than you could even hope to try. There are beautiful old pubs, some with views of the Thames and a few more modern bars.
We have restaurants serving Thai, Indian, Vietnamese and many other cuisines.
Twickenham also has some great food stores, there are branches of the big chains and smaller specialist shops.
Sandy's Fishmongers is a thriving local business, a fish shop that on Saturdays, you will have to queue to enter.
Right across the main road is a butcher selling all the organic, grass-fed meats that are so popular these days. There are obviously a lot of foodies in Twickenham to support so many up-market food outlets.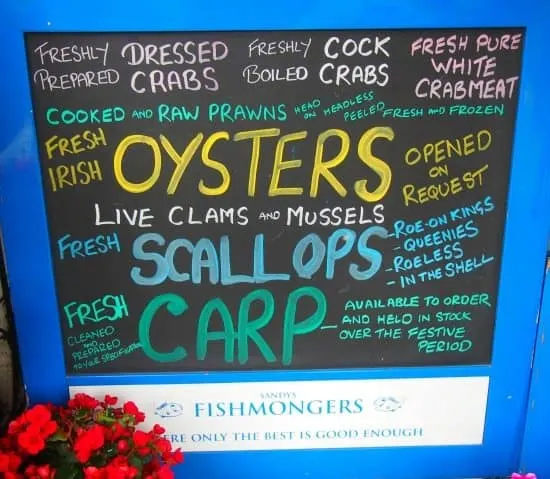 On Saturday morning Twickenham Farmer's Market brings us fresh produce, baked goods, flowers, and speciality meats, all from the local area.
If you miss the Saturday market, Richmond's Duckpond market, a short walk up the Thames, is open on Sundays.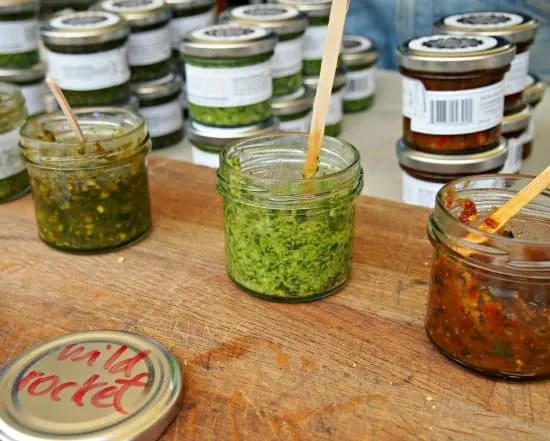 History in Twickenham
A Thames-side address was obviously as desirable in the past as it is today. We have several stately homes within walking distance.
Ham House, on the other side of the river, is accessible by a little family-run ferry and was one of the grandest Stuart houses in the country.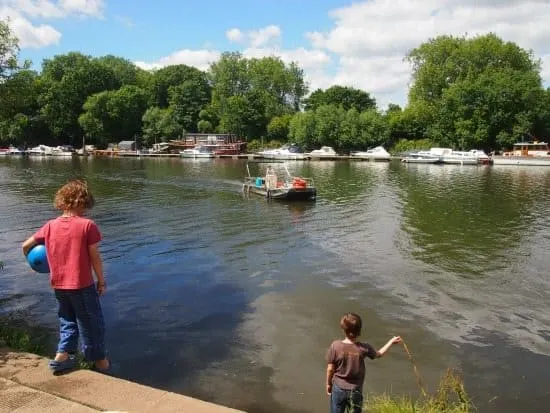 Ham House is run by the National Trust and we very much enjoyed our visit.
There were hands-on displays and a treasure hunt for the kids, along with the beautiful gardens and tea rooms making a great family day out.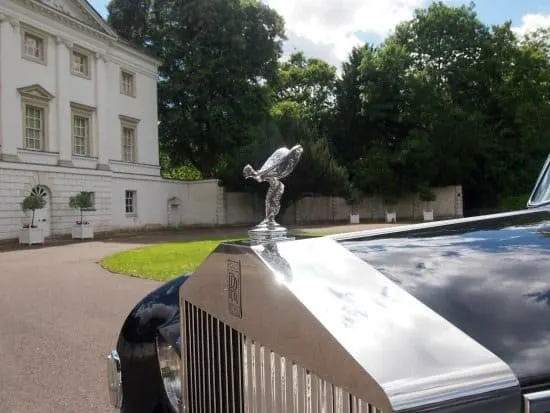 On the Twickenham side, we have Marble Hill House, Orleans House and York House with gardens, a gallery and the remarkable riverside sculpture garden belonging to York House.
Former resident Sir Ratan Tata, of the Indian motor vehicle company, had the oversized water nymphs and horses installed.
We can walk to all four houses mentioned here within 10 minutes.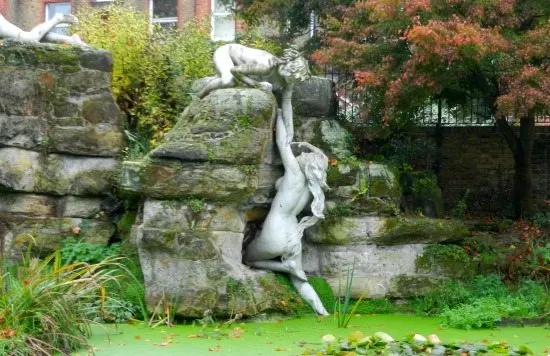 Other famous former residents include Alexander Pope, Turner and the Twining tea family.
Twickenham museum, near the river, is a small attraction, but free and informative, the staff gave us a lovely personal tour.
Location. Where is Twickenham and is it a Good Place to Live?
Living in Twickenham is considered highly desirable and house prices are high. At our end of town, we're closer to Richmond Upon Thames than Twickenham town centre.
We can walk here, to up-market Richmond, within 5 minutes. Or stroll into Twickenham for the library and the shops within 10.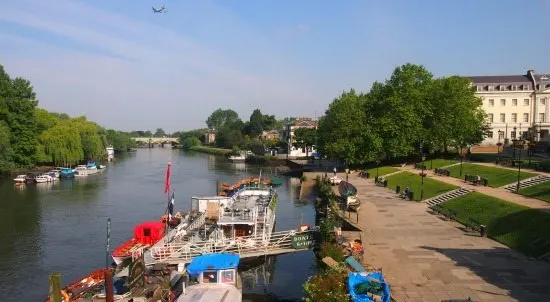 In another couple of minutes, we're on the District Line and heading for central London.
We can be at any of London's famous sites within an hour, train connections are superb and being at the end of the tube system is a big saver on transport costs compared to more out-lying locations..
Twickenham for Tourists
I'm not going to suggest that you particularly put Twickenham on your list of must-see places for the UK.
It's not going to compete with Stonehenge or the Avebury stone circles, but, if you're in the area, it's well worth a look.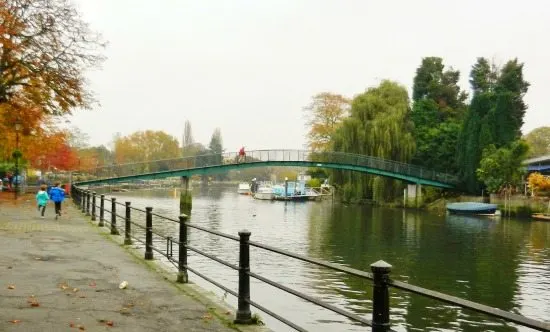 For sports fans, Twickenham Rugby Stadium offers tours of the iconic home base of English rugby, or a stroll by the river and a meal and a pint in one of our lovely old pubs may be more your scene.
Walk in the parks, feed the swans, admire the stately homes, let your children play in the great playgrounds, it's a perfect place to be.
Don't forget the checkout Eel Pie Island and some of our very good pubs!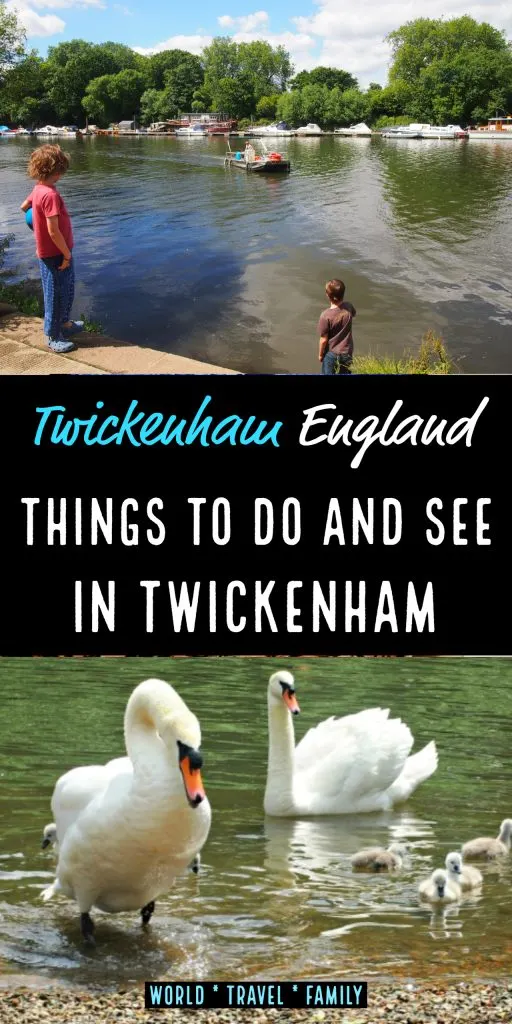 Where is Twickenham?
Twickenham is in England, UK. Twickenham lies south of the River Thames in the county of Middlesex. Twickenham is approximately 11 miles southwest of Central London.
Twickenham does have a train station, but no tube (London Underground) station of its own. The closest underground station is in Richmond Upon Thames.
Twickenham and East Twickenham are adjacent to Richmond, St Margarets and Strawberry Hill.
Kingston Upon Thames is nearby and has a large number of shops.
Public buses will take you to Twickenham easily from most of these areas. Ham is on the way to Twickenham from Kingston.
We think Twickenham is a lovely spot, if we didn't, we wouldn't live here as frequently as we do. It's becoming a habit! Both of my children were born in Twickenham. Both were home births, not far from Twickenham Green. We spent some very good years in Twickenham living in a flat and an Edwardian terraced home. For us, Twickenham was a very good place to live.
If you'd like to hire a car during your stay, use this car rental comparison tool to find the best deal!

We also suggest you take a look at this company to get a quote for all kinds of the more tricky adventure or extended travel insurance.

Try Stayz / VRBO for an alternative way to find rentals on homes/apartments/condos in any country!