This post may contain affiliate links.
Best areas of London to visit. London, a city to explore. The best parts of London to see, the most interesting and easy to visit, for history, culture, fun, or the arts. London has much to offer visitors.
Are you coming to London? I hope so. I've been lucky enough to live in London for eight years with kids and now for 8 months as a professional traveller. The best areas of London to visit, you may be unable to visit them all on your vacation, just take your pick of those that appeal to you most, the cool areas, the historic sites, the family neighborhoods, visit the parts of London that suit you and your family.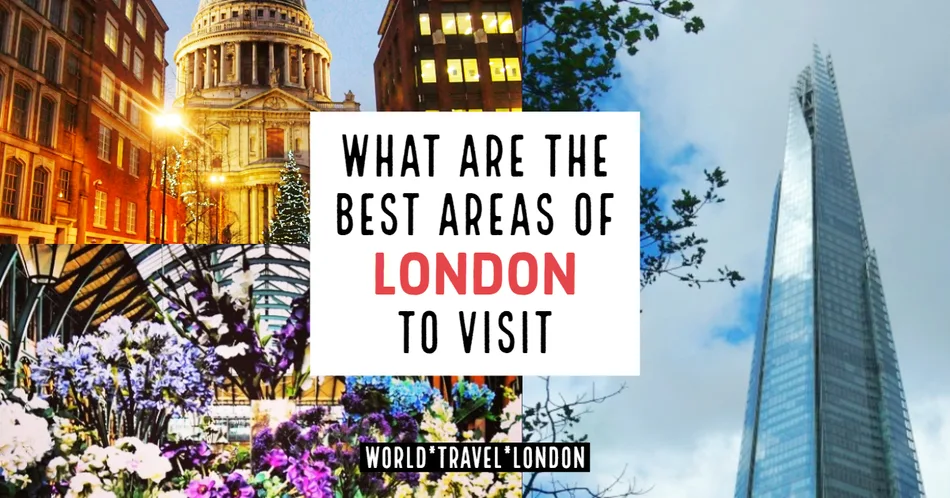 Accommodation in London is expensive, there's no sugaring that pill, but the good news is that Central London is small enough to walk around and, if you need it, public transport is good and cheap. Just avoid peak hours.
If you plan on visiting multiple paid attractions in London, then a London Pass will save you money. Buy one here with a best-price guarantee.
You can find good food in London at reasonable prices in supermarket outlets all over the city or in bargain buffet restaurants and snack shops.
You'll find many more posts on London on our site, it's a bit of a speciality of ours. Let's go with the best London areas to visit.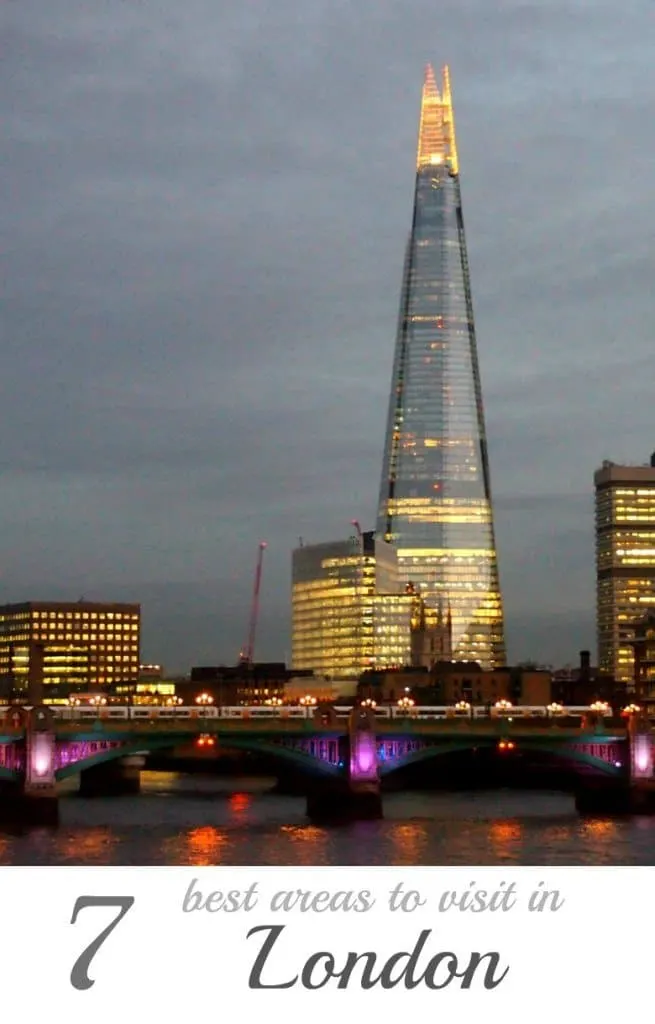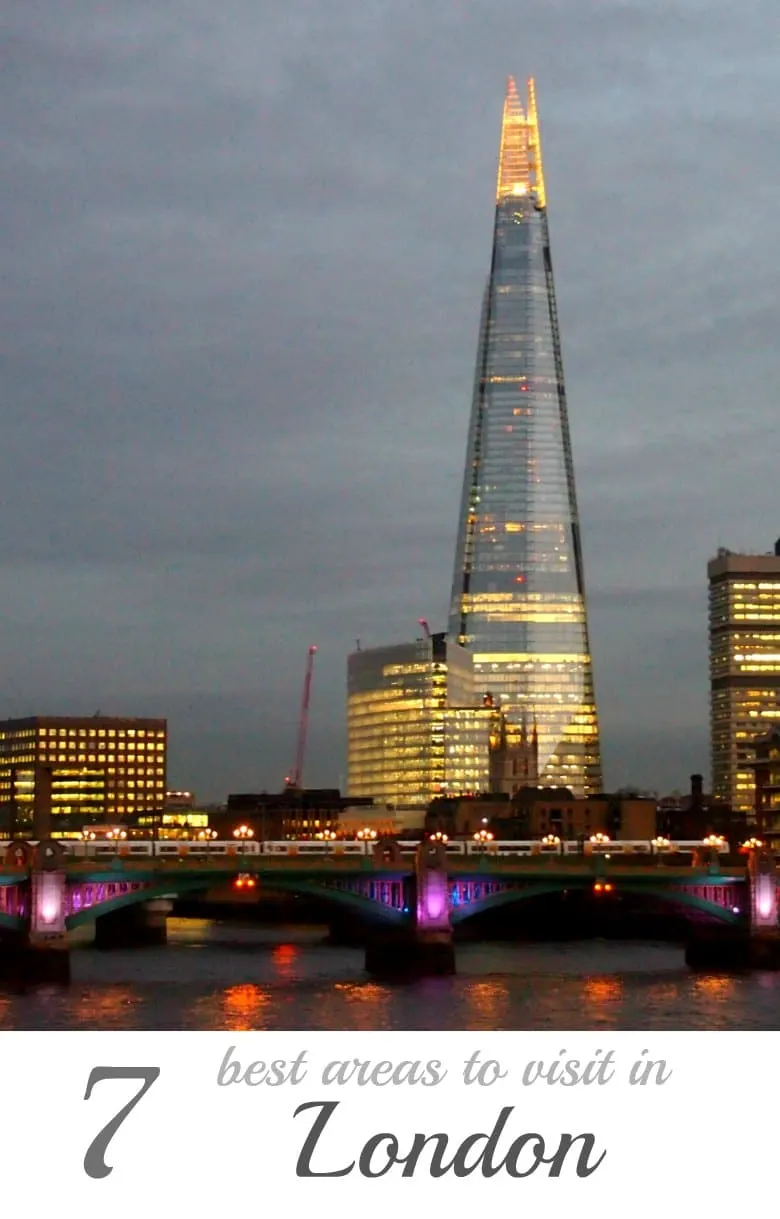 Best Areas of London to Visit
2020 changed the face of London, businesses closed, others opened. Always check that the places and attractions you plan to visit are still open. We give you websites to check, where possible.
Oxford Circus and Regent Street
Almost always our first stop in London, Oxford Circus is the heart of London's shopping district and a good place to start a walking tour. You'll find the huge flagship Top Shop (sadly closed, Ikea is a possible replacement) store here and just about every other high street store you could wish for further down Oxford Street.
If you walk along Regent St from the crossroads outside Oxford Circus tube station, you'll find kids' favourite Hamleys, billed as the finest toy shop in the world. If you have children or are a child at heart, don't miss it.
Further along Regent St you'll pass famous store Liberty, take a right near here for Carnaby St. Keep walking to the end of Regent St and you'll find yourself in Piccadilly Circus, pass on through for Leicester Square and Covent Garden
Covent Garden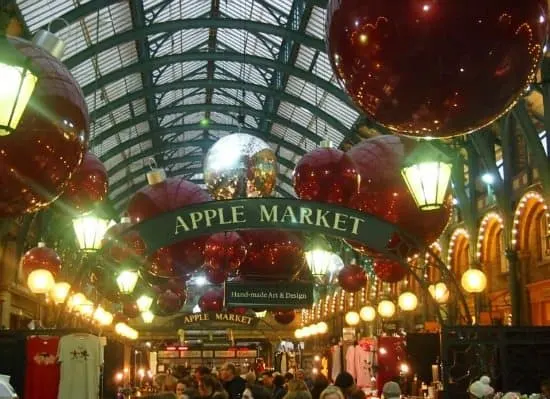 Covent Garden is a must-visit in London. Take a walk, browse the shops, smile at the street performers who line the walkway down to the piazza, stop to watch a longer piece of street art, or listen to the classical musicians and opera singers in the below-street level.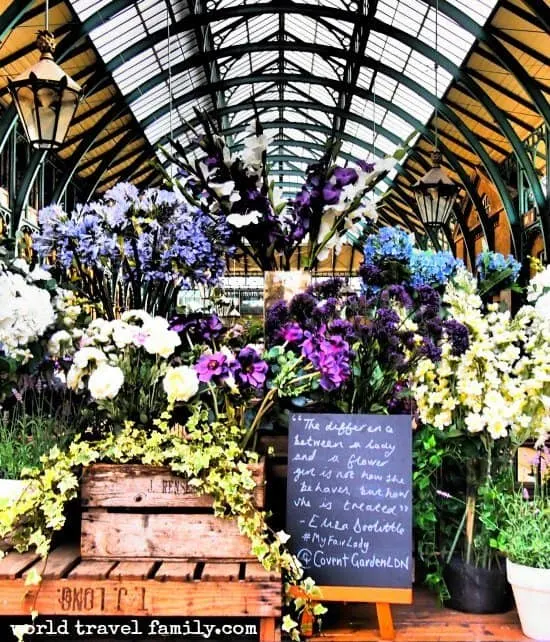 Near Covent Garden is Neal's Yard, a tiny brightly coloured oasis, stroll through or stop for a coffee in one of the cool cafés.
Trafalgar Square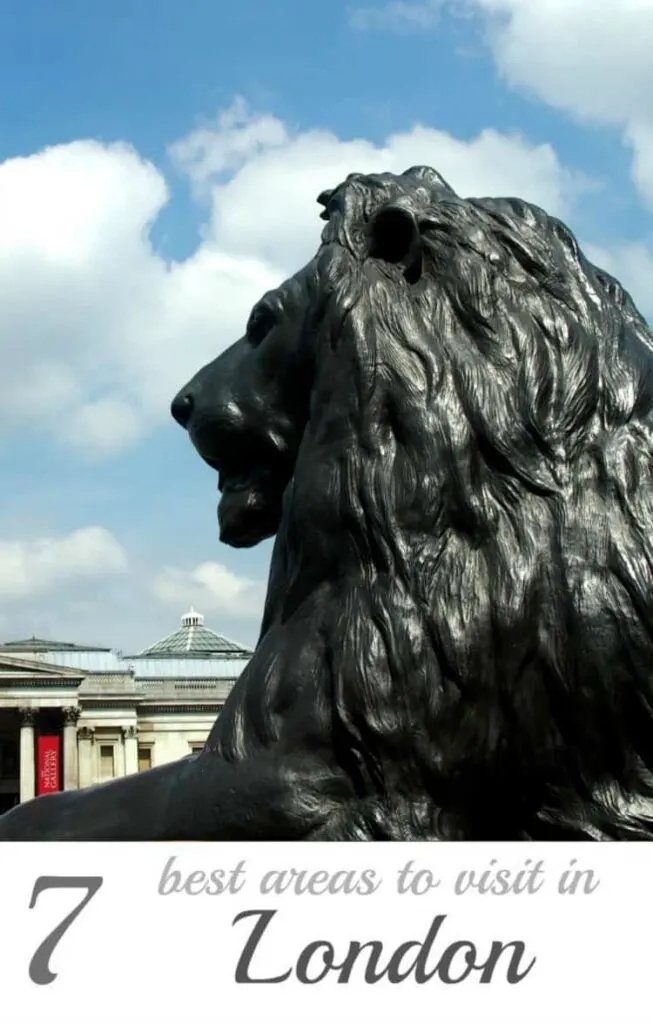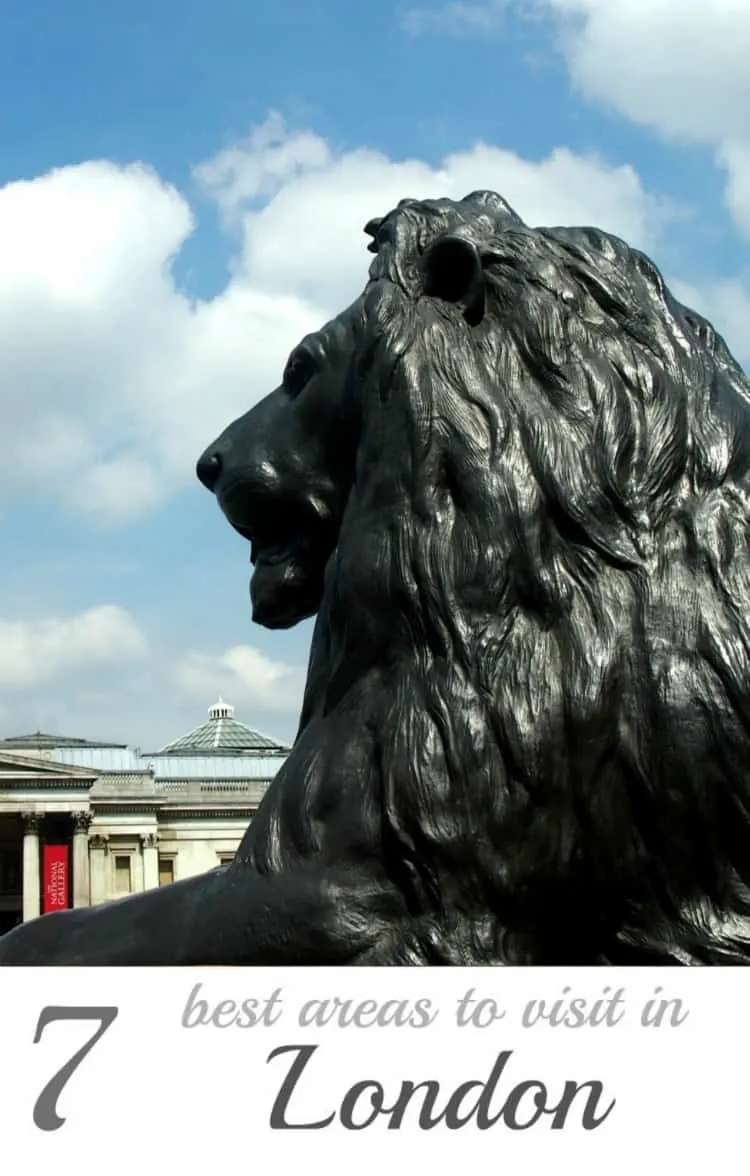 The geographical dead centre of London, everybody has to visit Trafalgar Square on their London vacation or trip.
Take a look at Nelson on his column, let the kids climb on the lions designed by Lancier, (the rear half was modelled on his dog after his real, dead, lion model decomposed too heavily), and the resident art installation, currently (at time of writing) a blue chicken.
Peruse the street artists and performers to the rear of the square and maybe visit the art galleries here.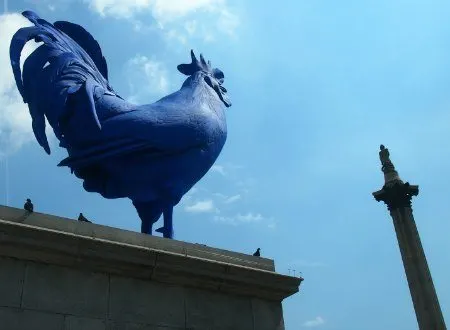 Don't miss the National Gallery if you love classical international art (click through for our post on visiting this incredible art resource), it stands majestically at the back of Trafalgar Square. It's free (donation suggested) so even if you only have five minutes you may be able to pop in to see Van Gogh's Sunflowers.
If you have longer take a free guided tour, we recommend these tours highly to get more out of your visit. Or buy an adult or kids' audio guide. The steps of The National Gallery are a great spot to take photos from.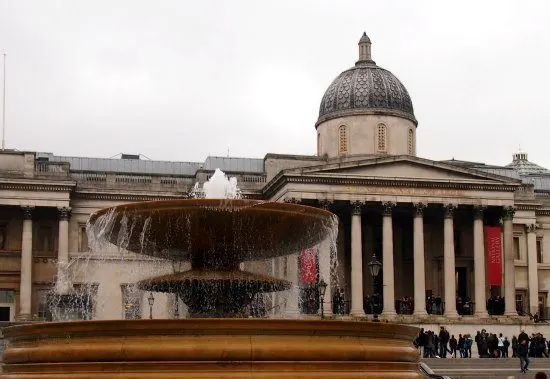 The pigeons are depleted, no feeding allowed, paddling in the fountains is banned too, but climbing on the lions was still OK with everyone the last time we were there.
The South Bank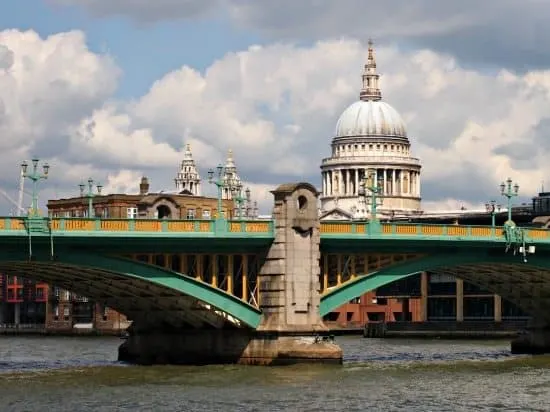 It's wonderful on the South Bank. The views of the Houses of Parliament, St Paul's and London's most famous bridges are magnificent but there are dozens of attractions and things to do on this side of the river.
Walking from the Big Ben end you will pass The London Dungeons, London Aquarium, London Eye, South Bank Centre, Tate Modern, Millennium (bouncy or Death Eater's) Bridge, Shakespeare's Globe, The Golden Hind, the Original Clink (prison) Museum, Winchester Cathedral and old Bishops Palace before arriving at historic Borough Market beneath London Bridge.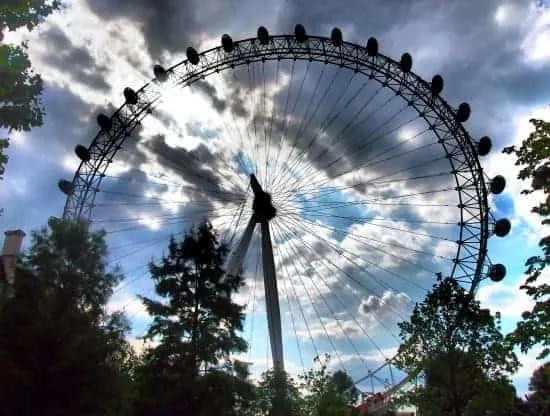 Keep walking further for City Hall, Boris's office and Tower Bridge, which you can use to cross back to the other side of the Thames and the magnificent Tower of London. The Tower is a great family day out and one we recommend highly, although we haven't posted about it just yet.
You can get more information on visiting this London Icon on the Official Tower of London website.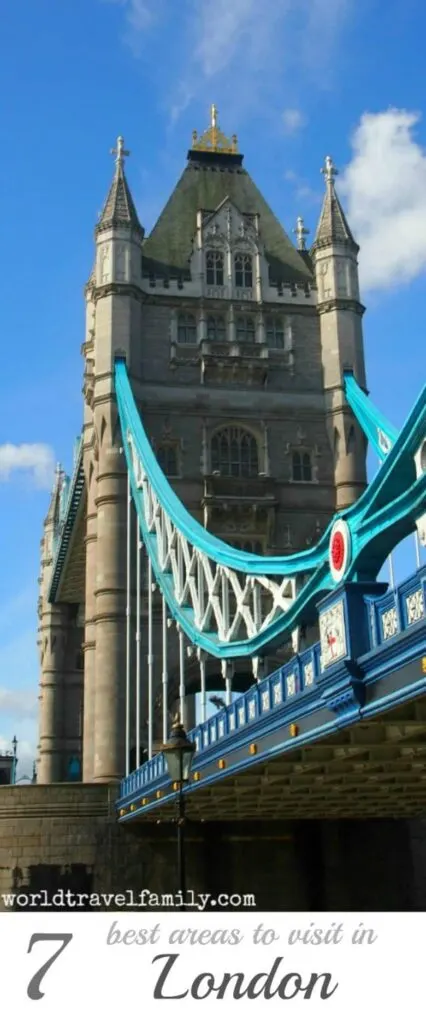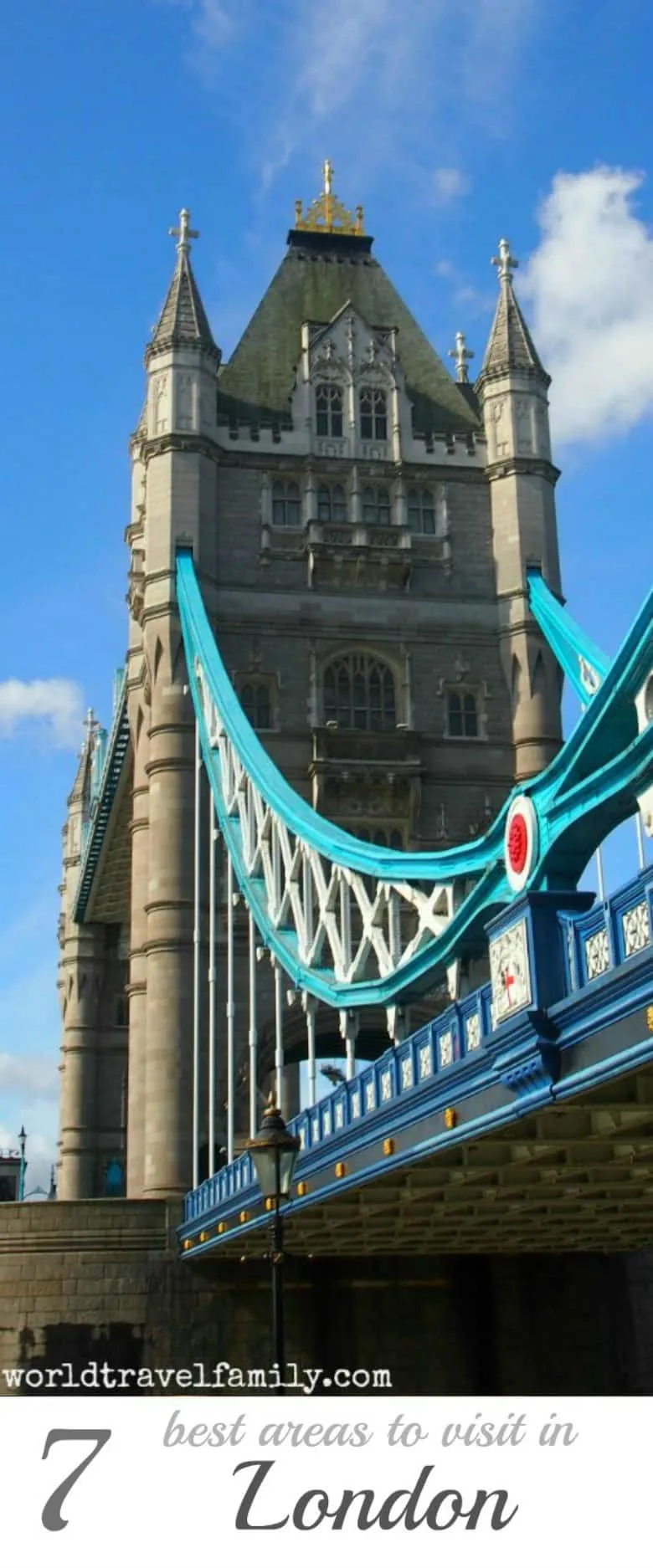 Aside from the big attractions, the South Bank is just a lovely place to be. Musicians, dancers and street performers are stationed along the Thames and cool cafes, restaurants or historic pubs make perfect places to break up your walk.
There is a wonderful playground for the kids just behind the London Eye and a sand play area further down the Thames, just before the South Bank Centre.
In London at Christmas the South Bank is buzzing with food and craft stalls as one of the bigger Christmas Markets sets up outside the Tate Modern.
In summer the RSPB had a stall outside the old Power Station with quality telescopes for visitors to take a look at the resident peregrine falcons, the kids loved seeing them.
South Kensington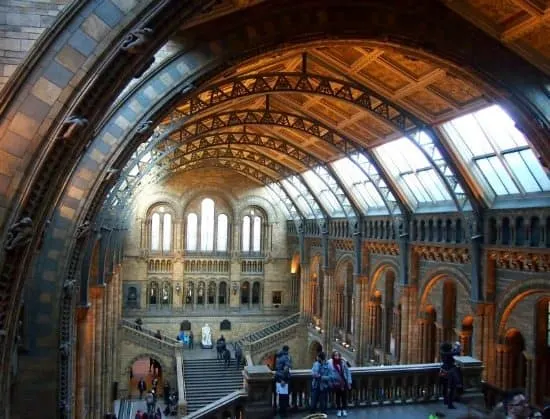 This is where you'll find the big 3 museums, The Natural History Museum, The Science Museum and the V&A, admission is thankfully free still, a donation is suggested. This could change at any time, depending on the UK government.
In recent years it has become necessary to book a time slot for these museums at peak times. You can do this via their websites. If the museum is busy and you haven't booked, you may not get in.
These museums usually have special exhibitions for which you need to pay and sometimes book a time slot. Check their websites for the latest information.
If I had to choose just one of these London museums with kids or for adult visitors, it would be the Natural History Museum, in part, for its architecture. If you have time try to visit all three.
All three museums are vast and you could easily spend days exploring and visiting multiple times as we have.
South Kensington tube station is one of the busiest in London as families and school groups pour off the trains to visit the museums, try to avoid peak times and school holidays.
South Kensington isn't far from Kensington Park and Hyde Park (they are joined), Kensington Palace, the Albert Memorial and Albert Hall if you'd like a walk. The Diana memorial playground (it's magical, but busy) and Diana Memorial Fountain are in Kensington Park.
Greenwich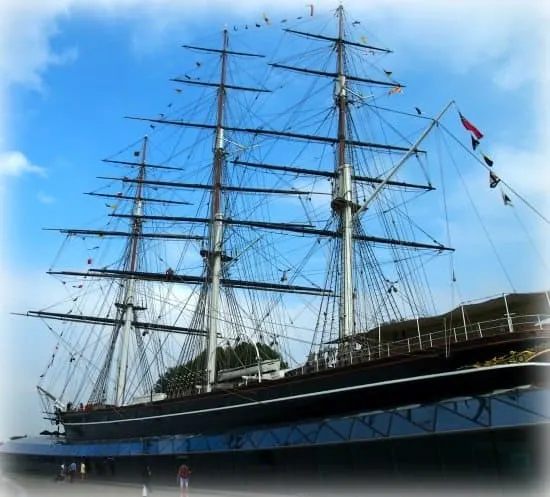 Greenwich in South London, has been a star of our time in London recently. We were lucky to catch the Tall Ships Regatta in this historic maritime centre on the Thames, but any day is a good day for Greenwich.
You can take your pick from the museums, markets and shops, visit the Cutty Sark and stand astride the Prime Meridian or sample traditional London pie, mash and liquor. You can get British food anywhere, but London food has its own unique dishes.
We highly recommend a visit to Greenwich. For further information, How to Get to Greenwich and Why You Should is the post you need. You will need a full day to do Greenwich justice, she's a little way out of town, but easily accessible via the Docklands Light Railway service.
The Regent's Park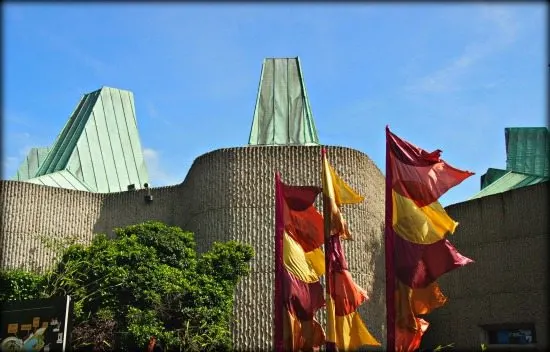 London is stuffed with spectacular parks and gardens, each with ponds, lakes, flower beds, squirrels, grassy areas, kids' play areas and their own unique features. I'll have to dedicate another post to them, they're pretty special. My favourite is The Regent's Park, and we recommend you come here.
Accessing Regent's Park from Baker St Tube station allows you to walk up Baker St. past the Sherlock Holmes and Beatles museums toward the central London mosque.
You will enter the park at the bottom of the boating lake. This park, and the zoo it contains, are perfect if you are visiting London with kids.
Alternatively, you could walk to the park from Oxford Circus station along Regent's St and Portland Place and enter via Portland Place , near Regent's Park tube station.
Regent's Park is, of course, home to The Zoological Society of London and London Zoo, a magnificent example of what a zoo should be.
The Regents Canal bisects the modern zoo and carries on via Primrose Hill, into Camden, another area well worth a visit. (see our post, One Day in London for more on Camden)
These are my choice, my best areas of London to visit. Which parts of the city would you choose?
If you'd like to hire a car during your stay, use this car rental comparison tool to find the best deal!

We also suggest you take a look at this company to get a quote for all kinds of the more tricky adventure or extended travel insurance.

Try Stayz / VRBO for an alternative way to find rentals on homes/apartments/condos in any country!