This post may contain affiliate links.
On the days we venture out into London to see a new attraction, or just wander and explore, we usually end up outside The Tate Modern on the South Bank of the Thames. No, not for the art, but we will make it inside soon ( it's free), instead we take advantage of an amazing opportunity to see Peregrine Falcons in London. It was a chance find for us, one that has drawn us back time after time.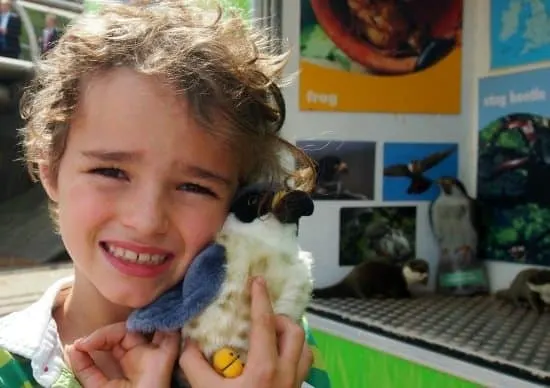 The RSPB have set up a few high-powered telescopes outside the old Bankside Power Station that now houses the Tate Modern. They're busy down there for the summer, educating and spreading the word about British wildlife, for free.
That said, they'd appreciate a donation if you have some spare cash.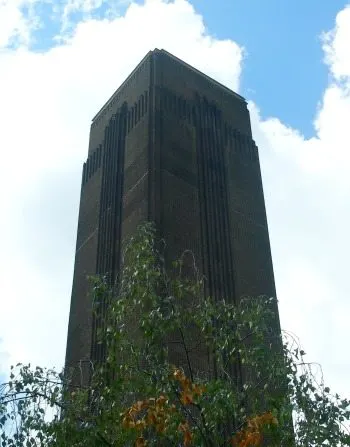 It's a great opportunity to see the fastest bird in the world in the heart of one of Europe's greenest cities. Just for the record, peregrine falcons can reach up to 440 Km / hour in a stoop, my kids told me that. There are thought to be 25 breeding pairs of peregrines within the M25, the bird hanging out at the Tate is a male, he and his mate have 2 chicks on the other side of the river.
If you'd like to find out more about peregrines have a look at the RSPB website.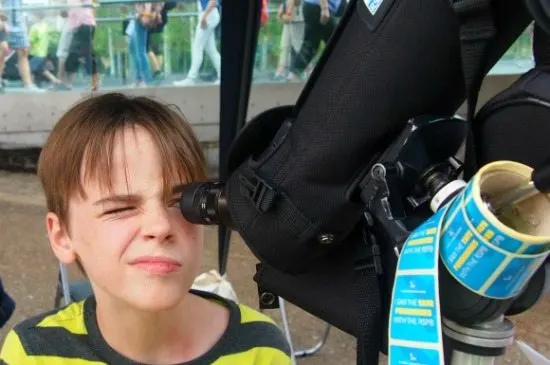 We think it's brilliant that they're doing this, giving kids and adults a chance to appreciate what's right above their heads but so rarely noticed. So thanks RSPB, you do a great job. We're hoping to get along to one of the two RSPB reserves in London, at Rye Meads or Rainham Marshes, before we move on again.
If you're in London, you're sure to end up on the South Bank at some point, for The Clink Prison Museum, The Golden Hind, The London Eye, the Aquarium, Borough Market or just for the walk, the fun atmosphere and the view. Make sure you have a quick look at the peregrines, it's cool!
Want to see more of what we've been up to in London? Have a look at the links below.
Do you see how the education is happening?
If you'd like to hire a car during your stay, use this car rental comparison tool to find the best deal!

We also suggest you take a look at this company to get a quote for all kinds of the more tricky adventure or extended travel insurance.

Try Stayz / VRBO for an alternative way to find rentals on homes/apartments/condos in any country!