This post may contain affiliate links.
If you think of visiting London you probably don't immediately think fish, unless they are in batter, but London does have a world-class aquarium right on the banks of the iconic River Thames. We took the kids along to The Sea Life Centre London Aquarium to test it out and create this review.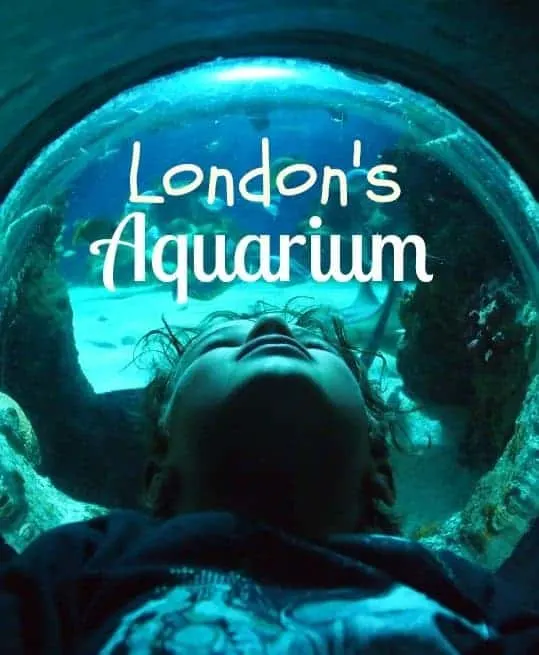 At the time of writing The Sea Life Centre Aquarium is open after the 2020 crisis. According to their website, here, tickets are available. Please check the current status for yourself and purchase your tickets directly on their website for a discount. Buy tickets here.
The London Aquarium Sea Life Centre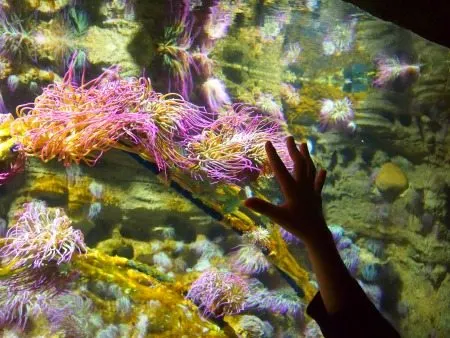 London Aquarium was a favourite of ours when we lived in London with small children and, when they were teens and tweens, we got a chance to go back and check out the changes that have taken place over the last seven years.
So does London Aquarium still cut it? Our London Aquarium review and blog.
The Aquarium is correctly known as Sea Life London Aquarium, part of the chain of Sea Life centres and one of the biggest aquatic collections in Europe. The Aquarium has over 500 species of fish and over 2 million litres of water, sitting, unexpectedly, beneath the historic and beautiful County Hall building. It's next door to the awesome London Eye (review post here) and almost directly opposite The Houses of Parliament.
Big things seem to be favourite with my kids and the aquarium has plenty of those, big tanks, big rays, big sharks and big crabs. Not all of the 40+ sharks are big, but some are monsters.
The way the fish are displayed is imaginative and exciting, the kids loved walking on glass over the tanks and lying on their backs in glass bubbles to look up at the elasmobranchs.
Well thought out tank structures, a whale skeleton and submerged Easter Island Moai, were also a hit with the kids, and me, truth be told. I'm a sucker for fish.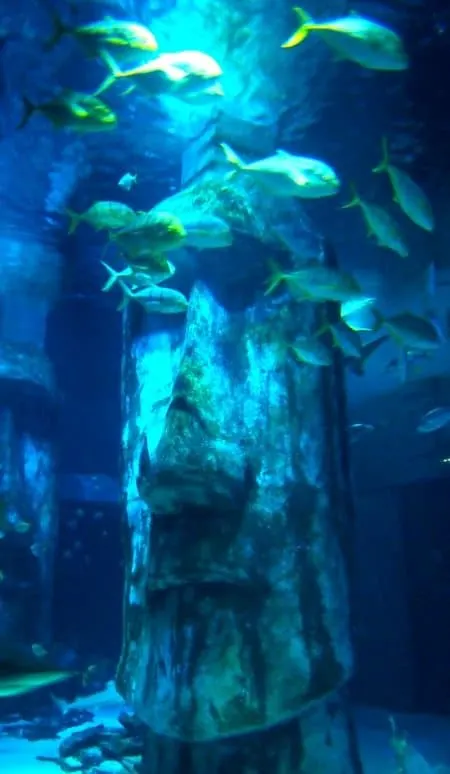 The aquarium has a couple of small touch pools, I'll be honest, I've seen better, but not everyone has seen as many global aquariums as we have ( Kuala Lumpur, SEA Aquarium Singapore, Perth, Chiang Mai, Sydney and more), any touch pool is a great touch pool with most kids.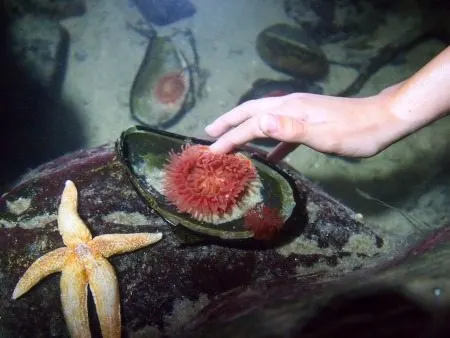 The aquarium now houses a large family of penguins, part of the Arctic Ice Adventure collection, my boys had great fun naming them. Matt Smith and David Tennant were busy rock hopping and diving, Amy Pond was looking a bit sullen.
My personal favourite parts were the British coastal species and river fish. I've been in the tropics too long, it was great to see some old friends from childhood fishing days.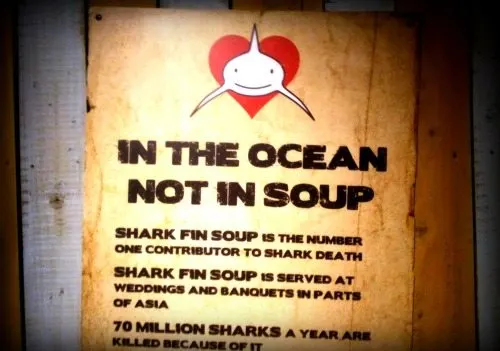 London's aquarium is a great educational resource, particularly in conservation issues. They're big fans of sharks at the centre, so are we. I'd like to see these misunderstood creatures grow a bigger fan base and for the slaughter to stop. It's not just the finning industry, drum lines and shark nets also contribute to the sharks' demise.
Buy discounted tickets to London SeaLife Aquarium here.
We think the London aquarium is great and it stands up well against the global competition. We're recommending it highly for your trip to London. Back to our mail London Family Travel Blog page. Back to our main UK Travel Blog page. We've spent a lot of time in London, both the kids were born there and we visit every year. London is one of our very favourite global cities. Look out for more London content, revues and features on the blog.
If you'd like to hire a car during your stay, use this car rental comparison tool to find the best deal!

We also suggest you take a look at this company to get a quote for all kinds of the more tricky adventure or extended travel insurance.

Try Stayz / VRBO for an alternative way to find rentals on homes/apartments/condos in any country!