Resources. Booking, Gear, Tours, Companies, and Products We Recommend for Travel and Travel Blogging
Hello! Welcome to our website. We've been doing this travel thing a long time so on this page with give you our favourite, most used, travel resources. These are the things we use, every day, to make our travelling lives easier. We talk about gear, apps, booking sites, anything and everything we've found that is useful, makes life cheaper or makes life easier. This page is always under construction, as we find new things, we add them.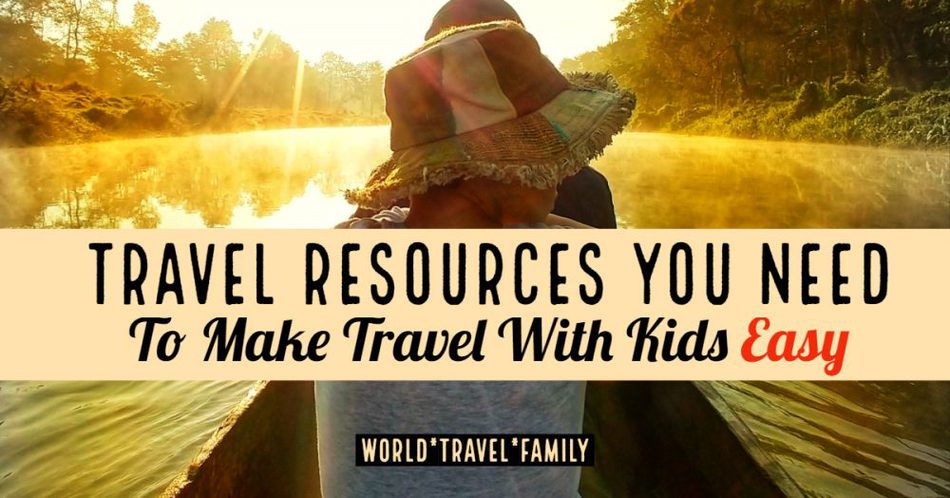 These travel resources page works for nomads, gap years, long term travellers or holiday makers. The same principals and needs apply if you're travelling for a year or a week.
FAQ s for World Travel Family, Gear We Use, Companies We Recommend
All of these apps are on my phone, right now!
Travel Gear We Use
What backpack do I (Alyson) use for main luggage and for trekking? This one, an Osprey Aura, women's 65L and I'm IN LOVE with it. It's been to Everest Base Camp with me and is my main daily luggage.
Is there a men's version of this backpack? Yes.
What sunglasses are best for travel? We use these for travel, skiing, running, cycling, hiking, trekking and triathlon.We particularly love these because they're mail order and have an awesome guarantee, so wherever we are in the world, we can order more or request repairs or replacements. Also, you can mix and match colours and designs to create a custom pair. Highly recommended!
What do we recommend to make packing simpler and more organised? We use a variety of packing cubes and pouches, I also carry a travel organiser in my day pack and have an extremely good, highly recommended, wash bag. Packing cubes and pouches are a game-changer, particularly with backpacks. These packing cubes are good, this is the wash bag, this is the organiser.
Do we use a family travel passport wallet? Yes, we use this one. It holds all our passports, credit cards, cash etc. Blocks RFID and has a pen for filling in immigration forms – which is by far the best thing ever!
Do we use travel towels? Yes, absolutely, we tested a few, and you'll see which one won in our post here.
Do we recommend power banks and chargers for travel? These are absolutely essential. We just bought this one, but we've had lots of different models and often carried multiple units, solar, slimline and regular. ( because kids!) Full post here.
Booking Accommodation
What is our favourite booking engine for hotels, resorts, hostels, villas, guest houses and more? We generally prefer Agoda. They are huge for bookings in Asia. Love them and their customer service, search here. Booking dot com are also a solid company, we've never had an issue with them. We use Airbnb only if we have to, we prefer to book a hotel, but these days, everyone is booking through this site because of the isolation of an apartment or home rental. Watch out for the cleaning fees!
What do we use for booking apartments and houses? Try Airbnb ( you'll get a discount by using this link to join) but also try Agoda and other booking engines. We find Airbnb a bit hit and miss and works better in some countries than others. If you're already a member no worries, log out, click our link above and create a new account, you'll still get that credit, it's in the region of $40 and you should also get around $15 to spend on the new AirBnB experiences. Take a look at what you can book here..
Group Adventure Tours
Sometimes it makes more sense to travel with a group. Chef and I met on a group tour many years ago, so we think they're great. If you're a solo traveller, lack travel confidence, want some company or are just short of time, these tours pack a very big punch of experience, with no headache for you. Everything is organised for you and it's normal to have a local guide who speaks the language. Two companies we recommend are Explore!, and G Adventures. We find these two to be the best and they will both take families or older teens.
I took my teen to Bhutan on a group tour and previously we've hiked The Inca Trail and toured the villages of Northern Thailand this way. Check them out above. Chef and I met on a Nile sailing tour of Egypt. Some tours are running this year and they're taking bookings for select tours for next year. Some of these companies (Explore does) also offer family group tours for younger kids.
Travel Apps
I came late to phone-only travel but I'm a convert, if I can learn new tricks, so can you. These are the apps I need and use.
Skyscanner Skyscanner helps us find the cheapest days, routes and airlines. If you'd like some pro tips on finding the best deals with Skyscanner we have a post on how to use Skyscanner to save money on flights. You can also search for hotel and car hire deals through Skyscanner. Open Skyscanner here.
Air Asia I love this app for checking-in online and for doing away with paper boarding passes ( this isn't always guaranteed, sometimes you print at the airport from the code on your phone.)
Currency Converter – Xe This is the one we use – super easy and quick.
Uber and Grab Cars. Uber and Grab work brilliantly in some countries, in others, they're useless. In some countries there is a taxi mafia that doesn't like Uber or Grab one bit (eg Bali ). In some places Uber or Grab is more expensive than taxis. But get the apps. You never know when you'll need them. We were big Uber users in Vietnam, big Grab users in Malaysia.
AirBnb The Airbnb app is very handy for managing bookings and travel plans, receiving check-in codes and keypad numbers, that sort of thing.
Agoda app to manage bookings.
Booking.com app to manage bookings.
GetYourGuide We use GetYourGuide a lot, for planning what we'll do in a destination and to book tours, transfers and activities. See them here.
Viator
Google Translate
House Swapping
We're currently not recommending house swapping companies, sorry.
House Sitting
We don't recommend house sitting. We don't enjoy it and it doesn't work for us as part of family travel. Therefore it would be hypocritical of us to direct you to a house sitting website in order to collect the large affiliate commission on sign-ups. The commission is huge, I think that's why so many bloggers recommend this style of travel. If you'd like to read more about this, check out " How does House Sitting Work " and "Does House Sitting work for Family Travel."
Booking Transportation
What's our favourite tool for finding cheap flights? Skyscanner. for researching best prices and best days. They will still help you find the best price.
Car Rental, budget or security? We've done OK finding cheap deals through a car rental comparison site but again, after a couple of bad experiences with cowboy companies, we try to use a big solid company and always reduce our excess to zero. We like Sixt a lot and our link should give up to 10% discount. We also like Europcar and Avis/Budget.
Travel Insurance
What travel insurance do we use? This one is simple, we only use World Nomads.
Electronics
The little microphone like the one below costs little, weighs next to nothing and takes any video you shoot, even just Instagram stories, to the next level. It's a must-have.
We swear by our gimbal to stabilise all phone video footage plus give us access to some great effects.
Extra chargers and travel adaptors are of course essential, with USB chargers being most important for us. We often need to charge 3 or 4 devices simultaneously.
These days – who doesn't want a drone? The Mavic Air is a step up from both the Pro and Sprite, giving performance along with compact size.
Editing Photos and Videos
We love, love , love Animoto. It's super easy to edit stills together with short video clips to make something that looks spectacular. You'll see Animoto videos throughout this site. Our videos are a huge part of our advertising revenue through Mediavine. You must, absolutely must, have video. If you're not on Mediavine yet, plan ahead, shoot video clips, you will need them later.
We use Snapseed for editing photos on phones – it's fantastic!
For editing video on the phone we use InShot, this is great for Instagram stories.
We use PicMonkey Pro – a simple entry level photo editing tool and graphics creator.
We also use Adobe Spark Post
We own Cyberlink Power Director
Sometimes we use Lumen 5 for converting blog post URLs into videos.
Blogging
What hosting do we recommend? Site Ground is the best beginner-high intermediate hosting company we've used. Their customer support and service are superb. Buy hosting here.
For themes we highly recommend Studiopress themes built on the Genesis framework. A big solid company, good security, good speed, fantastic support, and I've never had a problem with them. See their themes here.StudioPress.com. Their child themes, the " look" of your site, is like window dressing. Studiopress runs on the Genesis framework and once you have that, you can change the look simply by switching child themes. A single child theme is maybe $30. Child theme plus Genesis, around $100, depending which theme you choose. For the record, we prefer Studiopress (it's a lot cheaper too) to Mediavine's Trellis, but it's too difficult to swap back.
Books
Just a few books we recommend below. For travel, for kids, alternative education, for self-help, and insight.
The Four Hour Work Week will give you unparalleled insight into how to work faster and smarter in creating your online income stream
Thich Nhat Hanh is a Vietnamese monk, peace activist, and teacher. My elder son and I visited his pagoda near Hue in Vietnam. He helped me enormously in just being. In focussing on how much we have even when we seem to have nothing, and in dealing with death. This is the book I found particularly helpful around the time of my mother's death.
A modern best-seller, Untamed, by Glennon Doyle, helps us see how huge our lives were meant to be. I'd already achieved so much, I ditched a soul-sucking marriage and job long ago to find my freedom and calling. This book covers those first stages but then takes it further. This is the book Adele is raving about, and now, so am I.
The Explore! and Lonely Planet Kids books below, are our absolute favourite travel-related books for the boys. Educational, travel inspired, fun as read-alouds, or for the kids to read, enjoy, and learn.
The last book, Dumbing Us Down, The Hidden Curriculum of Compulsory Schooling, is a classic by John Taylor Gatto. Gatto was a teacher in the mainstream, his observations of that system prompted him to become an advocate for freeing kids and a better way of learning.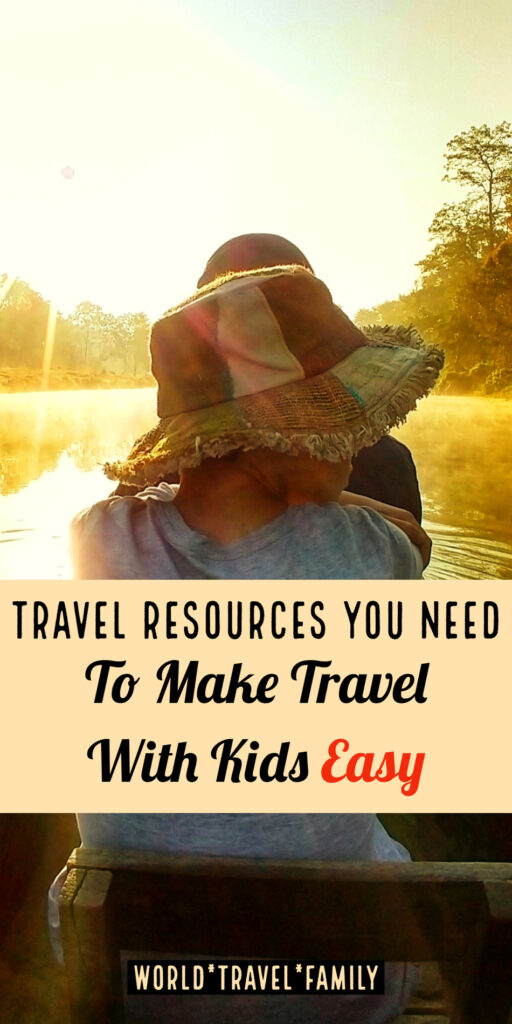 As you can probably tell, we are still building our travel, worldschooling and blogging resources collection here. This is purely down to lack of time, we're currently in the Himalayas. You will find far more information on the best tools, products and resources elsewhere on our site but this page, in time, will be your complete go-to list of all things excellent, tried and tested, by us.