This post may contain affiliate links.
Small group adventure holidays usually involve travel to an adventure holiday destination, domestic or international, and touring or taking part in an activity with a group of strangers, plus a guide or group leader. These holidays can be of any duration from a few days to many months. For some individuals they are a great idea, for others, they're not the best way to see the world. This post covers pros and cons of group adventure holidays.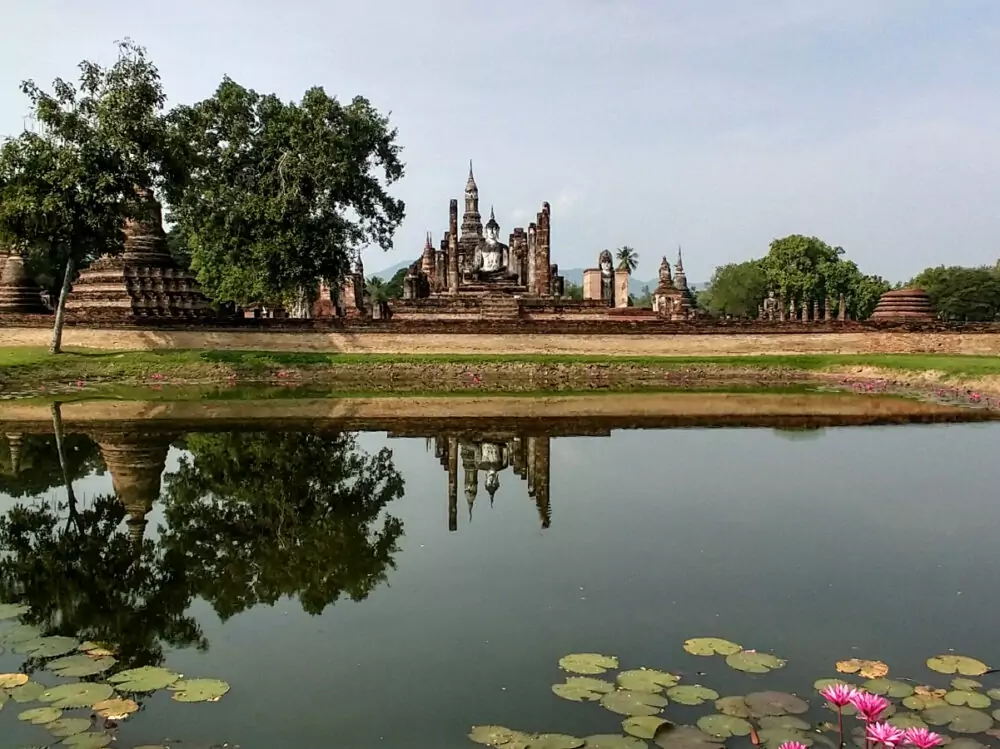 I'm a traveller, I love to explore the world. Most of my travel, to 50+ countries has been independent, but I've also taken quite a few small group adventure holidays with two big adventure holiday companies, Explore Worldwide, and G Adventures.
We'll list a few group adventure travel companies for you to try at the end of this post.
I would also class cruising as group travel, particularly if you take organised shore excursions.
There are more companies, providing this style of group adventure travel, holidays, or vacations, but these are the two my husband, son, and I have used so far.
We've also arranged adventure travel tours from agents, in destinations. For instance, we took a group multi-day tour to Tibet from Kathmandu Nepal, arranged through a local agent.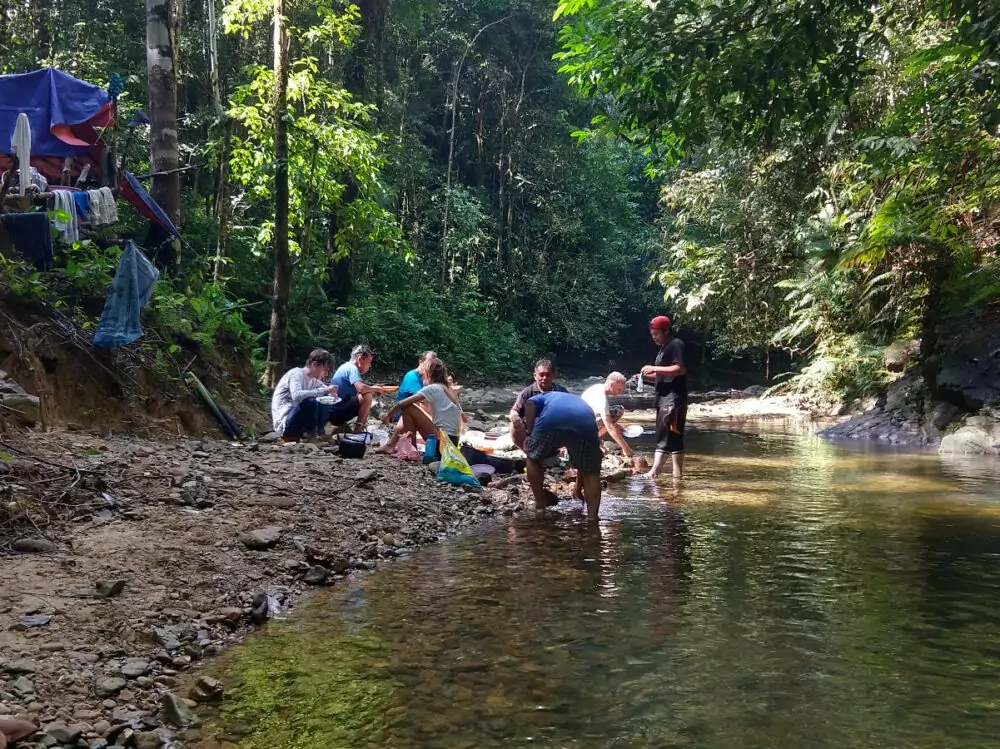 On top of this, we've taken dozens of group day trips and activities, ranging from touring the Cu Chi tunnels to London Harry Potter tours. I wouldn't class one day tours as an "adventure holiday" so we'll leave those out, but many of the pros and cons are identical
I've trekked with the Hill-Tribes in Thailand as a solo female traveller with a group tour, I've toured Tibet with my family in a group scenario, sailed up the Nile on a felucca, visiting Egypt's ancient wonders, solo, on a group holiday, and hiked the Inca trail as a couple with one particular group holiday company.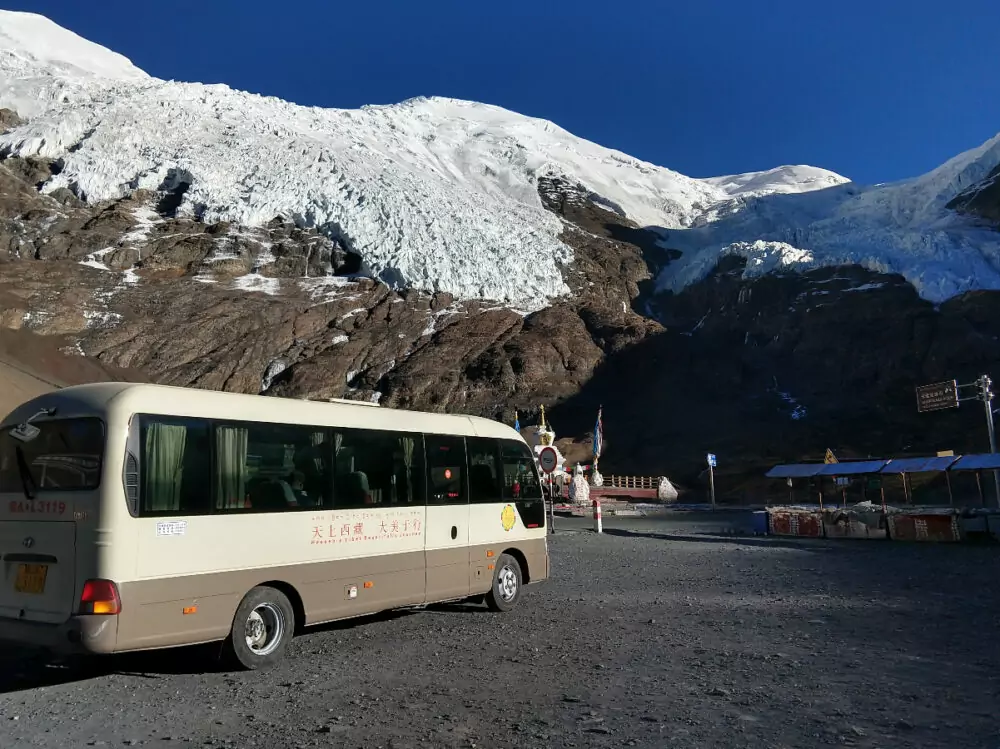 We've also taken a small group adventure trip to Bhutan and Borneo, as mum and older teenage son. Many group holiday companies will accept older teens if they're travelling with an adult.
Family group tour adventure holidays do exist, we haven't tried them, because we didn't think they were a good idea.
I'll explain the reasons, pros and cons, advantages and drawbacks, in this post.
Group adventure holidays or vacations have worked well for me as a solo traveller and as a couple, also as a mum, there are advantages, certain times that group travel is necessary, but there are also drawbacks.
I've had good experiences with them, mostly, I've certainly never regretted taking one, but there are pros and cons to everything.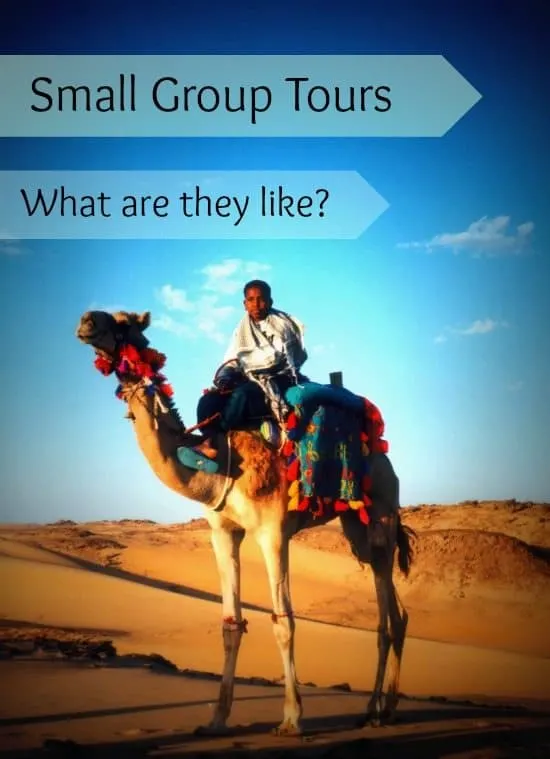 Pros and Cons Of Small Group Adventure Holidays
Lets do the pros, the advantages, of small group adventure travel first. There are, most certainly, drawbacks along with plenty of advantages.
Group Adventure Travel is Easy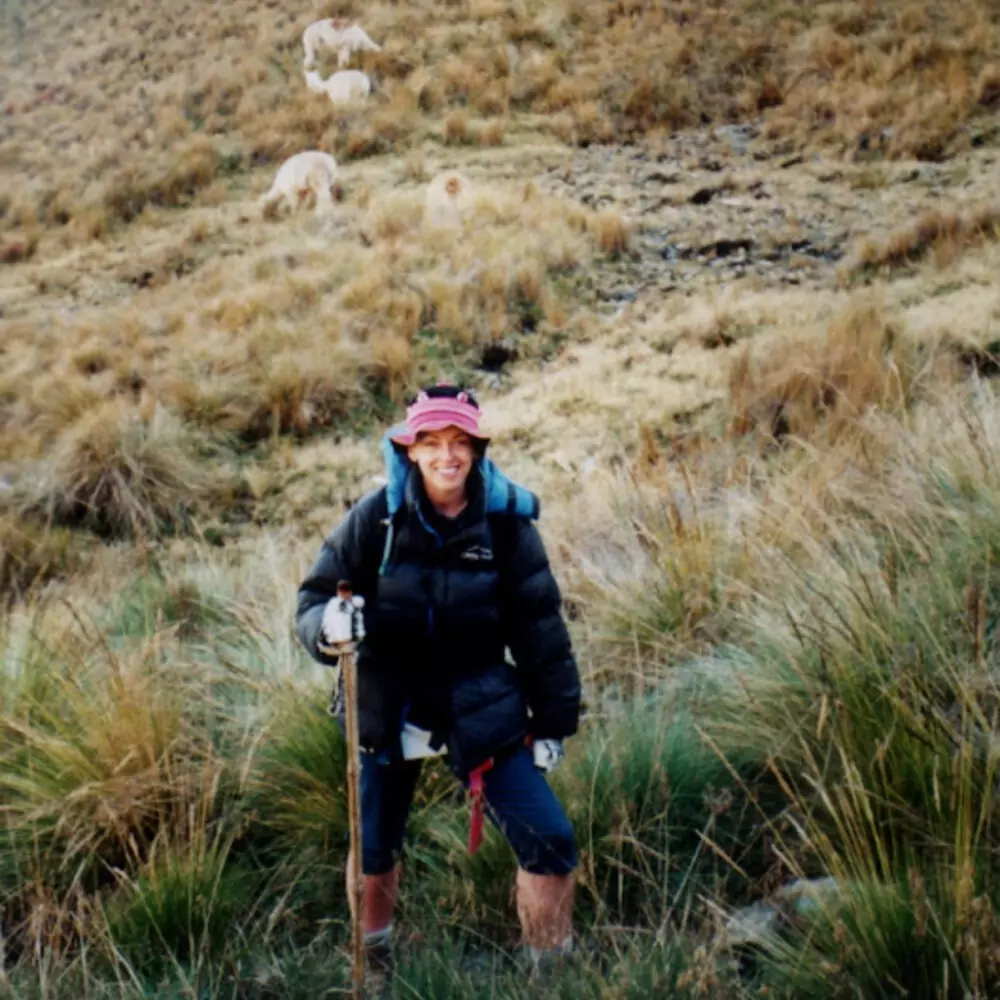 Booking a group adventure holiday or vacation is really straightforward, you book, and depart. Your itinerary, tours, and accommodation needs aren't down to you to arrange.
You will need to organise insurance, vaccinations, luggage and visas, of course, but you should be guided in this.
Pop along to the adventure travel company's website and order the glossy brochure, they can be delivered directly to your door. Or you can book direct from the company's website.
The brochures have so many fabulous destination pictures that I use them as educational resources for the kids, they're that good.
Pick your tour from the endless choices in the catalogue, pay your money and just turn up.
You will likely be ferried around your chosen country, or countries, in relative comfort and luxury, you will not have to organize anything for yourself, just do as you are told.
This form of travel is easy and should be low stress.
My Thailand trekking experience with a group tour was far better than a Hill-Tribe trek I arranged for myself in Chiang Mai years later.
So much better that the two aren't even compatible.
On the group tour we stayed in actual Hill Tribe villages, not tourist traps. The adventure travel companies put a lot of research into organizing the best possible tour for you.
Sickness on a group tour?
If you become sick during the course of an organised group tour or holiday, you should have a lovely, super friendly tour guide with decent local knowledge, maybe even an actual local who speaks the local language, to arrange doctors and hospitals for you.
I cover the big issue with falling sick on a small group adventure holiday in the cons, or disadvantages section, below.
Group Adventure Travel Brings New Friends
You will be travelling with a small group of people with similar interests.
If you are trekking on your group adventure holiday, you will be with other fairly fit people, if you are visiting ruins you will be with other archaeology fans, and so on.
There will usually be a good mix of ages and genders for you to make friends with.
Some companies specialize in groups of women, singles, seniors, single parents, young people, and so on. You will find a group to suit your needs.
If you are travelling solo you will probably be paired up with a room or tent mate of the same gender and most suitable age. Lifelong friendships form this way,
I've stayed in touch with one roomy for the last 12 years.
If you are single, there may be other singles in the group, romance may be in the air!
I have a confession to make, I met my fabulous husband on a small group adventure holiday.
Group Adventure Holidays Are Great If You Are Short Of Time
I think this is the biggest factor in group adventure travel being better than independent travel, they save you time.
As a person with a regular job and limited annual leave or vacation time, you always want to squeeze as much travel as you can out of your precious time off work.
These trips cram so much in, there is no way you could organize a similar trip yourself in the same amount of time. Everything is pre- booked and timetables are juggled for maximum content.
Plus group adventure tours come in just about any length. If you've only got a few days holiday left you can probably fit in one more short trip, as I did on the Nile.
For the Egypt trip, I only took 5 days off work (plus weekends) to see all the major sites in Egypt, and found myself a husband in the process.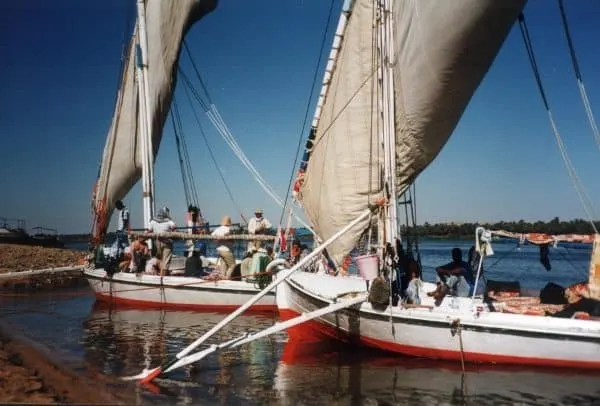 The cons of group adventure travel are the flipside of the coin, if you like. The disadvantages of group adventure travel are as follows.
Sickness on a Group Adventure Holiday is Problematic
If you are sick on a particular day of a group adventure holiday. So sick that you need to stay in your hotel, you will miss that day's activity and it cannot usually be rescheduled for you.
If yougo to India with your group and on the day you are scheduled to visit the Taj Mahal you are struck down with Delhi Belly. It's game over for you.
There is no resting up until you are well enough, you've missed your chance. And if you are scheduled to spend the next day on a bus, hard luck. It's going to be a difficult journey.
This is where flexibility and independent travel are so much better. For instance, when we went to Everest Base Camp we spent three weeks competing the trek. Some of the group treks complete the hike in under two weeks.
This fast pace doesn't allow an individual an extra day to acclimatise or a rest day for sickness, if you're ill, or struggling, you won't complete the trek. This is a gamble, and on every group tour I've ever taken, people have been sick.
Group Travel Can Put You in the Company of People You Don't Like
To take part in group holidays you need to be tolerant of other people. There will, almost always, be somebody in your group that you just can't get along with.
You need to be tolerant or able to distance yourself.
As an introvert, I find people difficult, often. You know yourself. Can you do OK being around a group of strangers for several days?
There are no guarantees, your new room mate and potential best friend could be a snorer, a sleep-walker or have the world's most offensive feet.
They could be offensive full stop.
You could ask your tour guide to swap, but it's not going to look good for the rest of the trip.
Group fatigue gets you sometimes, when you're all out of social chit chat and don't want to have to speak to, or even look at, another western face.
Forced joviality really bugs me sometimes and I'm not nice to be around if my hormones are being troublesome. You could be in a group with me, watch out!
Group Holidays are Great if You Have Plenty of Money
I'm not saying group adventure holidays are expensive, they're not, really, they're extremely good value for money and I'm sure these companies negotiate excellent rates.
But if you have the time, slow travel is cheaper in terms of the duration of your travel adventure.
If you organise travel or a holiday yourself, you will find cheaper accommodation maybe cheaper transport if you can sacrifice comfort.
Seeing a country, or a group of countries, over a longer period will cost you less per day and reduce your carbon footprint.
Trekking holidays do not necessarily require guides and porters, you may be paying for services you just don't need.
It's more fulfilling to organize it yourself and better for all that character building stuff.
Your Time is Not Your Own on a Group Adventure Trip
You won't be able to have a lie in, or an early night unless you skip an activity or meal. You won't be able to move on to the next activity when half the group decides to spend time shopping for souvenirs.
Your scheduled free afternoon to explore may be when it's raining.
Something I find hard in group situations is forced breaks and rest stops. These are a waste of time to me, I'd rather keep moving, but they're built into the day.
You also may have little or no choice in where you eat. Buffets are common on group tours, mass catering.
If you have an independent spirit and like to do your own thing, group holidays may not be for you. If you're laid back and easygoing, you should be fine.
I thought I was ultra easygoing, until I discovered I'm not, through group travel situations. It's a good way to learn more about yourself.
When is Group Travel Necessary?
For certain countries, adventures, and destinations, group travel is all but a necessity. Tibet and Bhutan would be two countries that are difficult, if not impossible to travel independently.
Russia was another country where we had to have a planned itinerary to be granted a visa.
There are usually ways round this and you can usually book a private tour rather than a group tour, but this will raise your costs considerably.
Are Small Group Adventure Holidays a Good Thing?
Overall I think small group holidays and tours are great, they are part of your travel arsenal, a tool to use when needed.
Personally, I use them if I'm short of time, want to get a lot seen fast, and if I'm travelling solo or with just one of my kids. Group organisation takes the pressure off the customer.
My husband is usually our travel organiser and these days we don't always travel together, we own a farm.
Is Group Travel a Good Idea For Families?
This depends on the family. A group holiday for a family could be a great idea if the whole family is very social, tolerant, and easygoing.
Personally, I don't think our family would be suited to it. We're just not social enough. I've also looked at many itineraries for family adventure holidays and the itineraries have been disappointing with recreation time replacing the travel destinations we wanted to see. They weren't for us.
I have considered them for challenging destinations with small kids if my husband was unable to travel with us. For instance, I've spent months in India and love the country, but I'm nervous about doing it with the kids, one of these small group family holidays could take a big weight off my mind.
(Update: We took the kids to India eventually, independently, it was fabulous, but taxing, as India always is. See our India Travel page)
For travel with teens, group travel has been a big winner for us, I took my son to Bhutan and Borneo on a group adventure experience. As an older teen, 15 and 16, he had a fantastic time and enjoyed having other people to talk to.
I think family travel is best enhanced by travelling as a family unit, it brings more family time.
You know yourself best. Would you feel better having other people around you, not having to worry about finding your own accommodation and transport, having a guide to help out with any difficulties? All the guides I've ever had have been fabulous, charming, competent and knowledgeable. Your guides enhance your trip. In my experience these tours run like clockwork, it's all very slick.
So what do you think? Are small group adventure holidays for you?
If you'd like to hire a car during your stay, use this car rental comparison tool to find the best deal!

We also suggest you take a look at this company to get a quote for all kinds of the more tricky adventure or extended travel insurance.

Try Stayz / VRBO for an alternative way to find rentals on homes/apartments/condos in any country!