This post may contain affiliate links.
12 Reasons to take a round the world trip (RTW). Only 12? There are far more, but I've tried to condense them into an even dozen. Our primary reason for travelling is education, learning, and understanding. I've always been driven by my thirst for knowledge in the areas that interest me, this is why I've always travelled and why I now want my children to travel. Travel IS education. But there are more reasons, they work at any age and for couples, singles,, and families. Why waste your life feathering a nest or saving for a retirement that may never come? Follow your heart, get out there and live life NOW! We only have the now, the future is always uncertain so start planning your RTW.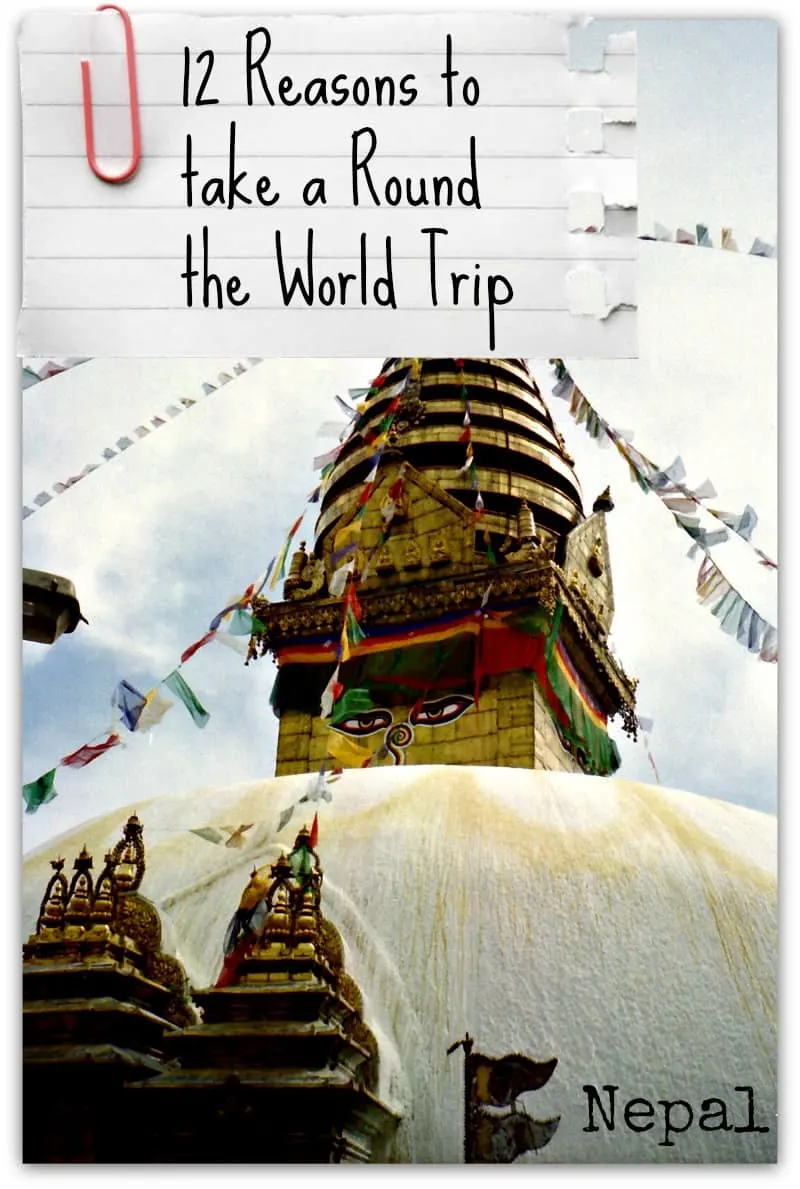 Reasons to Take a RTW
A Round The World Trip Is Fun!
It's possibly the most awesome fun you will ever have, no commitments, no schedules, no work, leave all your obligations behind, you're free for this precious time.
You decisions from endless possibilities, what to do and when to do it. You can be around people or be alone. You pick your activity, be it bungee jumping or camel riding, when and with whom.
You can sit under a palm tree with all the books you ever wanted to read or climb a mountain. You have time to do things you may never do at home, to draw, write or develop your spiritual side.
No responsibilities other than calling your Mum every now and then. It's fun, your way.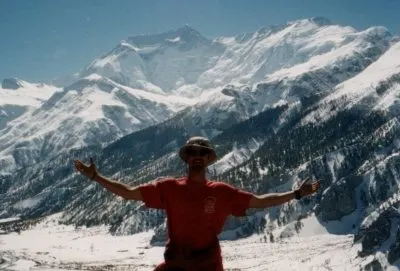 Travel can be cheaper than staying at home
You may not believe me right now, but it can. The longer and slower you travel, the less flights you take, the less you rush around, the cheaper it gets per day.
Not in total, that's a fallacy, but per day costs come down. You can reduce your carbon footprint by adopting slow travel.
Work out how much of your salary is normally left after rent, mortgage, car loan, utility bills, and all that other stuff is taken out. I'll bet you'll find you can live on way less than that in many countries.
Not all, there are huge variations, you may need to pick destinations to suit your budget. Have a look at our About page to start thinking about how to make your trip affordable.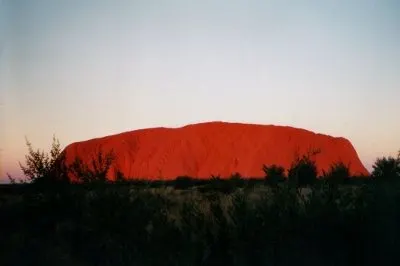 You get to visit all the places you ever wanted to go
Do you dream of Mount Everest, the Taj Mahal and Petra? I do. I've not been to those 3 places, somehow we've missed them and I need to see them urgently.
( Update: Mount Everest is now in the bag. Read how we took the kids to Everest Base Camp here.)
We all have dreams of different iconic attractions, I've ticked a lot of mine off already but that doesn't mean I don't want to go back for a second look.
So if it's the Great Wall of China, Disneyland, or Machu Picchu that's calling you, go, start reducing your bucket list.
I'll tell you something else, planning your trip and where you'll go is a big part of the fun.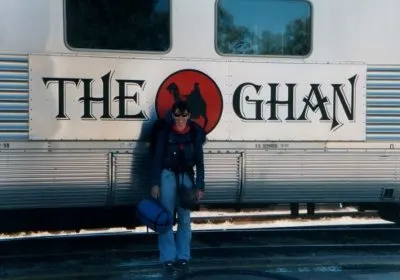 You Will Learn and Grow
You will see the world through fresh eyes. Not just in an appreciative way, in thanking your lucky stars to be born privileged, in a time and place where freedom, health and travel are a possibility. Not just in the learning and understanding that go hand in hand with extended travel.
It will change the way you live your life. When you get back you will question what you are doing, and why, you will know that anything is possible and that you have the power to change your life for one you like better.
It will give you self-confidence, you did something that most people never do, it's pretty special.
I have been unable to sit still since we came back, unable to accept any normality that I found boring, unable to do things because they are just what's expected of normal people.
Maybe it's a bad thing, maybe I should conform more, but life is certainly more interesting these days, I seem to be doing more things that others consider odd (homebirth, homeschool, endless travel) but it's the way I like it.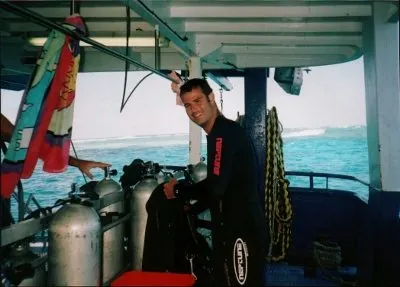 If you don't, you will regret it
If in any corner of your mind you have that nagging idea that you really should be doing this, breaking free, living your dream, it's probably time you did!
You could just let it pass you by, leave in unfulfilled, I know it's a cliche, but I want to be telling everyone in the nursing home what an amazing ride it's been, not just an OK one.
I hope I never have to say I'm too old for anything, but one day I may wake up and find it's too late, the body has let me down and I simply can't do this stuff any more.
My dear friend Ange just climbed to Everest Base Camp at 65 years old, I hope I hold out as well as she has, but I'm not taking a gamble on it. Who knows what the future holds. Climb a mountain before your knees give in!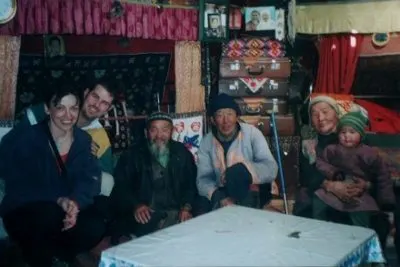 You will meet people
I met my fantastic husband on the Nile, so romance may be out there for you too.
Other than that, you will meet interesting, outstanding, inspirational, irritating, and ordinary people. From every country and every background, your fellow travelers and the people who live in your destination countries.
You will share stories, experiences, games, and food. You will support each other through the hard times and celebrate the good times. You will be humbled by the generosity of some and staggered by the selfishness of others.
They are all out there, waiting for you. I will never forget some of the people we met on the road, from the deeply caring to the downright irritating.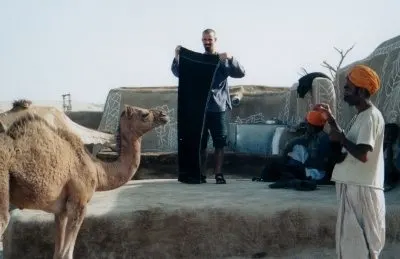 Learn a new skill
Be is scuba diving, Thai cookery, or yoga, certain skills are best learnt in certain places. There are millions of courses out there, all achievable. Think what really attracts you and start finding out where best to do them.
They can increase your employability, enhance your life, maybe even change your career path as part of your round the world trip. Your RTW will give you the time you wouldn't normally have to master something.
I can honestly say that travel has changed my life, I was a bored scientist, now I'm a full-time travel blogger, miracles do happen!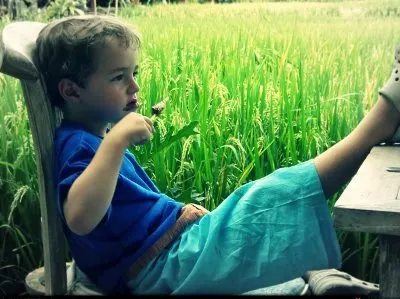 Get Fit
I lose loads of weight while we are traveling, most people do. For me, it's a combination of walking a lot, often carrying a heavy pack, eating light (Asian food is so healthy), cutting down on junk (who wants chips when you can have Tom Yum) and climbing a few mountains for a week or two at a time.
It's not, as most people suspect, as a result of Delhi belly. I've done really well so far in not getting sick, I think it's mostly down to good hand hygiene.
There are plenty of trips where you can build in trekking, cycling, kayaking, mountain climbing, just about anything really. If exercise is your thing it can be a major focus of your life all day, every day, no work commitments to stop you sweating.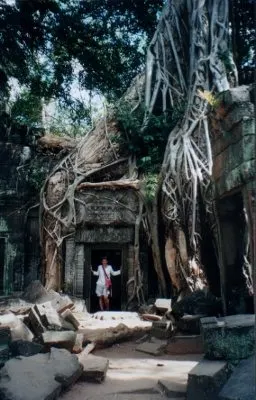 Reconnect
For couples or families, this sort of time together is precious, we waste our lives working for somebody else to pay for expensive toys we don't need. Take out most of the distractions in our busy lives, not just work, TV, cell phones, computers.
Travel gives us uninterrupted time for each other, to talk, play, read together, get to know each other again.
Lose the clutter
There is something extremely liberating about being free of unnecessary material possessions. Everything is in your pack, no dramas over what to wear, you only have thongs and one clean outfit, so it'll do.
No worries over matching your wardrobe, you wear what you have, if something gets damaged, it's cheap and easy to replace on the road (mostly).
It's the Buddhist way, possessions do not bring contentment, desiring more and more material goods leads to suffering. You may find you never return to a wardrobe full of unnecessary and expensive clothes, we didn't.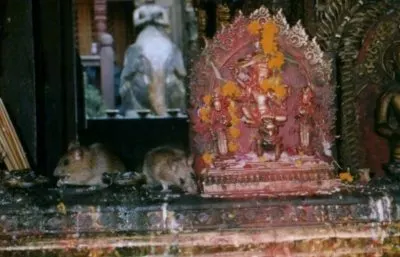 Push your limits
Fears and doubts so often hold us back. Get out there and destroy those artificial limits you've placed on yourself, smash them! If you're scared of spiders, shy, lacking in self-confidence that was me..all three!), doing something different, something unusual, will help you break free and feel strong, capable and proud of yourself.
Do something you wouldn't normally do, try a new food, chat to strangers, learn a skill. It all helps develop the strength we all need to feel great about ourselves.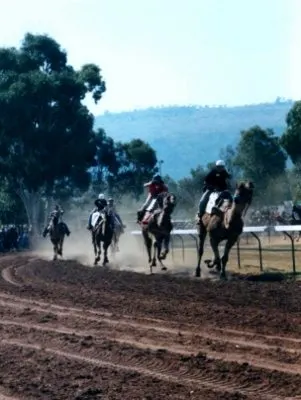 Give something back
Have you thought about volunteering? We all have skills that could be put to good use somewhere in the world, could you teach, build, help on a farm or environmental project? There are so many schemes out there, not many of us will get the chance to help out with orphaned orangutans, it is very expensive for the volunteer in many cases, but there are ways you could help someone in need.
We volunteer in a small way with Tangaroa Blue when we are in Australia.
Can you think of any more reasons why extended travel is so great? Please let me know, I'll stick them on my list. I haven't written a bucket list, but it would start with Bhutan, Everest, Burma, and Jordan, they just didn't fit on our last round the world trip. What would you do on your RTW?
If you'd like to hire a car during your stay, use this car rental comparison tool to find the best deal!

We also suggest you take a look at this company to get a quote for all kinds of the more tricky adventure or extended travel insurance.

Try Stayz / VRBO for an alternative way to find rentals on homes/apartments/condos in any country!