This post may contain affiliate links.
I'm going to tell you my story, it's not just about finding love through travel, it's about having the guts to change things. I was deeply unhappy for a long time, but I somehow found the strength to change that. This is how a fairly nice Welsh girl ended up switching continents and sweltering in tropical Far North Queensland with two very small children and a husband from another culture and from there changed things around again to become a full-time traveller and writer. I promise not to get too mushy. Here goes.
Finding Love Through Travel Across 6 Countries.
Country 1. Wales.
Here is where we start, in South Wales, Christmas time. I'd just announced to the world that I was leaving my husband. He wouldn't travel with me so obviously, he had to go.
It took me years to get the courage together to leave my first husband and leave my old life. I was deeply unhappy, had zero self-confidence and no belief in myself so it was very hard to break out of the rut.
I had a house, a job that paid for a nice lifestyle, a car, two cats, good friends and a social life. Things were superficially fine but I hated my job and the marriage was a disaster. I should never have married him but we all make mistakes. Somehow I felt I had to, or should tie the knot with a man I really didn't love.
Leaving him meant leaving my social circle, that was possibly the hardest part. I had to walk away from life-long friends. It was tough but ultimately very worth it and a total change of life was the result.
That Christmas I'd not long returned from trekking in Thailand, without my husband. I went with a small group adventure holiday company and couldn't wait to get out in the world for more travel and adventure.
This trip played a massive part in giving me the courage to leave. I'd done something ON MY OWN, made new friends, had a great time and was feeling confident in my abilities and my physical strength and stamina. That was a new feeling for me.
Travel can do that for you, build self-confidence. I saw it really strongly in the boys after our Everest trip. That was my first physically challenging holiday and I've been hooked on them ever since.
I soon managed to scrape together cash and a few days of annual leave to book a second group tour of Egypt, sailing a felucca on the Nile.
Of course, he refused to come. I remember trying to talk him into joining me. I said " It's character building!" scrabbling for cliches to persuade him. He replied that his character didn't need building. Those words will stay with me forever, a final nail in the coffin of our relationship.
I told him it was over on Christmas Eve when friends were with us and we should have been celebrating. I just couldn't take being with him any longer. It's very hard to end a relationship like that, but if you deeply feel like you can't go on, it's for the best. I had no support from friends or family in my bid to escape, but I just couldn't stand it any longer. I have no regrets.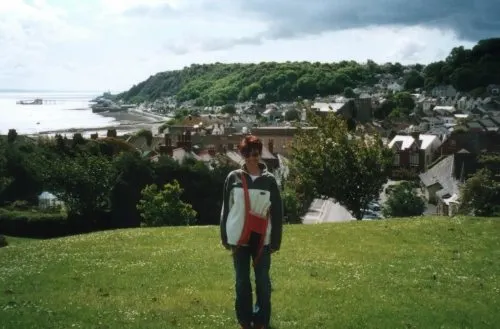 Country 2. Egypt
January found me in Egypt, not looking for romance at all, but, as this was a group holiday, there was always that possibility. I met a strange mix of young and old in Cairo, all nice people. I think about 16 of us. The youngest was an Australian kid, living in London while he furthered his career as a chef.
Despite the 11 year age gap ( yes, I'm a cougar) we got on OK. He followed me around a bit, bursting with hormones. He was just 21, I was 32.
I was a little perplexed at this amount of attention by what I thought then was an advanced age, but by the end of the trip we were friends. We promised to stay in touch and exchange photos, in those days photos came as prints.
So once we got home, he to London, me to Wales, we continued to chat online. Within weeks we were getting together for a reunion.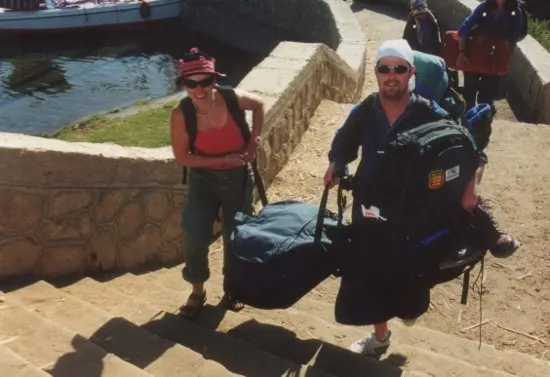 Like Madonna and Demi, I'm a cougar. Unlike the celebrity couples, we're still together.
Country 3. England
It didn't take long, we became an item, inseparable and loved up with plans to trek Kilimanjaro and take on the world. It's great when two travellers get together, everything seems within reach.
I quit my boring job in the hospital in Cardiff, registered as a locum and moved to London. The farewell party from my work colleagues was amazing, they were the only ones who totally understood and they were thrilled for me.
I still have the card they gave me signed by everyone in Pathology. This was all within around 6 weeks of getting together and he asked me to marry him after 9.
We shared a room in one of those grotty shared houses in Kilburn, full of Aussies and South Africans. We went to The Spotted Dog, The Church and The Walkabout. We ate Tim Tams and War Heads and had a blast. I relived my misspent youth and we both worked incredibly hard to fill our bank accounts.
We hatched a plan, Kilimanjaro was put on hold in favour of a round the world trip, 12 months, no work, just travel and all that mushy love stuff.
I won't go into details or this will become a tale of 36 countries, but that year was fun, the best fun ever.
If you can travel with somebody for twelve months and not fight, not even once, you're destined to spend the rest of your life with them.
We came back to London and settled in Richmond Upon Thames for a while and planned our domination of the property market.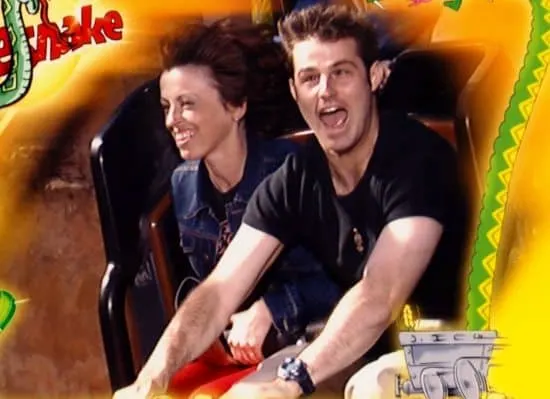 Country 4. Peru
We had to slide another trip in, we were time short, so we booked another group tour to walk the Inca Trail. Another amazing trip. When we finally staggered down the hill to Machu Pichu the chef slipped a silver ring on my finger, I don't do gold, with the word LOVE stamped across the top. I'm still wearing it, it's on my right hand now. That took care of the engagement.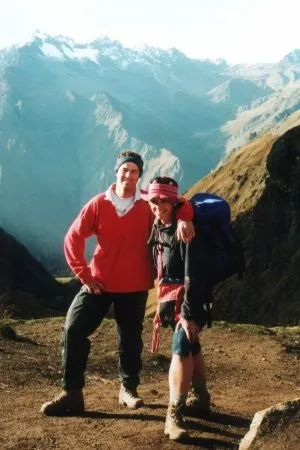 Country 5. Sri Lanka
So now we needed to get married. Do you think we could get married at a normal church or registry office? NOT A CHANCE!
A wedding is a good excuse for another trip, the Indian Subcontinent is one of the big loves of our lives, so we organised a wedding in Sri Lanka at the divine and luxurious Lighthouse Hotel near Galle followed by a week in Maldives indulging our new scuba diving habit. Sri Lanka remains one of our favourite countries in the world and we have a huge chunk of the website dedicated to Sri Lankan travel.
The wedding rings have the inscription "In heaven on earth". We thought that was fitting.
Country 6. Australia
We emigrated to Australia not long after our second child was born, financial exiles. We couldn't afford to live in London with kids on one salary and putting the kids in daycare was breaking my heart, so we left, to find a place where I can be a stay-at-home mum. It's the best job in the world.
Our domination of the property market back in London went pretty well, we renovated two derelict flats and made a decent lump sum to set us up nicely down under.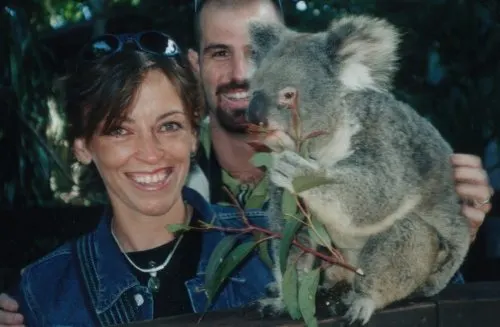 Australia was nice, some call Port Douglas paradise, but we couldn't settle, we need to be out there, seeing, doing and exploring. I think I came up with the idea of leaving to travel again, after sitting down and talking through the options, we agreed it was a good plan.
The chef usually goes along with my crazy ideas, fully supporting me through 2 amazing homebirths, homeschooling and now dragging the kids around the world to give them an amazing education. He has a few great ideas of his own too and is our family fixer and organiser. I got myself a good one.
So that's what happened. That's how I ended up in Australia before embarking on an amazing family adventure with these two new people that we made. There are plenty of others out there who found love through travel. I have two friends who met long-term partners on group holidays, they inevitably throw like-minded people together. Shared goals and interests can transcend cultural, geographical or age, differences.
We still haven't been up Kilimanjaro.
4 Years Later
We're still happy together, all 4 of us. The boys are 12 and 9 and in the last 3 years have been to 30 something countries. The travel destinations we cover on this travel blog are here. I couldn't wish for 2 better kids, they're a joy.
We left Australia in 2013 to travel and didn't go back until 2020, when we got stuck by closed borders. I'm now a professional travel blogger or writer, published writer, SEO expert, webmaster and photographer, my dream job and one that combines perfectly with being mum and educator. Chef works a few months of the year and we split our time between our beautiful village in Romania, London and lots more travel.
Chef loves his work/life balance but who knows, maybe we'll continue to strive towards being completely location independent and fully supporting ourselves through the websites.
10+ Years Later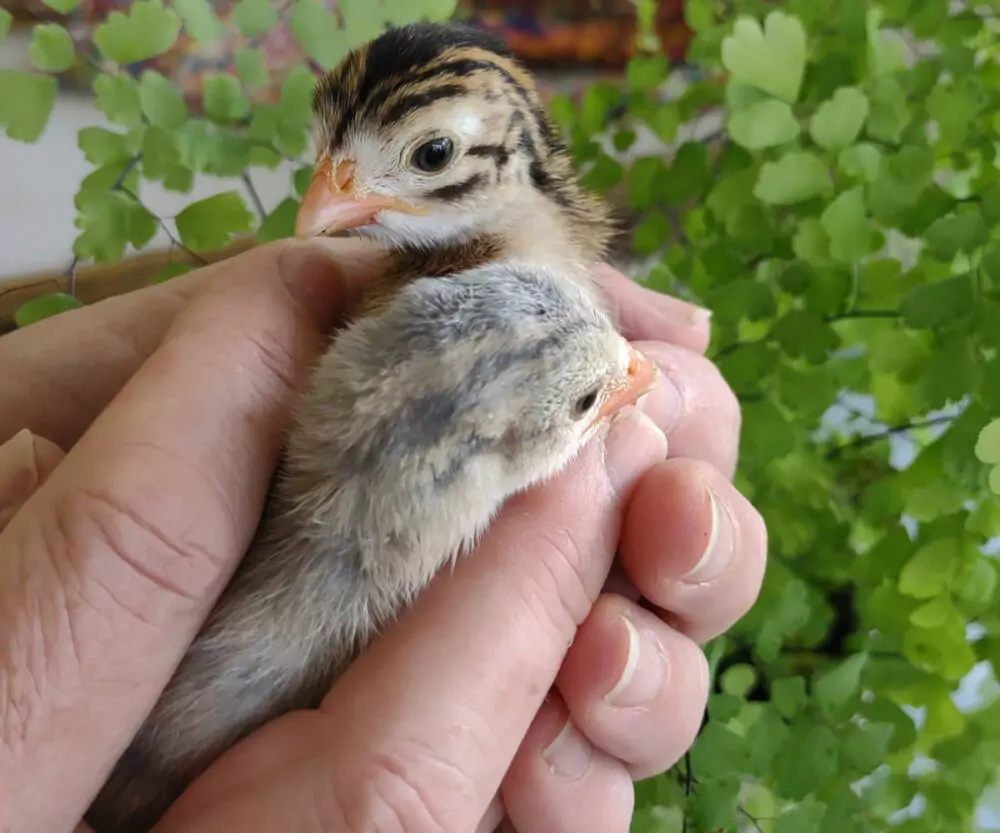 It's over 10 years since we started this website. 10 years since we decided to set off to travel. In 2019 we were making very good money travel blogging. 2020 and 2021 all but destroyed that income. We had a rough couple of years. In 2021 we pulled ourselves back together and did something different, we bought a farm.
We're still happy, all four of us are still together, plus 40+ animals. As an age gap couple I can tell you that these marriages do work, our ages barely ever cross our minds and we've now been married almost 20 years.
You can find blogging income reports for 2020 here and 2021 here, the drastic decline of the travel industry was worth documenting. In 2022 as travel returned, our income rose again, not to 2019 levels yet, but it's coming up thanks in part to working much harder on affiliate income.
We were digital nomads for about six and a half years, travelling the world and having loads of fun as a family.
We do not regret selling everything to travel the world, we do not regret homeschooling our kids, it's all been awesome. We did not travel because we were unhappy, we travelled to find the maximum in happiness. Self-indulgent is a term that has been used to describe us. Is travel self-indulgent? Maybe, it is.
Thanks for reading our story and we hope this and the rest of our website can inspire you in some small way to follow your dreams. You only have one life, don't waste it on being unhappy. Read more from our "personal" section here.
If you'd like to hire a car during your stay, use this car rental comparison tool to find the best deal!

We also suggest you take a look at this company to get a quote for all kinds of the more tricky adventure or extended travel insurance.

Try Stayz / VRBO for an alternative way to find rentals on homes/apartments/condos in any country!