This post may contain affiliate links.
This will be a short post. I'm having one of those unsettled days where I think far too much. I find it's often best to put troublesome ideas down in writing and share them. That way they're easier to acknowledge, process and move on. If I were to ask you what you thought were the hardest parts of being a digital nomad family, what would you answer? Would you think it was lack of stability and financial security? Maybe you'd crave routine and regularity? Would you think living out of a suitcase with few possessions would be an issue? Perhaps you'd find the actual logistics of travel hard? For me, as a mum, a woman with a digital nomad lifestyle, it is none of these.
For us, the difficulties of being a long term nomadic family and making a living online from wherever we find ourselves in the world are none of the above. My, our, biggest problem, is too many choices.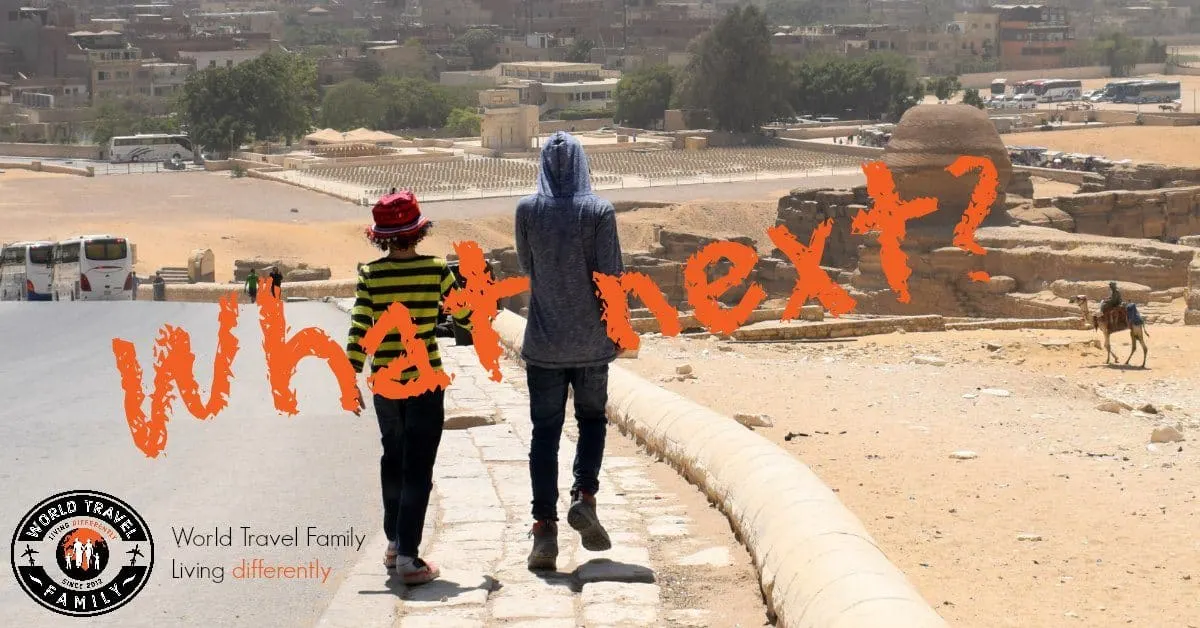 That's a luxury right? To have choices in life. It sounds like a good thing but I find it incredibly hard. I'm the one in the family that's often the decision maker. Women are generally classed as the decision makers, so nothing unusual there, but to me it's a burden. Chef is the facilitator, he makes things happen and drives this ship. I'm all about choices.
Being a Digital Nomad Family
What we Love About Being a Digital Nomad Family
We already posted about the best things about travelling the world as a family, but below is the short version.
Freedom
Flexibility
Travel
Educational Opportunities – Learning Every Day
More Family Time
Flexible Working Hours and Days.
Career Opportunities and Building Business Skills
Being a Part of the Global Digital Community and Meeting Other Digital Nomad Kids.
Helping Other Digital Nomads with Kids Achieve Their Goals.
A Lower Income Funding an Amazing Lifestyle.
All of the above advantages go without saying really, but a digital nomad family life does have the disadvantages that come with making choices and decisions.
The Choices We're Making as a Digital Nomad Family
How to chose what's best for the kids? How to pick where to go next? How to make decisions with regard our blogs, business and income? It's mostly down to me.
I ask the kids but they never give me a straight answer. D likes the idea of buying a little house in Wales, to use as a base while we continue to explore the world.
Boo wants to be a traveller still too but he'd like his base to be London.
Neither of them appreciates the financial considerations and neither of them thinks further ahead than 5 minutes, so much as I love to please them, we can't rely on their choices in steering our future path.
Chef generally wants to go wherever I want to go so long as we factor in plenty of time for Ironman events. We have another race this autumn and they're a massive time and financial commitment. They tie our hands slightly.
I don't have all the answers and I find it hard to choose.
Here are a few of the options kicking around at the moment, mostly good options, some not so much:
Leave Romania forever, to return to full-time travel, backpacking with kids if you prefer. We're still waiting for our house deposit refund, so we're held up a little with that. We also don't truly want to say goodbye to the village of Breb Maramures forever, a piece of our hearts will always be here.
Go to Mexico and live there for 6 months or so, explore more of South and Central America.
Go back to Australia to sell our house, this will be a big time suck, it could be a year of living in Port Douglas. We have to do it soon.
Living in Chiang Mai, Thailand for a while. We all love expat life there.
Go back to Nepal travel, do every trek we can and stay as long as possible. D and I like that idea.
Continue to take short travel breaks, as we have done recently, to explore new destinations more like holidaymakers than long-term travellers with slow travel periods in between.
Go back to London and living in Richmond Upon Thames. It's home and offers many advantages, but it's expensive. Chef would return to full-time work in top- level hotel kitchens and cease to be involved in our lives. He's cooked for Joan Collins more often than he's cooked for me.
Make a big push to get to "bucket list" destinations such as Myanmar, Tibet and Bhutan. We set out with the intention of seeing them 4 years ago, but somehow got sidetracked.
Return to living in Hoi An. Either Hoi An or Chiang Mai are great for digital nomads with children as there are great nomadic communities there.
Focus less on travel and lifestyle and instead turn the websites into money generating machines. It would be pretty easy, we're at that stage, but are we prepared to sacrifice time for money as we used to back in our pre-travel days? I know how to make money blogging, it's finding the time for a complete site overhaul that's hard.
Become the sort of professional travel bloggers that take press trips and skip from one hotel review to the next. The kids are old enough now that I could maybe leave them with Chef to do some promotional solo travel. This is my least favourite option, it's not my scene. I like my websites as random and unplanned as they are. You can read how World Travel Family blog works here.
I don't know what will come next and that's why I'm writing this today. This was a post created for our followers, not for SEO ( sign up to follow below). Maybe my mind will clear or maybe you'll be able to help us choose. So what do you think, what comes next in the World Travel Family adventure? The Egyptians used to read the entrails of animals for guidance, I'm asking you.
Hover over the image below and use the magic button to save to Pinterest – thanks!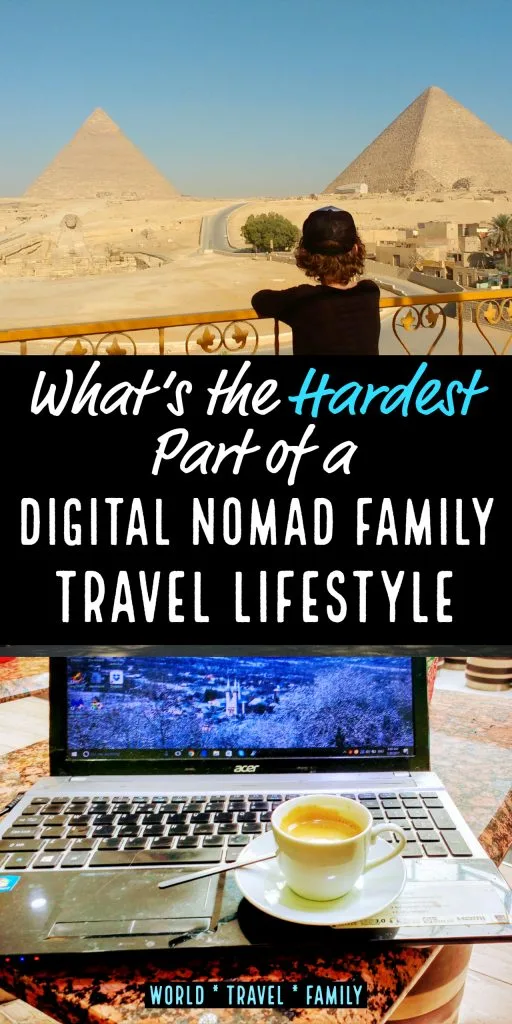 Maybe when I've got my head around this I can go back to writing the travel posts, but I've been unable to do it for days now, my mind is too busy. Back to our Egypt travel guide next time.
By the way, did you follow us on Pinterest yet? Please do, it helps us a lot, go pin some stuff! If you want to find out what path we chose and more about the realities and practicalities of a digital nomad family lifestyle, take a look at the related posts below.
If you'd like to hire a car during your stay, use this car rental comparison tool to find the best deal!

We also suggest you take a look at this company to get a quote for all kinds of the more tricky adventure or extended travel insurance.

Try Stayz / VRBO for an alternative way to find rentals on homes/apartments/condos in any country!