All our Nepal travel blog content, jump straight to a place! So if you're visiting Nepal to trek, to climb, to see the cultural sites or to just to hang out in Kathmandu or Pokhara, there's something for you here. We've seen Nepal before and after the earthquake, so we can give you a realistic idea of what to expect. We were there in 2001 as wwell as recently for more treks including Everest Base Camp trek. We added mores destinations in Nepal and give you up to date useful information.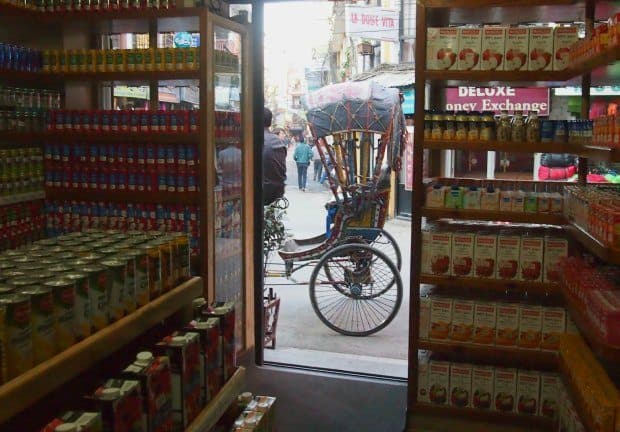 Nepal couldn't be called an "easy" country to visit and it's not necessarily cheap, but even with kids ( ours were 9 and 11 the first time they saw Everest) it's great.
There is magic in the air, along with pollution. There are wonders to behold and tragedies both personal and environmental unfolding right in front of you.
Nepal is special, another world sheltered by the majestic Himalayas and populated by some of the best and most beautiful people on the planet. We hope you love it as much as we do.
Nepal Blog Content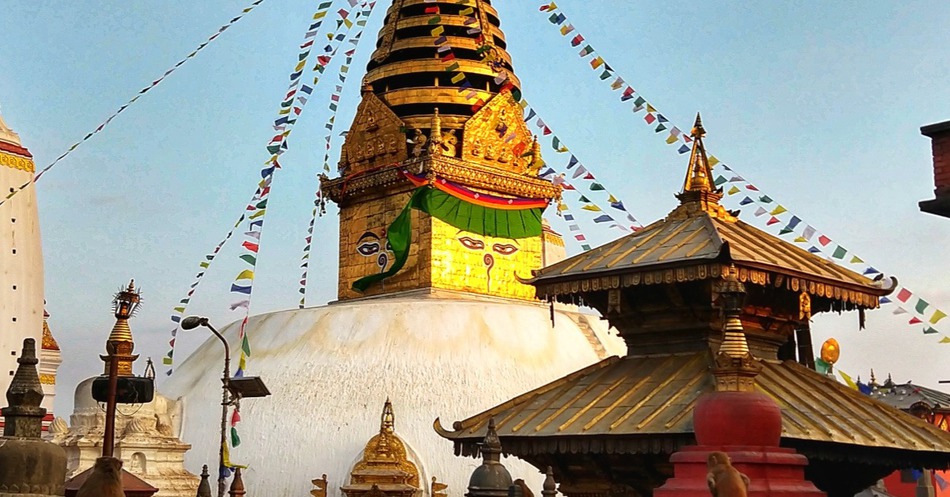 [cmtoc_table_of_contents]
Kathmandu and Things to Do in the Kathmandu Valley
Things to do in and around Kathmandu, sites to visit and places to see. Also, how to get to them. Most of these places to see in Kathmandu and nearby have their own detailed guides and tips on our blog, but this one blog post gives you a good overview to plan your Nepal itinerary.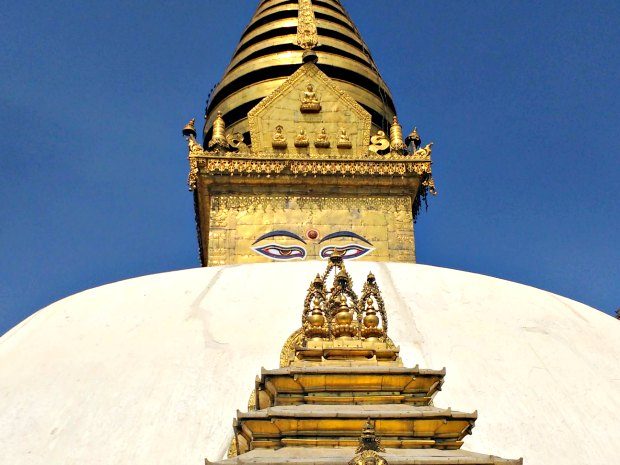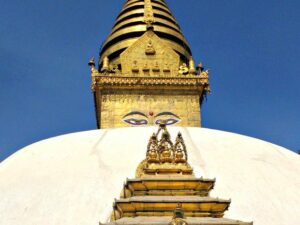 Patan has Kathmandu's second Durbar Square and is a short taxi ride from tourist Kathmandu. Just off the Patan Durbar Square you'll find the Golden Temple. It's a must-visit.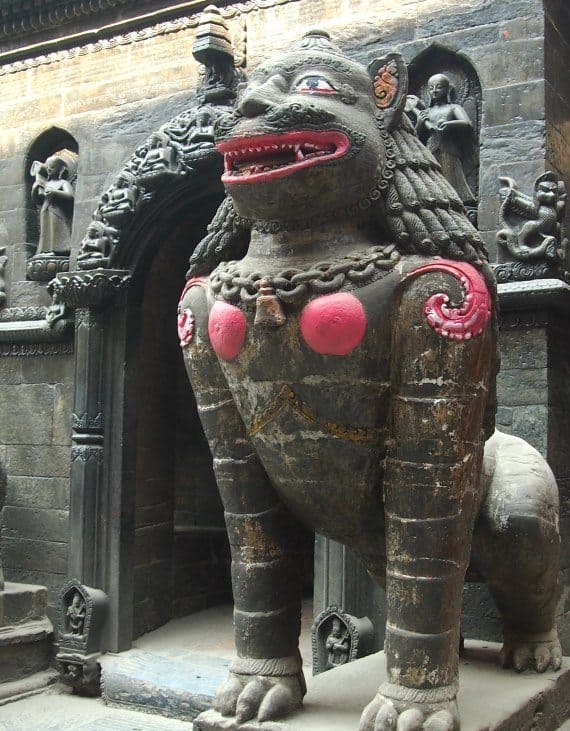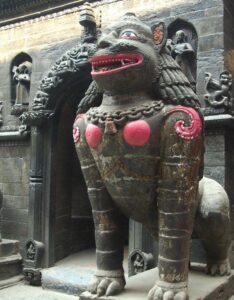 Years ago, the Golden Temple was a rat temple. We visited way back when, but on our recent visit there was not a rat to be seen.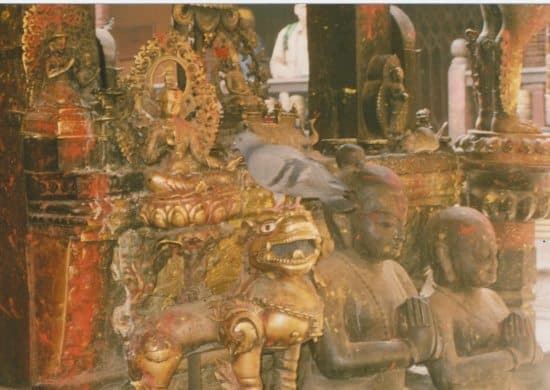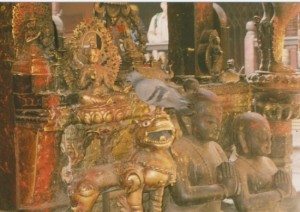 A look at Patan's Durbar Square. In the photo below you can see entrails strung accross a doorway. A post-earthquake look at the damage in this historic region. We also bumped into Prince Harry there. Read about that too.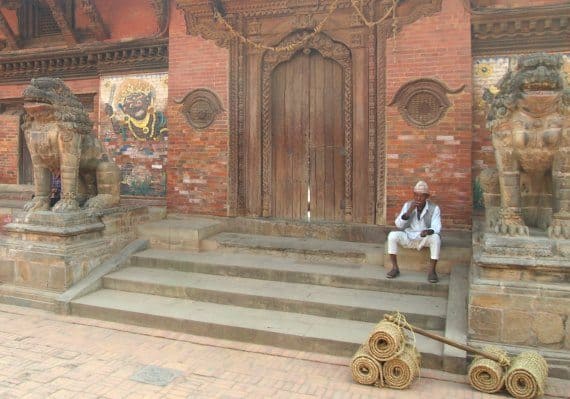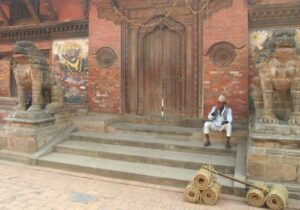 If you have time, get outside of Kathmandu and explore the Kathmandu Valley. Starting with Bhaktapur and Nagarkot. Bhaktapur is ancient and relatively tourist-free, it is the Kathmandu Valley's third Durbar Square. Nagarkot is famous as a Himalayan view point, in season. Both are within 2 hours of Kathmandu.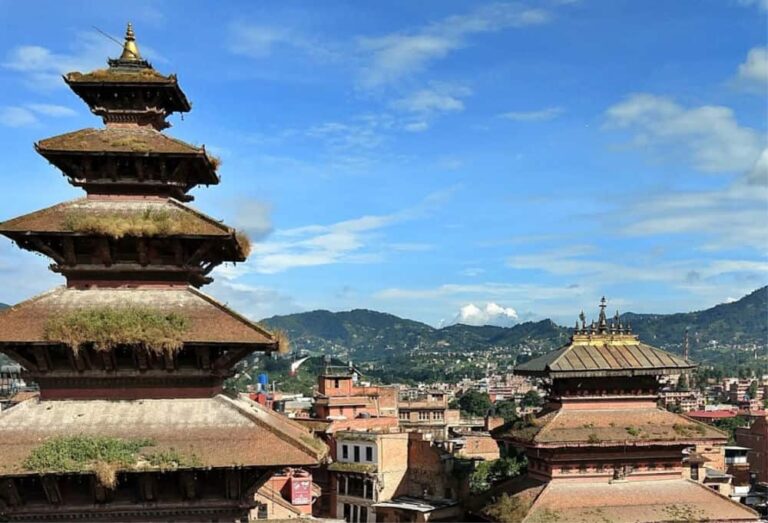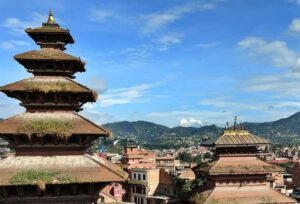 Nagarkot, we got there by bus from Bhaktapur and stayed a few nights, you could also take a day trip to see the Himalayas. Know which times of year will bring you clear skies.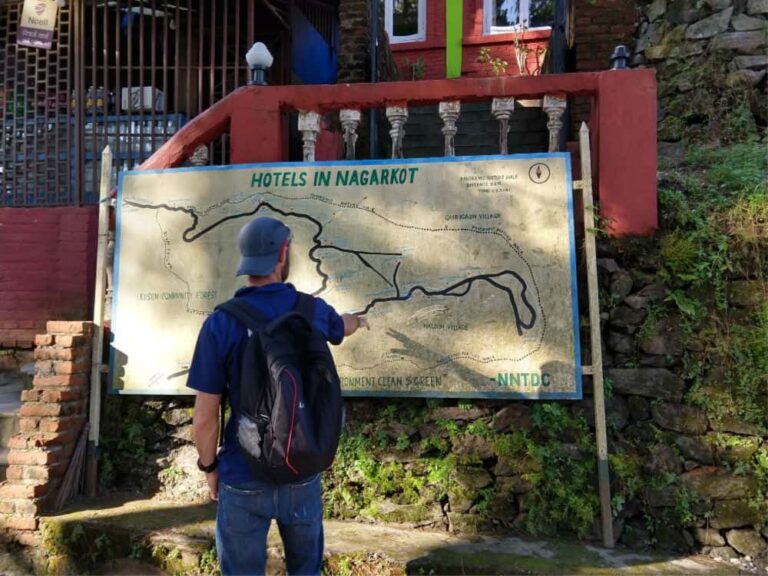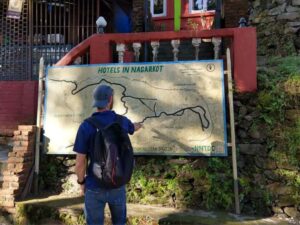 Trekking in Nepal
There are plenty of treks in Nepal to suit various levels, durations and requirements. You need to be aware of costs too, permits can add up. We created a guide to trekking in Nepal, an overview, but we also have more detailed posts, below about individual treks.
Everest Base Camp Trek and Everest Region Trekking
Our first Trek in the Everest region wasn't to Base Camp. We just went for a walk and ended up in Tengboche. This time we flew into Lukla and walked out to Phaplu before taking the bus back to Kathmandu.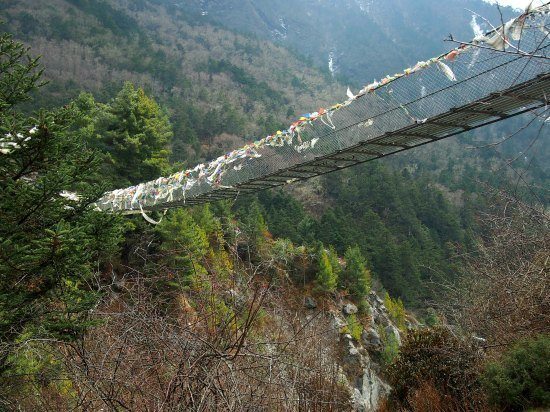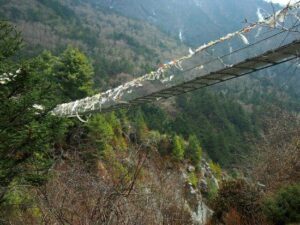 In 2018 we did the EBC trek, in peak season, October. We flew to Phaplu and walked in, flew out of Lukla. The crowds at this time of year were a little unexpected, as were the flight cancellations.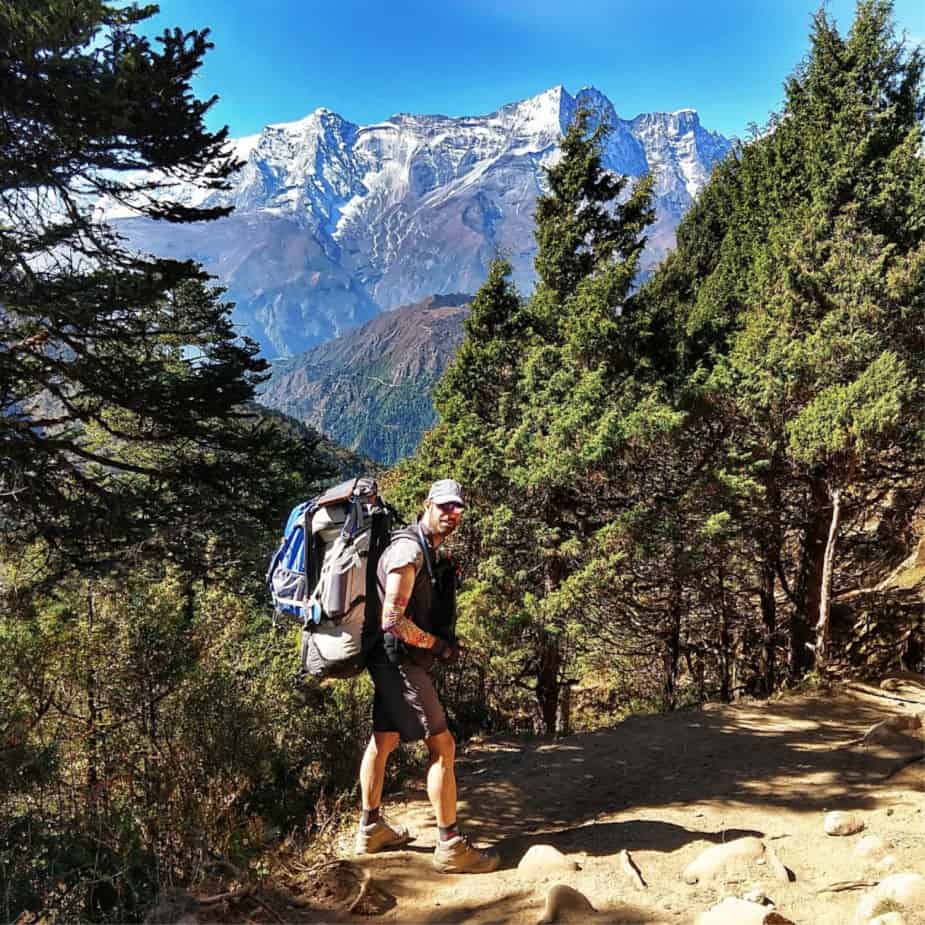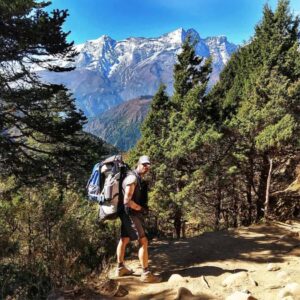 I'm scared of heights, terrified actually. But I do it. Could you?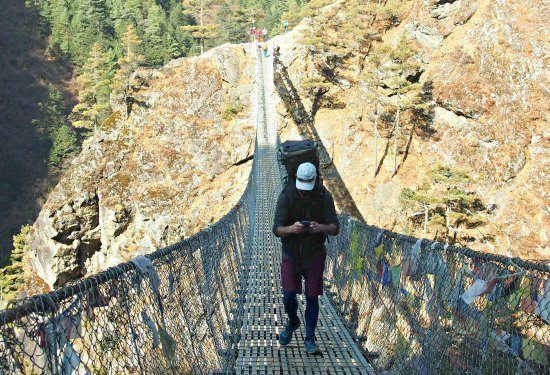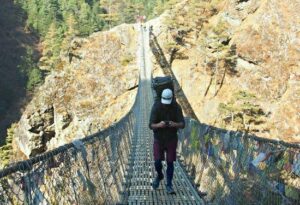 Lukla airport and the experience of flying on tiny planes in the Himalayas.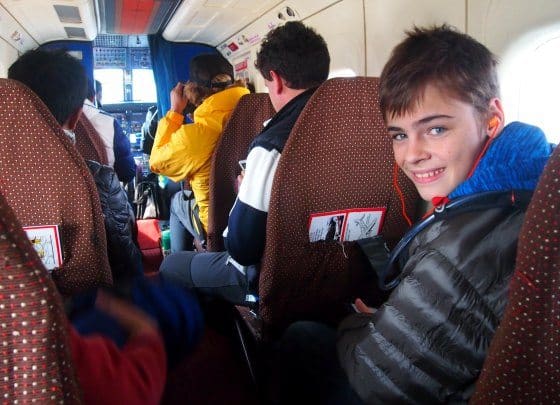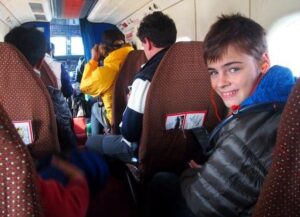 Lukla is billed as the world's most dangerous airport. It's pretty cool and we and millions of other trekkers and guides survive just fine.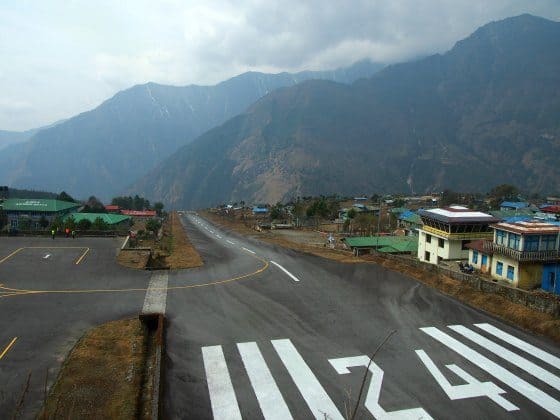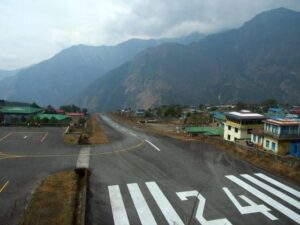 In 2016, just 11 months after the earthquake, we visited Nepal with kids. 2018 was totally different. Our first visit was tough on the children.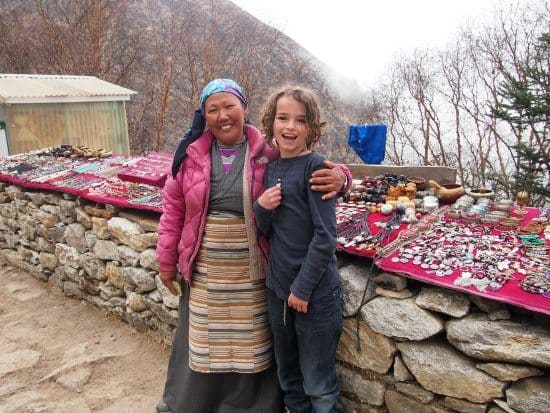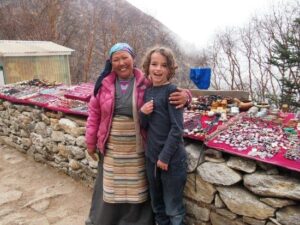 My elder son and I, he was 11 then, walk to Tengboche Monastery for the first time. Plus more on our walk from Lukla to Tengboche, the first few days of the classic EBC trek.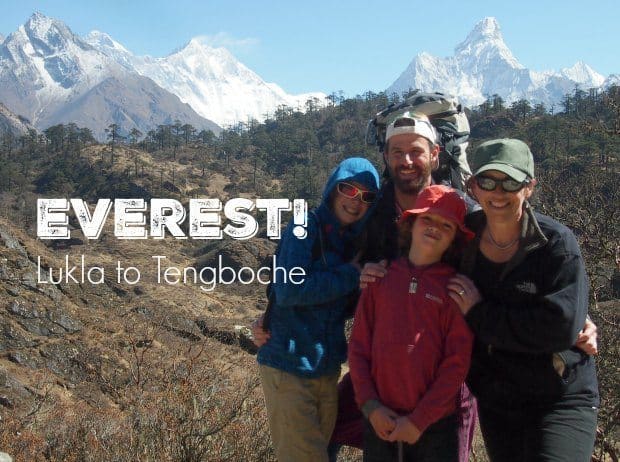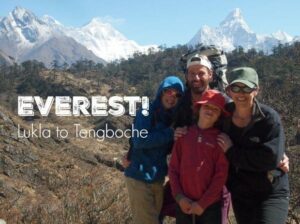 Treks in Other Parts of Nepal
Unfortunately we haven't done every trek in Nepal, but we'd love to!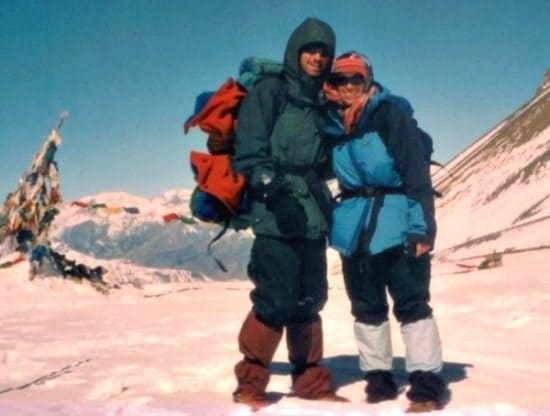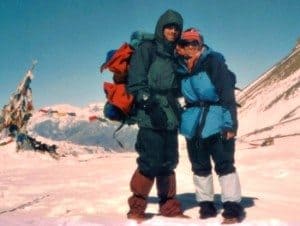 Packing and Travel Gear for Nepal
Nepal is a little different. You will most likely need travel gear outside your usual packing list. We'll do our best to help you know what to bring to Nepal.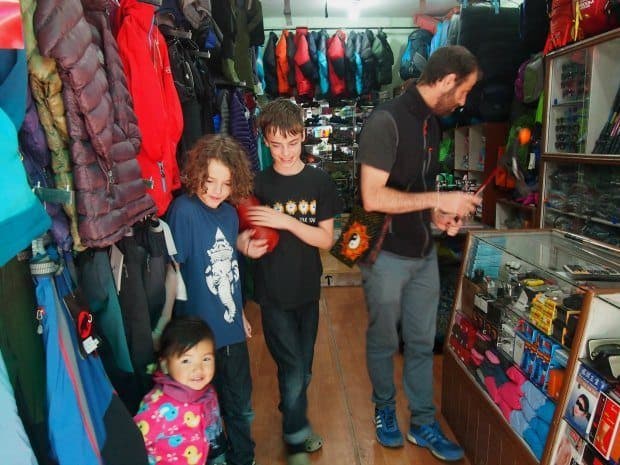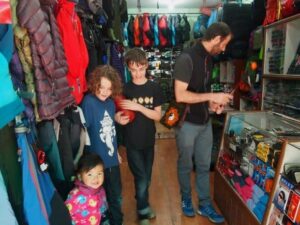 Food in Nepal
We've had some great food in Nepal. Traditional Nepali, Tibetan and Western. We can give you ideas on what food is available in Kathmandu, on your trek, in the Terai and tell you roughly what it costs. Those huge price rises on your trek could be a surprise otherwise. For now just a post on traditional Nepalses food, more to come soon.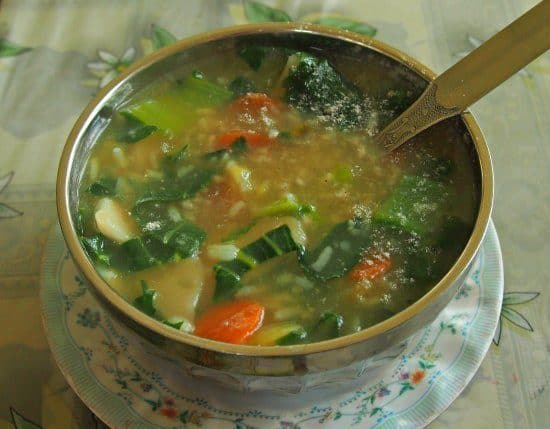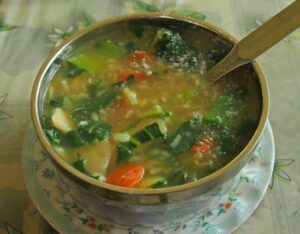 Other Places to Visit in Nepal
Most people know of Pokhara, but how about Chitwan and Lumbini? Not so many tourists make it to these places. Are they worth a look?
Chitwan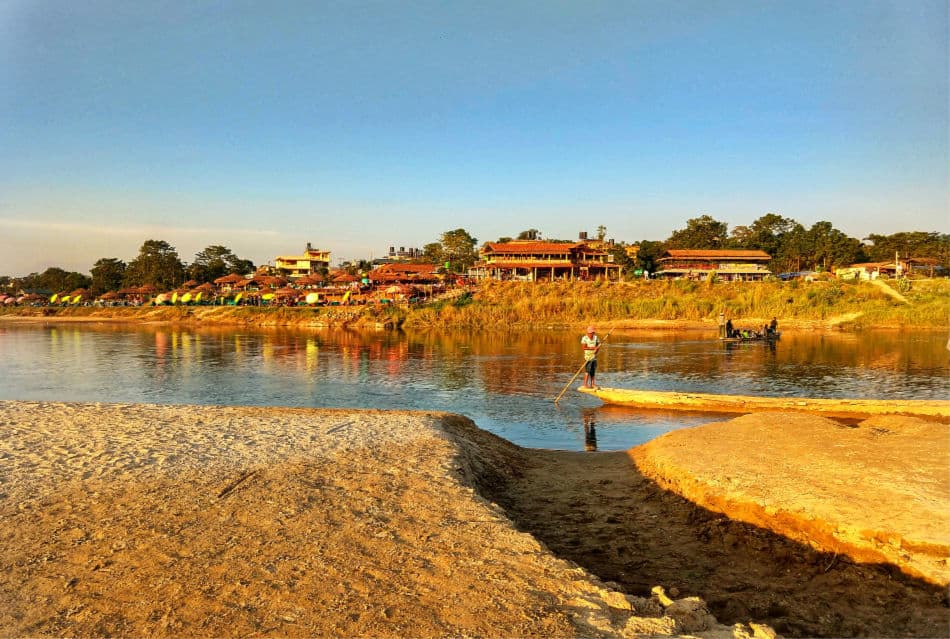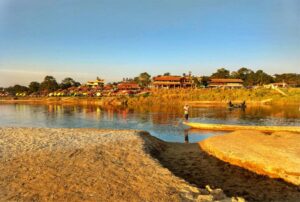 Lumbini
We visited Lumbini Nepal, the birth place of Lord Buddha. It's a tough place to get to and conditions there aren't great but for us to see the birth place of Siddharta Gautama was well worth the effort.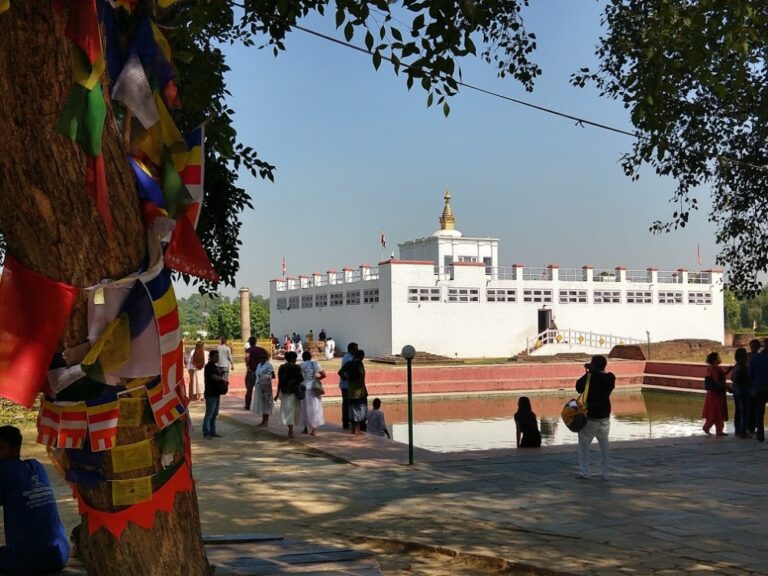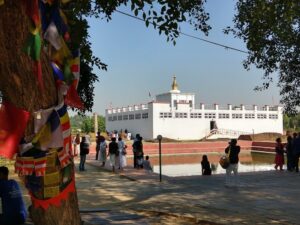 Bhaktapur
No Nepal travel blog or visit is complete without Bhaktapur. If your time is very tight you may have to skip this beautiful ancient town, but if you can spare 24 hours, go, stay overnights. Bhaktapur is no distance from central Kathmandu really and it's so worth the trip. Read our full post on Bhaktapur below.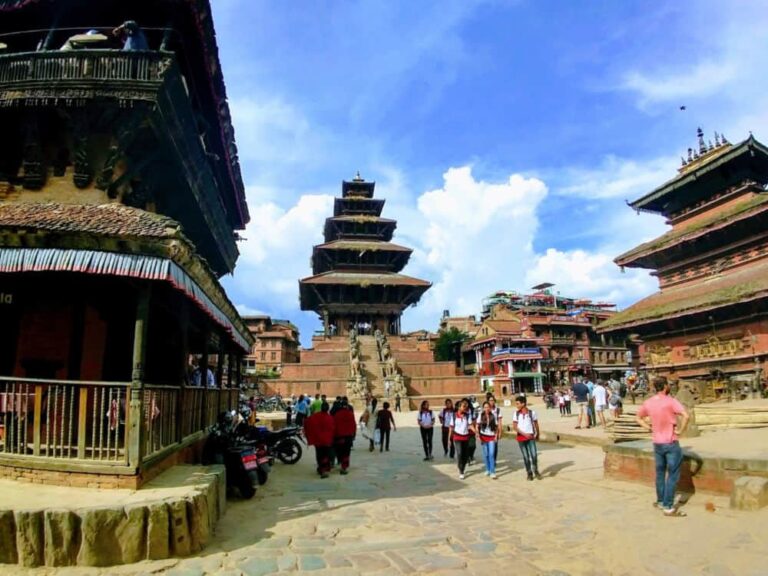 Nagarkot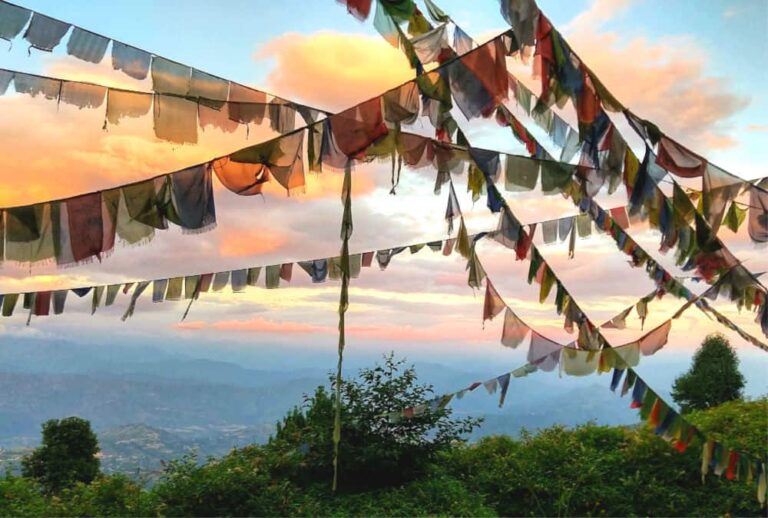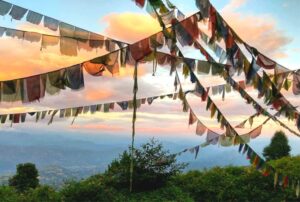 We hope you find our Nepal Travel Blog content useful in planning your visit to Nepal, be it a cultural tour or adventure travel. We still have many more destinations in Nepal to add and we hope to back there again, trekking the Himalayas, in 2019.