This post may contain affiliate links.
So here's the thing, Tibet is way, way high. Crazy high. Everyone knows that to trek in the Himalayas you'll have altitude issues and probably need to take diamox and have acclimatisation days and such like, but before we set off to Tibet last week I hadn't actually thought much about the altitude of the Tibetan Plateau. The altitude of the passes you will cross to likely get to Lhasa are off the scale. So here's some information for you on altitude in Tibet and our experiences of taking Diamox on the Everest Base Camp trek and Tibet.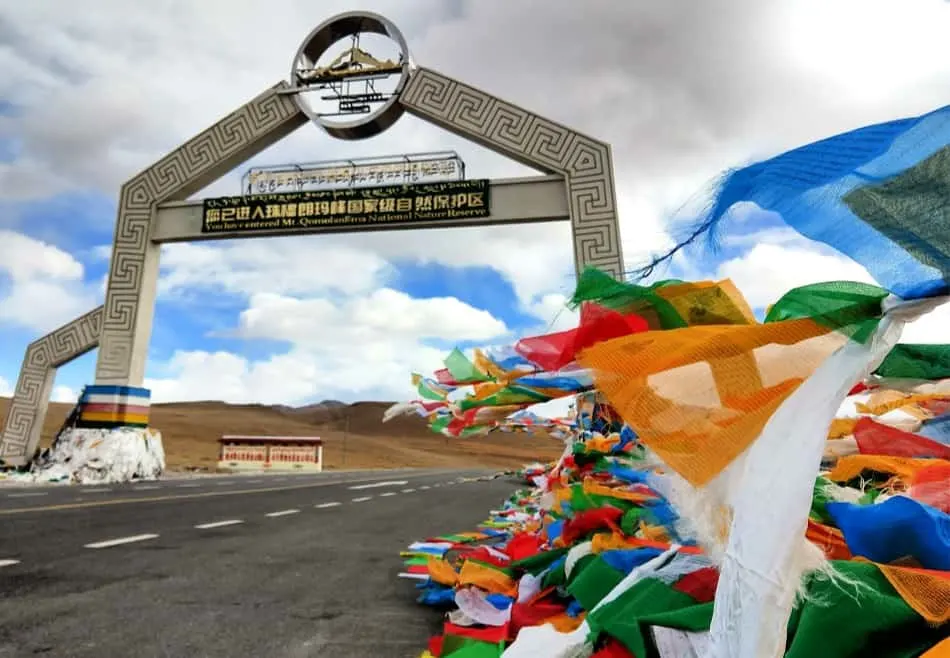 Altitude in Tibet
Altitude in Lhasa
Lhasa is at an altitude of 3660 m (12,007 feet) so that's not a massively big deal by Tibetan standards. It's high, sure, and you'll be out of breath walking up stairs. You may have a killer headache too, but it's not so high that I'd be panicking. I wouldn't want to fly in there from sea level. You could get really unlucky and be hit by the altitude hard, as my husband was in Peru.
Lhasa is quite low compared to the passes so this is not the place I'd be worrying about.
We had just got back from Everest Base Camp, the Nepal side, ( 5300 m) and we'd been in Nepal, and pretty high up for 6 weeks, so we weren't fazed, but if you were to fly direct into Lhasa from sea level, you'll feel it and could have issues.
Tibet's High Passes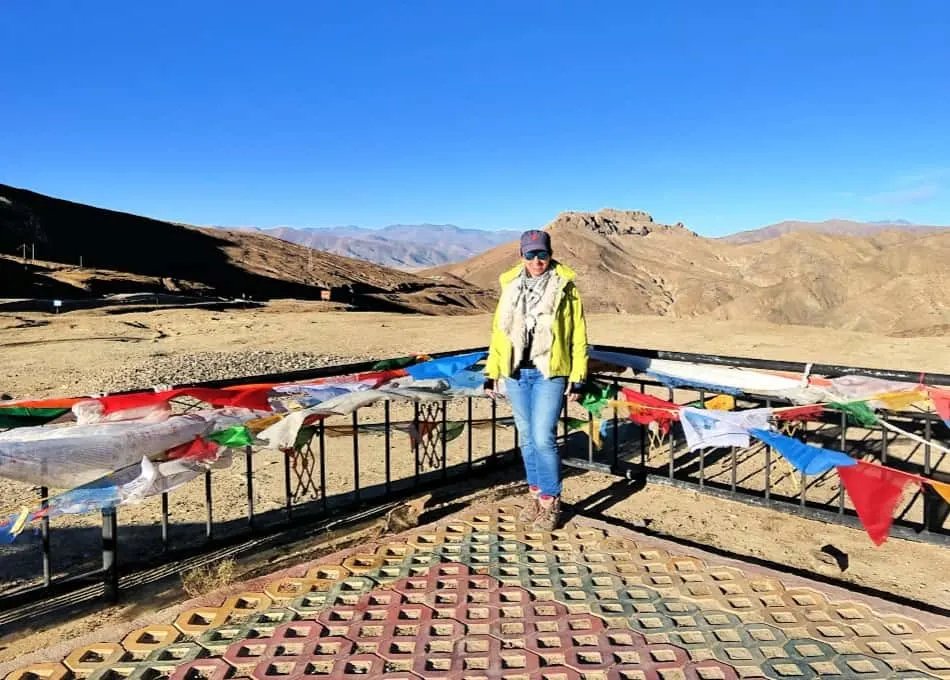 We drove to Tibet from Kathmandu and in going this way, by road, we went over 4,000 and 5,000 m several times on the Tibetan side of the border. This is where we really felt the altitude, all be it for just a few minutes while we leapt out of our luxury bus to take tourist happy snaps.
It is incredibly hard to accurately name these passes. At the time we crossed them we presumed it would be easy to check names and heights later using Google maps. unfortunately, partly due to the Chinese Google and Social Media Ban we've been unable to find accurate names for these passes. This is further complicated by names being in Chinese, Tibetan and Nepali. We've done our best.
Yela Pass or Zhongma in Shigatse. The First Pass We Crossed from Nepal 5236m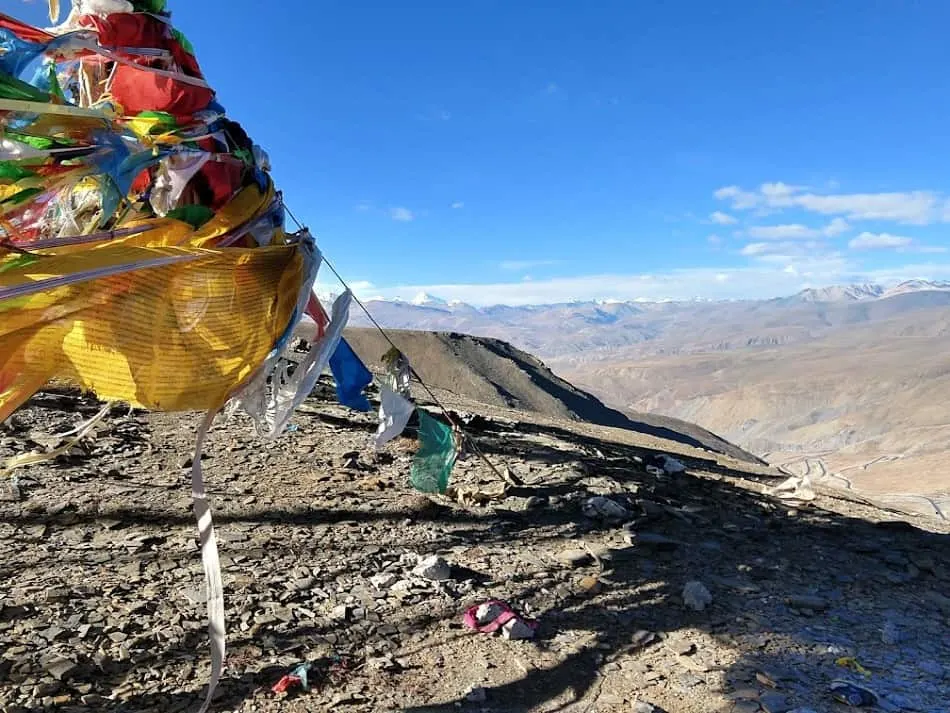 Because of the 2015 earthquake causing extensive damage in Nepal and Tibet, road traffic from Nepal to Lhasa is (was, please check for road closures) currently taking the route above. This pass was the first high point on our journey from Kathmandu to Lhasa and came after a switch back climb or hairpin bends.
Don't be alarmed, roads are quiet in Tibet, vehicles good and driving well controlled. This is not the case in Nepal, over there you take your life in your hands getting in a bus.
This pass was well before we joined the Friendship Highway, which is the usual route from Nepal. We joined this famous road (which goes all the way to Shaghai) later on day 2.
This was the highest pass we crossed and we all felt its effects sharply, but only when we were out of the bus walking around to take photos. It was at at 5236 m and was the highest of the whole trip.
Simila Pass, 4,200m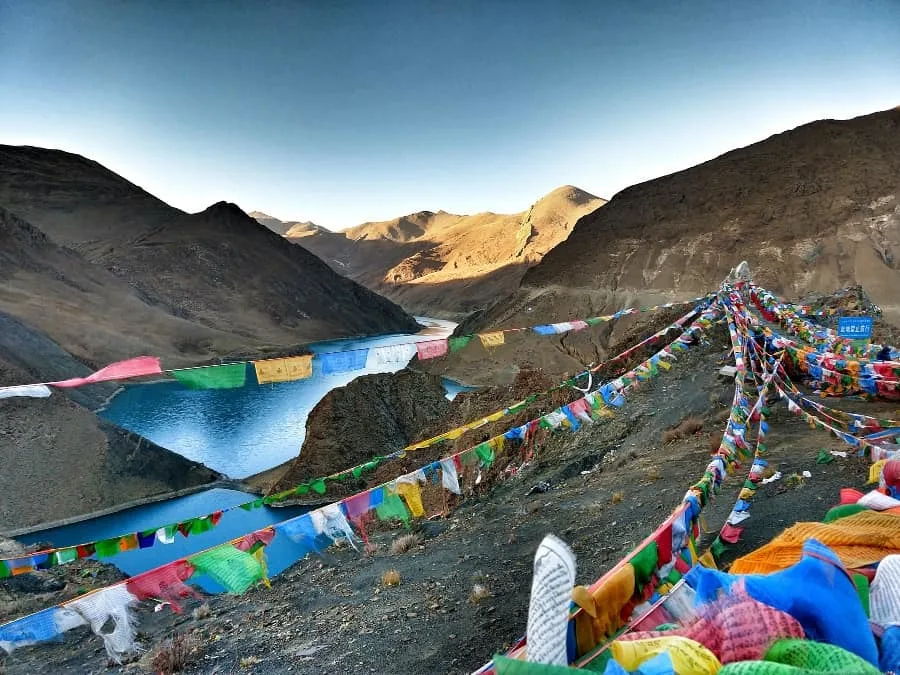 This one is above the man-made lake at the Manla Reservoir. It's a nice photo stop and not breath-takingly high.
Gyatso La Pass 5220m
At an elevation of 5220 m the Friendship Highway runs through the Gyatso La Pass.
Gawu La Pass, 5,198 m
Another mountain pass on the way to the Everest Base Camp. Other mountains in the region above 8000 m are Mt Shishapama, Mt Lotse, Mt Makalu, and Mt Cho Oyu,
Should You Take Diamox for Tibet?
I just need to say (for legal reasons) that nothing I have to say is medical advice and should not be taken as such. These are simply our experiences. I'm just a mum who's done a bit of high altitude trekking with and without Diamox, with kids. I also used to work in medical science so I understand long words like diuretic and respiratory stimulant.
Diamox is both of those things. It helps you cope with altitude but it can make you pee.
The making you pee part was a major problem for us because the toilets outside of our hotels were absolutely rank and nobody wanted to use them.
As on our Everest Trek the month before, we started taking Diamox as a preventative and stopped after a few days when we'd had enough of public toilets.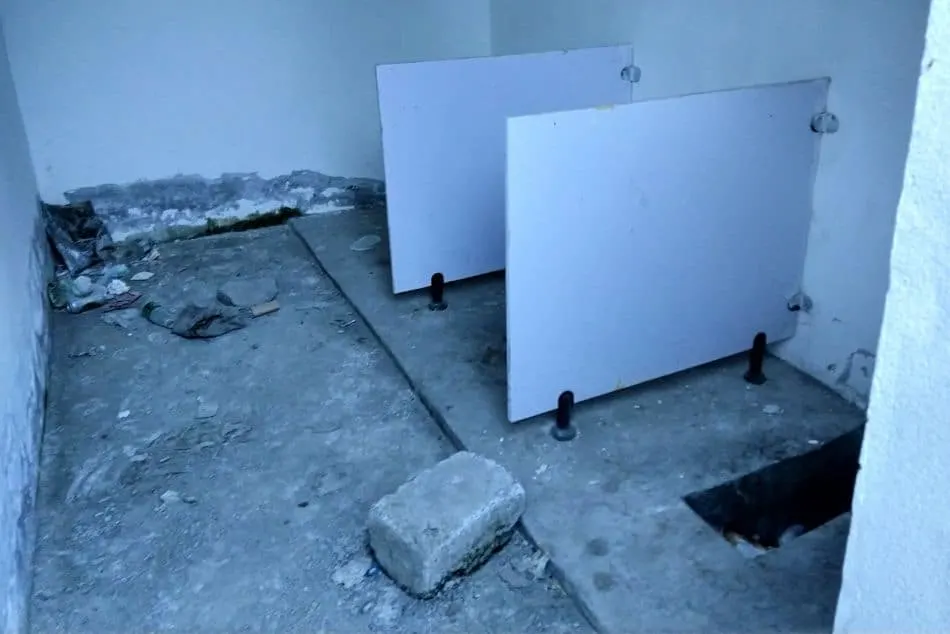 You can easily buy Diamox, without prescription at a pharmacy in Kathmandu. It costs a couple of dollars for a pack of 10 and as a preventative you normally take half in the morning , half at night.
Some people like to get Diamox on prescription from their GPs in their home countries.
Only once has any of us taken a whole Diamox tablet. My husband had a headache at Gorak Shep (near Everest Base Camp, Nepal side) so I made him take one. He had to get up and pee 14 times in the night and wasn't best pleased with me.
Of course, good hydration is supposedly vital for proper acclimatisation and avoidance of altitude sickness. The more you pee the more you need to drink, the more you pee. This isn't great.
"They" whoever they are, say you should drink 4 L of water a day at altitude. We have never got anywhere close to that and nobody has died or had AMS. Including the kids. But you should absolutely drink. We drink a lot of black tea at altitude, hot or cold, we fill our water bottles with tea sometimes. Tea also makes you pee. The Tibetan Plateau is a high cold desert and it sucks the moisture out of your body alarmingly fast. Take a good lip balm with sun block.
Some people say that Diamox makes your fingers and toes tingle. Maybe it does, but I find I get the hypoxia tingles without the Diamox too. Usually when my extremities get a bit cold.
Do what you feel is right for you. A " suck it and see" approach is always my best friend. When you're trekking in the Himalayas the advice is always to go down if you feel altitude problems coming on. This isn't easy in Tibet, so yes, altitude can be a worry. Want to know more about altitude and altitude sickness – here's some more information, useful video and free mini course.
If you'd like to hire a car during your stay, use this car rental comparison tool to find the best deal!

We also suggest you take a look at this company to get a quote for all kinds of the more tricky adventure or extended travel insurance.

Try Stayz / VRBO for an alternative way to find rentals on homes/apartments/condos in any country!