This post may contain affiliate links.
Wales is my home country and I love it, despite living abroad now. This Wales travel blog page is to pull together all of our Wales content in one place so that you can find it easily and use it to help plan your holiday, vacation, short visit, or road trip in Wales. This blog page also documents our personal travel in Wales, as holidaymakers, we visit Wales often.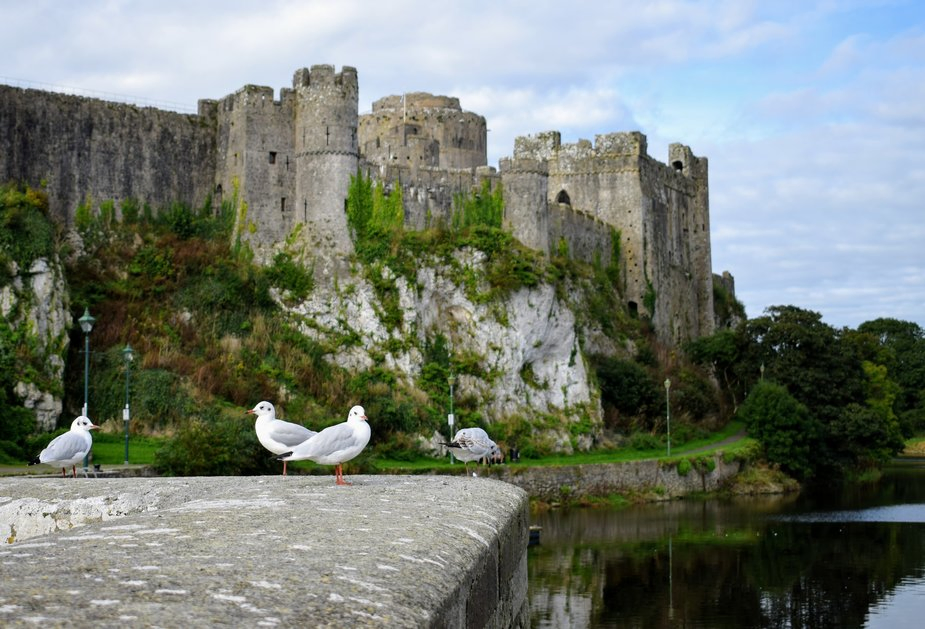 From visiting Wales as tourists, we've created multiple Wales blog posts, you can access all of them from this page.
I take my children back to discover their heritage and show them the places I enjoyed as a child. Below are the Welsh destinations we've covered so far for our blog, we're in Wales again soon we hope, and there is lots more content coming.
You will also find tips, destinations and ideas for visiting Wales on this blog. If you can think of anything you'd like us to add, just let us know, we know Wales very well indeed.
Wales Travel Blog
Take a look at some of the best Welsh destinations, as well as tips and information on travel in Wales, below.
Wales With Kids and For Families
We think Wales is an amazing destination for a family holiday. Your kids will find so much to do and to enjoy.
With that in mind, we put together a huge list of things to see and do in Wales for kids, in 2020 as attractions and locations re-open after lockdown. We've tried to find as many dates as we can for when reopenings will happen. Check out Wales with kids, here.
Hotels and Accommodation in Wales
As the world edges out of quarantine, we feel that Airbnb is a particularly good option for Wales. You'll find all manner of cottages, glamping pods, apartments and boutique stays on Airbnb. Use our search box below.
If you're not yet a member you can sign up here to get a discount against your first booking with this platform, it's a useful amount of money.
We stay in Cardiff often, so we took a look at accommodation options for families in Cardiff Wales, from ultra budget to Cardiff Bay's luxury hotels and everything in between so long as there is room for 3 or 4. Accommodation in other parts of Wales, including hostels and AirBnbs, are indicated in area-specific posts.
Destinations and Things to Do in Wales
Below are some of the places in Wales that we already cover in depth. Further down the page you'll find more information on visiting Wales.
Places to Visit in South Wales
A few favourite places to visit in South Wales, from Roman ruins to castles to engineering oddities. South Wales is where I call home, we know it well and there are some interesting scenic, historic and quirky places mentioned in this post.
Barry Island
Barry Island , not far from Cardiff, home to Gavin and Stacey and the iconic funfair. It's also a lovely place to enjoy a walk by the sea, an ice cream of some fish and chips.
Big Pit Mining Museum (Free)
Go down a disused mine in the original miners' lift. See the conditions down there and learn about life in Wales during the mining era. It's quite an eye opener and totally free.Read more about The Big Pit Mining Museum in South Wales here.
Cardiff and Doctor Who Locations
If you love Doctor Who you're going to love Cardiff and South Wales. Welsh Doctor Who locations to find in our back yard.
Cardiff at Christmas and the Annual " Winter Wonderland"
Cardiff at Christmas. Lights, shopping and our annual " Winter Wonderland" festivities. See what t expect in Cardiff at Christmas by clicking through to our post.
The Museum of Welsh Life at St Fagans (free)
The Museum of Welsh Life, not far from Cardiff, is a collection of reconstructed Welsh cottages, shops and other buildings. It's a huge place and a lovely day out with kids, take a look at the post, this place surprised me.
Tenby. Pembrokeshire and Ironman Wales Registration
Tenby, our favourite sea-side town in Pembrokeshire. This visit was special because my Australian husband was competing in Ironman Wales. It's held here every year and the start of the swim from Tenby's North Beach is spectacular, best in the world! The buzz in Tenby and race registration here. He will be competing in Ironman Wales again in 2018.
Castel Coch, Cardiff's Fairy-Tale Castle
It's a folly, but a beautiful one. Castell Coch has been a movie and TV set many, many times, uncover its interesting history and take a look inside by visiting our post here.
Ironman Tenby, The Event
The big day, the big event. The crowds, the route and beautiful Tenby for Ironman Wales, read more here.
Wales Road-Trip. Pembrokeshire to Ceredigion
A wonderful roadtrip along the coast. Spectacular coastal scenery, ancient castles, cathedrals, wildlife and fish and chips from Pembrokeshire to Ceredigion, read about this stunning roadtrip here.
Coming Next on our Wales Travel Blog
Cardiff, Tenby, Pembrokeshire and Ceredigion, hotels, hostels and family accommodation. Food drink and festivals. Getting there and getting away, it's all being created, right now!
Practicalities of Visiting Wales
Accommodation Costs in Wales
Accommodation prices in Wales are surprisingly high, for a family of 4, £40/night would be an absolute minimum and you'd be lucky to find a deal like that. During our Wales stay and roadtrip nightly accommodation costs averaged at £60, this was in late September after British school holidays were over. Costs are a somewhat lower than London or most large destinations in England. Cardiff prices aren't much higher than those in remote West Wales and there are more budget hotels to choose from in the capitol. You'll find plenty of hostels too, but for a family these tend to work out more expensive. Brexit and the devalued pound seems to be pushing prices up already.
There are plenty of good YHA hostels in Wales. If hostelling is something you enjoy, it could be well worth joining the YHA for membership discounts.
Welsh Language
There isn't a language barrier, most Welsh people speak English and just about every signpost you see will be in Welsh and English. The further west or north you get, the more you will hear Welsh being spoken.
Welsh Currency
We don't have our own currency in Wales, your British pounds will do just fine. Likewise, plugs and power are the same.
Where to Go in Wales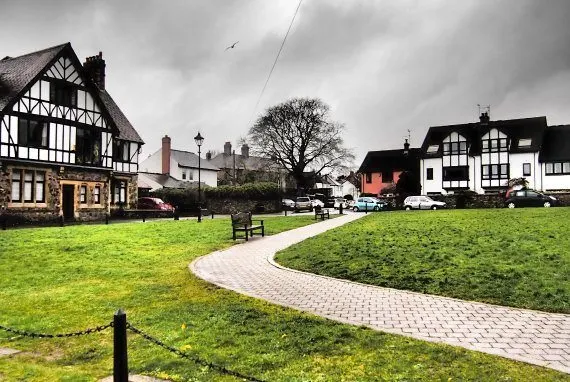 Wales has much to offer. Beautiful beaches, stunning coastline, mountains to hike, valleys to explore and fascinating history. I often say that we have a castle on every street corner in Wales and it's pretty much true. Don't miss Cardiff for our capital's castle, the beautiful Cardiff Bay area, good dining and night life. Heading inland explore the valleys and Brecon Beacons National Park.
Travel further around the south coast, check out Swansea, the Mumbles and Gower Peninsula on the way to Pembrokeshire. Heading up the west coast towards Snowdonia National Park, stop off at quirky little Portmeirion and Aberysthwyth.
When you hit the far north you have Anglesey, Cernarfon, Bangor, Colywn Bay, Landudno and Rhyl to explore.
This Wales travel blog page is in its infancy, I have much more to add.
For further information, for now, check out:
For You for Pinterest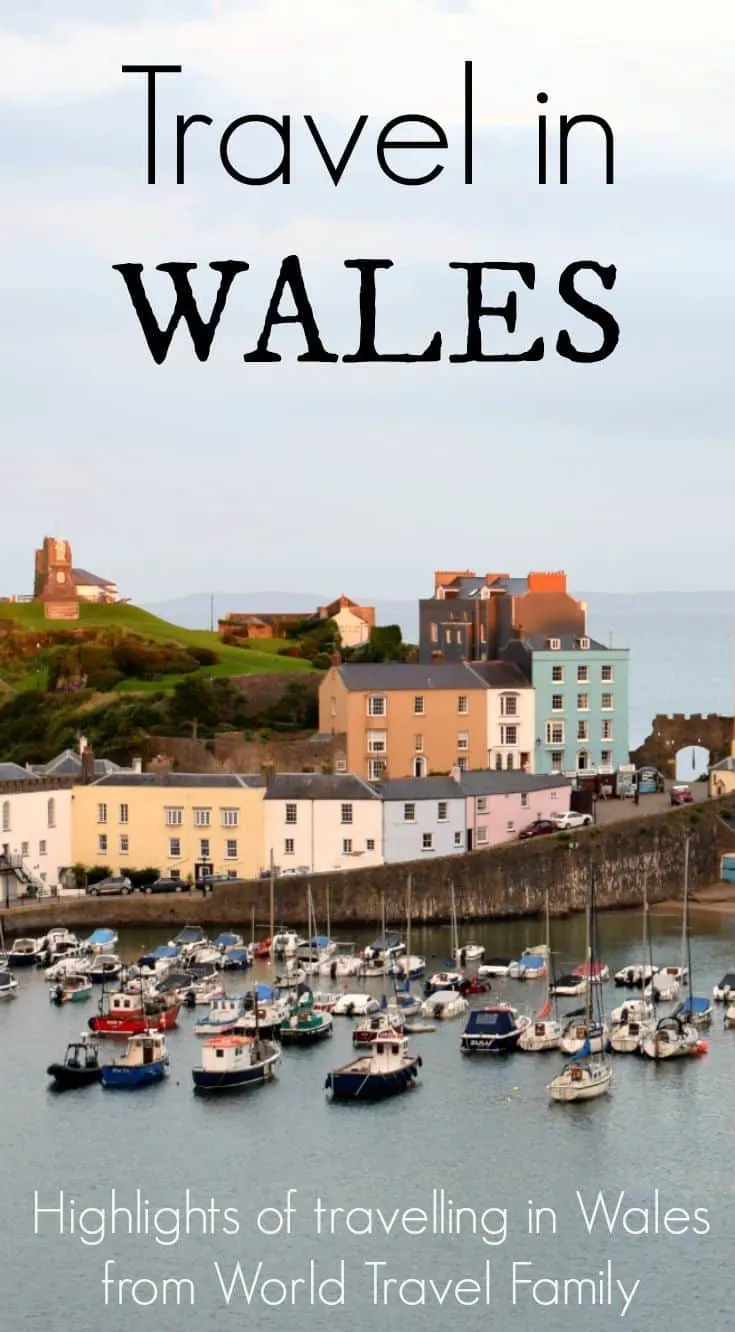 We have lots more to write and we're back soon to explore more of North Wales, for now I hope you find our Wales travel blog page useful
If you'd like to hire a car during your stay, use this car rental comparison tool to find the best deal!

We also suggest you take a look at this company to get a quote for all kinds of the more tricky adventure or extended travel insurance.

Try Stayz / VRBO for an alternative way to find rentals on homes/apartments/condos in any country!