This post may contain affiliate links.
There are plenty of interesting and beautiful places to visit in South Wales, I know most of them well, I grew up there. South Wales is an area with much to offer, beaches, history, culture, nightlife, and breathtaking scenery being just some of them.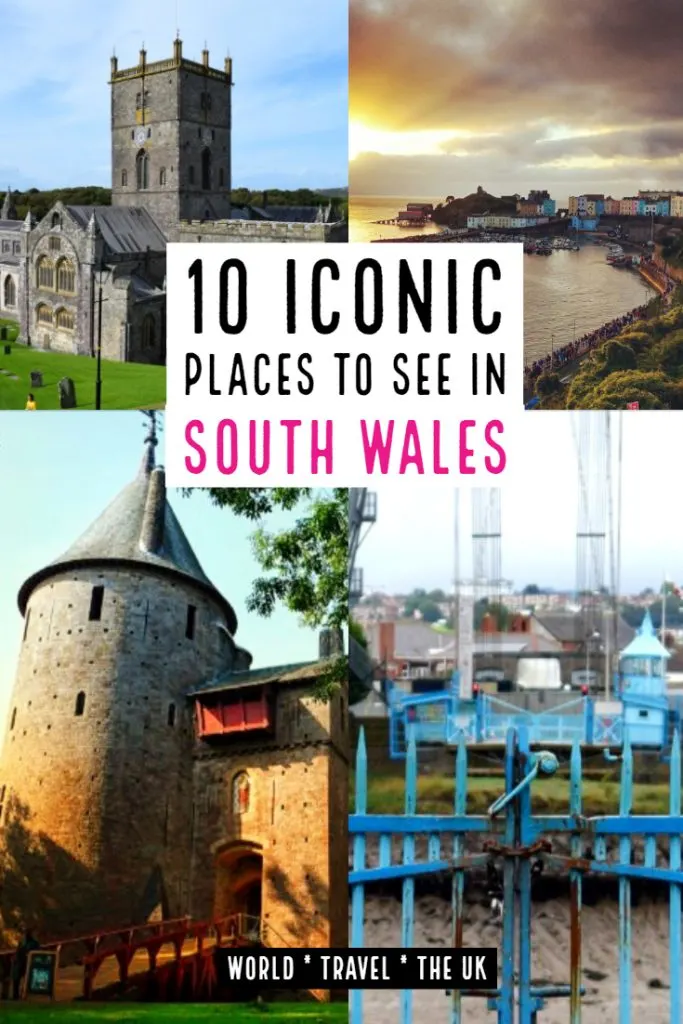 I love the area and it's one of many I call home as a global travel blogger. Here are some highly recommended places to visit in South Wales, some you'll know, some you won't. Links lead to more detailed information on attractions, historical sites, museums and some of the best places to visit in South Wales.
Places to Visit in South Wales.
In no particular order and with apologies if we missed your pick, here are some of our favourite places to visit in South Wales. This is a post I add to as we visit a new place that strikes us as beautiful or interesting, there is much more to come.
All information was correct at time of writing, please double check times and admissions as things could have changed.
Tenby
As I child I swam in summer seas among the boats of Tenby harbour. As an adult I'd visit in winter, to enjoy the great restaurants and walk around this pretty little town. I think it's best in the winter when the sea is rough and the crowds have gone. These days Tenby hosts the Wales Iron Man in early Autumn. Read our coverage of Tenby Ironman Wales here.
Barry Island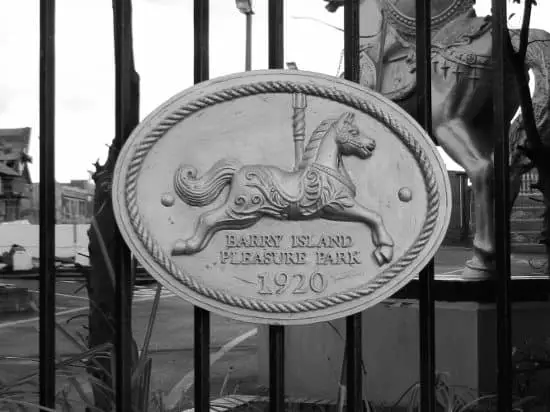 I wrote a post about Barry Island, the home of Gavin and Stacey. It's a perfect British seaside town, great for walks and fish and chips in winter or beach activities in summer. I hear the Island is undergoing a massive face-lift right now, well worth another visit.
Caerleon's Roman Ruins FREE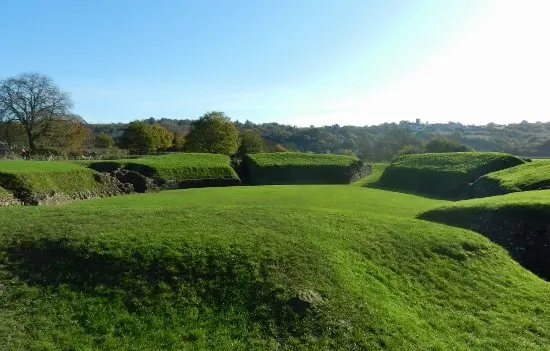 Everybody knows Bath. But did you know about the Roman ruins in Caerleon? There is an amphitheatre, barracks, a Roman bath and parts of the Roman fortress walls are still standing. While you're in Caerleon you should check out some of the excellent pubs, try The Hanbury Arms on the River Usk, the building is over 400 years old.
Newport's Transporter Bridge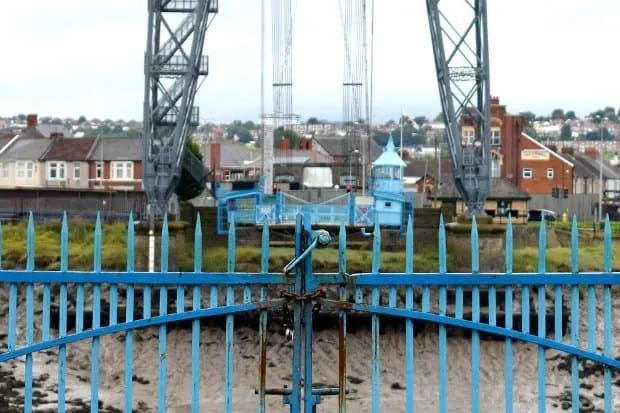 Twenty transporter bridges once existed, now only six are left in the whole world. It's still in operation and worth the trip over the Severn Bridge to see. Read more about Newport's transporter bridge here.
Castell Coch, near Cardiff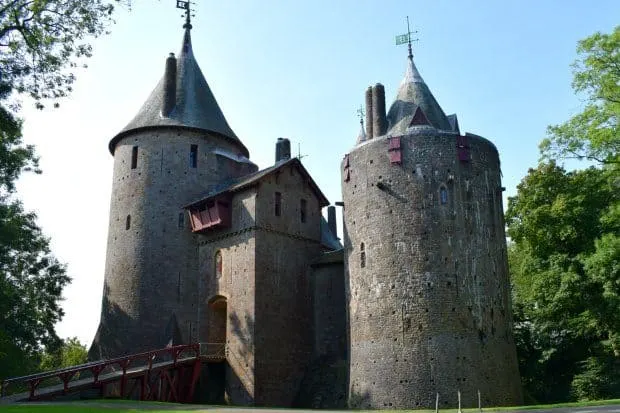 This fairy-tale castle, actually a Victorian folly, sits atop Norman ruins on a hill just outside Cardiff. You can see straight away why it has been used as a set for TV and movies over the years, it's absolutely beautiful. Take a walk through the woods outside or enter to see the beautiful decorative art work on walls and ceilings. There is a full post on Castell Coch here
Big Pit Mining Museum FREE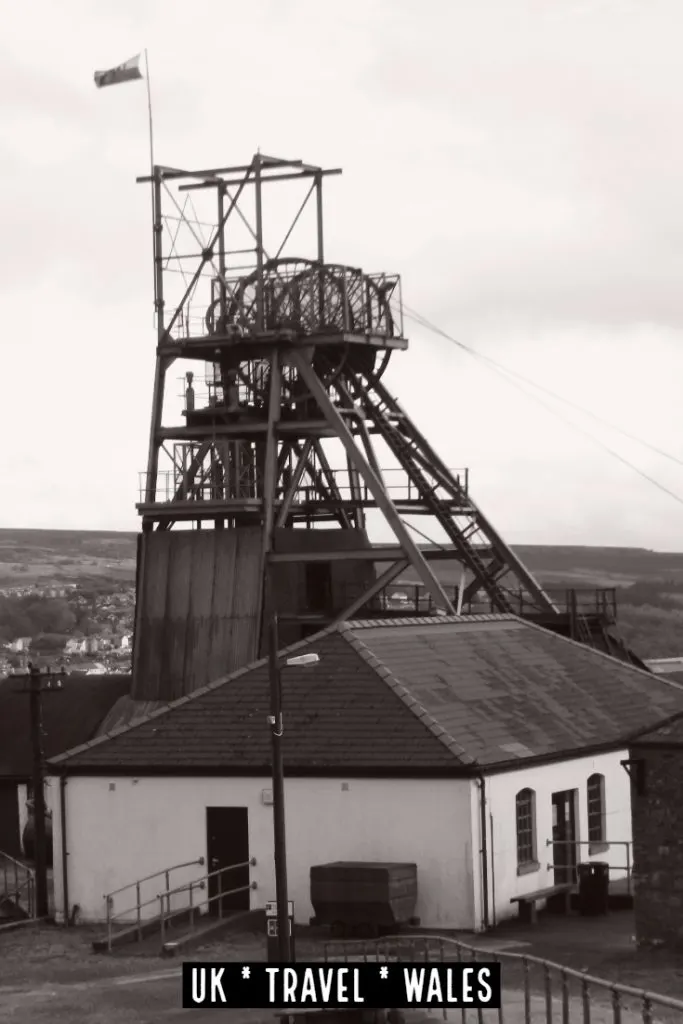 I've already posted about Big Pit, we visited almost by accident a couple of years ago and loved the place. It's got to be the most unusual museum I've ever visited. You are taken on a tour of the mine, a disused coal mine, with head torches and helmets by real ex-miners. You can explore the old pit head baths and find out how hard life was for miners and their families.
Cardiff Bay FREE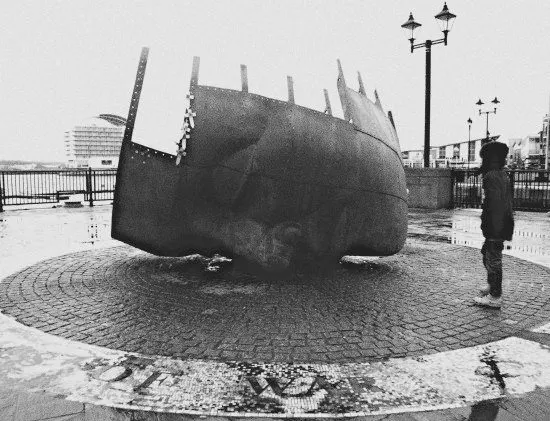 Cardiff bay has it all, smart bars, restaurants, hotels, history and Doctor Who. Roald Dahl place houses the iconic Torchwood Tower, a little further around the bay was the The Doctor Who experience, I took the kids, they loved it, click the link to read more.
The Museum of Welsh Life Near Cardiff FREE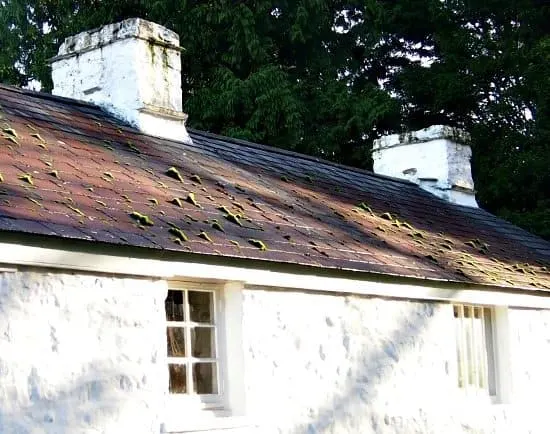 The Museum of Welsh Life is a fabulous, free attraction in the village of St Fagans near Cardiff. It's wonderful that museums like this are free. This collection of ancient Welsh buildings is a lovely place for a family walk at any time of year. See our post on The Museum of Welsh Life at St. Fagans for more detail and some great photos.
The Doctor Who Experience Cardiff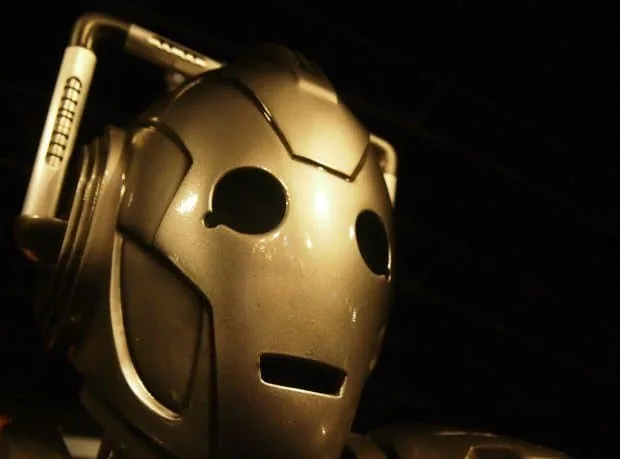 This Doctor Who exhibition started its run in London before relocating to its rightful home, Wales. The Doctor Who Experience building sits on Cardiff bay and was well worth a visit. We have a full post on the Wales Doctor Who Experience here, and on London Doctor Who Experience, here. Update – They closed it down – why would they do that?
St David's Cathedral, Pembrokeshire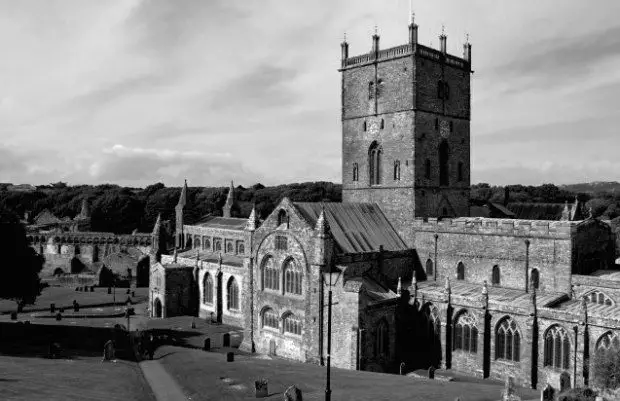 At the far end of Pembrokeshire you'll find St David's. Officially a city as it has a cathedral, but looking like a village, this ancient spot holds the most interesting cathedral I've ever visited. Royal and religious history collide here and there is a treasure hunt for the children. Admission is by donation.
Back to our main Wales Travel Blog page. South Wales is great but also try and get west and further north. we also have a post on road trip into west wales, from Tenby, Pembrokeshire to Cardigan Bay and Newquay Wales.
If you'd like to hire a car during your stay, use this car rental comparison tool to find the best deal!

We also suggest you take a look at this company to get a quote for all kinds of the more tricky adventure or extended travel insurance.

Try Stayz / VRBO for an alternative way to find rentals on homes/apartments/condos in any country!