Just outside Cardiff, the little town of St Fagans is pretty and ancient enough to be a museum in its own right. A gorgeous old church and a collection of thatched cottages nestle in the unspoiled green valley. A little further along the road, a lane really, is the Museum of Welsh Life St Fagans AKA Wales National History Museum. I'd never visited until recently and it's been there forever, over 50 years, so we took the kids to find out what Welsh life used to be like.
St Fagans Museum of Welsh Life is fabulous! We had a great time, not just because of the exhibits, but because we could roam around some beautiful Welsh countryside checking out the wildlife and the kids could run some of their energy off fairly safely. Give or take some mud. It's not just a museum, it's a lovely spot for a walk the sort of place you can go again and again.
All museums in Wales are free so if you're in this part of the UK, try to get to St Fagans, no excuses.
What The Museum of Welsh Life St Fagans is All About.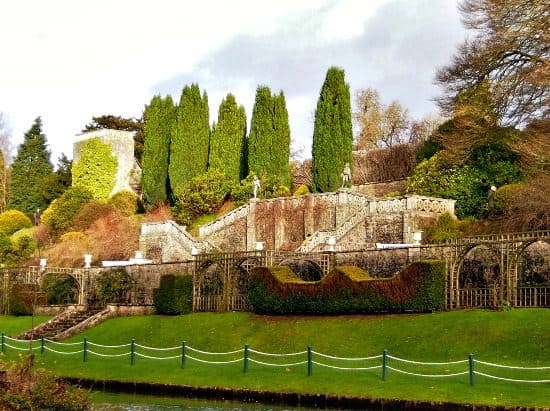 The magnificent 16th Century St Fagans castle is at the heart of the museum. The building and grounds were donated to the people of Wales by the Earl of Plymouth. That was nice of him!
You can explore the beautiful castle, it's grounds and gardens to see how the other half lived back in the day and when you're done with the aristocracy you can move on to take a peek into simple people's lives in Wales.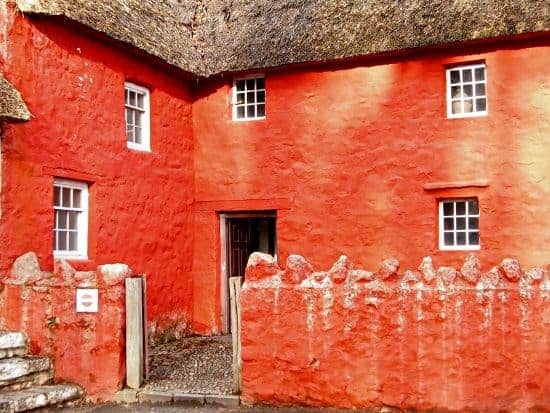 They have moved over forty original buildings and re-built in the grounds of St Fagan's castle. They're well spread out, you feel like yo're taking a walk in the country, not touring a museum. Most of them hold furniture and appliances typical of their era.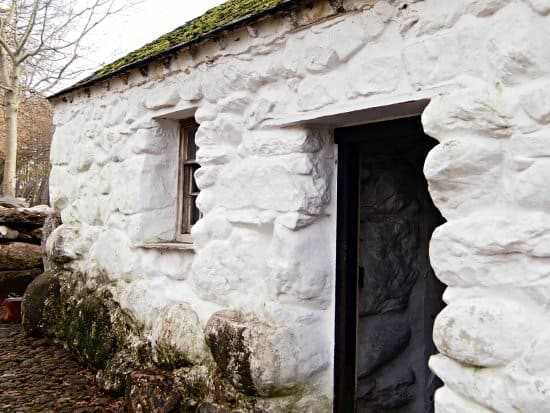 We loved this slate miner's cottage from North Wales, it was home to 10 people. The parents, their six children, the maid and a lodger. A guide kept a gorgeous coal fire blazing inside and could answer all our questions, in English and Welsh.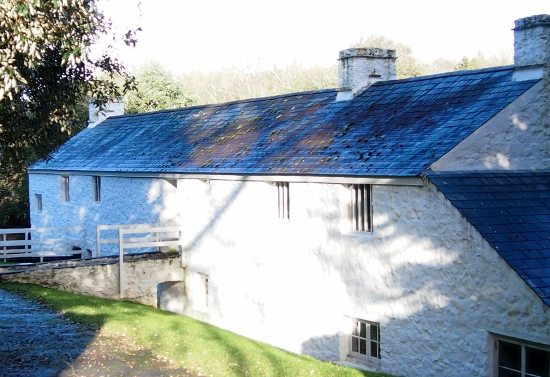 Slate roofs and thatched roofs, so very Welsh!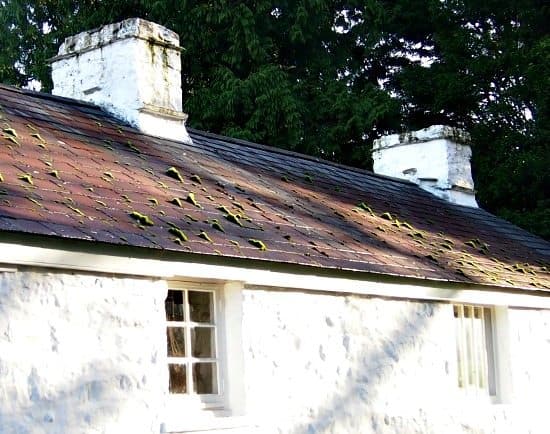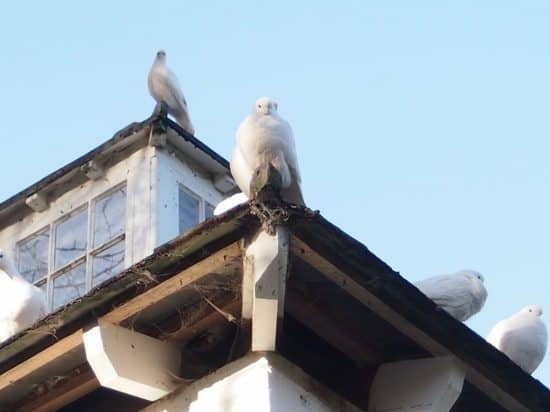 The original dove cote that belonged to the castle is still home to dozens of white doves. They used to be kept for food.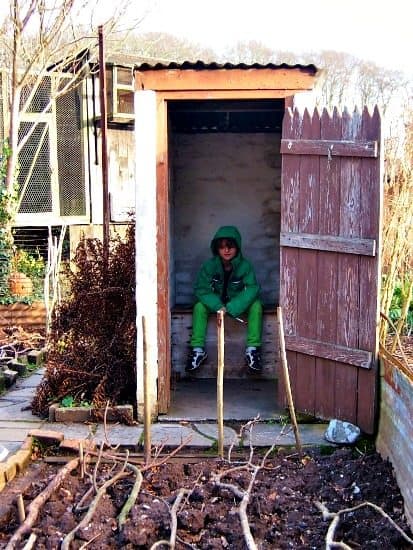 I had one of these in the garden when I was a kid. A garden from a Welsh cottage last century.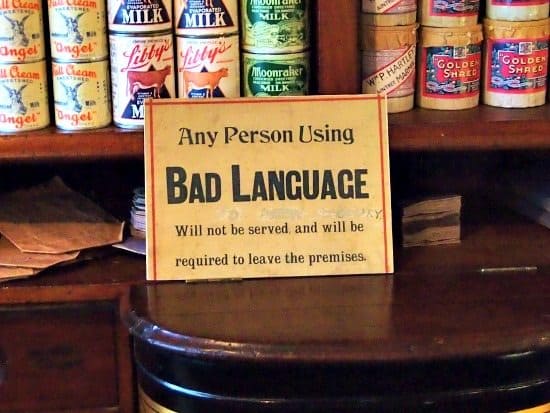 There are grocers, ironmongers, a post office and a bakery. It's strange how familiar a lot of the exhibits were to me, memories of my childhood.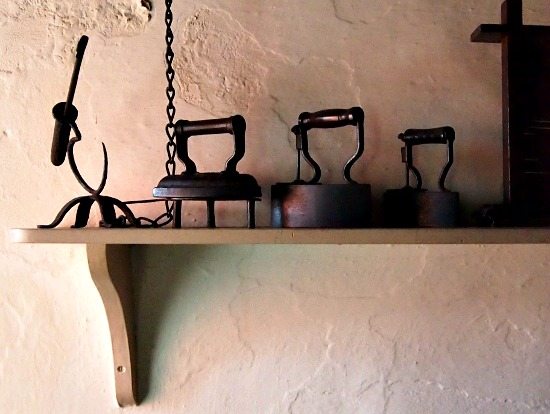 This place is very similar to Herberton Historic Village, back home in Queensland, another collection of old buildings and articles that's well worth a visit ( post coming!) unfortunately you have to pay for Herberton, I believe it's privately owned, St Fagans is funded by the Welsh government and the Heritage Lottery.
This was a purpose built cock fighting pit. I've never seen anything like that before!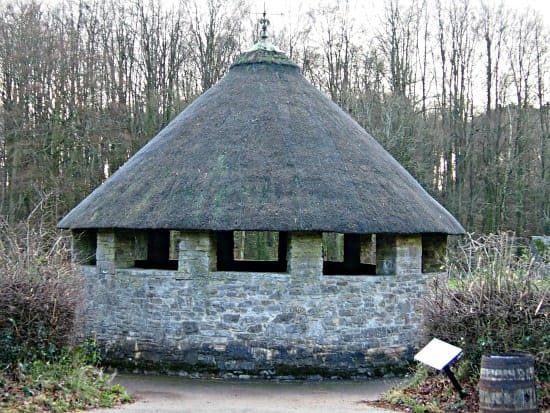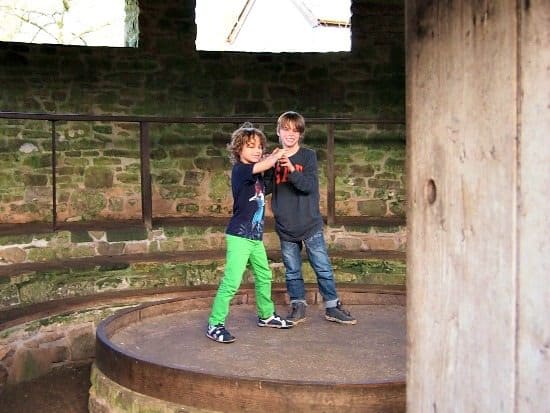 There are animals too! Traditional Welsh breeds. These Welsh black cattle were the only ones out braving the cold when we visited, they were gorgeous!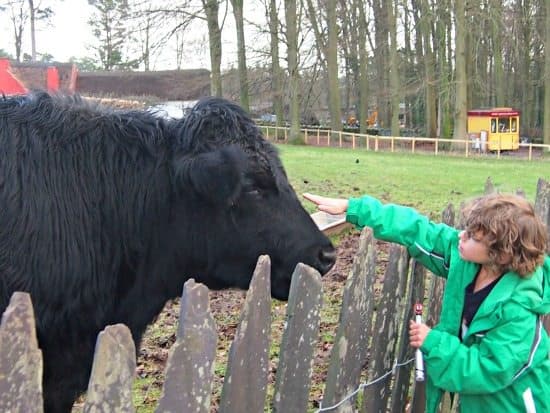 It's wonderful for me, that even though we're "home" we're still learning, travelling and experiencing new things. It's taken me a very long absence to appreciate what a magnificent country Wales is. I love it, come visit!
Back to our main Wales Travel Blog page
Alyson is the creator of World Travel Family travel blog and is a full-time traveller, blogger and travel writer. A lifetime of wanderlust and now over 7 years on the road, 50+ countries allowed the creation of this website, for you. She has a BSc and worked in pathology before entering the travel arena and creating this website. World Travel Family Travel Blog has been helping you travel more, better and further since 2012, when Alyson and James first had this life changing idea. On this site you can find endless travel information, tips and guides plus how to travel, how to fund travel and how to start your own travel blog.