This post may contain affiliate links.
England with kids. Is England a good travel or vacation destination with kids or for families and where should you go with your kids in England? England has plenty of family-friendly attractions including beaches, hikes, castles, cities, stately homes, villages and amusement parks. In this post we give you some must-see places in England to share with your kids, plus some good options for family-friendly accommodation. We can give you all the best insider tips for visiting England!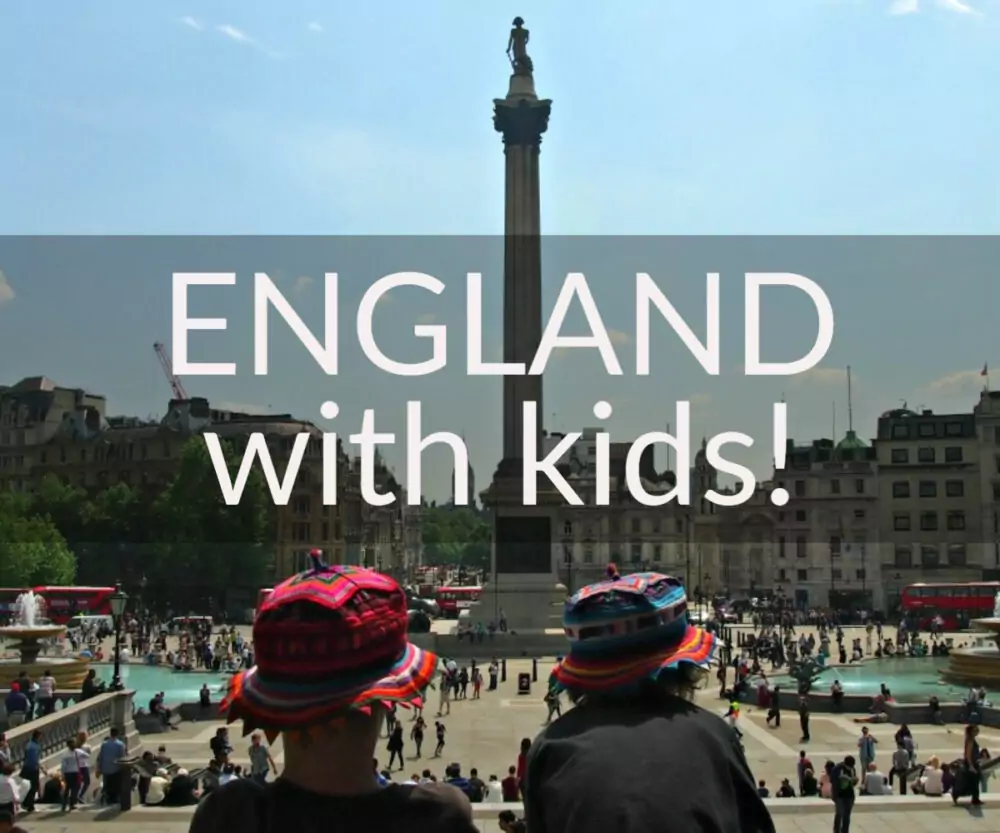 England With Kids
This post is just going to cover England with kids. We have a very detailed post about London with kids already, we'll touch on a few London highlights in this post too. Wales with kids is covered in our post on that country, Scotland and Northern Ireland with kids are in production.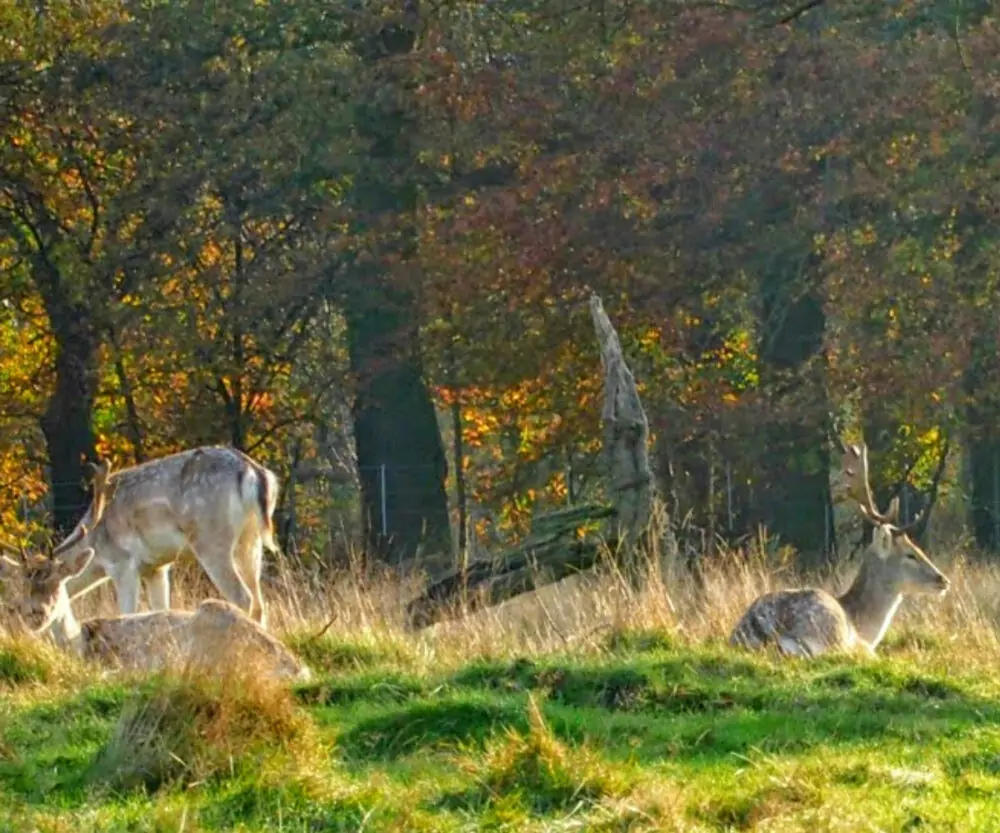 My name is Alyson, I am a British mum and travel blogger. My kids were born in England (here in Richmond) and lived there to 2 and 4 years old. Since then we have returned to England on vacation many, many times to visit friends and family. It's pretty fair to say that England and the UK are my home and I know the best things to do with kids there! We hope you find our guide useful.
Where to Stay in England With Kids
My personal best place to stay in England with kids would be London. Suppose you're not a fan of cities. In that case, that's OK, we'll cover country places too, but London has so much to offer in terms of history and child-friendly attractions, that it would be a crime to skip the capital of England and of the United Kingdom of Great Britain and Northern Ireland.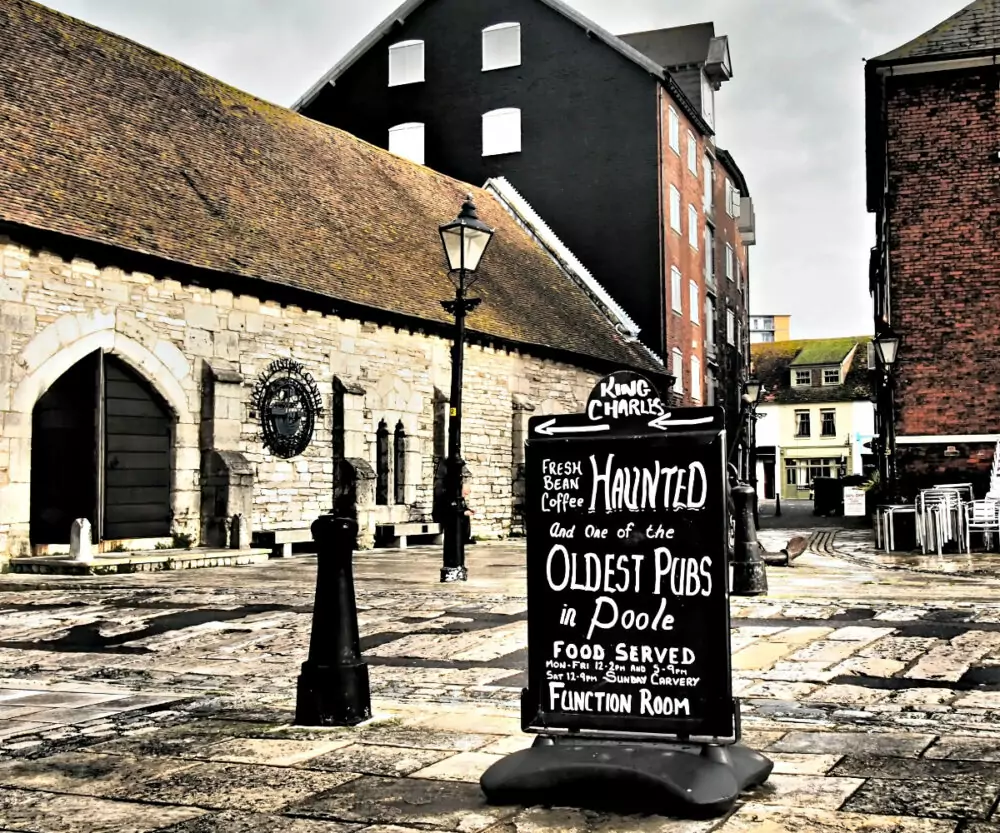 If you spend your entire vacation (let's assume it's a 2 week itinerary you're planning), that's absolutely fine, and there are plenty of day-trips you could take from your London hotel, apartment, or other accommodation.
If you want to see more of the UK, we'll cover a few interesting and fun places for your family outside of London too. If I was planning a road trip, covering as much as England as possible, I would stay at least overnight in the following places.
---
London, visit our London with Kids post for a list of the most family-friendly London hotels. Or just book this one! It's at County Hall, so incredibly well located for The Thames, London Eye, The Houses of Parliament, and most London attractions. You can walk just about anywhere from here, (including a good playground) so well worth the few extra dollars.
Oxford Book this entire home for your family, at an excellent price.
Brighton Stay on Brighton Waterfront with this American-style (2 double bed) family room. This one is surprisingly good value for such a good location!
Bournemouth or Poole Book this family hotel with sea views.
Mousehole Stay at this absolute gem! It has bunk beds for the kids.
Bath or Bristol In Bath, book this gorgeous family apartment. In Bristol try this very nice budget option, it's a little out of town to help you park.
The Birmingham area.
York (Make a big effort to include York) at this hotel, it has a family room, very rare in York. We struggled to find a place to stay in York as a family.
---
The south coast of England has plenty of lovely coastal areas and beaches, and being the south, it's likely to be warmer down there too!
Brighton is a fantastic place, due south of London, famous for its pebbly beach and for being (arguably, Manchester would contest this) one of the coolest places in the UK. Moving west along the south coast you'll pass Portsmouth (South Hampshire) and Southampton before arriving in lovely Bournemouth in Dorset. While you're in Portsmouth be sure to see The Mary Rose, King Henry VIII's flagship.
There is a cluster of very good beaches around Bournemouth and also The New Forest and Poole Harbour to see. Peppa Pig World is here, in the New Forest.
In this part of the world, southern England, you'll also find Stonehenge (Wiltshire) and the Avebury Stone Circle (Wiltshire). The Cern Abbas Giant is in Dorset.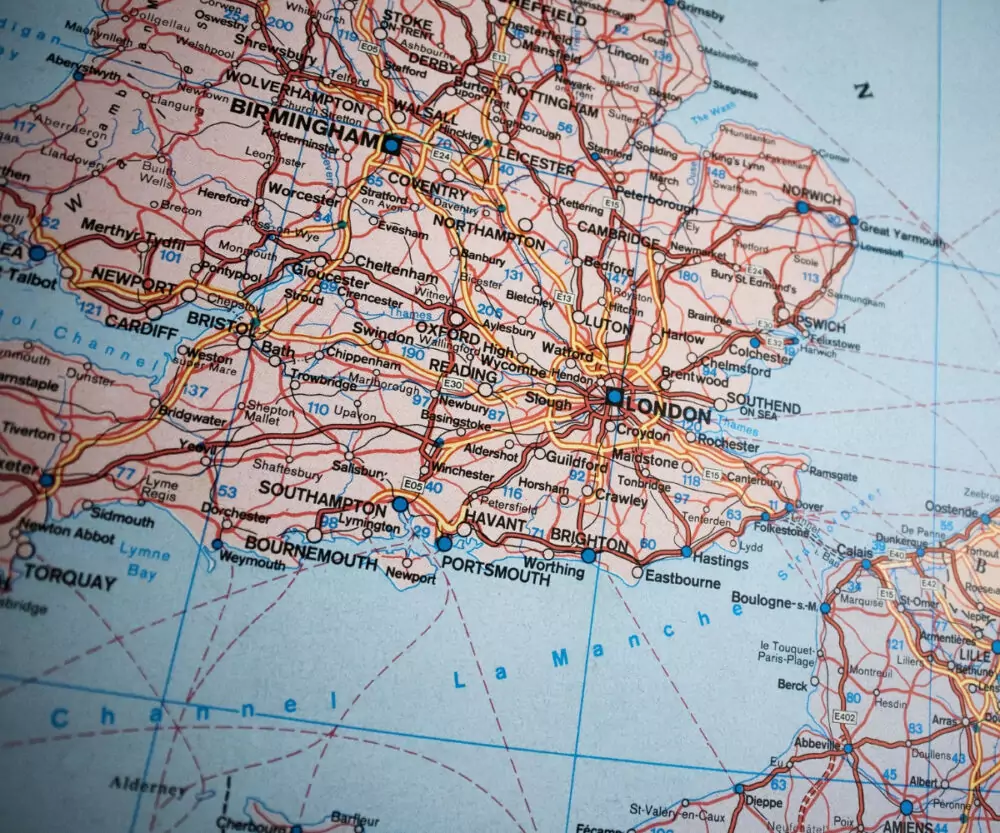 Heading west again you'll pass through Devon and into Cornwall, where you will find Land's End. Both Devon and Cornwall are popular spots for a family vacation for British people and some international tourists. You'll find some lovely beaches here, surfing, cream teas and quaint fishing harbours. Mousehole in Cornwall is a particular favourite of mine, you can see it in the beautifully illustrated kids' story book, The Mousehole Cat (Buy it on Amazon via our link, it's a gorgeous book, one that we treasure.)
Heading north again you're going in the direction of Bath, Bristol and Glastonbury, The West Country. Cheddar Gorge, Cheddar Caves and Wookey Hole are great with kids, find out all about great English cheese and have fun in the museums and caves.
Weston Super Mare has a beach popular in summer, but it also has mud at low tide, being on The Bristol Channel.
Now we're heading north into The Midlands and the North of England and there is much more to see. Check out our list of highlights of England, below.
Best Places to see in England with Kids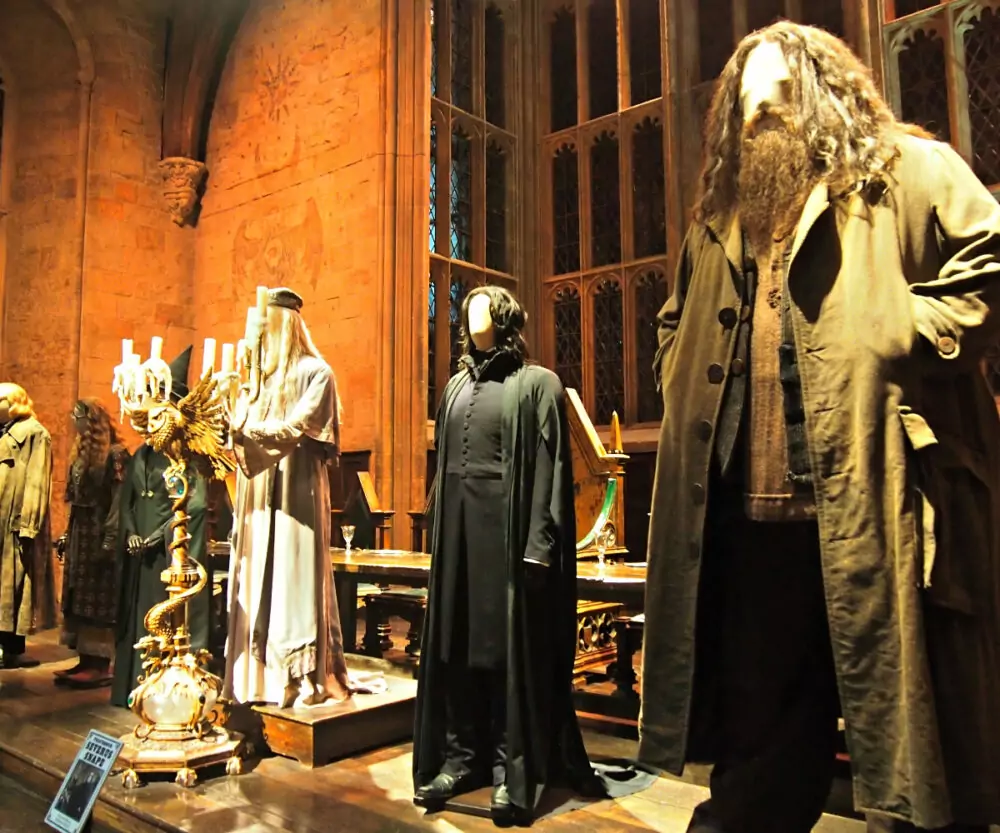 There are many lists on the internet of "top 10 places to see in England with kids." We'll give you a few more plus some additional information on how to see them. These are our favourite places to take kids in England. Let's start with London before moving to south, north, east and west England (The West Country). You should also note that most public museums in England are free, so very budget-friendly!
The Tower of London is one of the bigger days out in London and really is a must-see. You may hear stories from the Yeomen Guards (Beefeaters) of ravens, hauntings and executions, see Henry VIII's armour, The Crown Jewels and generally have a fabulous day out. The Tower of London is right next to London's stunning Tower Bridge, which now also has its own museum at The Tower Bridge Experience. Take the Tube to The Tower of London, get off at Tower Hill Underground Station, or book a Tower tour combined with a Thames River Cruise. See your options for visiting The Tower of London here.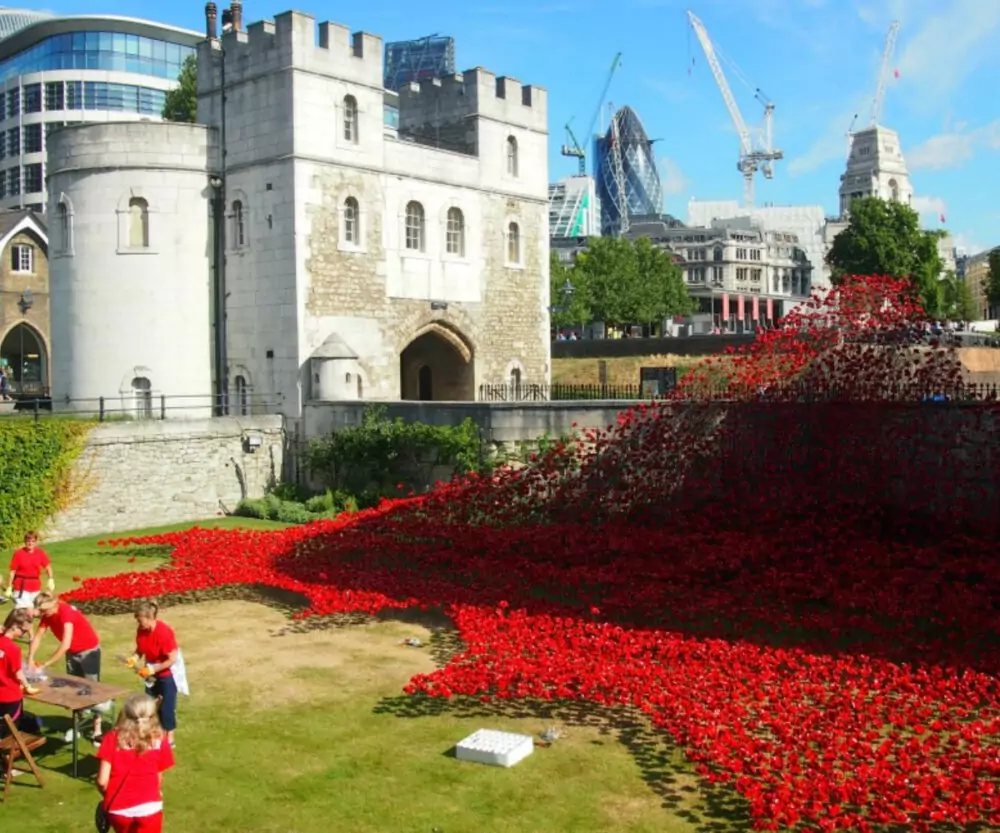 London's South Bank. The Golden Hind (close to London Bridge) is on the South Bank of the Thames in London, nearby you will find the recreation of Shakespeare's Globe, the Clink Prison Museum, The South Bank Centre, London's Sea Life Aquarium and the London Eye. Shrek's Adventures is almost directly behind The London Eye (close to Westminster Bridge, opposite the Houses of Parliament, as is a very good kids' playground. If you plan to walk the South Bank and visit some of these attractions, allow a full day. It will be a good walk. "Death Eaters' Bridge" from the Harry Potter movies is almost outside the Tate Modern, crossing The Thames here will take you to St Paul's Cathedral. You can book combined tickets for many of these attractions, have a look at your London Eye options here, slots are timed and the lines can be very long if you turn up without booking in advance. Both The London Eye and The View From The Shard were much loved by my kids, I'm scared of heights but I always enjoy The Eye, London's Shard was more scary.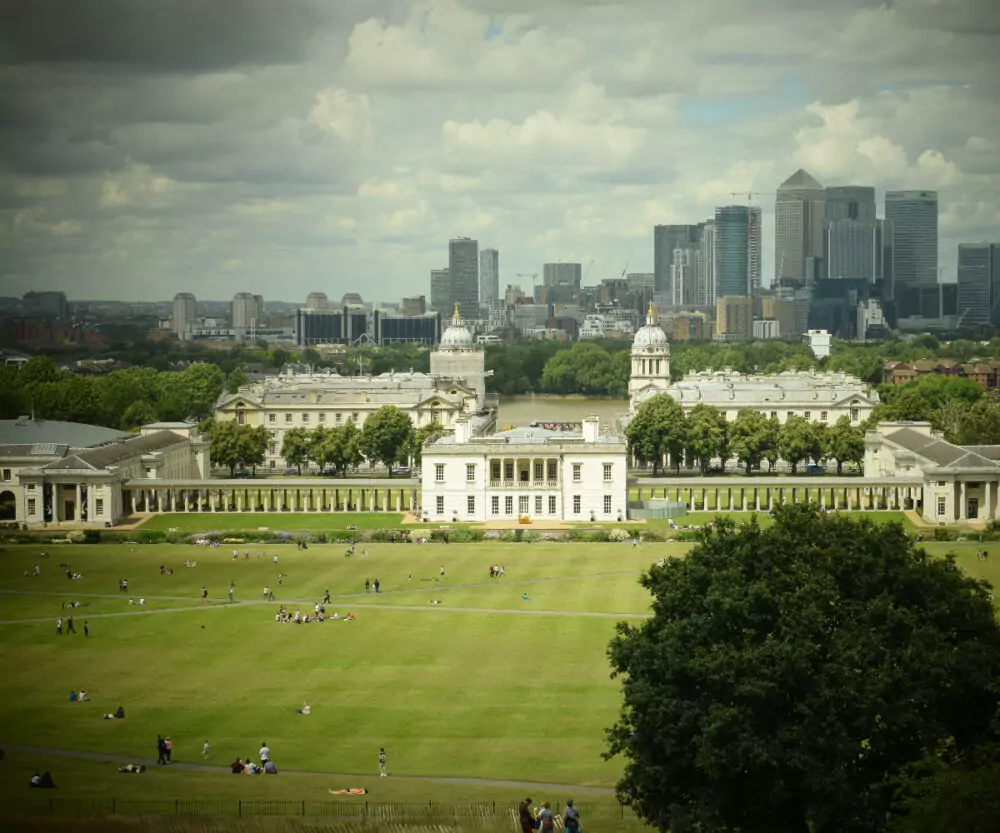 Greenwich. You should visit Greenwich for the Greenwich Meridian, The Observatory, Greenwich Maritime Museum and the Cutty Sark. The Museum had a good interactive play space the last time we were there. You could spend one full day in Greenwich to see most of the family-friendly attractions here, by taking the train from Central London. Greenwich Market is a great place to get lunch, with a variety of kid-friendly cuisines on offer plus very good cakes! There's also a traditional British Sweet Shop in Greenwich where my kids found Bertie Bott's Every Flavour Beans. You will also find these at the Platform 9 and 3/4 shop at King's Cross Station.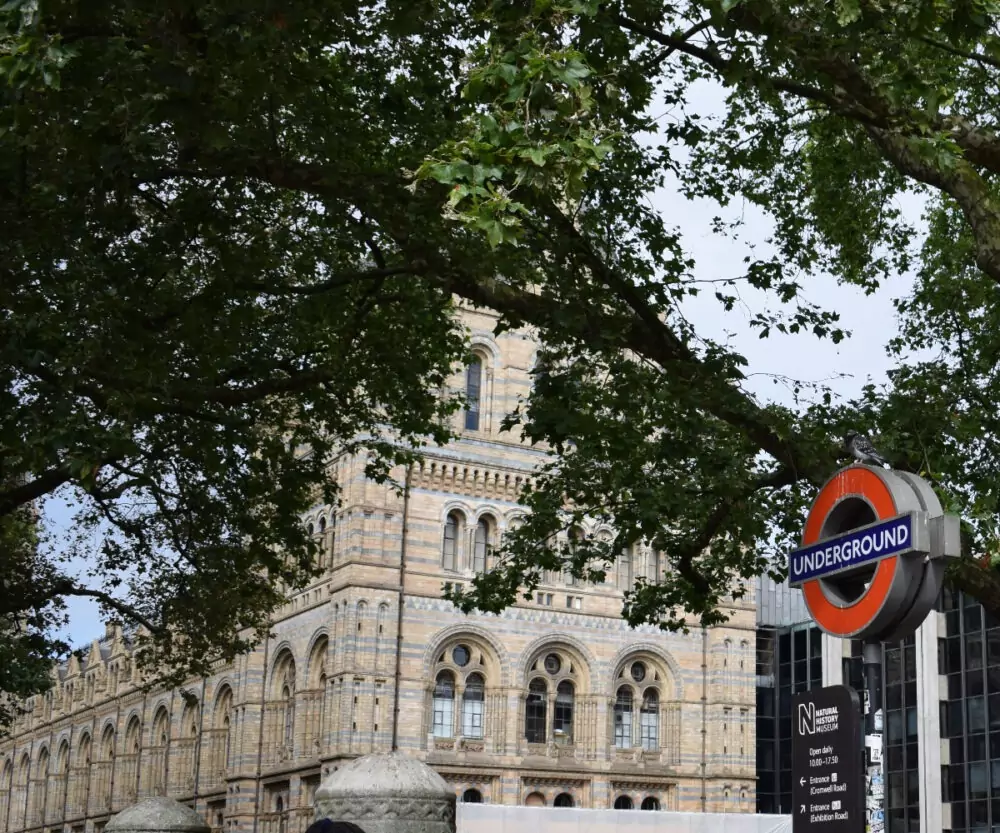 London's Museums. The "Big 3" London Museums are at Kensington, all very close together. These are The Natural History Museum, the Victoria and Albert Museum and the London Science Museum. You should also see The British Museum in London particularly if your kids are into Ancient Civilisations, as mine are. The Rosetta Stone is here and pieces of the original 7 Wonders of The World. Also worth a mention in London is The Museum of Childhood, a smaller museum which can be fun for kids and adults to revisit toys of yesterday's childhood. London's major art museums, The Tate Modern and The National Gallery had kid-friendly audio guides the last time we visited and my kids got a lot out of them. That said, on a short visit to England you just won't be able to fit everything in, so pick your favourites.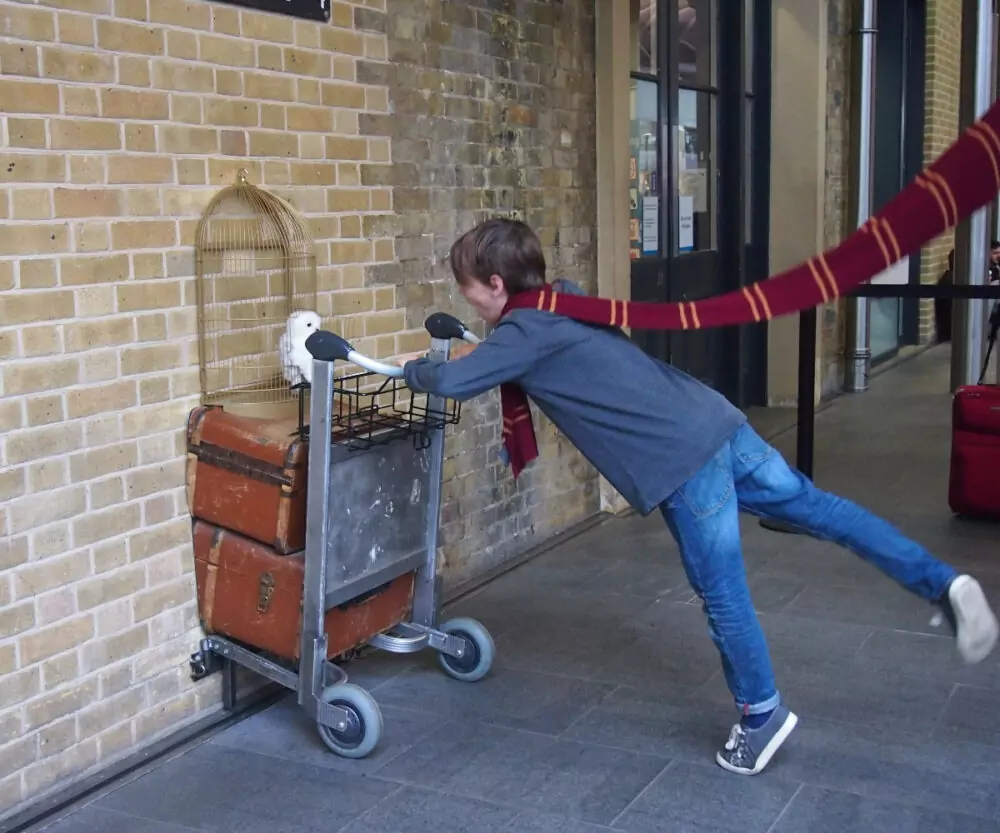 Harry Potter attractions in England are many. The big one is the Warner Bros Studios just outside London. Places are limited and timed, so don't risk being disappointed, book your time slot here, and grab a discounted ticket or tour to include transport to and from your London hotel. You can also take Harry Potter walking tours in London and in Oxford.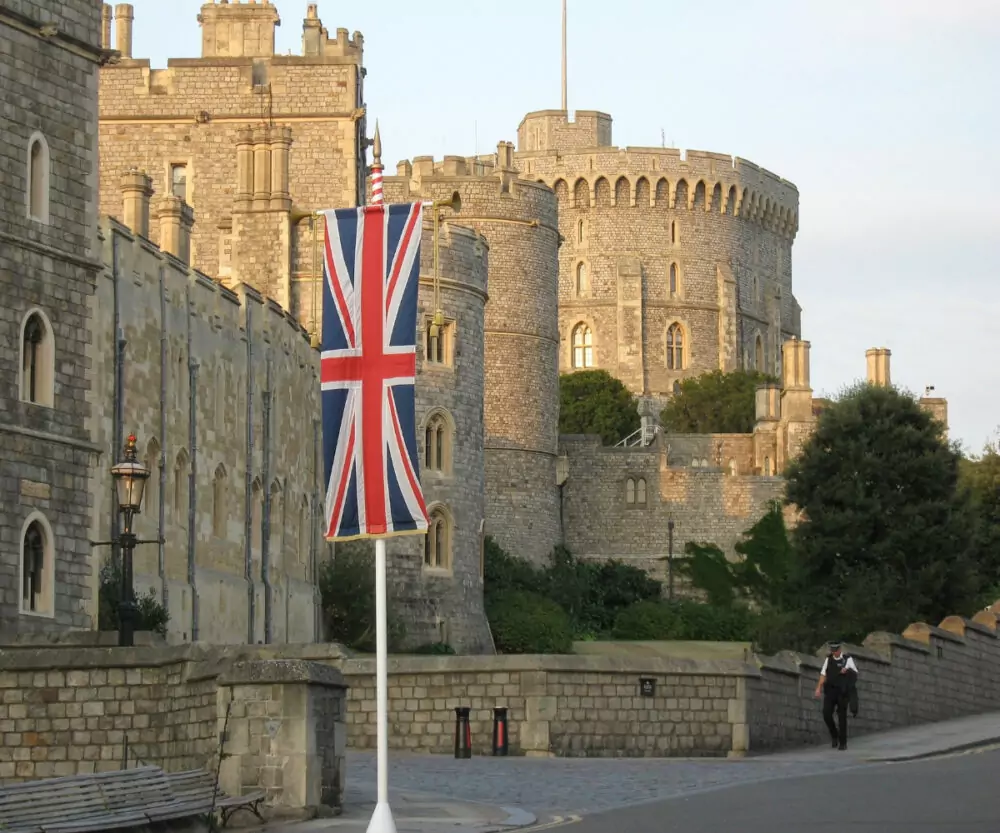 Windsor. Windsor is another full-day trip you could make from London, or you could stay in Windsor itself. Here you can see Windsor Castle and treat your kids to Legoland Windsor. This Legoland park in England is very large and the last time we visited had a lot of Star Wars themed models, plus Lego constructions of many historical buildings in England and the UK. Legoland parks have rides suitable for younger kids, they're not too scary but still thrilling! Windsor is a nice riverside place to explore at your leisure, or you could book a tour to Windsor from London.
Sports stadium visits. Sports loving kids may want to visit some of the iconic sports stadiums in England. Popular ones include Etihad Stadium, Anfield Stadium, Wembley stadium, and Twickenham stadium.
London Zoo. London Zoo is in The Regent's Park in London. You can reach the Zoo on foot via the beautiful park and gardens. If you have small children or can't walk far, you may prefer to take a bus or taxi. London Zoo is adjacent to Primrose Hill and Camden, also popular areas to visit. London Zoo is part of the Zoological Society of London, as is Whipsnade Zoo, below. Allow a full day for London Zoo and Regent's Park. There is at least one very good kids' playground in Regent's Park, plus a boating lake and food outlets. Whipsnade Zoo is more of a safari-park style zoo housing larger animals like rhino and giraffes, Whipsnade is in The Chiltern Hills, north of London and is England's largest zoo. We recommend you go here!
Chester Zoo is just south of Liverpool, almost on the England/Wales border.
The Yorkshire Wildlife Park is near Sheffield and Leeds, south of York.
Blackpool. If you're heading to the north of England, Blackpool Beach, Tower, Illuminations, and Zoo are worth a look.
The Midlands. Birmingham is home to the "Birmingham Back to Backs" a residential style which make it onto Trip Advisor's list of top things to do in England with kids. I've never been and I went to University in Birmingham so I'm not going to tell you it's a must-do. Near Birmingham, you will find Cadbury World, the home of Dairy Milk and Bourneville chocolate. This has to be a family-pleasing day out! The King Richard III Visitor Centre is in Leicester which is near Birmingham in the Midlands. Given the success of the recent movie "The King" this attraction should see a surge in popularity. One of the UK's oldest indoor ski facilities was at Tamworth near Birmingham, but today the largest indoor snow park, Snowzone, is located in Milton Keynes and in Yorkshire. For real skiing in the UK go to Scotland, in winter. Wolloton Hall and Park (a deer park) is also in The Midlands near Derby and Nottingham. The Nottingham area is also where you need to go for Sherwood Forest, the legendary home of Robin Hood, The Great Oak still stands. Stratford Upon Avon. Stratford was Shakespeare's Birthplace and here you can visit Ann Hathaway's Cottage and Gardens. Stratford is only about upon Avon is about 100 miles from London, via Oxford. It is to the south of Birmingham putting this historical centre in the West Midlands.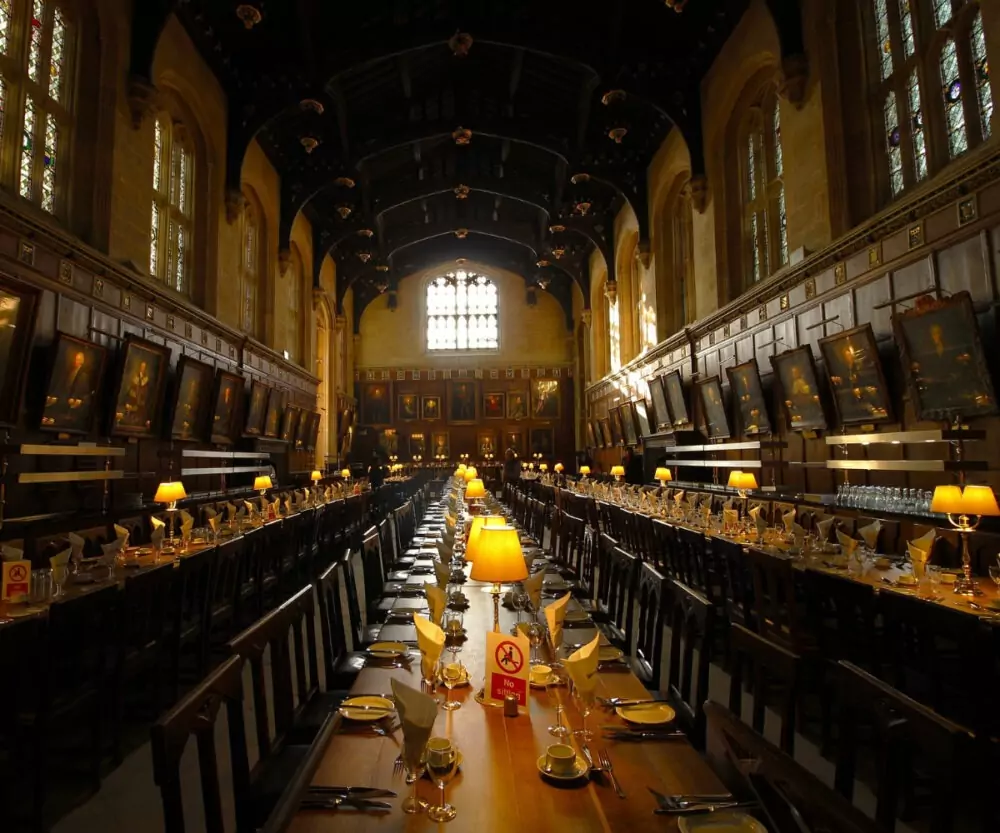 Oxford and Oxfordshire. Oxford has a castle (Oxford Castle and Prison), and of course Oxford University. Oxford is about an hour north of London by road and so you can visit Oxford on many day-trips from London. Oxford University Museum of Natural History is also here. Oxford and The Cotswolds are very close together, under 30 miles, both can be visited from London. Blenheim Palace, one of England's finest stately homes is also to be found in Oxfordshire. Winston Churchill was born here and the grounds were designed by Lancelot "Capability" Brown. It is a UNESCO world heritage site. My kids don't enjoy stately homes. If you want to take them to a fun one, go to Longleat in The West Country, they have lions.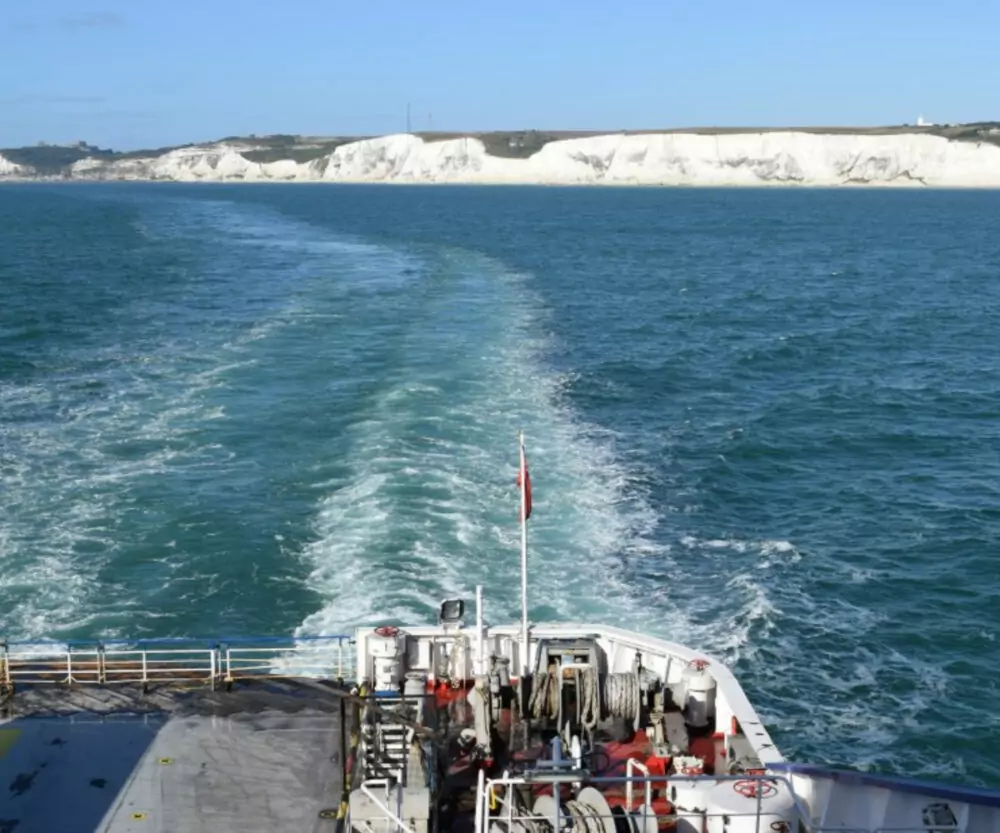 Kent. The Viking Coast Trail is in Kent as are The White Cliffs of Dover, look out for bluebirds! Kent is roughly 1 hour south of London. There are a lot of very good castles to visit in Kent, including the stunning Leeds Castle. That's the one I'd choose having been to most of them! There's also Dover Castle, Rochester Castle, Hever Castle, and more.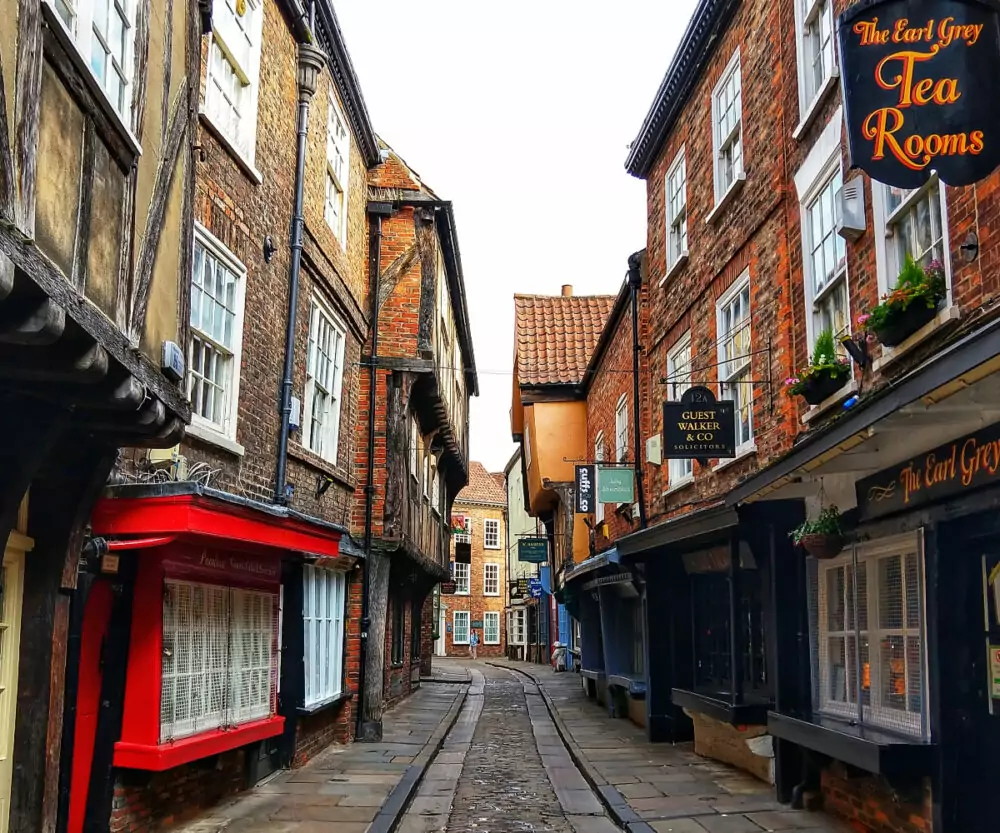 York. York, in the North of England, is another of those must-go places in the UK. If you're touring the UK as a road trip allow one to two days in York. Include the Jorvik Viking Museum on your itinerary, it's very good, and, of course, educational, walk the ancient York walls and see the York Minster Cathedral. Billed as one of the world's most magnificent cathedrals, it dates from the 7th century. I must admit my kids aren't huge fans of visiting churches and cathedrals, but mum and dad will want to see this so fly by. The Shambles in York is a collection of very old buildings and shops. They are from Medieval times, as far back as the 14th Century. The kids liked this part of York a lot because of the numerous Harry Potter shops we found. The National Railway Museum is also near York and his home to some hugely historic locomotives. The drive from London to York is about 4 hours (200+ miles) so we'd recommend booking a family-friendly hotel in York to relax and enjoy the city.
The Lake District is in Cumbria, north west England. The drive time from London to Cumbria is about 2.5 hours, via Cambridge.
The Norfolk Broads are to be found in Suffolk and Norfolk, northeast of London in south-mid England.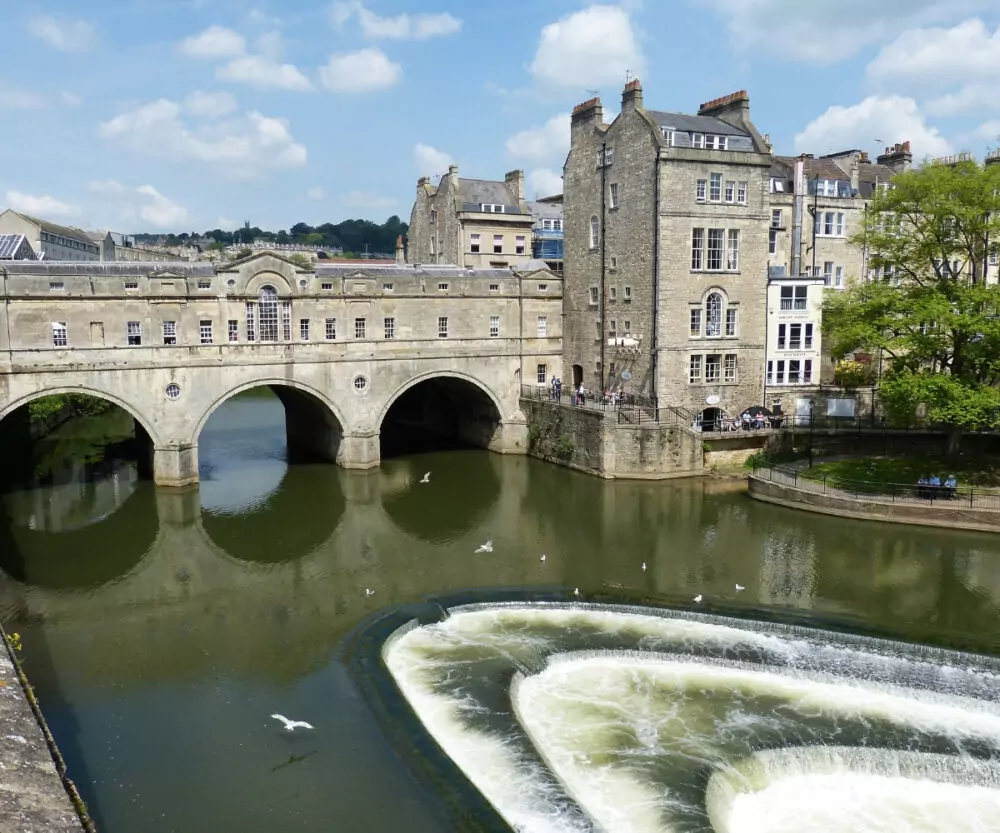 Bristol and Bath are close together in The West Country, just a 25 minute drive (12 miles approximately). Both are worth your time. Bath, of course, has The Roman Baths (The Royal Baths) at Bath and some incredible architecture. Don't miss the views of The River Avon in Bath, it's a nice walk with the kids. Bristol has Bristol Zoo, The Clifton Suspension Bridge and Brunel's The SS Great Britain. There are other Roman baths in the UK, notably at Caerleon, in Wales. There are beaches near Bristol for a summer British seaside experience, notably Weston Super Mare. It's about 40 mins from Bristol by road. Cheddar Gorge and Caves is likewise, about 40 mins away. This was one of my absolute favourite outings as a child and I have taken my own kids, they loved the caves and waxworks museum. The seat of The Marquis of Bath, Longleat, is a sure crowd pleaser as it has "The Lions of Longleat" along with many quirks and attractions. It's between Warminster and Frome.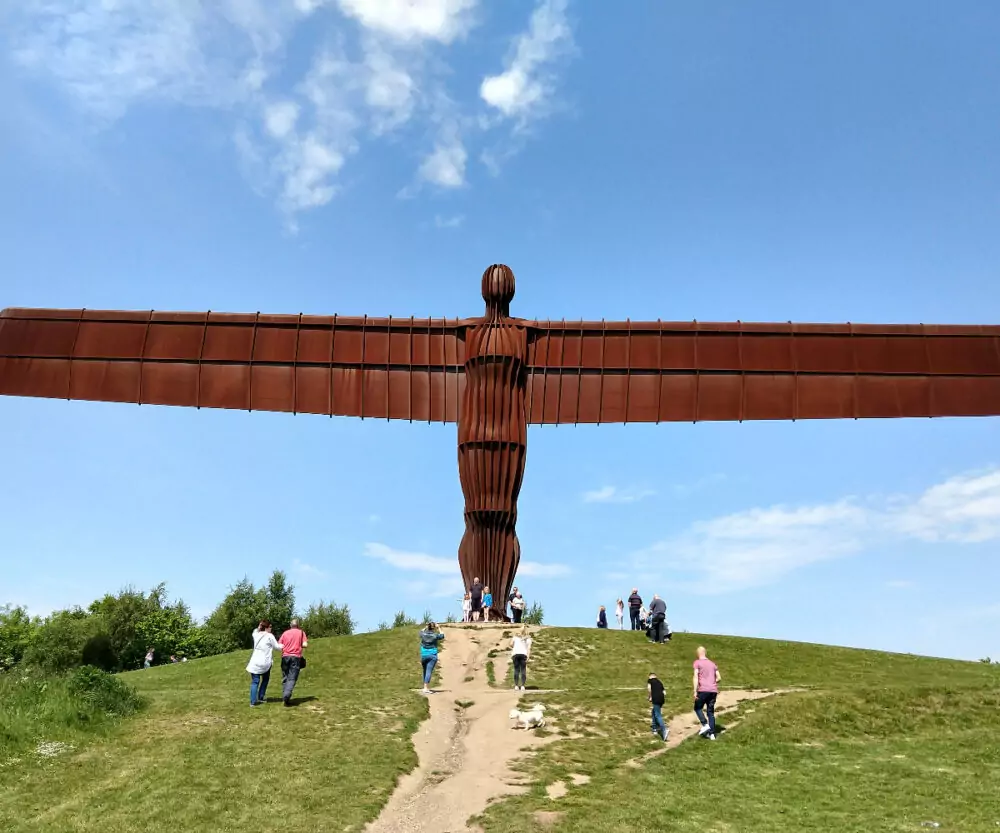 Newcastle Upon Tyne Near Newcastle you'll find The Victoria Tunnels, an underground wagon-way beneath The Tyne, and remnants of Hadrian's Wall. The Angel of The North (above) is south of Newcastle, near Sunderland.
Best Time To Visit England With Kids
The best time for warmer weather in England is between April and October broadly speaking. That said winter, autumn, spring and summer can all be good times to visit, depending on what you want to do during your time in England.
During British school holidays, many places can get very busy with domestic and international tourists. Expect crowds and higher costs. UK's long summer holidays are the busiest periods but Christmas, Easter, and half-term holidays bring higher visitor numbers. The summer holidays are in July, August and into the first week of September typically. At Christmas (December 25th) there is usually a 2 week school holiday. Exact dates are not the same for every school.
Visiting England With Kids- Practicalities
England is the largest of the four countries that make up the United Kingdom of Great Britain and Northern Ireland. However, it is still quite small. To drive from the Scottish Border to the south coast would only take you approximately 9 hours (500 miles, 800 Km approximately). To drive from London to the Welsh border may only take 2 hours (a drive I've done often as my parents are in Wales). Given England's small size, you can cram a lot into a short vacation.
(For comparison, in Australia we can drive for 24 hours and not even leave our state! This means that for British people a "long way" is the equivalent of our drive to the nearest shops.)
The language spoken in England is English. It's very similar to American and Australian English, but you may encounter some new words and different spellings. There are huge variations in regional accents in the UK, from person to person and town to town. A completely neutral accent is called RP, received pronunciation. To foreign ears, this will sound like an "English" accent. In actual fact, there are thousands of very different English accents.
As England is so small many visitors will cross the borders into Wales and Scotland, there are no border formalities, you won't have to show your passport. The currency remains the same, the British Pound is accepted everywhere.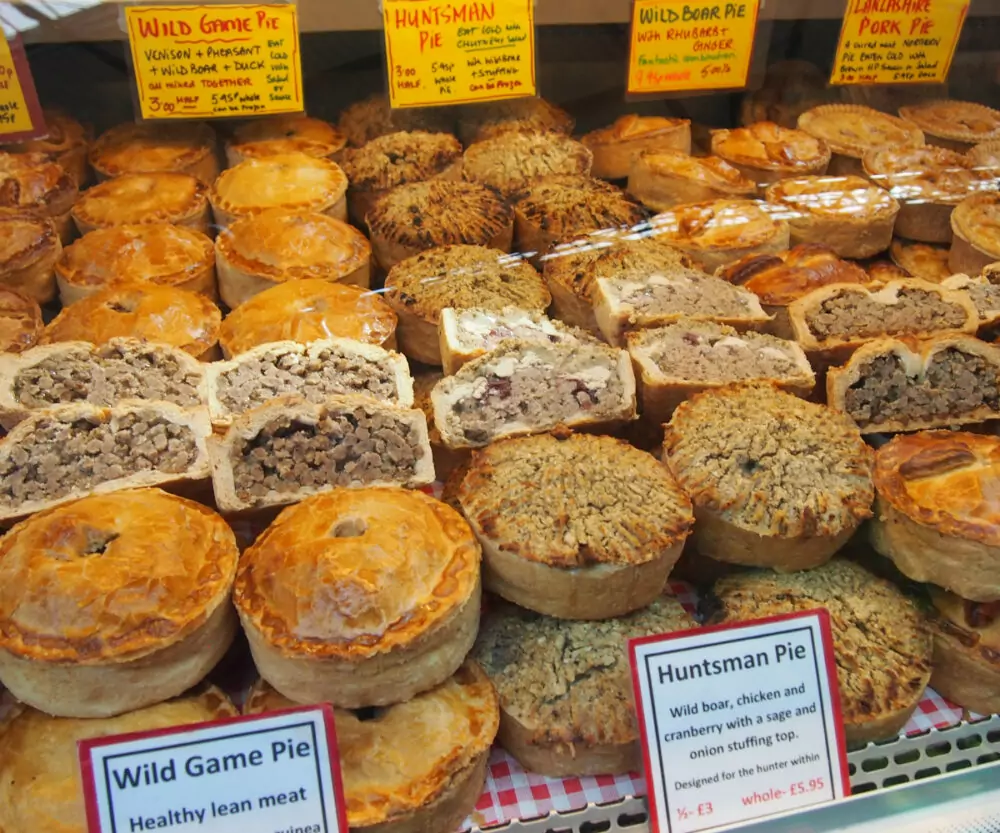 British food is delicious and very child-friendly. You can find pretty much any cuisine in the UK. Just watch where you eat and do look at reviews. England is not a cheap place to eat out, I'd say more expensive than the US, cheaper than Australia. Tipping is not expected in the same way as it is in the US, but it's nice to tip if food and service are good. Some restaurants will add a tip to your bill.
England With Kids- Getting Around
It's pretty easy to get around England with kids thanks to a very good public transport system. There is a good network of local buses, long distance buses (coaches), trains, and in major cities you can find trams and in London, the London Underground. The UK also has taxis, black taxis are only found in London.
In addition to these options England and the UK have a lot of airports. It's possible to fly to Scotland or Wales, and within England. The biggest airports in England are Gatwick and Heathrow, both are outside London.
Don't be afraid of The London Underground (The Tube) it's a great network. Just avoid peak times and try to find a carriage at the end of the trains that isn't packed. In summer it can become a sauna and at Christmas it will be packed with Christmas shoppers.
Despite these transport options it's easier to hire a car and drive. For a family of four this is likely to be cheaper too. England is not as easy to get around as most countries in Southeast Asia and cabs are expensive. You will need to bring a car seat with you, buy one locally, or rent one with your lease car. Parking can be expensive so look out for free car parks or hotels with parking.
Camper vans and caravans are another option if you prefer that lifestyle. There are plenty of campsites in the UK.
England With Kids – What to Pack?
If you have a child that can still be pushed in a pram, buggie, or stroller, pack your stroller, it is likely to be invaluable. You may also need to pack a car seat for babies and children, these are compulsory in most private vehicles in the UK.
What to wear in England? We're a casual bunch, jeans will be absolutely fine in summer, winter, autumn or spring. They are multi-climate friendly, I've worn jeans in the tropics and up Everest. Some people wear shorts or sun dresses in the summer or to the beach, but in cities we're more likely to dress in a more formal way.
Weather can change and be unpredictable in England, so think layers and multi-climate wear. A waterproof jacket with a hood is a good idea if you plan to be outside in the rain, but a light fleece may be all you need other than in the depths of winter.
Bring comfortable shoes that you can walk in. Some places have a dress code that may not allow running shoes, flip flops, jeans, or very informal wear. This is rare.
Mosquitos are rarely a problem but you may want to pack sunscreen in summer. Be aware that it can get very hot and old buildings, the tube and buses, don't really have air-con.
So that's our wrap-up on England with kids. If there's anything more that you need to know, ask in the comments, or you can always email me at contact@worldtravelfamily.com. Enjoy your time in England and tell her I miss her!
If you'd like to hire a car during your stay, use this car rental comparison tool to find the best deal!

We also suggest you take a look at this company to get a quote for all kinds of the more tricky adventure or extended travel insurance.

Try Stayz / VRBO for an alternative way to find rentals on homes/apartments/condos in any country!