This post may contain affiliate links.
Freshly back from a Scotland road trip, what were our highlights, and what did we do up there? Which Scottish places and attractions do we recommend and which weren't best? Everything we saw and did on our early summer trip to Scotland with kids (a teen and a tween) is going on this Scotland travel blog page, along with 20 years of experience in travel to Scotland. We can then link out to more detailed information on destinations, attractions, hidden gems, hotels, and costs. Scotland has been loads of fun, it cost a lot and yes, we'd like to go again and see more.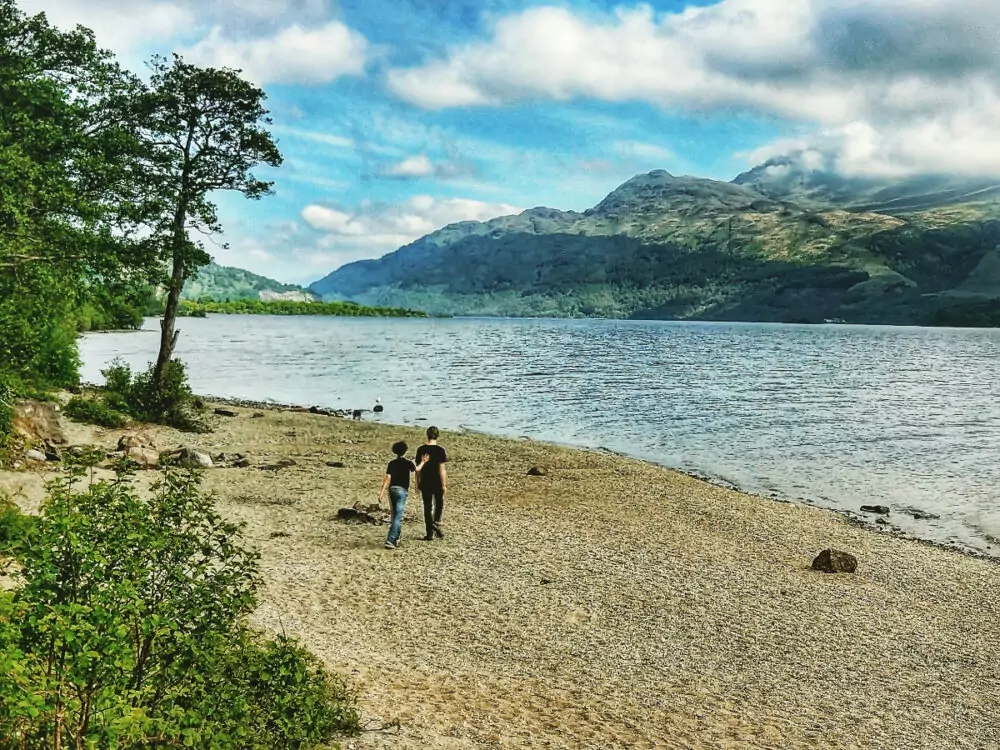 Before we start I want to mention Gartmore House, it's an old stately home turned affordable hotel, check that one out for your trip, we really liked it! Also, this bed and breakfast on the Scottish Borders was really nice.
Also, as education enthusiasts, we mention a few worldschooling highlights of Scotland.
Scotland Travel Blog
We'll give you the low-down on some of the best places of interest in Scotland below, with personal experiences and tips where we can.
Next time we visit Scotland, we'll add more, that's how we've built this website over the last decade.
Costs and Car Hire for Visiting Scotland
We already wrote a full post on how much it cost to visit Scotland.
For us it was expensive, on a par with Singapore, maybe even Australia.
You can see full details of where we stayed, what we paid, admission costs and car hire here.
Edinburgh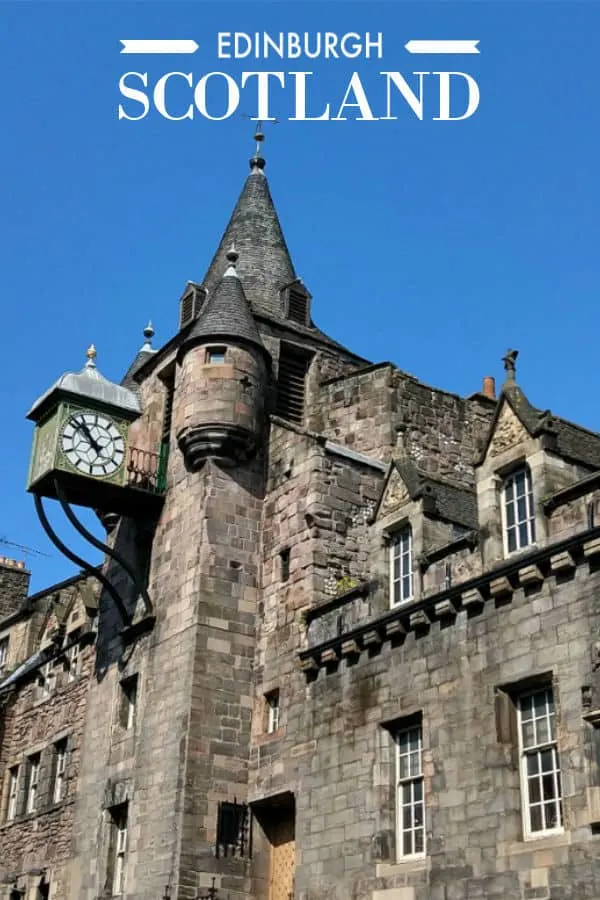 Edinburgh is a magnificent city and there is loads to see and do.
On our Scotland road trip we only spent one day actually in Edinburgh itself and managed to walk up to the castle from Market, down the mile and past the Camera Obscura through Edinburgh Old Town to Holyrood House.
We then headed back up to Greyfriars for the magnificent cemetery and Greyfriars Bobby before returning to our car at Grassmarket.
A flying visit for sure, but it gave the kids a feel for Edinburgh and we loved listening to the various poets, pipers and singers busking around the city.
Previously we've spent extended time in the city for the Edinburgh Festival, the ghost tours beneath the city and more.
Our second day in Edinburgh was spent visiting Edinburgh Zoo and the Royal Yacht Britannia. More on those highlights below.
Edinburgh Zoo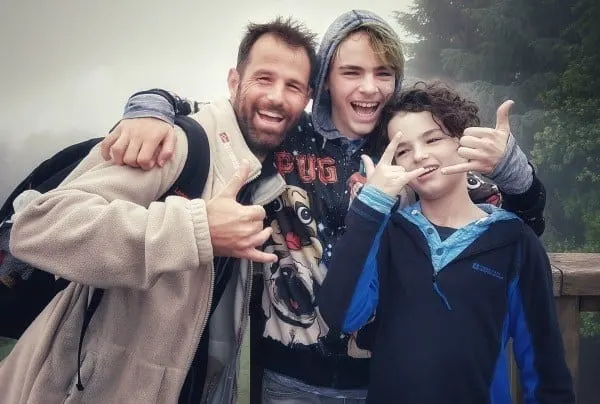 My son picked Edinburgh Zoo to visit on his actual birthday.
It's a good zoo, run by RZSS (as is the Highland Wildlife Park) but we didn't feel it was as good as ZSL London Zoo in terms of educational value.
If you'd like to visit one animal attraction in Scotland we'd recommend Highland Wildlife Park in the Cairngorms National Park.
Most of the animals at Edinburgh, we just couldn't see. The reptile house was tiny and this zoo just doesn't seem to be as well funded as London.
The famous penguin parade wasn't until 3pm and we didn't want to stay that long. We were pretty much done by lunch time.
That said, Edinburgh Zoo has some interesting colder climate species that we'd never seen elsewhere and as with all good zoos, is heavily involved in vital conservation work.
They have koalas, but having lived in Australia they're not a big draw for us.
We did get to see the giant pandas, they were awake and active, so that was a first for my elder son.
My younger son and I had already visited Chiang Mai zoo.
The red pandas were also particularly endearing, we've never seen them in the wild despite months hiking in Nepal.
Royal Yacht Britannia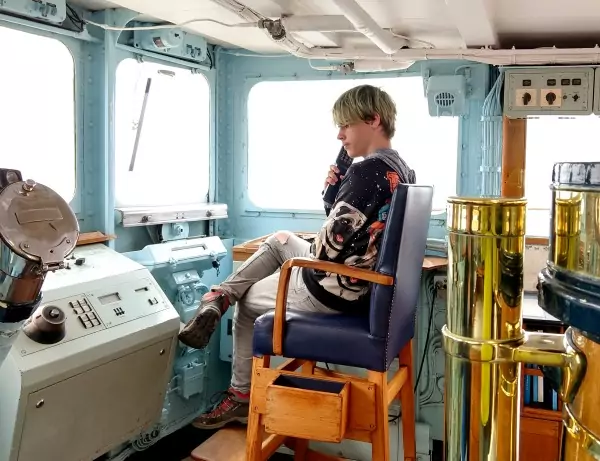 After watching every episode of The Crown when we lived in Vietnam, Royal interest was high in our household so we had to see the Royal Yacht Britannia at her retirement berth near Edinburgh.
OK, that's a lie.
Chef and I had to see it, the kids wanted to stay at the hotel and play computer games.
They were dragged along complaining as only teenage boys can.
Even though the idea met resistance they did enjoy it and certainly got something out of it.
The audio guides are superb and some of the insider stories from the ship are absolutely fascinating.
Look out for wombat. He was regularly mistreated in the officer's mess to the point of receiving surgery from the royal doctor.
This is living history, we really enjoyed this ship.
There is a full post on visiting the Royal Yacht Britannia here.
The Falkirk Wheel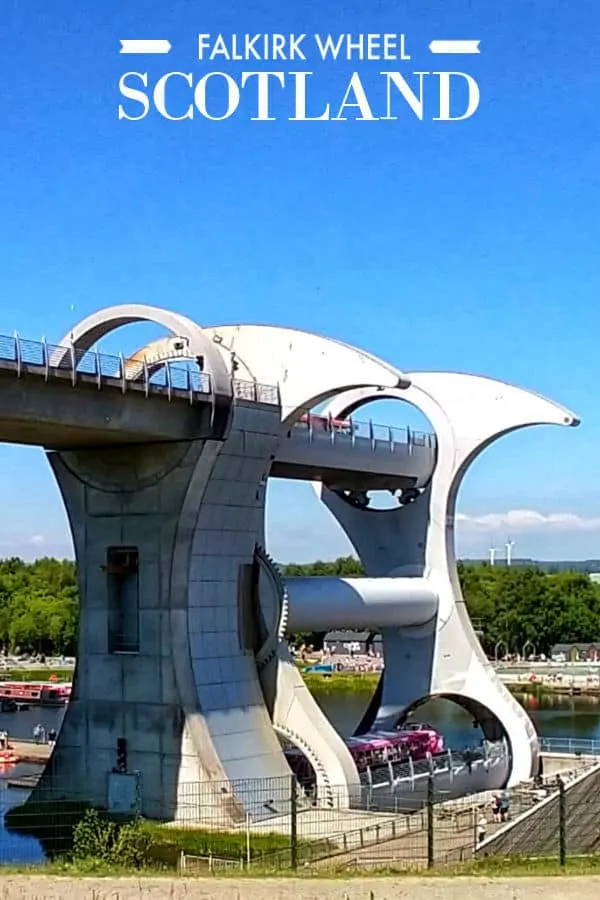 The Falkirk Wheel is well worth a visit.
We drove from Edinburgh to Falkirk before heading on to Loch Lomond and the Trossachs National Park. The Kelpies are nearby and part of the Scottish Canals complex.
You can either take a quick look at the Falkirk Wheel in action, as we did, or spend more time there.
You can rent a pedal boat, take a canal boat ride on the wheel itself, hire a segway, visit the gift shop, cafe and more.
Be ready for the 3 pound parking charge but otherwise looking is free.
The Kelpies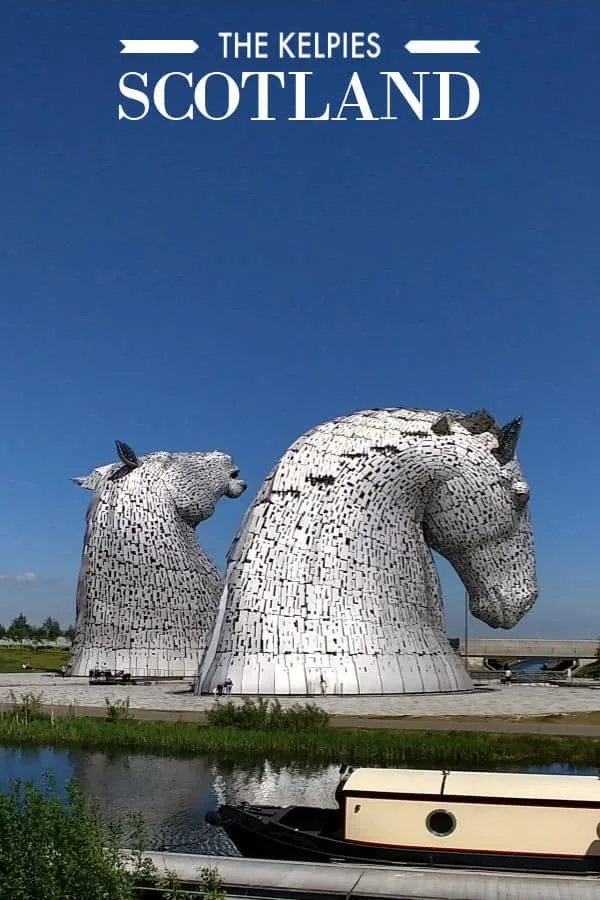 Loch Lomond and The Trossachs National Park
We took the opportunity to drive through Loch Lomond and the Trossachs National Park after the Scottish canals attractions (Falkirk Wheel and the Kelpies) before making our way up to Fort Willian for Ben Nevis and the Hogwart's Express (Jacobite) train. When we saw Gartmore House we knew we had to stay there and this hotel was a (good value) destination in itself. We loved staying there and also the stunning scenery in this part of Scotland.
The Highlands and Glencoe
Ben Nevis
When we arrived in Fort William we had no intention of climbing Ben Nevis. We stayed here purely to be near the Fort William station for the Jacobite train. But we're suckers for a mountain, so after Chef ran to the top of the UK's highest mountain and back before breakfast, D and I went for a little walk. We had great weather and the views up there were pretty immense but it wasn't the most interesting walk in the world.
You'll be walking on a moonscape of rock and gravel and it's a long, slow trudge. We took around half a day, Chef took 2 hours total. There is no charge to walk up Ben Nevis but start early to dodge the crowds and take plenty of water. We're glad we did it, it's good training for our return to Everest and maybe K2 next year.
The Jacobite – Hogwarts Express to Harry Potter Fans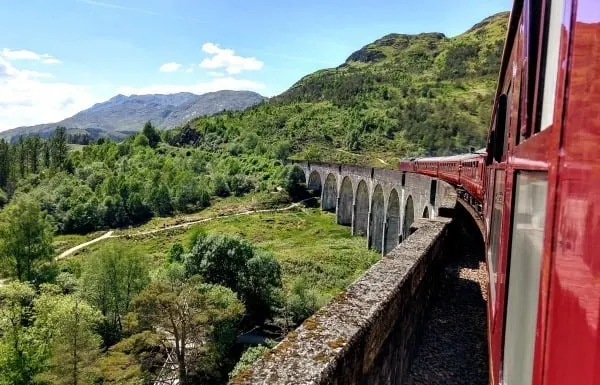 This was the only disappointment of our whole trip, and it was a huge one. This was my son's birthday treat, to ride the Jocobite train over the famous Glenfinnan Viaduct and past scenery seen in the Harry Potter films.
The year before he picked Egypt, before that Greece, so we were surprised by his choice. This train ride meant a lot to him.
Booking tickets was difficult, it cost a fortune and we needed to book months in advance.
On the day we didn't even get a steam train. A diesel engine, a long, slow, boring journey in a carriage with no air-con and not enough opening windows. Harry Potter theming was almost non-existent, although we didn't actually expect much.
I wish we'd read the TripAdvisor reviews before booking this, it seems unhappy customers are a regular feature.
You can ride a regular train on this route for a fraction of the price, or simply drive and walk to the viewpoint to get your viaduct photo.
A hundred pounds or so for the train was a complete waste of money and every mother hates to see her children's dreams crushed.
Malaig
Malaig is the seaside town at the end of the Jacobite train ride. We spent an hour or so here and enjoyed a pint and fish and chips. We travelled up on the train and my husband met us here with the car to drive back.
We were very glad we'd been unable to book return tickets.
Loch Ness
Driving from Fort William towards Inverness we drove along the northern shore of Loch Ness to be able to stop at Urquhart Castle. The Loch Ness Museum and Visitor Centre is also on this side, at Drumnadrochit, but time didn't allow us to visit.
We wanted to stay a night on or near Loch Ness and see more but accommodation around the loch was very limited and very expensive.
Urquhart Castle
Urquhart Castle is a lovely spot to stop and take in Loch Ness. The castle itself is interesting and if you have time you could easily spend a couple of hours here. Ours was a flying visit as we raced on towards the Cairngorms and a 2-night family Airbnb breather in Kingussie.
Cairngorms – Kingussie
A comfortable Airbnb 2-night stay to catch our breath and visit our #2 most important attraction of the trip, The Highland Wildlife Park. Kingussie was a random pick, a place near the park with an Airbnb that looked good and was relatively cheap, but we really enjoyed our stay in Kingussie. We enjoyed a great restaurant meal and a traditional British Chinese takeaway (British food rocks!) and our Airbnb family were great to hang out with, so a big thumbs up for Kingussie.
Highland Wildlife Park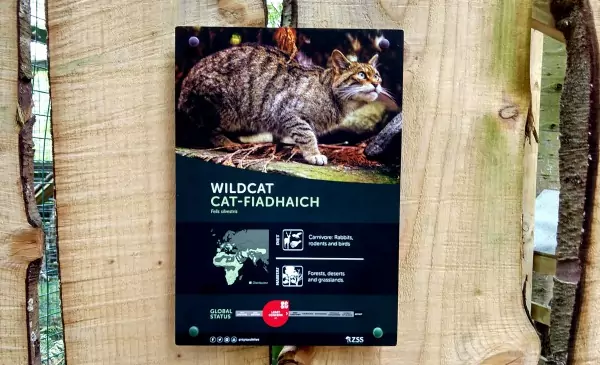 The Highland Wildlife Park is really, really good. We wanted to see Hamish the baby polar bear, of course. We saw him, splashing with his mum. Visitors are kept at a very respectable distance so as not to disturb the pair. We also saw his dad being fed, from maybe 2 m away. Polar bears are BIG animals and the enclosure at the park fully reflects this. The talk at feeding time emphasised what we, the visitors, could do to help reduce our impact on his habitat by cutting use of plastics and non renewable energy.
What we really enjoyed at this park was the local and European wildlife, a pack of wolves, wild cats with kittens and wild red squirrels were great to see. I learned a lot from the information packed notice boards, volunteers and keepers.
We live in Romania and share our space with wolves, bears and lynx. I have a degree in zoology, but I learned some really unexpected things about European and Scottish wildlife.
I also, for the first time in my life, saw a snow leopard. A creature so elusive and so beautiful and housed well at the park. The kids loved the wolverine bouncing around his enclosure.
Some creatures at the park aren't even on display to the public. Amur leopards, for instance, have total privacy in their enclosure as the intention is to breed them for return to the wild.
Balmoral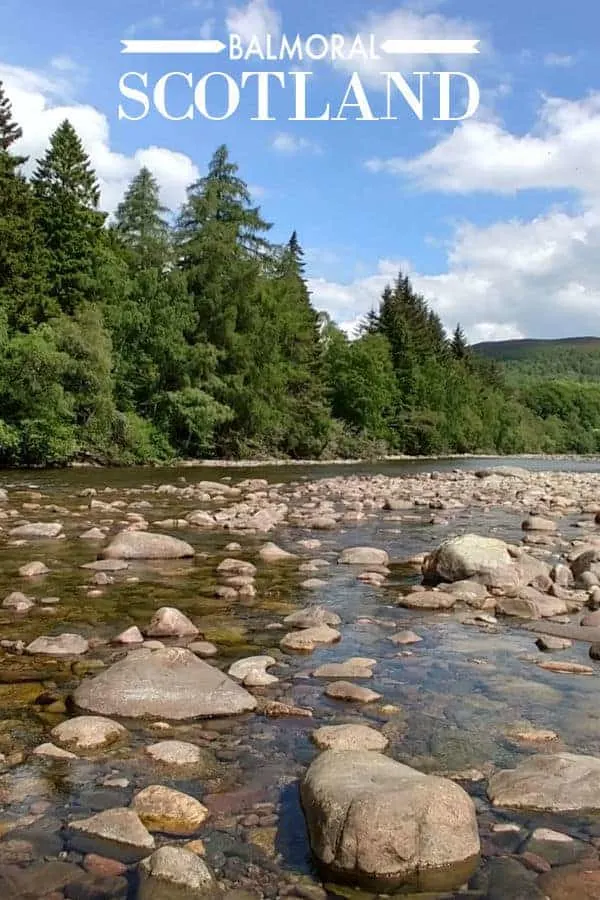 Rosslyn Chapel
Another fail at Rosslyn unfortunately. We arrived about 15 minutes before closing time in torrential rain but they wouldn't let us in. The staff were leaving as we arrived.
This was one place I really wanted to see so it was pretty disappointing. There is an admission charge.
Jedburgh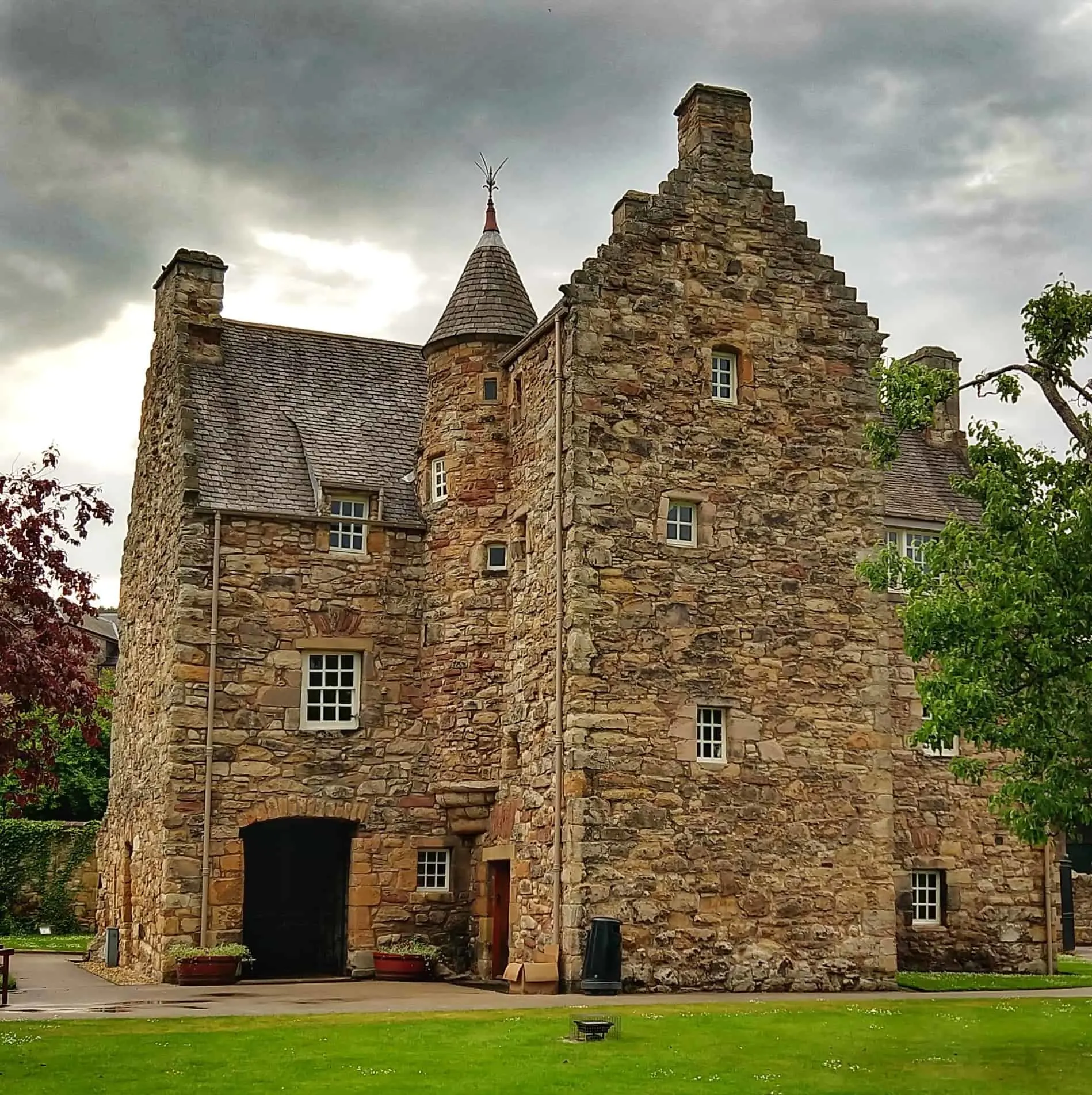 We picked Jedburgh, again, through convenience. We figured this was about as far as we'd want to drive in one day from the Cairngorms and it's near Rosslyn Chapel. We found a beautiful bed and breakfast here that we highly recommend and Jedburgh itself was pretty special.
The Scottish borders are a beautiful part of the country and Jedburgh is on the main road between Edinburgh and Newcastle.
Jedburgh is home to some extremely well-preserved historic buildings, including the Mary Queen of Scots House, Jedburgh Castle Jail and Jedburgh Abbey. Just don't expect to find a restaurant meal after 8pm!
Hadrian's Wall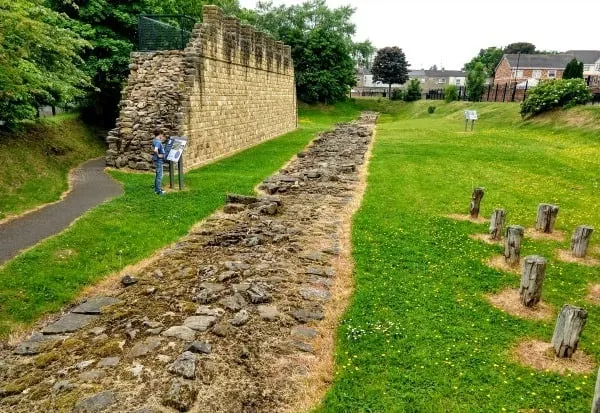 We didn't pick a good place to see Hadrian's Wall, but we saw a small excavated section and a reconstruction at Segendunum, Wallsend.
Next time we'd go elsewhere but we were meeting friends from Newcastle so our hands were slightly tied. We did, however, really enjoy having a little look around Newcastle with the famous Melanie Murrish and family, so that was a win.
OK, so Hadrian's Wall isn't in Scotland, Neither is The Angel of The North ( below) but if you're visiting Scotland and The Scottish Borders both are within striking distance and worth a visit. The Wall, in particular, was part of our mission to worldschool Scotland, so to us it was important.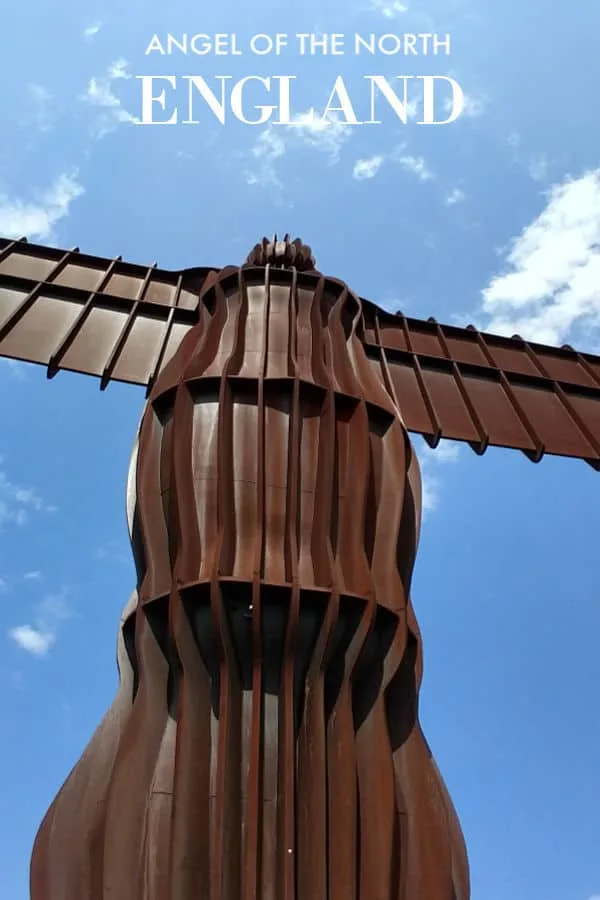 As we were touring Scotland after flying in and out of Luton, near London, we also broke our journey in York and had a look at this historic city, cathedral and the Jorvic Viking Museum. We'd highly recommend a stop in York if you're making this trip.
So Scotland was a win. The sun shone, we saw hairy cows (coos), too many lochs, beautiful coastlines, mountains and historic places. We loved it, but there were hiccups as there always are. Our recent tour was just 10 days and we squeezed all of the above in. We'd love to go back with more time to get further north, see Skye and more of the islands along with a few hidden gems of Scotland.
Scotland truly is epic, the beauty of this country surprised me and I was born and raised in Britain. I was also surprised by the accommodation costs. London is cheaper, other parts of England that we stayed in on this trip were a lot cheaper. I think the high prices come down to lack of availability, there really wasn't much to be found online once we reached the Highlands. As I said in our Scottish accommodation post you may do better using an old-fashioned bed and breakfast guide and a phone.
If you'd like to hire a car during your stay, use this car rental comparison tool to find the best deal!

We also suggest you take a look at this company to get a quote for all kinds of the more tricky adventure or extended travel insurance.

Try Stayz / VRBO for an alternative way to find rentals on homes/apartments/condos in any country!