We took the chance to tour the Royal Yacht Britannia as part of our UK ( Scotland) road trip. A few photos and words on what's inside the Royal Yacht Britannia in Edinburgh. I loved it, it took some persuading to get the kids on there, but once on they enjoyed it.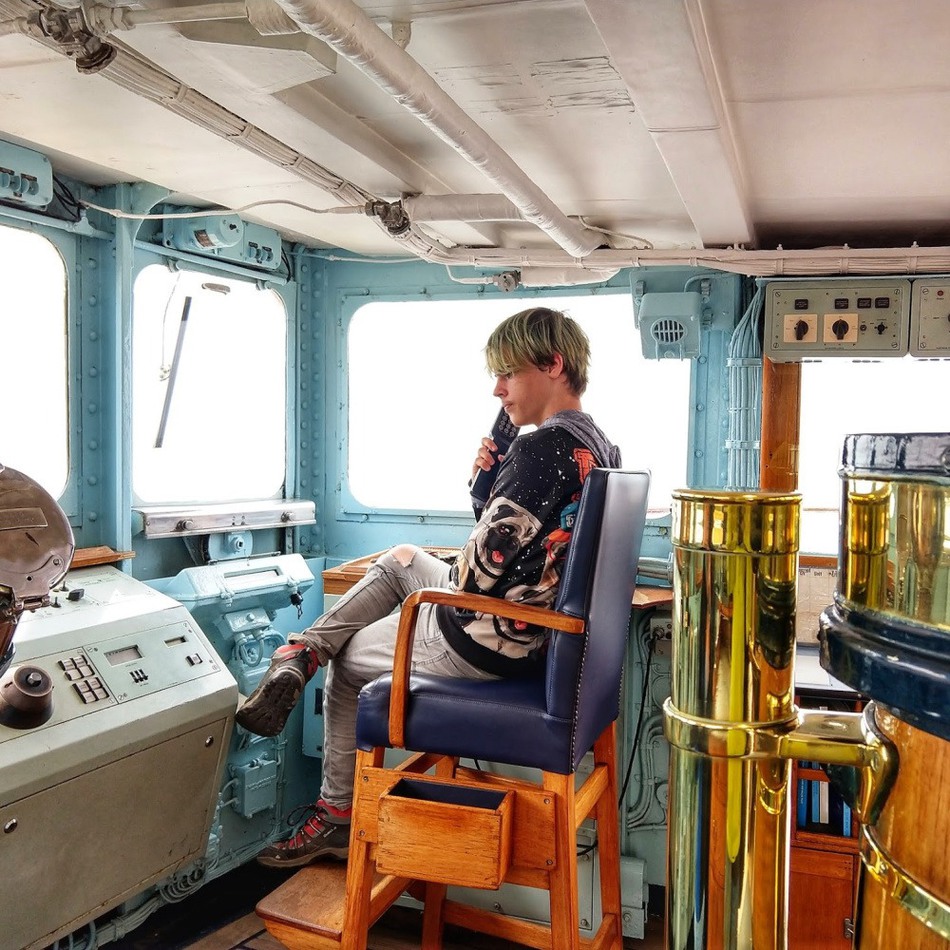 If you, like us, had been watching the Netflix series about The Queen, The Crown, you may be all the more interested.
Watching this show as a family in Vietnam got us thinking about history and made us interested enough to go see the Royal Yacht for ourselves.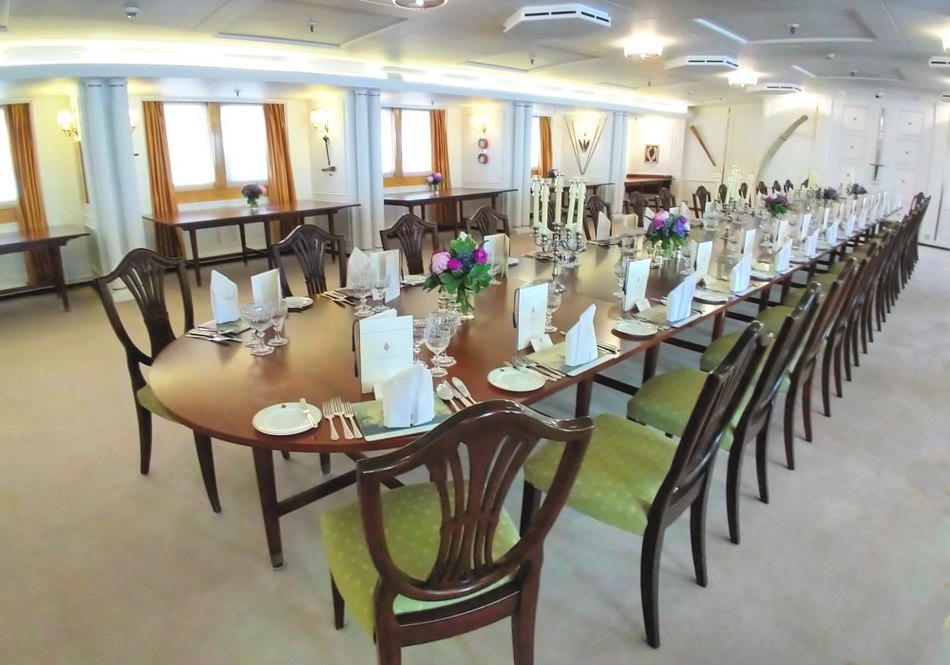 We visited Britannia while staying at the Novotel Edinburgh Park ( very convenient, good breakfast and dinners, family rooms, parking and near the zoo- link opens in a new tab) as part of our UK and Scotland road trip.
We also took the Hogwarts Express (The Jacobite train, it was very disappointing), visited the Scottish Wildlife Park in Aviemore, took a look at Loch Ness and much more. We have plenty more content to come on things to do in Scotland.
The Royal Yacht Britannia in Edinburgh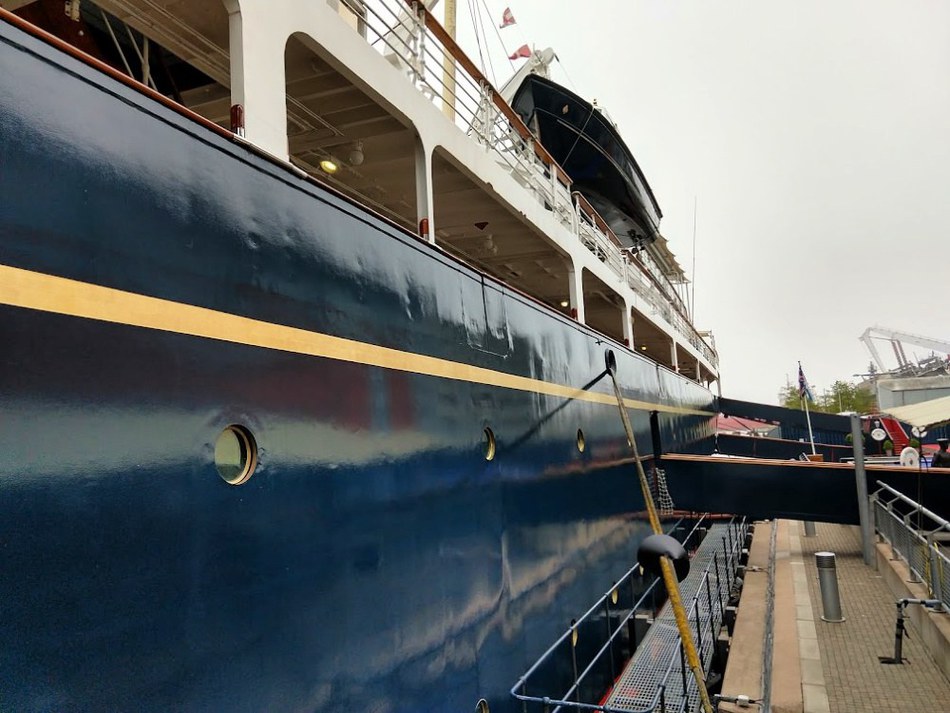 It's actually HMY Britannia, Her Majesty's Yacht Britannia and she served Queen Elizabeth II between 1954 and 1997.
The British monarchy traditionally own a yacht, it's been happening since the 1600s but maybe, sadly, Britannia will be the last. The labour government decided she should be retired and not replaced back in 1997.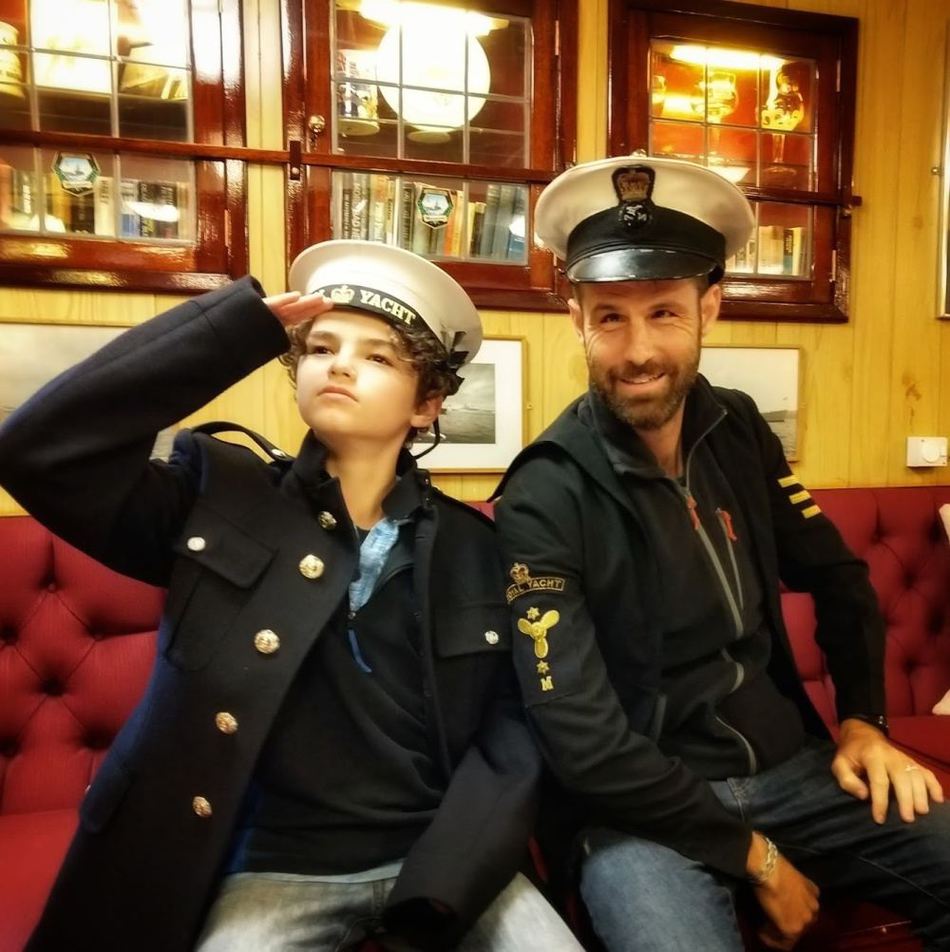 She was retired in 1997 after travelling over a million nautical miles and now lives in Edinburgh at Ocean Terminal, Leith. Hundreds of thousands of visitors come to see her each year. She was built in Scotland ( on the Clyde) and now rests in Scotland.
Visiting Britannia at Ocean Terminal Leith
Ocean Terminal is a large shopping and dining mall type building on the dock at Leith.
There is ample parking in the multi story car park and once parked you'll be under cover other than when on the deck of Britannia, so this is a good rainy day thing to do in Edinburgh.
Admission is paid and there is a small museum, photos and a gift shop inside the Ocean Terminal complex.
Before boarding Britannia you will collect your audio guide. These give you a fascinating guided tour of the ship and what went on for crew and passengers back in the day.
There is a small café and fudge shop on board.
Britannia is part of the National Historic Fleet and the attraction is now run by a registered charity, the Royal Yacht Britannia Trust.
Save this pin to Pinterest so you don't forget to visit!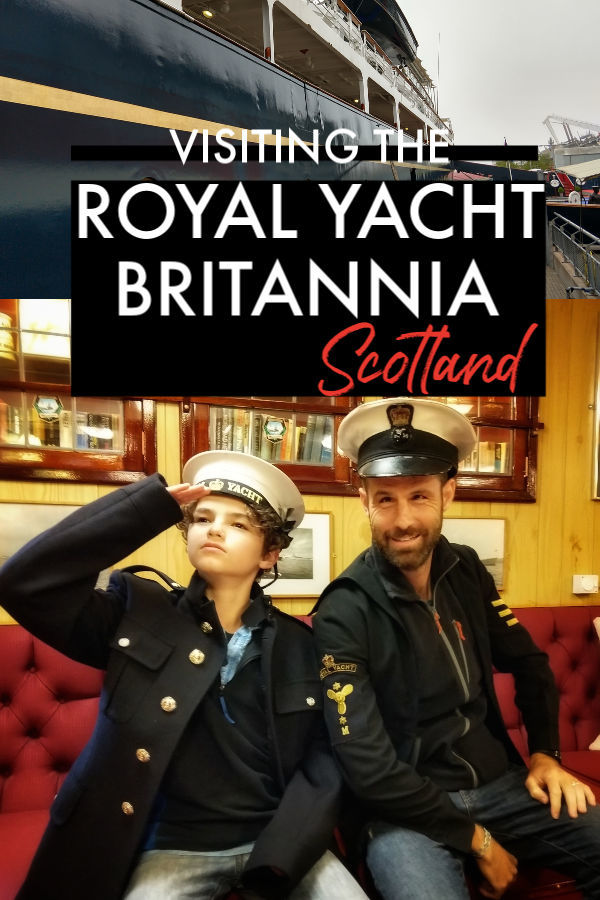 Interesting Things to See on Britannia
Brittania isn't just the Queen's boat, there are plenty of other cool things to see on board other than the Royal bedrooms, drawing rooms and dining rooms.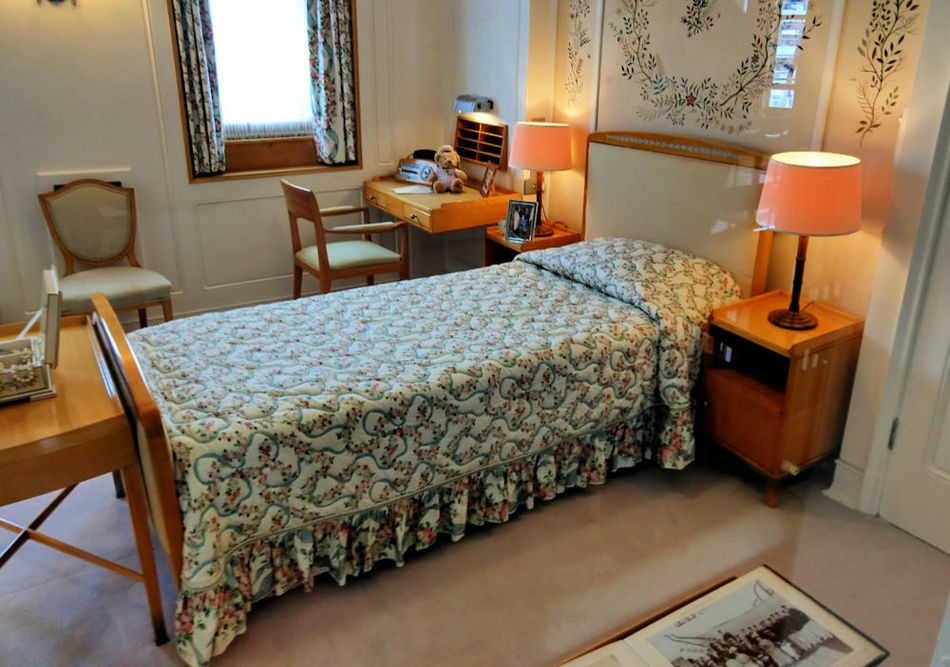 Britannia was a working ship with a crew, you can check out the sailors' and officers' quarters, their mess rooms, which are basically bars, the kitchens and maybe most interestingly, the on-ship surgery.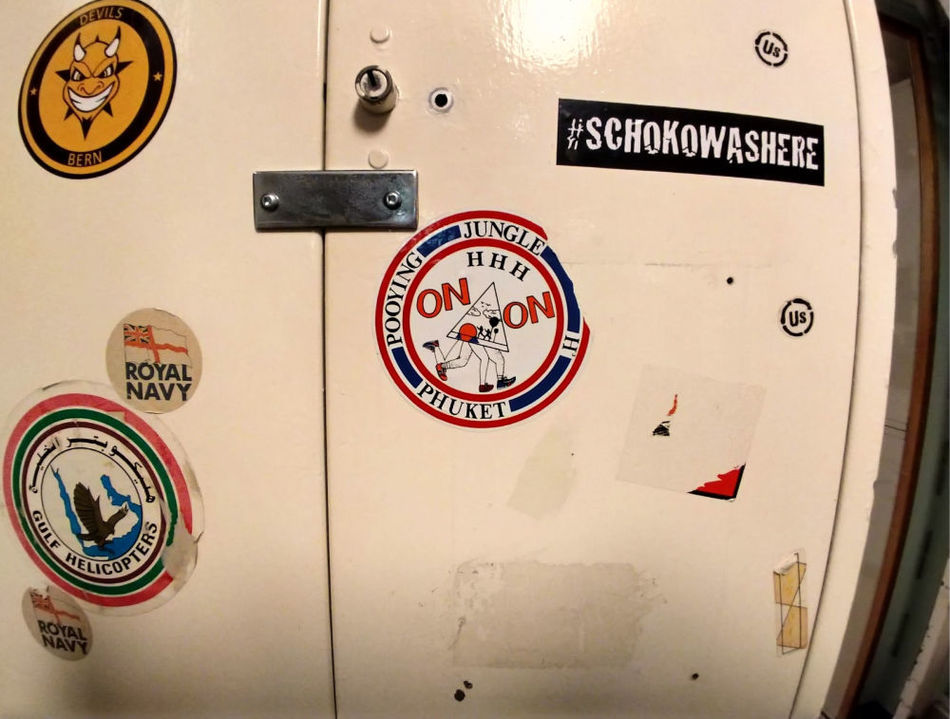 Look out for wombat, you'll find him hanging out on board. He has tales to tell.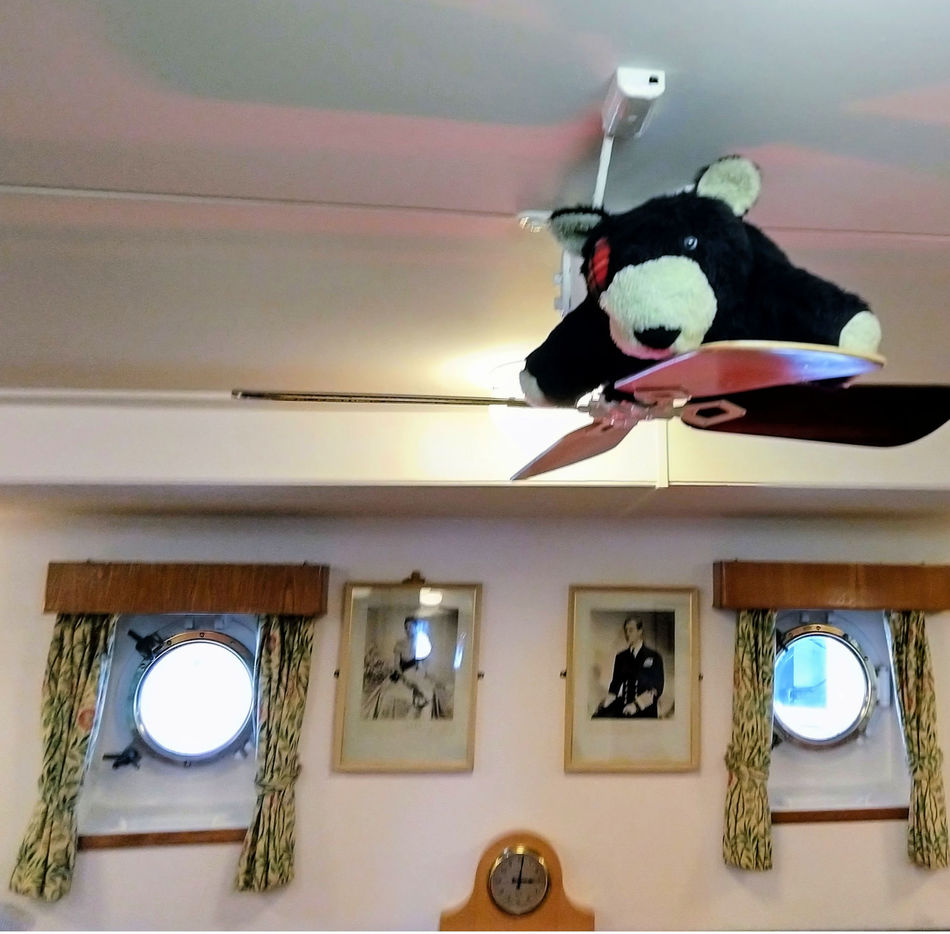 Britannia was designed to be used as a hospital ship in the event of war. Back in the cold war days we were always worrying about nuclear war, in that instance she was to be a refuge for the Queen and the Duke of Edinburgh, somewhere off Scotland.
Britannia with Kids
My teen and tween quite enjoyed it. They liked it far more than I expected and The Crown series had a lot to do with that.
They understood why this ship is a piece of history and who the people in the photos were.
Despite dress-up ops, wombat and corgi selfies, it would be pretty dull for small kids.
We hope you find our brief review of HMY Britania useful, we loved it. It was really cool to see a slice of history in person, up close. Thank you Your Majesty for letting us look at your yacht. And send our love to your grandson, he's a friend of ours.
If you'd like to hire a car during your stay, use this car rental comparison tool to find the best deal!

We also suggest you take a look at this company to get a quote for all kinds of travel insurance.

Try Stayz / VRBO for an alternative way to find rentals on homes/apartments/condos in any country!