This post may contain affiliate links.
So you're thinking about taking a family gap year or maybe just taking off to travel around with your kids full-time? You're thinking, but not quite yet doing. You want me to give you some family gap year ideas, suggestions that may just push you towards hitting "buy" on that one way ticket.
I can do that.
You already know how great it will be to spend more time with your family and how wonderful it is to let your kids learn a bit more about the world at source ( they call this worldschooling).
But other than sight-seeing what will you actually do while you're out there exploring the world?
Here are some great ideas for you to incorporate into your family gap year or active family vacation.
Family Gap Year Ideas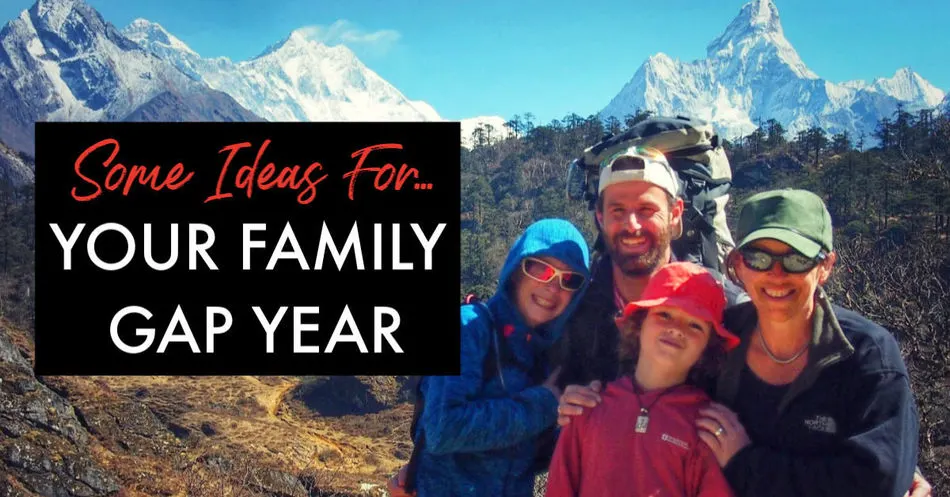 All of these things are possible. You can do so much with your time once you're free of work and school, maybe, like us, your gap year will become 6 years.
1. Take A Cooking Class or Food Tour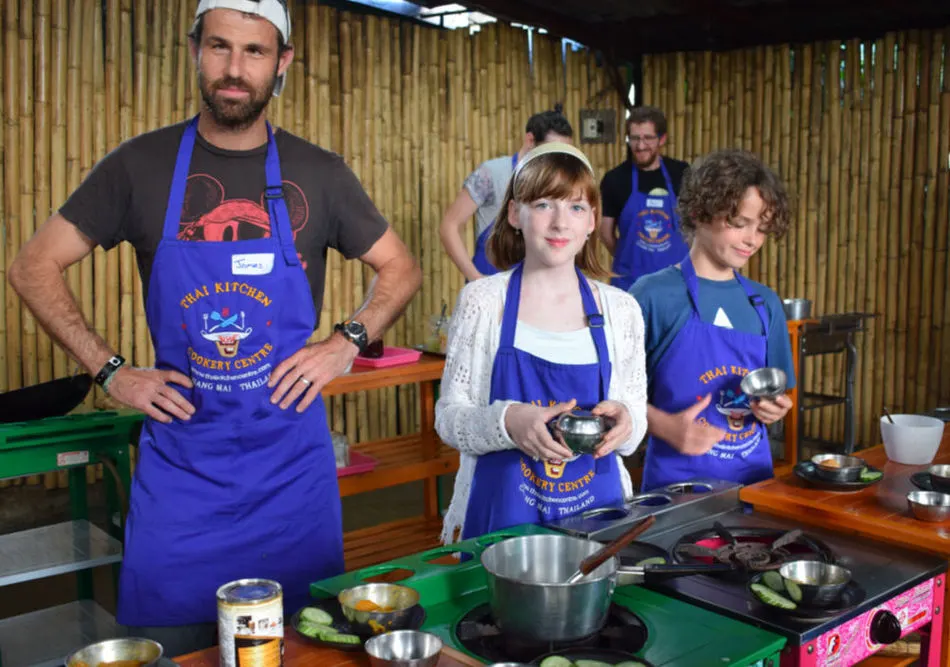 Don't just see the sights, get a deeper understanding of the countries you visit. You can do this in many ways but getting to know a country's cuisine is a brilliant way.
Cooking with your kids is a perfect family experience and, of course, educational. We've taken many cooking classes, in Nepal, India, Thailand, Cambodia and Malaysia. We have the benefit of extended time, but even on a shorter family holiday or vacation you should to be able to fit in a local food experience.
It's fun, you get to eat amazing food, meet cool people and take home new skills and deeper understanding. Try to look at why they cook that way in that area. Local ingredients, availability of fuel for fires, storage issues, influences through migrating peoples and so on. That's how you really start learning about the world.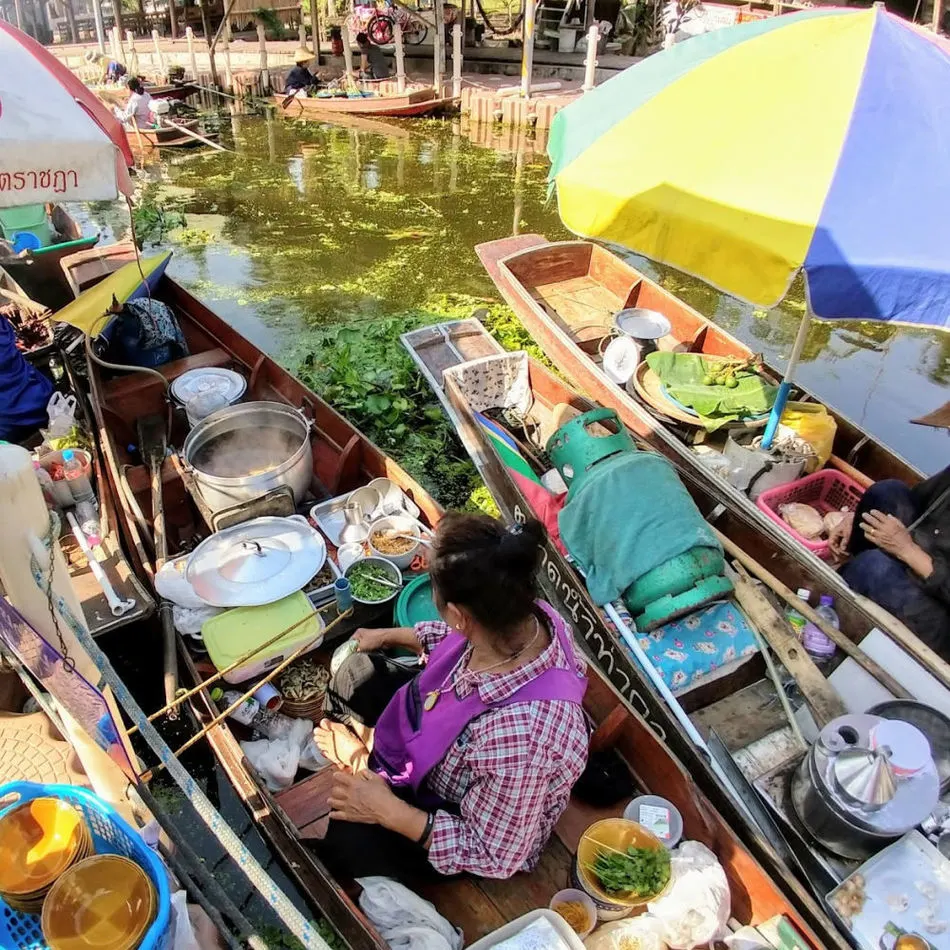 If cooking isn't your thing but eating is, take a food tour.
If you want to bypass the tourist restaurants and quickly discover what the locals eat, a food tour is a great way to start. You can even take a one on one tour with a local guide to discover a real insider perspective on what's good to eat, where. A Bangkok food tour is our top recommendation to dip your toe in the water of local food culture. Thai food is my personal favourite world cuisine but it does take a little insider knowledge to be sure you're tasting the good stuff.
2.Volunteer
Look at family gap year volunteering options. They do exist and it is possible, although unusual, to volunteer as a family with kids. Be very careful with this one though, voluntourism has too many scams.
3.See the Wonders of the World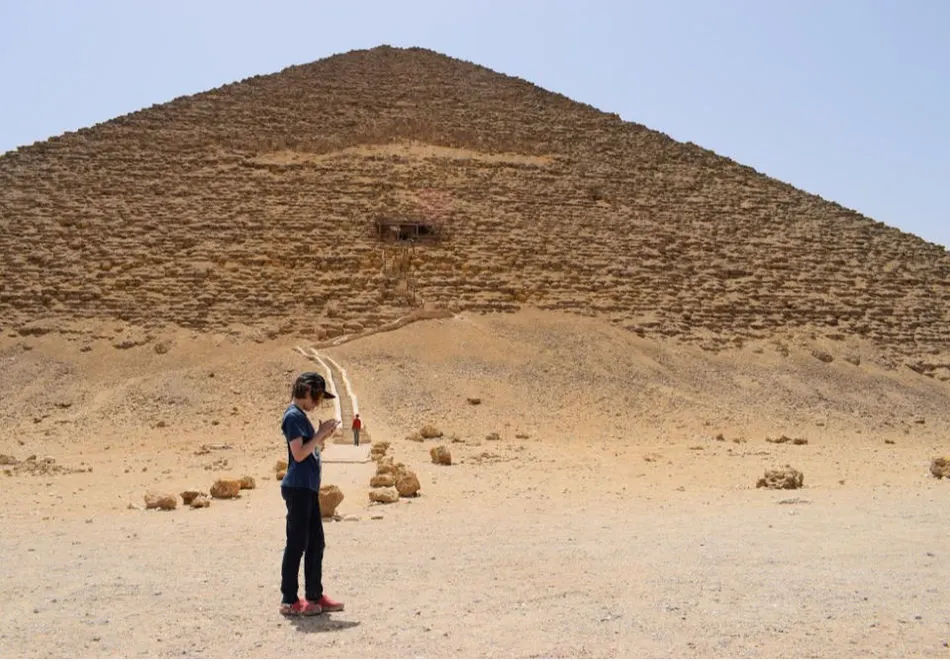 This is most people's goal I guess, to see the many wonders in this world.
The classical 7 Wonders are long gone, or are they? You can still visit ancient Olympia and see shadows of the statue of Zeus, you can see parts of the Mausoleum at Halicarnassus in London's epic ( and free) British Museum and Ephesus, of course, is still there.
The Great Pyramid at Giza, Egypt is still magnificently virtually intact. We spent almost a week enjoying that particular view and the nightly Sound and Light. Hearing the sphinx talk has to be on everyone's bucket list. Don't miss the other pyramids in Egypt too! ( see the one in the photo above)
But what of the other big family gap year bucket list destinations? What should be on your itinerary?
I can't list them all here, try our posts on places not to miss in South East Asia with kids then check out our highlights of Malaysia for families, or Sri Lanka, even just Northern Thailand.
Have you considered Tibet? Seeing the Potala Palace reduced me to tears. Then there's Mongolia, Russia, Central Asia and Pakistan. It can all be done!
4. Climb a Mountain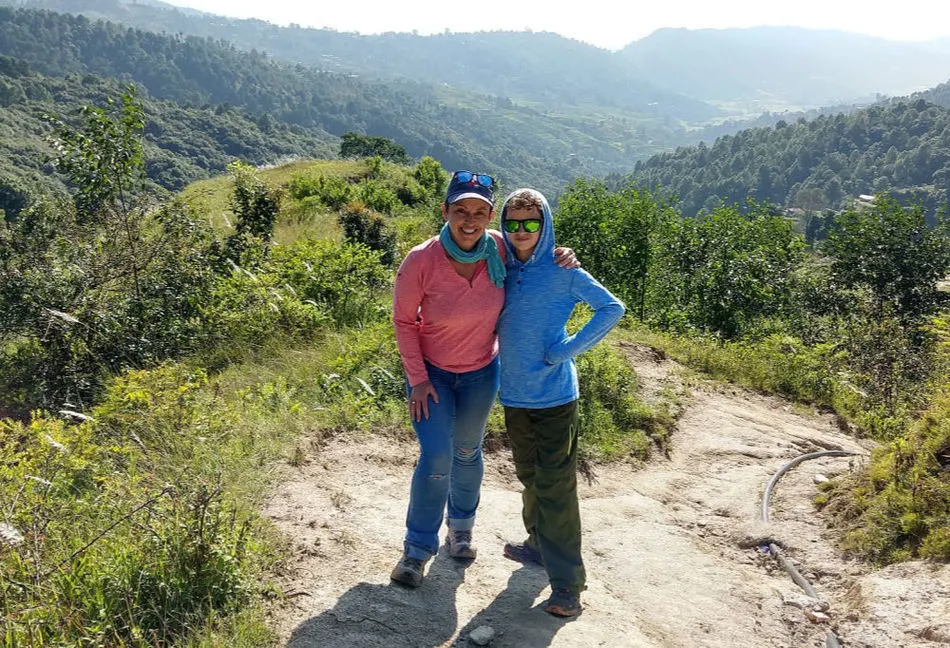 My favourite thing! There are plenty of mountains you can climb as a family, not so much climb, as trek.
Trekking is an amazing family bonding experience, a good work out and a tremendous builder of resilience.
It's also a golden opportunity to all get offline and breathe clean air.
There's Kilimanjaro, Everest, the Annapurnas, plenty of lovely hills out there to climb.
If you plan to incorporate serious trekking into your RTW of family gap year, you'll probably need to think about gear for trekking and how that affects your packing, a little harder.
5. Experience a New Sport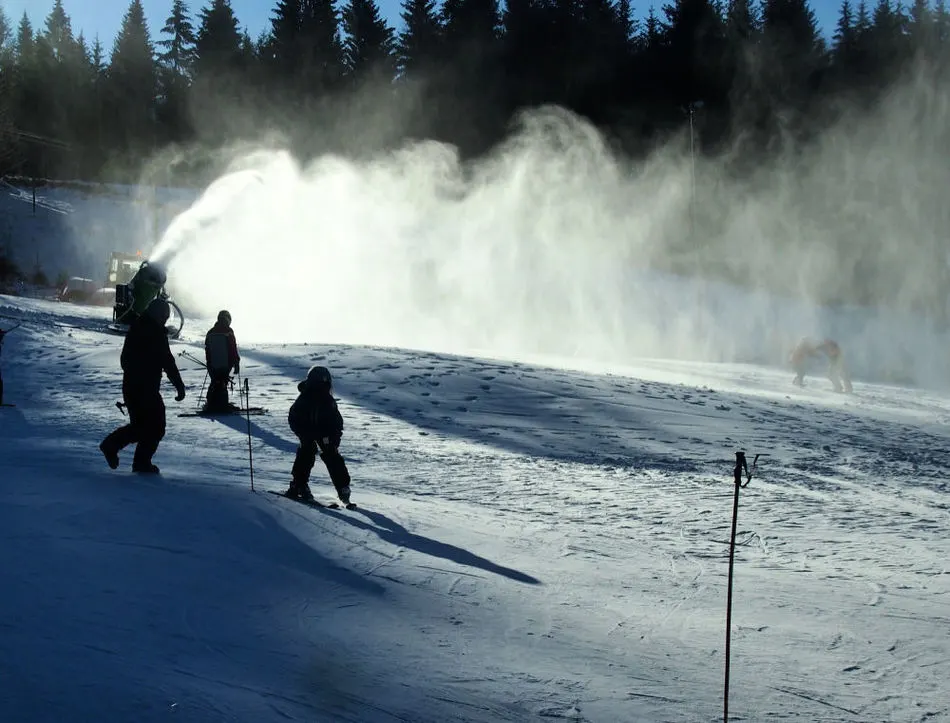 There's not much scuba diving in Manchester and little ice hokey in Australia.
If you have time you could take Thai Boxing classes, learn to ski, ice skate, scuba dive,paraglide, snorkel. The list is endless.
6. Learn a Language
You'll learn a few words in every country you visit. But if you'd like to dive deeper into a language there are language classes, teachers and immersion schools in many destinations.
7. Wildlife Experiences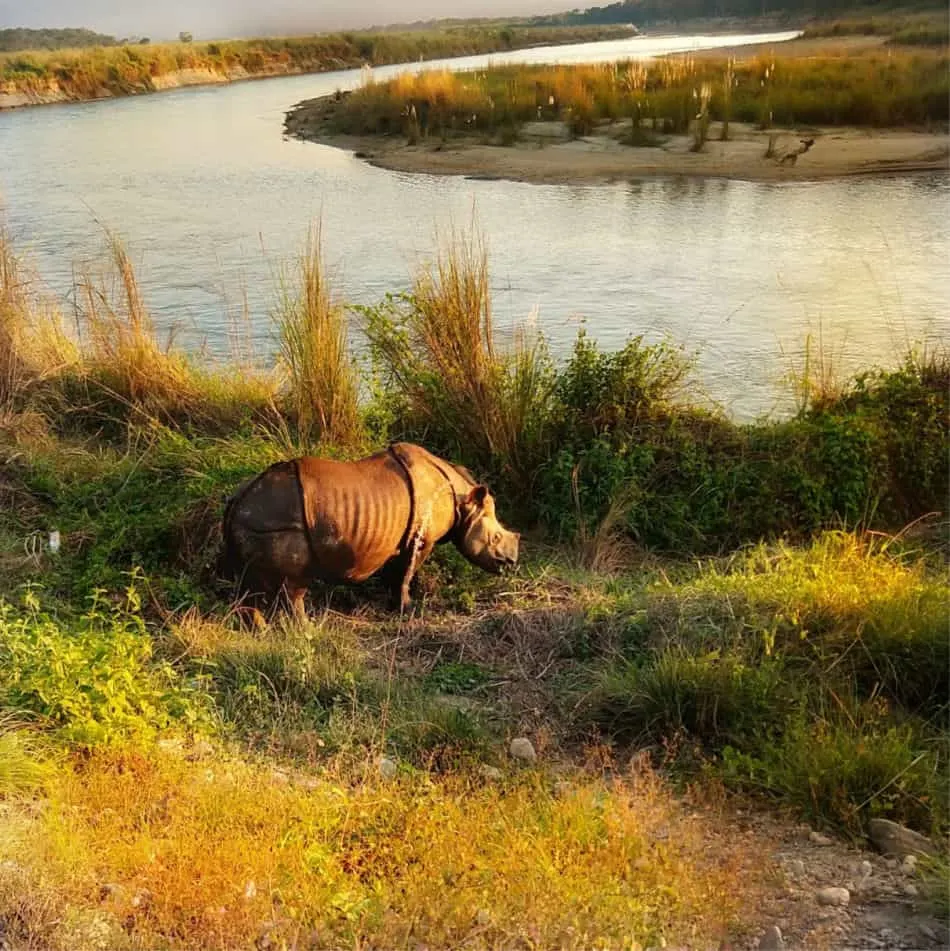 What's your favourite animal?
You can see Bengal tigers and one horned rhinos in Nepal, wild elephants in Sri Lanka, blue whales in Sri Lankan waters, giant pandas in Chengdu, China and Komodo dragons in Indonesia.
Before you go, read this book, Last Chance to See ( opens in new tab), it may inspire you.
Our favourite recent animal encounter was with giant manta rays off Bali. I have a children's book on mantas ( opens in new tab) right here, it was this book that started me dreaming about swimming with these gentle giants for myself.
8. Relax, Take a Vacation
Believe it or not, you will want to take a vacation from your travel.
Relax and enjoy a lovely resort or a tropical beach for a few days, then get back to the travel.
Here's a private island paradise in Indonesia with lots for kids to do.
9. Learn a Craft- Make Something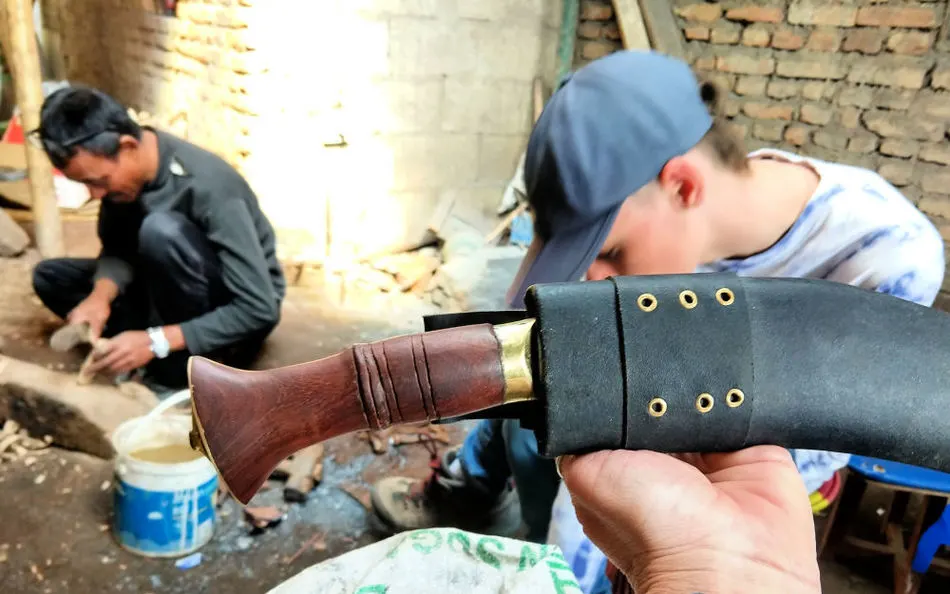 There are so many things to try!
You could visit a place where things are made-such as the hideously named Elephant Poo Poo Paper Park in Chiang Mai- or take a class with a master to actually make something yourself.
We've done stone carving in Mamallapuram India and khukri making in Nepal recently, along with art, pottery and lantern making while living in Hoi An with kids.
10. Experience Other Ways of Life
Try to keep your travels as diverse as possible to get the most out of them.
It's great to be able to compare and contrast, from rural Romanian village life to prosperous Singapore, there's always something to learn.
Look at religions, discover temples, mosques, synagogues and churches. Meet the people who use them and see how their lives are different to your own.
11. Create An Income Stream So That You Never Have to Go Home
This is what we did. I used our experiences around the world to create this website, a resource for those still to start their own journeys. I hope you find it useful.
This website now fully funds our lives and we could travel forever, other people figure out how to travel for free in their own unique ways.
If you'd like to find out more about travel blogging, start here.
Save this to Pinterest for later!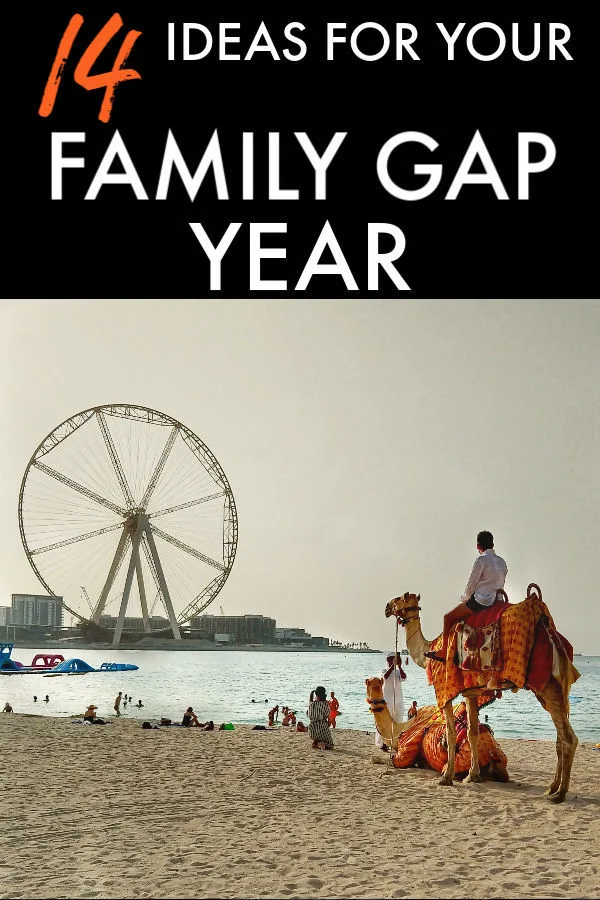 12. Learn More About Great Artists
Monet, Dali, Van Gogh, you can see where they came from, find the people and landscapes they painted, visit their museums.
If you simply want to see all those famous works they are scattered through the museums of the world.
London's National Gallery or Tate Modern are great places to start.
While you're at it, visit all the great museums of the world too!
13. Experience All the Biomes and Climates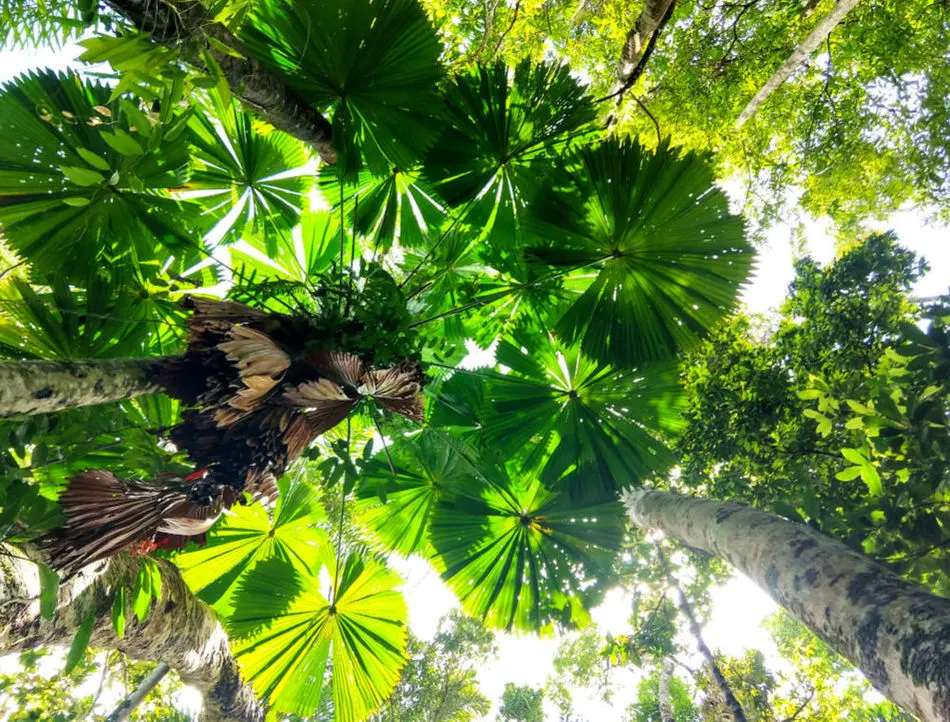 Likewise, keeping with the theme of diversity, be sure to visit climates and biomes as totally different to your own as possible.
There are tropical rain forests in Australia and Asia, temperate rain forests in Guatemala, deserts to explore in Dubai , Mediterranean, subterranean, temperate, reef, ocean, fresh-water, savannah and arctic. See and feel them all.
14. Theme Parks, Zoos and Attractions
So you deserve a little fun too!
How about visiting a few Legoland Parks, Malaysia has a good one, or Disney, Universal, the list goes on and these parks are scattered all over the globe, each one unique.
There are some truly great zoos to visit too. London is top of our list, but the Scottis Wildlife Park and Sydney's Taronga are excellent too.
Other attractions you could try would include places like Ripley's Believe it or Not, various 3D Art Museums, Aquaria and Zip Line Parks.
There really are a million different things for your family to enjoy on your gap year. But tell me, what's your 1 big thing, your 1 big bucket list item that you have to do on your RTW or family gap year? Tell me in the comments?
If you'd like to hire a car during your stay, use this car rental comparison tool to find the best deal!

We also suggest you take a look at this company to get a quote for all kinds of the more tricky adventure or extended travel insurance.

Try Stayz / VRBO for an alternative way to find rentals on homes/apartments/condos in any country!