This post may contain affiliate links.
In the far north of Romania, nestled in a valley below a long-extinct volcano, lies the little village of Breb Maramures County. We first came to Romania, Maramures and Breb in May 2015 and fell in love. Today, we are still unable to fully call it home due to visas and officialdom, but to us, it feels like home. It's the place that after 50+ countries and 6 years of full-time travel, we really want to be. We lived there for three years, some of the best years of our lives.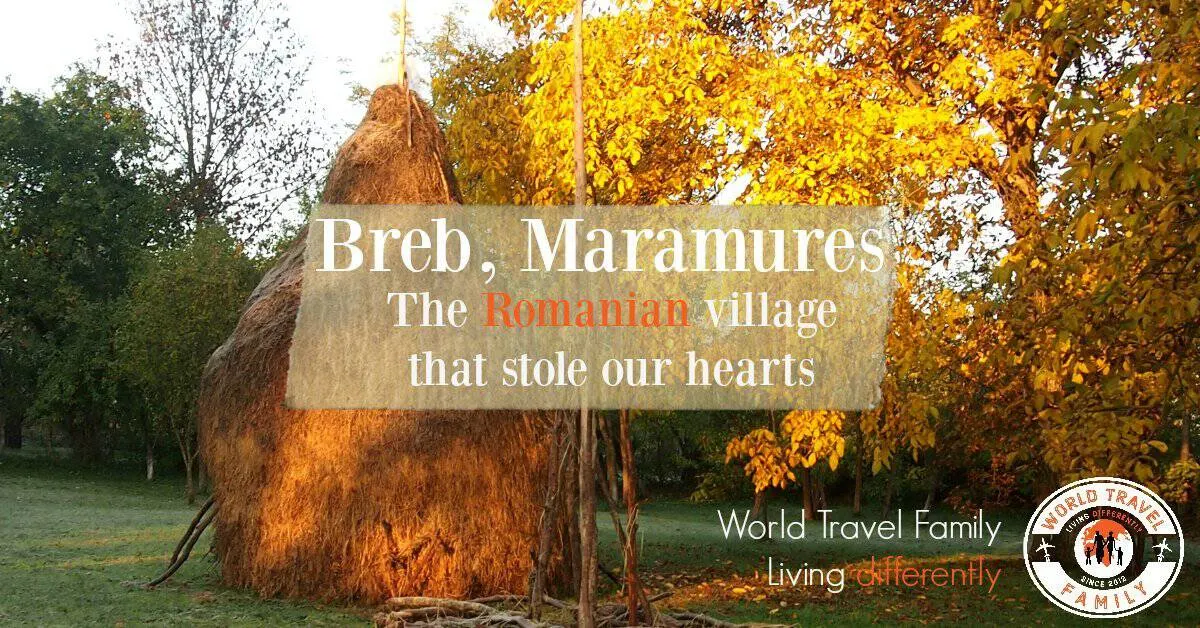 So here, a brief glimpse of life in Breb, 2 Easters, 2 Christmases, 2 harsh winters and 2 glorious summers, absorbing the stunning countryside, the way of life and the traditions of the village of Breb.
Breb Maramures
Maramures is a magical county and Breb is a now fairly famous rural village in the Romanian countryside. The county is famously home to the "last peasant culture in Europe" and it's hard to not notice the immediate difference as you cross by winding mountain road from neighbouring Transylvania. In Breb you will find the traditions, culture, costumes, and country way of life as perfectly preserved as it is anywhere.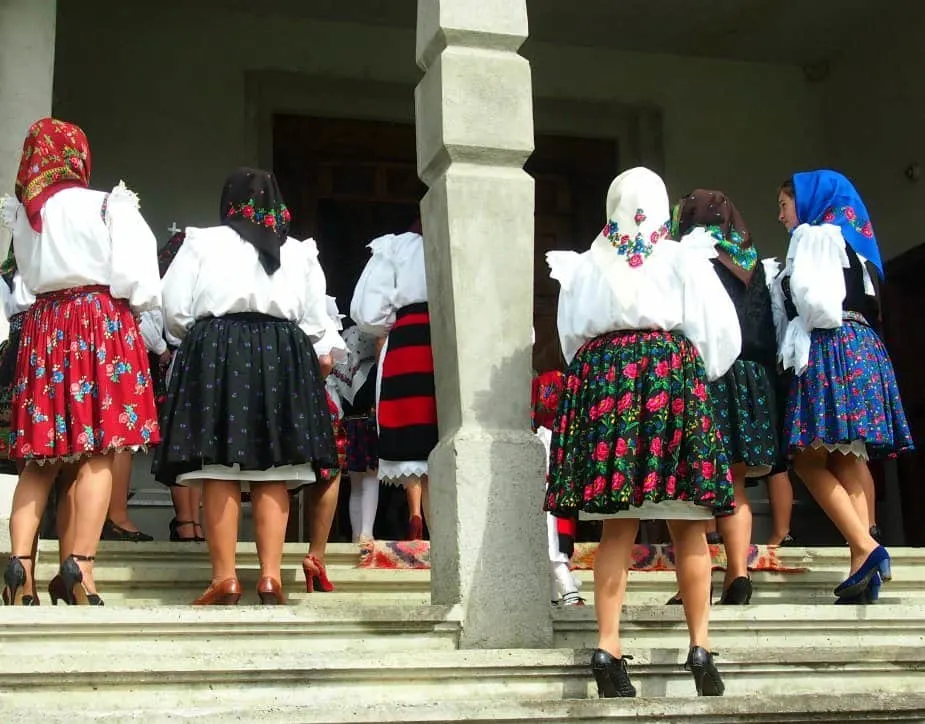 Time really has stood still here but it's catching up with rural Romania and the traditional way of life won't last much longer. We were lucky to catch it before it disappears forever, if you want to see it, go now.
Roads in Romania are generally good, despite the bad press you will find elsewhere. Our local roads were recently resurfaced and in winter snowploughs keep traffic flowing seamlessly, but no tarmac exists in Breb. Once you arrive you'll be exploring on dirt lanes, mud and stone and in winter ice lies deep here from October to February. The locals aren't phased, their horses and carts in summer, horses and sleighs in winter, can cope with anything.
Everyone in the village produces their own food. Meadows grow thick with wildflowers and abundant lush grass all summer long. Villagers cut it with scythes to make the haystacks so characteristic of the region.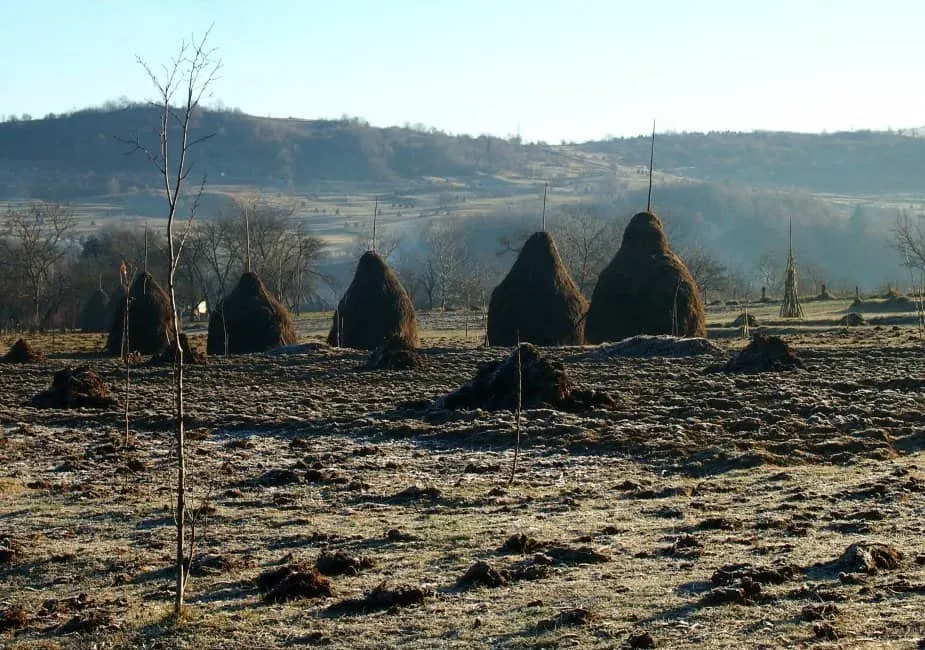 In winter these food stores keep the horses, cows and sheep well fed. Cows inhabit barns and are milked daily, sheep deliver an annual lamb for the Easter feast and milk for cheese afterwards.
Every family raises a piglet or two to slaughter just before Christmas and plump, healthy chickens roam the lanes all year round giving a good supply of eggs. Chickens, dogs and cats cope with winter temperatures just fine, no little dog jackets or booties here.
In spring, around March and April, the weather is right for ploughing and planting and the busy summer growing season begins. Around this time the trees are thick with blossom, getting ready for another year's supply of plums, apples and pears.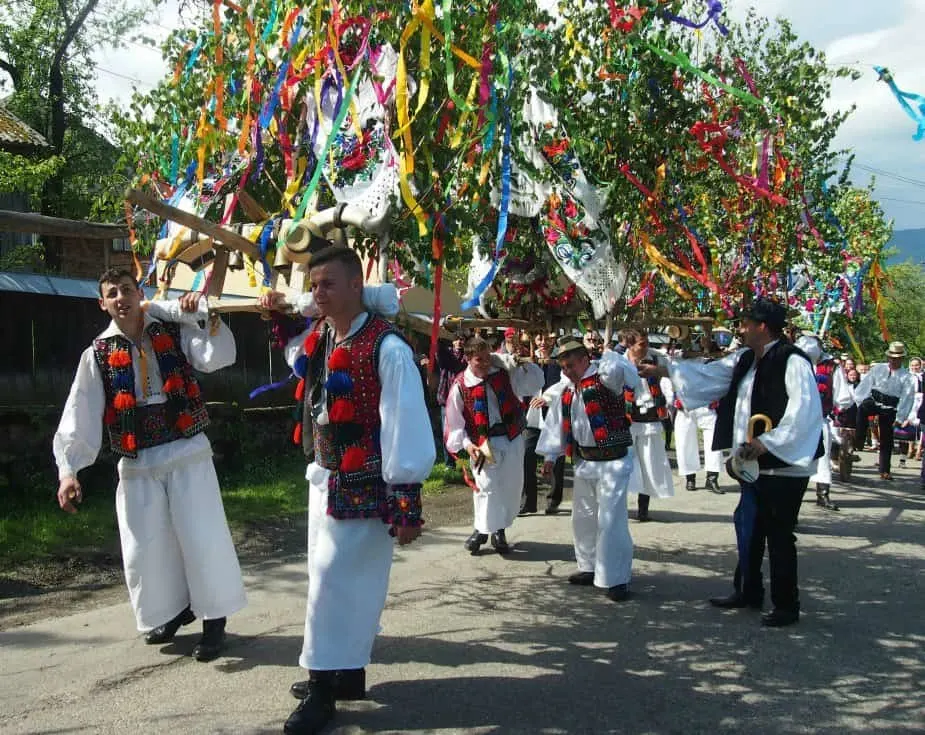 Most of the fruit produced in the village is drunk, either as suc, juice, or as tuica ( also known as horinka or palinka) a fierce home-distilled spirit ubiquitous in this village. Our village, Breb, has over a dozen tuica sheds where fermented fruit pulp is distilled round the clock at certain times of year. Bring your drinking trousers!
Winters are harsh and the weather here allows nearby skiing in Cavnic. In January temperatures can reach -25ºC but crisp, bright days aren't unusual and it's still possible to get out for a hike.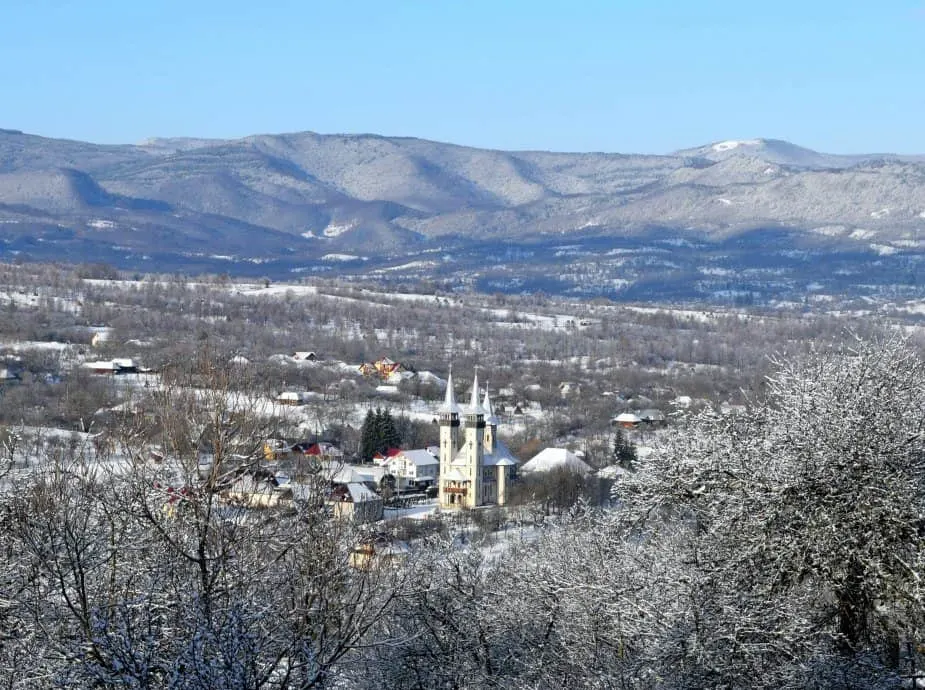 Christmas traditions are fascinating and the holiday centres around religion, Orthodox and Roman. Don't be surprised if you see locals dressed in bearskins or strange demon costumes with animal horns and fleeces.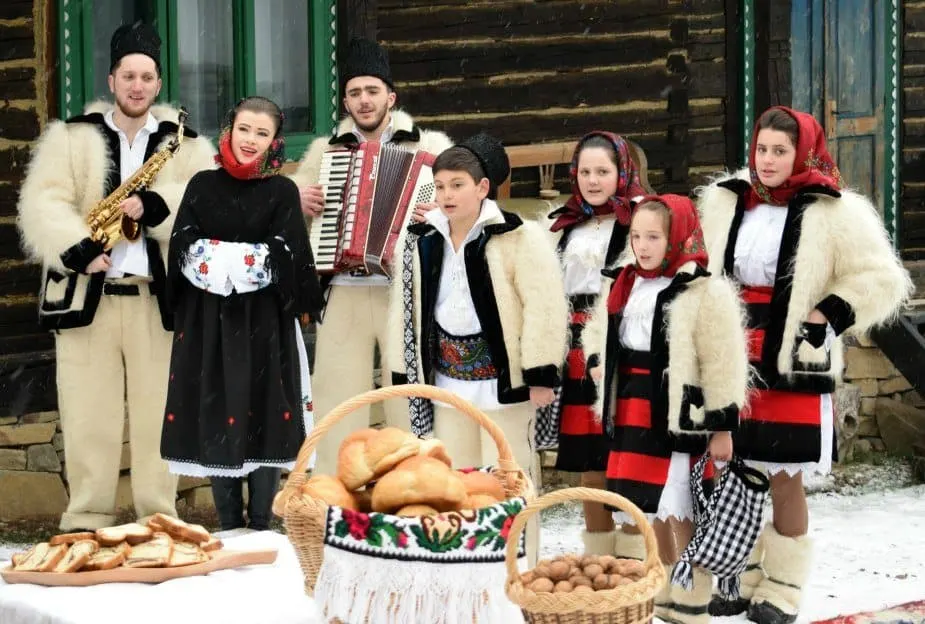 It's been an incredible and deeply enjoyable few years for us in the fascinating village of Breb. If you're interested, come now, you won't be disappointed.
Visiting Breb Maramures County
Best Times to Visit Breb
If you possibly can, try to be here for one of the big festivals. Easter is huge but Palm Sunday is also a big church event.
The neighbouring village of Hoteni hosts a unique annual ploughing festival ( pictured above) in April and Sighetu Marmatiei holds a large festival of Winter and Christmas traditions just after Christmas. Failing that, be here on a Sunday to see everyone dressed up in full traditional costume, making their way to church.
We have a full post on the Hoteni ploughing festivel, the Tanjaua here. There's also a post on the monthly animal and horse market at Sighetu Marmatiei.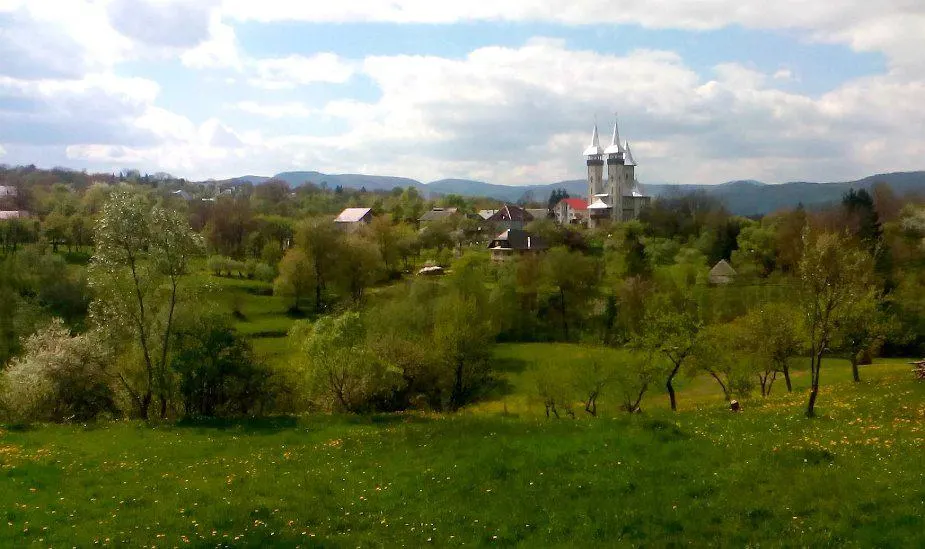 Weather in Breb is generally superb from March to October. In summer you could be here for hay making and see the famous haystacks of Maramures going up. Another option is to enjoy dinner at a sheep station in the spring summer and early autumn.
Most local hotels shut down for winter, particularly January and February, but you will find some open nearby. Don't try and bring a car into Breb without 4×4 or chains when ice is on the ground. We've experienced winter in Romania many times now and maybe, it's my favourite time in Breb, but it's only for hardy sorts!
If you're sensitive, be aware that you are fairly likely to see lambs and pigs being slaughtered around the village at certain times of year, notably pre Easter and pre Christmas.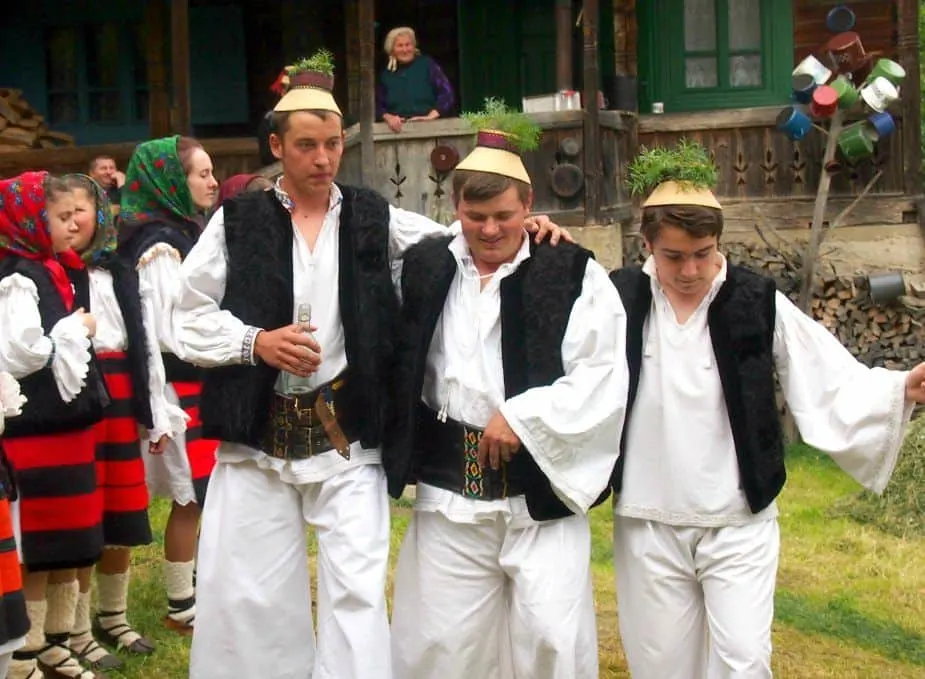 Things to do in Breb and Maramures
Barsana Monastery
The Mocanita Railway
Salt Pools and Spas of Ocna Sugatag
Local Farmers' and Livestock Markets
Be here for local festivals and religious events. ( The May ploughing festival is mentioned above)
How to Get to Breb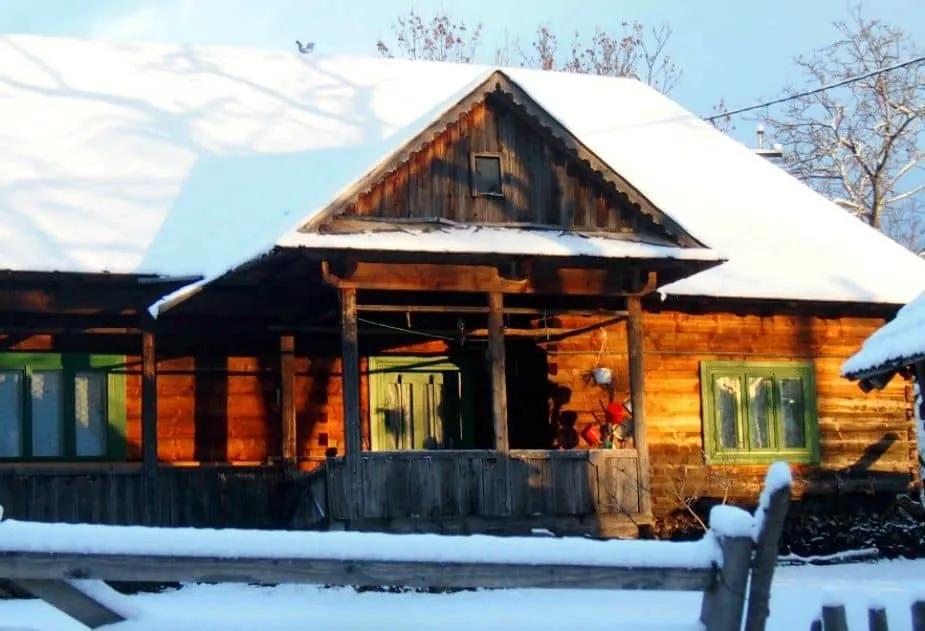 Our nearest airport is Satu Mare, about 2 hours away by road, but Cluj Napoca, about 3.5 hours away, has far more incoming flights. From Bucharest you can take the overnight sleeper train to Sighetu Marmatiei and from there arrange a pickup or local bus. Hitchhiking is very common in this region. If you need somebody to pick you up, shoot us an email. There are buses from Cluj Napoca to Baia Mare.
Where to Stay in Breb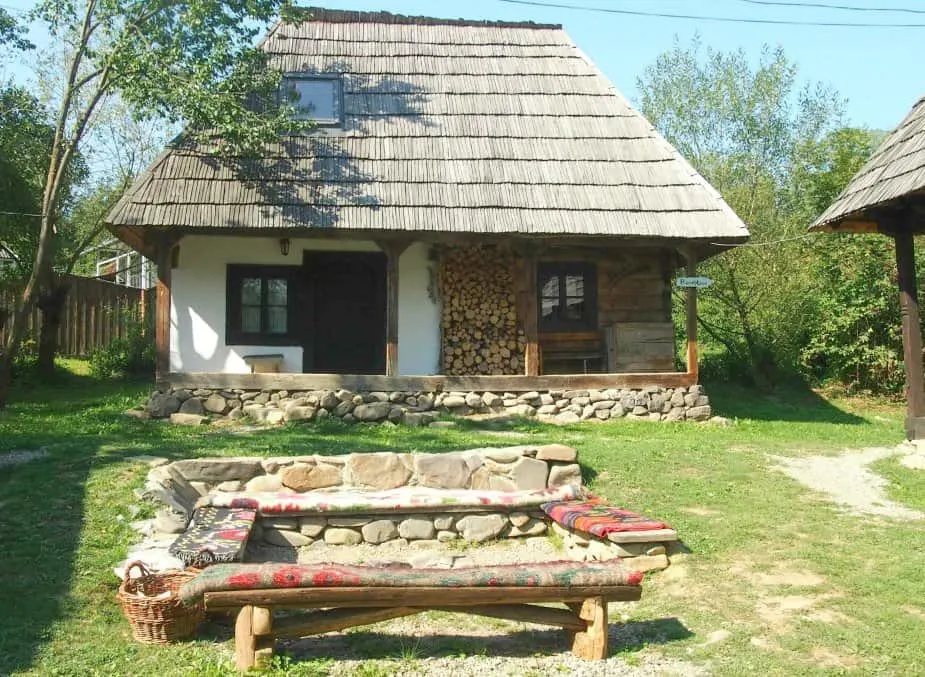 Breb has quite a collection of accommodation options these days, including numerous pensiunea, a campsite and hostel, various holiday cottages and, famously, The Village Hotel, Breb, above.
Check out the accommodation options and prices in Breb, below: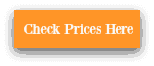 Further Reading:
Want to Read More About Breb?
You need to read this book, William Blacker lived here with our villagers a decade ago, before we foreigners and travellers arrived. He shared our village with the world in this famous book about Breb, Along the Enchanted Way.
Thanks for reading and thanks for being interested. The village of Breb Maramures and the whole region of northern Romania is very special to us. Let us know if you're coming to Breb Maramures, we'll catch up with you at the village pub if we're in town. If you need to learn more about travel in Romania, click through.
If you'd like to hire a car during your stay, use this car rental comparison tool to find the best deal!

We also suggest you take a look at this company to get a quote for all kinds of the more tricky adventure or extended travel insurance.

Try Stayz / VRBO for an alternative way to find rentals on homes/apartments/condos in any country!