This post may contain affiliate links.
Winter has done its worst and the mercury is starting to hit positive numbers during the short days here in the remote mountains of Romania. This area is beautiful, harsh, inspiring and difficult and it's where we choose to be. Why, when we could live anywhere in the world, do we choose to spend winter in Romania where temperatures dip to -25C, snow and ice lie thick for months, the water freezes and outside toilets are a necessity?
We're digital nomads, we have the world at our fingertips, so why here? We've just come back from Thailand, on purpose, to spend Christmas and January in Breb Romania. Are we insane? Well possibly, yes, but let me explain why Romania holds our hearts in her fist.
Winter in Romania
We Love Romanian Winters!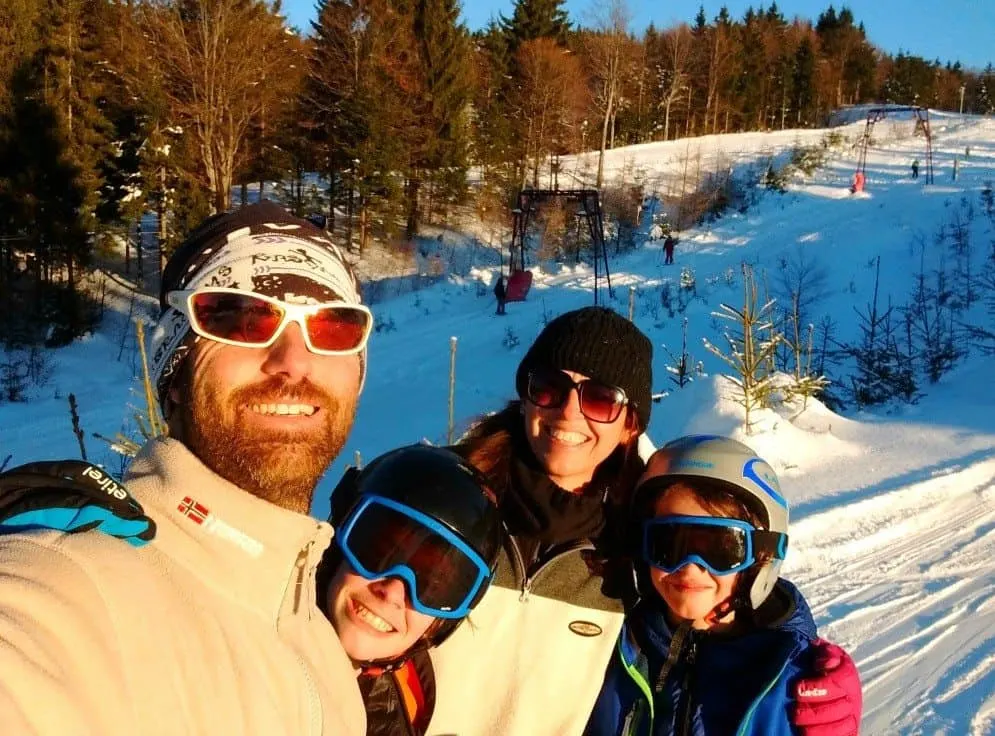 It's true, we dig snow. We ski, so how could we not? I love crisp walks in the hills with my husband, trudging and crunching through hard crusted powder enjoying nature's creation under a high blue sky. The kids love hurtling down the lanes on toboggans with no fear of traffic and catching fat flakes on their noses.
We love chopping wood, building fires and rustic life in this 100 year old oak beam cottage. We love our friends and neighbours here. They're the best of the best, we're very social and we all pull through winter together.
Community and support are important, when you leave home to travel the world you build new community.
I love seeing horse-drawn sleighs laden with wood, blankets, bells and red tassels glide past my house. That's magic. I don't know of anywhere else in the world where we could see history come to life like this.
On Sundays when Breb villagers dress up in traditional winter costume to walk through snow past wooden houses to church, it's like living in a movie set. But it's very real.
But obviously, there's more to it than that.
The Hardships of Winter in Romania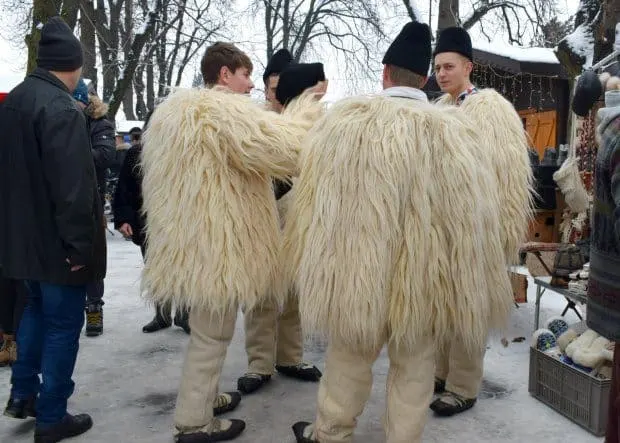 We've had no water at all for about 7 days this month. It's usually just half a day to a day here and there, but for the last 3 days of January, nothing. Nothing at all.
The taps froze solid when we left for a weekend ( for deep, hot baths and a luxury apartment in Cluj Napoca.) and I struggled to defrost them again. The indoor flushing toilet became unusable about 2 weeks ago, I think the cesspit has stopped draining into the frozen ground.
There is no modern heating in the house, wood stoves only. At night indoor temperatures can be, and have been, well below zero. We do have an electric radiator that we've occasionally left on through the night, but generally we find we don't need it.
Once we're snuggled under duvets we're not cold at all. OK, the night it was -21C I was a tiny bit chilly, but we forgot to put the radiator on that night. It reminds us of when we were trekking in the Himalayas, some of our best family memories have been sub-zero.
Think about that when you look at your winter heating bill in warmer climates ( yes I mean you Britain!), it's unnecessary.
If you're reading all the above thinking life must be a struggle, don't. An unhappy, miserable life is hard, we're happy. We laugh at what the climate throws us, family bonds grow tighter and we relish the extremes. Not many people get the chance to connect so closely to mother nature of feel her this raw. We consider ourselves privileged. Yes, even when we're sitting on the outdoor wooden throne in the snow. I'm not kidding, you should try it!
I think in summary you could say, we enjoy a challenge.
Helping You, Helping Me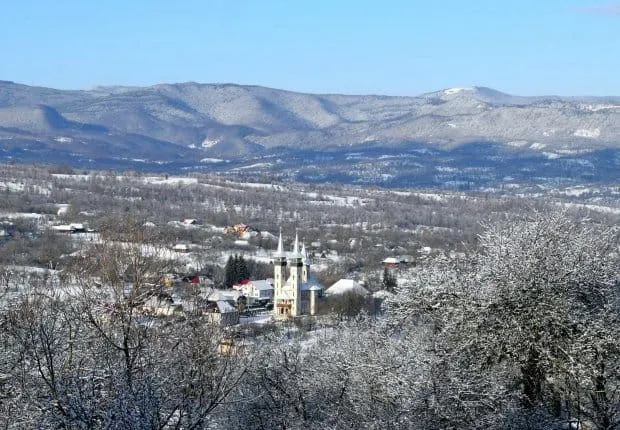 It may seen a little dull to you to spend winter half way up a mountain in Romania, but, other than the things I talk about and the sheer beauty of the place, I really love my jobs. #1 educating and caring for my kids and #2, helping you and me through working online. When we're on the road full-time, hopping on buses and trains every other day, I don't have so much time for those two things.
Back in 2012 when we jumped into our new travel lifestyle we wanted to live more as a family, have more fun, have more adventures, reduce financial needs, de-clutter our lives and give the kids an amazing education.
We've checked all those boxes, but in the process discovered that at the bottom of our wanderlust was a need for freedom.
Romania gives us that for a few months a year, breathing space, and these days a lot of my drive comes from helping others find their own freedom. Corny, maybe, but it's what I do and what I love. Be it through alternate education, earning online or just travel, I love meeting people with hopes and dreams and giving them confidence and practical advice to see them on their way. We meet them in real life and through social media and Skype, it keeps me happy and it keeps me busy when I'm done chopping wood and melting snow to make tea.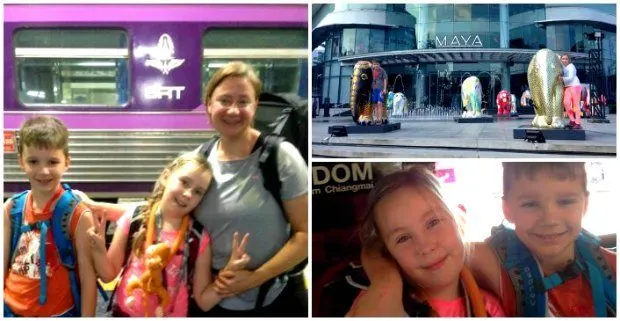 Another lady sent me this message not 10 minutes ago, my 5am start got brighter when I read these words.
"I just wanted to drop you a message to say how you inspired me via your blog.. helping me to live my dream ! I started up a little blog too ….every time I get a friend to follow I get this warm, fuzzy glow inside so big, big thanks"
I'll share Lucy's blog when she's ready, she's in Thailand.
I'm guess what I'm saying here is job satisfaction, I got it in spades!
It's Cheap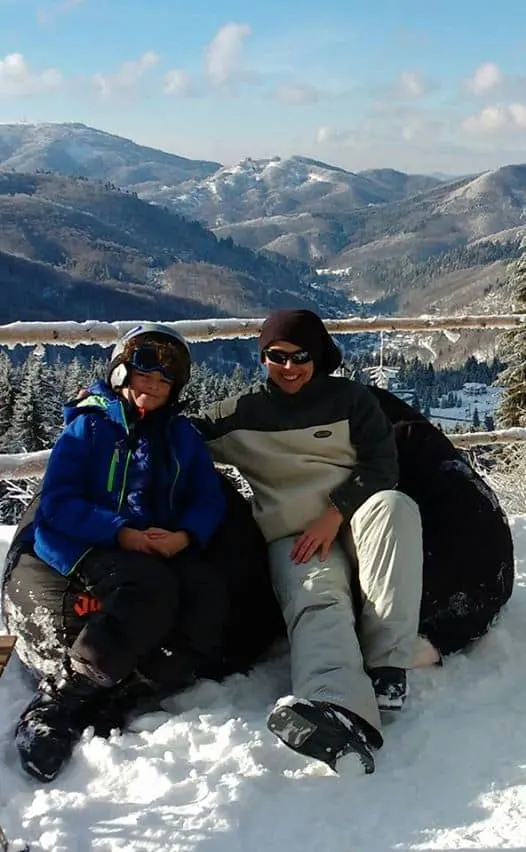 We estimate that living here, including rent, electricity, good wi-fi and firewood, costs around $8/day.
Food is our biggest expense on top of that, but a big shop costs around half of our London or Australia grocery bill.
We use little petrol because in winter we stay indoors often and the ski slopes are only 10 minutes up the road on days when blue skies call us out to play.
The car is a big expense, she breaks down and needs maintenance. I'd rather not need a car but for this period of our lives she's absolutely essential. We've done without a car for 3 years, it was fine and environmentally kind, but here, no go.
Skiing costs us about $90/ day for the whole family. We can afford that because we spend less on the things that don't interest us.
That's one of the cornerstones of a nomad life, stay somewhere cheap for the long periods
We Get to Work Hard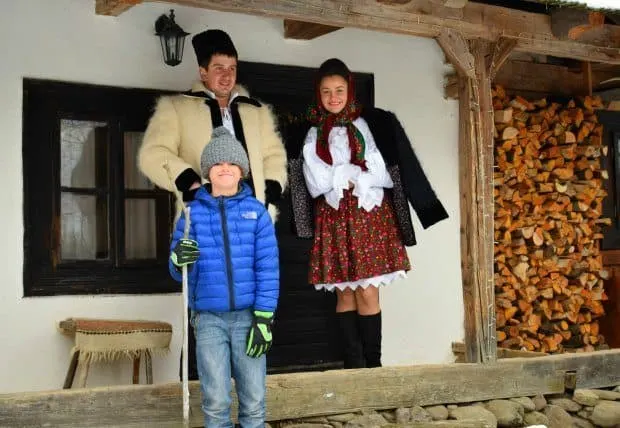 Life is simpler here. We have no appointments or schedules, the kids are happy in what they're doing and don't need constant distractions or activities. We can sleep as long as we like or work through the night, no buses to catch, airports to get to or inconvenient hotel check-ins to negotiate.
Certainly no school run or work schedule. We are home, in our own space and we've been killing the work.
Chef has been working like crazy on his website, in between stints of tough physical work chopping wood to help him stay in shape for his international Ironman competitions.
I've been teaching him how it's done, the quick way, and he's finally showing an interest. This month he's tripled his traffic and is able to make money through affiliate sales on his blog. I've had time and space to grow and make-over a lot of the website. We're in a good place.
Millionaire Lifestyle, Lower Income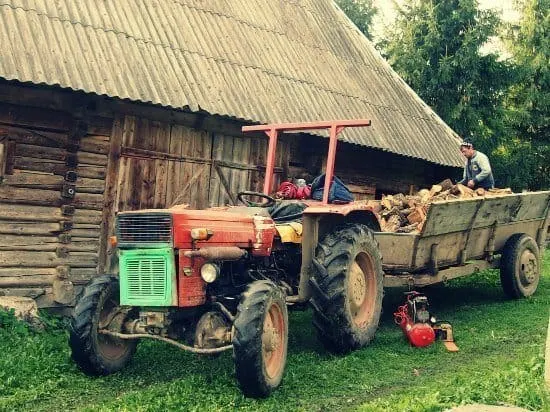 It's a cliché maybe, but that's how we feel, we love life and thrive on the contrasts of Everest in February, London in Summer, Thailand in Autumn and Romania in winter, it keeps life interesting and us thirsting for more adventures. We earn way less than back in the days of paying mortgage and utility bills but the value we get out of life is so much more. We've done it, we're loving it. We hope, that if it's what you want, you can get there too.
Now, hands up who thinks we're crazy for loving the cold.
Tell me in the comments.
If you'd like to experience life in our corner of the world, Breb, Romania, check out The Village Hotel or Casa din Vale ( we highly recommend both and spend a lot of time at both. Our friends run a little bar / restaurant- a terrace-at Casa Din Vale- great food ! ) You can step back in time too. Also take a look at our post on Christmas traditions in Romania, these things are special and surprising.
If you'd like to hire a car during your stay, use this car rental comparison tool to find the best deal!

We also suggest you take a look at this company to get a quote for all kinds of the more tricky adventure or extended travel insurance.

Try Stayz / VRBO for an alternative way to find rentals on homes/apartments/condos in any country!