This post may contain affiliate links.
I went to see my GP to talk travel vaccinations yesterday. I wish I hadn't!
I came away with a sinking feeling, convinced we're all going to be sick or even die, either from terrible tropical disease or from the toxic vaccinations themselves. I can also feel a big financial headache coming on, probably a migraine.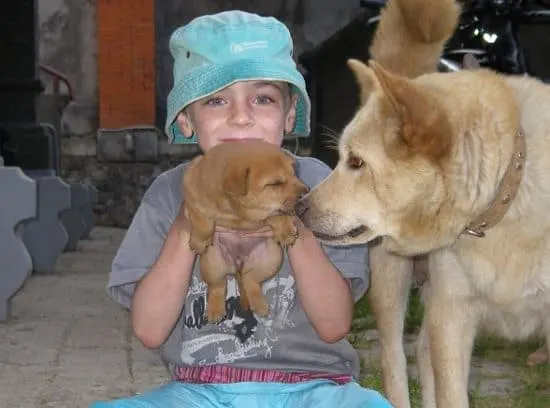 Nothing on this website is to be taken as medical advice, these posts simply document our thought processes and experiences, before travel, and during.
How Much Will All of the Travel Vaccinations Cost?
I was quoted $1000 /person for a full set of travel vaccinations, starting from scratch. EEEK!!!
That was for:
Rabies
Japanese Encephalitis
Hepatitis A
Hepatitis B
Typhoid
Cholera
Polio
ADT Diptheria and Tetanus.
The Japanese Encephalitis and Rabies Vaccinations were the big ones, both costing around $300. We didn't discuss Malaria Prophylaxis and Flu Vaccines.
How Many Travel Vaccinations are Really Necessary?
At the moment I just don't know. I'm putting in a lot of research and trying to make this big decision for me, my husband and my children, it's a lot of pressure.
The doctor doesn't want to offer me his own advice, he just wants to tell me the risks and let me make up my own mind. That's understandable I suppose, he could be held legally accountable.
At least he didn't put the hard sell on me as so many specialist travel clinics do.
There are plenty of websites to help you make that call, these are two I've looked at recently.
Check out the Hepatitis A Map.
The Thailand Malaria Map. All other destinations are also on the NHS website.
It's Cheaper to Get Travel Vaccinations in Thailand.
Medical care is much cheaper in Thailand and the standard is excellent. I know of many travelling families who opt to get their vaccinations in a clinic in Bangkok (allied to the dept of tropical medicine at the university and the tropical diseases hospital). The link takes you to their vaccination price list. ( I have no involvement with the clinic, this is not a sponsored post.)
We have opted to spend a few months in Malaysia before we head up to Bangkok, If I could rebook my tickets I would. I'm convinced that Malaysia is safe, but I've still got that niggling worry. What if I make the wrong call and my child gets sick, or worse?
So What am I Going to Do?
I don't know yet, I have no answers. I can tell you that I have never had a rabies vaccination, nor have I thought them necessary.
I have read of children having run-ins with monkeys and street dogs, so yes, I am concerned.
Realistically, if we are within reach of a hospital I see no need for rabies vaccines. You still need post-bite therapy, even with the vaccine.
We drilled it into the kids to stay away from animals on previous trips, they were really good with that, but a litter of puppies in Bali was too much to resist.
We live with Dengue Fever here in Queensland, so we're used to avoiding mosquito bites, we are very rarely bitten.
Presumably , if we can avoid Dengue carrying mosquitos, it shouldn't be hard to avoid malarial ones. See our tips for avoiding mosquitos here.
My son has had giardia and a strain of salmonella, they weren't too bad at all in either case, so we don't worry too much about most tropical illnesses.
The locals, in whatever country you visit, do not take antimalarials.
Typhoid and Cholera vaccinations aren't 100 % effective. I don't know if it's really worth getting them, I'm leaning towards typhoid.
Hepatitis A is not a serious illness in children, but is in adults, I'll probably get that.
We have not had any travel vaccinations for Thailand or Bali, nor did we take antimalarials. If we were trekking up on the Burmese border I would consider taking them. A doctor actually told us not to bother with shots for short holidays in either country, but extended travel is different.
I have gone without malaria prophylaxis for 3 months in India, we were fine, but will I take that risk with the kids? It's very, very, hard. If you have any suggestions or ideas, please drop them in the comments box below. Thank you!
Update on the Travel Vaccination Situation

We did get some vaccinations in Kuala Lumpur, tetanus and typhoid. In the end we never made it to the Bangkok Clinic. We have not taken any antimalarials, not even for India. In the UK I checked in with my GP, some of the above vaccinations were NOT RECOMMENDED by the NHS, even for India ( we were told at this GP practice). The only extra one I've had in the last 2 years of travel is a hepatitis booster because of my age. I'm not trying to sway your opinion, just put it out there that people make money out of these vaccinations and administering them, you should do your own research and do whatever you need to do to feel happy and safe.

Update 2018: These are very tough choices to make and I'm sorry I can't be more help. In 6 years on the road, none of us has had anything very major, if that helps. We eventually did get the rabies shots, in 2018 and a whole bunch of boosters at that time too.
If you'd like to hire a car during your stay, use this car rental comparison tool to find the best deal!

We also suggest you take a look at this company to get a quote for all kinds of the more tricky adventure or extended travel insurance.

Try Stayz / VRBO for an alternative way to find rentals on homes/apartments/condos in any country!