This post may contain affiliate links.
This is for anyone out there, like me, who is stressing about travel vaccinations. The crazy cost of them in Australia and wondering what it's like to get them in Malaysia or Kuala Lumpur specifically. If that's not you, don't worry, you can go and read something else like our guide to Kuala Lumpur with kids. We got a whole bunch of travel shots at a private clinic in KL. This post tells you a little about that experience.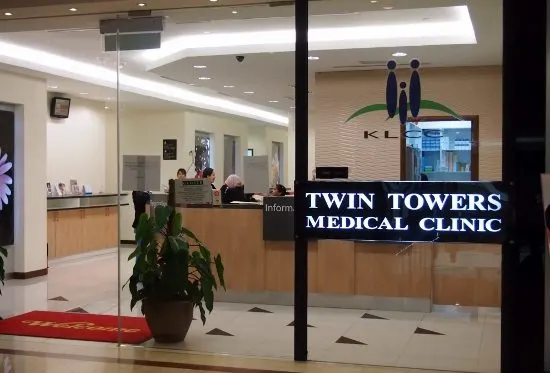 Before we left Australia I had a painful appointment with my GP. No needles, just a big financial headache. According to him we should consider every vaccination in the book and it was going to cost us an arm and a leg, each. I went away and wrote a post, The Travel Vaccination Drama, and had a good think about it. I decided we'd get a few travel vaccinations in Bangkok, where it's a lot cheaper.
Plans change all the time. Three months into our trip we still haven't been to the Bangkok Travel Clinic. We didn't spend long in Bangkok at all, accommodation prices drove us away and we headed to lovely Kanchanaburi instead.
We did have some time on our hands in Kuala Lumpur, Malaysia, so I checked out a clinic there.
Travel Vaccinations in Kuala Lumpur Were Super Easy!
I spotted a clinic in the huge, spangly KLCC shopping mall, it's the one under The Petronas Towers. I shot them an email about travel vaccinations and appointments. No appointment necessary, just turn up.
So we did, twice. I got myself a tetanus vaccination, I hadn't had one in years, and all three of us got typhoid vaccinations, I've heard typhoid isn't fun.
The Twin Towers Medical Clinic was the most modern, super efficient, clean and generally awesome medical facility I have ever been to, anywhere in the world. They're not paying me to say that.
We filled in a form at reception requesting the travel vaccinations we needed, took a ticket and waited for our number to be called. Within minutes we saw the lovely lady doctor and the job was done. Take another ticket, wait for the invoice to be ready, pay and go.
We didn't get rabies vaccinations at this point. Our decision to get rabies shots came later when we decided they were worth getting for more remote and challenging destinations. We got those in London where we found that a private clinic was actually cheaper than the NHS. The more "exotic" vaccinations aren't normally free in the Uk but some are.
Were Travel Vaccinations Cheaper in Kuala Lumpur?
It was cheaper than Australia. It's hard to say based on only 2 vaccinations, but these are the figures I have. Please note that these costs were from quite a few years ago and prices have probably changed.
Typhoid Vaccination in Australia $36.50 ( cost of vaccination only from QLD pathology, your doctor will probably charge you extra for sticking the needle in)
Typhoid Vaccination in Malaysia $25 AU (they did charge me a 20 ringgit consultation fee, $6 AU but that was for 3 of us, not each, later in Vietnam, they asked for this fee per person))
Typhoid Vaccination at Bangkok Travel Clinic $10 AU (charges $6 according to their website, checked today)
I don't have the exact price for a tetanus vaccination in Australia, in Kuala Lumpur it was $25 AU. A friend told me she paid $65 recently, but that's 2nd hand information, prices vary along with how much your GP thinks he should be paid.
That's all I wanted to say really, how great the clinic was and how incredibly easy getting travel vaccinations in Kuala Lumpur turned out to be. Happy travels! I'm never going to give medical advice, just explain how we managed to figure out which vaccinations we thought we needed, and where. I'm happy to report that none of us ever caught anything too nasty, in fact, we're pretty healthy travellers.
Back to our main Malaysia Travel Blog page for a full run down on travel tips and destinations in Malaysia.
If you'd like to hire a car during your stay, use this car rental comparison tool to find the best deal!

We also suggest you take a look at this company to get a quote for all kinds of the more tricky adventure or extended travel insurance.

Try Stayz / VRBO for an alternative way to find rentals on homes/apartments/condos in any country!