This post may contain affiliate links.
Kuala Lumpur isn't perfect. We've had a great time, seen some cool and interesting things, enjoyed excellent cheap and free public transport, eaten some fantastic Indian food and stayed in top-notch accommodation, but all cities have their drawbacks. Kuala Lumpur has some not-so-nice bits, too. This post is about the negatives of Kuala Lumpur that we noticed. We like KL a lot and have visited maybe a dozen times. We love KL, but just be aware of the following four things if you are planning a visit.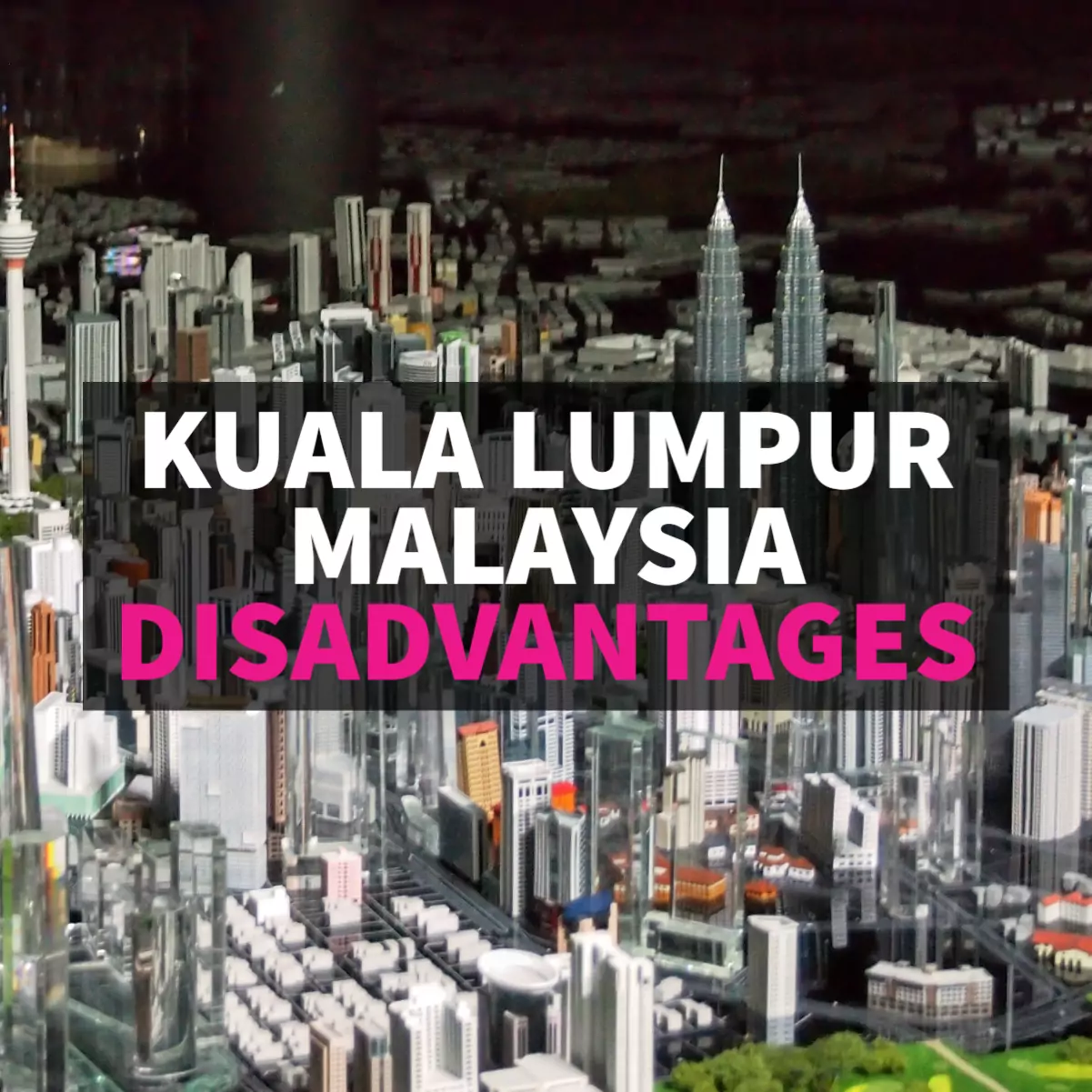 Don't be put off, read all our posts about how great Kuala Lumpur is, too! All the links in this post open in a new tab so you can open them and not lose your place.
Kuala Lumpur Malaysia
A few photos of Kuala Lumpur, to let you see a little of what Kuala Lumpur is like, it is both ancient and modern, diverse and multicultural.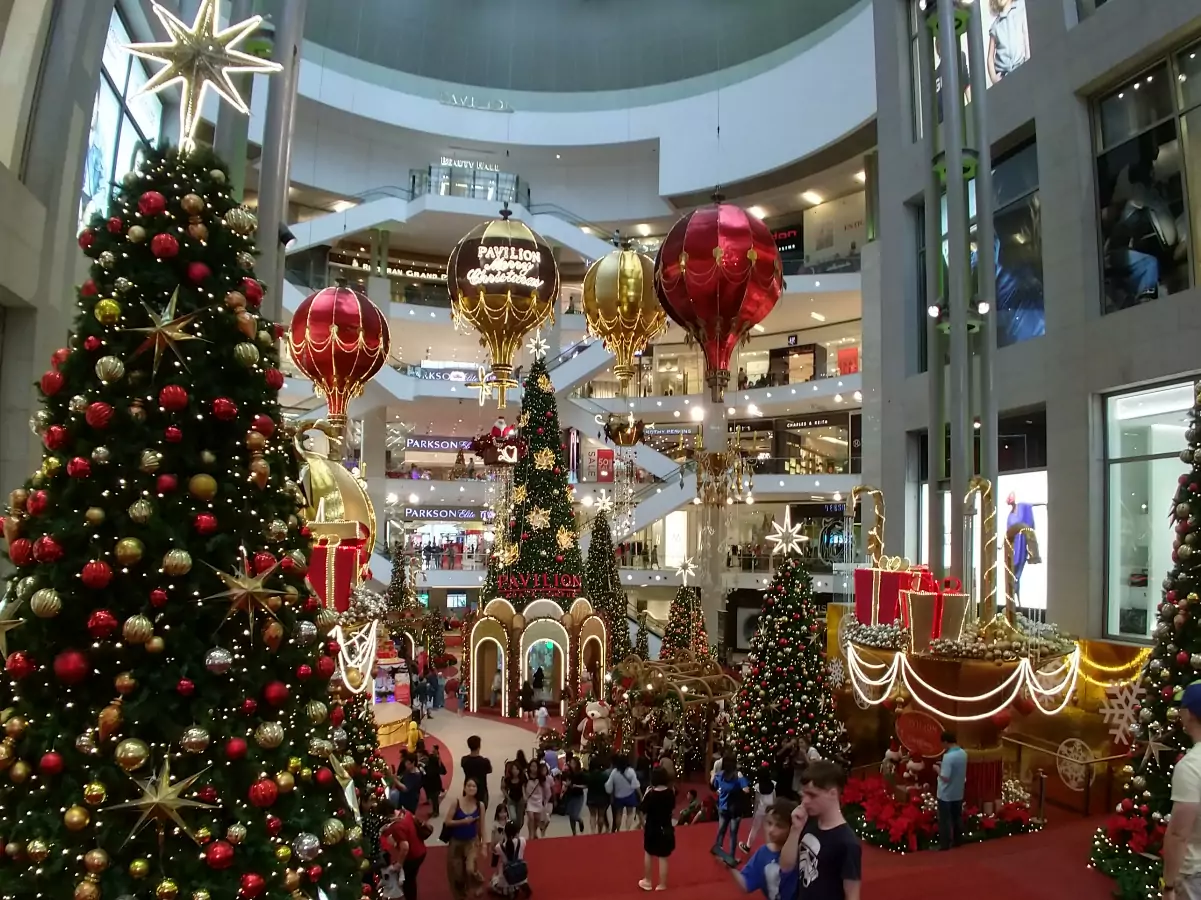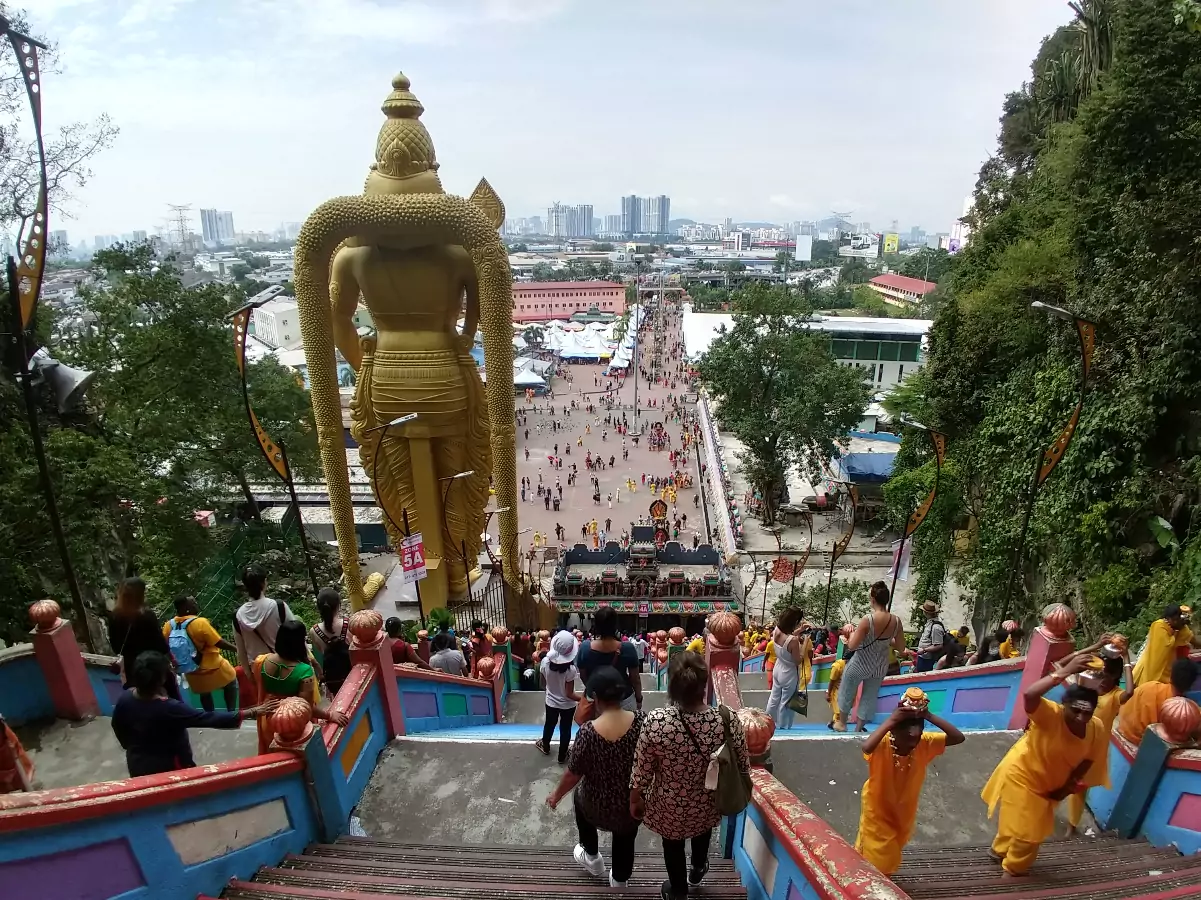 What is Kuala Lumpur Like?
Kuala Lumpur, in parts, is a modern sparkling city, with similarities to Singapore, Sydney, London or even Dubai. In central Kuala Lumpur everything is fresh and new, with incredible shopping, air conditioned covered walkways and beautiful parks and gardens.
But Kuala Lumpur is also very diverse reflecting the people who have lived here over the years and the origins of the people who call Kuala Lumpur home today.
You'll find ancient Hindu and Chinese temples alongside modern mosques. Chinatown and Little India are a feature in most cities in Malaysia and you'll find authentic food from both countries.
There's good public transport in KL including a metro train (monorail) system, free buses and shuttles, plus traffic, lots of traffic! I wouldn't want to drive in KL but driving around the rest of Malaysia is easy, the roads are good. We're hired cars from Kuala Lumpur's airports and road-tripped around Malaysia with no difficulties.
KL Disadvantages
Kuala Lumpur is incredibly hot, year round, so if you struggle with tropical or equatorial heat, this maybe isn't the place for you. But beyond the heat and seasonal rain, we experienced, or were warned about, the following disadvantages or negatives of living in Kuala Lumpur, or visiting as a tourist.
I must just say again that Kuala Lumpur is one of our favourite cities in the world to visit, but I don't think I'd want to live here as an expat. The shopping is great, there's plenty to see and do and the transport links are just incredible to all of Asia, so we're in KL often, it feels like home. But it's not a city I've ever thought "Yes, I'd like to live here."
I'll also warn you that budget accommodation in KL is often below the standard you'd expect in other parts of Southeast Asia, so it's maybe better to spend a bit more for a better hotel or hostel.
1.Air Pollution.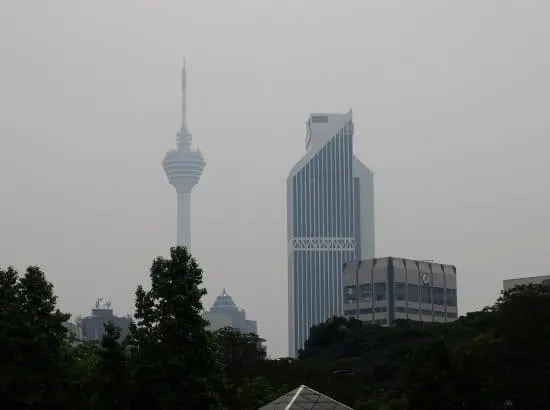 Some days Kuala Lumpur looks like this. The air quality can be so bad it's actually hazardous.
That's not low cloud, or haze, or whatever you want to call it, it's air pollution at about 1pm on a sunny day.
They say most of it comes over from Sumatra, a result of all the burning off going on there. On our drive into KL from the airport we saw multiple vegetation fires out of town in the oil palm growing areas, so at least some of it is local.
The black smoke belching from the older buses and trucks in town must be a contributing factor, too, it's really noticeable.
The air pollution isn't always this bad, the first week we were here we had rain every afternoon and that did a good job of clearing the air. It's also seasonal.
I would suggest that if you any respiratory issues you check an air pollution website before you come, find an air-conditioned hostel or hotel and avoid venturing outside in peak hours.
2. KL Traffic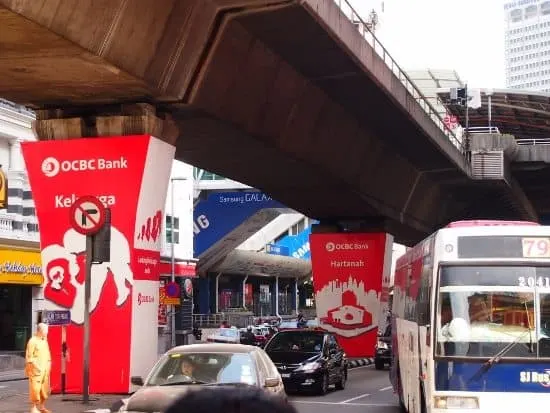 The traffic in Kuala Lumpur is crazy! The noise of engines and beeping, the smoke, the heat of exhaust fumes, all conspire to make walking near busy roads quite unpleasant.
Crossing the road takes practice, you have to weave your way between almost stationary vehicles. If in doubt, find a local and stick to them like glue.
It's much worse at peak hours, but the traffic is pretty full-on all day.
The many, many scooter drivers have an interesting habit of overtaking traffic jams on the pavement. So don't think you're completely safe there, either!
I just hold on very tight to the kids, we've been fine and we've had a good laugh about some of our road crossing adventures, but you have to be very careful.
It was so bad once, trying to cross a main road heading to the Colonial District at peak hour, that we gave up and went somewhere else instead.
I should mention that Bukit Bintang and KLCC have a fantastic network of raised pedestrian footpaths, some with air-con, that make walking around the city centre very quick and easy.
3. Crime and Safety in Kuala Lumpur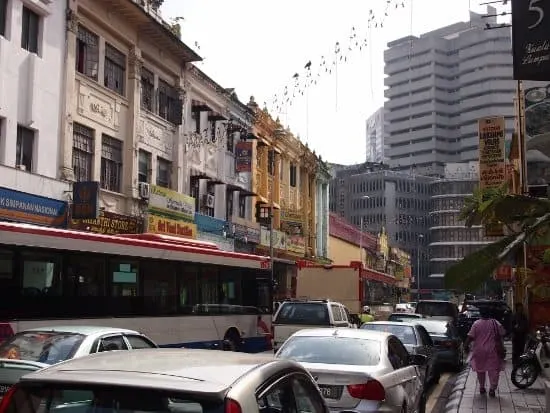 We were warned in conversations with three separate ladies to watch out for our bags and cameras while we are walking around some areas.
We've not had any problems in KL ever and we haven't seen any crime, we've experienced great kindness and honesty in Kuala Lumpur, but if the locals are warning you, it's best to take it seriously.
One lady told us not to go out after dark.
I think, so long as there are plenty of people about, you'd be fine. I'm not sure if these three ladies were referring to pickpockets or snatch-and-run thieves.
Just be aware, keep your wits about you and maybe invest in some anti-theft gear.
We did have a pickpocket theft in Penang, on a bus, but never in KL. We also had a theft from a hostel in Malacca.
4. Kuala Lumpur's Uneven, Broken Pavements and Drains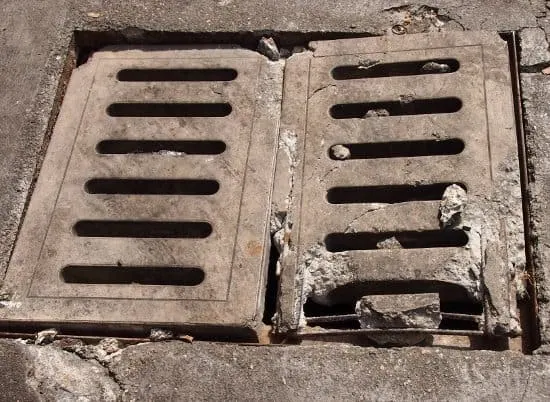 This isn't really a big problem for us, I'm just including it to warn people with mobility issues, with babies in strollers or those thinking of bringing suitcases on wheels. Don't!
Central Kuala Lumpur and Bukit Bintang are fine, but in this area the pavements are terrible, although there seems to be a fair bit of repair work going on.
Again, I'm holding on tight to the kids if we are around broken drain covers. There are some very bad smells around drains and rivers too sometimes, including around Masjid Jamek and the River of Light. This area has also been known to flood right into local houses.
My main message here is don't be put off, at all, Kuala Lumpur is a brilliant city to visit, you should come, I just want to tell it like it is. I always will, that's a promise. I've written five or six aren't-we-having-a-lovely-time posts. I thought it was time to keep it real, let people know before they come. Now I'm going back to things to do in Kuala Lumpur with kids. This city is awesome for families if you keep some of the points and hazards above in mind. Be certain to find out about the Thaipusam festival in KL and at Batu Caves, that's one not to miss. Or you can read about how awesome the Indian food is in KL, most cuisines are available, including Western fast-food chains.
If you'd like to hire a car during your stay, use this car rental comparison tool to find the best deal!

We also suggest you take a look at this company to get a quote for all kinds of the more tricky adventure or extended travel insurance.

Try Stayz / VRBO for an alternative way to find rentals on homes/apartments/condos in any country!