This post may contain affiliate links.
There is a very good selection of places to stay in Penang with family to suit every budget, there are some very nice hotels, particularly resort hotels on the beach at Batu Ferringhi, plus other family-friendly hotels in and near Georgetown, and in other spots popular with travellers and holidaymakers in Penang. You will also find good food and plenty to see and do on Penang, making this island (part of Penang is also on the mainland, connected by a road bridge) s a popular vacation or holiday destination for Malaysian and international family travel.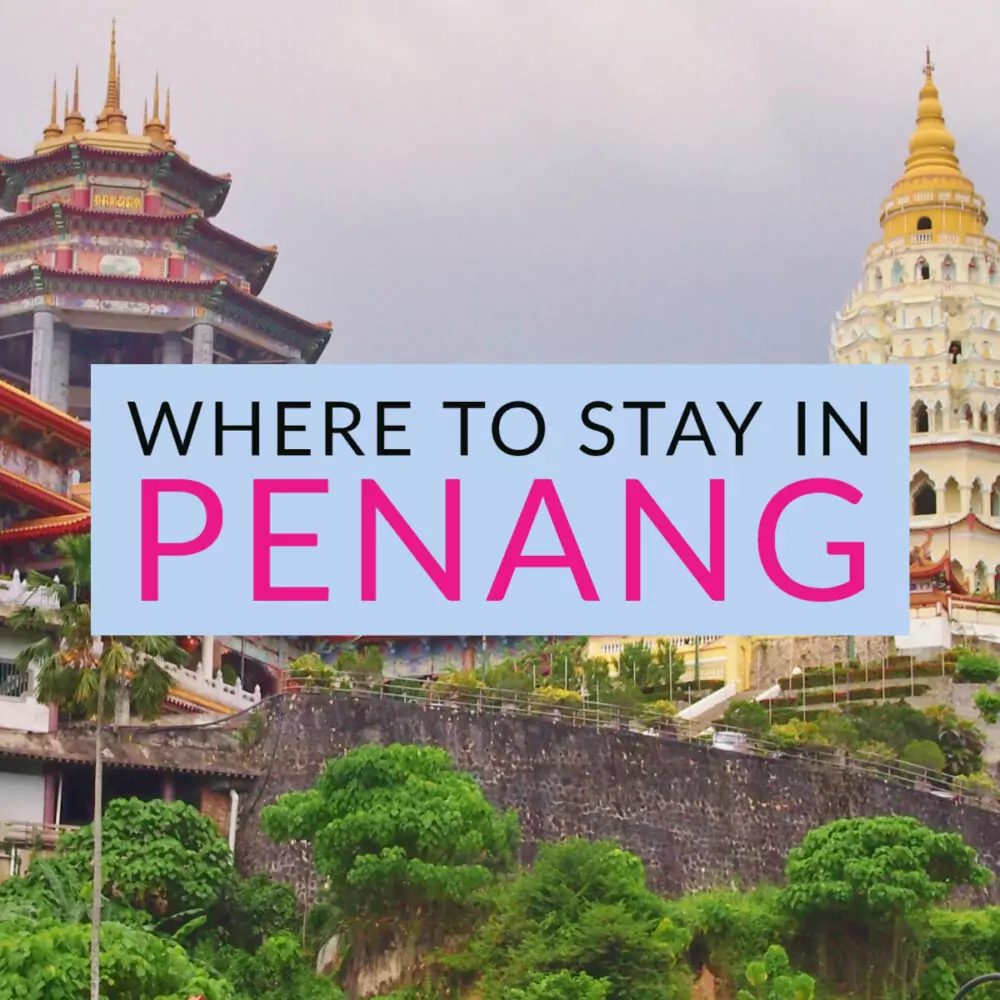 Where To Stay in Penang
We list many of Penang's child-friendly hotels and apartments below. We also give you some tips and ideas on visiting Penang as a family, and getting around Penang. Penang is a popular vacation or holiday destination in Malaysia and so has plenty of fun things to do for tourists as well as history lovers. Penang Island also has many cultural attractions.
Best Parts of Penang to Stay
Culture lovers will most likely stay in Georgetown Penang, and beach lovers in Batu Ferringhi. Most recently we took the ferry to Penang from Langkawi, but Penang can also be reached by road so you should include it on your Malaysia road trip. It's very easy to drive to Penang, just pick up a rental car at Kuala Lumpur airport, or even fly direct to Penang airport and hire a car for your stay. The best tool for finding car-hire deals that we've found is this one, Discover Cars. (Link opens in a new tab so you won't lose your place.)
Penang is a state in the north of Malaysia comprising Penang Island and a portion of the mainland. The two are connected by a road bridge and here is also an airport in the south of Penang, plus a ferry port.
When tourists, travellers, or holidaymakers talk of visiting Penang, they're usually staying on Penang island. Either in a beach resort town or in Penang's historic state capital, Georgetown.
Georgetown is famous for street art, colourful trishaws, good food and historic buildings. Fort Cornwallis is also in Georgetown, near the ferry port. For people not looking for a beach holiday, Georgetown is the best place to stay with plenty to see and do. You can stay in a converted shophouse, or in a grand historic building with historic or colonial charm. If you're looking for a beach holiday then Batu Ferringhi is a popular choice.
Batu Ferringhi is in the north of the island near Penang National Park. Georgetown is closer to Kek Lok Si temple and The Snake Temple, also the airport, and road bridge and ferry port, are closer to Georgetown.
You'll find a good selection of modern hotels, often with pools and good facilities along the beaches in Penang, plus plenty of budget places to stay.
Penang is a great place to stay in Malaysia, but we also really like Kuching Sarawak, and Ipoh Malaysia, and of course, busy Kuala Lumpur if you'd like to explore more of Malaysia and really get a feel for stayiing in this Southeast Asian country.
Vacation Rentals in Penang for Families
Many families like to book a house, home, apartment or condo on Penang and there are plenty of these to choose from at most budget points. For all rentals in Georgetown, go here. For all rentals in Batu Ferringhi (north of Georgetown, the north of Penang Island) go here. Those two links will also give you a map of available apartments.
Those links are to Stayz/VRBO, which is a good company to use for rentals like this in Asia. Airbnb apartments also exist on Penang.
This family rental is probably the most affordable 2 bedroom 2 bathroom apartment rental on Batu Ferringhi beach. But for a cheaper (much) option, check this one out. It's set back from the beach but has 2 bedrooms with pool. For a longer stay these places are an affordable option.
If you rent a home in Penang, it's common for kitchens to be fairly basic, but should be adequate for self catering. Washing machines and driers are usually included, but do check. There is a good bus service on Penang, so if you don't hire a car, you should still be able to see the sights, or, of course you could book a tour or take a taxi.
Best Places to Stay in Penang, Family and Kid-Friendly Hotels
If you're looking for a hotel in Penang for a special family trip or vacation, look for a resort hotel with a pool. You will most likely want to cool off in Penang. Either Batu Ferringhi or Georgetown are good places to stay with good hotel. Ideally, split your time in Penang between these two places, staying a while in each.
We can recommend the Hard Rock Hotel at Batu Ferringhi, (photo above) my family loved the water play facilities at this Penang hotel, right on the beach. The location is perfect for reaching many of Penang's attractions. This Batu Ferrighi hotel is fairly expensive, but we can also share some cheaper options. Check out the Hard Rock on Agoda, Agoda are the Asia specialists and often find the best deals.
The kids' suites can be sensational, with mum and dad and the kids having private sleeping areas and a whole bunch of child-friendly special features. Your child may feel like a rock star!
The Bayview Beach Resort (above) is our top pick for a family resort holiday in Penang. Unlike most other Penang hotels, this one has family rooms with a double bed plus two singles, this seems hard to find in Malaysia. They also have an indoor play area and a kids' pool. Kids' club and babysitting are available, right on the beach in Batu Feringgi. Check out the Bayview on Booking.com here, and on Agoda here. Prices are very reasonable for a family vacation beach resort hotel.
The Eastern and Oriental Hotel. George Town A glorious old white building and likely the most expensive hotel on our list of Penang hotels. It's right in UNESCO listed George Town. The rooms are stunning, very colonial, and the genteel pool faces the ocean. I'm staying here next time! This hotel offers suites which can accommodate families with extra beds, why not stay in style? This is your Agoda link.
Shangri-La's Rasa Sayang Resort & Spa Batu Ferringhi A good beach-facing luxury resort hotel. More expensive than the Hard Rock and Parkroyal. Has beautiful pools and gardens but does not have family rooms although they do offer babysitting. You'd need to book 2 rooms for a family..
Golden Sands Resort by Shangri-La. Batu Ferringhi A cheaper resort hotel facing the ocean in Batu Ferringhi, has a nice mini-waterpark for kids but no family rooms, instead you can book adjoining rooms. There are kids play facilities.
Holiday Inn Resort Penang. Batu Ferringhi. Seems to be closed now, but Holiday Inn are usually a good choice and offer kids' clubs and family rooms.
Cheong Fatt Tze – The Blue Mansion Stunning old mansion building with a fantastic George Town location, not massively expensive, but not "budget. This hotel offers a "two bedroom townhouse" that would suit a family group.
Museum Hotel, George Town (good value) Take a look on Agoda here.
Hard Rock Hotel Penang. Batu Ferringhi. The Hard Rock Hotels are pretty good value and if I was heading to Batu Ferringhi on vacation, I'd stay here. We always enjoy these hotels and the water park and kids' play facilities were great for our children and young teens.
Parkroyal Penang Resort, Malaysia. Another Batu Ferringhi resort with a nice pool facing the beach. Same sort of prices as the Hard Rock Hotel. Again, no real family rooms, but children can be accommodated in doubles and twin rooms. Excellent kids' play facilities on-site.
Where To Stay in Penang – Budget Stays For Families
Batu Ferringhi is quite expensive, there really isn't a whole lot on offer at the backpacker end in this beach resort town. Take a look at The Summer House on Booking.com, (or on Agoda here) this can accommodate a large family at a reasonable price near the beach. Or a 2 bedroom condo can be very affordable for apartment living. Take a look here, a great option for longer-term travel.
George Town is more interesting and has more food options, and has some lovely places to stay, often in converted vintage shophouses.
If you've stayed in these old buildings before you'll know that the wooden floors and thin walls can make them noisy, but they have a lot of charm.
Islander Lodge Guesthouse. Great Reviews, Has Rooms for 4. From under $50/night. We've stayed here and it was nice, but it's not in the same league as the hotels above. It feels like a hostel, with typical hostel basic breakfast. This is areat location for foodies too with Little India very near and a famous Chinese restaurant almost next door. It's here on Agoda.
Activities in Penang with Family
We've spent considerable time in Penang as a family, so here are a bunch of activities and things to see and do on Penang for families that are fun, interesting, enjoyable, or family-friendly.
Most of Penang's attractions are great for families. They are fine for adults and couples too.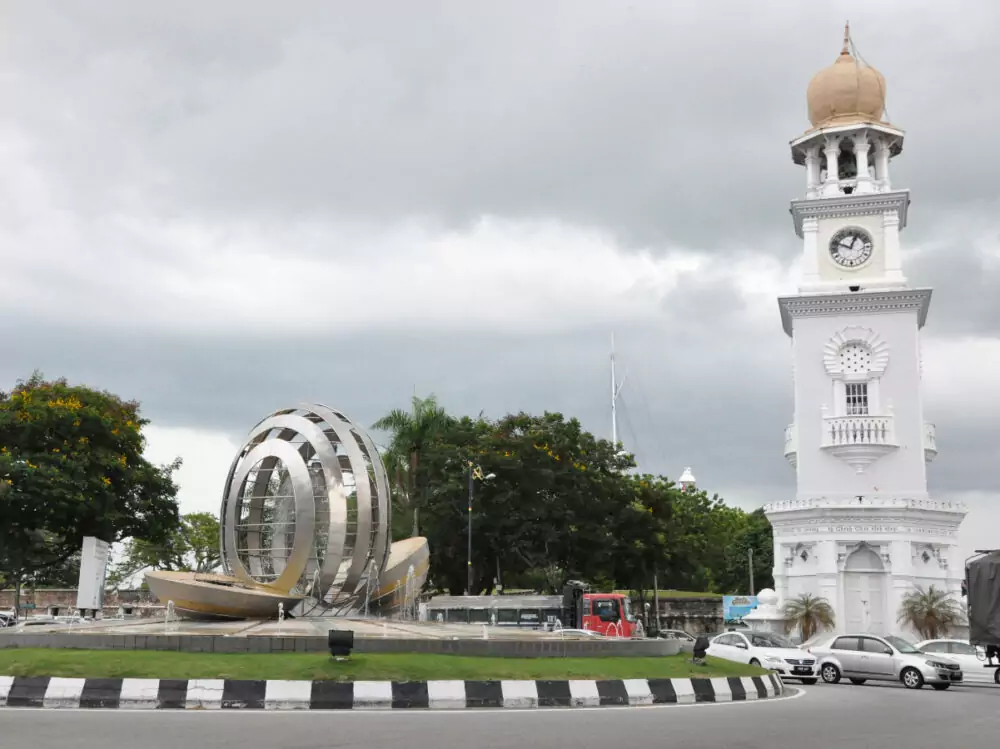 We go into more detail on these tourist destinations in Penang in another post (here), but here's a list of the major things to do in Penang and places and attractions to see. The 6 activities in our widget below are some of the most popular in Penang Island.
Tour The Tropical Spice Garden (north)
Explore Fort Cornwallis (Georgetown) A star-shaped fort from the days of the British East India Company, our full post on this Penang attraction is available if you click the link.
Visit Kek Lok Si Temple (outside Georgetown)
See the reptiles at The Snake Temple (south Penang)
Hire a Trishaw and Driver (Georgetown)
Enjoy Batu Ferringhi Beach (North)
Eat and shop at Batu Ferringhi Night Market
Check out the street art in Georgetown
Take tea at Suffolk House
Enjoy Khoo Khogsi
Penang Peranakan Museum
Taste teas at a tea shop
Enjoy Nasi Kandar
Eat Indian Food in Little India
Tanjung Bungah Floating Mosque
Visit Butterworth by ferry boat
Shop at one of Penang's huge malls
Take the Funicular Railway up Penang Hill
Penang 3D Trick Art Museum
Explore Penang National Park
Eat at Chulia Street Night Market
Parasailing, Jet Skiing, Parascending and more at Batu Ferringhi
Penang State Museum and Art Gallery
Visit the Butterfly Farm
Water Park at The Hard Rock Hotel Batu Ferringhi
Indoor Play and Slides at Batu Ferringhi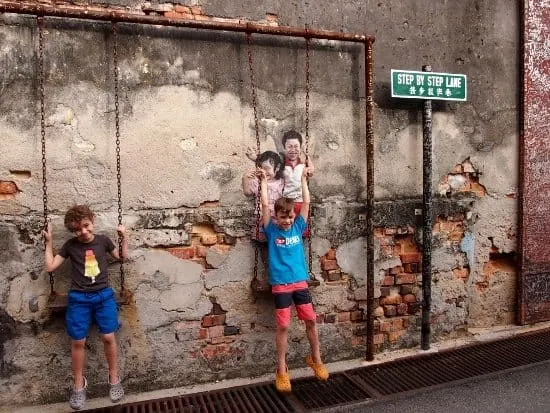 Book a Tour of Penang with a Family?
To see everything Penang has to offer quickly and easily, it's possible to book a tour. Tours on offer include full days, day trips, half days and short tours, most are suitable for families.
You can take a private tour, a food tour or be part of a group. You can check out and book any of the tours available on Penang here. However, we really do recommend hiring a car to self-drive around Penang. Use this car hire comparison tool.
Don't forget to try the amazing food on offer too, from hawker stalls to upmarket restaurants. The hawker foodcourt at Batu Ferringhi is a great place for families on a budget to eat if staying nearby. In Georgetown there are any number of food options.
Penang with Family – Guide Book
Don't forget your guide book, Lonely Planet Penang, Kuala Lumpur, and Melaka
There are plenty of taxis and Uber or Grab cars on the island and in Georgetown, don't miss the famous trishaws! You might also consider hiring a car if you really want to explore the island.
Finding Family Rooms and Accommodation in Penang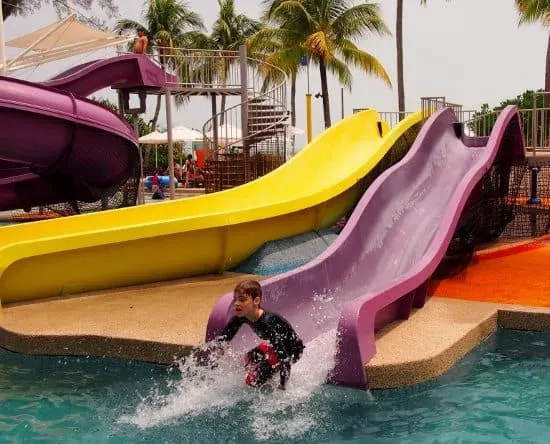 Travelling as a family, it's easier (and these days, the most popular way to travel) to book hotels in advance rather than travelling on-the fly. We would certainly recommend booking online for Penang as we didn't find it a very easy place to find accommodation on foot.
You will find all styles of accommodation, at all price points, from typical backpacker hostels to luxury 5-star hotels. We recommend you use Stayz/VRBO, Agoda, or Booking dot com to book a place to stay on Penang with family. The links on this page will take you to our family accommodation recommendations for Penang Malaysia.
If you'd like to hire a car during your stay, use this car rental comparison tool to find the best deal!

We also suggest you take a look at this company to get a quote for all kinds of the more tricky adventure or extended travel insurance.

Try Stayz / VRBO for an alternative way to find rentals on homes/apartments/condos in any country!