Last Updated 11/05/2022.
Malaysia is a fantastic destination for families boasting beaches, culture, wildlife, great food, and plenty of child-friendly attractions. It's not the cheapest place in the world, but being in South East Asia, prices for family travel and vacations are moderate. There are 2 parts to Malaysia, Peninsular Malaysia and East Malaysia (Malaysian Borneo) and the two parts offer different types of trips. Malaysia is one of the most multi-ethnic and multicultural countries on the planet, making a visit to Malaysia with kids a fascinating and educational experience for adults and children.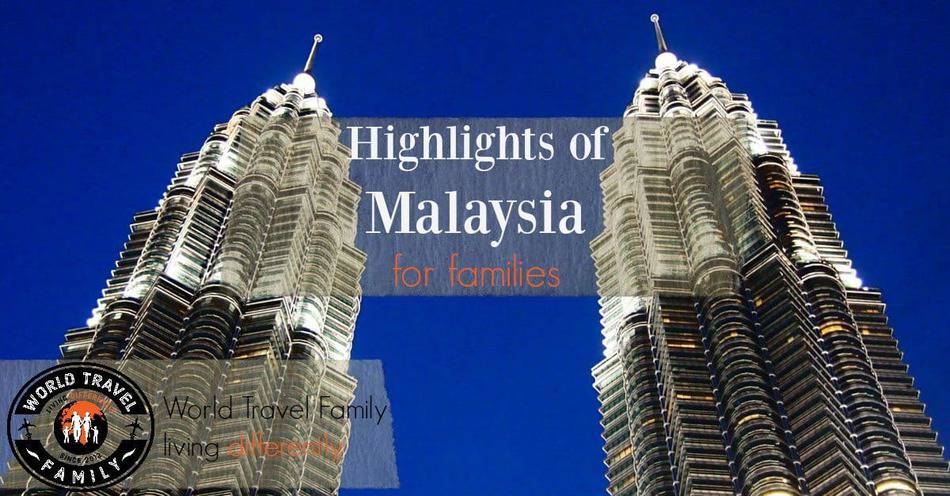 Malaysia with Kids
Beaches in Malaysia With Kids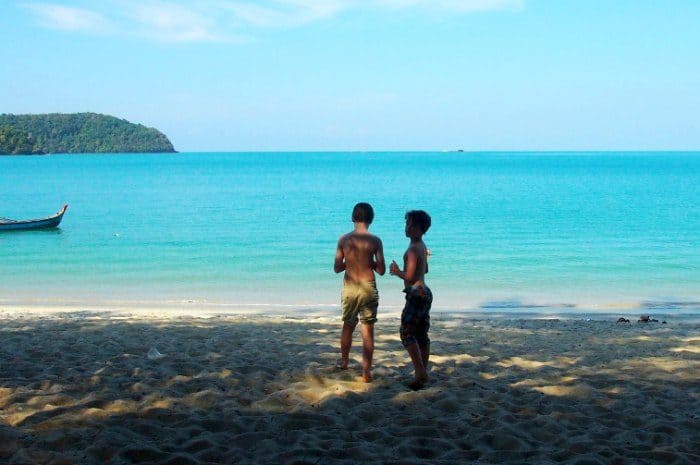 Malaysia's best beaches lie on both sides of the country and can rival the better know Thai destinations further north. Being less known they are less busy and touristy, perfect for a quiet holiday.
Avoid the east coast between the monsoon season of November to March. Perhentian Islands on the east coast are my pick for their beauty and scuba diving.
A more budget destination, it is popular with people getting their dive certification.
Redang is the most famous of the eastern islands and is known for its turtle sightings. Few locals live here so it is quiet and peaceful yet only a quick 45-minute flight from KL.
Langkawi is the most famous of Malaysia's beach destinations and as such, quite developed. That said, it has plenty to do with a range of both food and accommodation for families and children.
Pangkor island is only a short drive from KL so perfect for a weekend away. The island isn't rated as highly as others further north but being close to KL is an advantage if you're time short.
Malaysian Borneo is another area altogether, also with beautiful beaches. Turtle Beach and Golden Beach are the two top picks, turtles are regular visitors, as the name suggests.
Sipidan is the top-rated dive spot in Malaysia with a massive variety of sea life to spot. Borneo is better suited to diving than either snorkeling or sunbathing so if it isn't your thing then the other islands would be better.
Malacca With Kids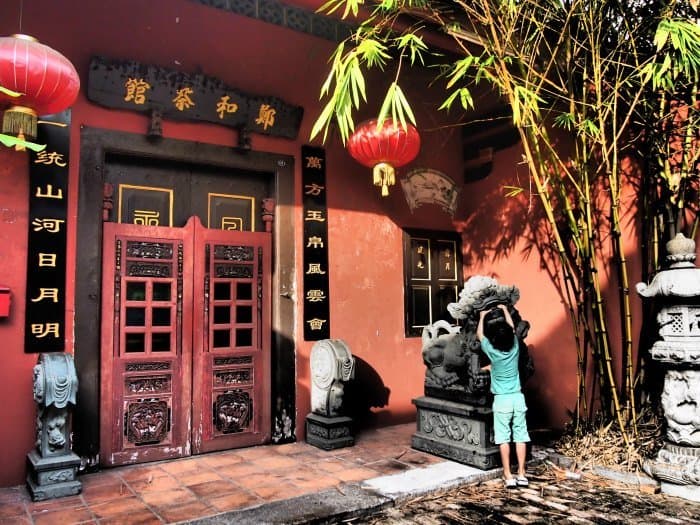 You can't visit Malacca without visiting the famous Jonker Street. This whole area of old Malacca is a great place to stay and explore over a few days.
The night markets here are a wonderful mix of food and handicrafts to buy and eat and the roads close to traffic making them safer for children and strollers. There is a birds' nest soup house that houses the birds and processes the nests on-site, it's a great little attraction for kids.
China town is another area near Jonker street that is full of history. Worth having a wander around and sampling some of the delicious food.
Red square at the end of Jonker street is steeped in history and is where the Dutch, Portuguese, and British all came over the course of hundreds of years.
The Shore Oceanarium is great for the kids. You can handle rays here and it makes a change from busy Jonker street. Being indoors, it's a great way to beat the heat during the day.
If you want a view of the surrounding area then a walk up to the top to see St Paul's hill and the church isn't to be missed. Going inside the now derelict ruins and walking amongst the gravestones you get a sense of how Malacca was when the colonial powers first came.
Getting buggies up here isn't easy and best avoided but if kids are happy walking up they will love it.
Penang with Kids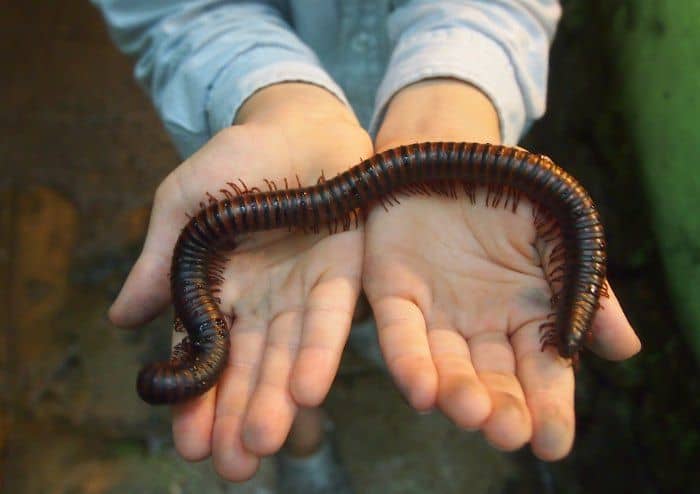 Penang is an island and part of mainland Peninsular Malaysia to the north of Kuala Lumpur. The two portions are joined by a road bridge.
Penang has long been a popular family holiday destination with historic Georgetown and the beach resorts of Batu Ferringhi being popular places to stay.
The island also has a host of tourist attractions along with cultural and historic sites. My kids particularly loved the bug and butterfly park and the snake temple.
Kuala Lumpur with Kids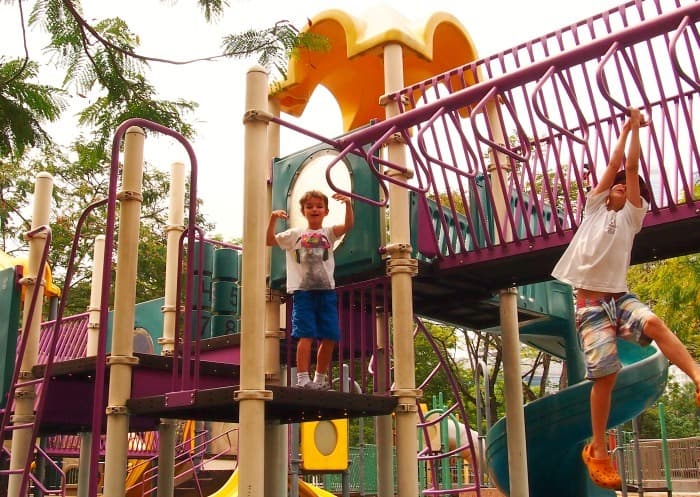 If your flight offers you the chance of a Kuala Lumpur stopover, grab it, there is plenty here to see for families.
Explore slick modern malls and marvel at the magnificent Petronas Towers. Take the kids along to the nightly light and water show at their base and while away a few hours at the huge playground and kids water park, free for all and just steps away.
Right here you will also find the Petrosains Museum and Kuala Lumpur Aquarium.
KL also has ancient architecture and diverse cultures to explore. You can visit a huge modern mosque, a Hindu Temple and a Chinese Shrine in one afternoon.
Go indoor climbing, visit a museum, or maybe the bird and butterfly parks. The Kuala Lumpur Botanic gardens is one not to miss too. There is even a zoo.
KL is super-easy to get around with trains, subways, monorails, even some free buses and shuttles. The two airports serve KL well and AirAsia makes arrival easy enough.
In the heart of the city, you can find a lush tropical reserve filled with towering vegetation, monkeys, and raised walkways. If your kids have never seen a jungle, this is a great place to start.
Don't forget to sample local food offerings, authentic Indian in Little Indian, and good Chinese in China Town. For more on Kuala Lumpur check out our full post on Kuala Lumpur with kids as well as the posts below.
Malaysian Food and Cooking With Kids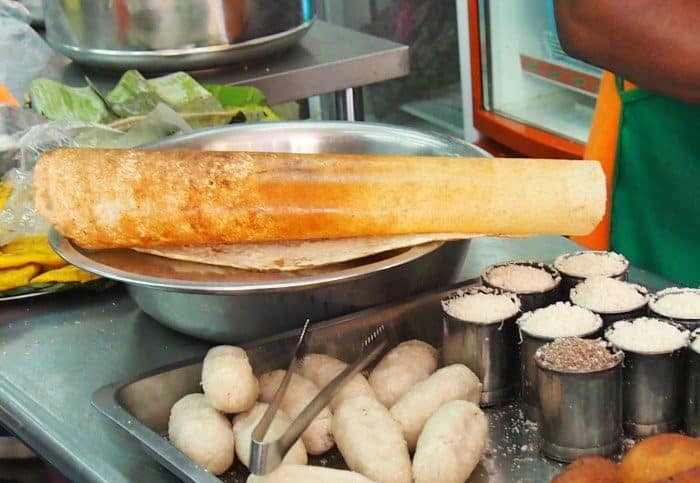 Be sure to sample Indian, Chinese, and Nonya cuisines while in Kuala Lumpur. Food tours are popular and available in most towns and cities.
Malaysian food generally isn't too heavy on the chilies so you should be able to feed your family with relative ease. That said, if you or the kids have never had anything other than western food, you may struggle with spices.
Look out for delicious street foods and stalls selling tropical fruits and smoothies. Malaysia also has some delicious sweet baked goods, such as the pineapple pies above. Make sure you try famous Malaysian specialities such as:
Nasi Lemak
Mee Goreng
Roti Canai
Laksa
If you're travelling Malaysia with kids they'll love sweet treats, look out for the green pandanus, coconut and palm sugar pancakes, my kids' favourite!
Malay Borneo With Kids
Malay Borneo is a wildlife lover's paradise. Here you can visit with orangutans, proboscis monkeys, and giant Rafflesia flowers.
We have a full post on Sarawak, Malaysia here, including a jungle trek and longhouse stay. We did it with older kids, but yes, certainly, if you like an adventure, you could do this with younger kids.
Kuching is a lovely city in Sarawak and there are plenty of things to do in Kuching that would suit families with kids, teens, and tweens.
We've also visited Sabah, Borneo, sadly this trip was a disaster and we didn't enjoy Sabah at all. Maybe it was bad luck, but I'd never go again.
Malaysia with Kids – Family Fun and Theme Parks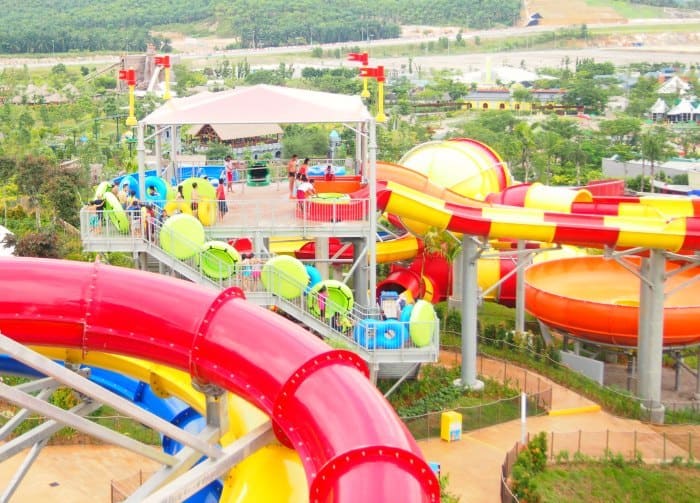 One of the world's best theme parks for children is to be found in Malaysia. Legoland Malaysia is in the south of Peninsular Malaysia, near the Singapore border and Johor Baru. The associated water park is right next door. See our posts on:
The Lost World of Tambun, just outside Ipoh Malaysia, is another must-visit Malaysian attraction with kids. KL also has its own waterpark and entertainment complex, Sunway Lagoon.
We've visited all three water parks and I'd say Legoland was best for younger kids.
Family Friendly Hotels and Accommodation in Malaysia
Finding family accommodation in Malaysia is fairly easy and prices are moderate. You will find good hotels, beach resorts, simple guesthouses, and hostels, and all are suitable for families visiting Malaysia with kids.
For family backpackers, Malaysia is a country that we would recommend you book hotels in advance. There isn't the strong backpacker set-up of other parts of Southeast Asia.
We prefer Agoda for Asian destinations as they are local specialists.
Airbnb is also an option in Malaysia, working best for apartments, longer stays, and unusual housing options, but we have also used it for hotels and guest houses in Malaysia. It's good for apartment rentals in Kuala Lumpur but the cleaning fees can be steep and the booking process inconvenient.
Generally we prefer to book a hotel, hostel, or guest house via one of the big online booking sites in Malaysia.
More Information on Holidays in Malaysia With Kids
We put together this video playlist for you featuring some of the best family holiday destinations in Malaysia. Could you let them play?
Don't Forget Your Guide Book
Lonely Planet guide books are, as ever, indispensable in helping you plan your tour of the highlights of Malaysia with your family.
They aid you in understanding the history and culture of the region, give you ideas on what and where to eat and help you out with useful phrases and maps. We highly recommend them. See Lonely Planet Malaysia, Singapore & Brunei (Travel Guide) here.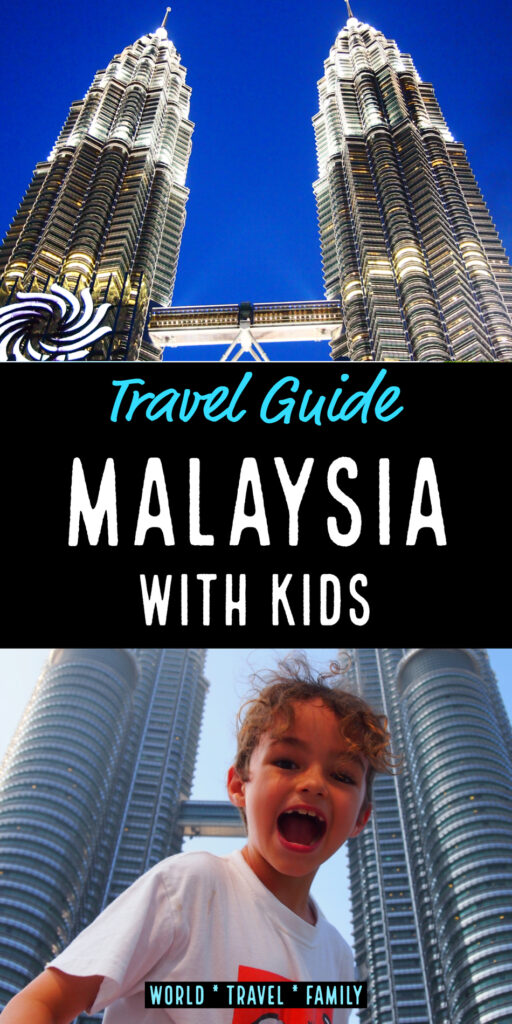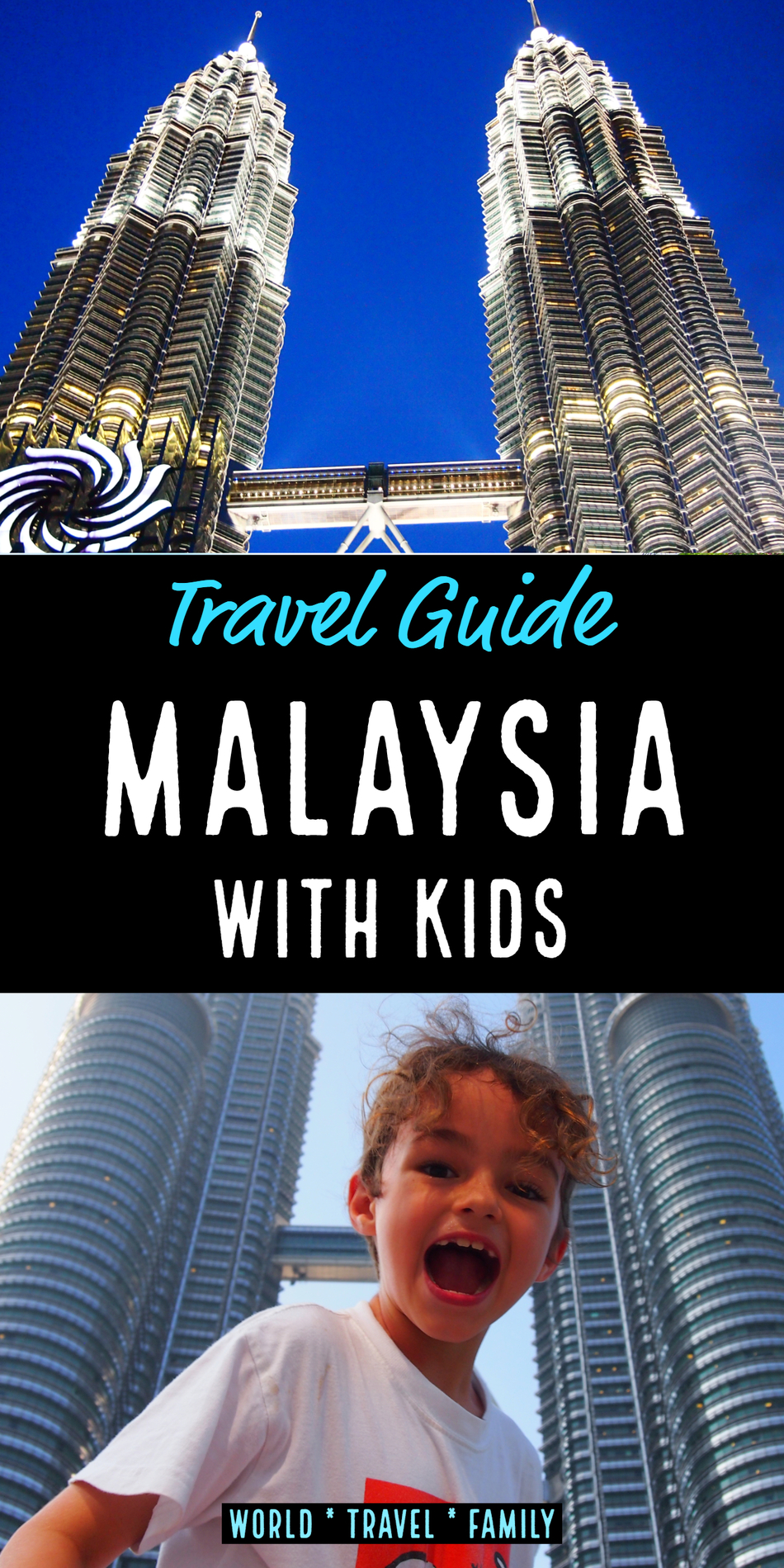 I hope you found our Malaysia with kids post and introduction to the highlights of Malaysia for families useful. To read more detailed Malaysia content and to start planning your trip go to our Malaysia Travel Home page or see the related posts, below.