This post may contain affiliate links.
Hiring a car in Thailand is pretty straightforward and a great way of seeing the country. While renting or hiring a car in Bangkok maybe isn't such a great idea, other parts of Thailand are perfectly set up to explore by road. We tried our hand at driving in Thailand with a self drive vehicle in Northern Thailand, Chiang Mai, Pai and Mae Hon Son, Chiang Rai, Mae Salong and also on the holiday Island of Phuket. Both experiences were good and highly affordable.
Car Rental in Thailand
All of the major hire or rental car companies have a presence as well as some strong local companies. You can read more on these road trips elsewhere on our site ( Chiang Rai here and Northern Thailand general here ) this post is just about driving, renting and hiring a car in Thailand. If you're planning your Thailand trip, we have an itinerary here, you can pick up a car at the airport or hire one for just part of your stay.
To book a rental car at the best price in Thailand use this website to compare.
In this post we will tell you:
What it costs to hire a car in Thailand
What to expect of a Thai car rental
What driving in Thailand is like.
What driving license is required
Where to find the best price on car hire or rental in Thailand
If we think renting a car in Thailand is a good idea and good way to explore during your holiday.
We used to use Holiday Autos to compare car rental prices in Thailand, but recently we've been using this site to find the best deals on car rentals.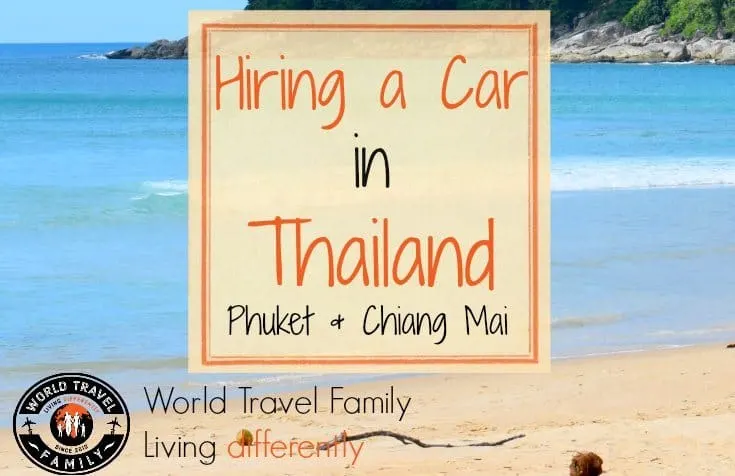 We've hired cars in both Chiang Mai and on the Island of Phuket using them to explore those areas fully over weeks or days. Our northern Thailand road trip was particularly enjoyable and the roads were quiet. Both rentals were through the same company (see bottom of post). Most of the cars on offer were medium-size sedans that could accommodate 4 people comfortably.
For larger families, the cars on offer aren't as plentiful and you will need to book in advance. I personally wouldn't feel safe in a small car and with the price difference being marginal, I didn't consider them.
We only booked our car a few days in advance in Chiang Mai and had no issues with availability. The price was great and it included comprehensive insurance. Our price also reduced the excess to zero.
In Phuket where a car is a necessity if you want to leave your resort and not pay for rip off taxis, then book earlier. We booked 2 weeks in advance and that gave us a great price and choice of cars. Both times we ended up with a Nissan Amera which was a nondescript car with a lawnmower engine. Perfect for just cruising around on holiday and great on fuel.
We hired both of the cars from the local airports, Chiang Mai and Phuket, which gave a much better choice of vehicle and a lower price. There aren't so many options away from the airports. Most people come into the airports so it makes sense to take the car from the day of arrival, especially on the holiday islands like Phuket.
What's it Like to Hire and Drive a Car in Thailand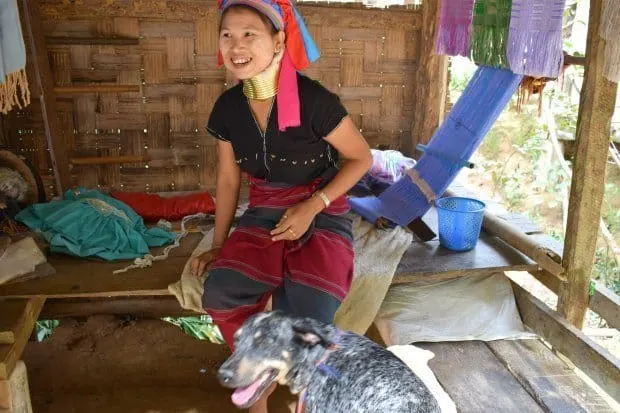 Make sure you reduce the excess to zero because small knocks are commonplace in Thailand. Also check and photograph the car before you take it. Even the new one I had was scratched in a few places. This is important in Thailand and I can't emphasise it strongly enough. Motorbikes and scooters are unpredictable and a menace. Thailand officially has the second-highest road fatality rate in the world. You will get a copy of any damage to the car as you would in any country when you rent a car. Keep it safe as it will be required when you return the car.
I found driving in Thailand straightforward and like the UK/Australia they drive on the left hand side. The traffic rules are pretty much identical and I didn't find anyone aggressive or pushy on the road.
Some road users in Thailand like to overtake in places that I wouldn't, but just be aware and slow down to let them pass.
The biggest thing to watch out for is the motorbikes. There are thousands of them. 2/3rds of fatalities are involving either two or three-wheel vehicles. As a cyclist I'm always watching out but even I was double checking because overtaking on the inside is considered ok for both motorbikes and tuk tuks.
I did notice that it takes ages for the traffic lights to change. If you just miss the lights pull up the handbrake and relax.
Benefits of Hiring a Car to Explore Thailand
We found the following benefits:
Self driving is so much easier than lugging back packs and children from guest house, to bus, to hotel, to another bus etc.
You can see the parts of Thailand many don't.
You can drive right to your hotel, not a bus stop a mile away and then have to find a rip-off tuk tuk.
Stop any time, to look at something, eat, stretch your legs, take photographs etc.
It saved us money. Hiring a car for 5 days to see many places in North east Thailand was cheaper than 4 return bus tickets to Chiang Rai. Organised tours are expensive for families, we saved a lot by self driving to the attractions on Phuket.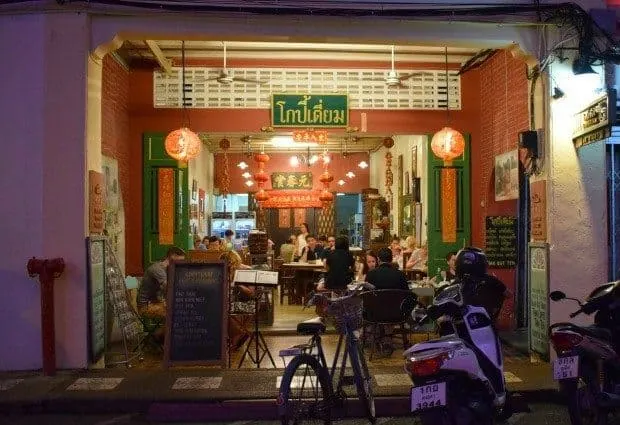 Are Automatic and Manual Cars Available to Rent in Thailand?
Most of the cars on offer were auto but they did have manual. If you are not comfortable with a manual then make sure to specify auto. Thailand isn't the place to learn if you've never driven anything but an auto.
Should You Rent a Car on Phuket?
Renting a car on Phuket is easy and we found it was a great way to see more of Phuket. Choosing to self-drive on Phuket gave us freedom to explore. You can pick up a rental car at the airport on arrival in Phuket from Bangkok, and drop it off at the airport on your departure. Phuket is not really an island, it is connected to the mainland by road, so you could explore more of Thailand by car if your rental agreement allows this. Use this car hire comparison tool to book. Traffic can be bad on Phuket, but taxis are expensive in such a highly touristed area (same in Krabi). Elsewhere in Thailand taxis and tuk-tuks can be much cheaper. If you don't choose to self-drive on Phuket you can book tours to explore the island. These will normally pick you up from your hotel. You can do this using this site, this is also a good place to book your airport transfers. Likewise Krabi. Ko Samui and Ko Samet being smaller islands, car rental might be a bit pointless.
Renting a Car in Thailand To Explore Northern Thailand
Renting a car to explore northern Thailand is a good idea. You should encounter large modern highways and quiet country roads. Outside of the big cities we had no issues with renting a car in Thailand. There are many beautiful places that you can see if you self drive north of Chiang Mai to Chiang Rai, Pai, Mae Hong Son, Mae Salong etc.
Car Rental in Bangkok Thailand
Traffic in Bangkok Thailand is hectic, and often barely moves. The roads coming in and out of Bangkok are busy and fast. In my opinion, car rental for tourists in Bangkok is a bad idea. I would not want to drive in or near Bangkok. Taxis are very cheap in Bangkok if you find a driver who will use his meter, alternatively, book a car with driver for a private tour. Use this site for private car/driver bookings.
Do You Need an International Driver's License to Hire or Rent a Car in Thailand?
I used my UK license which was accepted and I've heard anecdotally that most licenses are fine with the exception of non-Latin characters like Chinese, Arabic or Japanese. Check before you go as to whether or not you need an international driving license. From what we can see from our own research, so long as your license is in English, you don't need an international driver's license under Thai law. Always check this for yourself. It would be sensible to have an International Drivers Permit because this law seems to be a grey area and traffic police do like to ask for them and hand out fines.
Cost of Hiring a Car in Thailand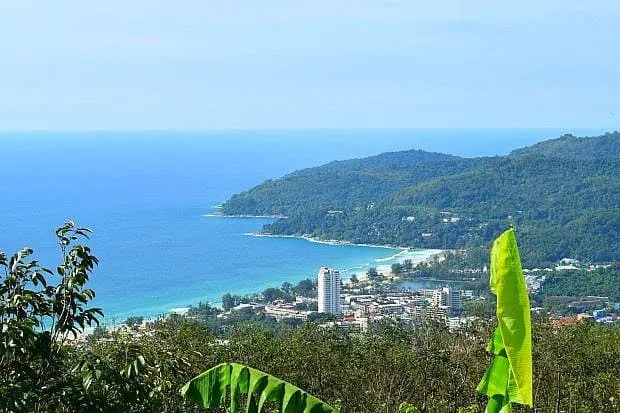 It isn't expensive to hire a car in Thailand. Of course local transport isn't either so you need to weigh up the pros and cons. Basically you are looking at around $20 US per day which covers you for full comprehensive insurance in a medium sized sedan or saloon car.
As with most car hire companies, that leaves you with a large excess should something go wrong. As I mentioned I'd strongly recommend reducing the excess here and there are numerous ways to do it.
If you have car insurance or comprehensive travel insurance check those as they can often include the excess charge. If not you can normally use a third party which is cheaper. Note that the hire company would take the excess from you and you'd claim that back through the company. The company we use to book car hire actually have this set up on their website as they use multiple hire companies.
The most expensive option and easiest if something happens is to get the excess reduced by the hire company direct. This can add nearly 70% on top again though making it an expensive option.
Look at the fine print and see exactly what the excess is. Recently one of our hire cars was only $255 in excess so you need to decide if that is worth purchasing another $50+ in insurance. This is purely down to personal choice. I've found that the excess isn't nearly as big as in Western countries where it can often be £3-4000. Thailand rarely reaches above $500 and if you have the car a while you need to weigh up the cost.
For you, for Pinterest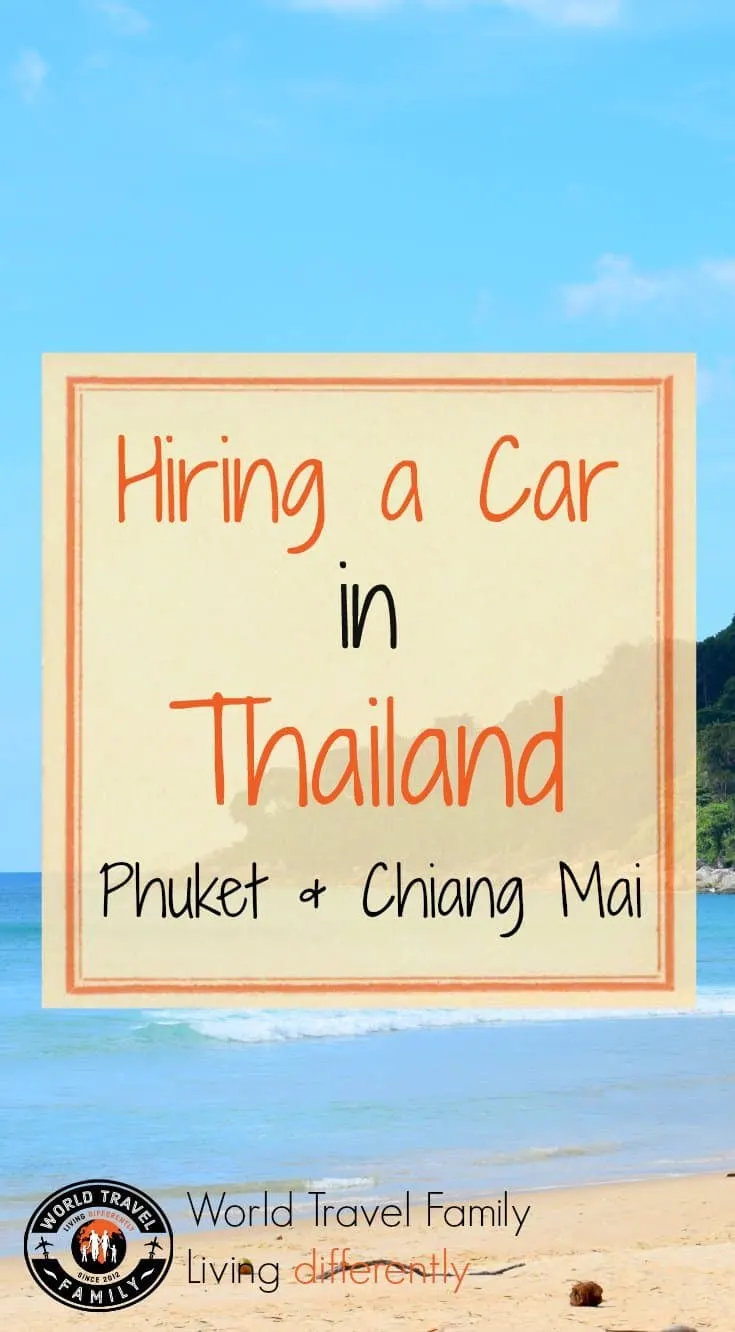 How to Find the Best Deal or Cheapest Car Hire in Thailand
We like to use Holiday Autos. This company searches all available deals, big international car hire companies, as well as local providers. We ended up finding a Thai rental company that gave us a superb price. We have also used Holiday Autos in Europe with great results. You can click through to check out Discover Cars prices here.
Further Reading:
Don't forget your Thailand Guide Book!
Lonely Planet Thailand (Travel Guide) is the guide book we prefer and these are really convenient to carry in the glove box on a road trip in Thailand.
Booking Roadtrip Accommodation in Thailand
We find it easy to book online, only a day or two in advance when road-tripping in Thailand. You may find this hard in busy periods and around festivals, but haveing a car allows you to stay in some pretty special places that many tourists can't access. Agoda are Asia specialists, but Booking dot com are great for Thailand too, it depends which booking engine you're more familiar with. We find that Agoda usually have more options. Take a look at your accommodation options on your Thailand driving holiday on Agoda here, and on Booking dot com here.
Hope you found our post on renting a car in Thailand useful, we have plenty of other posts on road trips withing Thailand and we're busy writing up more after our 2017 roadtrip. If you have any further questions on renting a car in Thailand, just put them in the comments below, otherwise head to our main Thailand travel guide page or road trip content on Chiag Rai, Northern Thailand or Phuket.
If you'd like to hire a car during your stay, use this car rental comparison tool to find the best deal!

We also suggest you take a look at this company to get a quote for all kinds of the more tricky adventure or extended travel insurance.

Try Stayz / VRBO for an alternative way to find rentals on homes/apartments/condos in any country!