This post may contain affiliate links.
Phuket is one of the islands of Thailand and for some a dream exotic holiday destination. It lies to the south-west of mainland Thailand, near other holiday hotspots such as Krabi and Ko Phi Phi. The Simian Islands are to the north of Phuket, also on the Andaman shore.
Phuket is, sadly, an island with a bad reputation and we found Patong to be best avoided at all costs because of high levels of nastiness. We enjoyed Phuket once we found its good parts and highlights, its markets, museums and the Old Town.
Chillva Market and the Old Town Night Market were particular favourites. We can share our guide to Phuket for travellers like us, right here, a Phuket travel blog. The things we enjoyed or loved about Phuket during our almost 3-week stay are listed below.
Highlights of Phuket and Things to Love
1. Phuket Old Town and its Night Market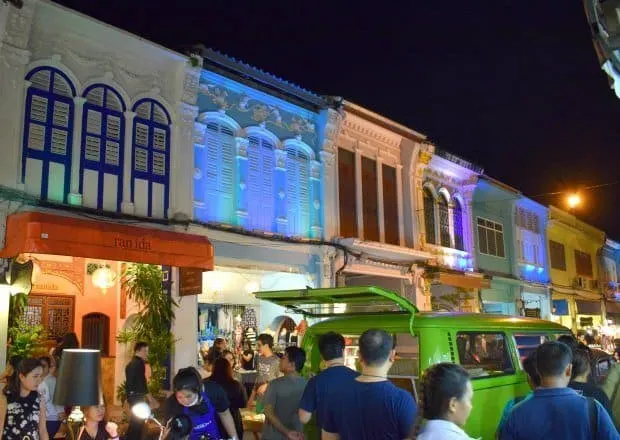 Phuket Old Town is a lovely part of the island and not to be missed. Stroll the quaint restored streets of Chinese shop houses, each painted in vivid pastels.
You'll find these centred around Krabi Rd., Thalang Rd. and Romnani Soi. Take the chance to eat great food at good prices and maybe visit Phuket's boutique coffee shops and ice-cream emporiums.
The night market in the Old Town is fairly genteel and makes a nice evening out. There is a cat café here too if that is your thing. A full post on Phuket Old Town is on its way.
Where to stay in Phuket and Further Phuket Information
Phuket Old Town
One of the most popular and most highly rated hostels in Phuket Old Town is
The Neighbours Hostel
. It's in a charmingly decorated shophouse building and well located. It has private doubles and dorms for under $20 and under $10.
Please double check all booking information as conditions can change.
To find the best deal for your dates consider checking
Hotels Combined
, but you will need to check Agoda ( above) separately as this comparison site does not currently include Agoda.
Hiring a Car on Phuket
This is what we did and we found it super useful, Phuket taxi drivers love to charge the Earth. See this post on
hiring a car in Thailand
.
2. Phuket History and Museums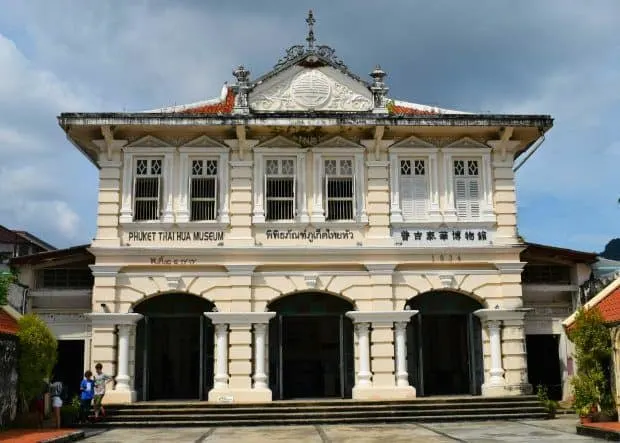 Phuket's history is quite fascinating and its Chinese heritage and unique cultural mix is evident in many ways. On the whole, we thought that Phuket felt more like Malaysia than the north of Thailand because of its cultural blend.
Check out the Thai Hua Museum on Krabi Road, Phuket Old Town. This old schoolhouse is a magnificent and well-preserved Sino-Portuguese building and a good place to learn bout the arrival of Chinese workers in Phuket and their retained culture.
We've seen Chinese shophouses in many places around the world but this is the place to learn more about them.
Try also, the Kathu Phuket Mining Museum to learn how tin changed the face of this island.
3. Good Food in Phuket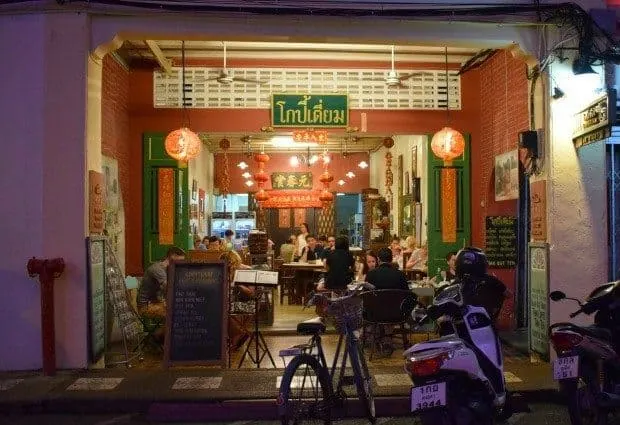 If you know where to look there is great food on Phuket, but there are also some culinary disasters. Look for street stalls and small pavement cafés that are busy with locals, that's always a good sign.
Tourist restaurants, even if they claim to be Trip Advisor recommended, can be disgustingly bad and terribly over-priced. The hotel food we tried on Phuket was universally good, or you could try eating in the locals' markets. Two restaurants we can personally recommend are:
4. Phuket Markets, Chillva Market and Old Town Walking Street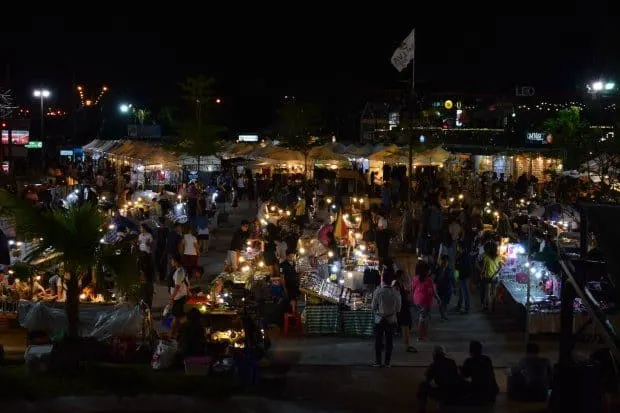 Chillva Market and the Old Town Walking Street market were our favourites. Chillva is impressively modern with a stunning array of hygienically produced, delicious food.
It also has bars and live music to while the evening away. The Old Town weekend market on Talang Rd is also a great place to hang out. You'll find musicians performing here but the main focus is tourist souvenirs and some street food.
Market Opening Times
Please double check this for yourself, I can't keep up to date with every change, guide only.
Chillva Market Opening Times, Tuesday, Thursday, Friday Saturday, 5pm to 11pm.
Phuket Weekend Market, Saturday and Sunday 4pm to 9pm
Phuket Old Town Sunday Walking Street, Sunday 4pm to 10 pm
Phuket Indy Market, Wednesday, Thursday, Friday, 4pm to 10pm
5. Day Trips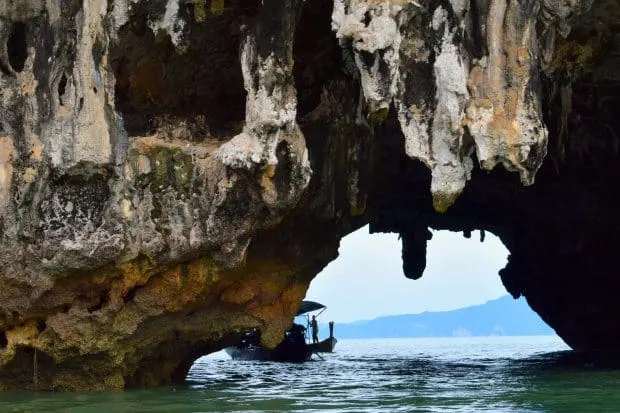 There are several big budget, big draw, day trips to be taken by boat from Phuket. Don't miss Ko Phi Phi, Monkey Island and some amazing snorkelling opportunities.
Also to the north, towards Krabi you can visit James Bond Island and Phang Nga Bay. These tours carry hefty price tags, search locally for the best deal. We chartered our own boat for Phang Nga Bay and saved hundreds of dollars, but for this, you really need your own hire car.
6. Some Nice Scenery, Natural Reserves and Clean Beaches.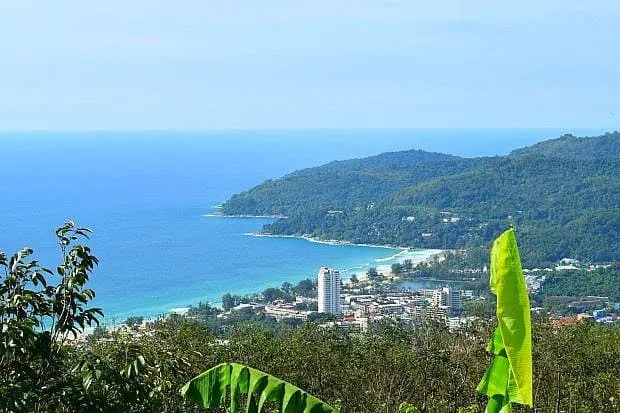 We were universally impressed by clean water and sand around Phuket. Water quality seemed far better than Ko Samui. Jet skis, powerboats and parascending can make swimming hazardous.
Unfortunately, the beach cafés, restaurants and bars around the island had recently been demolished or were being demolished. There are now few places to sit and enjoy the beaches, other than on the actual beach. It's a shame.
There are many beaches around Phuket's coast, mostly concentrated on the west side. You should find one to suit you. Our family enjoyed swimming at quiet Laguna beach, this is where the Ironman was held, but it was not free from jet skis and speed boats, often ploughing straight through the designated swimming area. Our feeling is that Phuket and the busy Thai islands are possibly better enjoyed from a hotel pool although I'm sure there must be quiet beach spots that we didn't discover.
There are some lovely view points around the island that you can discover by car or by scooter, for the very brave.
7. Good Hotels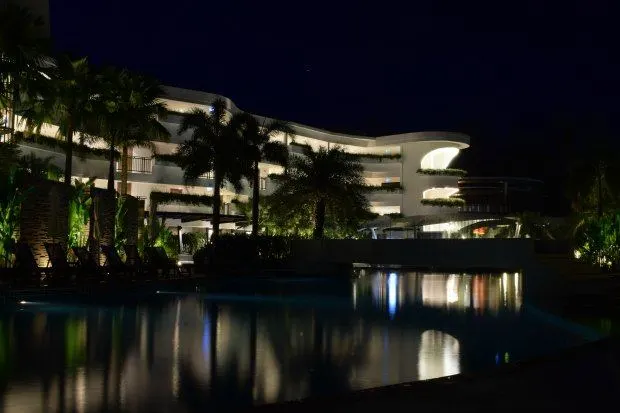 We were very impressed by hotels on Phuket. We stayed at two resort hotels, both owned by Novotel, as guests of the company
. Novotel Phuket Karon Beach Resort and Spa is the flagship resort of the company and is absolutely superb for families. The above link takes you to Agoda, where you can check rooms and prices. We always recommend Agoda for booking in Asia, we use them, they're good.
Both Novotel hotels offered accommodation, entertainment and dining of an excellent standard. We would recommend them highly, particularly for family vacations or maybe to take a "break" from long-term backpacking.
Both experiences were rather like being on a good cruise ship, the customer never needs to leave the resort. You can see our full review posts on these hotels below:
8. The Big Buddha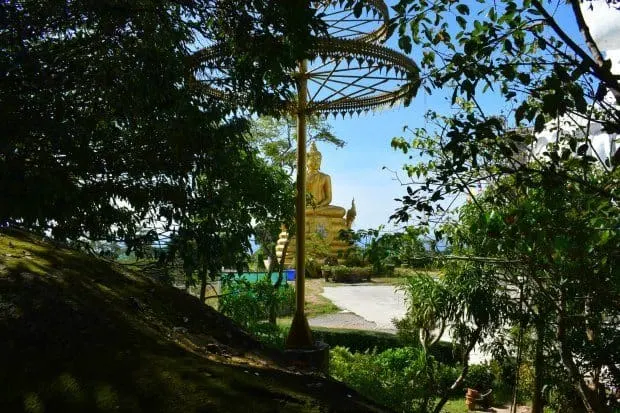 Phuket's giant white Buddha sits majestically on top of a hill overlooking the sea and shore. The views are spectacular and it's an interesting place to visit.
The site is still being built through public donation and is a mammoth undertaking. In all my years in Thailand, I've never seen monks praying and chanting in a building site before.
There are monkeys to be seen up there and a nice little grove of trees housing sacred Buddha footprints.
9. Phuket Hosts Ironman Events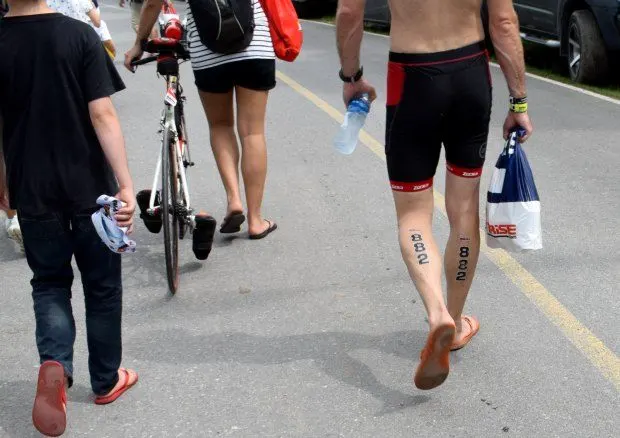 This was what brought us to the island, The Phuket Ironman 70,3 event is a tough competition, well worth entering. You can read more about this half Ironman event and my husband's experience of the race, here.
That's our round-up on Phuket, things to do, things we loved and a few highlights. There are plenty of things to avoid on Phuket, certainly, like the endless animal attractions, you see baby elephants wherever you go and it's hard to avoid. But don't rule Phuket out because of the bad things you've heard. It's an interesting place to explore and Phuket Old Town will certainly capture the heart of most travellers. Prices don't have to be high, we paid the same for our first guest house on Phuket as we did in Chiang Mai (around $25/night) and food costs can be kept just above normal Thailand rates if you go to the right places. Detailed posts on most of the above are coming soon. We hired a car on Phuket, it's cheap and to really explore the island, it's essential. ( read more on car hire in Thailand here). Back to our main Thailand Travel Page.
If you'd like to hire a car during your stay, use this car rental comparison tool to find the best deal!

We also suggest you take a look at this company to get a quote for all kinds of the more tricky adventure or extended travel insurance.

Try Stayz / VRBO for an alternative way to find rentals on homes/apartments/condos in any country!