This post may contain affiliate links.
Our review of the Novotel Phuket Karon Beach Resort and Spa in Phuket Thailand. This is one of the best family hotels in Phuket, and has a kids club and excellent activities.
This is a hotel with a wow factor! After enjoying 3 days at Novotel Surin Beach we moved on to Novotel Karon beach, still on the island of Phuket, Thailand. Surin was superb, but Karon took hospitality to the next level.
Everything we loved about Novotel Surin Beach was still there, but Novotel Phuket Karon Beach took everything a step or two further.
Novotel Phuket Karon Beach Resort and Spa, the flagship of the chain, delivers fun and relaxation in equal measure and is perfect for energetic families or for those looking to relax.
We were guests of Novotel on this trip and it was a real pleasure to test out their beautiful hotels.
All views are our own, we are never under any pressure to write positive reviews.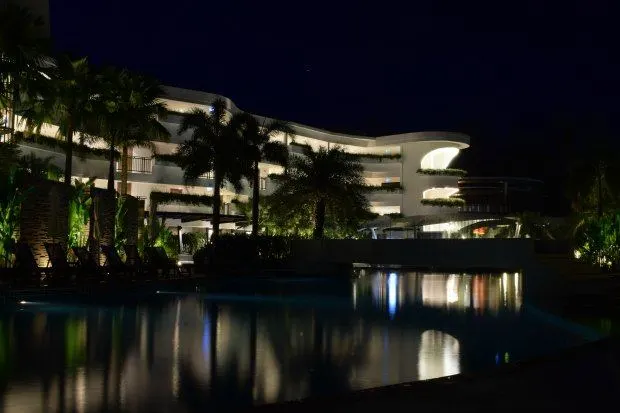 The Novotel Phuket Karon Beach Resort and Spa provides 7 room types to suit your budget and party size.
There are 3 beautiful pools, one aimed particularly at children with a water slide and daily activities.
Kids World, adjacent to this pool offers stellar entertainment for the kids and is by no means purely a baby-sitting service.
My boys, age 10 and 12 loved it!
The hotel also boasts the lovely Balance Spa where we enjoyed a 90 minute couples massage and a reasonably well-equipped fitness centre.
Here we took part in an hour-long Thai boxing class with a brilliant young instructor.
It was fun for adults and kids and we genuinely learned about the sport.
There were 5 dining areas serving Asian and international dishes within the resort.
The poolside dining area offers themed dining experiences, the Tai restaurant offers fine dining.
A rooftop bar with tapas menu has recently been added and we enjoyed expansive and diverse buffet breakfasts.
Our room was divine and overall Novotel Phuket Karon Beach Resort and Spa created a lasting good impression on us.
The hotel is located directly opposite Karon Beach at the quieter north end and from the road is visually impressive.
Mature tropical gardens and meticulous plant maintenance complete the package.
We are well accustomed to top-end and luxury hotels through my husband's career as a 5 star chef and through our 12 years of professional travel blogging. This hotel was good, very good.
What was Superb at Novotel Phuket Karon Beach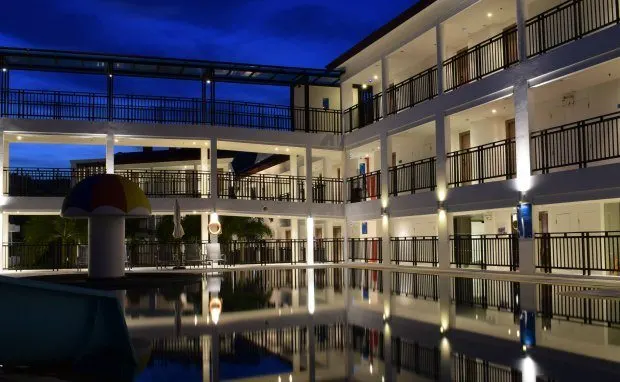 As mentioned above, this hotel has a lot of plus points. The areas below were where we felt it really shone.
From the Moment We Checked in, They Made the Kids Feel Special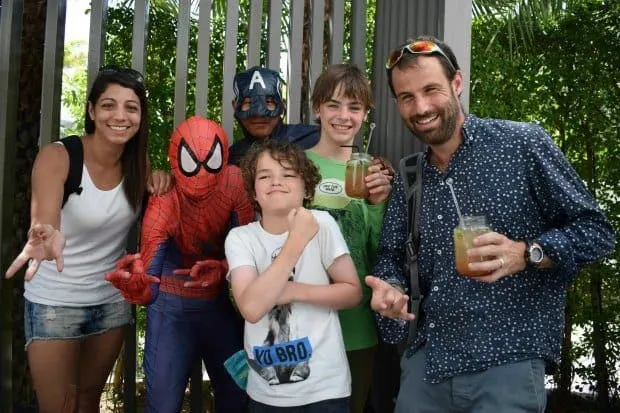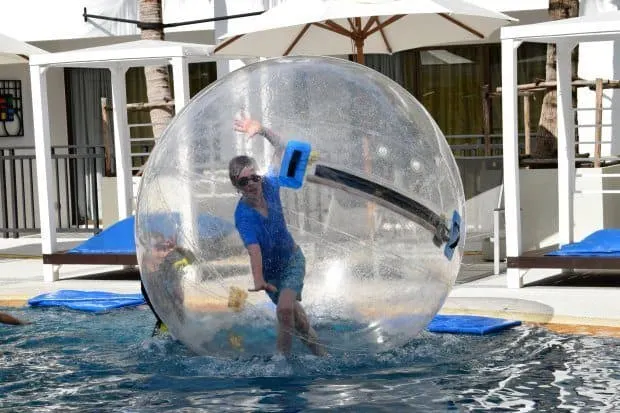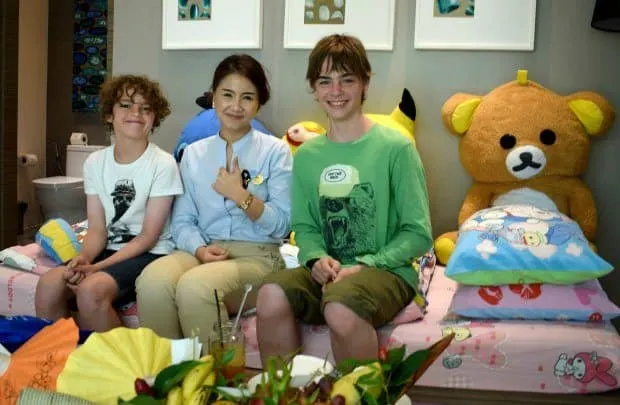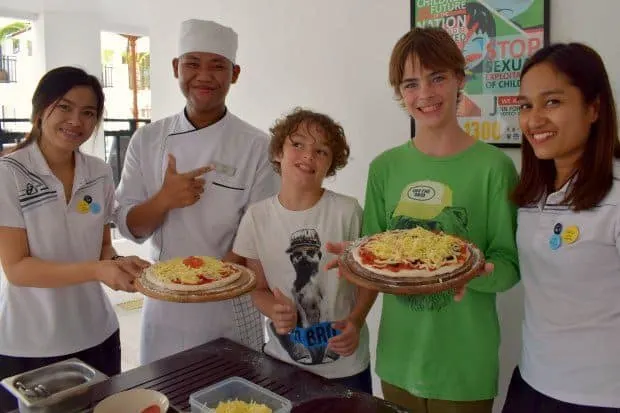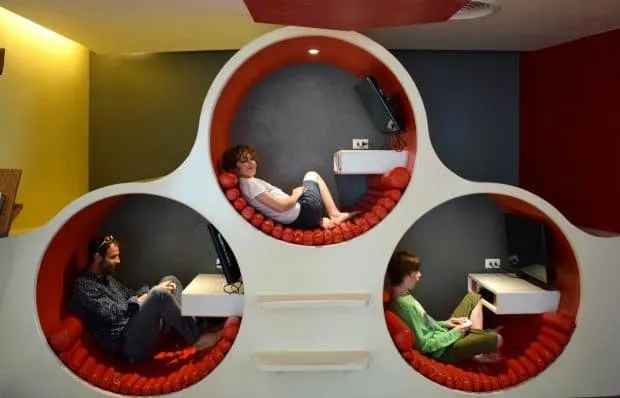 Our Room With Plunge Pool at Novotel Karon Beach
Spacious, comfortable, cool and stylish. We couldn't fault our rooms with private plunge pool. Ideal for a long stay, this premium apartment has a private seating area outside and easy pool access.
The apartment was well equipped with everything you could need and provided bath, shower and twin basins along with clean white robes, towels toiletries and slippers.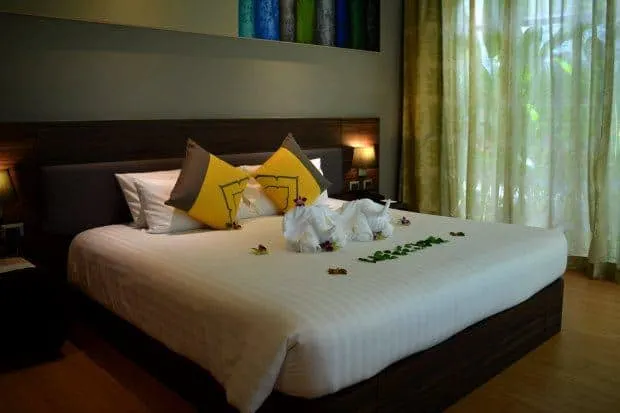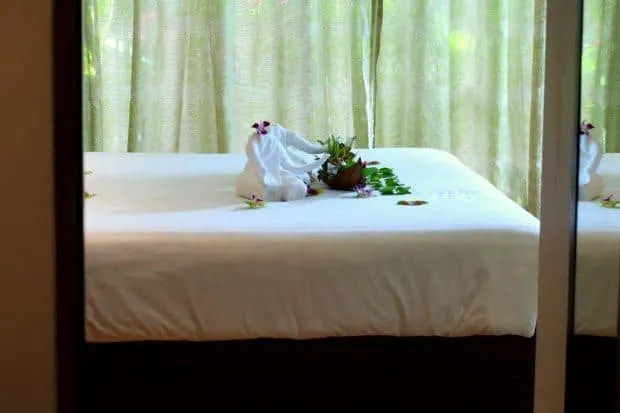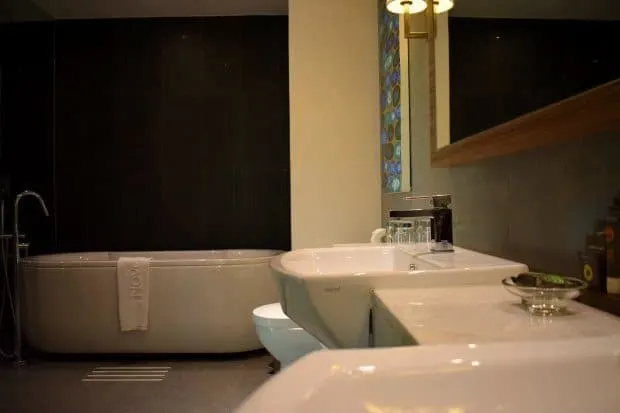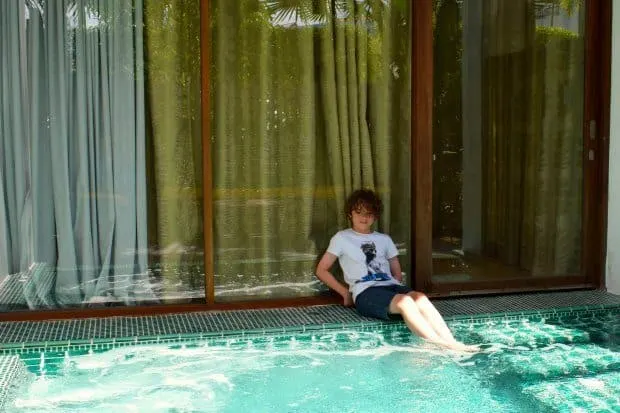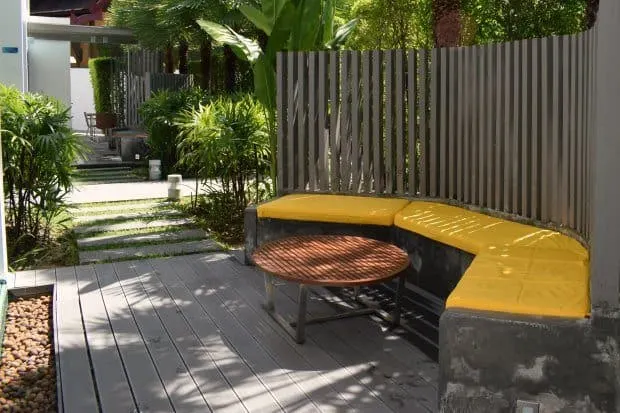 Food and Dining at Novotel Phuket Karon Beach, Thailand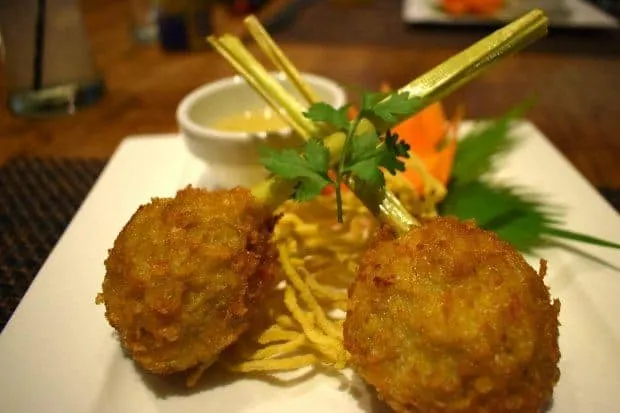 We sampled the buffet breakfast, of course, lunch by the pool in the form of pad Thai and pizza and a fine dining dinner at Tai Restaurant. All were good and well presented.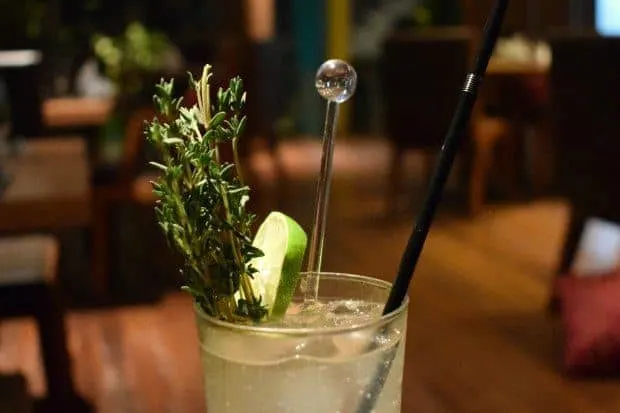 Other Facilities at Novotel Phuket Karon Beach Resort and Spa
We had opportunity to experience the spa and Thai boxing classes in the fitness suite. Other activities, such as pool-side yoga, volley ball and aquaerobics were on offer around the clock.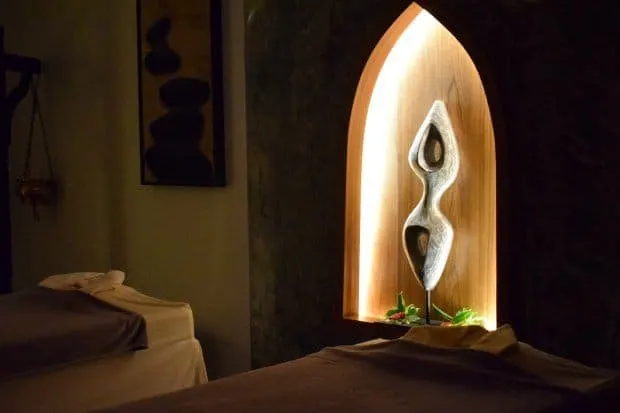 Novotel Phuket Karon Beach Contact and Information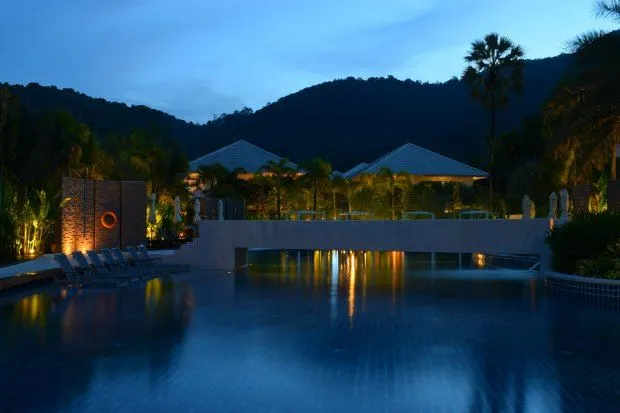 As always, what makes a hotel is its staff. That goes for hotels of all standards.
We'd like to give a particular mention to the kids club and front desk staff at Novotel Karon, they went above and beyond every step of the way. Thanks guys!
Novotel Phuket Karon Beach Resort & Spa
address
568 Patak Rd,
Karon Muang,
83100 Phuket
Thailand
Tel: +66 76 358 666
Fax: +66 (0) 76 358 645
Email: H8825-RE@accor.com
Back to our main Thailand Travel Page.
Back to our main Phuket Travel Page.
If you'd like to hire a car during your stay, use this car rental comparison tool to find the best deal!

We also suggest you take a look at this company to get a quote for all kinds of the more tricky adventure or extended travel insurance.

Try Stayz / VRBO for an alternative way to find rentals on homes/apartments/condos in any country!