This post may contain affiliate links.
Legoland Malaysia is outside Johor Bahru in Malaysia. It is just north of Singapore, in the far south of Malaysia south of Kuala Lumpur. We visited this Legoland park with our kids, then 7 and 9 years old, making a special trip south from Kuala Lumpur and Melacca, just to visit Legoland Malaysia and the Legoland Water Park next door. You will find honest reviews for both on our site. So was it worth the trip south? You bet!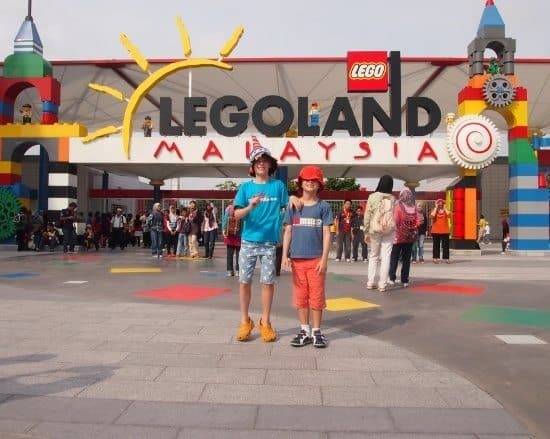 Legoland Malaysia Review
Our Theme Park History
We had never been to any of the Legoland parks before, there are a few, all over the world. We have, however, been to the big Florida parks several times and a few others round the US. We're crazy about the Disney theme parks, so this park had a lot of work to do to impress us.
Our children were 7 and 9 when we visited Legoland Malaysia.
I think previous experience makes a huge difference in how well you receive an attraction like this. We felt we'd seen the best in the world, so could this park match up?
We have now visited Legoland Florida and Legoland Windsor (UK), too, click the link to see our reviews.
Our Legoland Malaysia Review! Highly Recommended.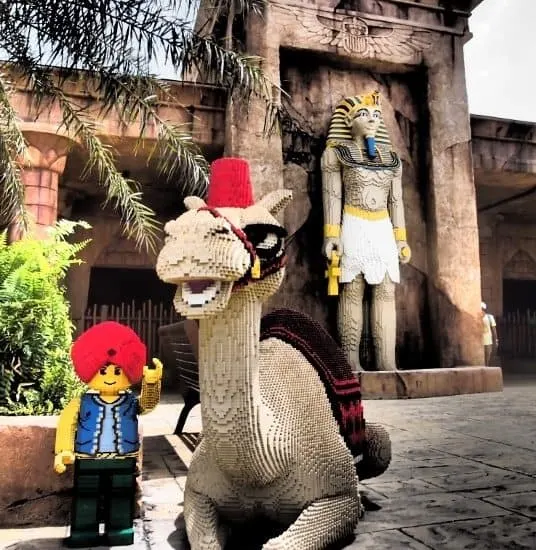 We really couldn't fault anything about Legoland Malaysia theme park.
The Park isn't huge, but for us it was perfect. We didn't try every ride and attraction but we were busy and having fun for the 8 hours we were there. We were ALL having fun, not just the kids, that's a really important factor.
The park was really quiet, wait times were tiny compared to other parks. We visited on a Saturday so we were surprised, maybe the threat of bad weather that day kept the crowds away.
In the end, the storms didn't come but there was rumbling thunder for a few hours. As soon as that started all the elevated rides shut down. We had expected this, so we did the big rides in the morning and saved the indoor attractions for the afternoon. I would recommend arriving at opening time, 10 am ( this varies, check the website), the park got busier as the day wore on.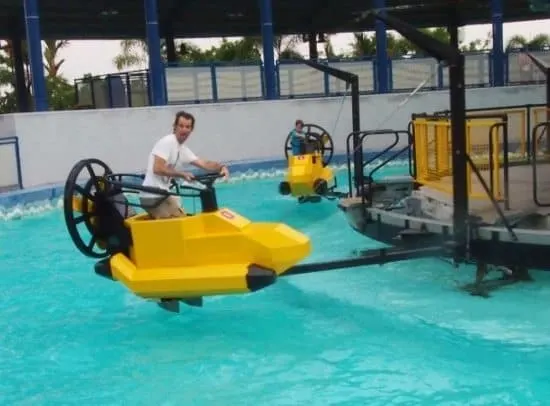 They've Got the Roller Coasters Just Right For Kids and Families
I'm not very keen on really scary roller-coasters you won't catch me going on the white knuckle rides that tip you upside down and loop the loop and the kids would probably be too scared to ride them (Chef goes on them all, but he doesn't count!). There is none of that here.
Update: I've now totally gotten over my fear of roller-coasters click here to find out how we went on every big ride in the 4 Florida Disney parks in one day.
All of the rides are suitable for kids and scaredy cats like me, while at the same time being plenty scary enough. When I first saw The Dragon I thought " no way!" that's terrifying. We sent Chef to check it out solo.
His glowing report of a magical world before the roller coaster itself persuaded all three of us to give it a go. He was right, it's brilliant, scary enough that we screamed at the top of our lungs, but not terrifying. I actually kept my eyes open.
I think we rode The Dragon a dozen times, 3 times back to back the next morning, when we were first on the ride.
Next door is The Dragon's little brother The Dragon's Apprentice. It's another one that made us scream like crazy, very similar to The Dragon, but lower.
The rollercoaster I liked least was the Lego Test Track Project X, there is a steep climb and a lose-your-stomach drop. That freaked me out a bit, but I managed to go on it five times and came off smiling.
The other slightly scary ride is the Log Flume, it's really short, as log flumes go, but the drop is huge and you get drenched! There are conveniently located people driers at the end of the ride.
Is Legoland Malaysia Suitable for Little Kids?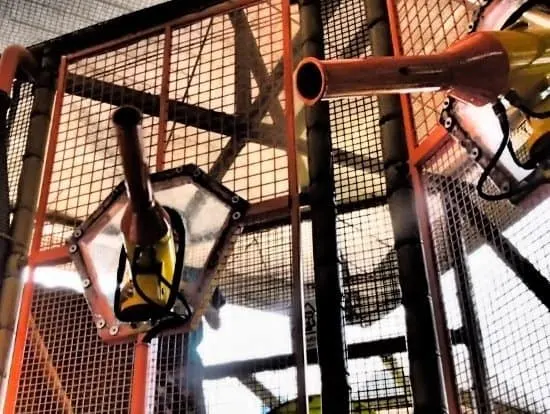 Yes, most certainly, there are some really good adventure playground areas, the Pharaoh's Revenge ball play area ( above), a giant Lego train to ride and some gentle children's rides. There are also plenty of opportunities to just play with Lego bricks in the indoor areas.
My boys were 9 and 7 when we visited, they passed the height restrictions for every ride.
Legoland Malaysia's Mini World is Amazing!
Mini world is at the centre of Legoland Malaysia and is fabulous. At this park the Lego creations represent buildings and cities in Asia. I loved it, I'm an Asia nut. The kids were pretty impressed with it too.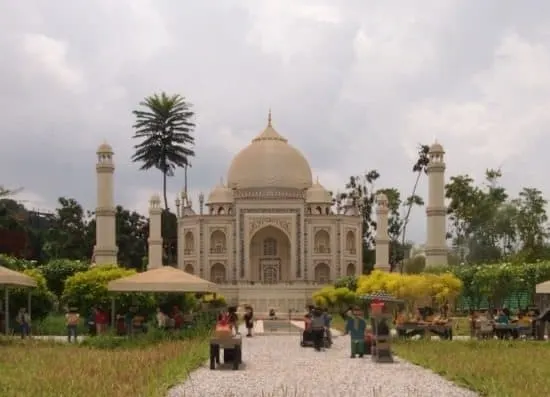 I've never been to the Taj Mahal, maybe I don't need to now.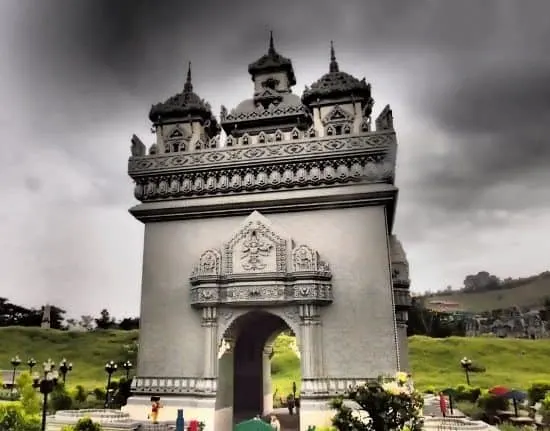 The Monster of Concrete, Laos' Victory Monument. ( click the link for our pictures of the real thing)
Food and Drink in the Legoland Malaysia Park.
Plenty of food available inside the Legoland Malaysia park, all suitably junky! Cheesy potato wedges are my guilty pleasure. The park sells Ribena, lots of it, I haven't had Ribena in years and the kids had never tried it. So good! They also had decent coffee, another one of my pleasures in life.
We Did Some School While We Were at Legoland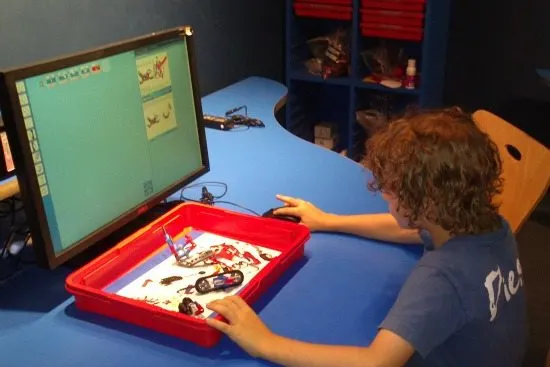 We love a bit of extra education. One of the most brilliant features of the Legoland Malaysia park is the 45-minute robot programming classes at Lego Mindstorms. You have to sign your child up for the classes in advance (for us this was only 15 minutes ahead).
The classes are supposed to be for children over 8 years old. The kids get a lesson, in English, in computer programming and building robots.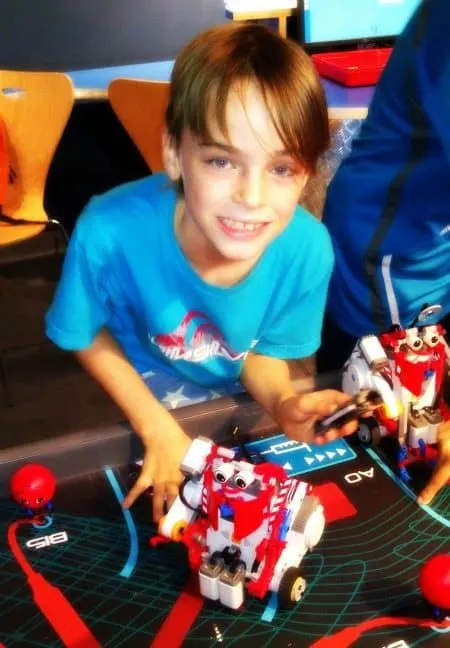 Our instructor gave us a series of challenges to complete within the time frame and off we went (one parent is allowed in to help). The boys loved it and I've got something else to put on the homeschool report.
We normally use an online programme called Scratch for computer programming and animation, it's one of D's favourite ways to learn, this was very similar.
The Kids Favourite Ride at Legoland Malaysia?
Other than the awesome dragon, they loved the Lost Kingdom. This all happened indoors so stayed open throughout the electrical storm. Everybody gets a laser gun and has to shoot targets around the ride. What is it with boys and guns?
They couldn't get enough, they went on time after time. We were all competing for the highest scores. I won with 28,000 points. Proof below. See if you can beat that, let me know!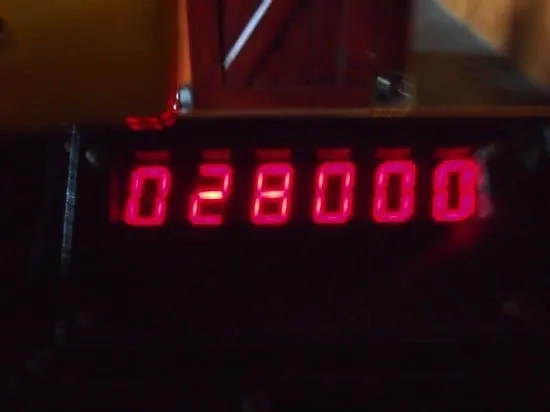 Getting To Legoland Malaysia and Where We Stayed
You can see where we stayed in Johor Baru while we were visiting Legoland Malaysia and the new Legoland Water Park in this post Family Accommodation for Legoland Malaysia Or check here for direct Warm Blanket Hostel prices and availability. This little place was the cheapest we could find nearby with family rooms, but there is a lot more accommodation available now, see the post above.
There are some details on how we got to Johor Bahru from Malacca here Getting from Malacca to Johor Baru.
Find latest deals on hotels and guest houses near Legoland Malaysia and Johor Bahru on Agoda here, and on Booking dot com here.
Where to Stay Near Legoland Malaysia? (Hotels. Apartments)
Our list of hotels and apartments, below, starts with those closest to the Legoland Malaysia parks. As you work down through the list the accommodation options are a greater distance away.
We hope you find this list useful in finding a hotel near Legoland Malaysia. It will take a second to load and is worth the wait. For home rentals, condos or apartments near Legoland Malaysia we suggest you use Stayz/VRBO here.
Is Legoland Malaysia Suitable for Adults?
The rides at Legoland parks are aimed at children. While a visit to Legoland Malaysia might be fun for adults without kids, they may be disappointed in the thrill rides as they are tame in comparison to rides at, for instance, Universal Studios Theme Park, Singapore. However, if the adult in question doesn't like the very big rollercoasters at these parks, Legoland rides could be perfect for them.
That's about it. We really enjoyed our time at Legoland Malaysia and it's still our favourite of all the Legoland parks we've visited. My kids are teens now and Legoland parks are too young for them, they are for younger kids, tweens, maybe very young teens, but under 10 they both loved them. now we have to visit the theme parks with the really big roller coasters. Mum sits those out. We visited quite a few years ago so things may have changed, this post reflects our experiences at the time.
If you'd like to hire a car during your stay, use this car rental comparison tool to find the best deal!

We also suggest you take a look at this company to get a quote for all kinds of the more tricky adventure or extended travel insurance.

Try Stayz / VRBO for an alternative way to find rentals on homes/apartments/condos in any country!