This post may contain affiliate links.
It was love at first sight for us in Dubai. From the moment we left the airport, Dubai was one big wow. We posted about our fantastically fun camel-riding, belly-dancing, dune-jumping adventure in the desert. We've told you about the cultural heritage tour that took us beyond the glitz into the living heart of Old Dubai. I may have mentioned, more than once, what an incredible experience seeing the dancing fountains at the Burj Kalifa was. Now some tips, a Dubai travel guide, things to do, places to stay and more on our Dubai travel blog round-up page.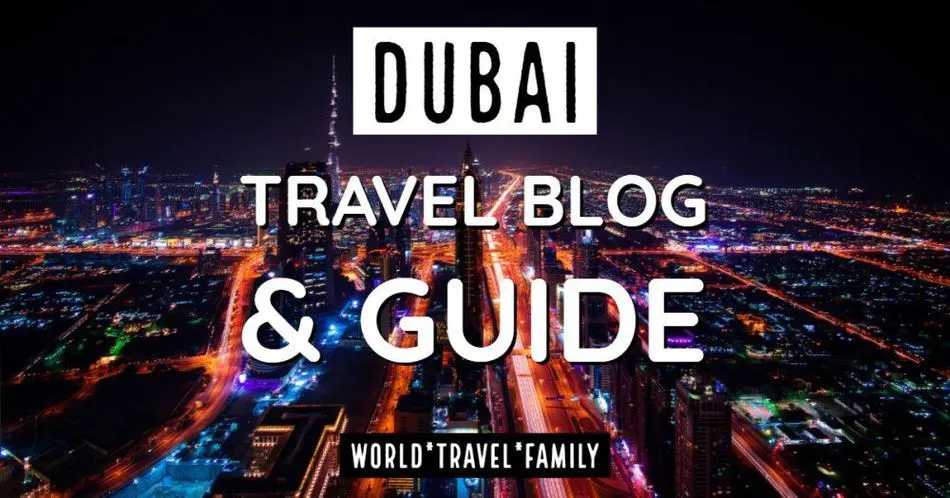 The problem with Dubai is, you need a month to see and do it all. We can't say we've been there that long, but we've been there 3 times, each time as layovers en-route to Bangkok, Singapore, Mumbai, Kathmandu and beyond. Each time we've had a blast.
Each time we've done the same favourite things as well as added some experiences and tours. Here's our round-up on things to do in Dubai to help you plan your Dubai trip.
We will most certainly be back to sample more, including the beaches and water parks and to experience more of the great quality Middle-Eastern accommodation, food and service that make Dubai such a stand-out destination.
We'll also take more tours, (the company we normally use is GetYorGuide, our review is here) there are loads to take out of Dubai into surrounding areas.
If you'd like an overview of the tours, activities, transfers, boat trips, tickets, just everything awesome available from Dubai, then we can give you that. Looking at what's available will really help you plan your Dubai itinerary.
Dubai is not, at all, our usual sort of destination, a lot of people stick their noses in the air and won't even consider visiting Dubai. We were surprised how much we loved visiting, every time.
Yes, I found the excess hard to take after leaving the tent villages of the earthquake victims in Kathmandu. It upset me. However, Dubai is what it is and everywhere in the world has something unique and fascinating to offer.
This post relates to personal experience and opinion only, please double check facts for yourself as things change fast in Dubai.

Dubai Travel Blog
---
Dubai Quick Guide to Activities and Tours
This is our pick of the best tours, experiences, and activities in Dubai!
---
Where to Stay in Dubai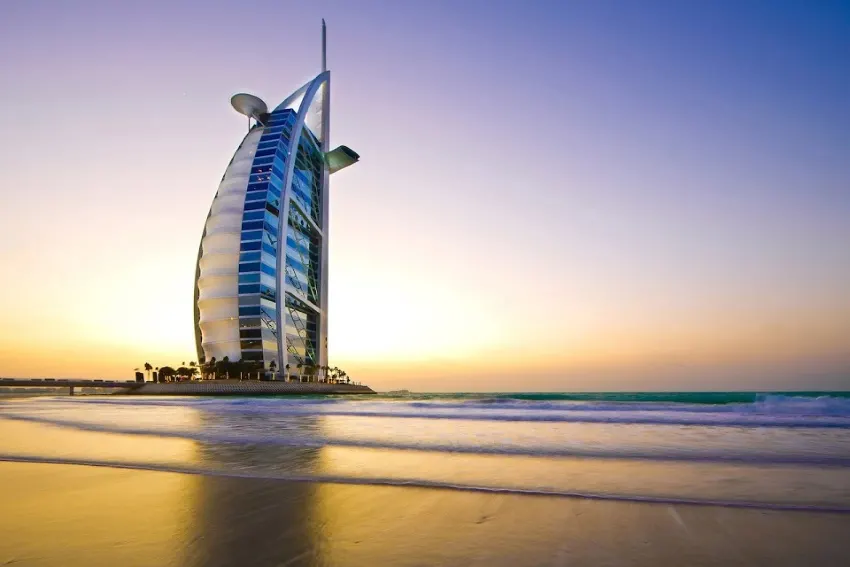 This is a little tricky because much of it is personal taste. There are some hugely luxurious coastal resort hotels for holidaymakers but there are also thousands of options within the different areas of the city and on The Creek.
It really depends on what you want to get out of your trip. Dubai hotels certainly come in the luxury category and budget hotels in Dubai are, not so budget as elsewhere.
For the ultimate Dubai experience, try looking at Atlantis the Palm or Burj al Arab on Jumeira Beach, you'll need a fat wallet but it would be an experience never to forget.
Did you know The Atlantis has water rides, shark encounters, a teen and kids club and more? This is a bucket list item to tick off, check it out at our link above.
We tend to go for apartment-style hotels for stopovers of a few days. They include kitchens and washing machines, which makes life easier. They are towards the more budget-friendly end.
The Golden Sands series of apartment hotels in Bur Dubai are popular and usually have swimming pools. They are away from the coast but in a central area. We've stayed at a couple of their apartment hotels and they've been pretty good value.
Consider transport options. As a family of four, we generally find taxis are easier and cheaper than the Dubai metro. If you're not sticking to a tight budget, luxury cars and transfers are easy to arrange.
Getting Around Dubai
When we visited, Dubai had two metro lines, red and green, which covered most of the tourist areas in and around the city.
The red line heads south as far as Jebel Ali. Tickets are per zone.
For tourists you can buy a red NOL card which allows travel on all metro, bus and tram networks.
You can preload your card with the amount of money and zones you wish to use.
I don't really recommend catching the metro as for us it has always been overcrowded. On each occasion we've used it we've had to wait for several full trains to pass before we could force our way on. The ladies-only carriages didn't offer any advantage when travelling as a family.
Taxis are a convenient way of getting around the city if you're only going to a few places. For a family of 4, the cost isn't much more than the metro. They are all metered and you won't need to haggle. Just be cautious during peak hours when you could be stuck on one of the many large roads in gridlock traffic.
Buses are common across Dubai but unless you really know where you are going then I wouldn't worry. The NOL card will include travel on buses if you want to have a go.
A train line connecting the Emirates is currently under construction.
Flights to Dubai
We were victims of a scam when we flew to Dubai. Maybe read this post on 3rd party bookings (it opens in a new tab so you don't lose this page) before you pay for your flight. Most of the local airlines are very good indeed and are some of our favourite carriers in the world.
Both Etihad and Emirates are sometimes able to offer free layover accommodation if you have a long lay over in Dubai.
Arriving at Dubai's Airports
Dubai has two airports located at opposite ends of the city. The Dubai International Airport with code DXB and the newer Al Maktoum International Airport with code DWC.
Dubai International (DXB) is the main airport and is one of the world's busiest in terms of international travellers. The information below was correct last time we visited.
It has 3 terminals in total and terminals 1 and 3 (exclusively Emirates and Qantas) are connected via a walkway but terminal 2 is on the other side of the airport.
Getting into Dubai from DXB is easy with multiple options from taxis, private hire transfers, buses and even the metro trains which stop at both terminal 1 and 3 or terminal 2 on a separate line.
Transfers between terminals 1 & 3 and terminal 2 require a shuttle bus so allow plenty of time.
DWC is located some 50 km south of the old town and isn't as well connected to transport links. Probably the easiest option when arriving is to catch a taxi directly to your hotel. This is more expensive than taxis from DXB. Not many airlines use the new airport and the chances of flying in here aren't high.
If you need to connect between DWC and DXB then you can catch the metro line as far south as Ibn Battuta and then the dedicated bus directly to the airport. Obviously, it is the same in reverse.
Please double check all of this information for yourself, we do our best to stay current, but can't guarantee this. I wouldn't recommend this if you have large amounts of luggage.
The other option is taxi which will be expensive and take a long time. Allow plenty of time as traffic in Dubai can often be at a stand-still depending on the time of day.
Abu Dhabi airport is another option, Emirates / Etihad gave us a free transfer from Dubai to Abu Dhabi airport.
Dubai With Kids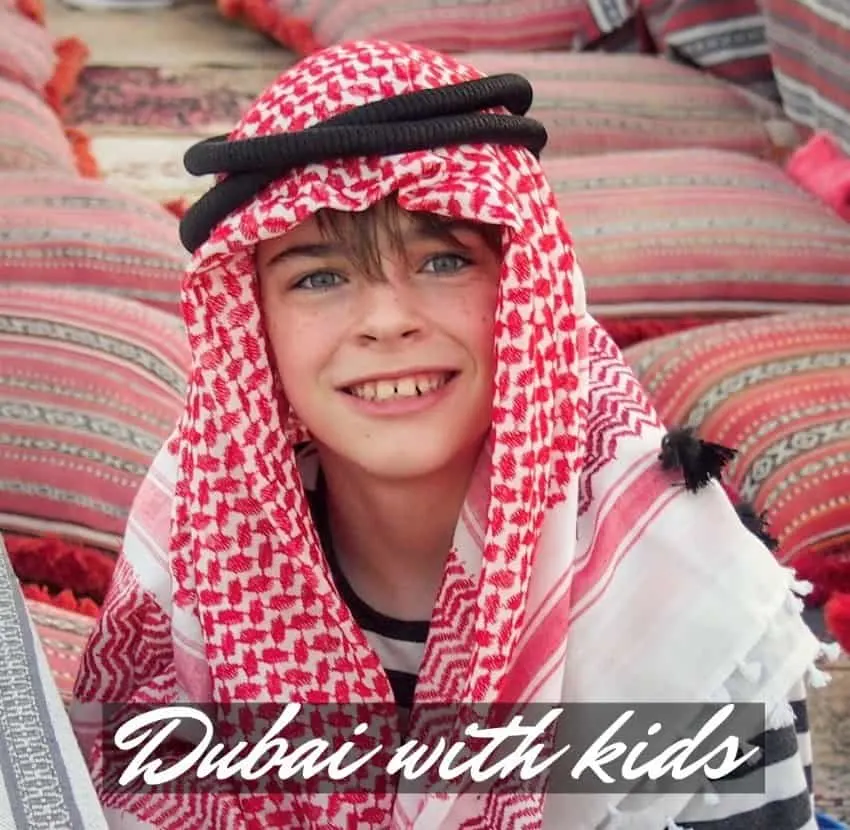 Dubai is absolutely, without doubt, one of the best and easiest places in the world to take kids. It's just not a cheap family destination!
There are hundreds of ultra-fun, family, and kid-friendly things to do in Dubai. My children love the camel safari we mentioned above, but there's also the mall, beaches, pools and theme parks.
For more cultural travel there is old Dubai and Arabic culture to discover. Maybe visit mosques such as Jumeirah Mosque.
Just some of the attractions for kids in Dubai are below. Things to do in Dubai with kids, that are child-friendly, include:
Kidzania Dubai Mall
Sega World Dubai Mall
The Ice Rink at Dubai Mall
Dubai Aquarium and Underwater Zoo Dubai Mall
Desert Safaris as mentioned here
Legoland Dubai
IMG World of Adventure Theme Park
Kite Beach
OliOli
Bounce Dubai
Wild Wadi Water Park near Jumeira Beach
VR World Dubai Mall
Dubai City Walk
Aquaventure Water Park at Atlantis the Palm
Dancing Fountains at the Burj Khalifa
Dolphin Bay at Atlantis the Palm
Our full post on Dubai with kids is coming soon.
Dubai Beaches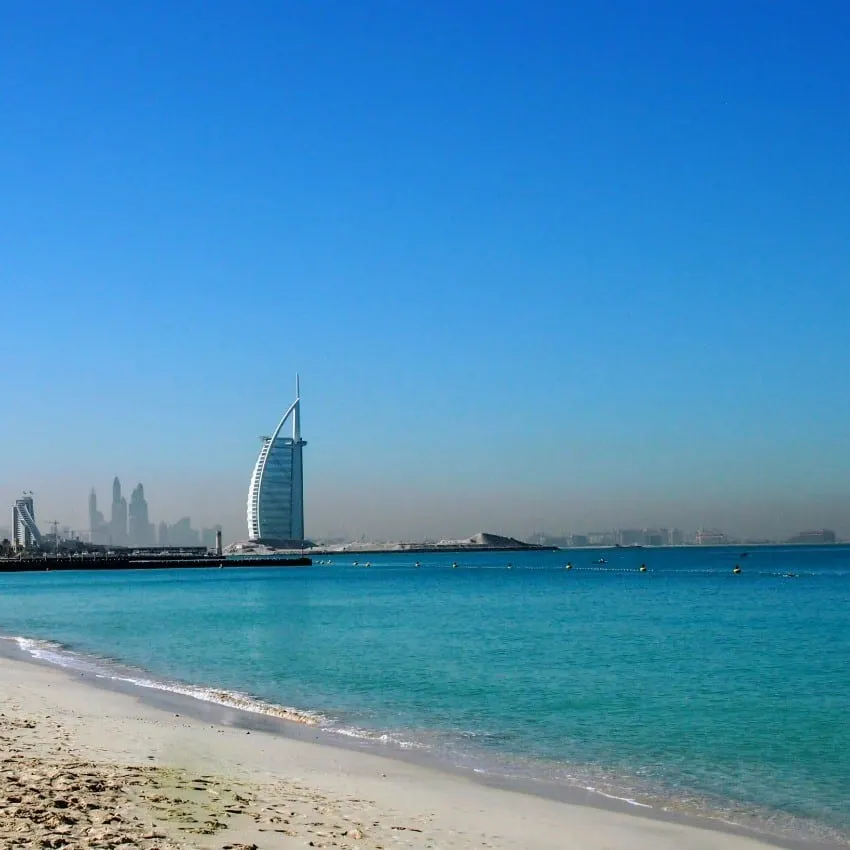 The beaches were very clean and the water calm when we were last in Dubai. Water temperature wasn't as warm as you'd think but not as cold as the Mediterranean.
The beaches have shops and restaurants backing them but there is little shade making it very hot and exposed in the middle of the day.
If you're not staying on the beach, getting there will probably require a taxi or shuttle bus as the metro stopped a few blocks back.
Finding Culture and History in Dubai- Old Dubai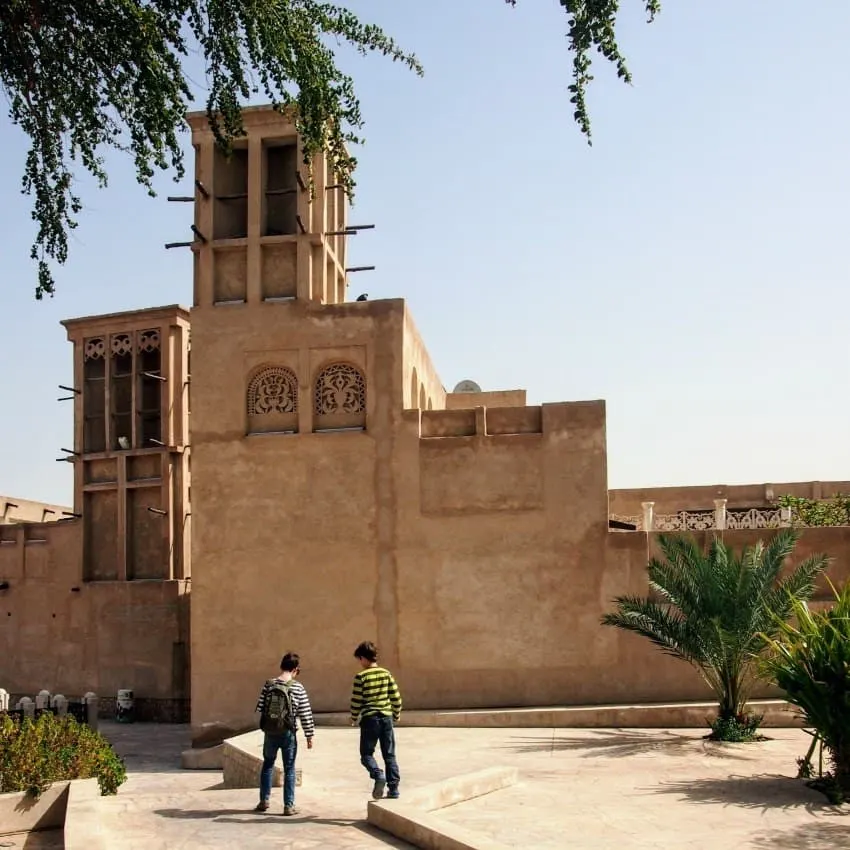 It's not just about gleaming skyscrapers. Down by The Creek, you can find the Al Fahidi Historical District where wind towers (see them above) coral block houses, and well-restored traditional Arabian doorways give you a glimpse into yesterday.
The historic area is relatively small but is nonetheless fascinating.
Take a tour as we did, before wandering down to The Creek, visiting the souks and Dubai Fort.
Dubai's Gold and Spice Souks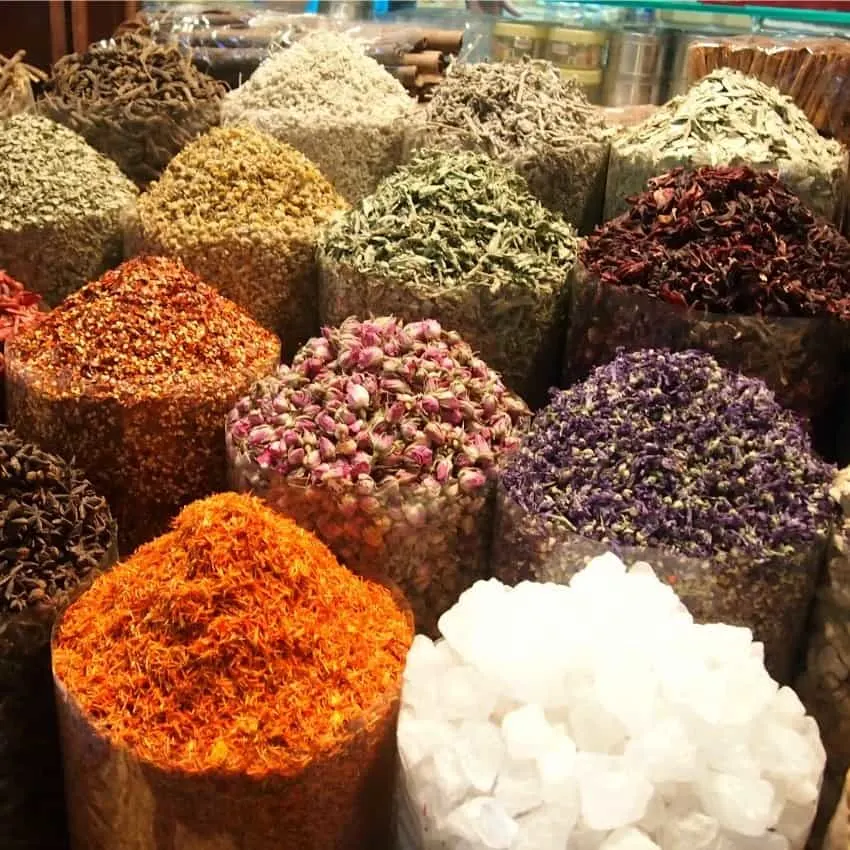 Again these Dubai Souks are small compared to those you see in Istanbul or Egypt, but nonetheless, you should go.
Identify spices as you stroll the alleyways and be stunned by just how much gold it's possible to wear.
Just be very, very wary of buying. Some of the biggest rip-offs we've ever seen are here. ALWAYS ask the price first, even for camel milk ice cream.
Cross The Creek by boat from Old Dubai to get here.
Dubai Museum of The Future
Dubai's new Museum of the Future is due to open on February 22nd 2022. Obviously, we haven't been, but if it opened on time we'll be there soon. It looks incredible.
Visitors journey into a future over multiple floors of a stunningly beautiful construction.
Visit the website here to learn more. It's on Sheikh Zayed Road and tickets should be available soon.
Dubai Creek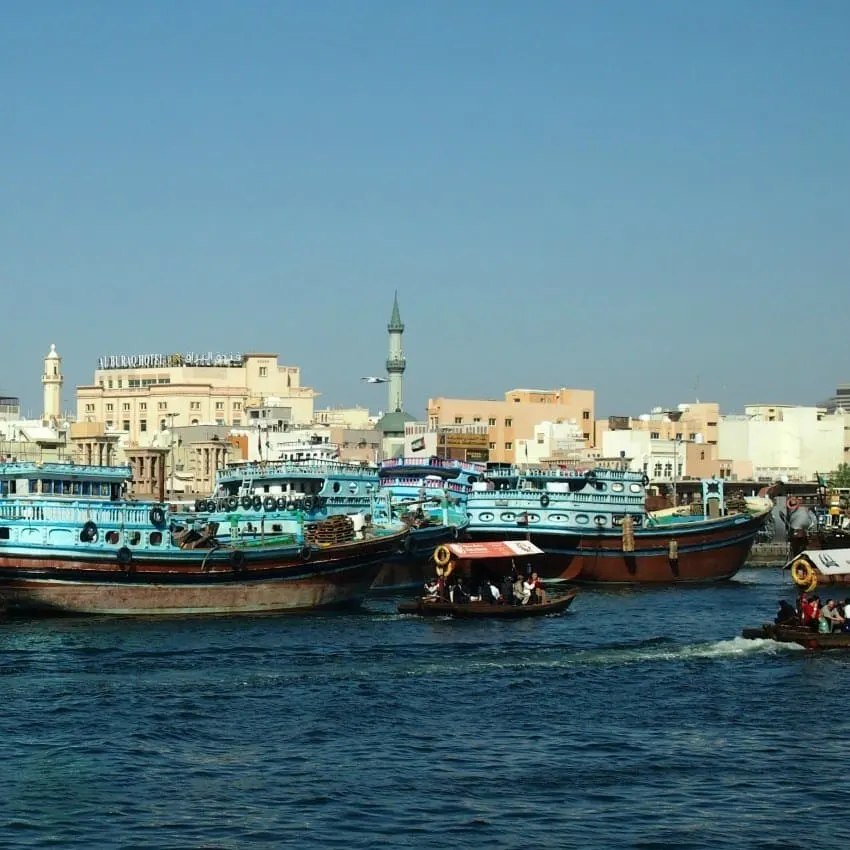 Dubai Creek divides Dubai into two areas, Deira and Bur Dubai.
It was the main port and entry to Dubai for many years and it wasn't until 1963 that the first bridge was built over it.
You can still take boats across the creek but they are mainly for tourists and a few people commuting between the two areas.
A boat ride costs very little and is a nice thing to do when visiting the souks and Old Dubai. These attractions are on either side of The Creek.
The Fish Market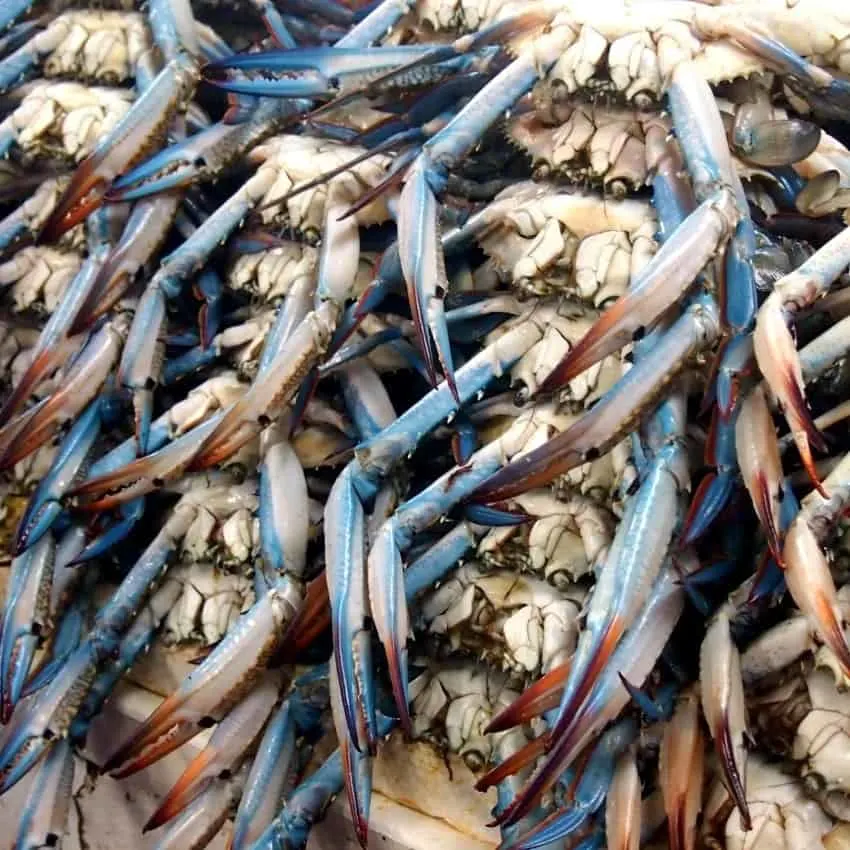 The old Deira Dubai fish market which had been around for decades finally shut its doors as the new Waterfront market opened.
The old market was a great place to visit but it was tired and was long overdue for an upgrade.
Being so busy the vendors had taken to selling their wares in the parking lot out the front.
Like most things in Dubai, it wasn't updated but replaced with a brand new purpose-built market.
Located near Hamriya Port, the Waterfront Market offers fresh fish, meat, fruits, and vegetables. It has everything any modern market would have with coffee shops and restaurants opening as development progresses.
It isn't on the metro line so I'd suggest a taxi and get there early to see the day's catch.
The Date Market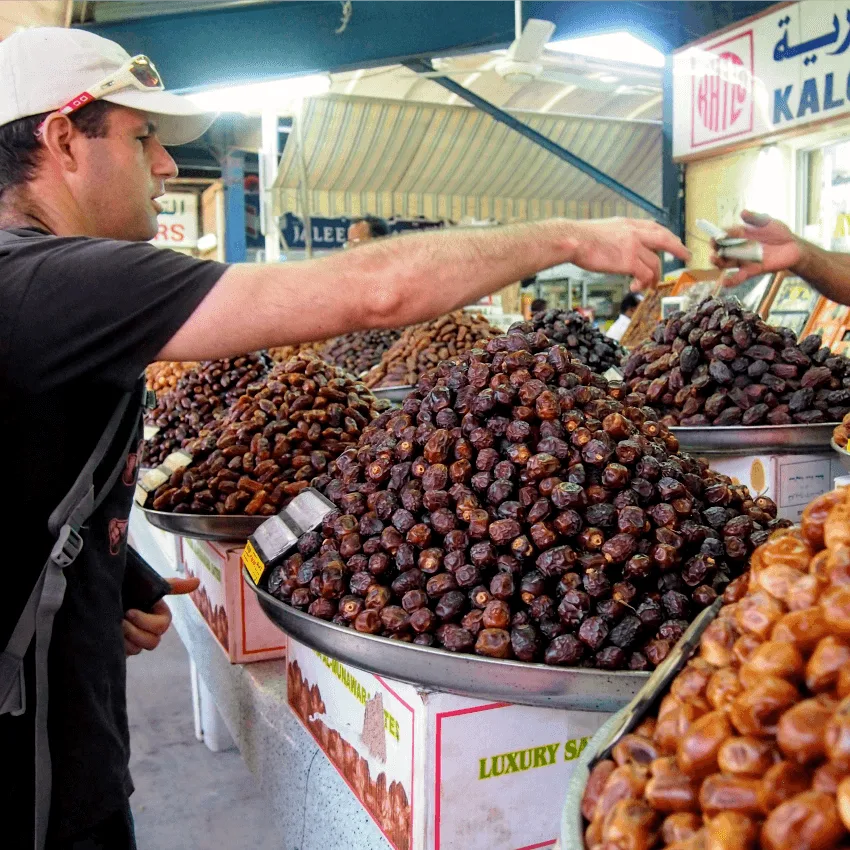 Part of the old Deira Market, the fruit and vegetable market will also be moving to the new Waterfront Market further north.
It will take a while to get it up and running properly and make sure that all the shops have tenants but when it is finished it will be great to see.
Dubai Mall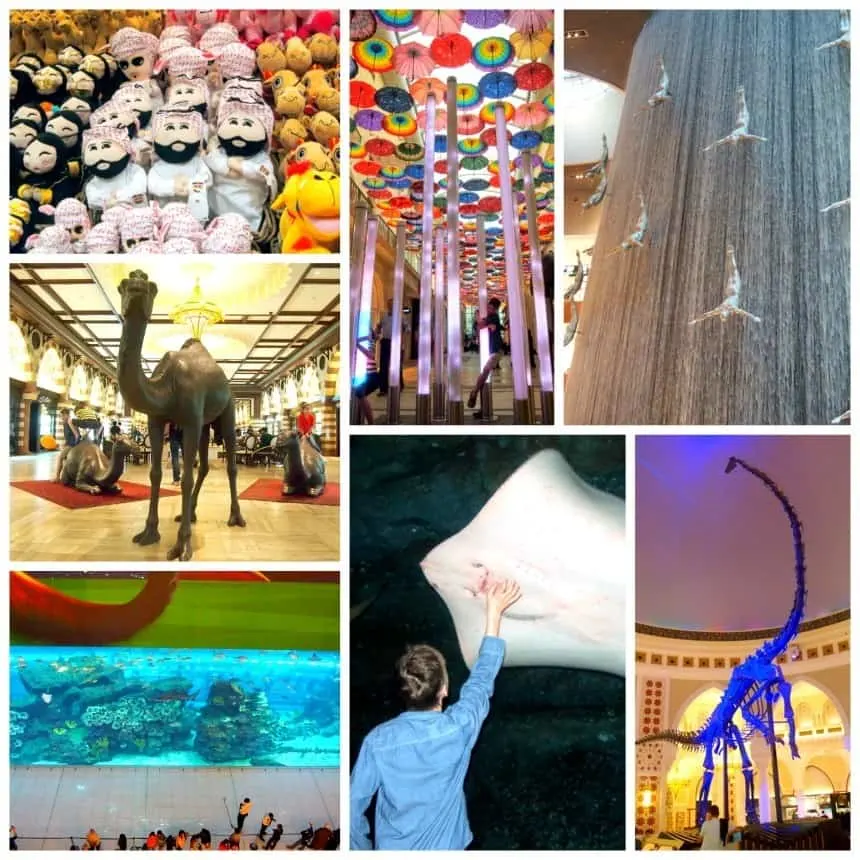 The largest mall in the world by area is how this mall is often described and you could easily lose days here.
We loved Dubai aquarium on the ground floor of The Dubai Mall and the Burj Khalifa outside where you'll be able to see the water fountain display every evening.
Please check times and dates for variations.
Getting to and from the mall was easy with either the crowded metro (don't try and catch it during peak hour) or the taxi ranks located at designated areas on the lower ground floor.
During peak hour we had an hour wait to catch a taxi but the designated waiting areas are well manned and all taxis were official and on meters.
You'll notice that many of the attractions listed above under Dubai with Kids are in the mall. Add to these, one of the biggest candy stores we've ever seen (it was opposite the huge viewing tank of the aquarium) and you have kid paradise.
Where is the Dubai Mall?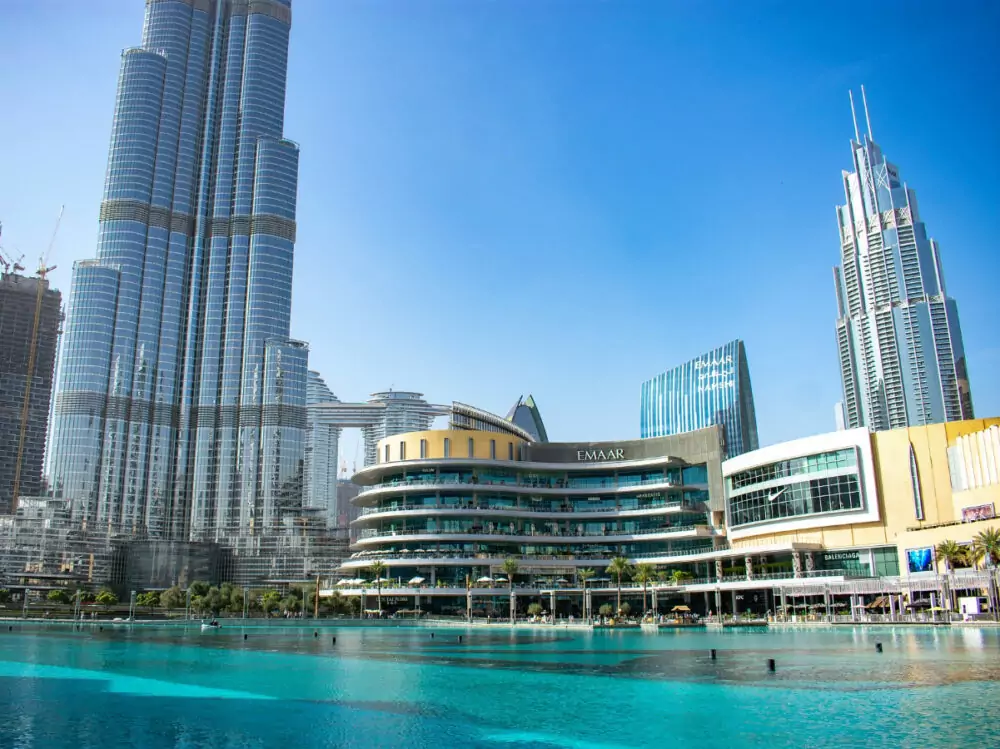 The Dubai Mall is in the city of Dubai in the United Arab Emirates, a country in the continent of Asia, and the Middle East. It is located on Financial Center Street, Along Sheikh Zayed Road, Next to the Burj Khalifa and Dubai fountains.It is part of the Downtown centre, known as Downtown Dubai, a building project which took over 20 million dollars to create. It has it's own Metro stop and parking for cars. The nearest Metro Stop is the the Burj Khalifa/The Dubai Mall station but the walk to the Dubai Mall itself, from the station, is around 15 minutes through air-conditioned walkways and shops.
The Dubai Mall and Mall of The Emirates are two different places.
Tours of Dubai
We've always found it hard to book tours in Dubai, the only local option seems to be to book via your hotel.
Of course, they have an agenda and will point you towards the tours that pay them best.
We first discovered GetYourGuide in Dubai when we booked our Desert Safari (book using this link) and have been using them ever since. They have a lowest price guarantee and come with the peace of mind that a big company gives you.
We use them, we trust them. There are dozens of tours, from sightseeing to dinners to major adventures and thrills that only Dubai can provide. Check out the top Dubai tours and attractions here.
Tours From Dubai
Abu Dhabi is the capital of the United Arab Emirates and multiple tours are available from Dubai.
These are very popular and well worth doing. We tried and failed to get from Dubai to Abu Dhabi by bus. In the end we took a free shuttle.
Read about getting from Dubai to Abu Dhabi here.
Dubai Currency and Cash
The currency of Dubai is the UAE Dirham and most transactions in Dubai will be via Apple Pay, Google Pay or any major credit card.
Read our full post on handling money and currency exchange in Dubai.
Burj Khalifa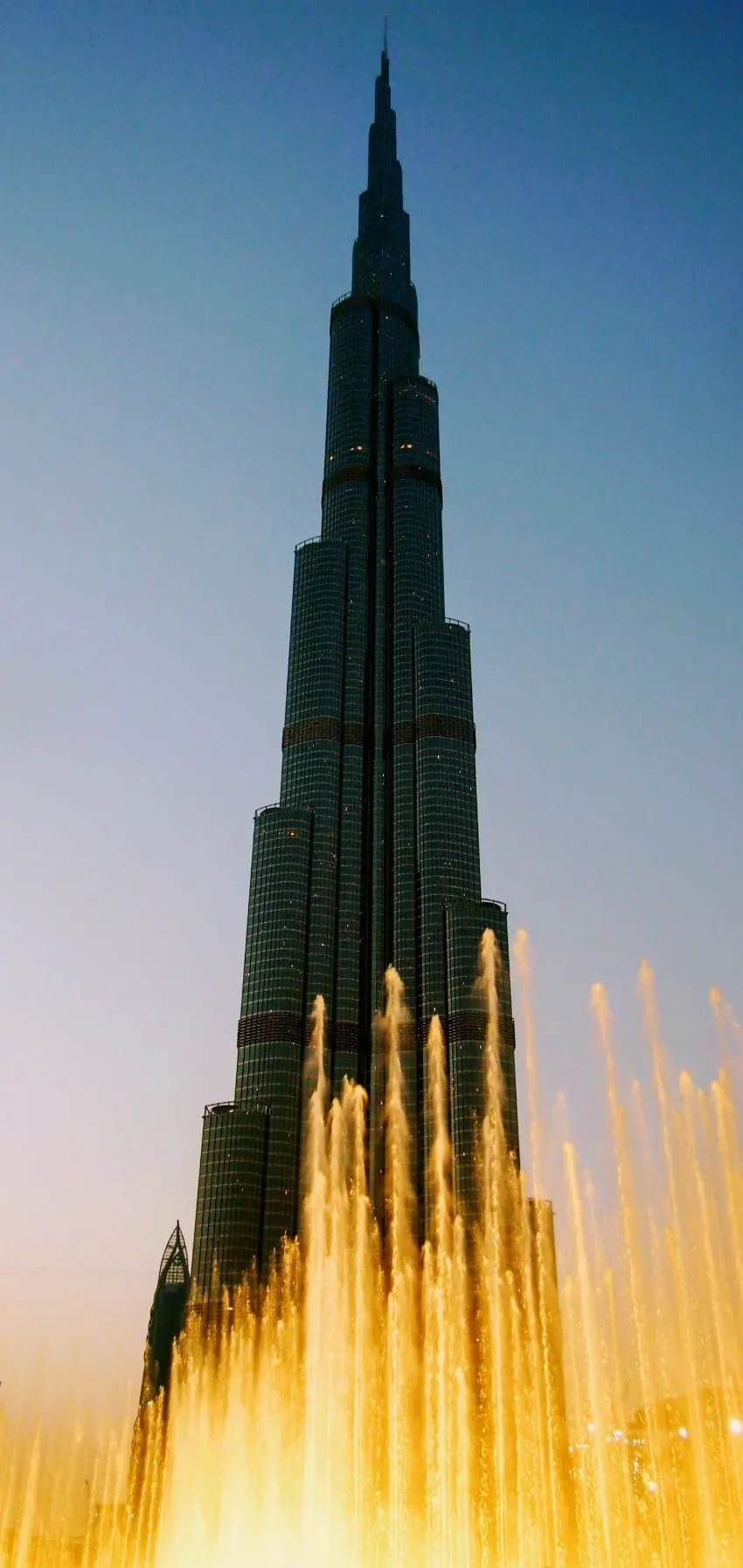 The tallest building in the world (it may not be now) it stands at 829.8 m in downtown Dubai.
It is so high that we heard people living above the 80th floor should wait 2 minutes and people above 150 should wait 3 minutes before eating during Ramadan as the setting sun can still be seen from these floors.
The building is mixed usage, with apartments, restaurants, offices and viewing areas. It has won many awards for its architecture.
The Burk Khalifa also holds numerous records for base jumping, both official and unofficial.
Each night it hosts a water fountain display which is located just outside of the Dubai Mall at the base of the Burj.
We've enjoyed this Dubai fountain show several times now, it's quite special. Expect crowds.
At the end of the display is when taxi ranks at the mall will be very full. It can easily take an hour to get into a taxi.
Burj Al Arab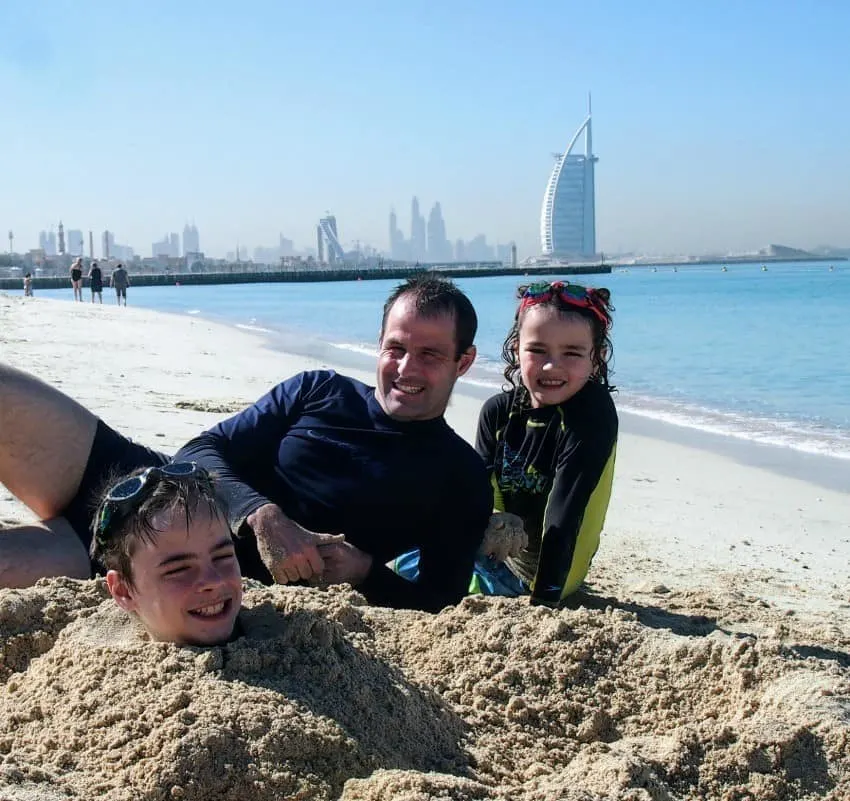 The beautiful Burj Al Arab on Jumeirah Beach is said to be the most luxurious hotel in the world. It's 6 star status actually came about because of a misunderstanding.
It's certainly a stunning building and a trip to the beach will give you great views. If you'd like to stay, check it out. I know I would.
Food in Dubai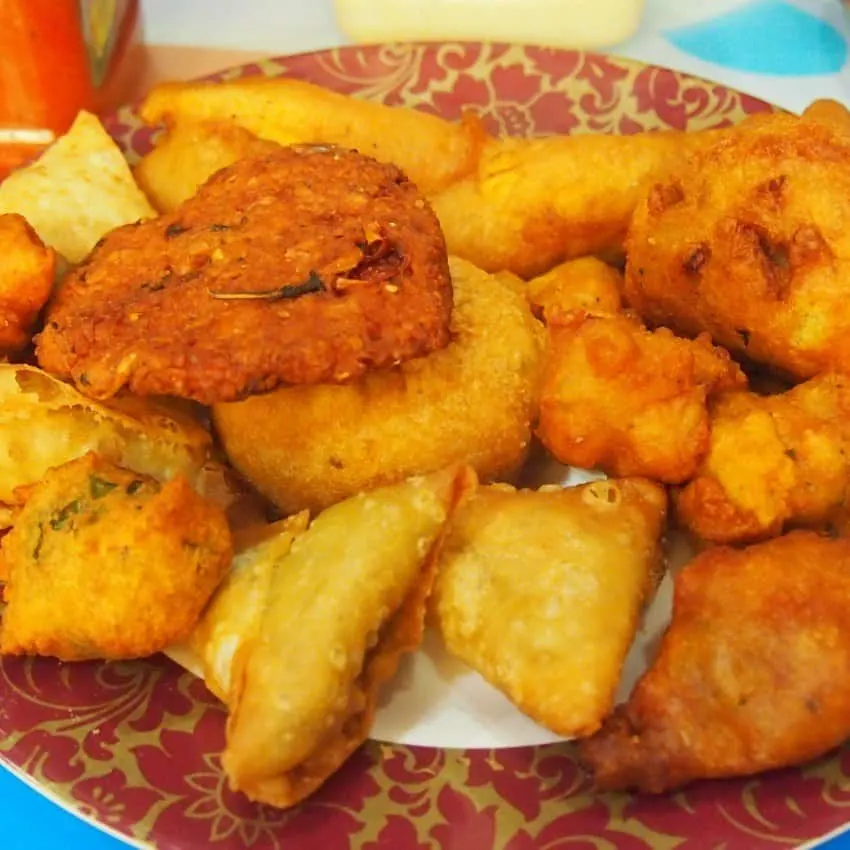 Obviously, you can get anything you'd like in Dubai, it's a big modern city. The most authentic local food we found was probably on our cultural tour and Emirati lunch and the street snacks we bought in the souk near Old Dubai (pictured above).
We tend to self-cater a lot in Dubai, not my favourite thing, but good cheap eats are thin on the ground.
Look out for the supermarket chain, Spinneys, there seems to be one every few paces.
What to Wear in Dubai
Surprisingly, there are no hard and fast restrictive dress rules around Dubai.
You'll see women fully covered through personal choice while others wear swimsuits or bikinis at the beach and around pools.
However, if you're heading to the mall, a restaurant, market, or really, any public place. Show some respect in terms of dress.
Certain items are not allowed, very short shorts and skirts, crop tops, strappy tops and so on.
Cover up from shoulders to knees and all should be well.
Men should also show similar respect.
Please check current requirements and dress regulations for anywhere you're planning to visit in Dubai.
The locals always seemed dressed to the nines and you'll be amazed by the well-groomed, fragrant, dazzlingly white-robed men and their immaculately made up partners.
Even if you can only see eyes, those eyes will be faultless and captivating.
Dubai-Best Times to Visit
December is a popular time to visit Dubai, with school holidays, Christmas, and cooler temperatures making Dubai a great winter sun destination.
Probably the worst time to visit Dubai would be July and August, when you could see temperatures up to 50C.
The best time to visit Dubai is generally the cooler months, November through to February. But Easter can be OK too.
Generally, Dubai is a winter destination for most northern hemisphere tourists (UK, Europe, USA), a summer destination for Australians escaping the Melbourne, Canberra, Sydney or Adelaide cold!
Can You Drink the Tap Water in Dubai?
Nearly all the drinking water in Dubai comes from desalination. The government has stated that it is safe to drink when it leaves the processing plants.
A lot of locals don't drink the water blaming bad taste and the pipes that carry it.
We're happy brushing our teeth with tap water but wouldn't be drinking glasses of it.
Can You See Shows in Dubai?
Yes, Dubai has numerous shows, the biggest and best is probably La Perle by Dragone.
You can also see a belly dancing and tanoura dance show on most desert safaris in Dubai.
What to Take With You to Dubai
There's very little that you'd need to pack for Dubai that you can't buy there. Dubai culture revolves around shopping, they'll have what you need.
You'll be in a city, so the sort of travel gadgets we normally recommend are redundant.
Theft isn't a big worry but think about anti theft bags and devices particularly for the souks.
Dubai is one of the places that we visit to stock up on things like good quality jeans and underwear, so don't over-pack.
That's it for now. We're heading to Dubai again this autumn so this post will be updated yet again and more content added. It was a pleasure creating this Dubai travel blog and guide to help you plan your trip to Dubai and UAE. Can you use the red Pinterest button below to save this post to Pinterest? Or hover over the centre of one of the long images and a button will appear by magic. You can then choose which Pinterest image you like best. Thanks!
If you'd like to hire a car during your stay, use this car rental comparison tool to find the best deal!

We also suggest you take a look at this company to get a quote for all kinds of the more tricky adventure or extended travel insurance.

Try Stayz / VRBO for an alternative way to find rentals on homes/apartments/condos in any country!