This post may contain affiliate links.
If seeing a belly dance in the Middle East is on your bucket list, it's easy to attend a belly dancing show in Dubai. Belly dancing is thought to have originated in Egypt, but this traditional dance form in which the stomach area is exposed, takes place in Dubai, with belly dancers often coming from neighbouring countries. You can see belly dancing on one of Dubai's desert safari tours and we give you information on how to do that in this post.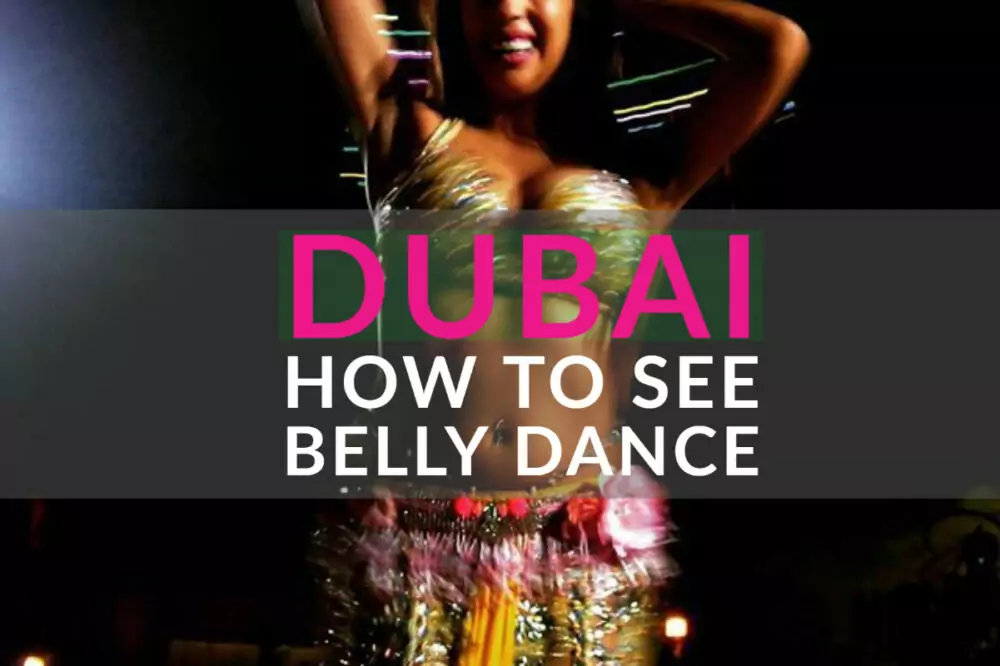 We've taken these tours in Dubai twice, as a family with kids, these are family-friendly tours but they are also popular with men.
You will see a lot of men filming, recording, and taking photos of the belly dance on stage.
There are other dance forms on these tours too, including tanura (or tanoura) dance, plus camel rides, dune bashing, dune surfing, quad bike tours and a buffet dinner (with adult beverages available to buy) at the desert camp.
Each tour is slightly different and you can choose which type of tour you'd prefer.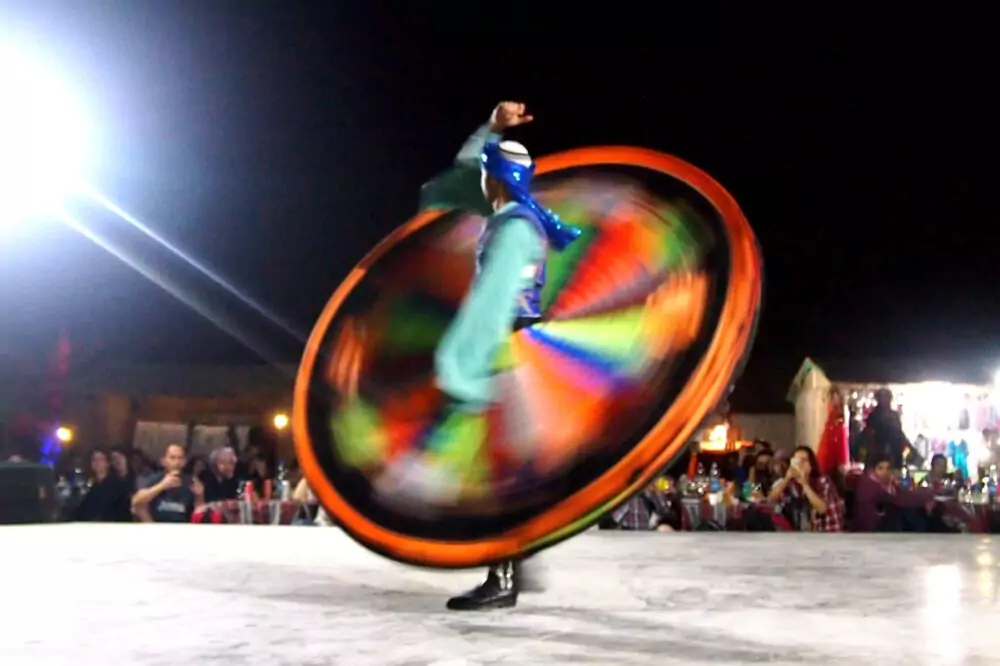 In our experience the desert camp tours have always had belly dancing as part of the entertainment and the dancers have performed very well, it's fun to watch these shows for men, women and children, unless a person is very conservative.
Belly Dance Dubai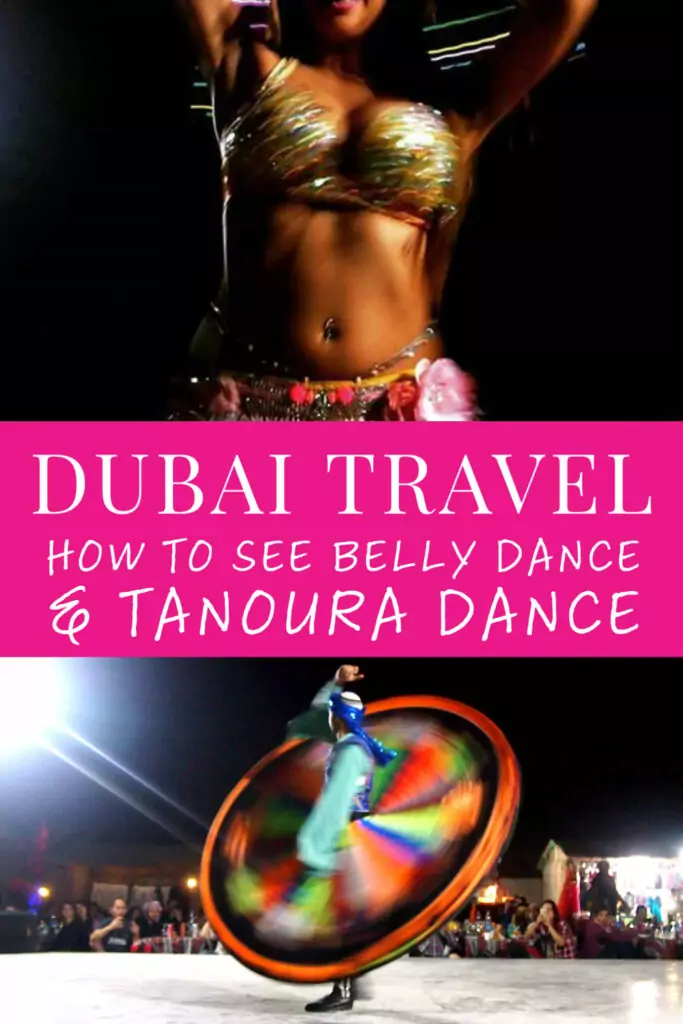 To book a tour with belly dancing in Dubai, simply book online here. These tours normally include pick up and transportation from your Dubai hotel. Some include camel rides, quad biking, 4×4 driving (dune bashing), most include a good buffet dinner at the desert camp just outside Dubai city. They are fairly expensive but these tours are well worth the money.
If the tour states that it includes "Ladies Khaliji Dance" this is probably not the same as belly dancing.
This link is to a tour that states it does include belly dancing. But please check what's included as they may change the dance forms included.
When is the best time to see a belly dance in Dubai?
The best time to visit Dubai is normally winter, around December, when day time temperatures are more tollerable. However, as these belly dancing tours are at night, in the desert, you may find it's cold. July is one of the hottest months in Dubai, most people do not visit Dubai in summer when temperatures are extreme.
The best time to take these belly dancing desert tours are probably autumn and spring, to avoid extremes of temperature.
Where can you see belly dancing in Dubai?
Other than these desert belly dancing shows, you can also see belly dancing in some of Dubai's hotels and restaurants.
Have fun on your desert safari, enjoy the belly dancing and tanura dance show. If you need more information on things to do in Dubai, take a look at out guide to visiting Dubai. If you're looking for a fabulous place to stay in Dubai, or maybe you'd like to take a cultural tour, we have that for you too.
If you'd like to hire a car during your stay, use this car rental comparison tool to find the best deal!

We also suggest you take a look at this company to get a quote for all kinds of the more tricky adventure or extended travel insurance.

Try Stayz / VRBO for an alternative way to find rentals on homes/apartments/condos in any country!