Last Updated 04/03/2022.
Can you drink alcohol in Dubai? The answer to that question could convince you to book your Dubai holiday, or not. Yes, you can drink alcohol in Dubai but it's not as easy to buy alcohol in Dubai as it is in most Western or Asian countries.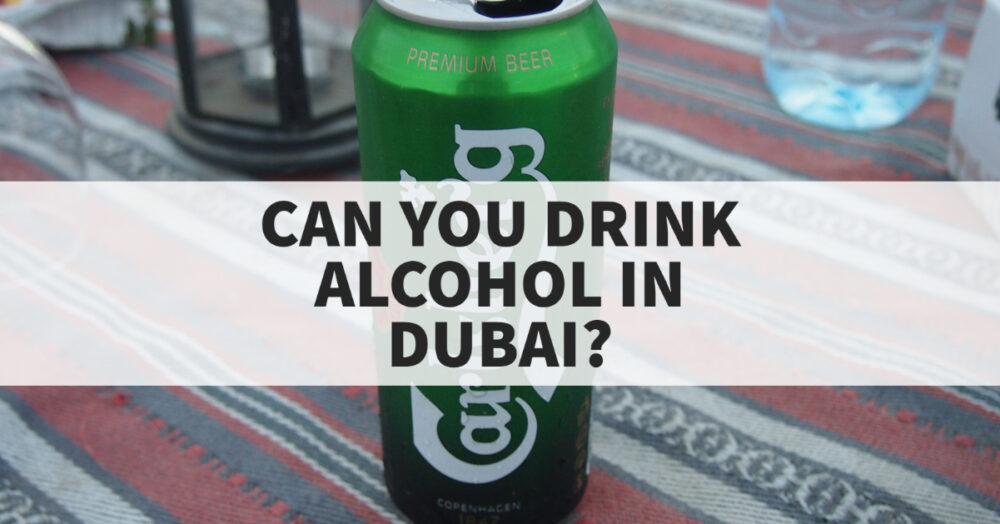 Your corner shop most likely won't sell alcohol as the sale of alcoholic drinks is regulated. Only licensed establishments can sell alcoholic drinks in Dubai.
It is very likely that your hotel, or restaurant, will be licensed to sell alcohol, be that beer, wine, or spirits. Glitzy hotels and celebrity guests are well-known in Dubai. Most of those guests will be looking for a glass of wine or a rooftop cocktail!
I was able to purchase an adult beverage on our desert camel safari excursion. I only bought one as it was very expensive, I think $10. That was the only alcoholic drink of that entire trip to Dubai.
There are also a good number of clubs and bars in Dubai for those who really like to party.
The legal drinking age in Dubai is reportedly 21 (double check that here) but not just anyone can buy a drink in Dubai.
You will likely need to show your passport if you'd like to visit a bottle shop or offlicense.
The UAE, being an Islamic country, does have some fairly strict regulations around the consumption of alcohol, however, for tourists, you should be able to find, and enjoy, your favourite tipple with dinner or in an adult environment.
Similar restrictions around the consumption of alcohol can be seen in Egypt, and Malaysia, but in these countries, as in Dubai, finding an alcoholic beverage is possible if you know how! Want to check out some of the best gyms in Dubai?