This post may contain affiliate links.
Queues at Disney World and all of the Disney Parks can be long. Standing in line for over an hour for a ride isn't unusual. But if you plan your day, get there early, and take advantage of queue-beating offers, queues become less of a headache. Here are some ways to beat the queues at Disney, and even to ride the big rollercoasters over and over with zero queue time.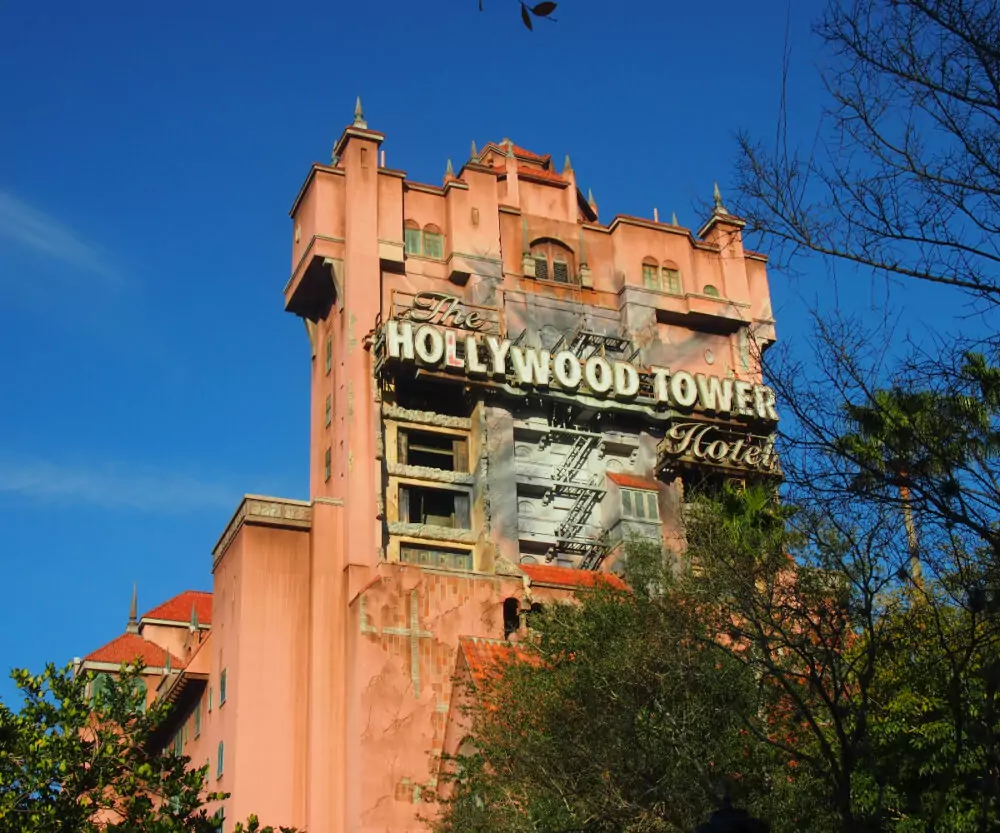 Queues at Disney
After three amazing visits to Disney Orlando Florida (Disney World) and one to Disney Anaheim (Disney Land), we think we've learned a thing or two about beating the queues at Disney theme parks. We've read many a blog post telling of suffering in the Disney World queues, but honestly, it's never happened to us.
Our Disney days have always been wonderful and gone smoothly and I think that's down to being there at the right times, on the right days, having realistic expectations, and having a few tips, tricks, and hacks up our sleeves.
Our first trip was when my elder son was a toddler, a few weeks off 2 and I was pregnant with a 7-month bump. Being under 2 cuts airfares and Disney admission prices, hence the trip. Bumps are free.
That time we bought a 5-day hopper ticket and enjoyed all the parks immensely (there are 4 Disney parks in Orlando, and we once did take the challenge to visit 4 Disney World parks in one day.)
Trip number 2 was when the children were 7 and 5 years old, this time I visited Disney World without my husband, Chef. That trip was an absolute blast. We took the same deal, a 5-day hopper.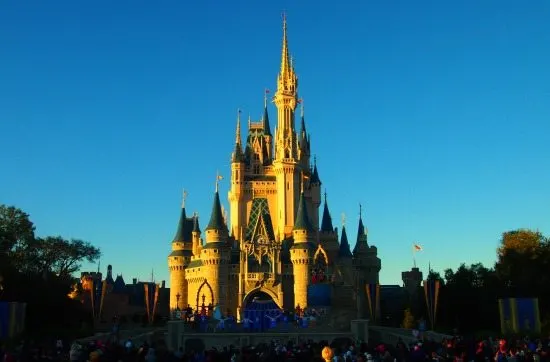 This time the boys are 7 and 9 years old. We only bought a one-day, one park, ticket for the Magic Kingdom yesterday, it's the Disney park that you really can't miss. Later in the week we plan to buy a hopper ticket and visit all 4 Disney Parks in one day, just for fun! The four Disney Parks in Orlando Florida are:
The Magic Kingdom, Animal Kingdom, Epcot, and Disney's Hollywood Studios.
Animal Kingdom is a big favourite of ours but The Magic Kingdom is the classic Disney Park, Hollywood Studios is where you need to go for Star Wars attractions and Epcot is more about science, space, and the world.
I think I can pass on a few tips to make your Disney day run more smoothly. This post relates to Disney's Magic Kingdom but the same rules apply to any theme park.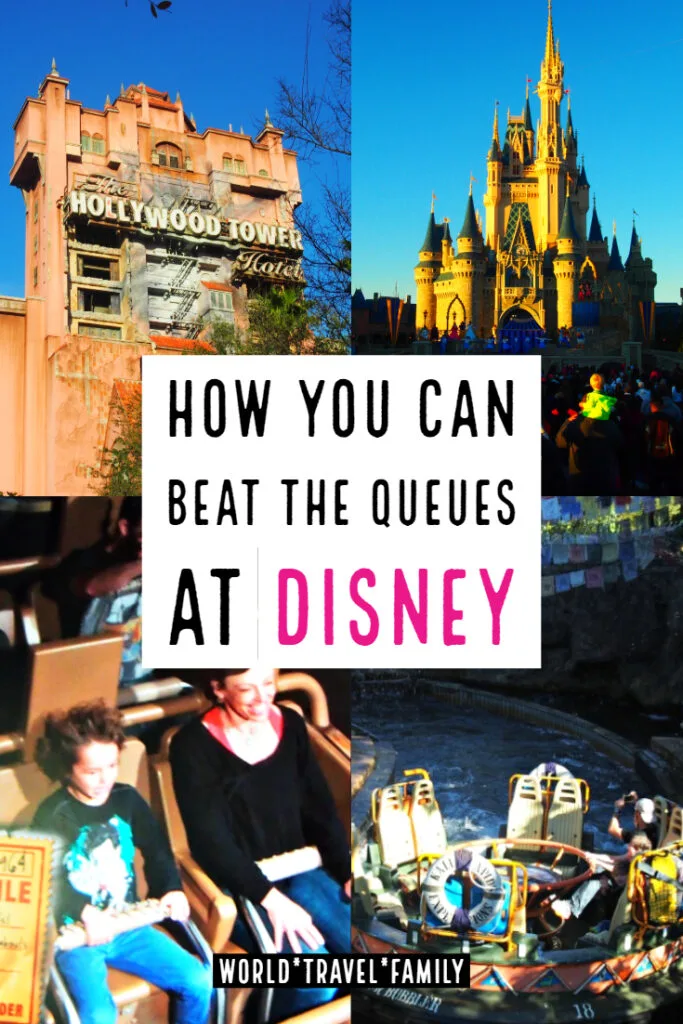 Here are a few tips for planning your Disney World day in Orlando to best beat the queues. In the final paragraph you'll see that you must always check opening times and crowd levels, but if you take these tips on board you should have an easier day and maximise your ride time.
There Will Be No Disney Queues at Opening Time.
Park opening times vary with time of year and crowd levels but on our last trip the park opened at 9am. That is the time the rides start, the ticket booths and main Disney gates open before then.
To get from the car park, to the gate, to the rides takes a while, you have to catch a monorail. Yesterday we were parked and walking towards the ticket desks at 8.30am. That gave us plenty of time to be at the first ride by 9am. Being first on the ride allowed us to ride it several times, back to back.
If you have a favourite ride, get there as the gates open and be at that ride first. You should be able to ride it several times before queues build up.
Best Times To Visit Disney Florida to Avoid Queues
Avoid school holidays, public holidays and any time kids and adults are free of work and school. Unfortunately, Disney opening times vary with crowd levels, at quieter times they will open later and close earlier.
Also, the big shows may not all be running every day at ultra-quiet times. The best thing to do is to consult Disney crowd and queue charts ( this is an example), these predict popularity and how busy the parks will be on given days.
Be sure to check those opening and closing times! September is usually a good month, after the kids go back to school. In winter (January – February) you should be good, avoid weekends where possible. Look out for special events like Halloween, Easter Parades, Food Fairs and opening of new attractions, this will bump up queue times.
I've waited in queues for over an hour, often, but usually, we won't line up if queues are that long and we'll find a ride with a shorter queue time instead. Queue times are indicated at the entrance to most rides and the waiting areas are usually fairly entertaining with things to look at as you move forward.
More Tips to Beat the Queues at Disney
Pre-Bought Tickets Won't Necessarily Save You Queue Time or Money.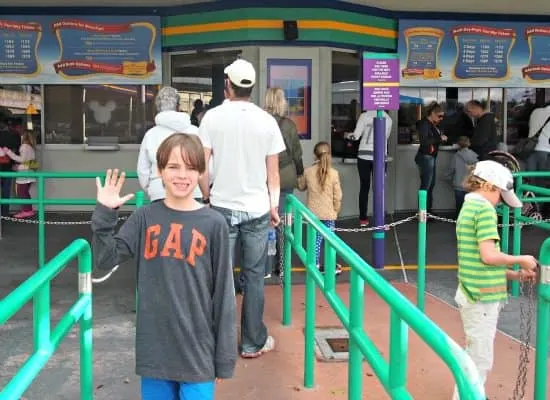 This was the queue for tickets when we arrived slightly after 8.30 am. There wasn't one. We bought our tickets and were straight through to the gates for the monorail holding area.
We looked at every legitimate special offer on Disney tickets we could find and nowhere matched Disney's own ticket prices. The heavily discounted tickets can be dodgy, you may get part-used tickets or admission as part of an employee's family. I won't go there, too much at risk.
The Gates To the Monorail Station Open at 8.45.
No point in coming super early, you'll be waiting to catch the train. (On this day – with a 9am opening – it varies)
Walk Straight Through Main St. USA.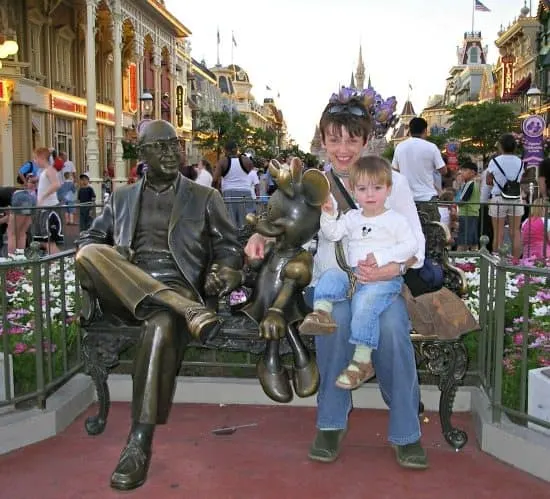 As you enter the Magic Kingdom you pass through the square and Main St. USA. People stop to take photos of Cinderella's castle and with the strategically located cast members, some even browse the shops. Don't! You can do all that later. Head straight on up Main St. and turn right or left towards whichever rides you'd like to hit first. If you are there before 9am, as we were, cast members keep everyone entertained at a rope barrier before walking the crowd through to their ride of choice. There is no pushing and shoving, walking only.
Visit Disney With a Plan.
Before you visit any of the Disney Parks get your hands on a park map and familiarise yourself with the layout. Work out where the popular rides are and decide which you want to visit first. You need to get the big, popular rides under your belt early.
Go Hard to Start With!
We decided to start with The Pirates of The Caribbean in Adventure Land and then go next door to Frontierland for Splash Mountain and Big Thunder Mountain. From there we worked our way over to Space Mountain, the biggest rollercoaster in the park stopping at the Haunted Mansion, Regal Carousel and a few others on the way.
There was only a 25 min wait time on Space Mountain by the time we got there, all the other rides up 'till then had been zero wait time. We managed to get on a couple more of the less popular rides before any big queues built up
At Animal Kingdom a few days later we'd planned even better, we went straight to Expedition Everest, the big yeti-themed rollercoaster, and rode that ride several times back to back with zero wait time.
Take a Break From the Rides at Peak Times.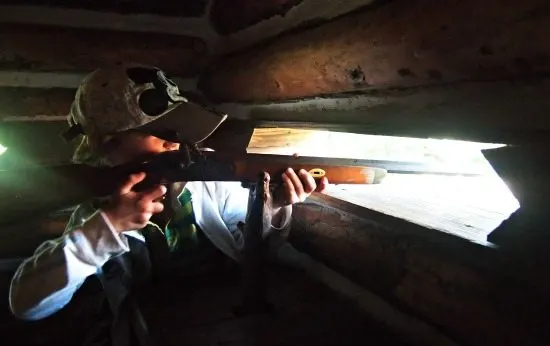 When everyone is queuing, do something else. Take the kids to Tom Sawyer Island to play while you take a break. This was me yesterday, I was pooped, but I got my second wind eventually.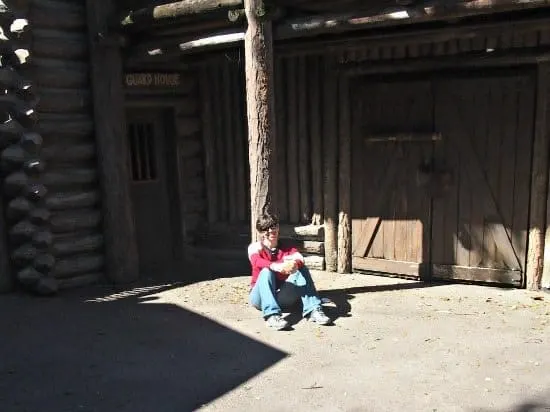 Rides such as the Tomorrowland People Mover never seem to have any wait time, or you could meet some characters, eat classic Disney food or browse the shops.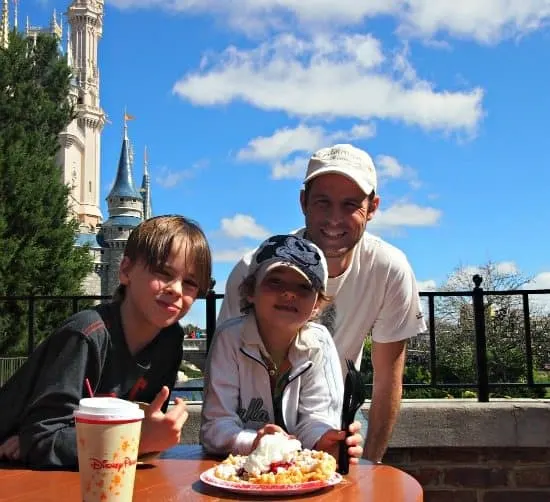 Pick up the Pace Again in the Late Afternoon.
Wait times started to drop steeply yesterday at around 4pm. From then until 8pm when the fireworks started we rode a lot of big rides with very short wait times, zero to 10 mins.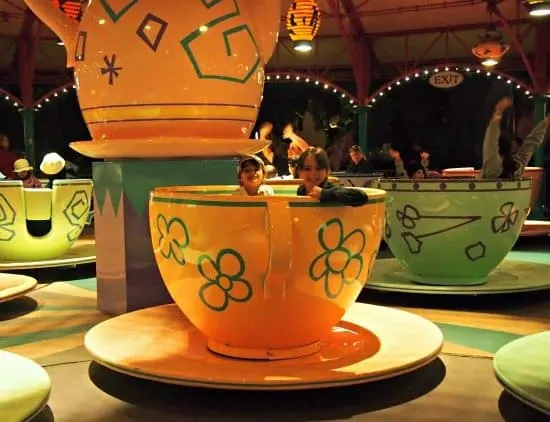 We didn't watch the electrical parade yesterday, it's well worth seeing, but it would have been our 4th time so we chose to spend our time on the rides.
Use the My Disney Experience App.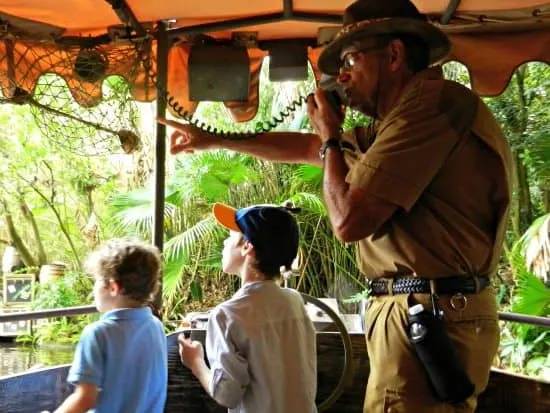 This app tells you what's going on in the park when and gives you up to date wait times for all the rides. You can instantly see which rides to target and which to avoid. Wait times fluctuate wildly, at one point we went to the Jungle Cruise and the wait time was 80 mins. No way were we standing in that queue! Just an hour later wait time was down to 25mins. We waited, it was only 15 mins, not 25.
Using the New Disney Fast Pass System.
Things have changed, Fast Pass was called FP+ at the time of our last visit and beating the Disney queues with fast pass isn't as easy as it used to be. Under the FP+ system we could only nominate 3 rides, all day to FP+ . We picked our 3 rides and were given time slots. If we turned up at our appointed fast pass time to find the queues short, we could choose to not use FP+ and nominate a different ride.
We had Space Mountain, Peter Pan's Flight and Buzz Lightyear's Space Rangers on Fast Pass. The time slots we got were spread out over the afternoon and gave us a bit of structure to work around. The kids love the Space Rangers ride, they went on 4 times yesterday, a similar ride was their favourite at Legoland Malaysia and at Niagara Falls.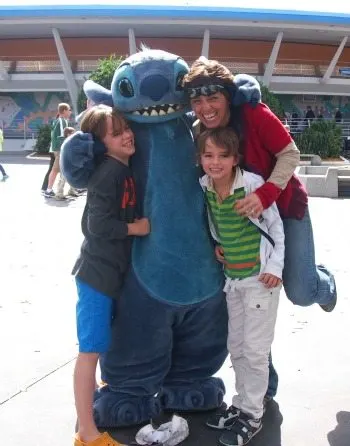 Split Up to Jump Disney Queues.
How to jump Disney queues? If you want to move fast, jump the queue, and don't mind your party being split up, declare yourselves as single riders or groups of three when asked. Odd-numbered groups, particularly singles, are often ushered to the front of the queue, saving a lot of wait time.
Avoid the Disney Queues to Get Out of the Park
There are two monorail lines that leave from the main gate. The nearest one had a queue a mile long last night. The second one, on the far side, was completely empty. Take that one, we were straight out in no time.
We were at Disney's Magic Kingdom from 8.30am to almost 9pm. It's a long day and it can be hard work but it's so much fun! We didn't ride every ride, meet every character or watch every show but we did cram in everything we wanted to do plus eat a lot, play a lot and rest a little. I hope our tips on beating the queues at Disney can be useful to you and may you have a totally magical day! Check out our guide to other things to do in Orlando Florida to plan your itinerary. Want to see our other US content? It's on our USA travel blog page.
If you'd like to hire a car during your stay, use this car rental comparison tool to find the best deal!

We also suggest you take a look at this company to get a quote for all kinds of the more tricky adventure or extended travel insurance.

Try Stayz / VRBO for an alternative way to find rentals on homes/apartments/condos in any country!