This post may contain affiliate links.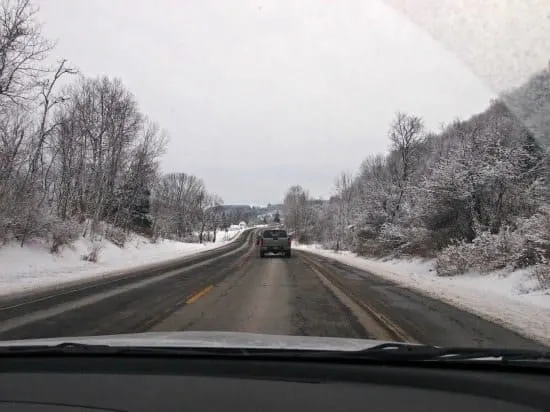 We've been moving around a lot over the last 3 weeks of our USA road trip. We've driven from NYC to Canada to Florida in a hire car. Petrol, car hire, road tolls, food, what's the most expensive part of a USA road trip?
Even travelling the way we do, as cheaply as possible, one part of our USA road trip is proving far more costly than any other.
Accommodation in the Most Expensive Part of a USA Road Trip.
We're finding that family accommodation is very good value in the USA, but it still costs the most.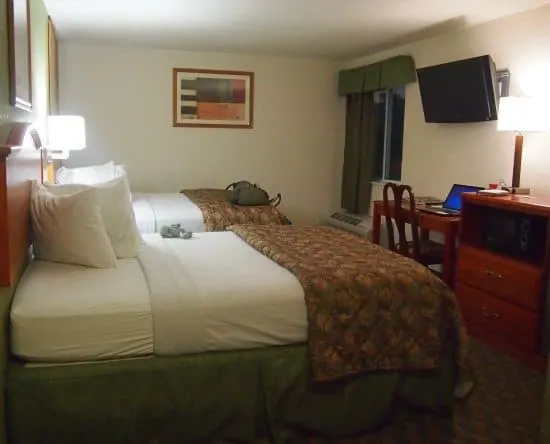 Accommodation for 4 in the USA is, roughly,
Under half of the price we paid in the UK ( but the breakfasts are nowhere near as good!)
Half the price we pay in Australia.
About the same as prices in Malaysia.
At least double what we normally pay in most of Asia.
See our Cheap Family Accommodation series for more information on room costs around the world.
Most nights we are paying under $50, sometimes $40 for a 4 bed room including tax, wifi, breakfast and parking. Watch out, advertised prices very rarely include tax and "resort fees".
What has really surprised us is that accommodation is costing us far more than petrol even with the huge distances we've been covering. Petrol at $3.20/gallon is a pretty good deal. ( Petrol in Australia is roughly $1.55/litre, double the price). Car hire was $599 for 1 month, fees, taxes and collision waver took it to $899. That's $30/day for a small 4 wheel drive, a Toyota Rav 4. Food can cost you as much or as little as you like.
Obviously, the sky is the limit with accommodation, you could pay a fortune if that's your desire, but we like to keep the prices down on rooms as much as possible, it's not what our trip is about. I can give you some great tips on finding cheap accommodation in the USA, but I'll save it for another day, we've got a busy day planned here in Orlando.
We're having a LOT of fun. I never expected to enjoy travelling around the USA so much, my heart is usually in Asia. Most of all, I'm loving sharing it with my family. We are so blessed to have this time together while the children are still small enough to cuddle and giggle with. Just do it, pack up your family and take them away, you won't get this time back!
If you'd like to hire a car during your stay, use this car rental comparison tool to find the best deal!

We also suggest you take a look at this company to get a quote for all kinds of the more tricky adventure or extended travel insurance.

Try Stayz / VRBO for an alternative way to find rentals on homes/apartments/condos in any country!