This post may contain affiliate links.
Now in year 5 of full time travel, I can't believe we travelled so cheaply in year one. We had $30,000 to spend and we were trying to make it last as long as possible. That sum was for 4 people and you'll see below how long it lasted and how much travel we got for our money. So how much money do you need to travel the world?
It depends on you, how will you travel? What are your priorities, what will you save on and splurge on? We can give you an idea below. How much does it cost to travel the world really has no answer.
If I say $50 per day some will find that high, some low, but I can tell you that $50 per day IS achievable in the low-cost parts of the world even for a family of 4. I know of families budgeting $40 per day.
These days we shoot for $100 per day. We're spending more because we can, life is easier, but let's look at that first year of world travel and how much it cost.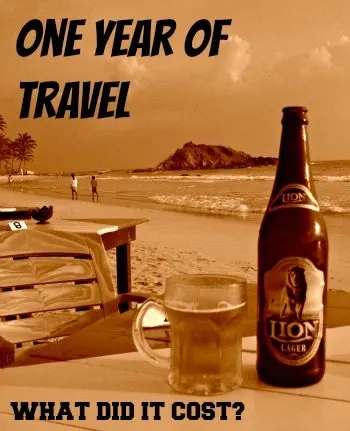 How Much Does it Cost to Travel the World for a Year?
I'll just refresh your memories on where we went and what we did in our first travel year. Remember, we're a family of four, our children were 7 and 9 and they eat more than me.
We've now been travelling the world for over 5 years, these costs are just for our first year of world travel.
Where Did We Go in One Year of Around the World Travel?
We left our home in Port Douglas Australia and took a budget flight to Kuala Lumpur in Malaysia.
We spent around 6 weeks in KL and on Penang before flying to Bangkok ( my husband, Chef, wasn't with us during this time, so things were a little cheaper).
When Chef joined us we took the train to Kanchanaburi before taking a mini bus back to BKK and catching the train to Laos.
We spent 6 weeks in Laos, from there we took the train back to Bangkok for a few days and the bus down to the south of Thailand.
We took the ferry to Ko Samui and from there to Ko Phangan.
Returning to the mainland 7 weeks later, we flew into Kuala Lumpur and took buses down to Malacca and Johor Baru for Legoland Malaysia.
We returned to KL and flew to London via Sri Lanka. Our flight allowed us a 1 month stop over in Sri Lanka.
By now it was November, we spent Christmas in the UK before taking a cruise trip to New York.
We took a road trip around the US and briefly into Canada, ending up in Florida.
We flew from Florida to El Salvador and took the bus into Guatemala.
7 weeks of Guatemala later we flew back to Florida, again via El Salvador.
A few more days in Florida and then another cruise ship to Barcelona via Madeira.
One week in Spain and then we flew to London, which is where we are now. ( were at the time of writing)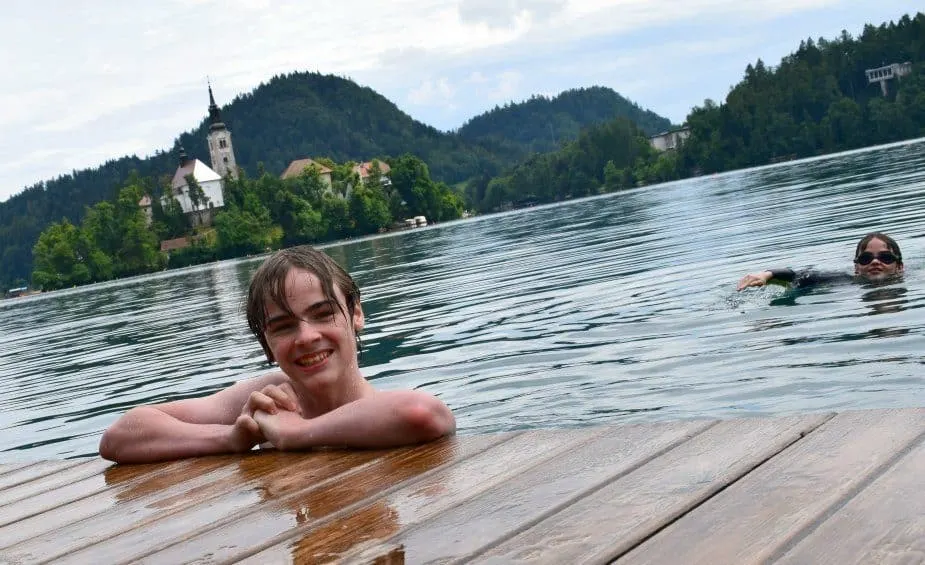 Did We Have a Travel Budget?
No, not really, not since leaving Asia, we just tried to spend as little as possible. We estimated that S. E. Asia would cost us around $40 to $50/day and that was achievable. We never planned on coming to the Western Hemisphere, so it's been a bonus, a far more costly one.
We started out trying to travel as cheaply as possible but we became extremely lax with the purse strings as time went on. What the heck, it was fun.
The cost of travelling the world evens out over time, some days, in London for example, are very expensive, we balanced those days out by travelling much longer and slower in lower-cost countries.
We have a no budget policy, budgets cramp your style.
Did We Have Any Free Travel?
We stayed with friends on Penang and for some of the time in the UK.
We had a couple of free hotel stays through collecting reward points.
We had free use of a family car in the UK.
We had 2 discounted hotel stays in Malaysia, all other hotels have been paid at normal rates, no blogger perks at all.
We've had a lot of free admissions to theme parks and other attractions because of our travel blog, remember, this was year 1, we were very new bloggers and still we got these perks. If you'd like to know more about starting a travel blog start here and explore our blogging section.
I'm not including the mortgage that we are still paying in Australia, our tenants are covering that cost.
I'm also not factoring lost earnings into our around the world trip cost. To us that is irrelevant.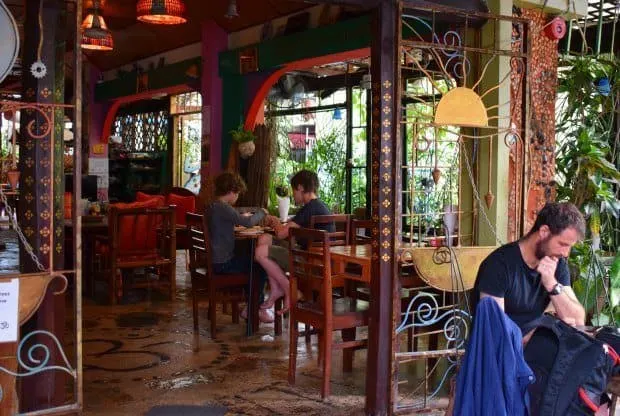 How Much to Travel the World For a Year?
A more detailed break-down of our spending is in our One Year of Travel Cost Breakdown post, we give itemised information there on what travel around the world cost. But you can get the final figure here first.
All money we earned through the blog ( and spent) is included in this figure. It worked out at $98 AU / day, that's $92 US per day. As you'll see in the cost breakdown above we had some big expenses including new laptops and cameras, the actual travel cost is much lower.
That's roughly the same cost for us to live in Australia per day during our 1 year saving period, no frills, including mortgage. Our mortgage on our very large house is only $35/day, so don't take that as an example of typical living costs in Australia.
So same same, but so much more!
I'm really pleased with that.
What do you think?
Which Countries are the Cheapest?
Thailand, Laos, Cambodia and Vietnam are cheap.
Malaysia , India and Central America cost a little more.
Sri Lanka is as cheap as you make it, it can be ultra cheap but admission costs to attractions are incrdibly high, so if you see all of the historic sites it's not cheap, skip them and it's ultra cheap.
The USA is a touch more expensive than Central America
Western Europe, Singapore and Australia cost a lot.
Romania, Hungary, The Czech Republic and Slovenia are much cheaper than Western Europe.
To maximise your travel dollar obviously you need to spend more time in the cheap countries, less in the more expensive countries.
Keeping World Travel Costs Low
As well as spending more time in the cheaper countries, less in the more expensive, be mindful of the following.
Hostel dorms are cheap for singles, for families hostels are almost always more expensive. Private family rooms will cost more than a large shared dorm and you'll be paying for 4 adult beds. There are rarely child reductions in hostels and cheap hotels and guest houses are usually cheaper.
Always hunt for 1 or 2 child stays free if using existing bedding deals. You can find these right up to age 11 or 12. If you're happy to share a large bed with a child you'll save a lot. Most of the big booking engines will search for these deals, this is why they ask for the ages of your children as part of their search criteria.
Hotels with a decent free breakfast can save you money on food.
Try to bargain over transport costs. We've often managed to get a child on a bus for free if they can sit on an adult lap.
To compare prices on a number of hotel booking sites at once, use Hotels Combined. We often find that Hotels.com have the best deals and if you use them you may get every 10th night free. We're using them more and more, but Agoda is still our favourite for Asia.
In Asia you can still sometimes turn up in town and go knocking on doors to find the best deals. Always negotiate. This was how it was always done when we first started travelling but the internet has almost fully taken over.
Find the best flights, on the best days with Skyscanner (tricks for using Skyscanner here). Always check the airline's own website too, sometimes, but only sometimes, they will have a better deal. Sign up for Skyscanner's notifications on price fluctuations.
Where possible, take a sleeper bus or sleeper train or well-priced night flight, they'll save you 1 night's accommodation fee.
We have a cost comparison on what various travellers spent to travel the world for a year. You'll see the huge variations. also have a post on European Road Trip Costs and on Costs of Staying in London while house sitting. We're always adding posts on costs and ways of making travel cheaper or more affordable. If there's any specific information you need just ask and we'll do our best to get that information on the website. To see which countries we are able to give you information on, see our World Travel Destinations page. Looking to plan a family gap year? Check out our guide. We can help you with how much money you need to travel to those places.
If you'd like to hire a car during your stay, use this car rental comparison tool to find the best deal!

We also suggest you take a look at this company to get a quote for all kinds of the more tricky adventure or extended travel insurance.

Try Stayz / VRBO for an alternative way to find rentals on homes/apartments/condos in any country!