This post may contain affiliate links.
I've been asked to write this post on the basics of SEO for bloggers by a member of our private travel blog group and, well, I've been meaning to do it for a long time and I'm in the mood so let's do it! SEO is my jam, I find it fascinating and you'll generally find me immersed in Search Console or SEMRush data, studying SEO trends and algorithm changes. Such things as professional SEOs exist, I'm not one of those because I run 8 sites myself, but I do know my subject. I am primarily a travel blogger but SEO for bloggers be it travel or any other niche and other types of websites is basically the same thing.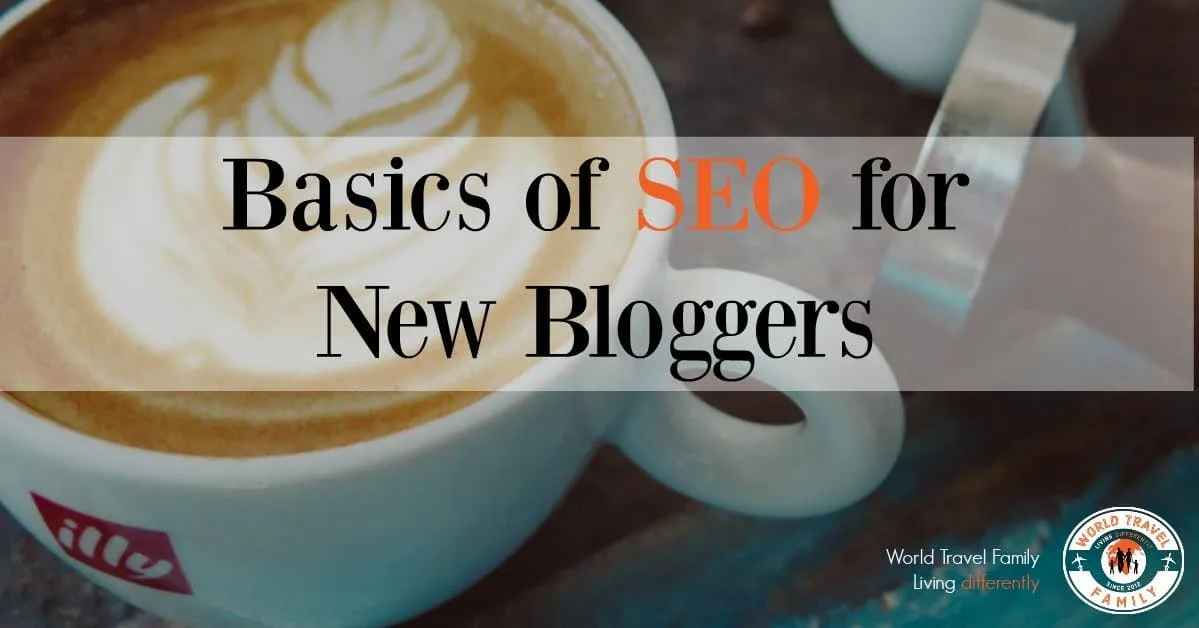 There is so much depth to this topic that there's no way you can learn it all from one page, but I'm going to condense as much of the important stuff as I can and apologies if I forget anything, I'll do my best to get you started on the road to blog domination through decent SEO.

SEO is absolutely vital for bloggers to making a successful website or blog and is a key part of making money from blogging. We have a lot of free information on this website about starting a blog of your own and monetising it. This is a travel blog, but I'm asked all the time how we make a site rank highly in Google, so I do my best to answer your blogging-related questions. Also take a look at our new bloggers' check list, it's here in the blogging section.
What is SEO for Bloggers?
SEO is search engine optimization. It's optimizing your blog, page, site or post to rank highly in Google search results. It's making Google (or any other search engine, even Pinterest) like you. It's getting your website to display at the very top of page #1 of Google because about a gazillion more people will click on that first result that any other result.
Getting in the top 3 is good, getting on page 1 is vital.
Page 1 is broadly considered to be the first 10 results and I always see a big step up in impressions and clicks once a post is in that top 10. However, since Google started rolling out continuous scroll(lete 2022-2023), things may change.
You can find out where your page, post or search term ranks in Google from your Google Search Console dashboard.
Check Google search results using an incognito window, see who else is ranking and how their keywords are looking. Why incognito? Google skews search results to suit the user, so if you're a regular user of a particular site, Google will tend to show you results from that site more. Google want to show you the results that will make you happy.
SEO and Site Speed
The one thing that will probably do the most for your site in terms of SEO and having happy users (which further improves your SEO) is to have a fast site. Fix this first.
A good host, cut your number of plugins, optimise your images and then loads of technical stuff that I can't cover here, but a fast site is massively important. It will also help your affiliate sales.
Black Hat and White Hat SEO for Bloggers
You'll hear these terms used frequently. Black Hat SEO is bad SEO, naughty SEO that Google doesn't approve of that, if caught, could get you de-indexed. Link buying and spammy, dodgy private blog networks are an example of this.
White Hat SEO is nice, kind, fluffy SEO. Everything here is white as the driven snow, just normal SEO practice. If you've messed up your site with black hat SEO, now may be a good time to quit blogging and start over.
Pass Google Juice for Good SEO
I haven't heard this term used in a long time, but imagine Google juice to be a liquid flow of Google love. If you link to a site, you are passing them Google juice.
If your link is made "no-follow" you are sending them much less Google juice.
The more juice your site attracts, the better. You should link out to authoritative sites in every post, have an abundance mentality and share your juice. This is in your favour, it makes Google see you as more solid and dependable, knowing your stuff. Link to non-commercial sites, other bloggers, anything knowledgeable and strong. Don't link to competitors!
Google Likes You as a Blogger If
People spend a long time on your page once they've navigated there from search results.
Users DO NOT return to the search results after visiting your site. ie. their question was answered.
People click-through to other pages or posts on your site from that initial first contact.
Your aim should be to keep people on your site as long as possible, make it "sticky"
Part of this will be having a good-looking, fast loading, easy to navigate, mobile optimised website. These four things are absolutely part of good SEO. You want to aim to pass Google's new Core Web Vitals.
The other massively important factor is how "strong" your site is in Google's eyes, how much "authority" does it have.
This is partly to do with backlinks (incoming links from other sites), but backlinks and artificially inflated Domain Authority are not the real answer. You cannot fully cheat the system by swapping links with other bloggers, you have to have the best content AND have good authority. But a well-placed link surely does help!
Authority also comes with age. The older the site, the better, usually. As this is a metric that can't be faked, start that site right now! Alternatively, you can buy a ready-aged site.
Is SEO or Content King? Both.
Blogging is all about quality content these days. No spam, no fluff, no keyword stuffing, quality content that answers the readers' questions gets you ranked by Google.
Google knows if your readers find your content satisfying, they can see if they click away and look for a different result. It's a vital part of SEO for bloggers to not attract clicks from Google under false pretences, if you get somebody to your page you must answer their question. This is called answering intent.
In addition to user behaviours, Google can now "see" your content in a more human way thanks to it's new Google Brain artificial intelligence.
The cheap tricks of SEO aren't so great anymore.
Domain Authority, Page Authority, Trust Flow, Citation Flow for Bloggers
Scores such as these are indicators of how much Google likes you.
If you check and monitor your domain authority (DA) and see that score rising every month, it's a good sign that Google is liking you more and more.
The higher your DA the easier it gets to put your content on page one of Google.
However your DA score is NOT a score produced by Google, it's an indicator only, created by MOZ.
I believe that DA is getting less and less important, Google gets smarter with every update and these days content, not how many fake backlinks you can get, is king.
These rankings increase with age, quality, social shares and backlinks. Aim to get relevant backlinks from high authority sites in your niche.
Guest posting and collaborative posts are a good place to start if you feel your link profile needs a boost.
I'll hold my hands up here and say that I have NEVER chased backlinks, mine have come naturally and I sometimes rank way above sites with much higher DA than this site from time to time because Google likes me.
I do not have a bunch of fake backlinks and my DA is relatively low, 47. It doesn't matter if your content works for the reader. I've got big newspaper and radio interviews coming up, a backlink from them will be gold. I also got one from Lonely Planet recently, these are the sort of backlinks you need most.
Don't be upset if your DA goes down some months, mine does that often, it will come back up.
I'll also say here, don't be upset if your traffic goes down. Mine is down right now, it's summer, people are on holiday. Watch your income more closely than your traffic, mine goes up and up despite traffic dips. January is always the big month in travel.
I explain more about these metrics and Alexa at the end of this post..
Vital SEO for Bloggers – Keyword Competitiveness & Keyword Research
A keyword is generally a phrase, something like "Best Things to Do in Paris". It's the sort of phrase that people sitting at home type into Google to find information.
As you can probably imagine, thousands of bloggers and big companies, have posts called " Best Things to Do in Paris". How does Google pick which one to show at the top of its search results?
It's mostly to do with SEO. A big site, say Nomadic Matt with a DA that's ridiculously high, I think his is 70-something, stands a much better chance of ranking than me, my DA is 47 at the moment.
An exact keyword match will stand a better chance, so if my post is called " Best Things to Do in Paris" and Matt's is called " All The Things I Did in Paris" I might stand a chance of beating him for that search. This is where getting smart with Keyword research comes in useful. I have to say though that Google is ignoring exact matches more and more. These days if you search for something exact you're more likely to be shown the results Google thinks are best rather than content that exactly fits your search. As I user, it's really annoying and noticeable.
Also as a user, I find the geographical weighting infuriating. I'm in Australia currently, so Google thinks I want Australian websites. You need to aim to rank globally, and set your sites on the US. I'd be a much happier user if Google went back to exact matches.
I use a tool called Longtail Pro for keyword research, not only does it tell me how many people, from each country are searching for a particular keyword per average month, it also gives me a keyword competitiveness score. The lower the score, the more chance I have of ranking for it.
UPDATE: You no longer really need to buy an expensive Keyword Research Tool like Longtail Pro or Keysearch if you're on a tight budget. All the information you need is now available for free, from many sources, including Keywords Everywhere (no longer free, but cheap), Google's related searches, Ubersuggest and Google Search Console itself. Do not fall for the hard sell and just try without first. It would be better to start out with a good tool but they are expensive. Yes, I still own mine, but I make a lot of money. If cash was tight I'd let it go.
Soon I will upgrade to Ahrefs or another better SEO tool. (I chose SEMRush, that's what I use today) These things are expensive, but it is possible to get traction with just a free tool and your Search Console data.
So if I were to find a keyword, something totally obscure, that no other big blogger or company had yet targeted, there were no exact matches and it had thousands of searches per month, I'd write that post and have it on page 1 of Google within hours. It would pull in traffic for me immediately and make me rich.
But that's almost impossible to do because of course everyone is doing this and there are hardly any keywords like that left. But don't give in! I've found some great little keywords for my husband's very small, low DA site, keywords that he's created Amazon sales pages around that bring him a fair few sales.
Get creative, think obscure, think niche, they are there if you look.
But this is not the end of the story. Where Google ranks you will change over time as they monitor user satisfaction. If readers are happier with your content than with Nomadic Matt's YOU CAN BEAT HIM. Trust me on this. DA is not the be all and end all, content is king.
I'm going to give you an affiliate link for Longtail Pro. ( UPDATE: Don't think it's essential., you don't necessarily need Longtail Pro now, free tools are available that do the job of Longtail Pro, Jaaxy or Keysearch). It's had its ups and downs, this time 3 years ago it was useless, but it's come back better and faster. You can sign up for a trial, give it a go, but to buy it as I have, is expensive.
They have good free training videos if you sign up. It's really straightforward once you know what you're looking at and far more user-friendly than Google's own keyword tool. That one is free, but doesn't give you the keyword competitiveness score. I use Longtail Pro almost every day.
Guessing at what keywords people use when searching is very hard to do and you'll probably get it wrong. That said, these exact match keywords are getting less and less important as user satisfaction and Google Brain take over the rankings.
Your Search Console data on existing posts is another very good place to get keyword ideas and see the volume of search in terms of impressions. Search Console's query information can show you what terms are already bringing people to your site and tell you which terms you should maybe write a post around.
Alexa Rank for Bloggers
Alexa was retired in 2022, this section is no longer relevant.
As time goes on I like Alexa more and more. It seems to be getting far more accurate as an indicator of the global rank of a site. I love data, so I check people's Alexa rank and compare often. It's a pretty good indicator of how important a site is. Get the free Alexa toolbar extension, install it. You've got nothing to lose and it's fun to monitor.
Having Alexa toolbar set up on your own laptop will actually increase your own Alexa rank as you surf your own pages. Alexa rank is basically a measure of how many people with the Alexa toolbar visit a site. The lower the score, the better.
On-Page SEO for Bloggers
The Yoast SEO plugin is a really big help when you're just starting out with SEO for a blog. If you're writing that post called "Best Things to do in Paris" it will gently remind you to do a lot of important things to make your post search engine friendly.
It will prompt you to use that phrase as your title, in your meta description, in alt tags or images and in at least one sub heading. DO NOT KEYWORD STUFF. Nothing is more painful to read than a post that repeats its keywords over and over again. You see it often, it's a massive noob mistake.
Keep it natural and keep your post flowing and good to read. Find ways to subtly introduce your keyword, twist it around creatively to fit.
Don't forget that one post can rank highly for multiple keywords, so if there is a 2nd and 3rd keyword in there, treat that in the same way. Use it in all the key places.
For example, I have posts that are Google #1 s for several different search terms. Such things as "This thing in x place" , "This thing in y place" ( x and y are just up the road). "When is this thing in x place?", "What to do about this thing in y place?".
It's the post that brings me the most traffic on my site and I'm not giving my keywords away! Unfortunately it's bad traffic in that those visitors aren't buying anything and they get the answer they want and then leave. It's an old post and took off by accident.
A post will get traffic for hundreds if not a thousand different terms over time. It's best to ultra target one keyword with each post, not deliberately target more than one, but it's what happens, they rank for loads of stuff.
On-Site SEO for Bloggers
This is about your site's structure and really comes down to two factors.
Your internal linking is important. So for every new post you should go back through your old content and link to it from your old content. Certain posts can be "cornerstone content". You can mark these as such in Yoast. Every post relating to this cornerstone piece should link back to it. It shows the importance of your key posts.
On-Site SEO is also, partly, about how deep you bury content. Your most important stuff should be accessible in just one or two clicks from your front page. A clear, intuitive, easy link structure is important for your reader and for Google.
Don't forget that every word on your front page has SEO value. In fact, it's good to think of every word on your entire site having SEO value. Keep adding keywords if you possibly can. Never use a pronoun where a keyword could go.
Go Back and Re-Do Your SEO (Leverage Old Content)
Bloggers must always keep going back to old content, updating and improving. It's vital as other people will come along and do everything in their power to outrank you.
If you keep an eye on what's going on in Google Search Console you'll get some information that can be worth its weight in gold. If, for example, you notice a post getting a lot of impressions on page 2 of Google for a non-intentional keyword, use that information to your advantage.
Go back to your post and give that non-intentional keyword the full SEO treatment. Get it in your meta description, use it as a sub-title, write another paragraph to explain that term fully, and insert it a couple of times. It will pull your ranking right up.
Alternatively, take that keyword and create an entire separate post around it, Either could be the better choice depending on circumstances, you just have to weigh it up case by case.
There is no problem with amending or updating old posts like this so long as you NEVER TOUCH THE URL. Everything else you can change. Do a "Fetch as Google" from the left hand side bar of Search Console to tell Google to take another look at amended or new content.
I literally had a post on page 1 of Google within an hour last week doing that (with suitable keyword research). I know a guy who works as an SEO expert, he thinks it takes 3 months to rank on Google, I'm telling you it doesn't and I've proved that over and over. Beware experts.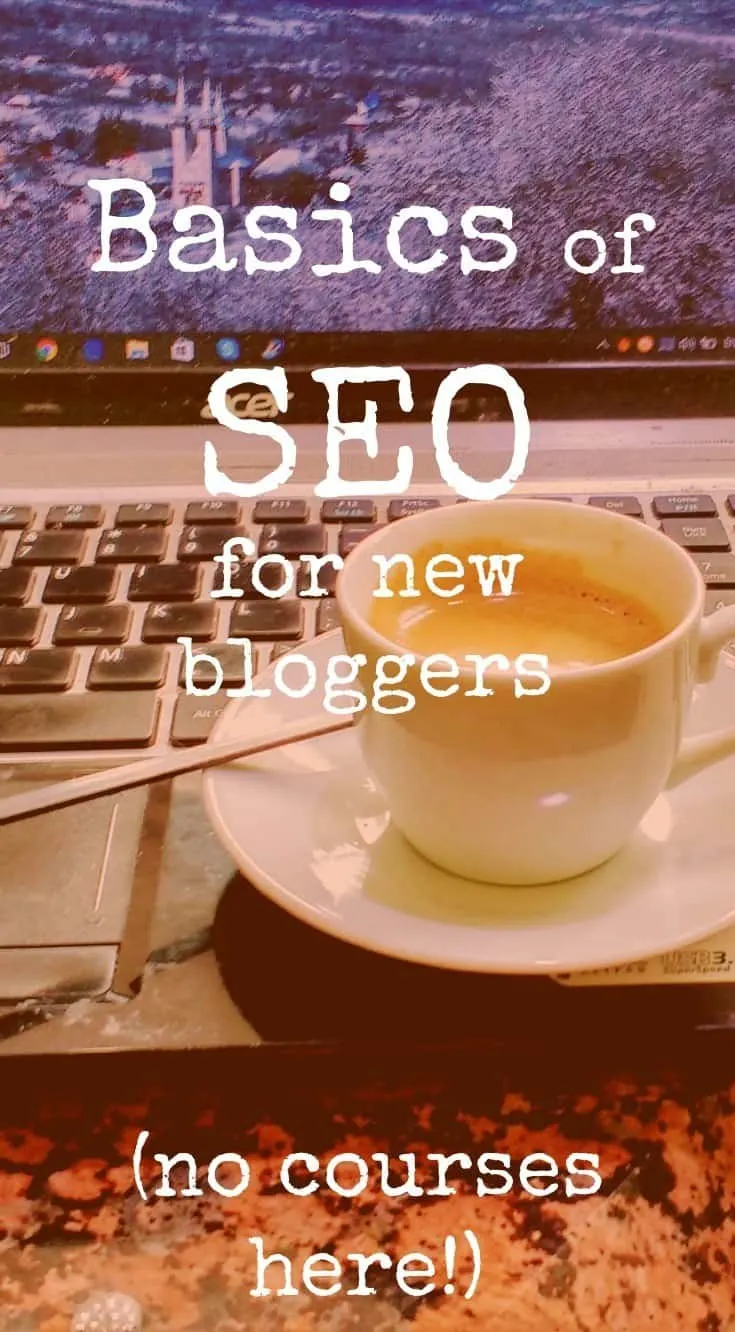 Hover over the image above and a red pin it button will appear.Save it to Pinterest. A plugin called Social Warfare ( Important Update – Social Warfare was hacked this morning, if you have it, de-activate it – I'm switching to Social Pug) does this for me and it's one of the best plugins I ever bought. See our post on best tools and plugins for a fast, slick, money-making site.
Double Dipping on Keywords
If your site is old, as mine is, I'll bet you've made the same mistakes as me. I think the SEOs call it keyword cannibalisation. When I first started out I wrote a whole bunch of posts with very similar keywords.
This is shooting yourself in the foot. One post, one keyword.
I'm fixing my old posts using Yoast SEO Pro for redirects and analysis. Despite what people say, Yoast SEO Pro is actually really useful. I didn't think it would be, but it is. Content that needs it, I'm redirecting using Yoast, other stuff I'm de-indexing or unpublishing. This process will take me months but the results are almost immediate.
UPDATE: I'm of the opinion, today, that keyword cannibalization can actually be a good thing. I have strong evidence showing superb clickthrough rates on what many would consider a cannibalized keyword. So, don't take this typical piece of SEO advice as gospel. I now cannibalize on purpose sometimes. (2022)
The Big Take Aways Here
I think that the best thing you can possibly do to get your blog posts to rank and bring traffic is to write genuinely useful, high-quality content. This is what I mean by "Be an authority right from day 1".
Give the readers the information they need, while doing it in an SEO-friendly way.
A blog that makes money is not a travel journal full of stories and anecdotes, it's a resource. It contains information people need, stuff that helps them solve their problems.
Think about your branding, what is your website all about? What problems are you solving for people? What questions will your potential readers be asking?
Write those posts and answer those questions well. If your content is in-depth it will automatically be hitting multiple keywords. It will also be long.
You may have noticed that we go back to the same counties over and over again. In part this is because I want to be THE authority, I want to really know my topic so that I can better help my readers. Don't be fake, write about what you know and write with honesty.
Get to know your Google Analytics and Google Search Console. Spend a few hours looking around and seeing what they can do. They are absolutely your best friends.
To learn more about SEO and Keyword research you can sign up for many free e-mail series from online marketers. I found Neil Patel immensely helpful, he's worth a fortune and superb at what he does. Just don't follow his advice on how to get backlinks from bloggers, he's wrong.
Also try Mediavine's advice, they know their stuff, but beware Google, they love to change the rules just when you think you have it all figured out. This is Google's own advice on SEO.
Algorithm Changes and New SEO Rules For Bloggers
Did you see a downturn in your traffic? Bloggers often see big traffic drops out of the blue. It's normally Google reshuffling the SERPS or changing an algorythm.
Traffic can drop 25 %, maybe 50% or more.Some bloggers will be unaffected by Google updates, others will see increased traffic. Don't despair, is rule one.
Looking into the data you should be able to see exactly what Google did to you. Sometimes they make ranking more precise and take away keywords that you really shouldn't have been ranking for in the first place. Somebody may have written a detailed post about that sub-keyword you were ranking for, or a better post about your main keyword.
Google does this all the time, changes algorithms, and shakes up the rankings. Spammers get penalised all the time, Google is trying to display the best content possible. You just have to try and stay on top of them.
I won't try to sell you a course for $1000, I will not rip anyone off and I will not bombard you with spammy sales funnels or "free" webinars that turn out to be just another sales pitch. Those people drive me nuts as I'm sure they do you. Everything you need to know is available for free on the internet.
That's my take on the basics of SEO for absolute beginner bloggers. There's more to it than this obviously, but I hope you get the general idea. Any questions, put them in the comments below and I'll keep adding sections to this post. If you'd like help with your website or blogging game, we have a group, it is paid, but right now it's closed, no plans to re- open sorry. Our New Blogger's Checklist is here to download, print, and tick off tasks. Likewise, you can download How Travel Bloggers Make Money through the same portal.
If you'd like to hire a car during your stay, use this car rental comparison tool to find the best deal!

We also suggest you take a look at this company to get a quote for all kinds of the more tricky adventure or extended travel insurance.

Try Stayz / VRBO for an alternative way to find rentals on homes/apartments/condos in any country!