When we left home to travel in 2013 we hoped we could travel indefinitely, or for several years, on our savings and a few small income sources. We travelled ultra cheap back then, these days we don't, but we made budget travel our mission as we stretched our cash. Our newish travel blog that was doing OK and we had a dream, would, could, travel blogging fund long term travel? 1 year in and our savings were gone. We had a ball but spent more than we planned so we stopped for a while when we hit the 12 month mark and my husband took a temporary position in London while we regrouped and rethought, before continuing our travels months later.
Now in 2017 we've found balance between work and travel. The blog makes money, so does my husband, we work a bit, travel a bit and our lifestyle is financially viable.
4+ years of travel, 5+ years of blogging. Let's talk money! I'll give you some background first on where we went and where the money went, skip further down if you just want to know where the money comes from now.
Why Did We Spend More Than We Planned in Year 1?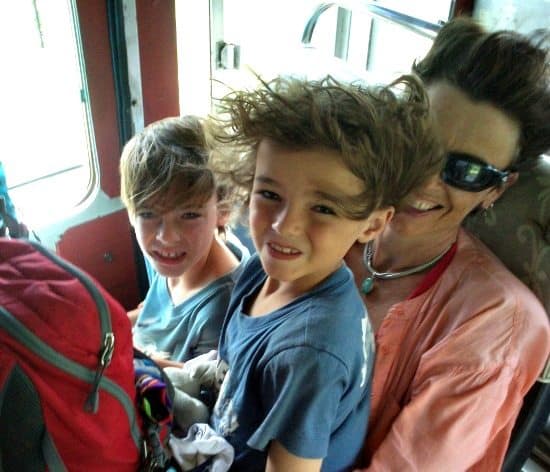 The simple reason is, life doesn't always go to plan.
We aimed to spend years in Asia travelling slowly on a very modest budget ( around $50/day). We found that achievable despite setbacks although slow travel didn't really float our boat. Emergency surgery on Ko Phangan kept us stuck in a more expensive, but wonderful, place for a while and a bike crash took a chunk out of our savings.
Family health problems in the UK forced us to the expensive side of the world after only 6 months of Asian travel. The UK cost us a lot. ( 1 month in UK=5 months in Asia for us). We found reasonably priced accommodation and food but we didn't scrimp on admission to attractions like the Harry Potter Studio Tour and The Doctor Who Experience. If you have to scrimp, it's not fun.
So we got really silly with the cash
We then bizarrely decided to compound our overspend by splurging on an Atlantic Crossing Cruise. We were in the right place at the right time for what we thought would be a once in a lifetime experience ( we were wrong, we've taken 3 cruises now!) That cruise was awesome and worth every penny, although cheaper than flying the 4 of us to New York, it was still a big lump of cash.
New York in the polar vortex and a month touring the USA followed, another money guzzler, including days in the Orlando theme parks and New Orleans for Mardi Gras. It was all wonderful, but it wasn't Asia-cheap.
From there we took ourselves down to El Salvador to explore Central America for a couple of months before we hitch a ride back to Europe on another cruise ship.
Then we were short of cash and Chef got a job.
That was where we started rething this adventure, we started really moving towards making it a financially sustainable lifestyle rather than just a gap year from which we would have to return.
Travel Blogging Had to Pay For our Travel.
We loved that first year of non-stop travel and wouldn't do it over another way. I think we had to get that year out of our systems before we slowed things down and became more location independent rather than just backpackers.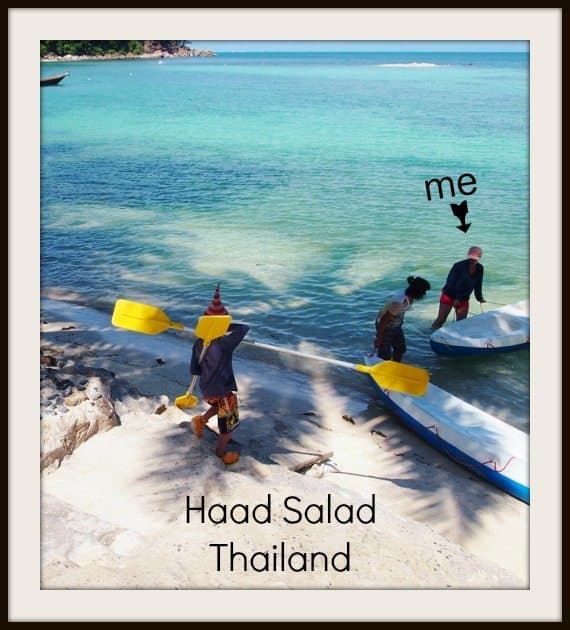 Seeing such a broad cross-section of countries and experiencing diverse forms of travel was a great experience. This trip was for the kids, part of their education, they've certainly seen a lot.
No regrets, ever, is the best way to live.
We discovered unexpected things by going with the flow and grabbing opportunities. We never thought we'd go on a cruise, let alone enjoy it so much that we'd book a second and third one. I'd never really fancied a road trip around the USA, but it was great fun for us all. Canada was wonderful, we only managed to stay for two days but we fell in love. Seeing my home country, the UK, as a tourist over Christmas was delicious. It gave me a new appreciation for my amazing country. Central America proved interesting, challenging and exciting. I was well out of my comfort zone for once and that's good.
All these adventures added up to a great year, but now we do things slightly differently.
Blogging Doesn't Pay For our Travel 100%, But We're Almost There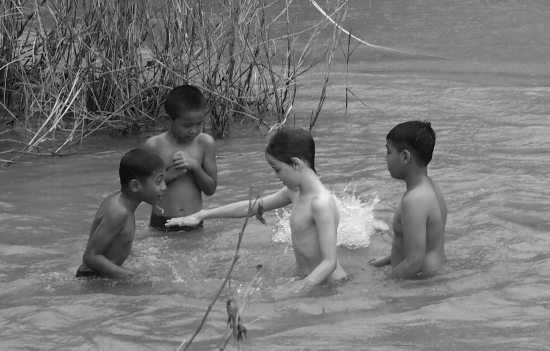 This blog is 5+ years old. We are Google Page Rank 3 ( an outdated metric) we have over 110,000 page views per month and scores of thousands of social media followers. It provides our income. My husband also works occasionally, he's a chef and he loves what he does, so expesive purchases or trips aren't out of reach, we can always earn a cash top-up in the kitchens.
I started the blog for fun and to promote the idea of homeschooling and travelling with kids. I found out that it was possible to make money through blogging after I'd started, it was news to me. I was hanging out for the traffic to increase and Google to finally update PRs for a long time, but that wasn't the answer, our income didn't increased with the traffic.
Just after my Google page rank increased to a 3 in year 1 of travel, we made a decent amount of money. Almost $2000 that month, enough to live off if we could keep up that level. By then we were also receiving press passes regularly. But then things slowed to a few hundred here and there. Other bloggers reported the same trend. Since then income has gradually improved month on month as I find new, more diverse and multiple income steams. (see below)
I'm more than happy to share what I've learned with you, to help you and eliminate a lot of the trial and error process. You'll find a lot of tips and suggestions in our blogging section and of course we talk about this stuff all the time in our free Facebook group ( subscribers receive an invitation).
Here's how the blogs make money:
The income from our blogs is a patchwork of affiliate schemes and advertising fees, here's a quick overview, you'll find more information in other posts.
Amazon affiliate links do OK, maybe $100- $250 per month. See some examples on our travel gear pages. As Amazon is global and most income is from the USA, you will need a Payoneer account and card to access your Amazon US ( .com) earnings. There really is no other way to do this other than accepting Amazon dot com credits. I have thousands of dollars worth. Wish I'd got that Payoneer account sooner. I could do much better here but for now my focus is elsewhere.
UPDATE: Amazon now brings us good money, see our latest post on how to Make Your First $1000 on Amazon.
Do you want to start a blog of your own? Click here for 6 simple steps to starting your own blog
Google Adsense does well, $8-$44 per day, every day, all year. That's not bad for doing nothing.
Legitimate promotional posts bring around $250 a time. They seem to be increasing in frequency, we use agencies such as Cooperatize and Izea to find this sort of paid work. Just sign up and they'll notify you when a client needs you to write for them. I've also been payed to promote big companies with 4 figure budgets.
Agoda affiliate commissions grow and grow, we just had our first $1000 pay out.
I get paid to write sometimes, I also get paid to share on social media. People normally contact me.
Other affiliate programmes bring in money too, we use shareasale.com ( and other agencies) to find relevant affiliate schemes. The more you have the better. I am a member of at least 50 affiliate scemes, all provide us with an income.
There are other great perks to blogging, we qualify for media passes to a lot of attractions, we do very well in that area as family travellers. Bloggers often manage to score promotional accommodation deals, we choose to do that very infrequently, but we love it when we do. Many of our Stays in Sri Lanka recently were luxury hotel and villa promotions.
I have done some paid virtual assistant work, specialising in growing Pinterest accounts and creating websites. Get in touch if you need help, but I struggle to find time now. I also do some mentoring, in blogging, I have lovely students at the moment, all very happy with the leg-up I can give them. Get in touch if you need help.
So all up, we're doing OK.
A non-lucrative blogging bonus is the group of wonderful friends I've made in the community, we've shared and helped each other at every step of the way. There are some sharks around too, some nasty pieces of work. You need to be careful who you trust in this industry.
Are We Ready To Stop Travelling Full Time?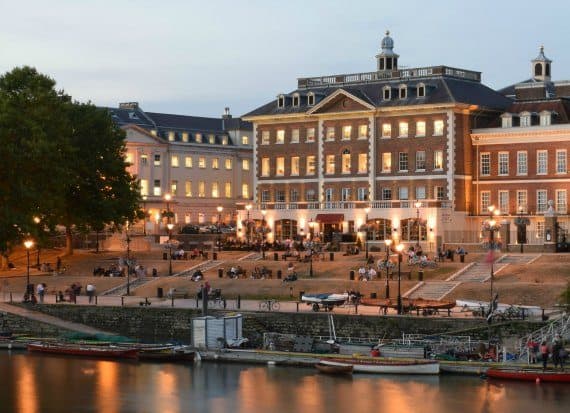 Yes we are, from time to time. These days we only travel about half of the year while basing ourselves in Romania and London in between, both places we consider home. Sometimes we take a true digital nomad period and base ourselves somewhere like Vietnam or Thailand where our online income funds us nicely. I've not had my fill of seeing the world and probably never will, but the constant work involved in full-time travel gets wearing after a few years. It's also fun to stop and focus on other things. I've been learning to be a proper photographer and the kids have been catching up with friends, riding bikes, keeping rabbits and taking various classes, all things made possible by our beautiful lifestyle.
So it IS possible to fully fund a family travelling lifestyle through blogging. I keep plugging away, learning new tricks, sharing my triumphs and failures with you and constantly learning the trade. Who knows where this journey will take us from here?