This post may contain affiliate links.
This morning, 4 months into our trip, my husband is having emergency hernia repair surgery on Ko Samui. I've always said medical care is great in Thailand, but I wasn't expecting to test it out! My fit, healthy, Iron Man husband was absolutely fine on Saturday afternoon. He was playing around with the kids. We got a taxi to Thong Sala, the big town on Ko Phangan, for the Saturday night market. When he got out of the taxi he was in pain.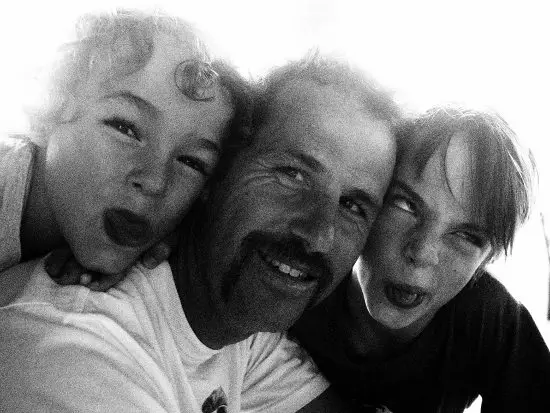 "I feel like I've been kicked in the guts."
He was grey and clammy. My first thought was appendicitis, that hits in the lower right side that he was clutching. He sort of stumbled around the market a while, things didn't improve.
For the record, the market was very average, it wasn't worth the special trip.
For some reason hernias popped into my head, I don't know why. We had a quick look. There is was, half a grapefruit sized bulge. An inguinal hernia.
There is an emergency medical facility on Ko Phangan, it was just around the corner.
The people there were great, the doctor spoke little English but a paramedic could translate for us. They gave Chef muscle relaxants, pain killers and a hot water bottle and arranged for an ambulance to take him by ferry to the hospital on Ko Samui in the morning.
The insurance are paying, thankfully, but it was a long, anxious wait for them to agree. The cost of the hernia repair was estimated at almost $7000 AU.
We didn't expect anything like this, goes to show, always expect the unexpected, always be prepared. Always have travel insurance.
I'm not well either, I've been suffering breathlessness along with the odd palpitation and hot flashes. Classic perimenopausal symptoms and anxiety, or something more sinister? With Chef stealing the limelight I haven't had a chance to get checked out. I'm just trying to exercise more, hiking up the hills here helps regulate my breathing. ( I worked out what it was, I think, MSG, read here!)
Appreciate What You've Got Right Now, Don't Take Things for Granted!
A couple of days ago I was bored with sitting on this beach on Ko Phangan . Lovely as it is, I don't dig beaches and that day the kids were driving me nuts and I was pretty fed up with James for being less than perfect.
I wish I could go back and have that level of boredom again. The coming weeks are going to be tough. The recovery from an open hernia repair and a general anaesthetic isn't going to be easy. He won't be able to do much and certainly won't be able to carry much. We may have to ditch his backpack and some gear, starting with all the kids' books I'm carrying, they're heavy.
Maybe I needed a wake up call, a lesson in appreciation. I'd rather like to have my fit, healthy husband and his comedy mustache back right now. I'd rather like to feel well myself.
But onward and upward, if we don't have the hard times we don't appreciate the good.
As I keep saying, this isn't a holiday, this is real life in a different location, warts and all.
We stayed at Haad Salad Villas on Ko Phangan for 6 weeks. Other than our medical issues, it was a wonderful time and he highly recommend them.
If you'd like to hire a car during your stay, use this car rental comparison tool to find the best deal!

We also suggest you take a look at this company to get a quote for all kinds of the more tricky adventure or extended travel insurance.

Try Stayz / VRBO for an alternative way to find rentals on homes/apartments/condos in any country!